READ IN: Español
Maren H. Anscheidt (@marenhannah) NY | This past weekend CJ Hendry (@cj_hendry), Australian-born and now New York-based artist, transformed a 22,000-square-foot Greenpoint warehouse into a 7 room rainbow house.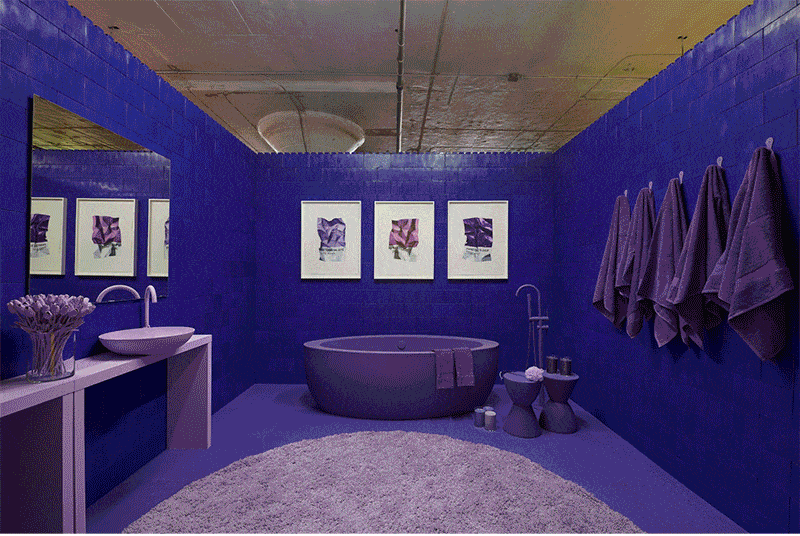 This is the fifth solo exhibition by Hendry, who made a name for herself with her hyperrealistic black-and-white drawings depicting everyday objects such as Lego figurines and boxing gloves. The artist never went to art school nor had any prior experience as an artist (finance rather), before she turned to the style of drawing she is known for, which was Kanye-approved; recently selling a piece she created for him that superimposed West's face on a $100 bill.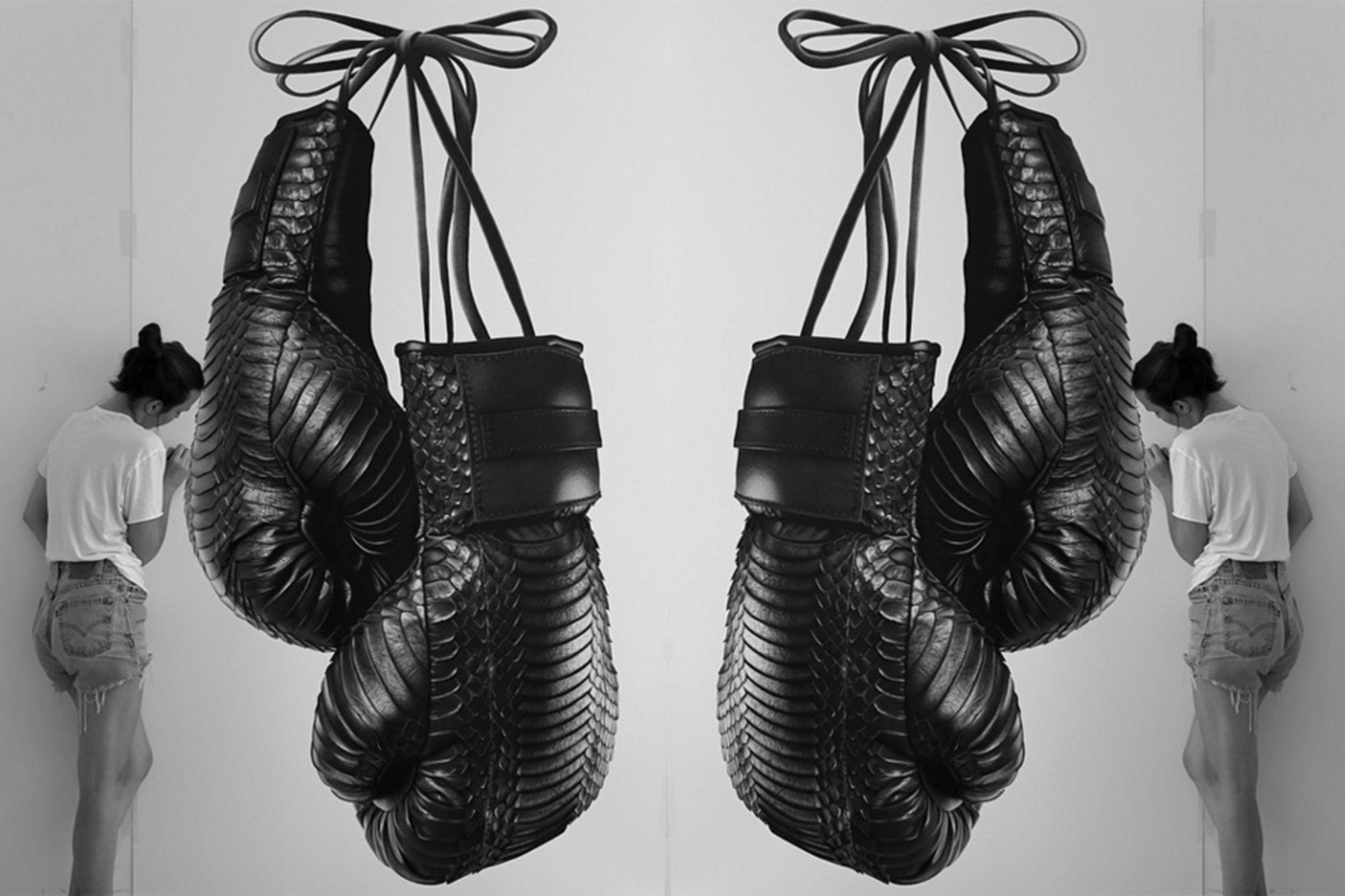 She now turns to color after her previous collaboration with Christian Louboutin that debuted at Hong Kong Art Basel last year (essentially: stiletto pumps made of colorful crayon wax that guests could use to write on the walls). The pop-up abode was built from EverBlock bricks within the warehouse space, around the corner from Hendry's studio.
It featured 7 rooms that were pretty much dipped in a bucket of vivid, in-your-face color. Every single detail reflected the color of the room—so, the fronds of a palm in the living room are royal blue, a collection of bright yellow Nikes in the yellow bedroom, purple toilet paper and towels in the bathroom and, depending on where you stood, you'd be able to see from one, into the glow of the next.
The artist was inspired by those who decorate their homes around art, rather than the norm, who purchase art that matches their decor. "I have taken this concept to an extreme level," says Cj. "Each room has been designed to emulate the art on the wall. The art is the focus, everything matches the art." Every colorful room in the exhibit featured a three part series of framed (colored) pantone swatch drawings by the artist, the white of the matting and frames the only break in the saturated rooms.
The exhibit may not have made you want to live within a monochromatic space, but it just might have opened the doors for some to color experimentation. Maybe try painting that boring old white wall? Possibly, buying some art to inspire your next color scheme?
–
mustfollow: @cj_hendry