READ IN: Español
The architectural firm ABIBOO has unveiled what Nüwa, the sustainable city they plan to build on Mars, will look like. If everything goes as planned, they will start building in 2054 and the project will be ready by 2100.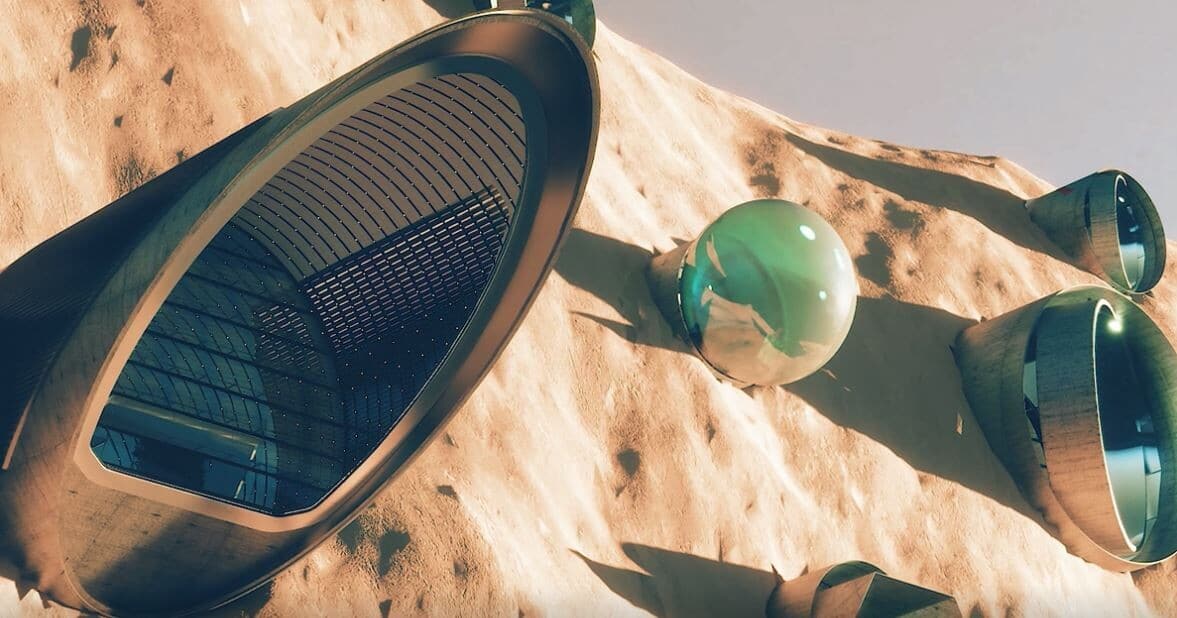 Between the first space hotel that will open in 2027 and the construction of Nüwa on Mars, it seems that the possibility of leisure outside our planet is closer than we think. The architectural firm ABIBOO has just announced that the construction of the first city on Mars is among its future projects. Nüwa, as it will be called, will be a vertical city to be located in the Tempe Mensa area, a cliff on the red planet. The company plans to start construction in 2054 and if all goes well, Nüwa will have 250,000 inhabitants by 2100.
And what will this new destination look like? Well, we know that ABIBOO plans to create macro buildings on the cliff that will be accessible by elevators, trains and even buses. The construction company has also advanced that there will be crops planted on the highest part of the cliff so that they will have direct access to sunlight.
Another detail to highlight about Nüwa is that it will be a sustainable city and to access it from our planet, there will be an interplanetary transport service that will depart every 26 months. Tickets will cost about 300,000 dollars, so we can tell you that for the time being, we will stay where we are.