READ IN: Español
Recreational areas, leisure, books and films, clothes, sneakers, cafeteria for breakfast, restaurant for lunch, bar for dinner. Shopping malls have become small miniature cities based on dynamics with a clear objective: that you spend as much time there as possible – and that you don't know how long you've been inside.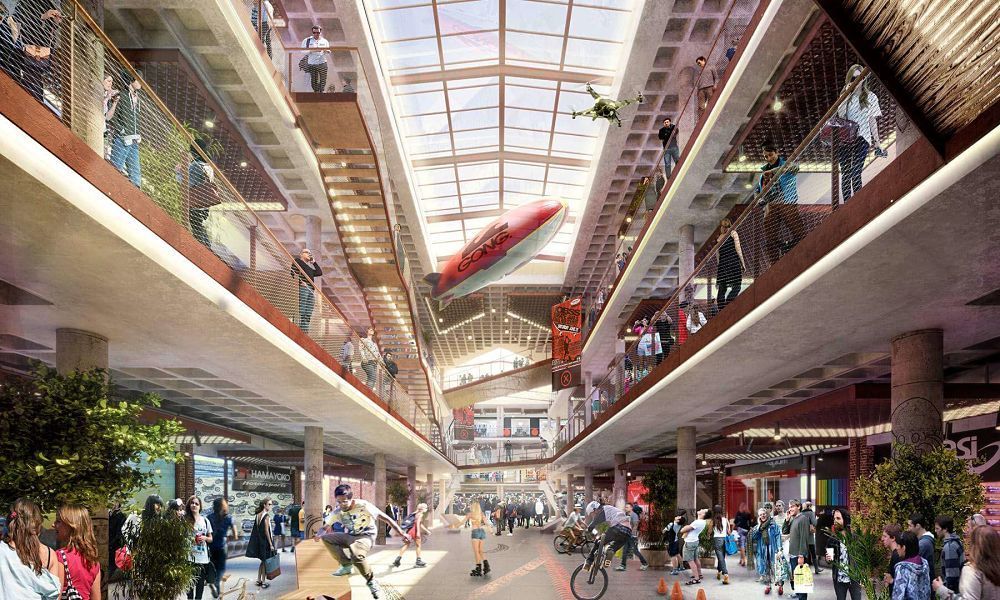 The new "mall"
According to the AECC (Spanish Association of Shopping Centres and Parks), during the next 3 years up to 17 new shopping malls will be opened in Spain. In fact, Spain is the third European country that has more shopping centres planned to open.
The announcement points to an obvious conclusion: this type of space is in trend. In fact, the statistics seem to indicate that they have never stopped being trendy. Last year they lived without economic or growth losses, demonstrating how to adapt to the digital transformation and dealing with the unstoppable boom of e-commerce.
The upcoming openings boast some quite impressive changes that completely break with the traditional concept of what a shopping mall is. Projects such as DEX (Dining Experience), which fuses architecture, leisure and design to offer the consumer a multi-sensory experience, are already underway.
X-Madrid, classified as the "antimall", will offer a wide range of sporting leisure activities, including artificial surf waves, scuba diving pit, rockodrome and skating areas, among other things. Another example is Open Sky, soon in Torrejón de Ardoz. It will have a central lake with zip line, green areas that will host light shows and parks where other types of events will take place, such as theatre or concerts. Both plan to open in the coming months of 2019. Seville and Zaragoza are other cities chosen to experience this new style of shopping mall.
Renew or die
But who actually shops at a mall? The drop in sales in physical stores seems to be even more noticeable in businesses located inside shopping malls. In fact, in the eyes of the public this type of space seems to be continually dealing with liquidations, bankruptcies or displacements of some of its stores. Companies such as Decathlon or Mediamarkt, originally linked to shopping centres, have expanded their doors with openings at street level.
If there is an explanation for all this, it is because malls are adapting to new leisure and shopping trends. Faced with the rise of online commerce, these spaces have focused their efforts on polishing a unique and original offer that requires a direct experience, a physical visit to the space. Sophistication is the strong element of this evolution, to the point that we are in front of something more similar to leisure megaresorts than to shopping malls as such. Our purchases of certain products may continue to take place outside the walls of the shopping centre, but the truth is that it is increasingly possible to feel attracted by its offer.