The Denmark based sportswear brand, Hummel, it's working hard in a new project: HUMMEL HIVE.  It's a program that aims to revive hummel designs and assured classics, reinterpreting them for the current era of streetwear.
La marca de ropa deportiva Hummel con base en Dinamarca está trabajando duro en un nuevo proyecto: HUMMEL HIVE. Esta nueva línea tiene como objetivo revivir diseños clásicos Hummel, reinterpretarlos y adaptarlos a la era actual del streetwear.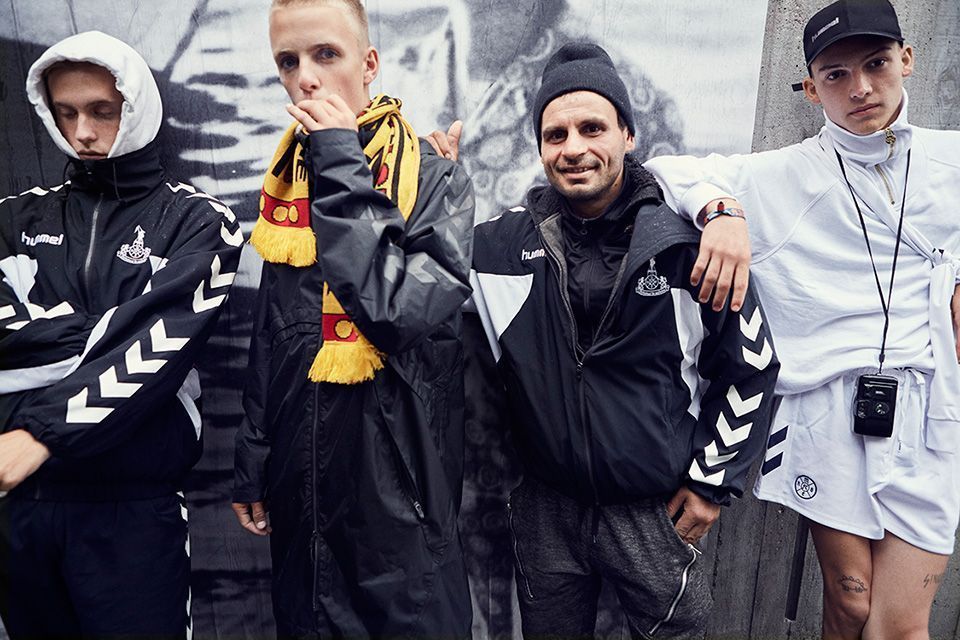 Headed by Dan Bjerg Hansen, HUMMEL HIVE seeks to "innovate the brand". We are in the era where vintage sportswear brands like Kappa, Champion or Fila are gaining prominence so, its time to add Hummel Hive to the radar.
Liderado por Dan Bjerg Hansen, HUMMEL HIVE busca "renovar la marca". Nos encontramos en un momento en el cual las firmas vintage sportwear como Kappa, Champion o Fila están ganando protagonismo, ahora es el momento de poner también Hummel Hive bajo el radar.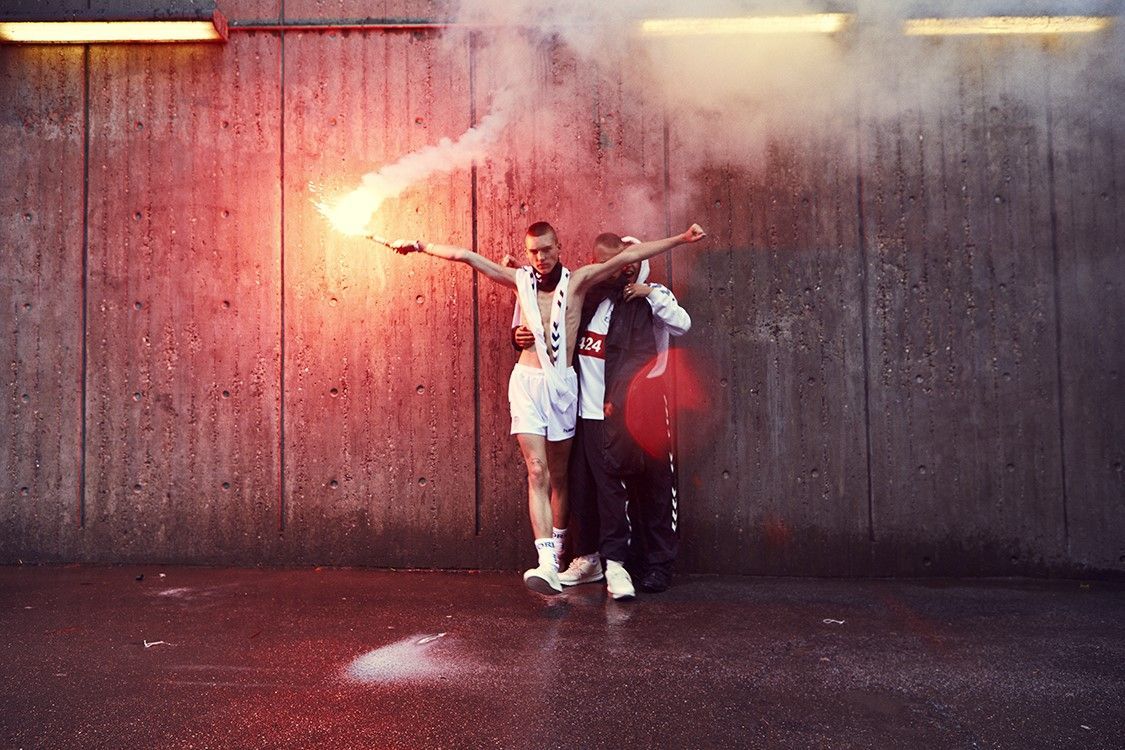 Founded less than 6 months ago, the project will focus on a select group of retailers around the globe for special targeted releases and collaborations. The first big collaboration has been realized with the LA based brand 424.
Fundada hace menos de 6 meses, el proyecto danés se distribuirá a través de un selecto grupo de tiendas de todo el mundo. La primera colaboración ha sido con la marca y tienda con base en Los Ángeles 424.
Designer Guillermo Andrade from 424 on Fairfax, shoe designer Erik Bjerkesjö, sportswear designer Malkit Singh and Rasmus Storm founder of Storm, have come together in collaboration with Hummel to create  '424 on Fairfax & Storm for HUMMEL HIVE'. The collection celebrates hummel's history, updating hummel's past to the present.
El diseñador Guillermo Andrade de 424 en Fairfax, el diseñador de zapatos Erik Bjerkesjö, el diseñador de ropa deportiva Malkit Singh y Rasmus Storm el fundador de Storm, se han unido en una colaboración con Hummel para crear "424onFairfax & Storm for HUMMEL HIVE '. La colección celebra la historia de Hummel, inspirándose desde el pasado hasta la actualidad.
The collection pays tribute to the football credentials of the brand, and was inspired by the young fans of today.
La colección rinde homenaje a los orígenes del fútbol de la marca y se inspira en los jóvenes aficionados de hoy en día.
The collection is launching in-store & online today at 4PM
-
La colección será lanzada en Storm & Online hoy a las 4PM