READ IN: Español
Alexander Wang has just presented his new SS20 collection. As usual, the fashion show gives way to the direct sale of the collection.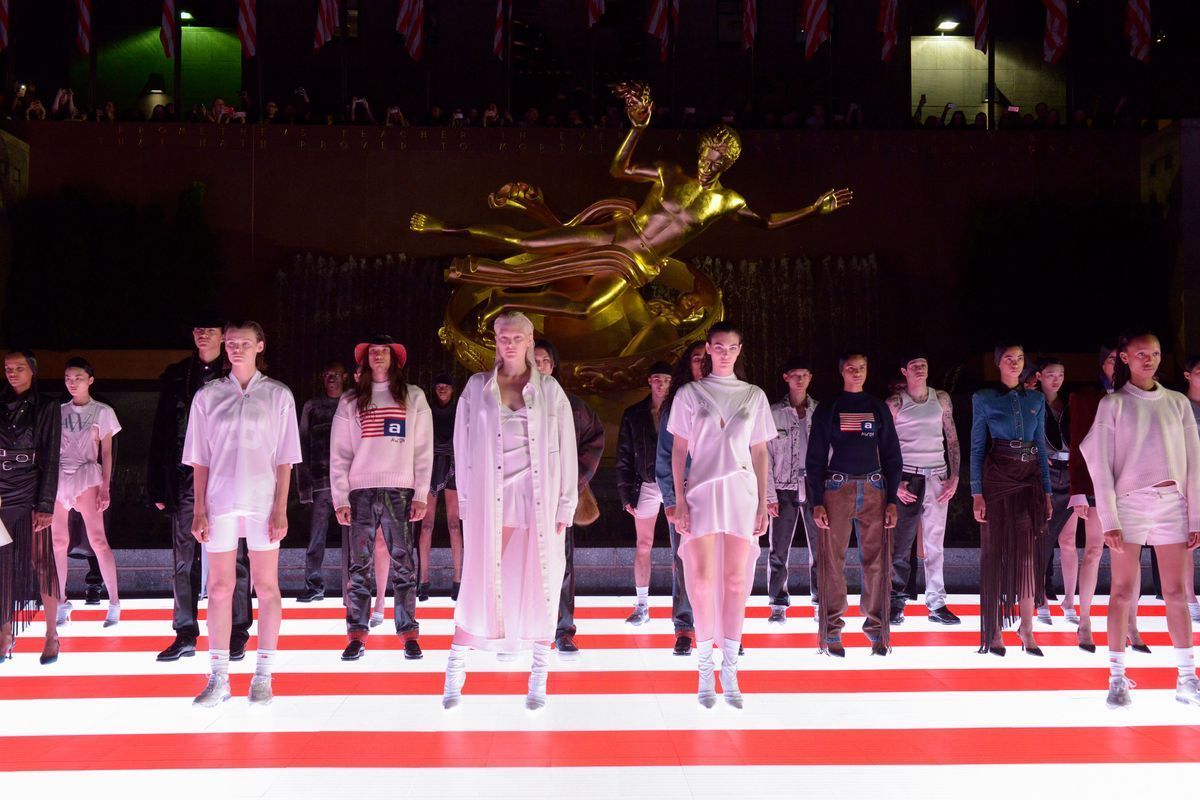 Discussing the current state of the American fashion industry is always a bit depressing. While some designers cling to the traditional catwalk system – six months before the season – others have evolved, opting for "see now, buy now" collections or, instead, hype-powered drops.
Alexander Wang SS20 pays tribute to Donna Karan, Calvin Klein and Ralph Lauren.
Wang was one of the first to choose this type of strategy. In recent seasons the designer has been caught up in the concept of Americana, particularly how his experiences as a first-generation American have shaped his worldview and his work. For his latest offer, he has decided to honor his childhood "heroes" – Donna Karan, Calvin Klein, Ralph Lauren – through three separate acts on the runway.
"I began to reflect on the pioneers who paved the way for me, which influenced my growth and had a great impact."
The first part highlighted workwear, albeit with a twist by Wang. The outerwear was oversized, with logo and structural; the jackets were made of leather, a fitted catsuit replaced the typical business suit and the trousers had folding sports belts. Leather shorts with studs and round neck sweatshirts completed the wardrobe.
Then came the dyed minimalism of the '90s. The play of underwear as outerwear that Calvin Klein helped make famous coexisted perfectly with Wang's aesthetics.
The third was "American preppy", clearly inspired by Ralph Lauren.
The last section, with the designer's muses, was the most "Wang", with its greatest hits – relaxed suits, men's t-shirts, sweatshirts with layers under jeans jackets, simple t-shirts, slips or draped t-shirts.
Alexander Wang SS20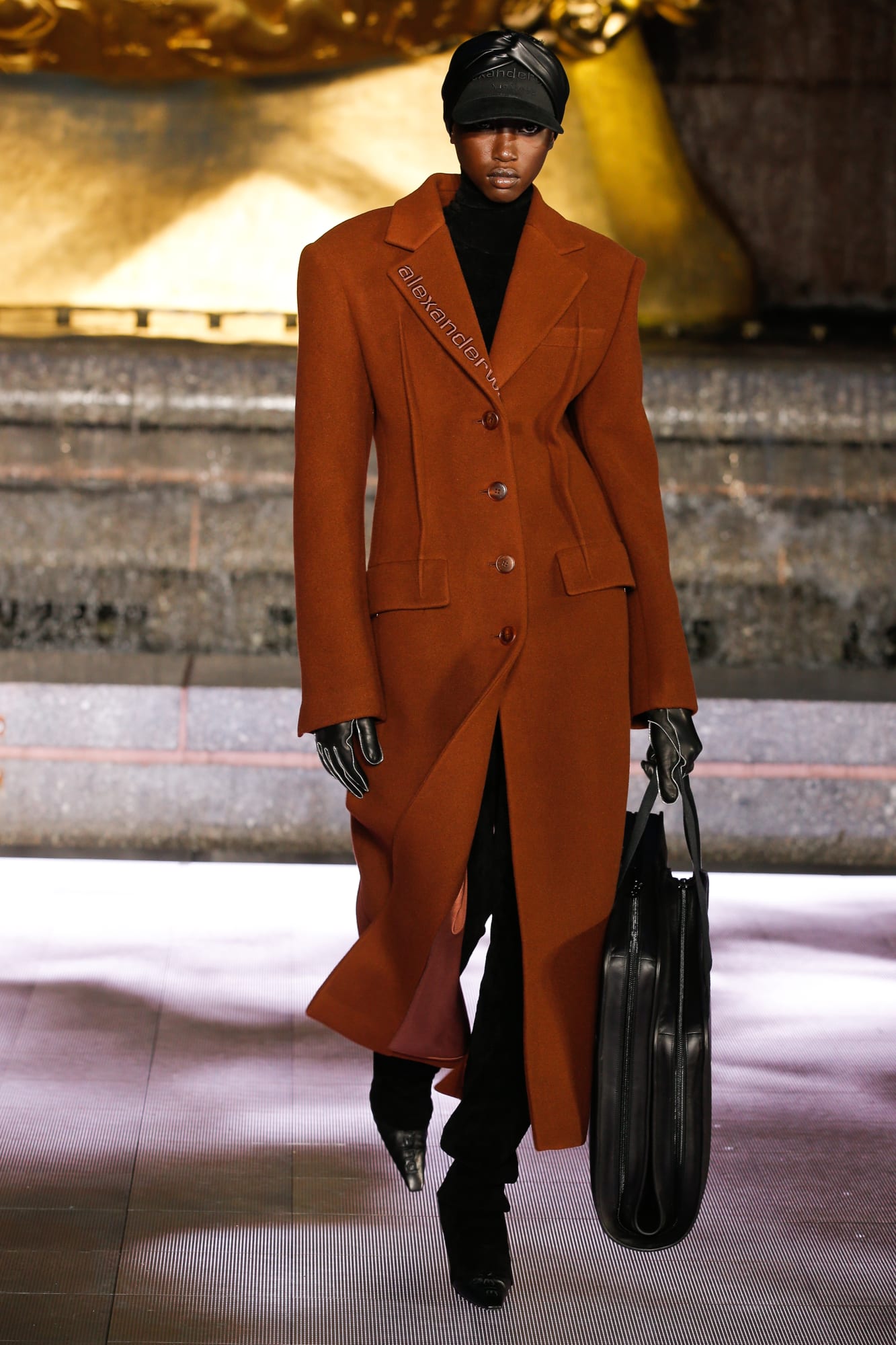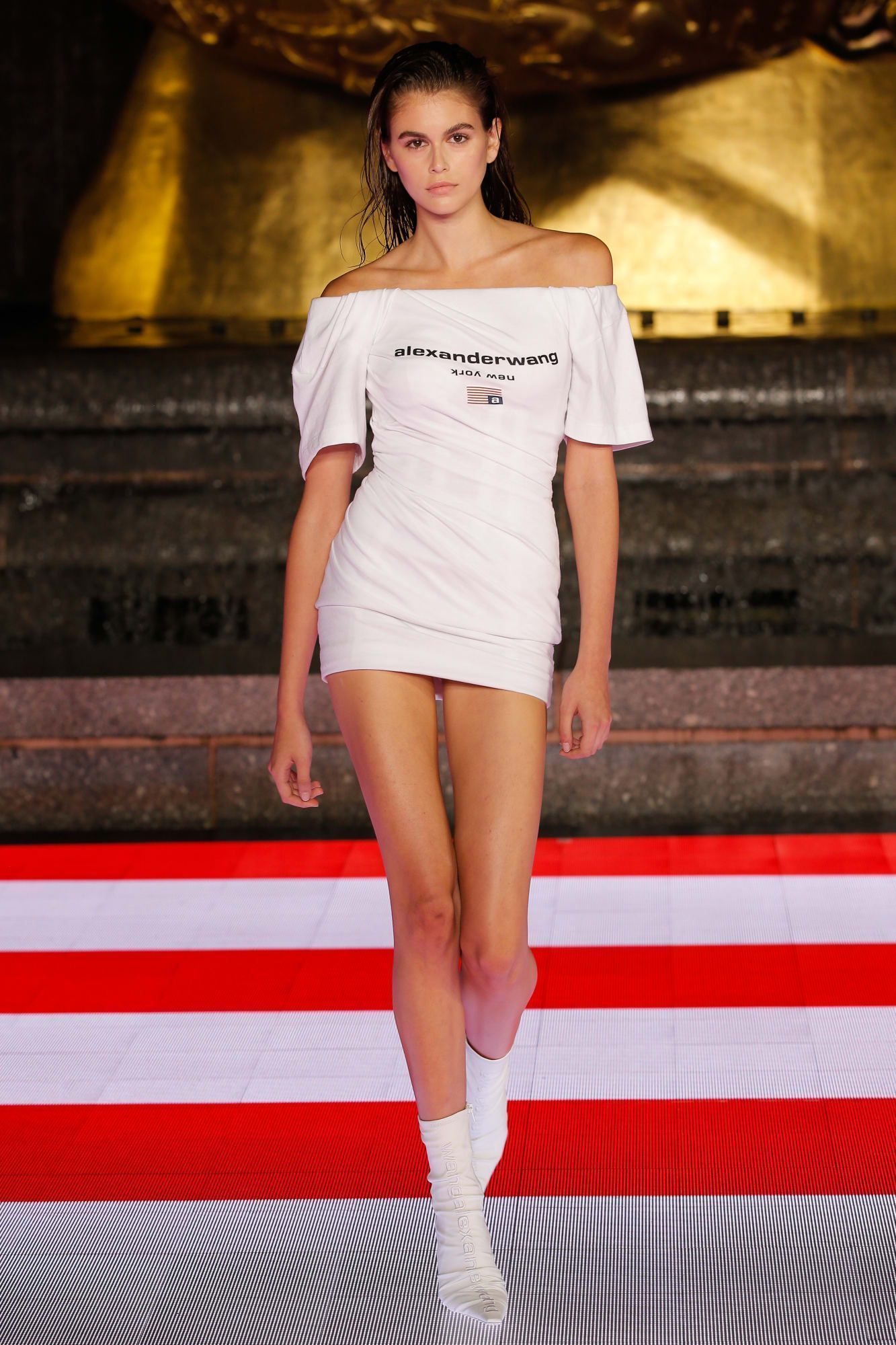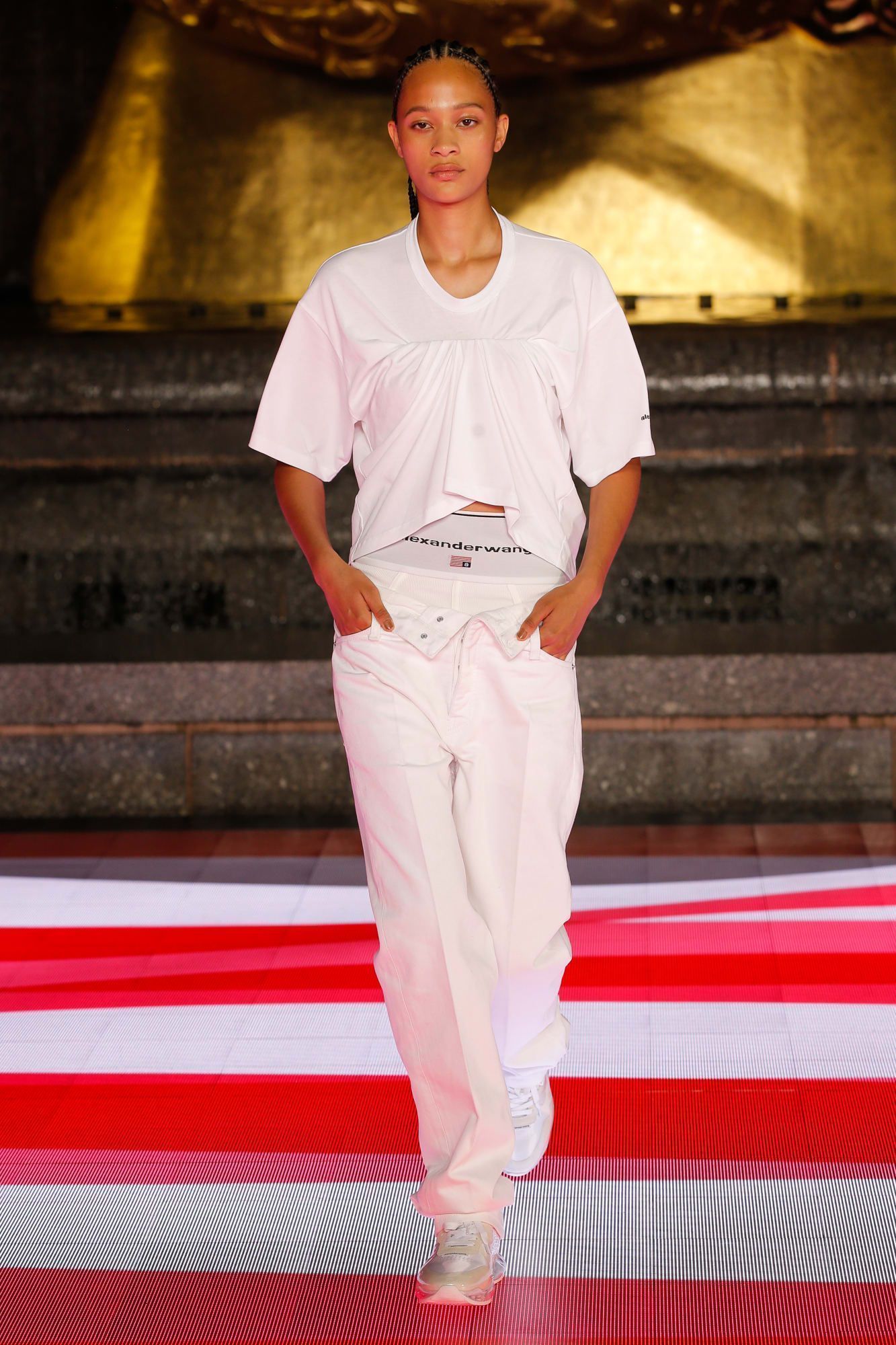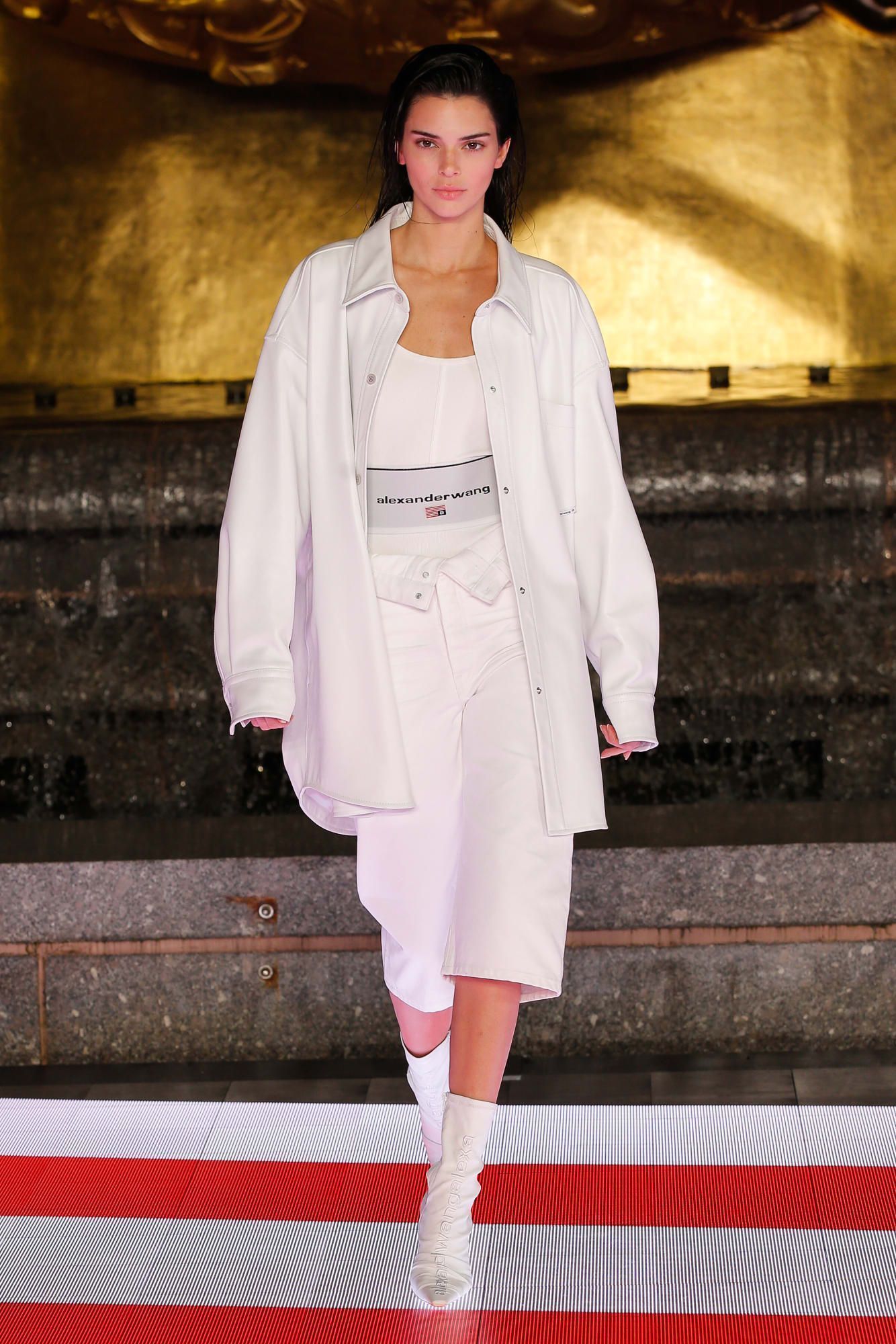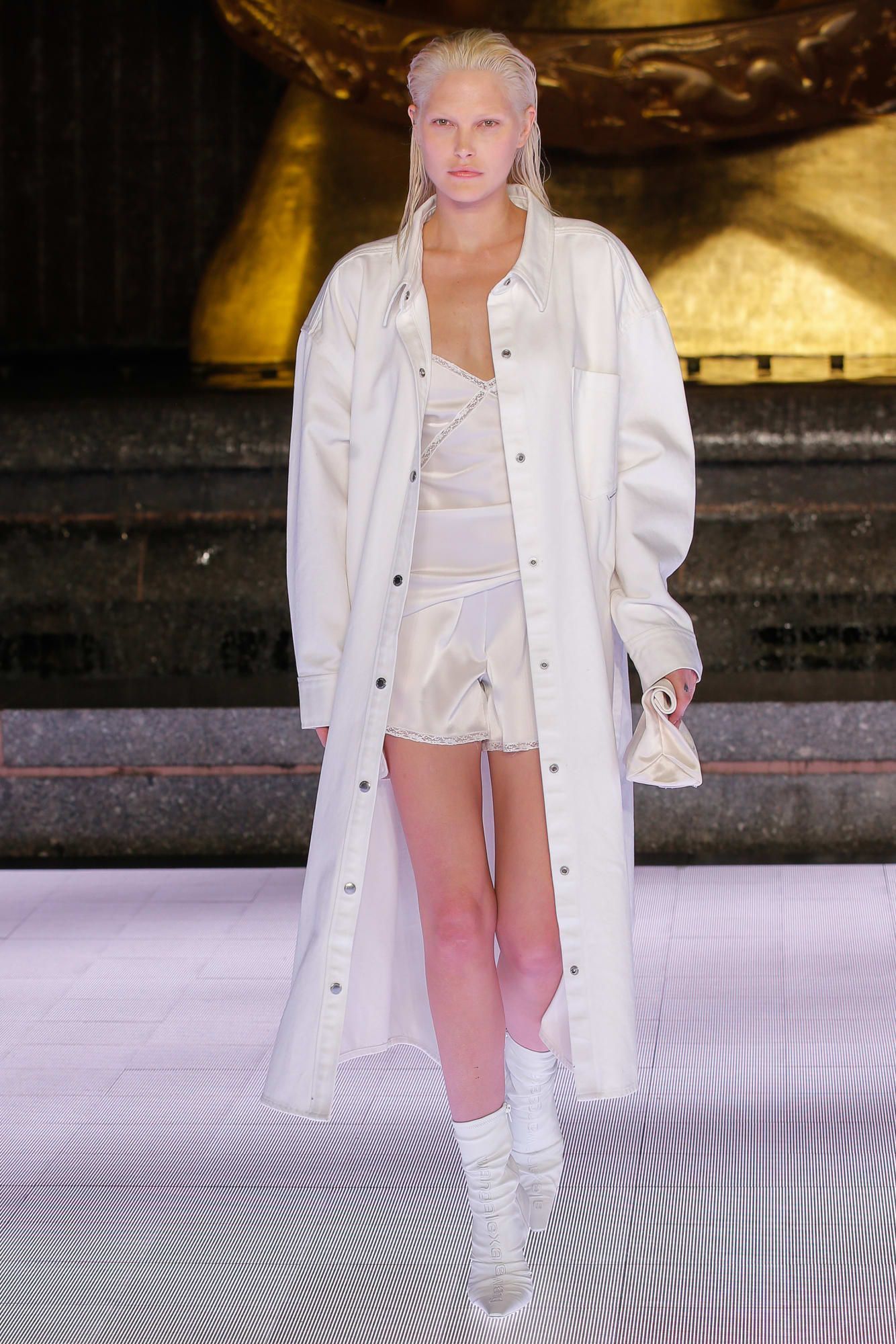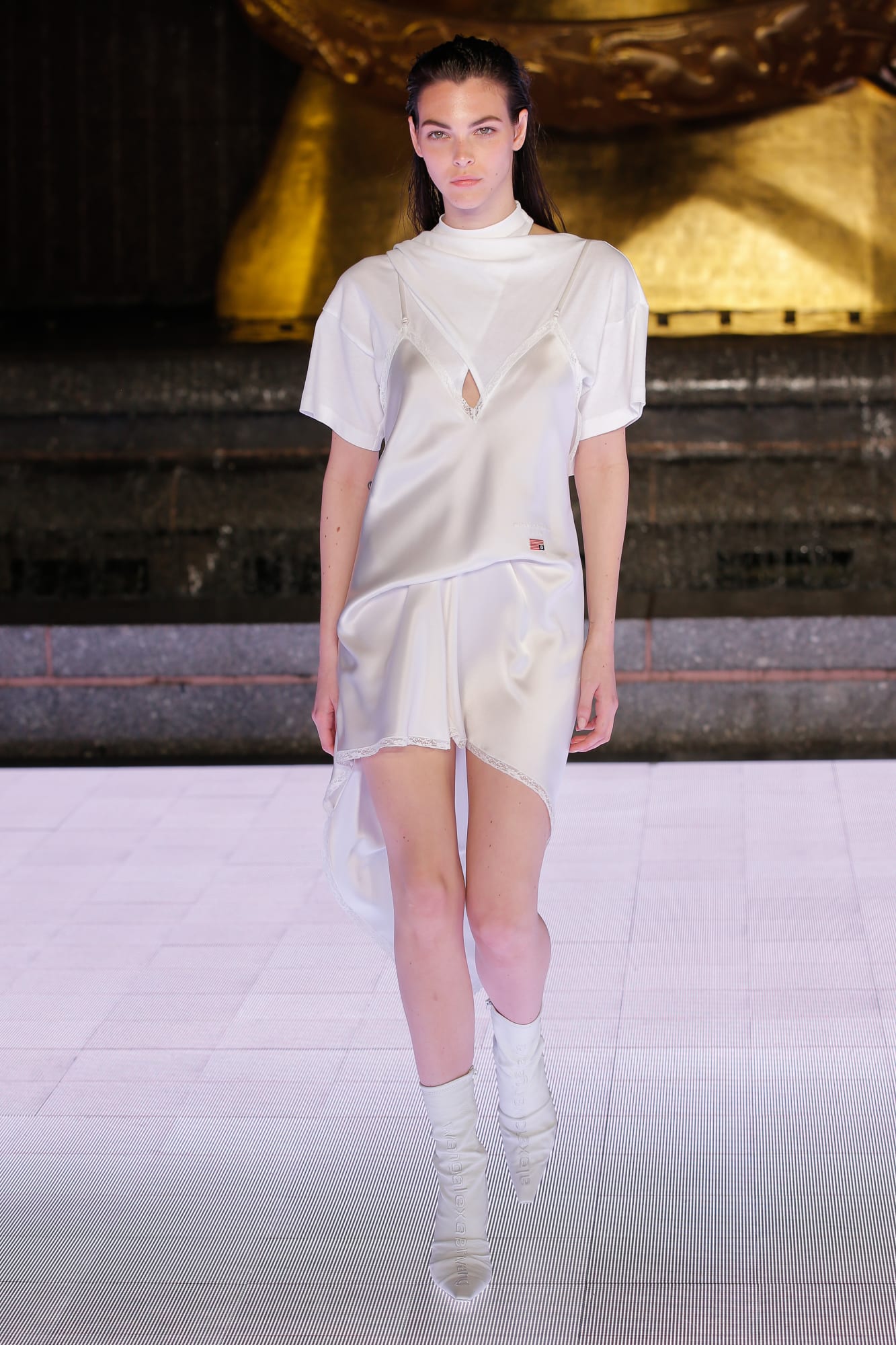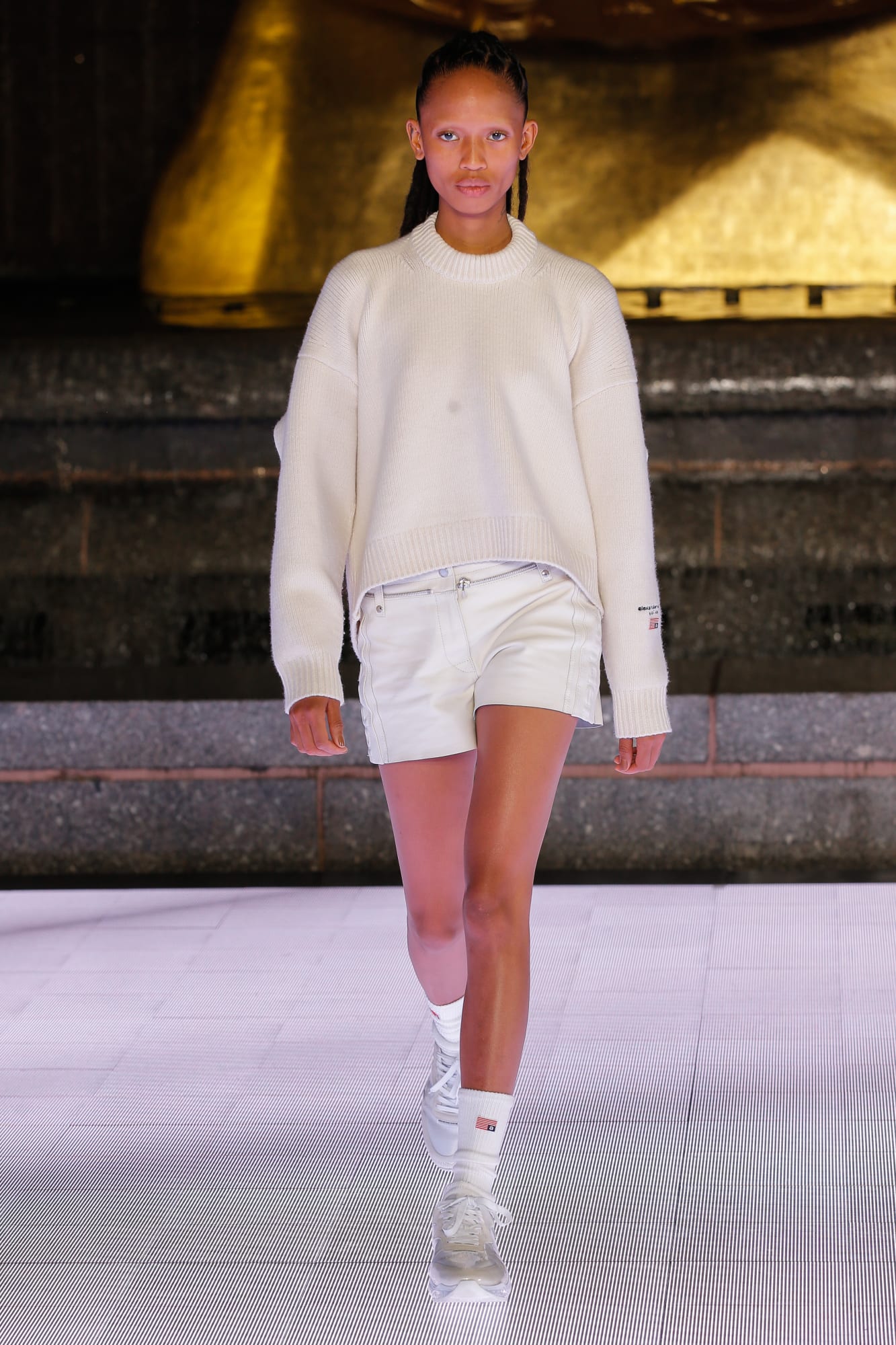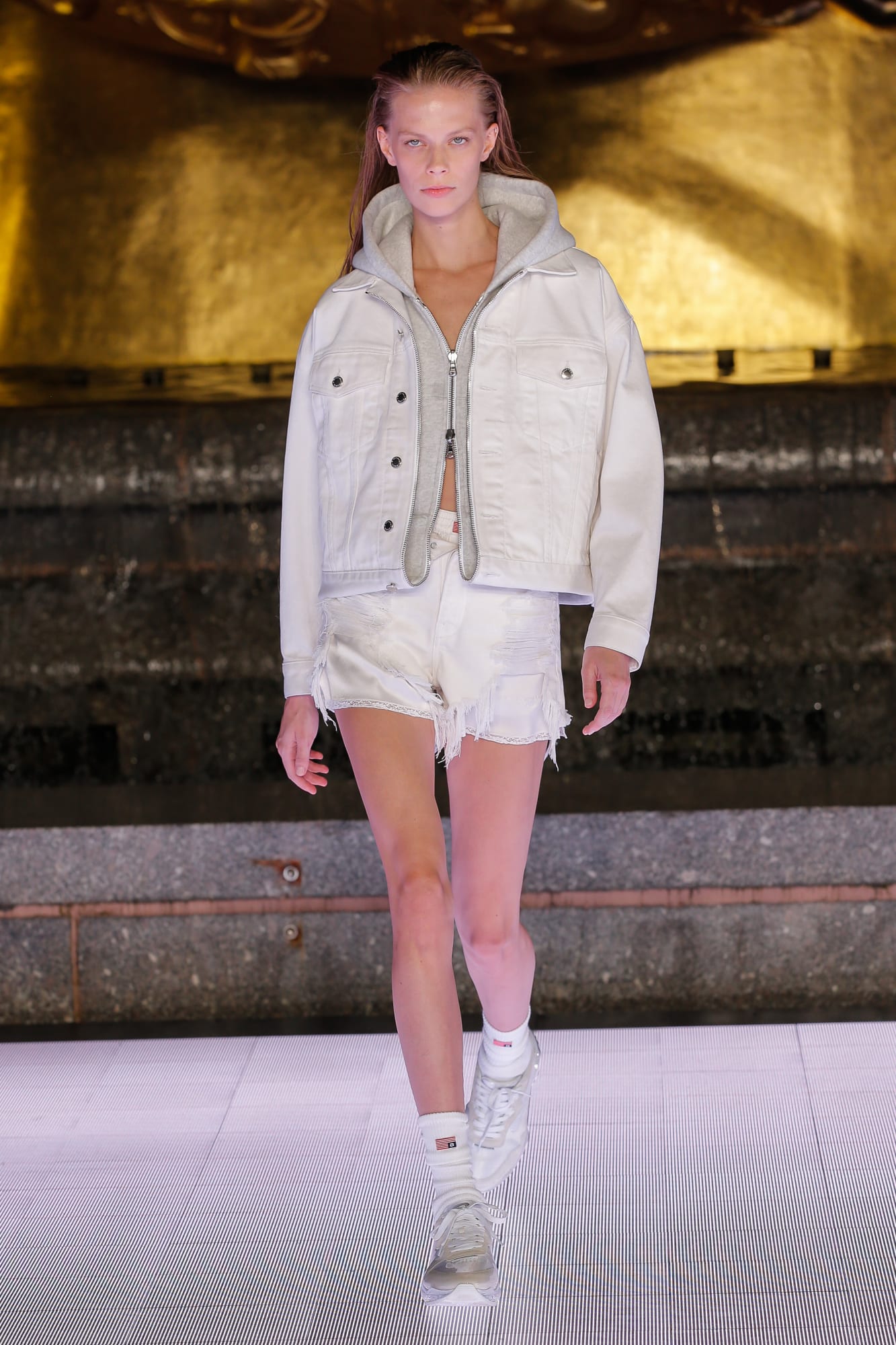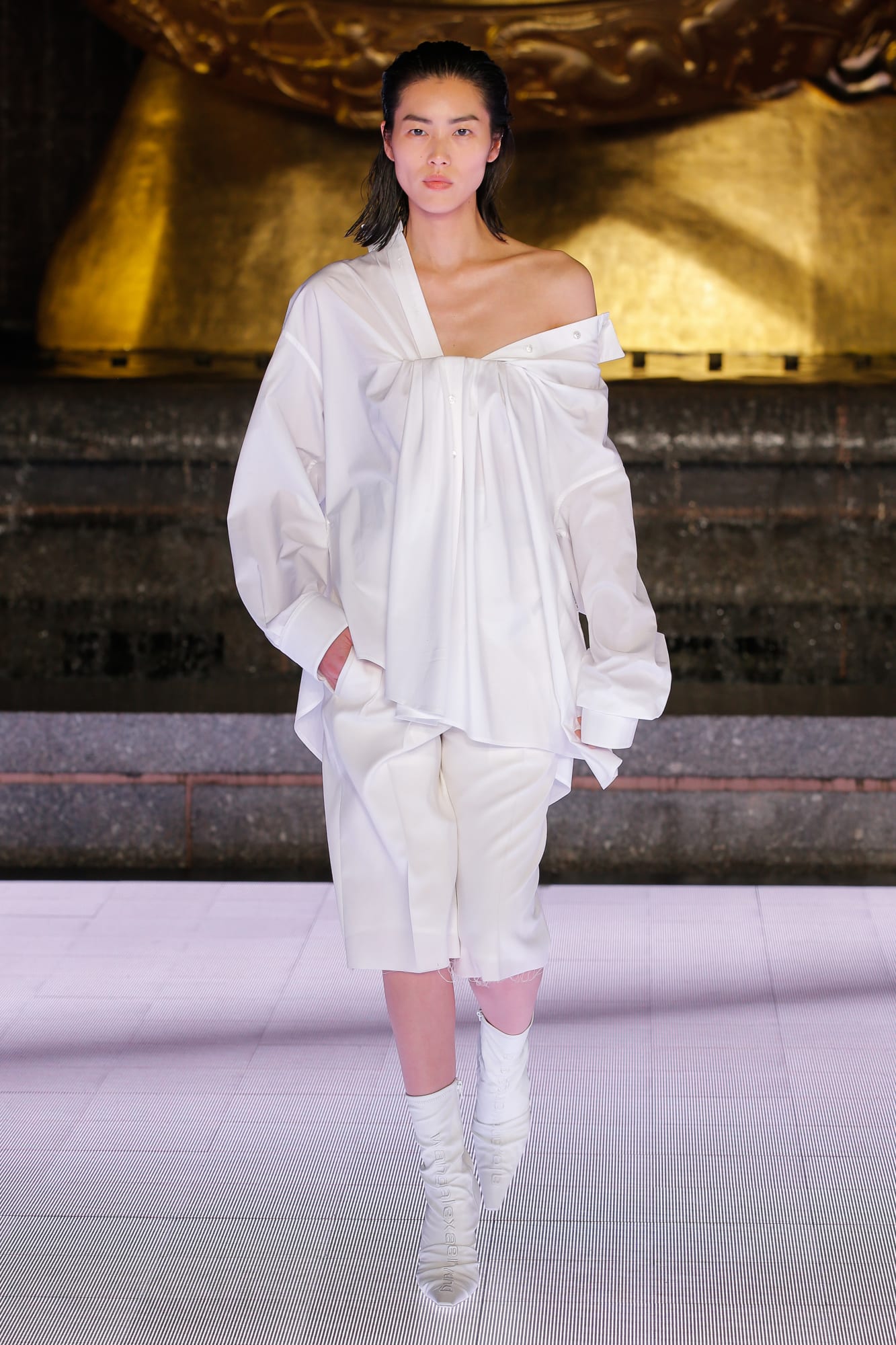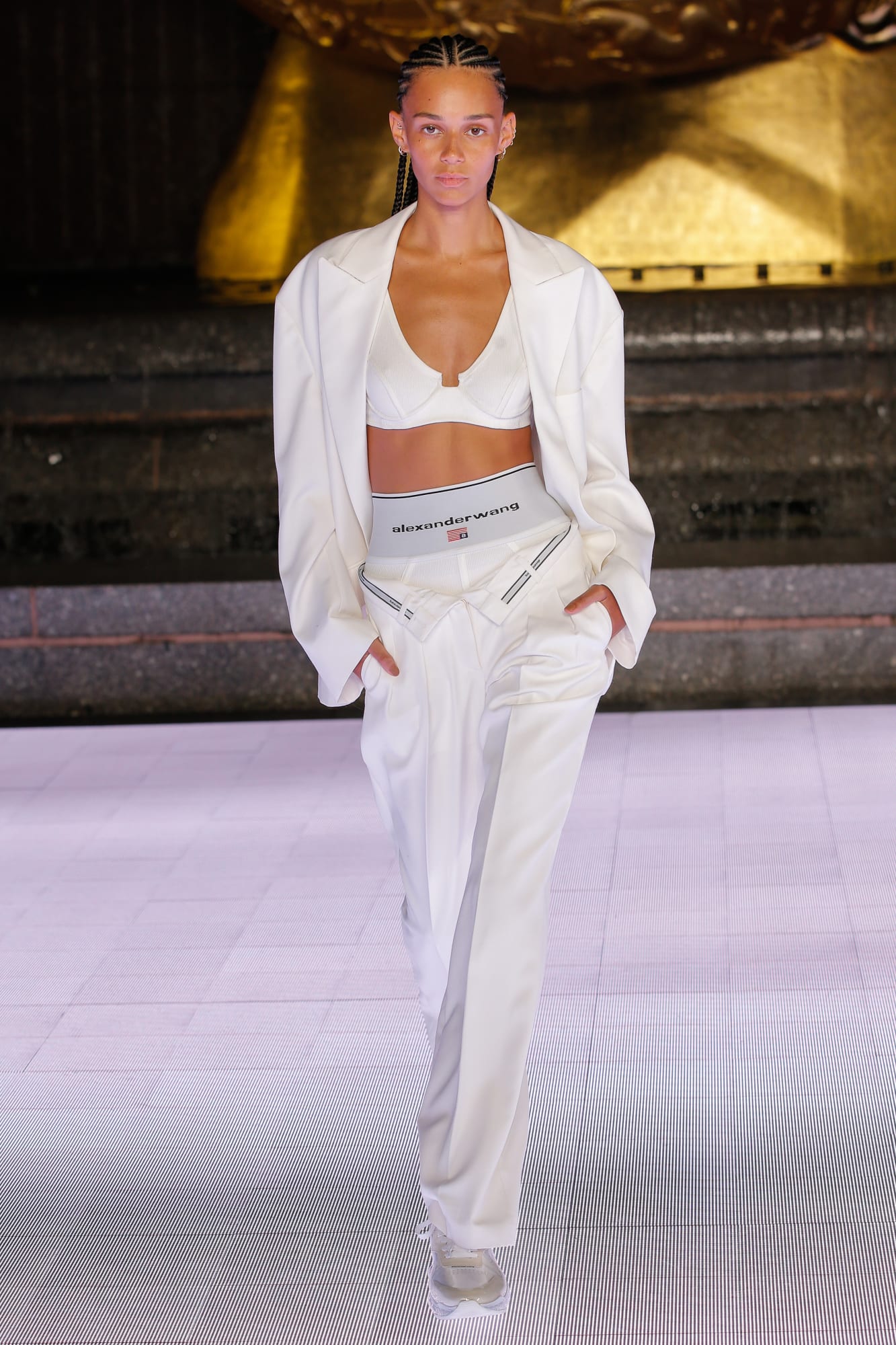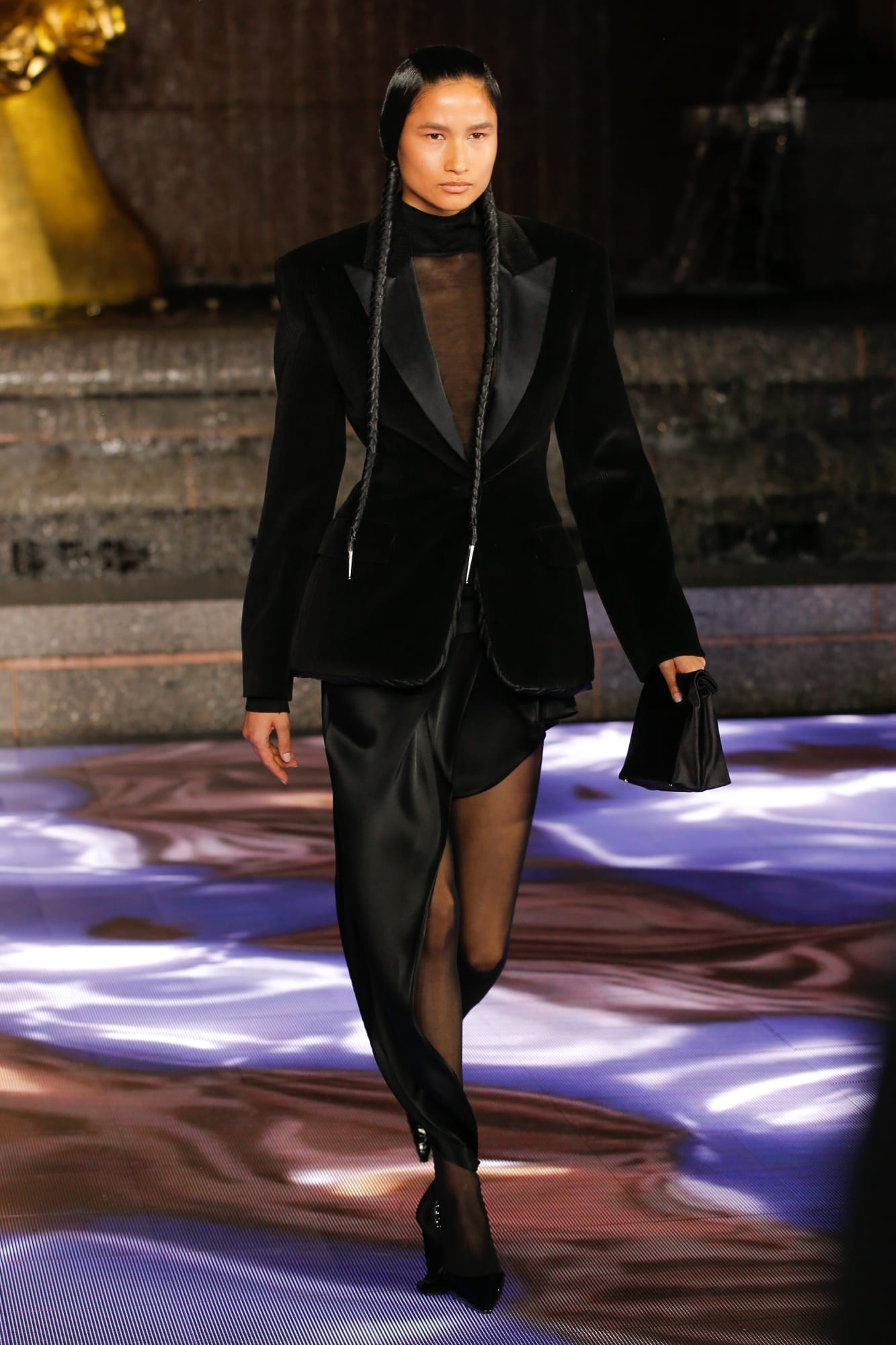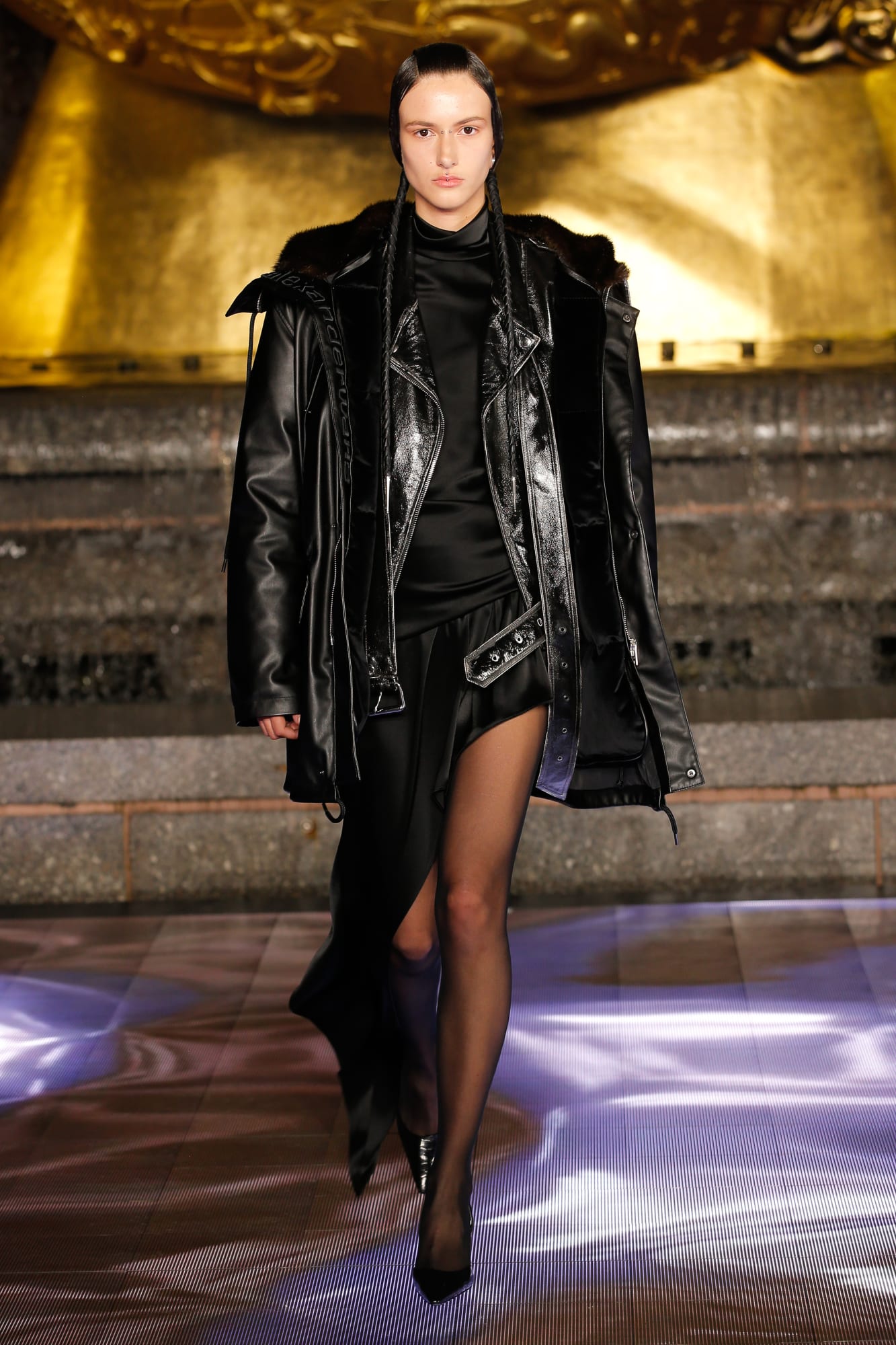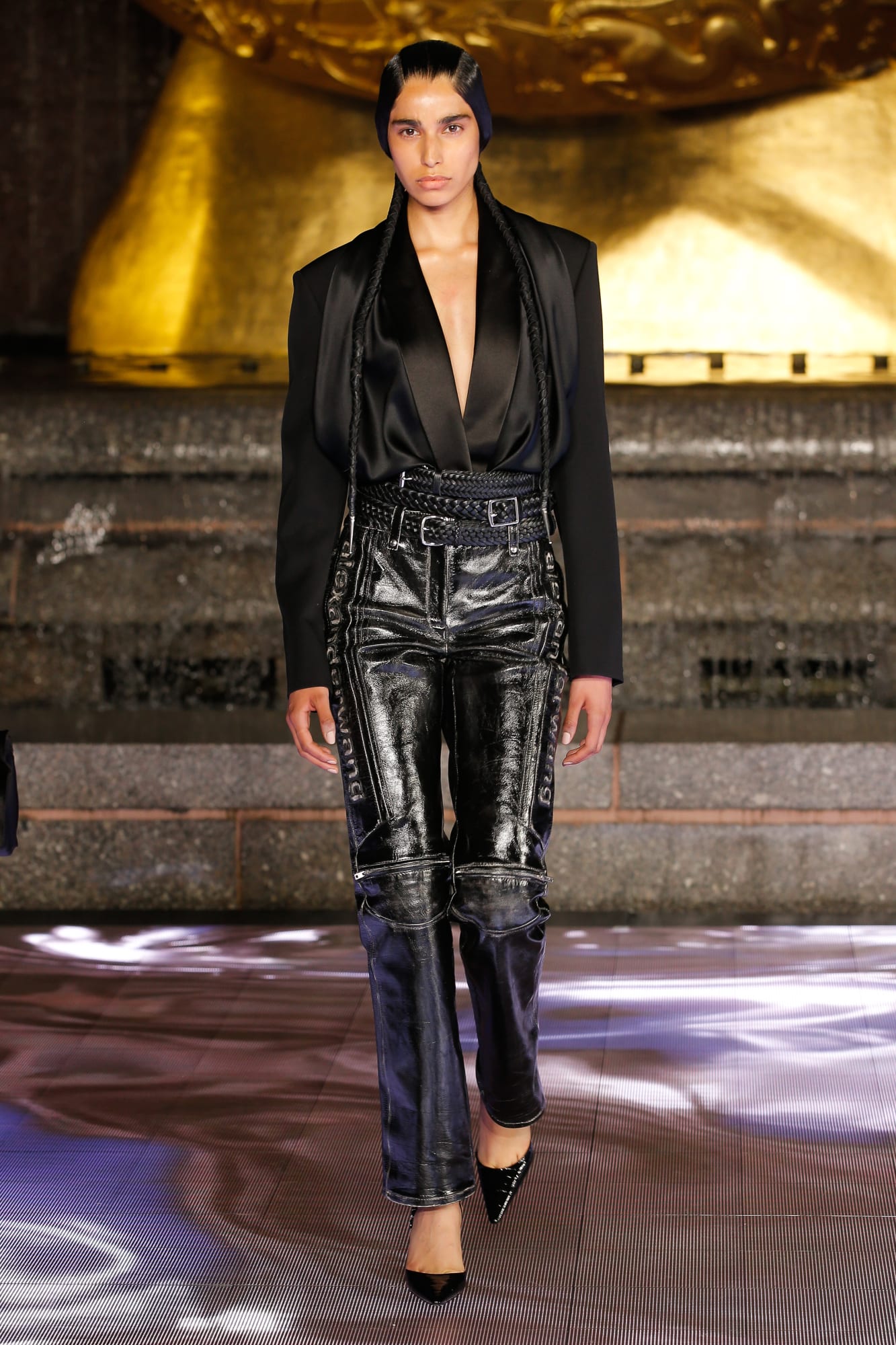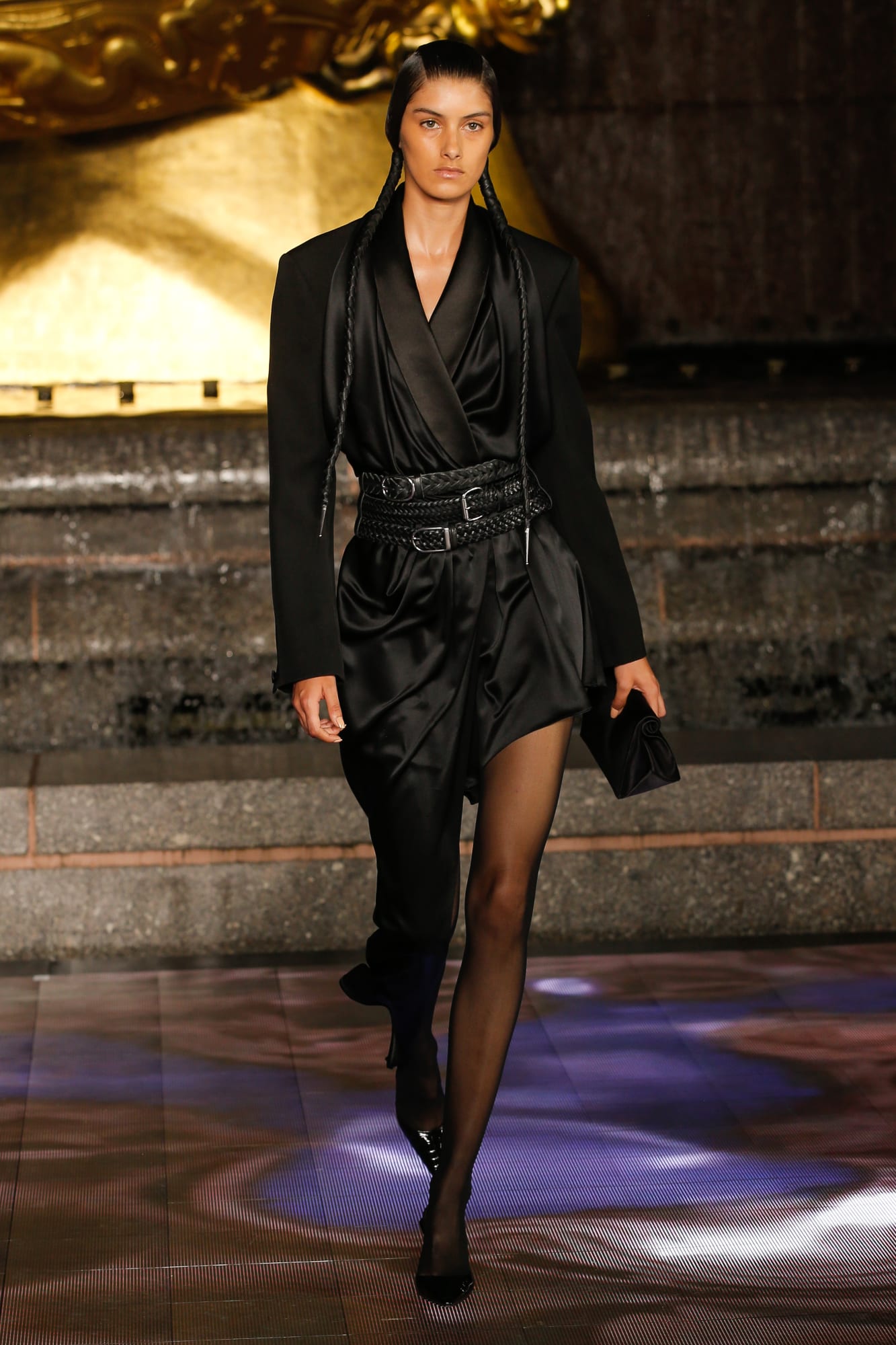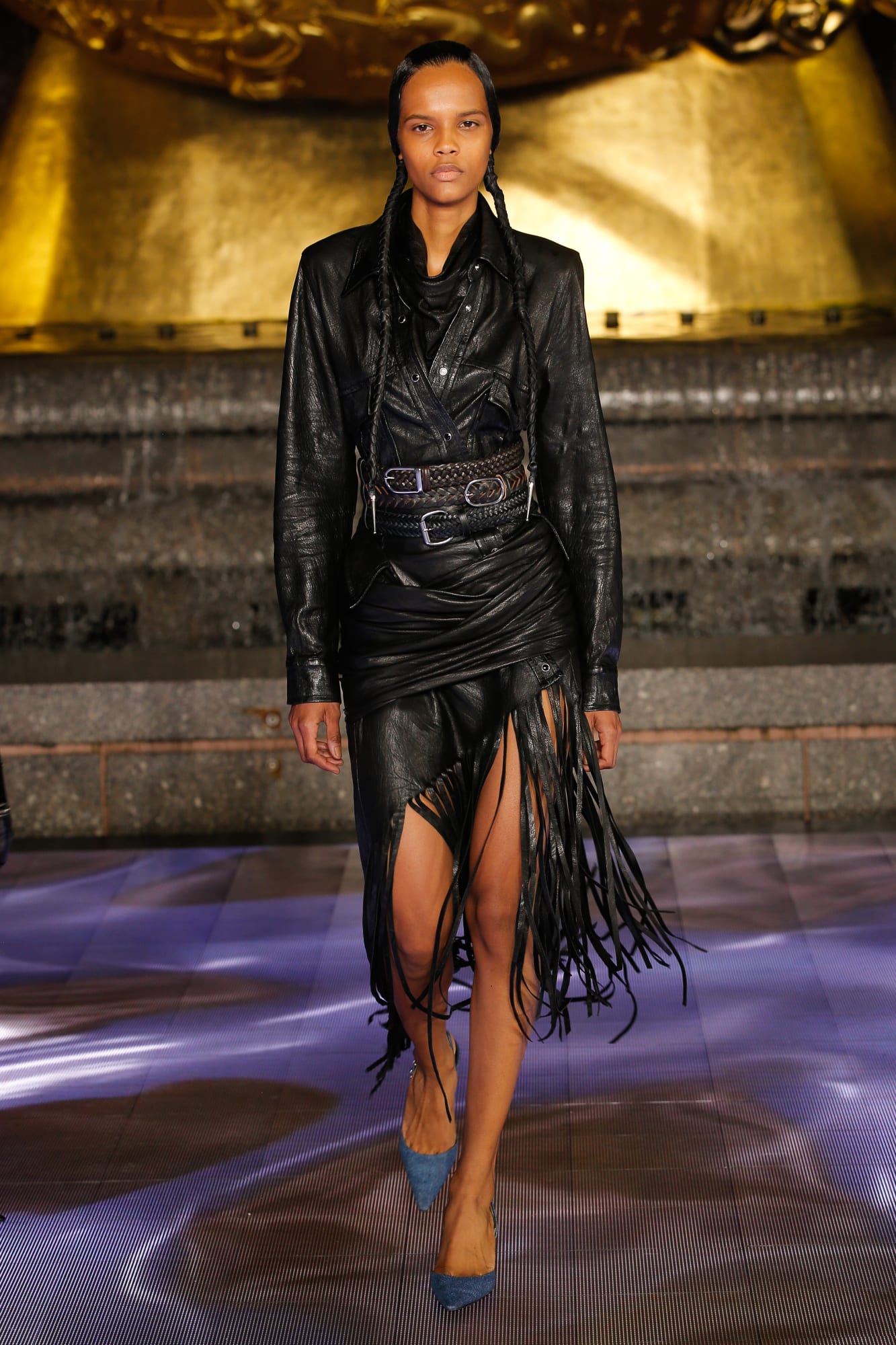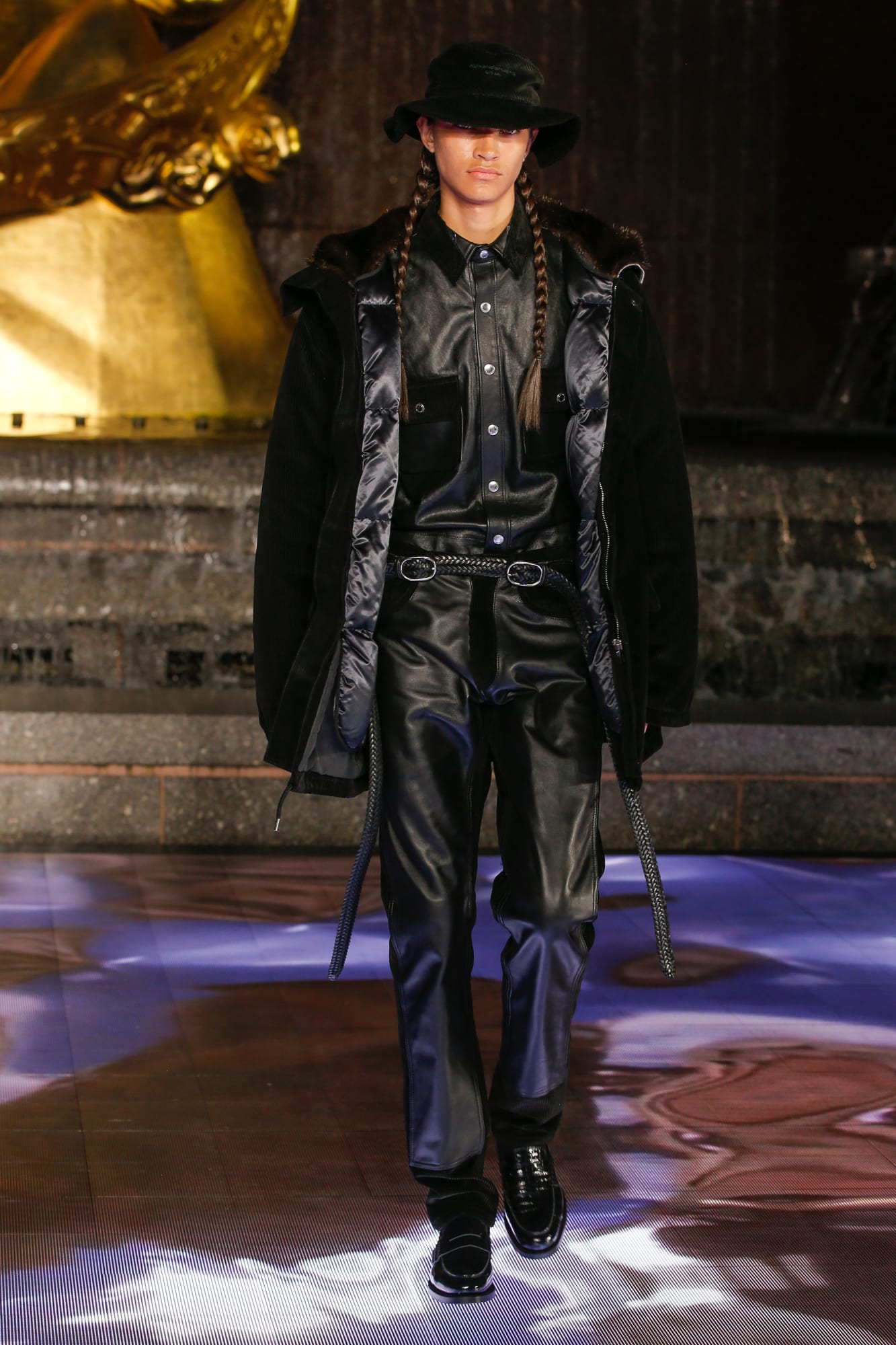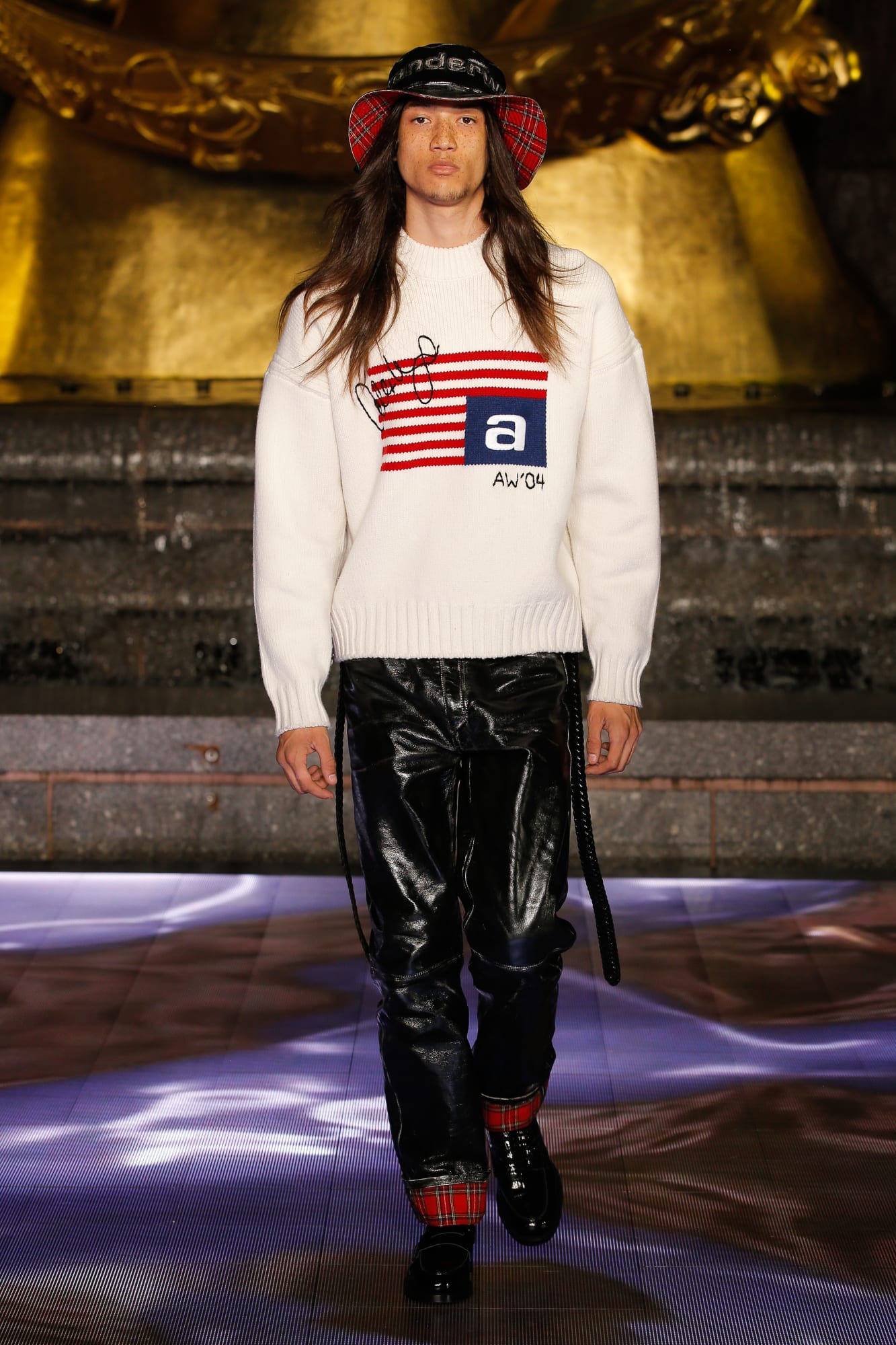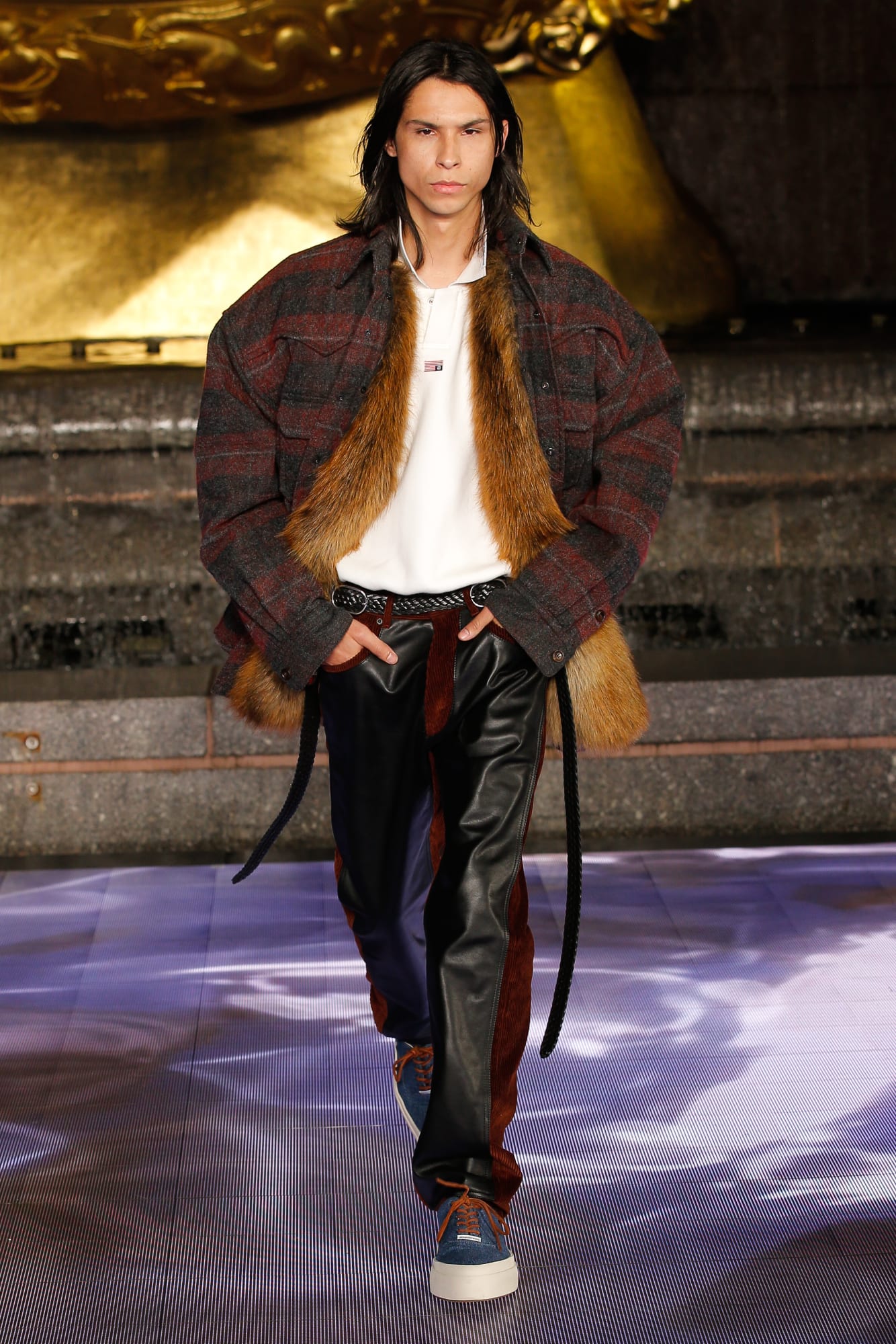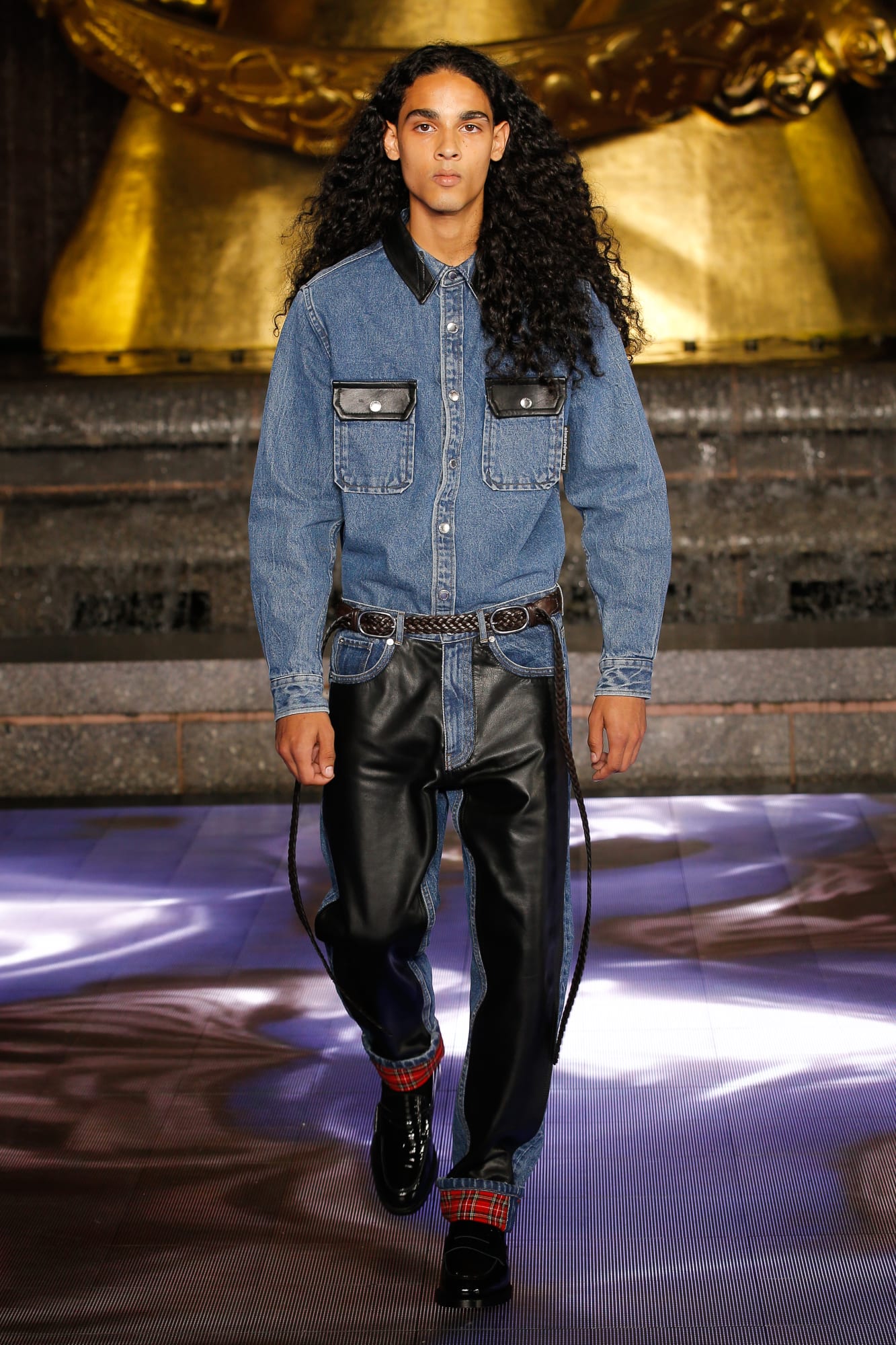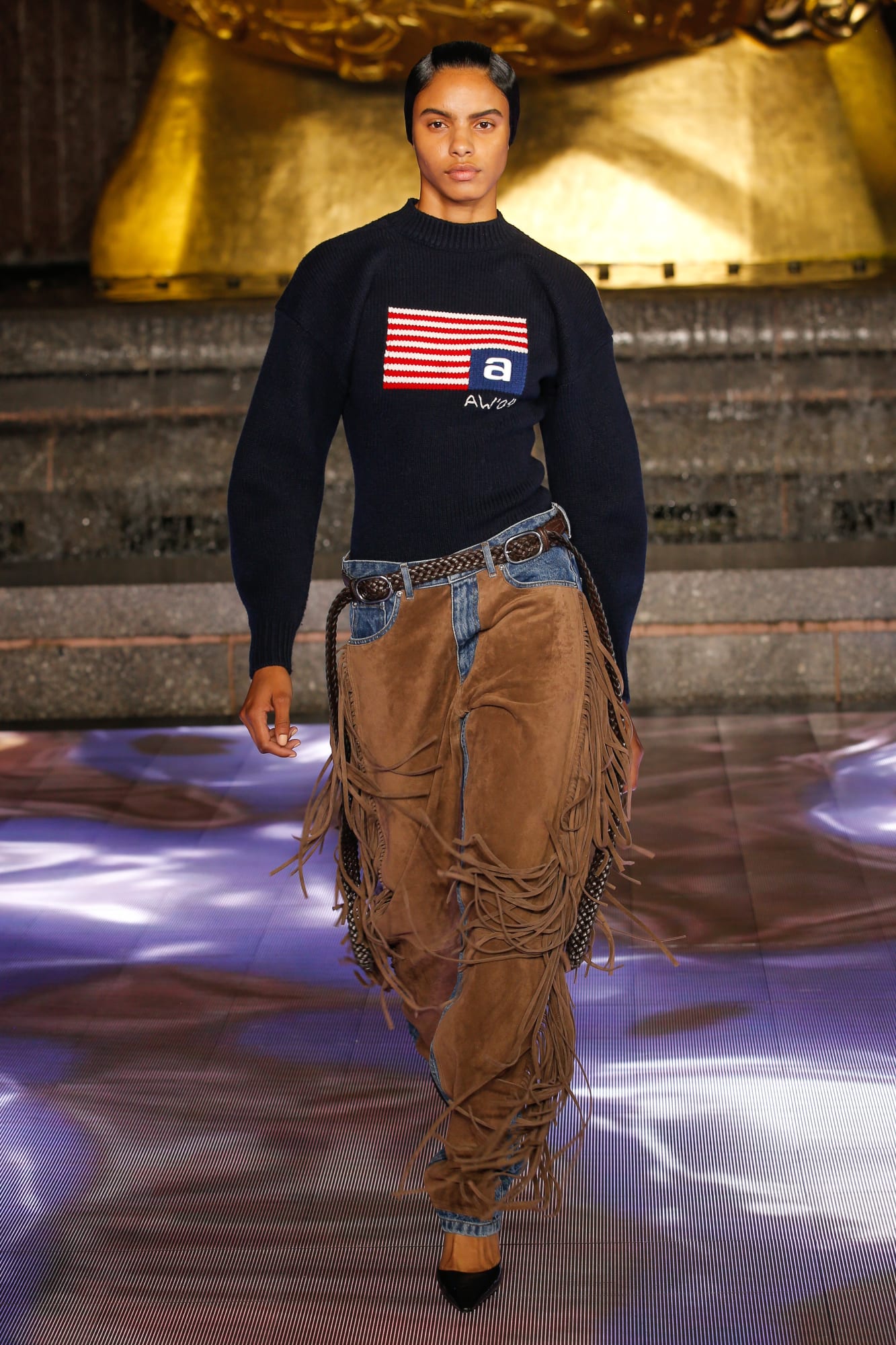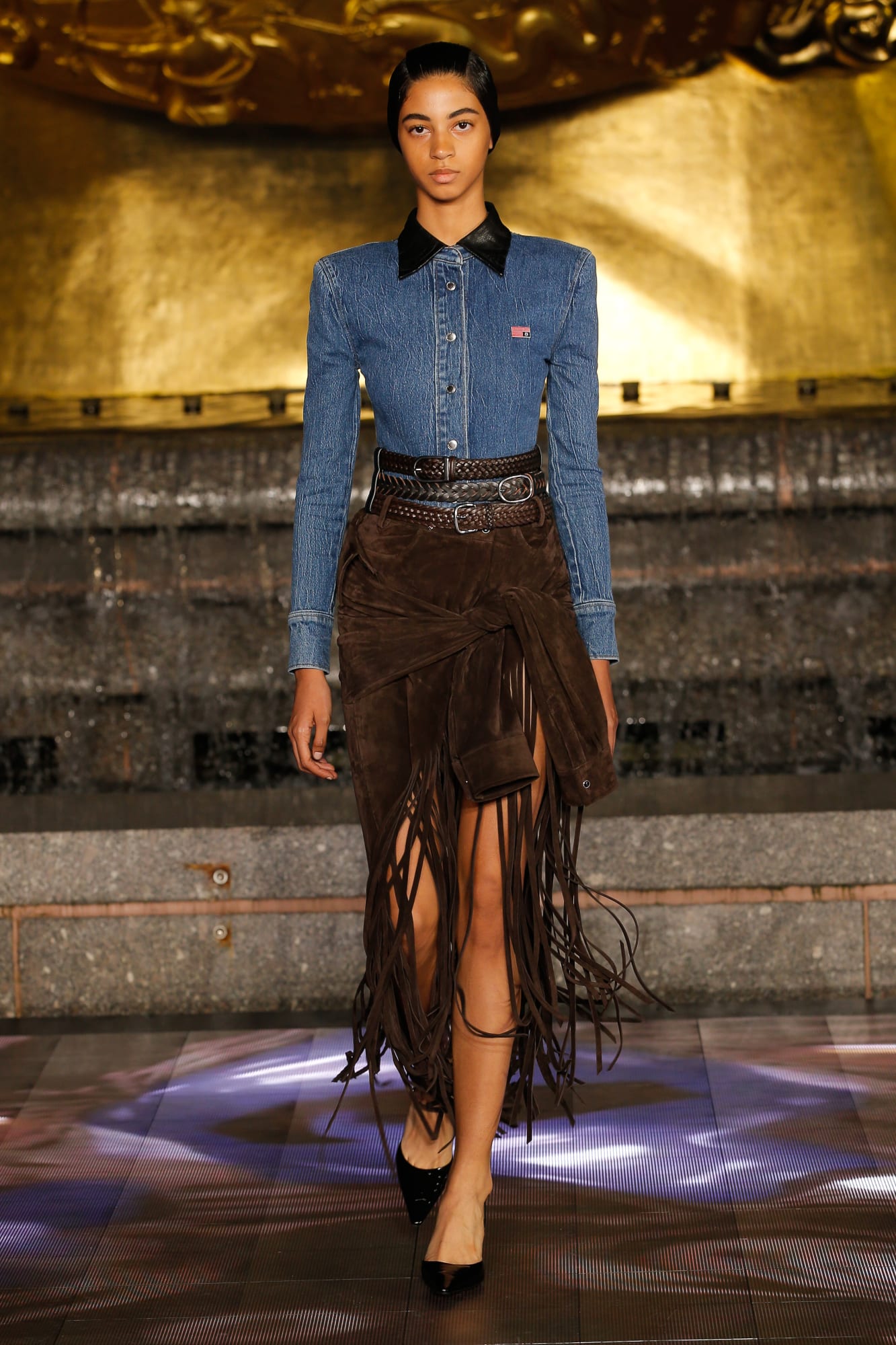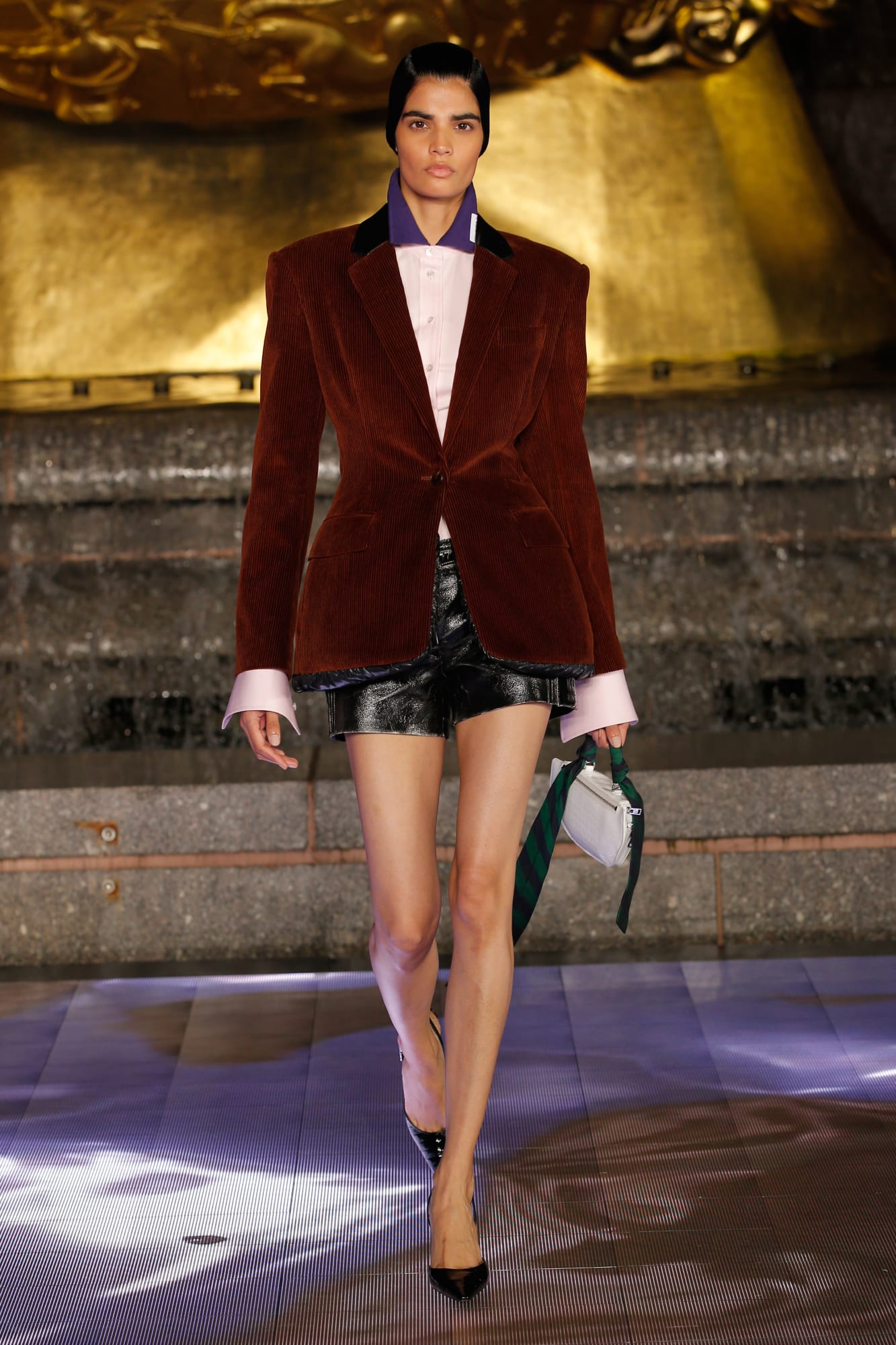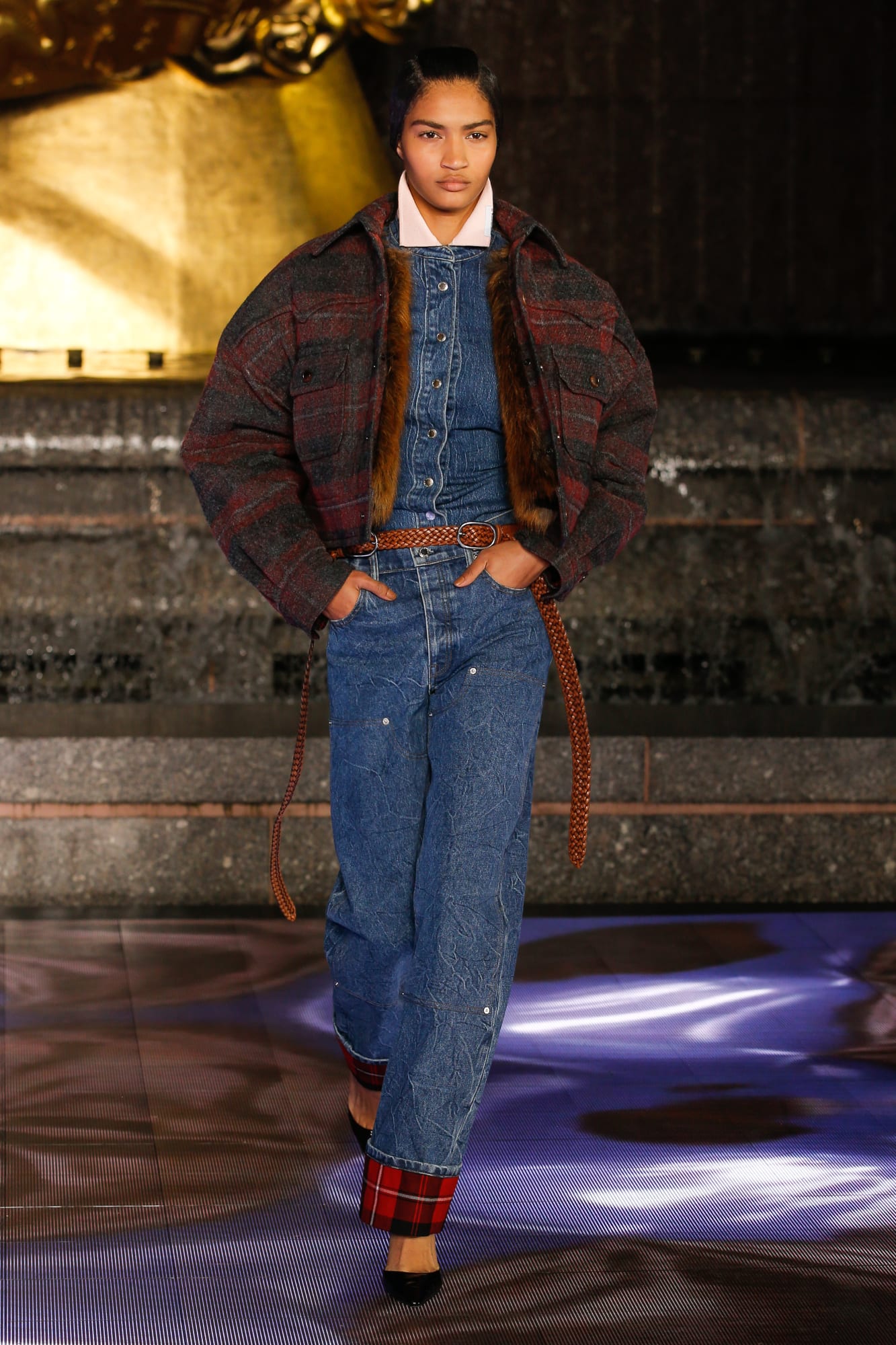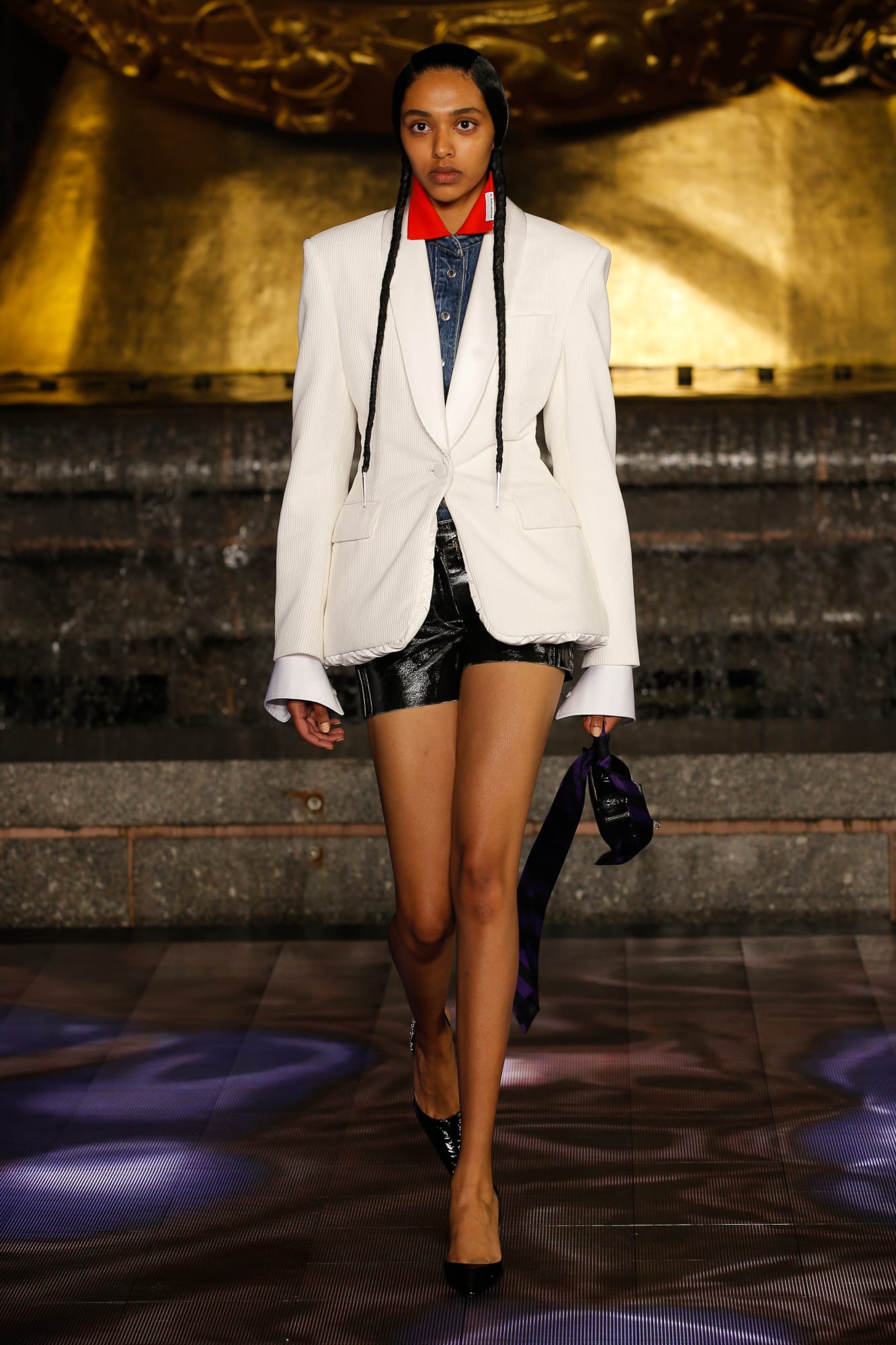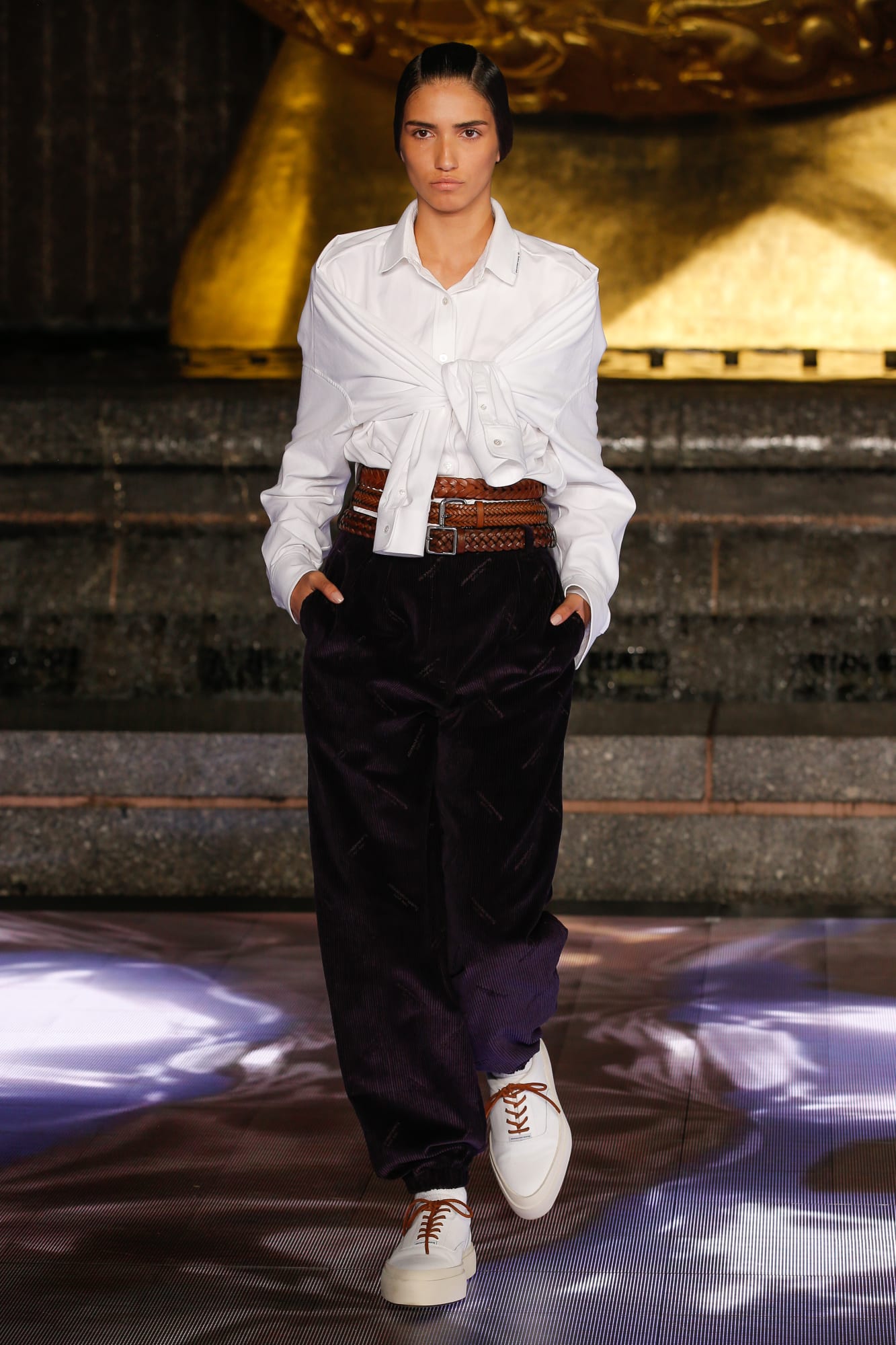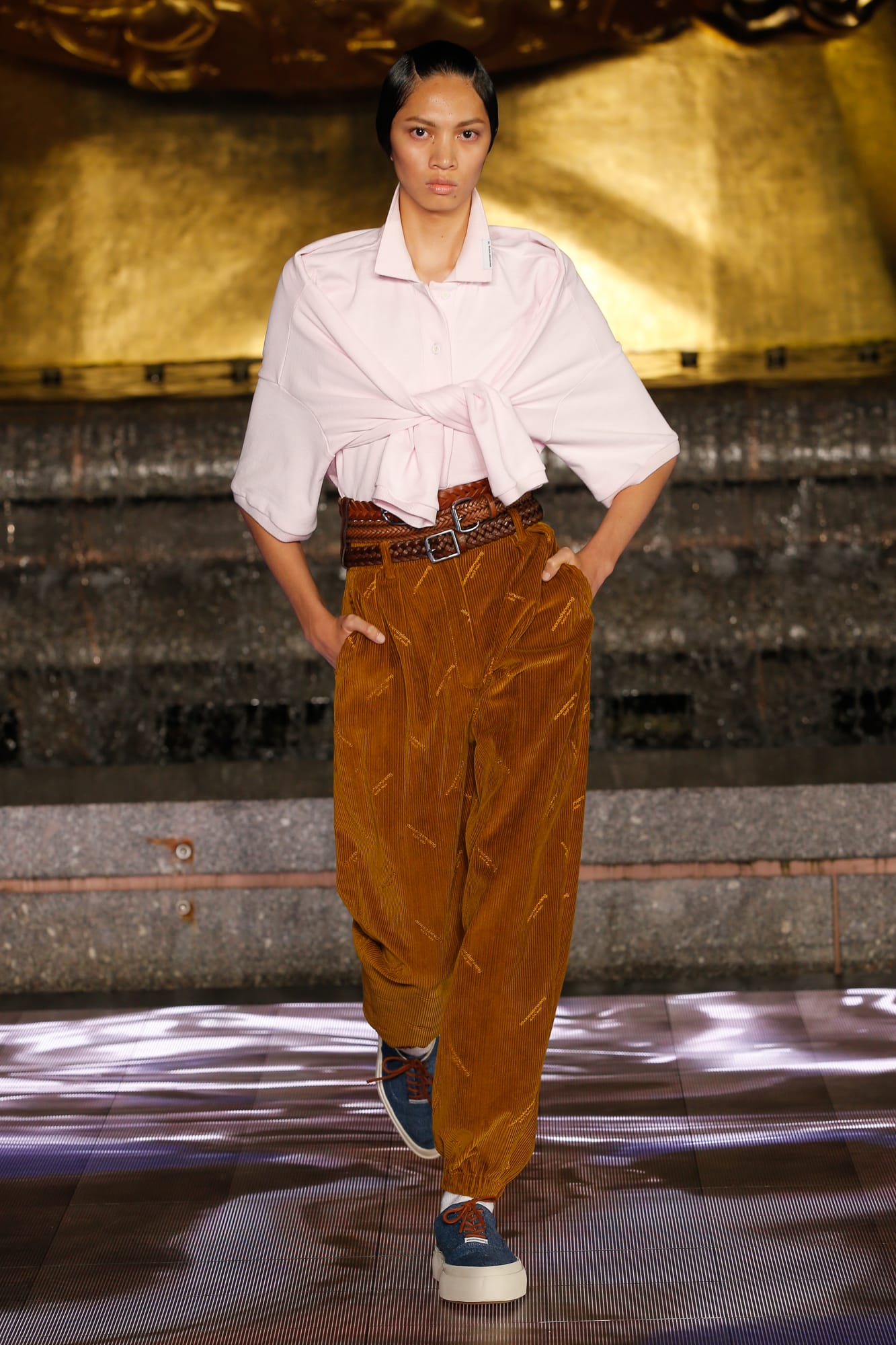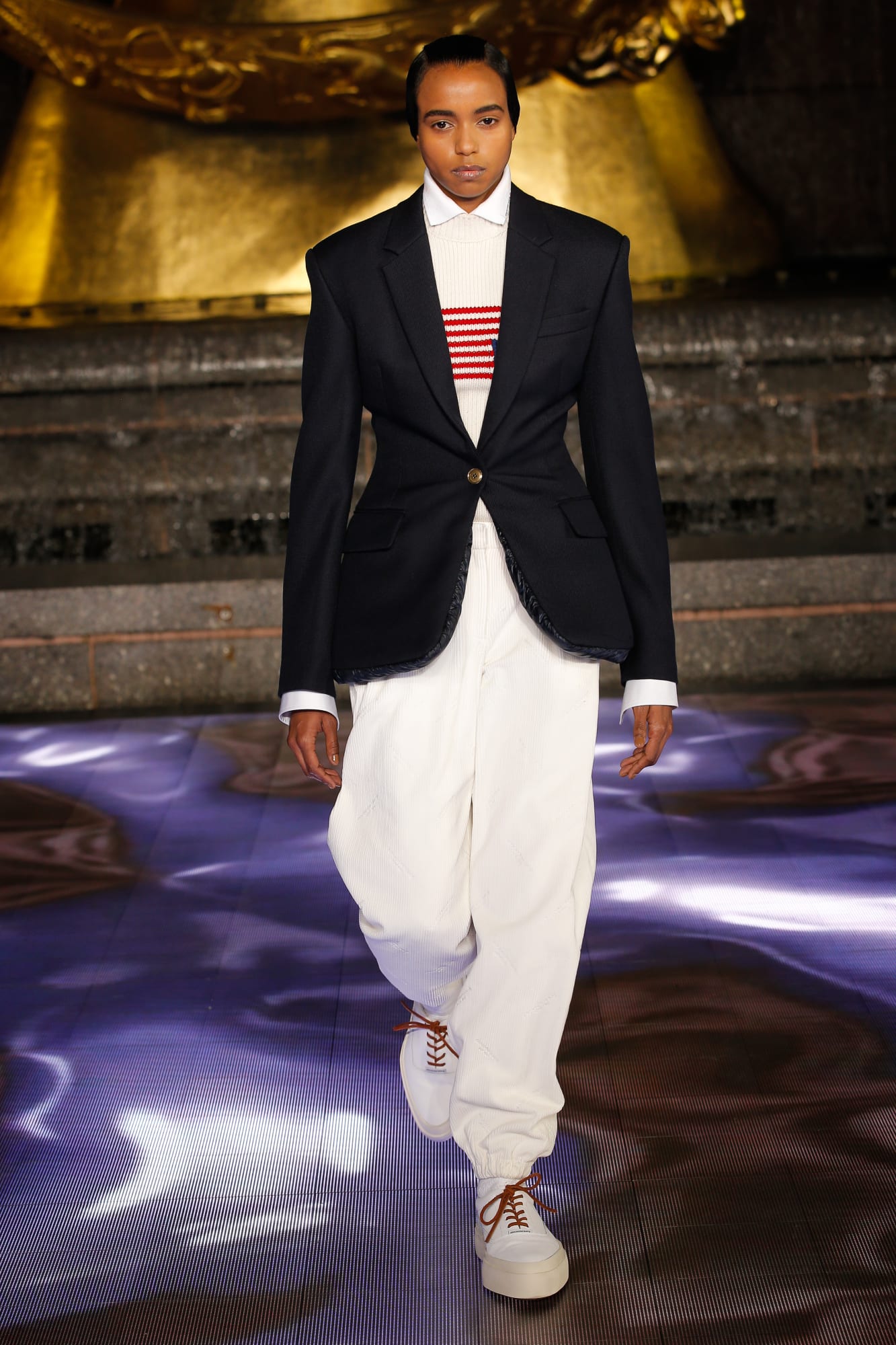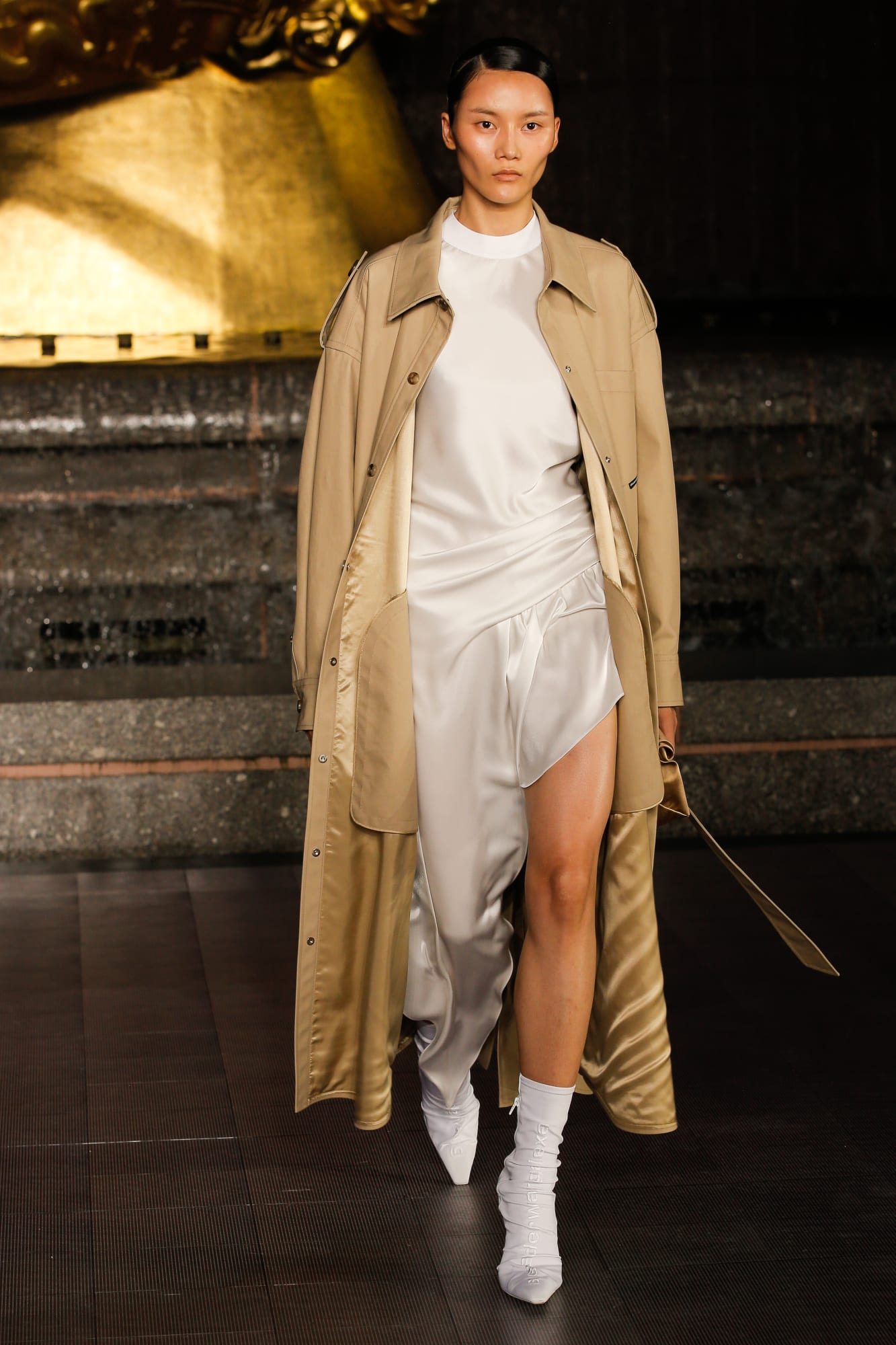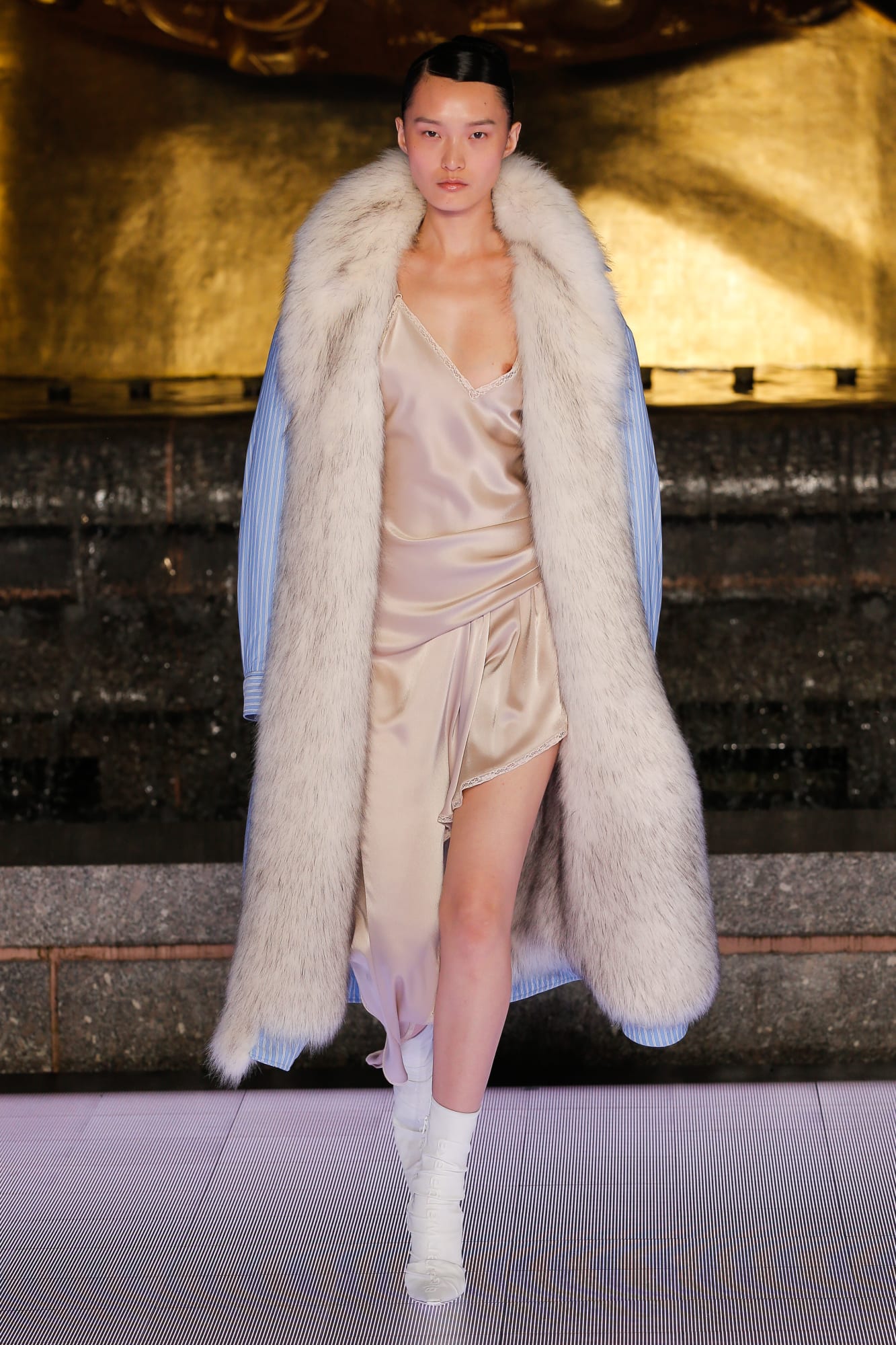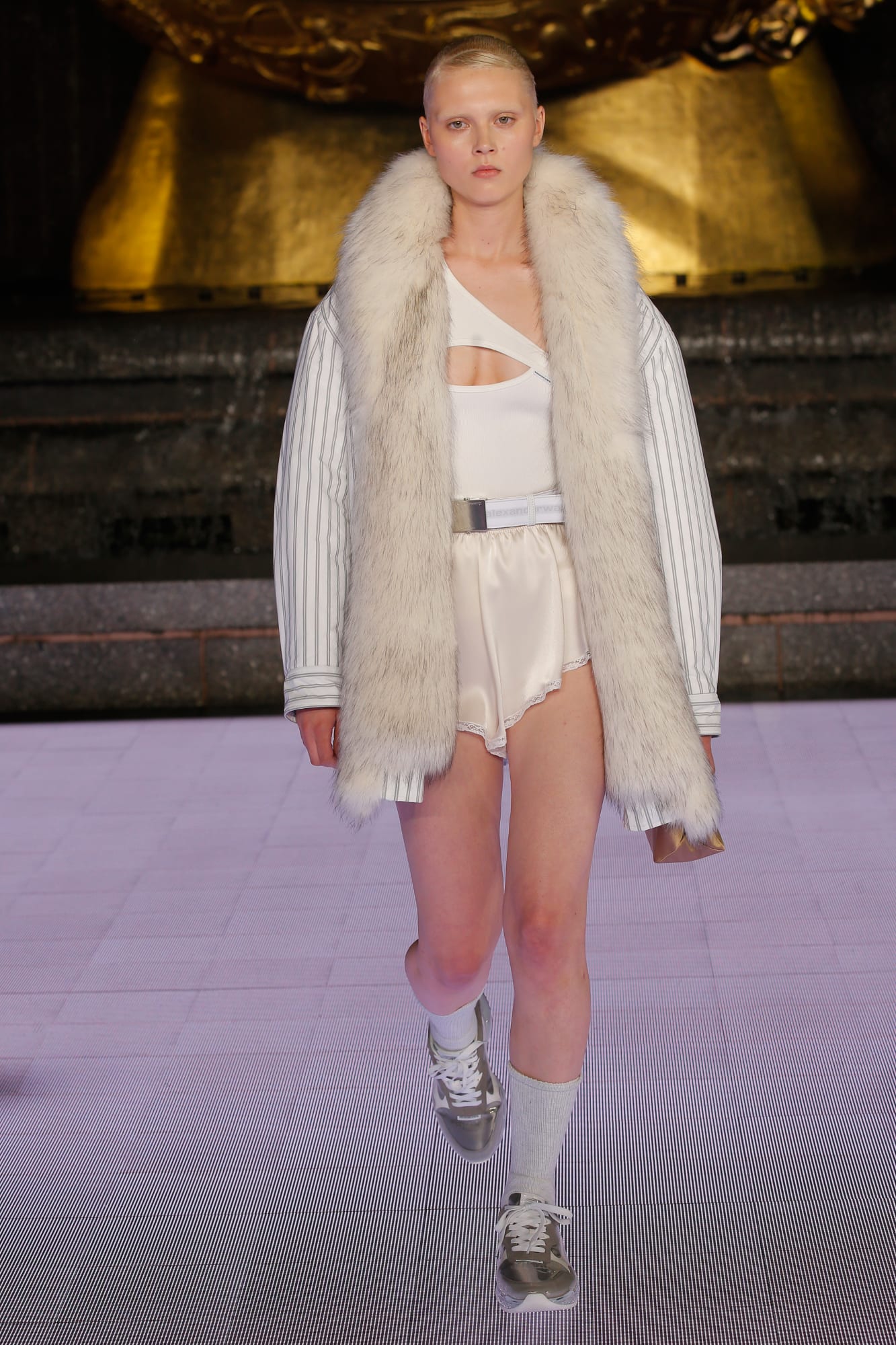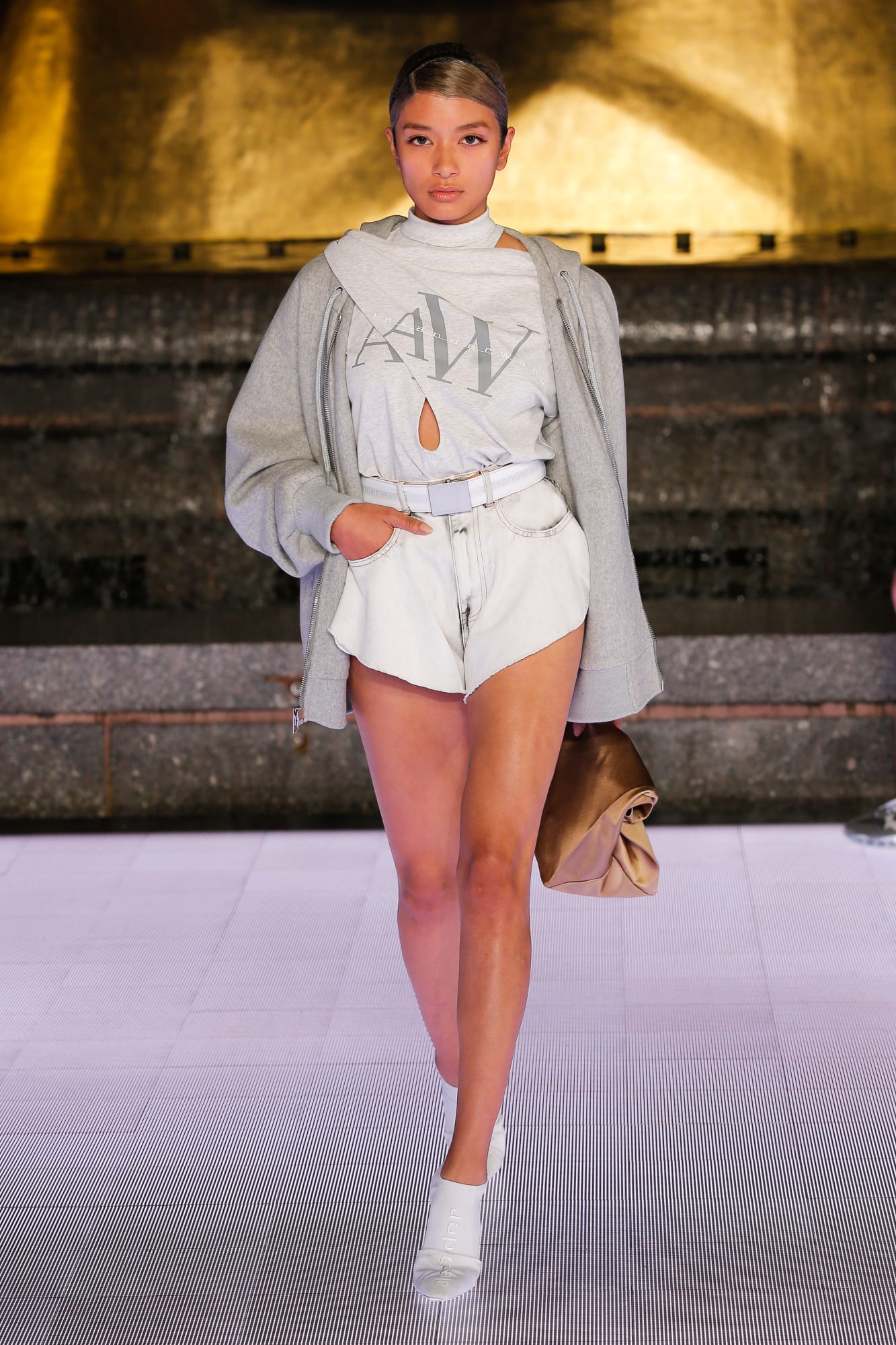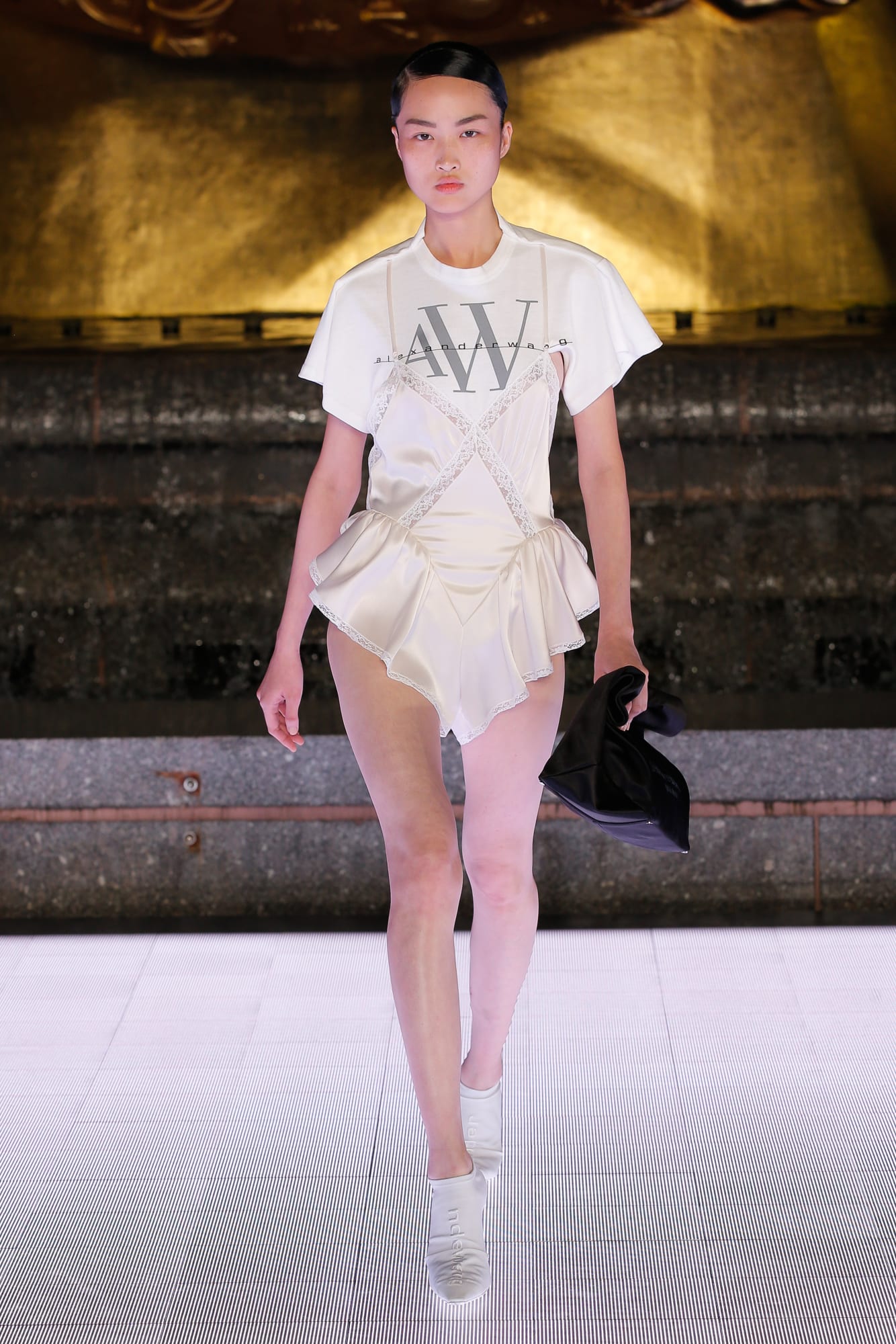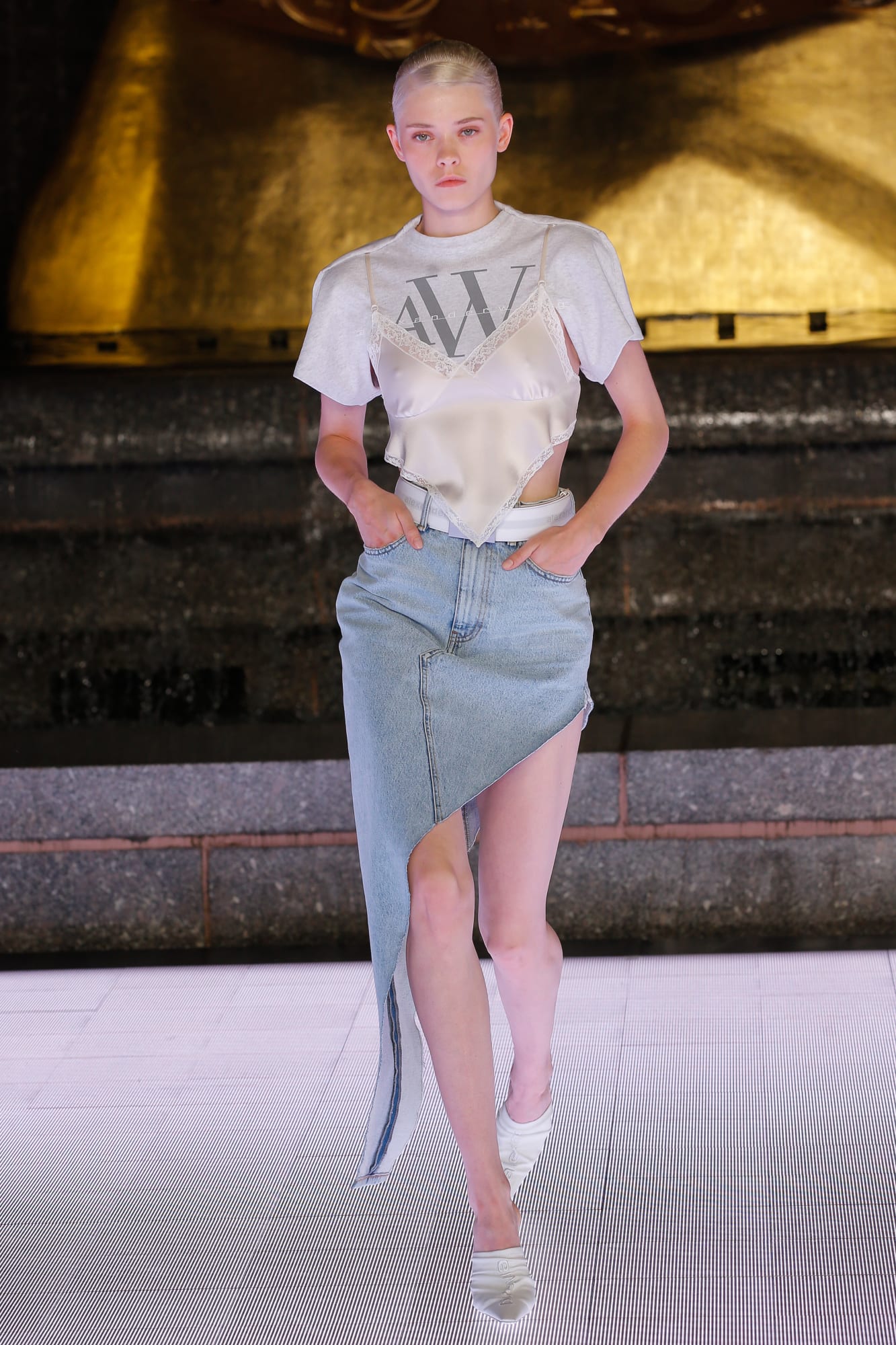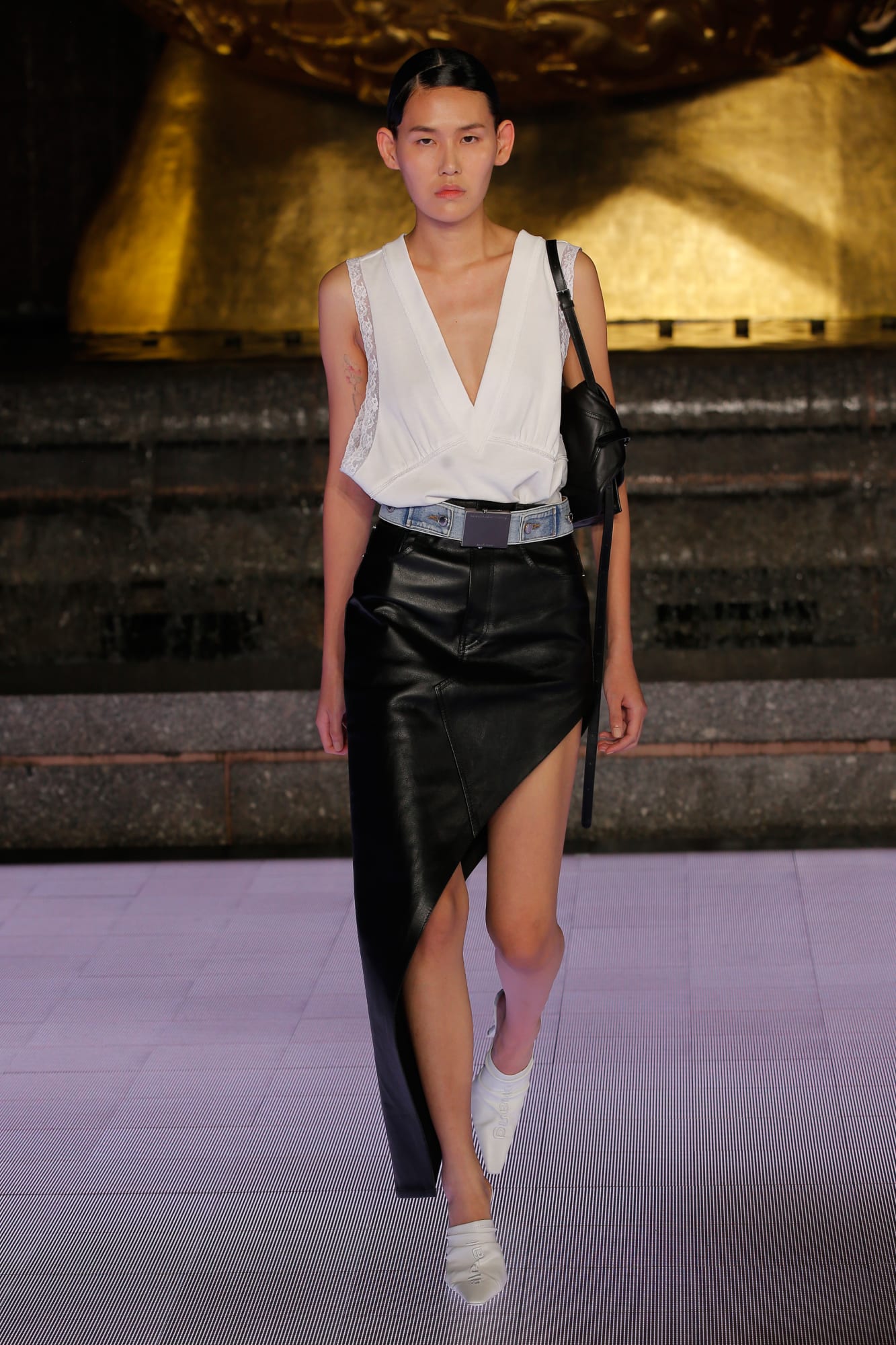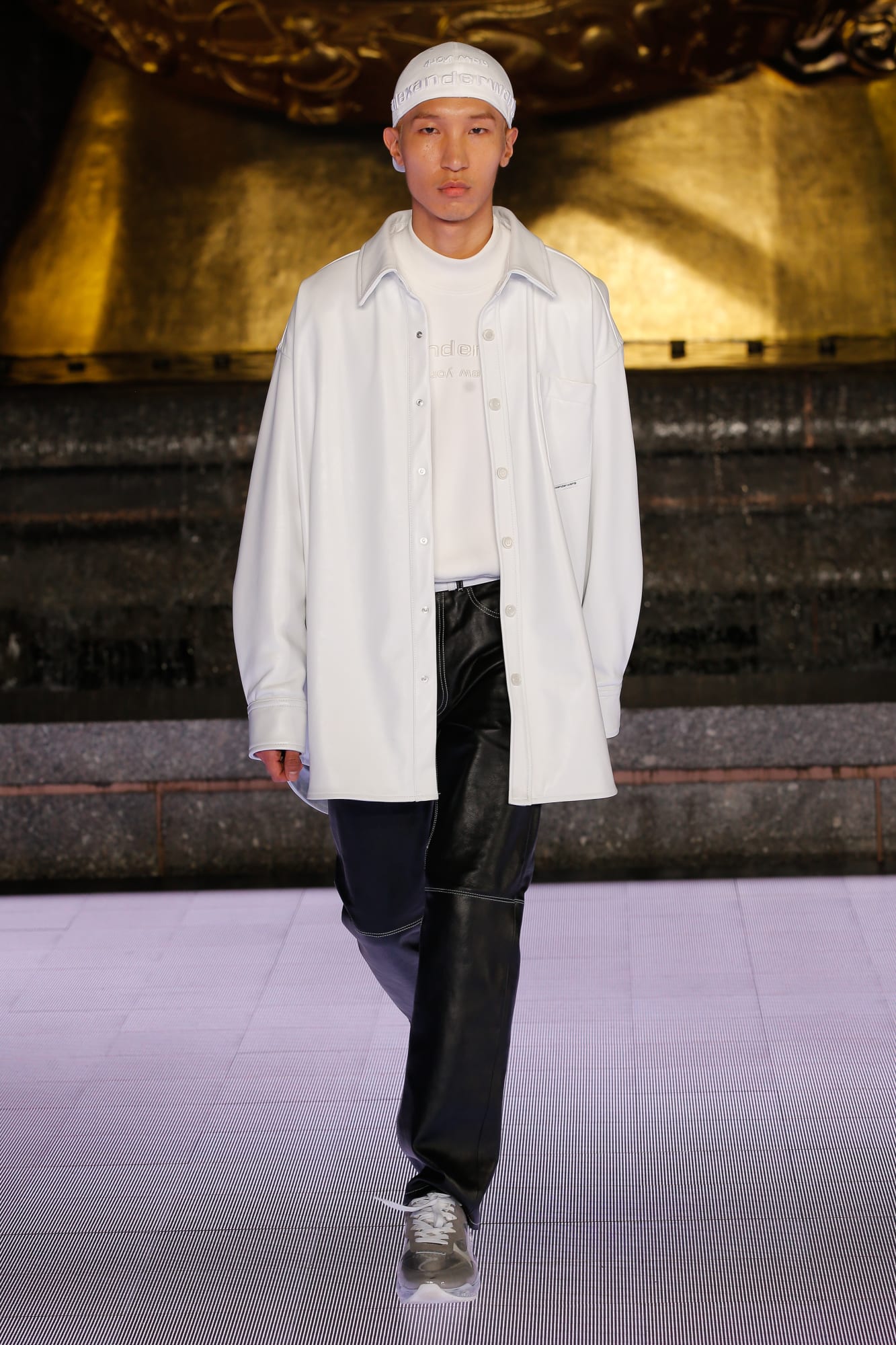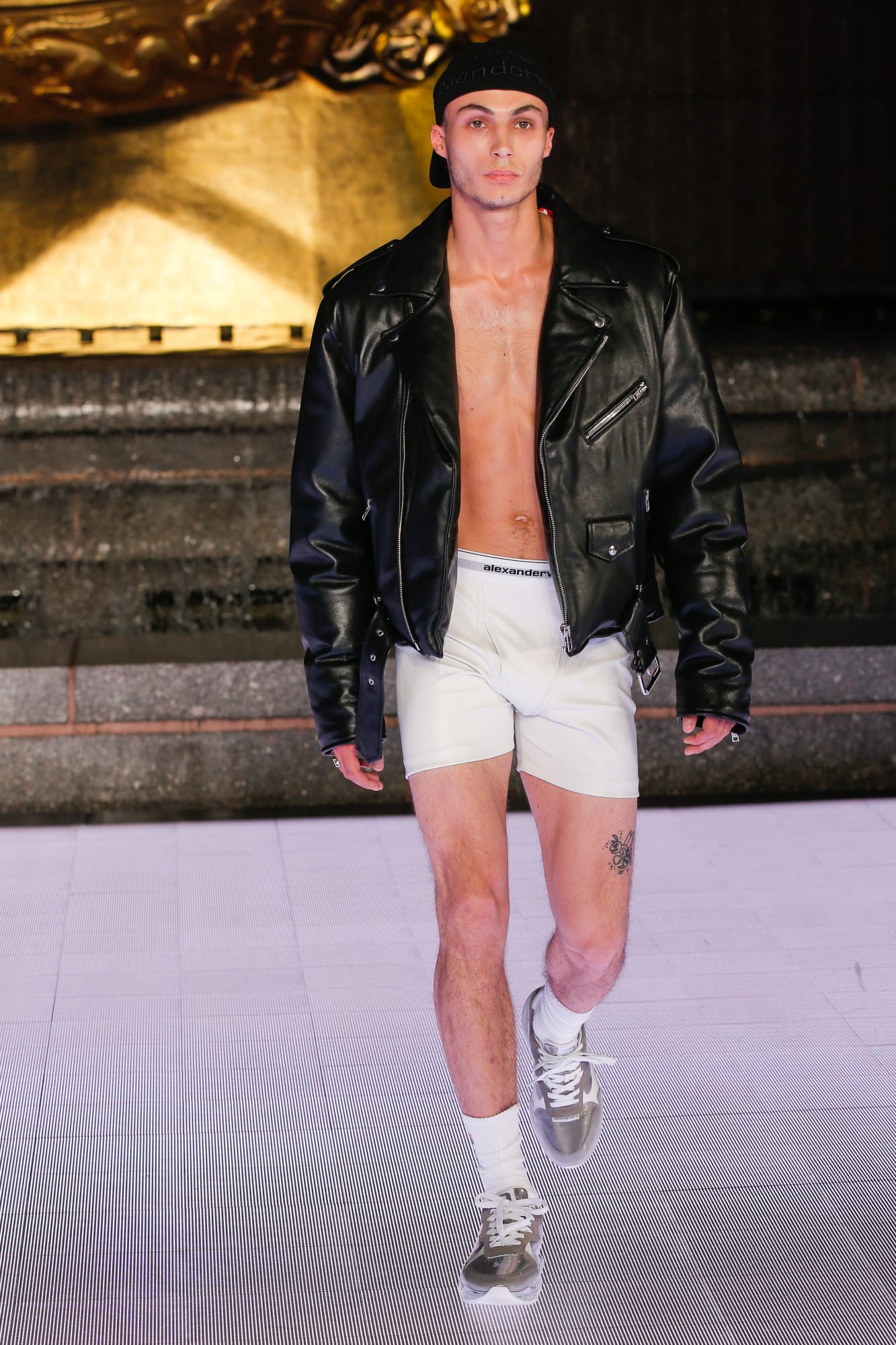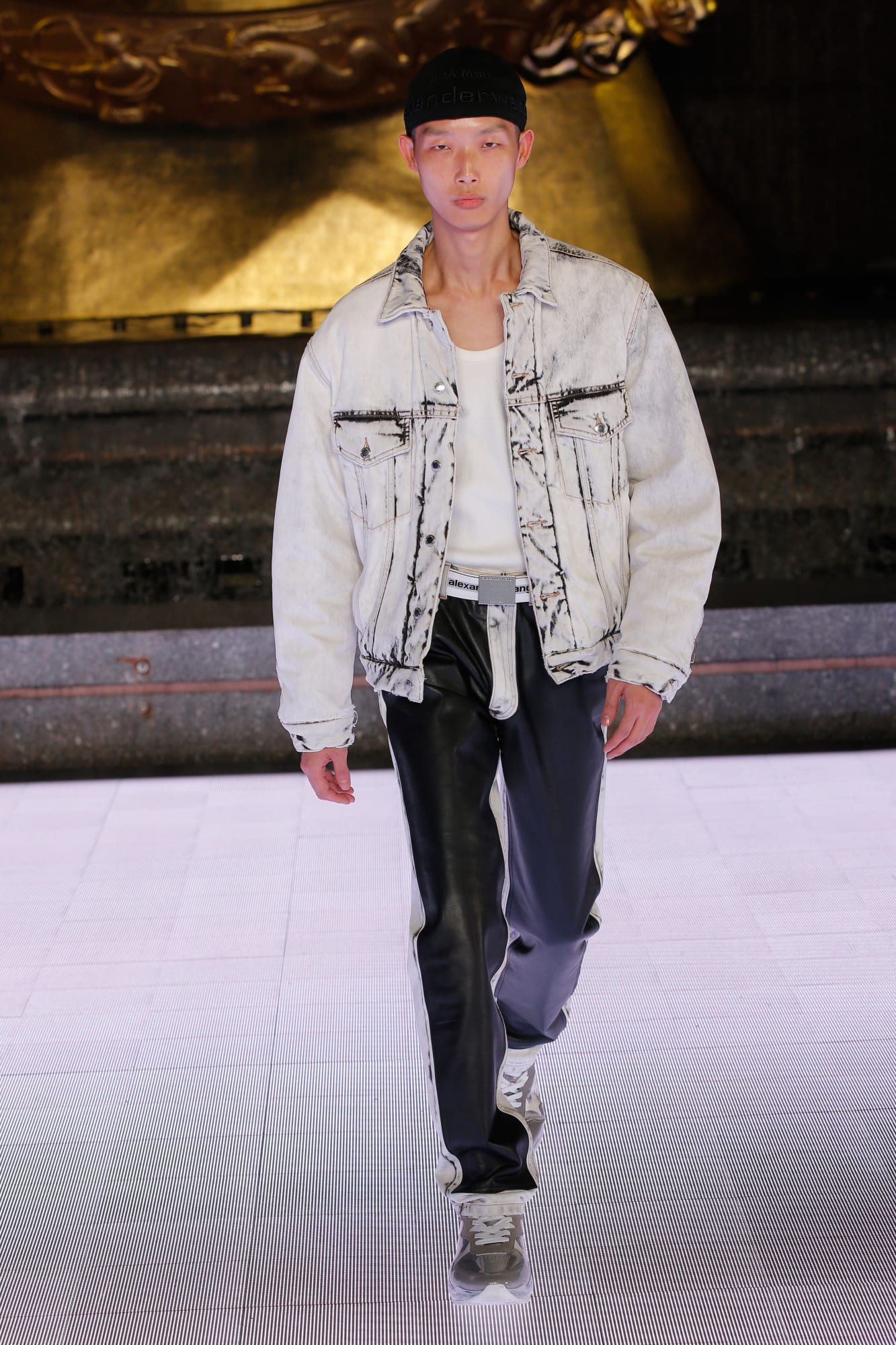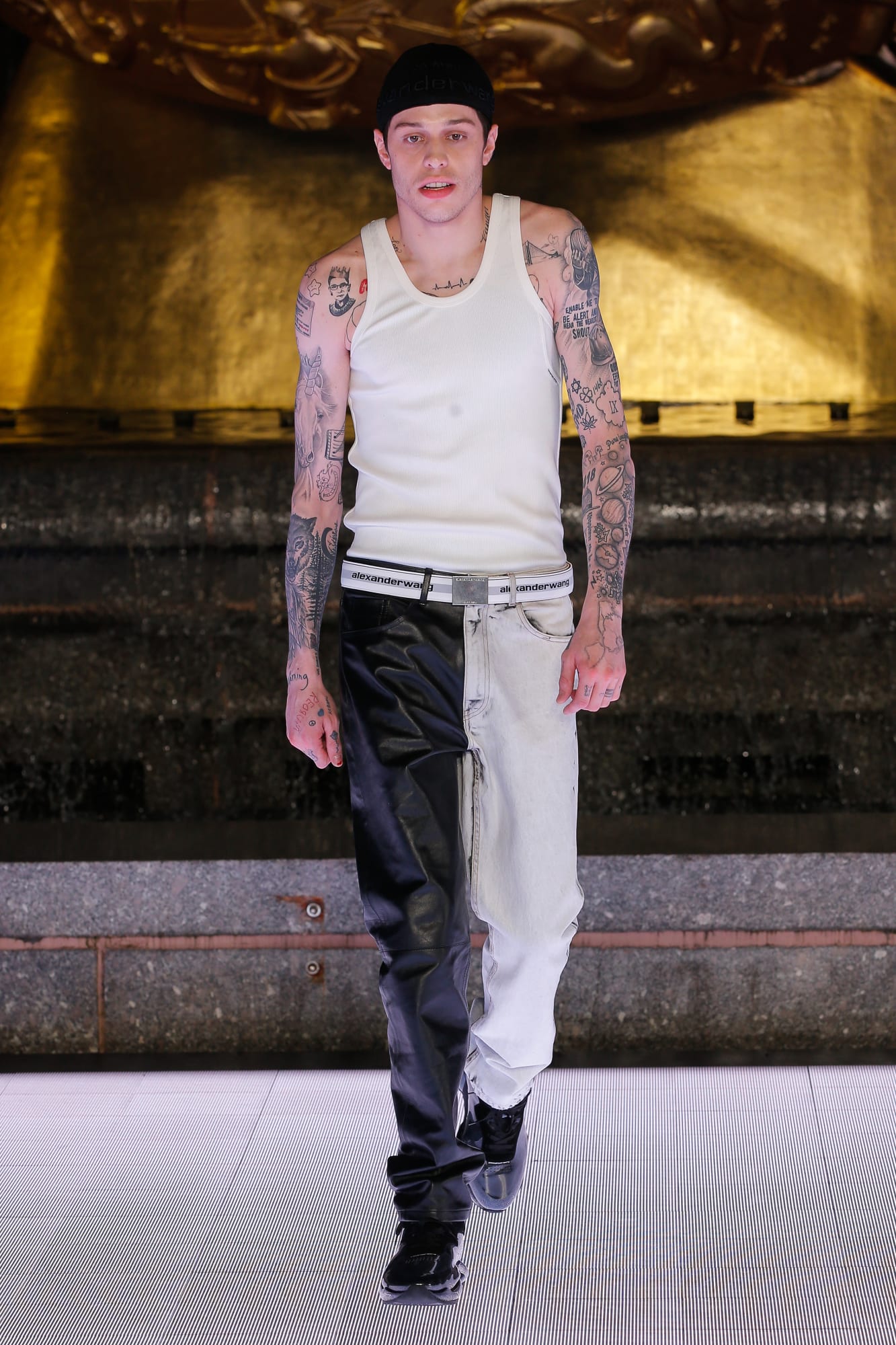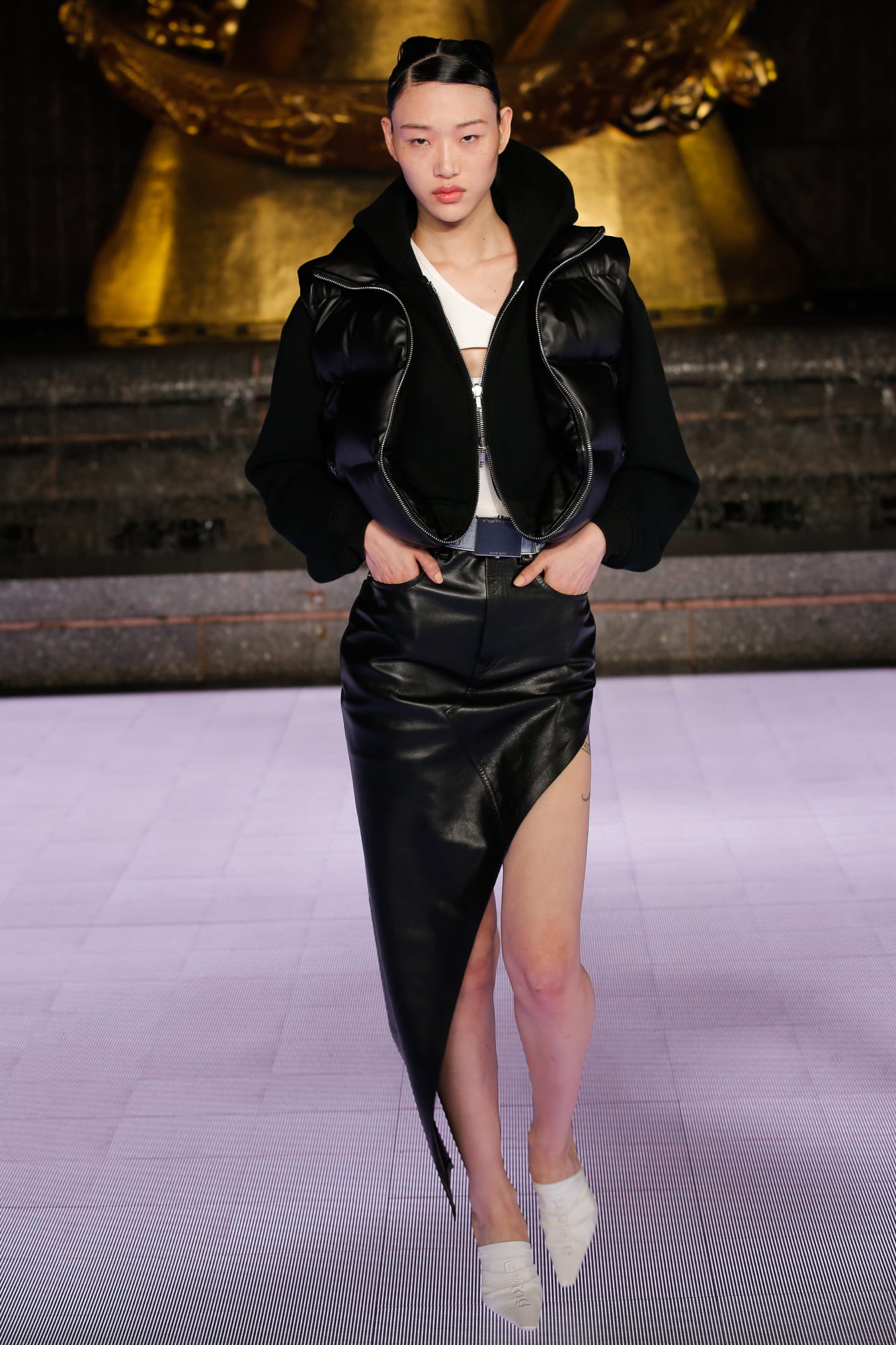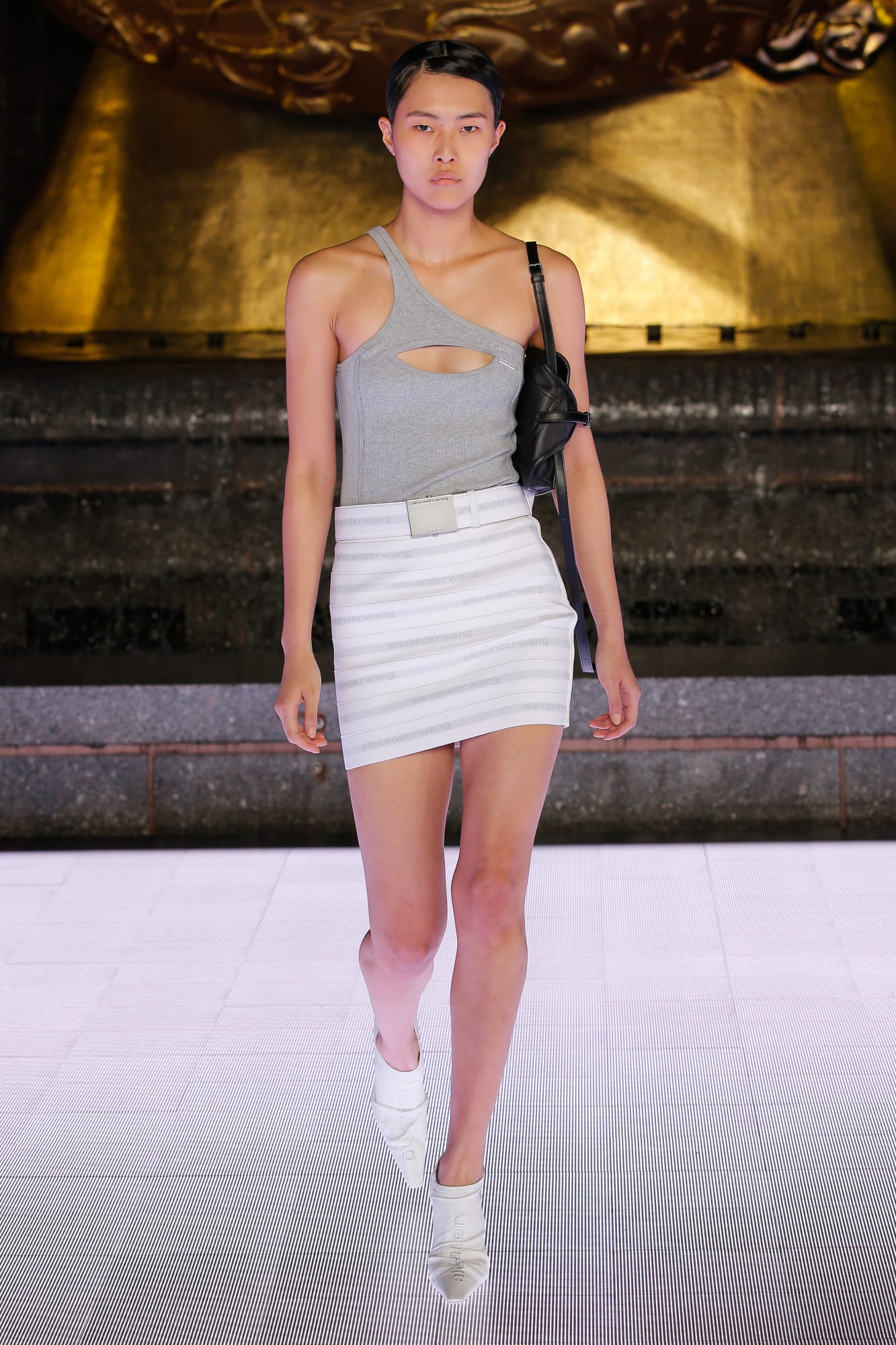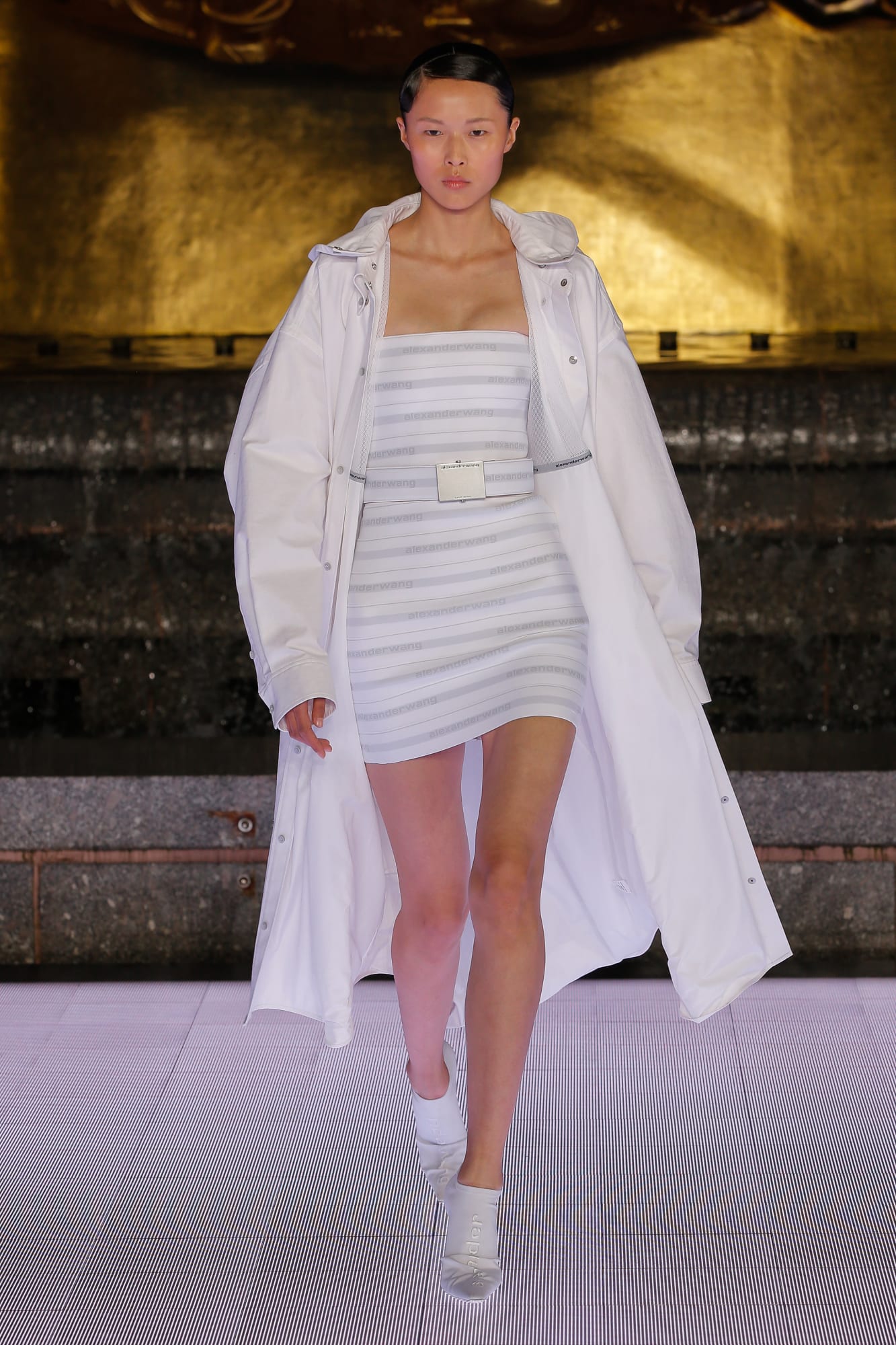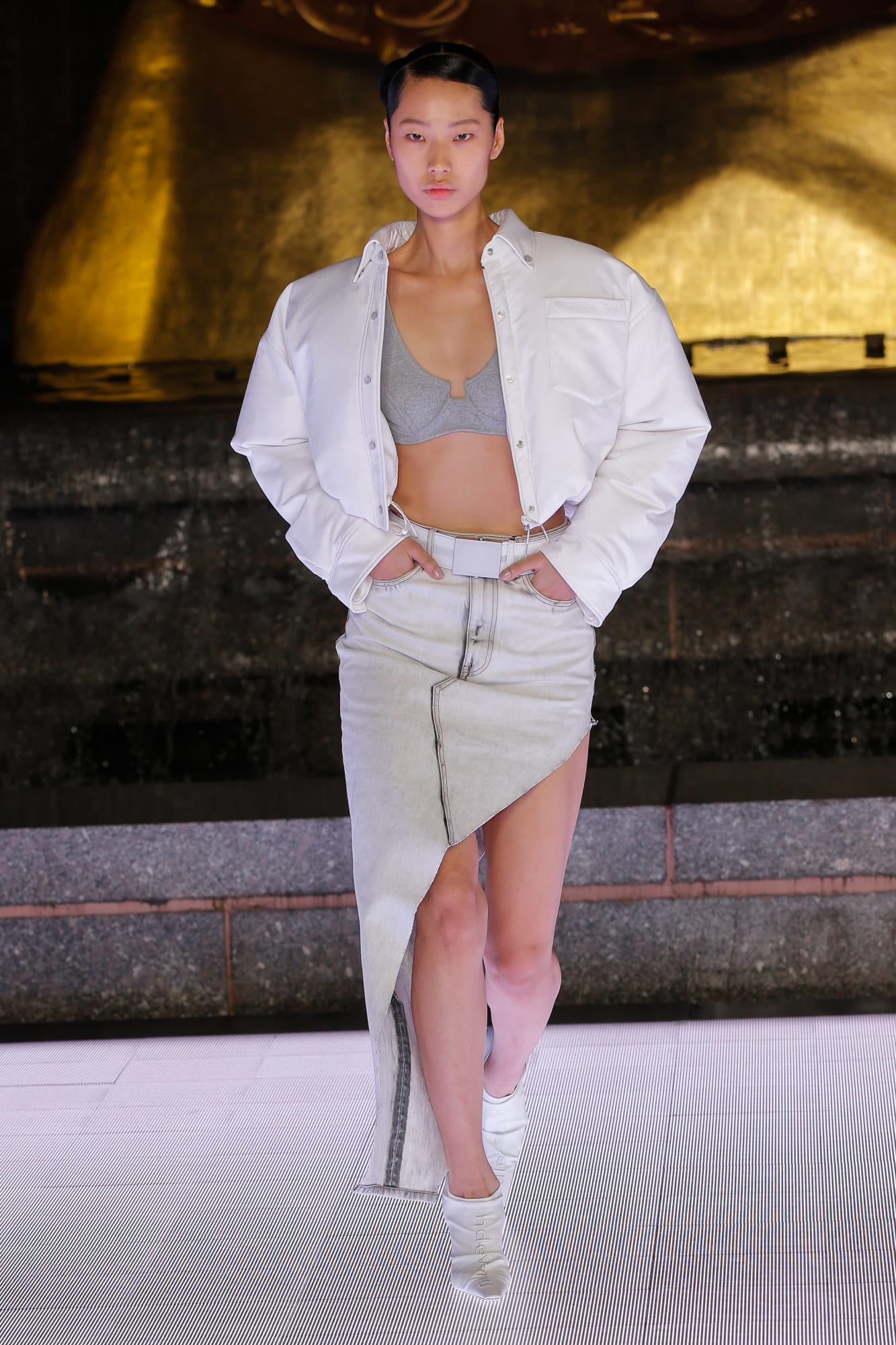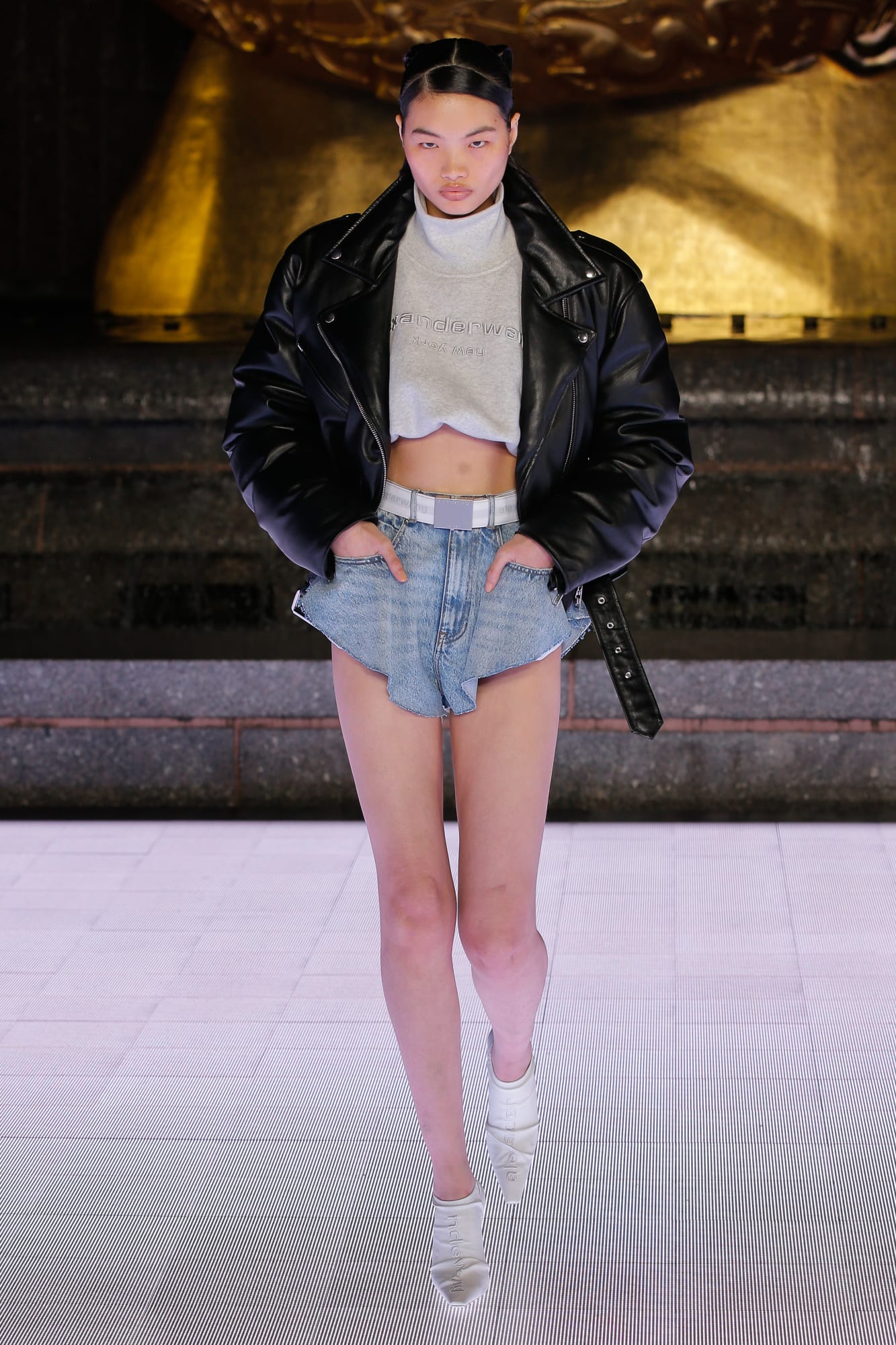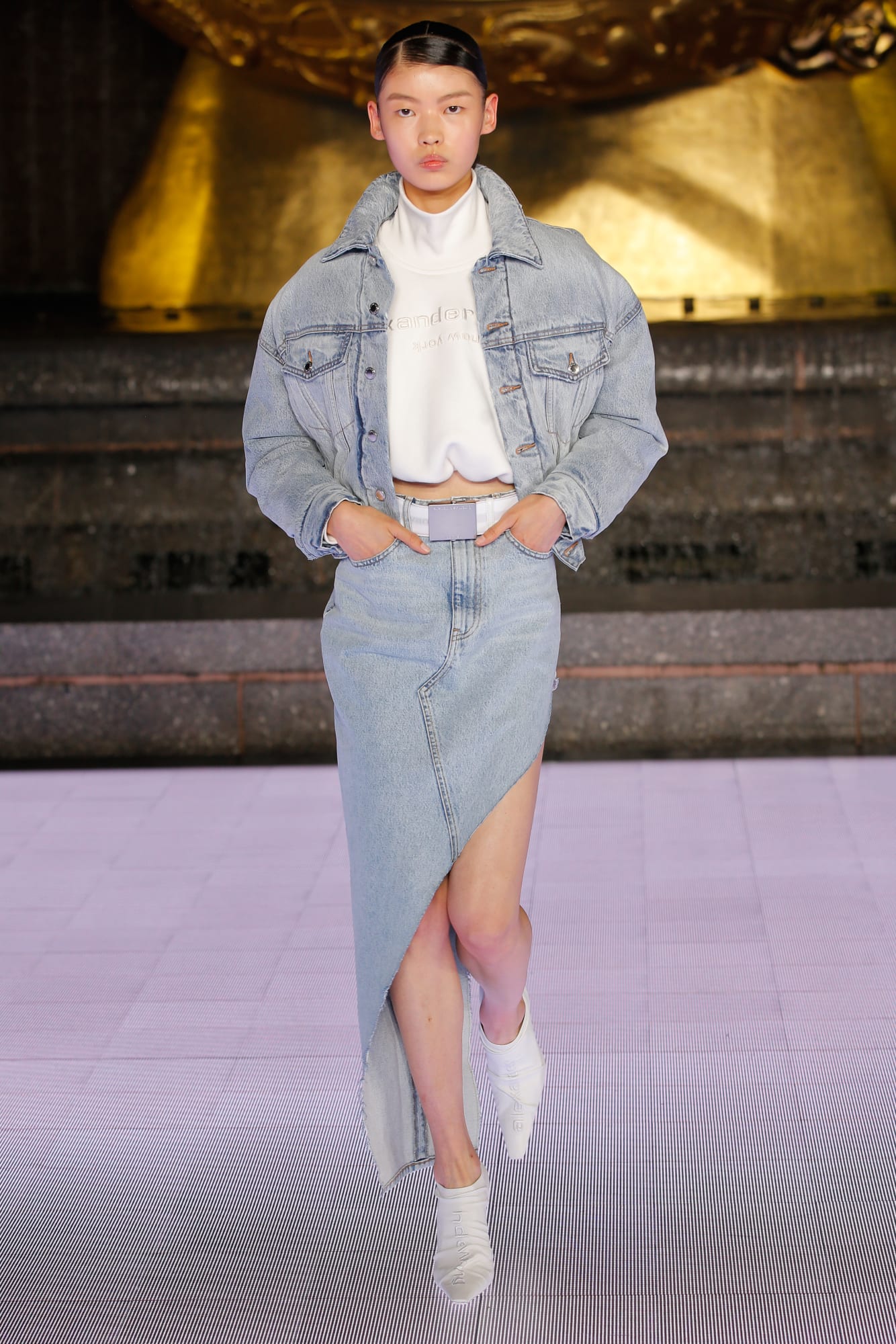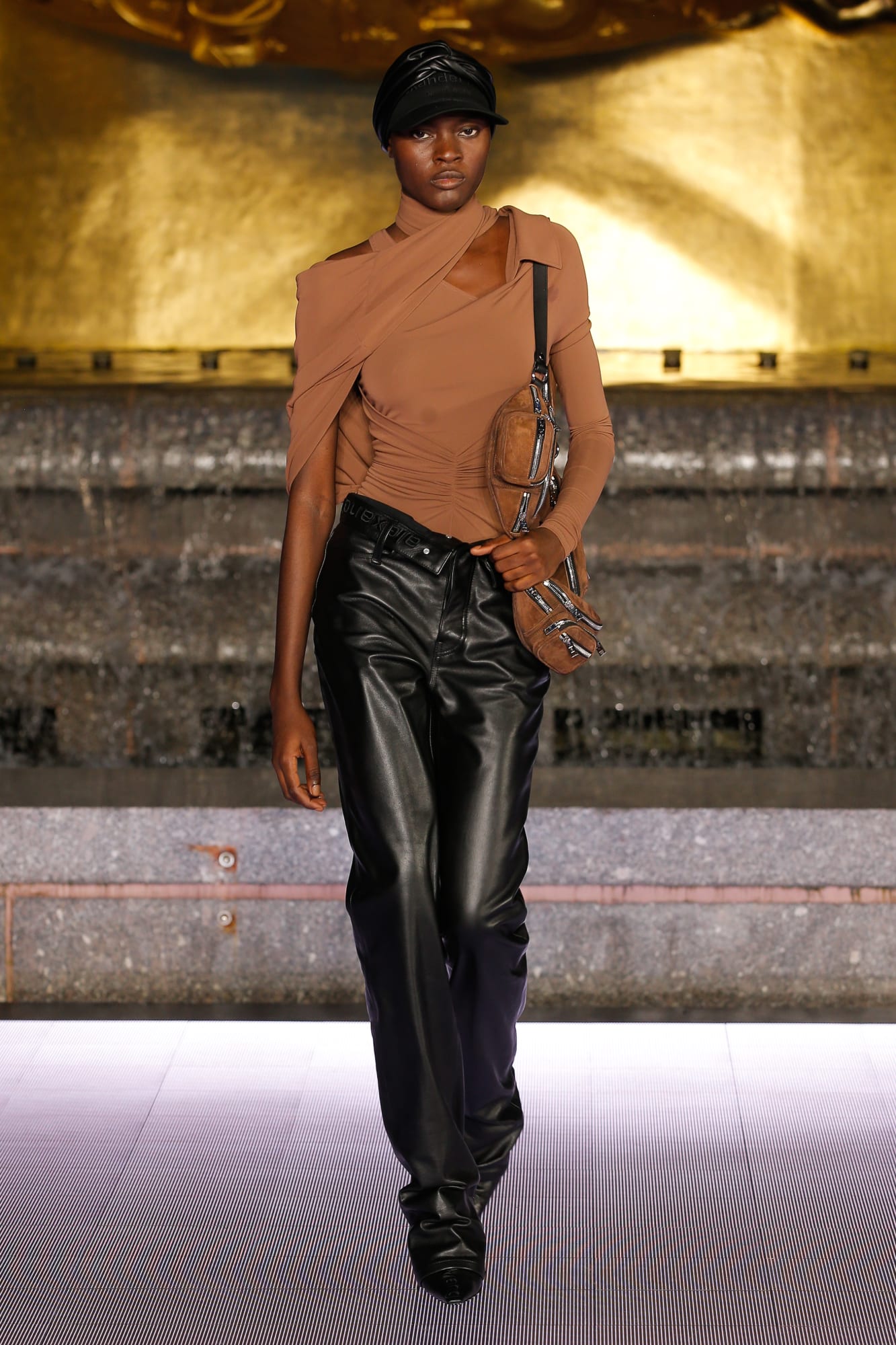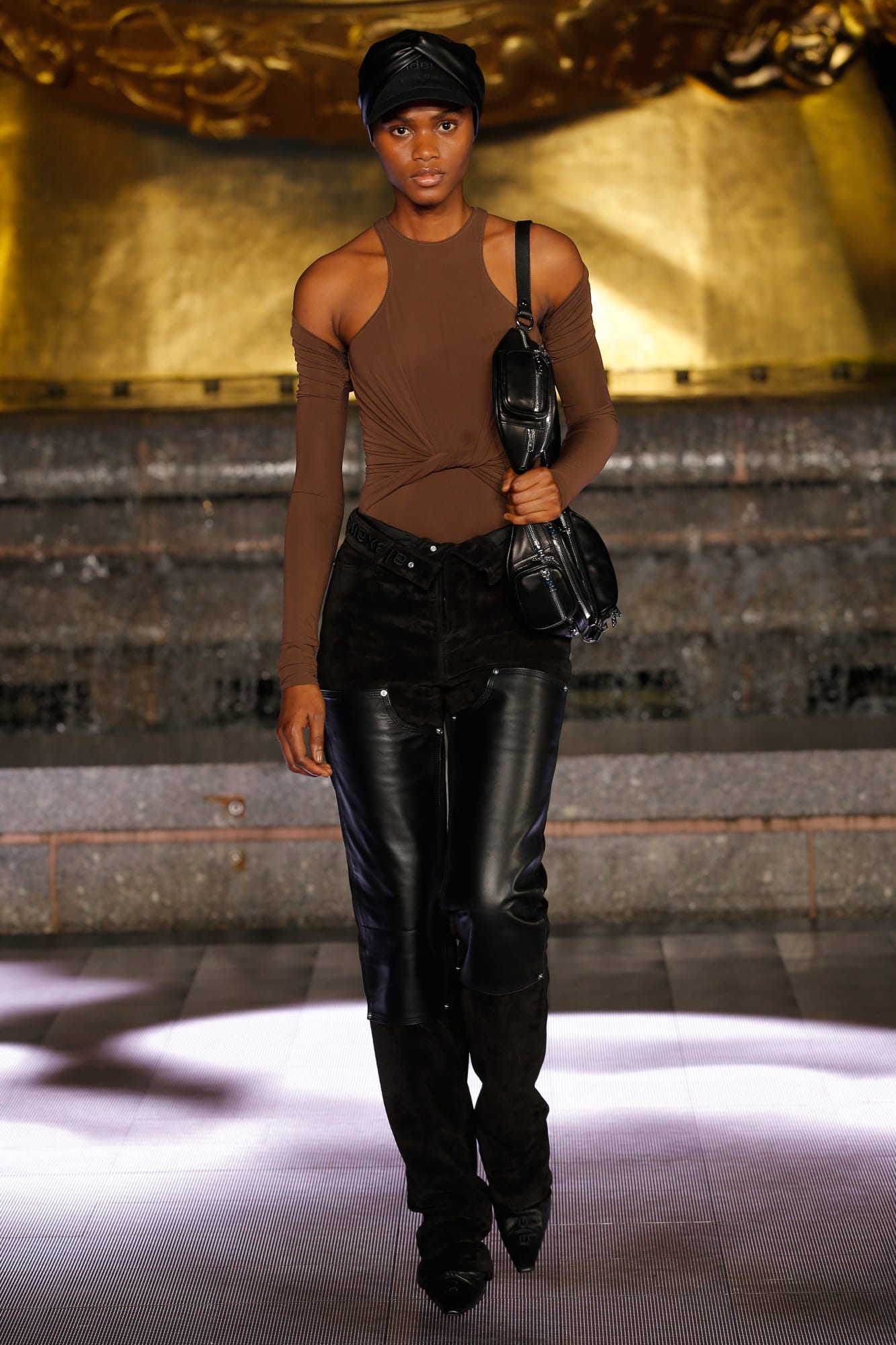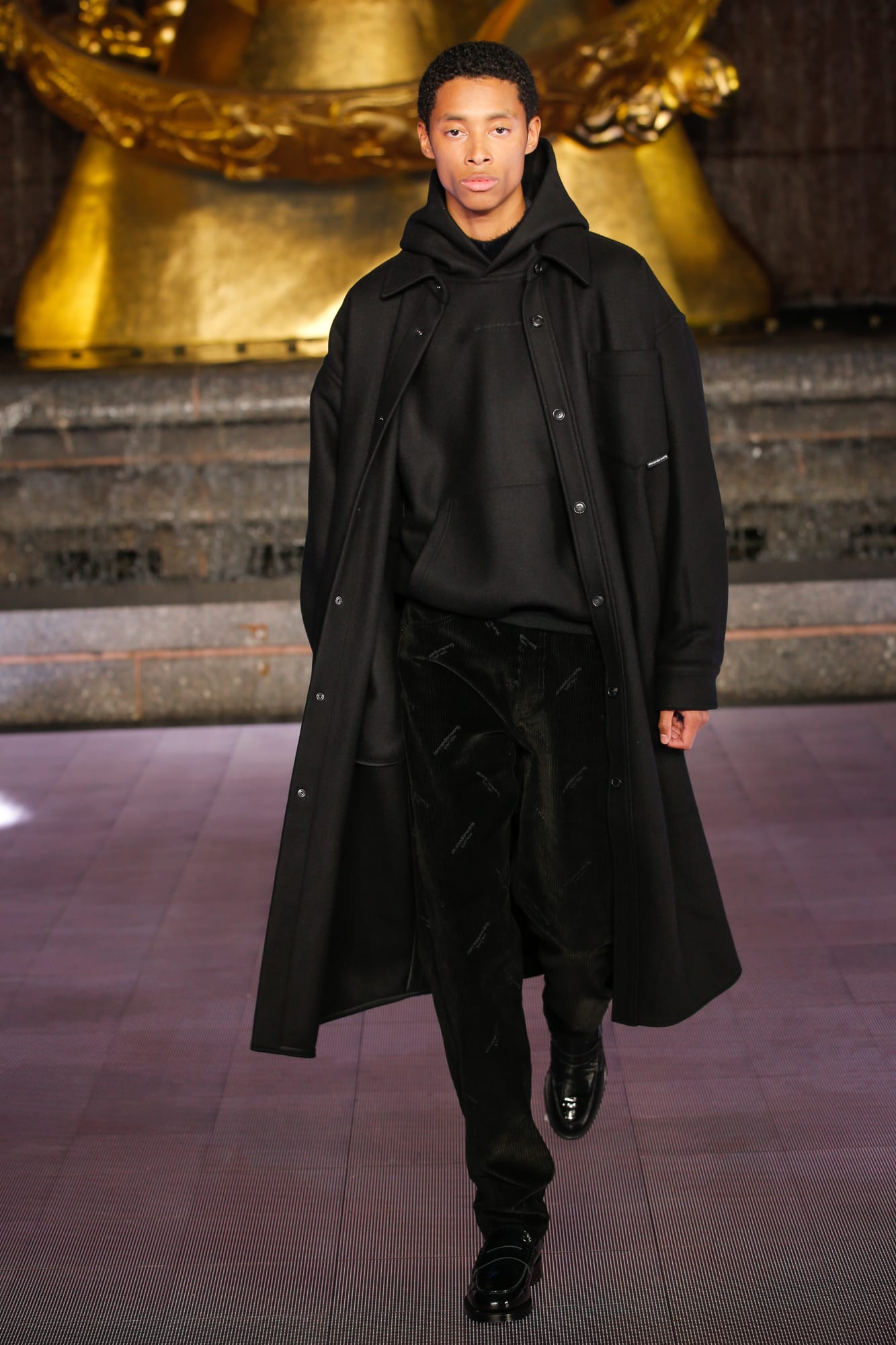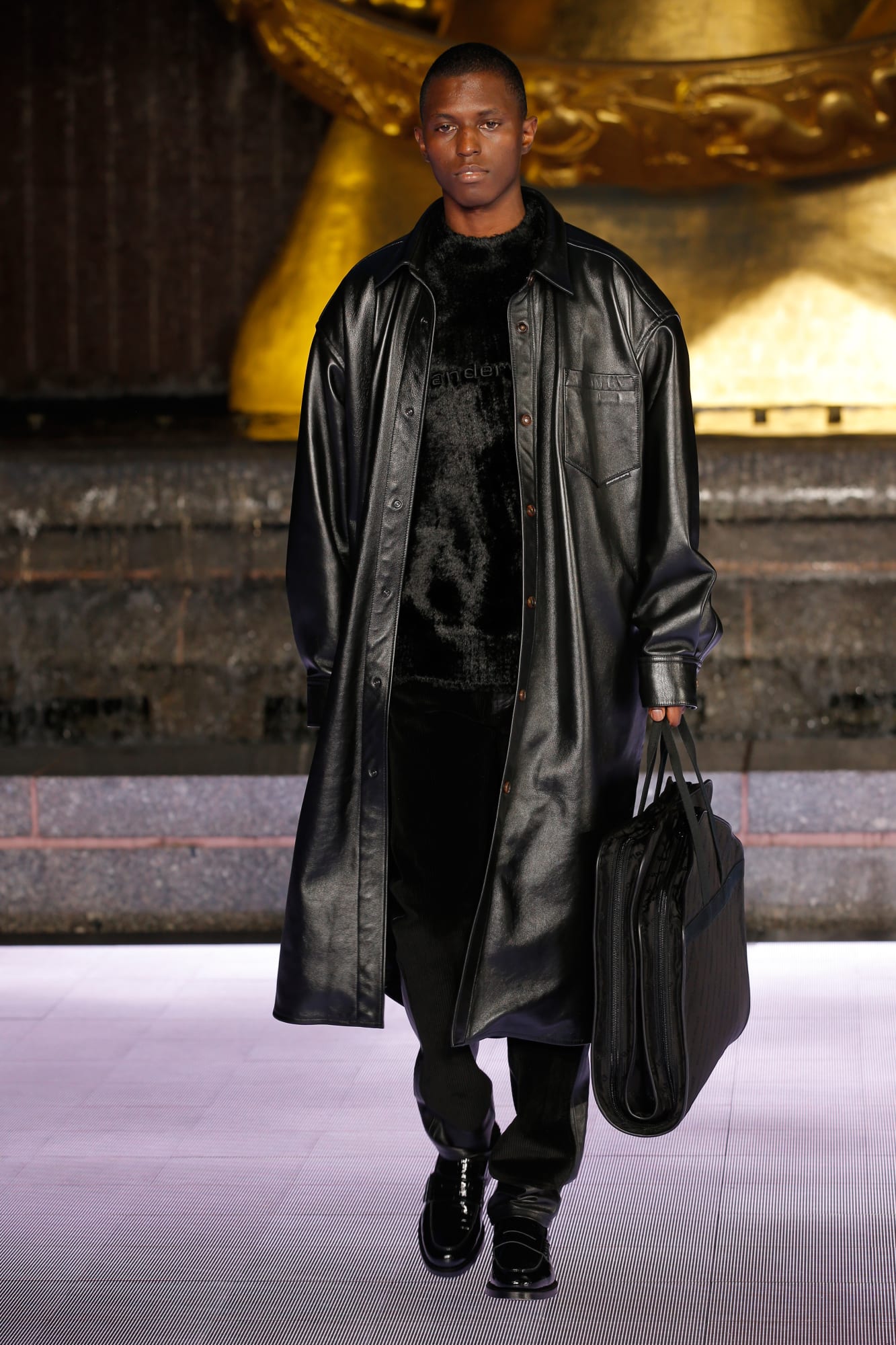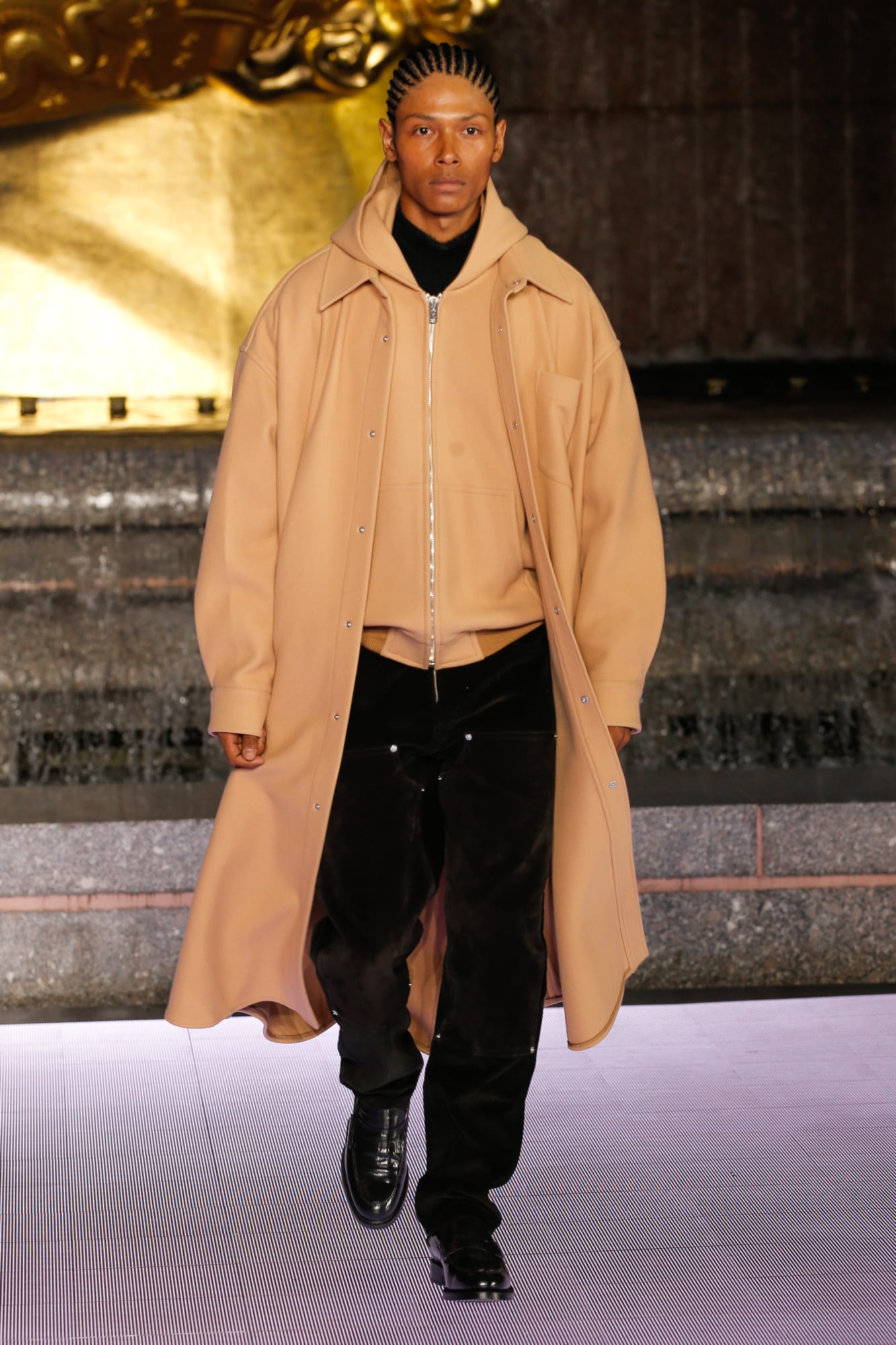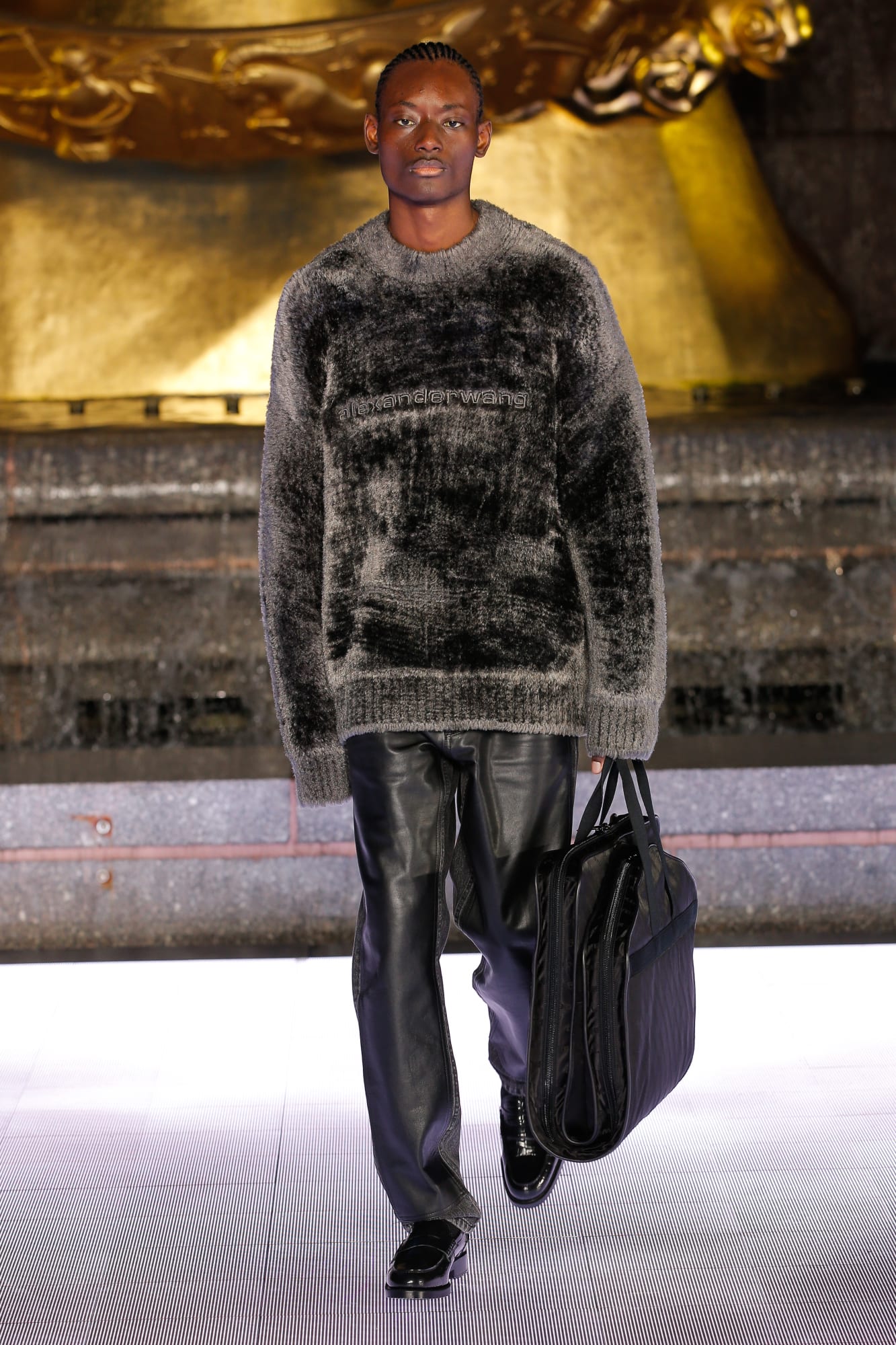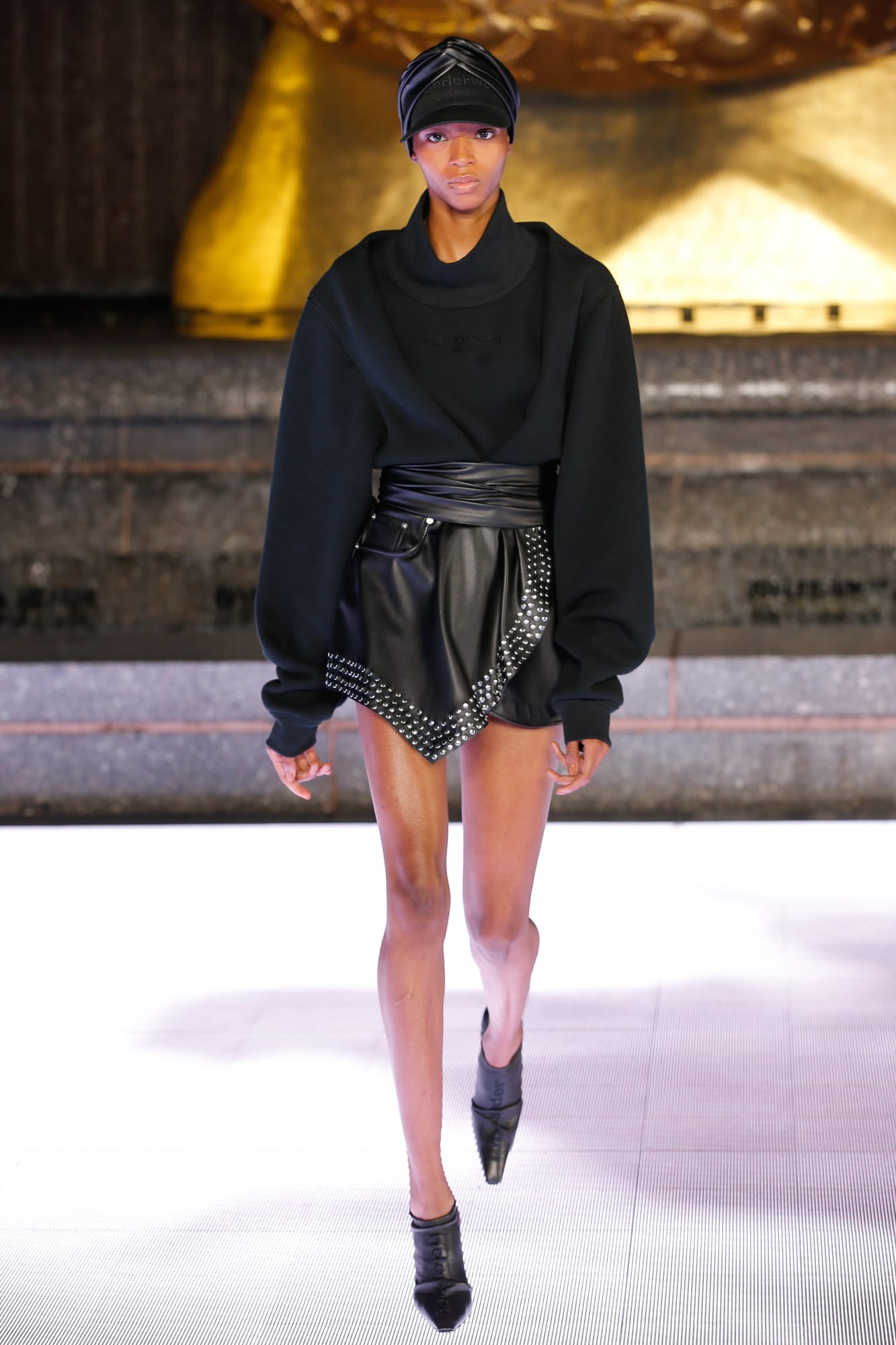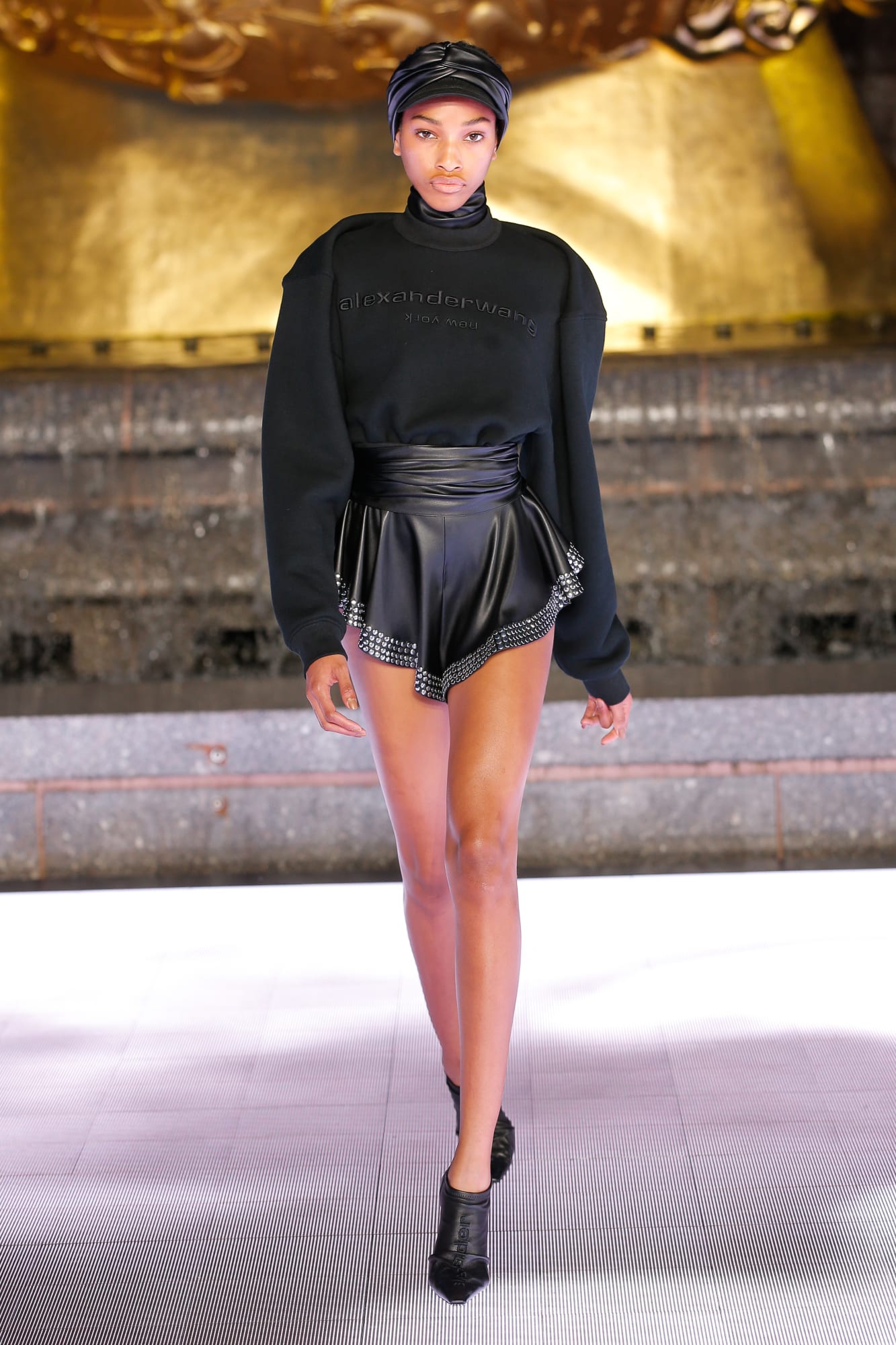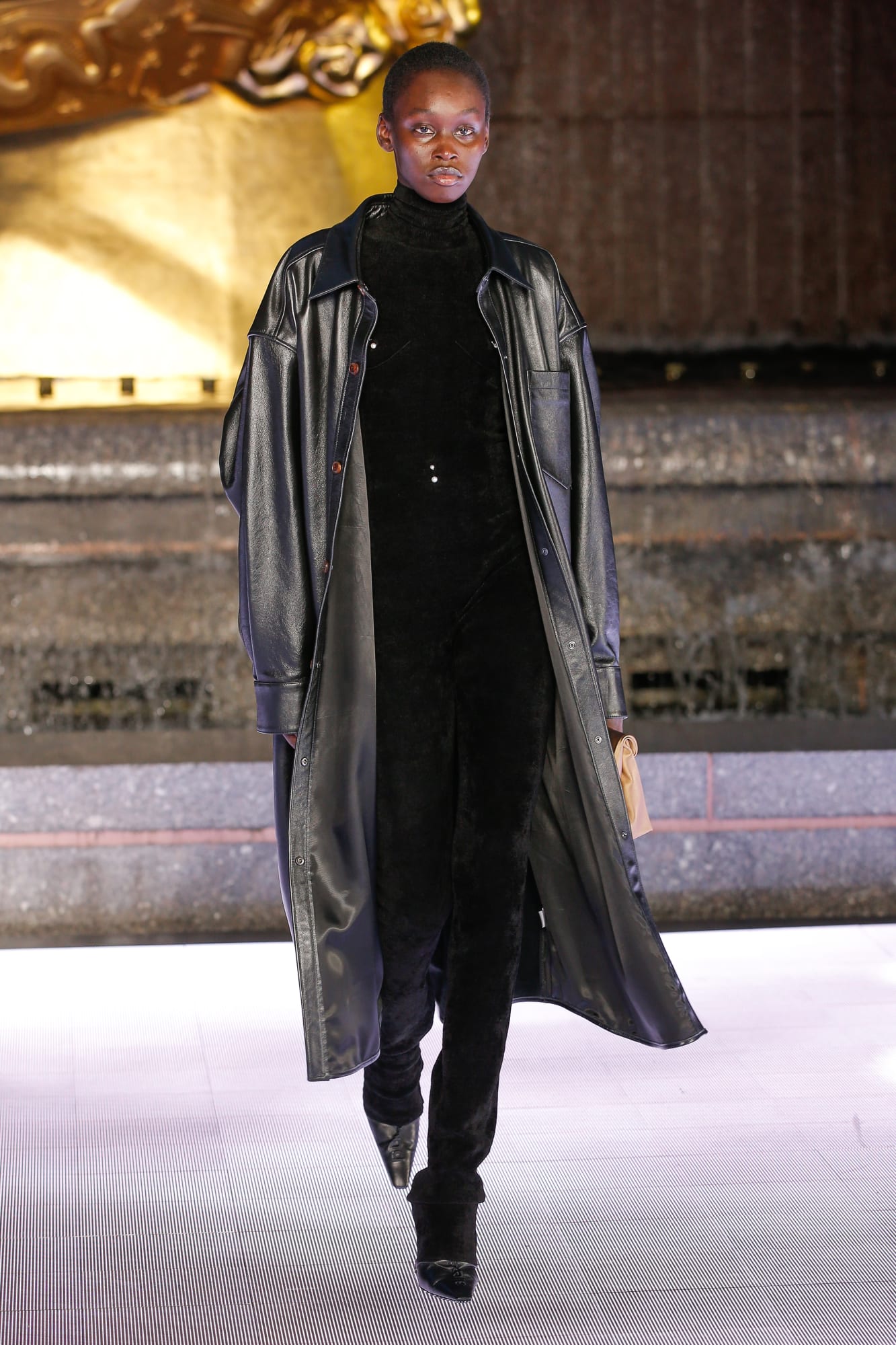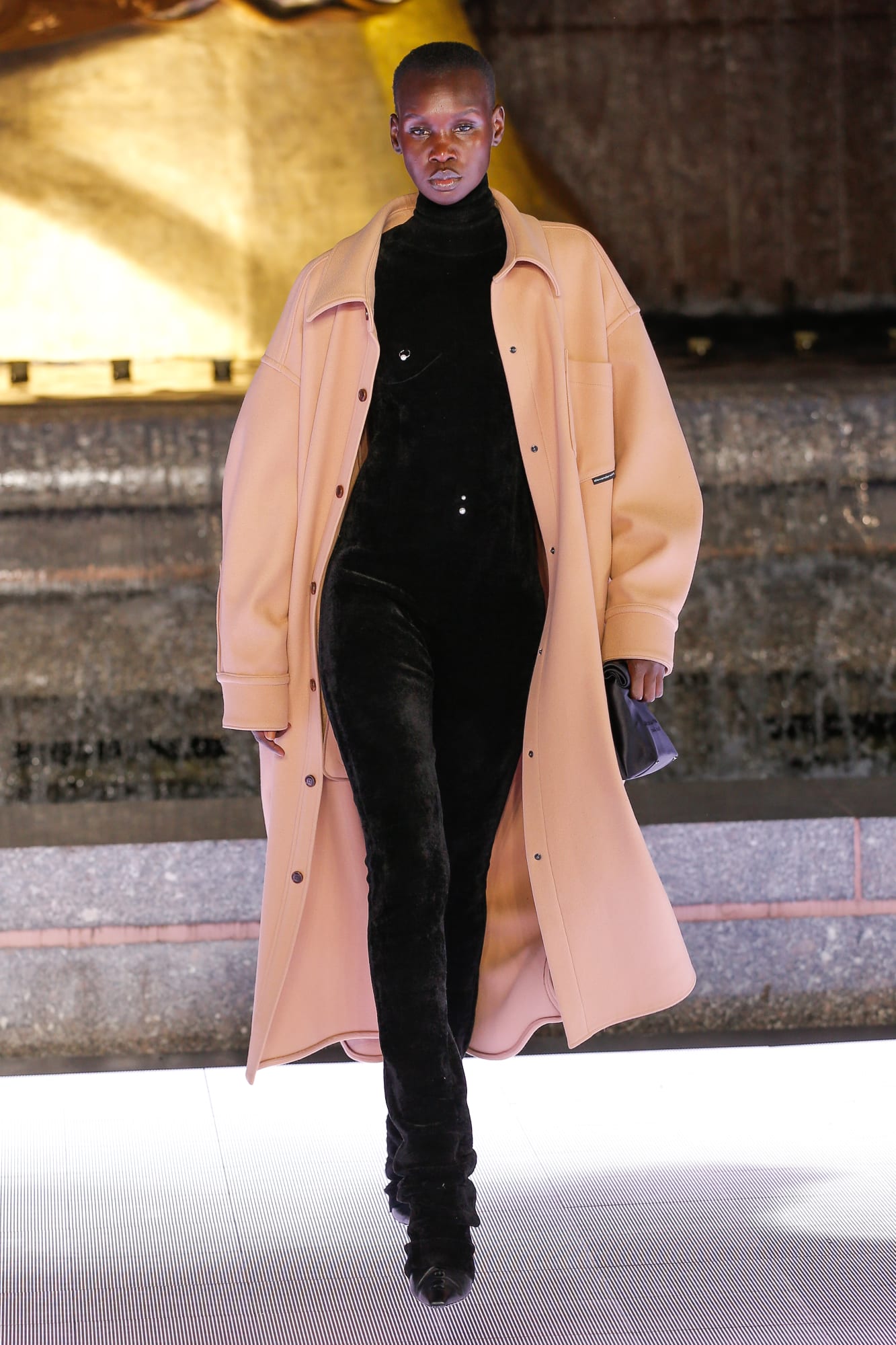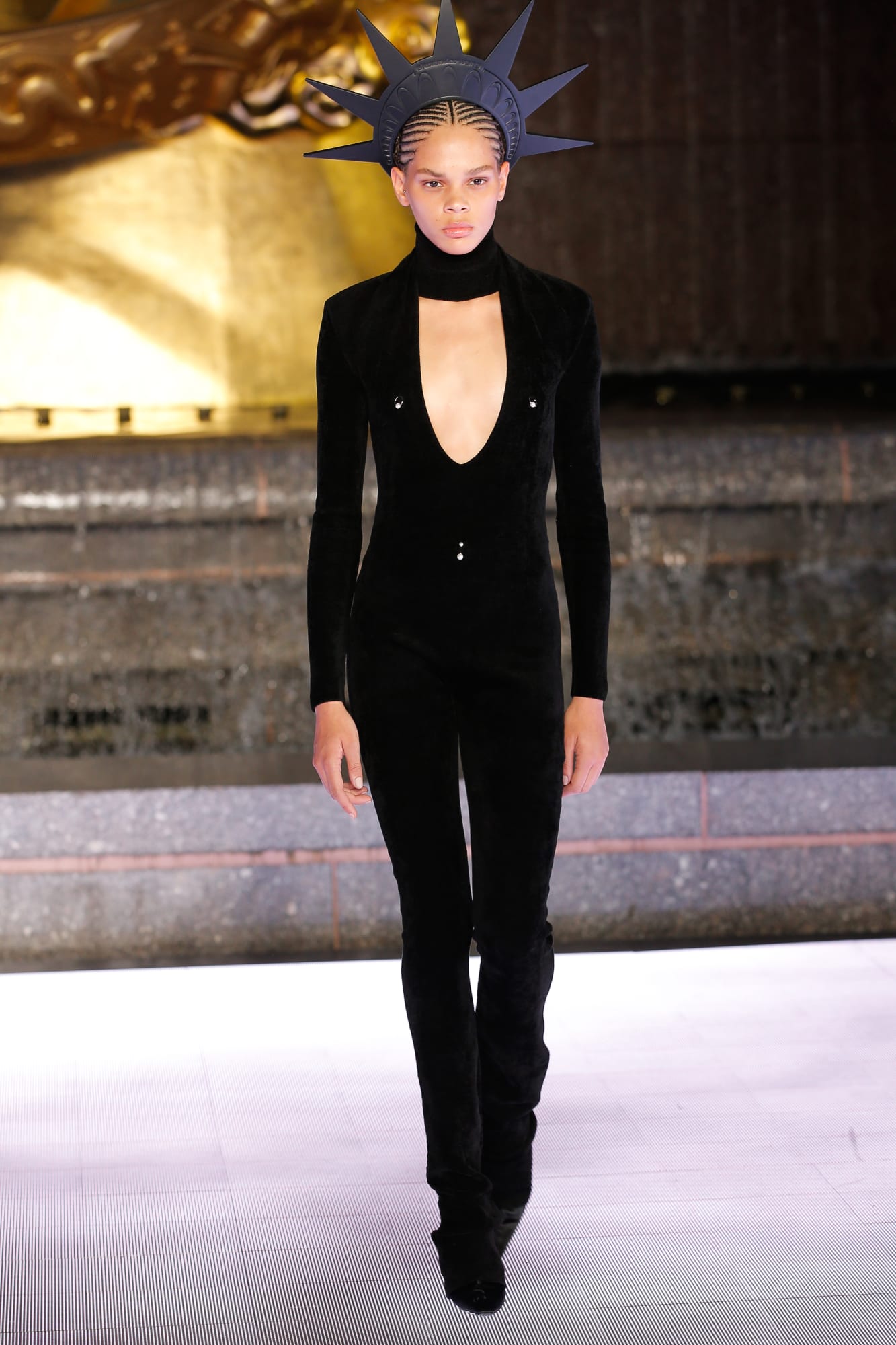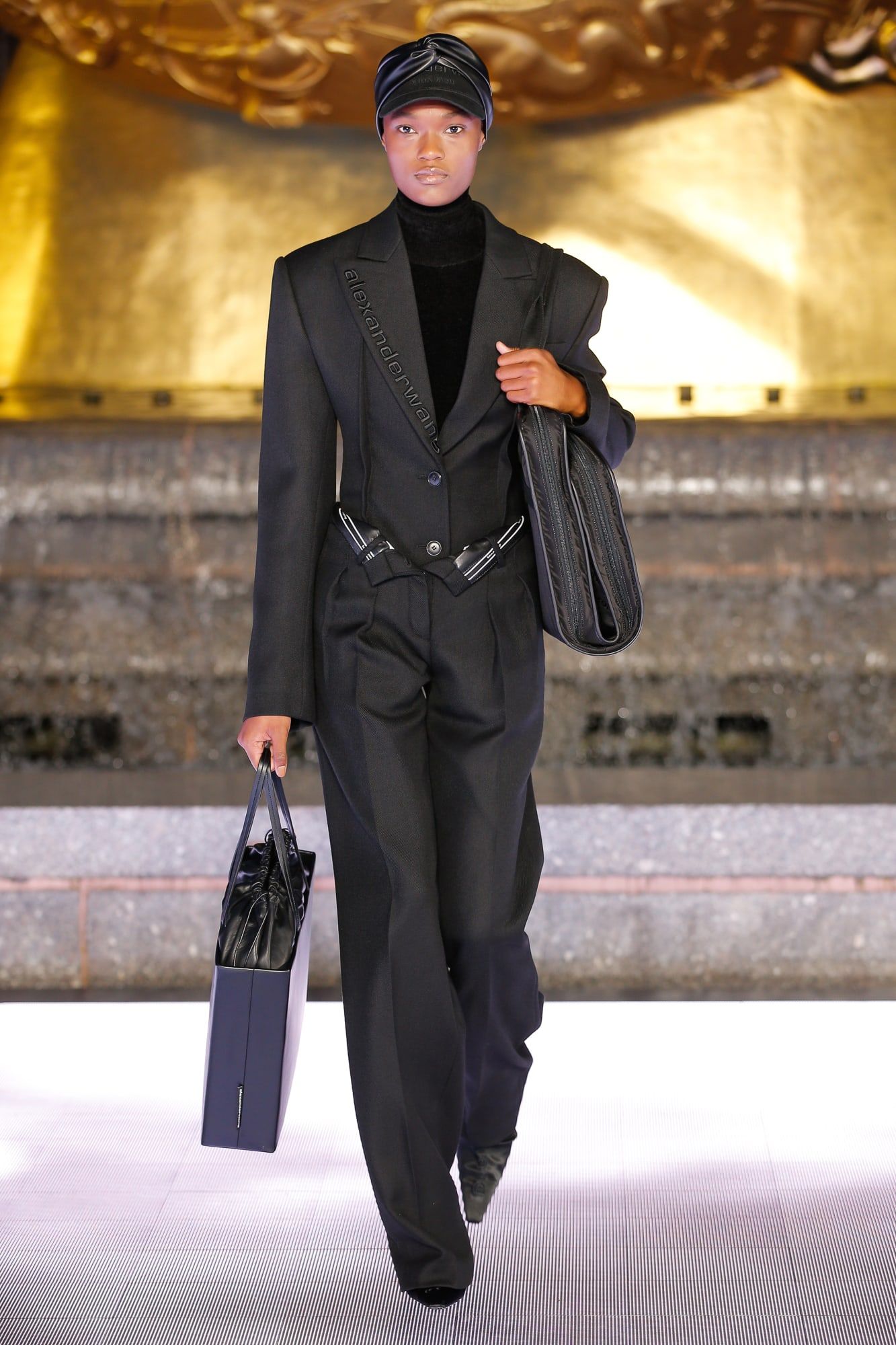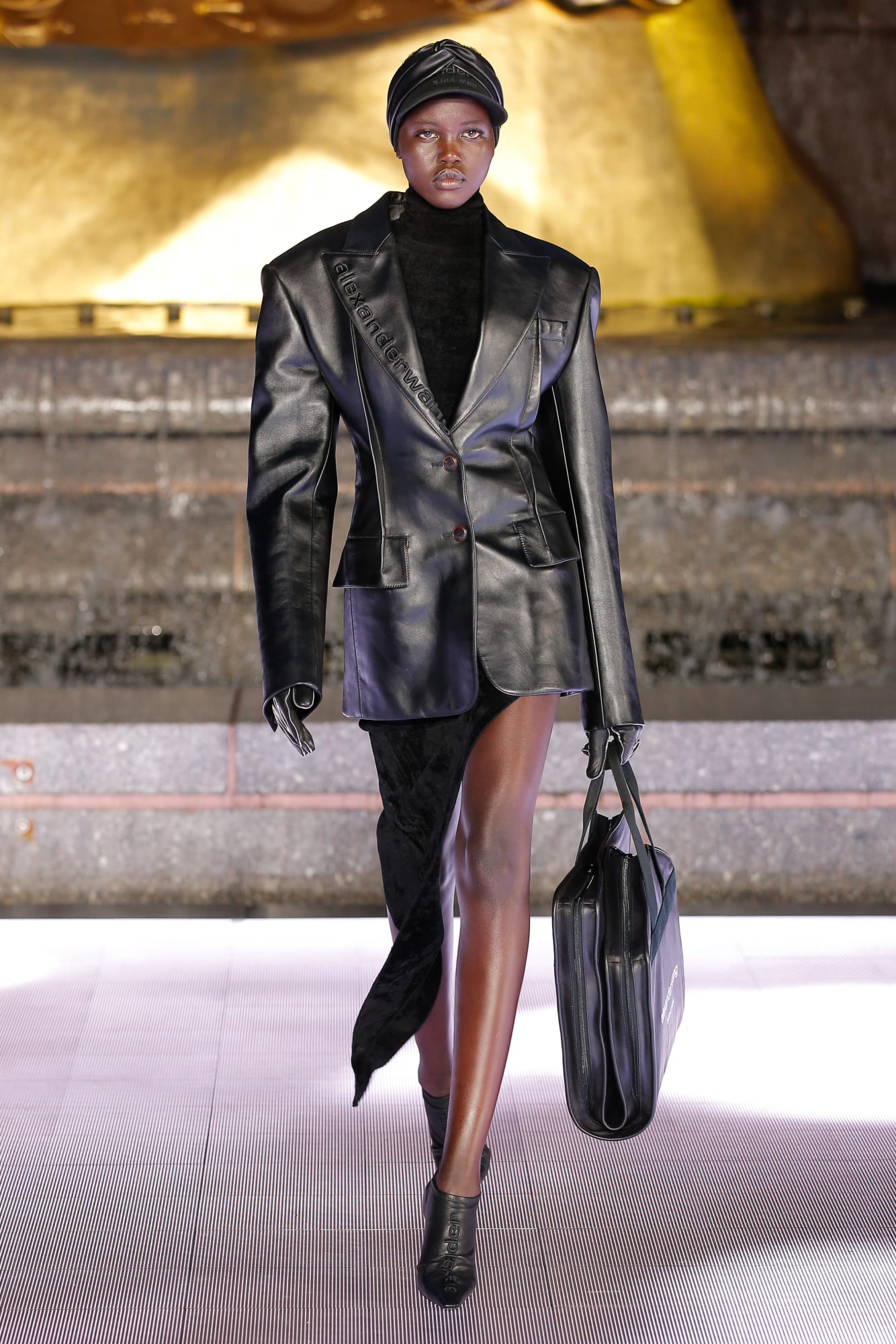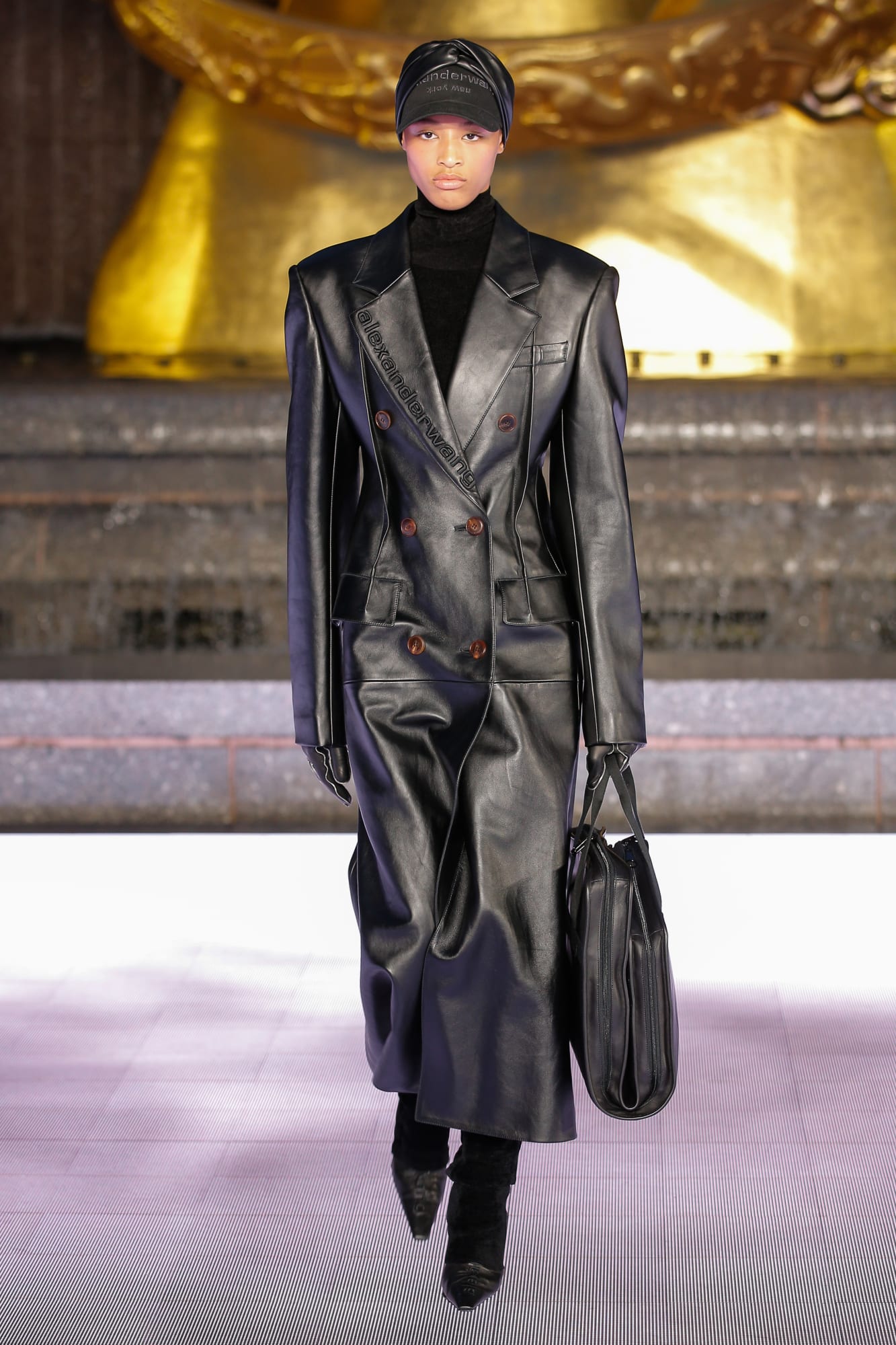 A collection that brings us back to the most OG Wang and consolidates the designer as one of the most important exponents of current American fashion.