READ IN: Español
Back in January it was revealed that Alexander Wang would be straying away from the CFDA fashion calendar. Now presenting on a June/December schedule, Wang teases what's to come, "Today marks a new beginning, a new identity, and a new day for my brand." Read the notes left on invitee chairs pre-show.
Alexander Wang – 'Collection 1' | Photo - © Eddie Lee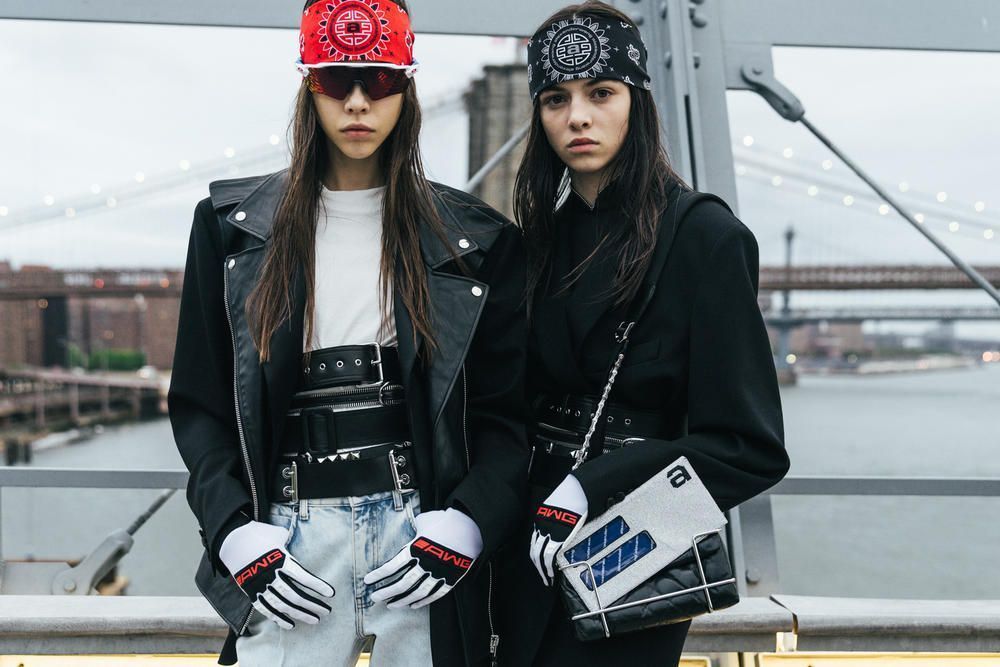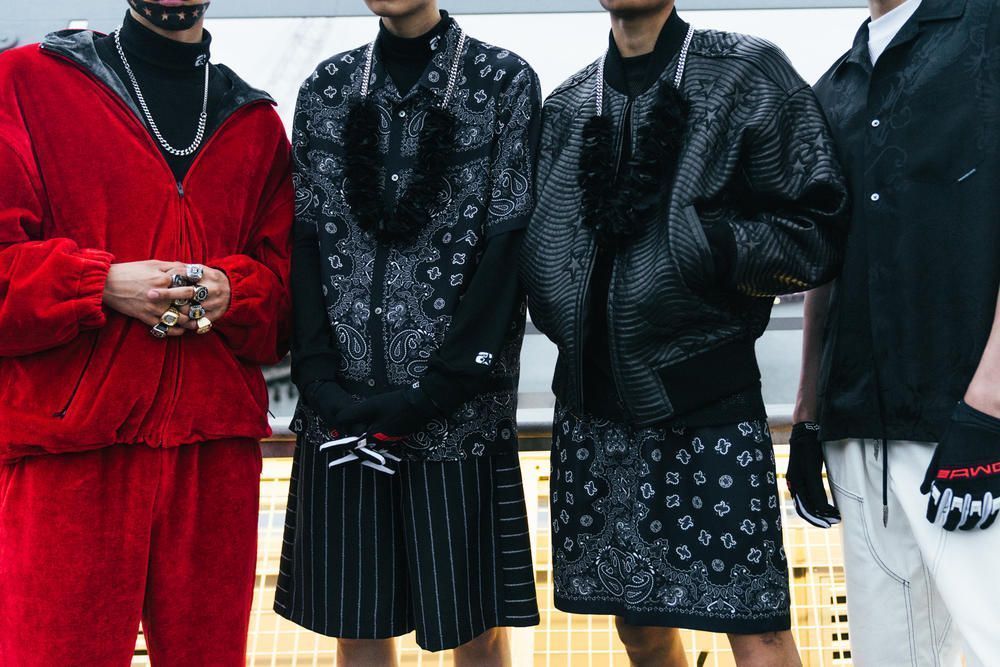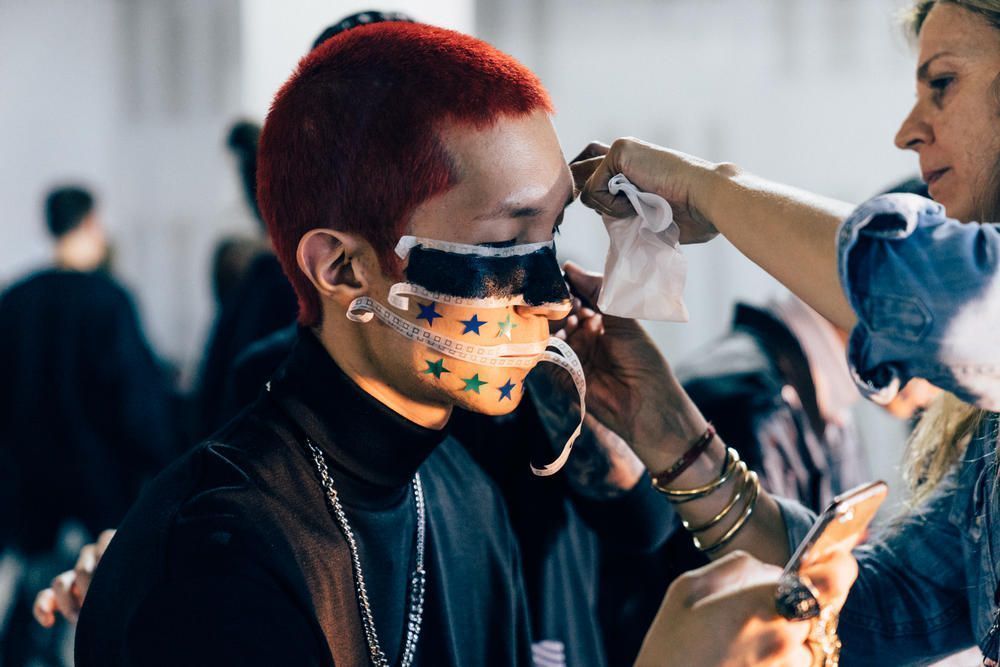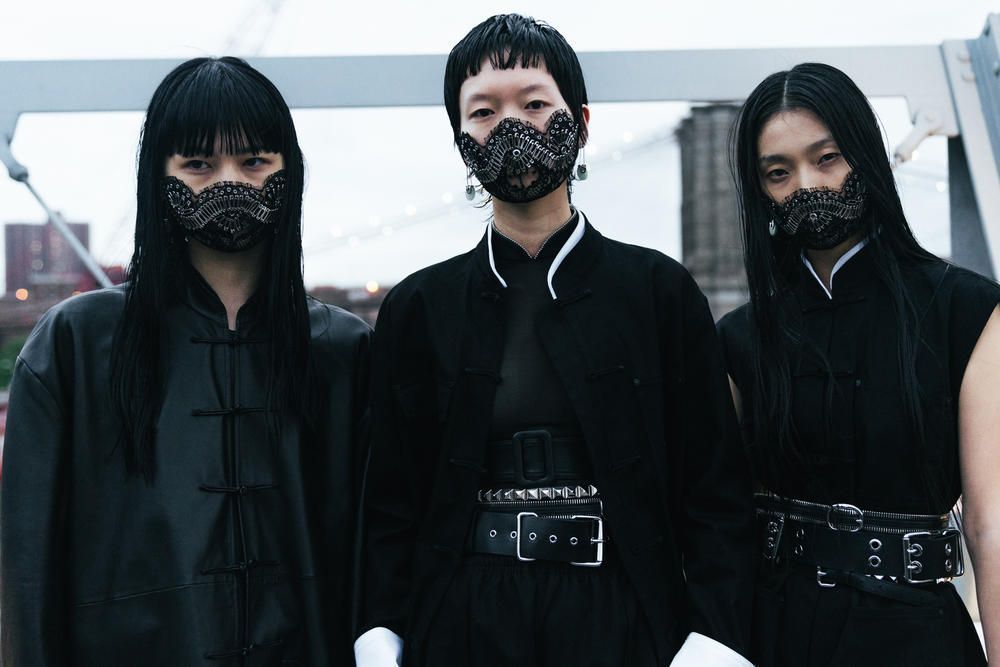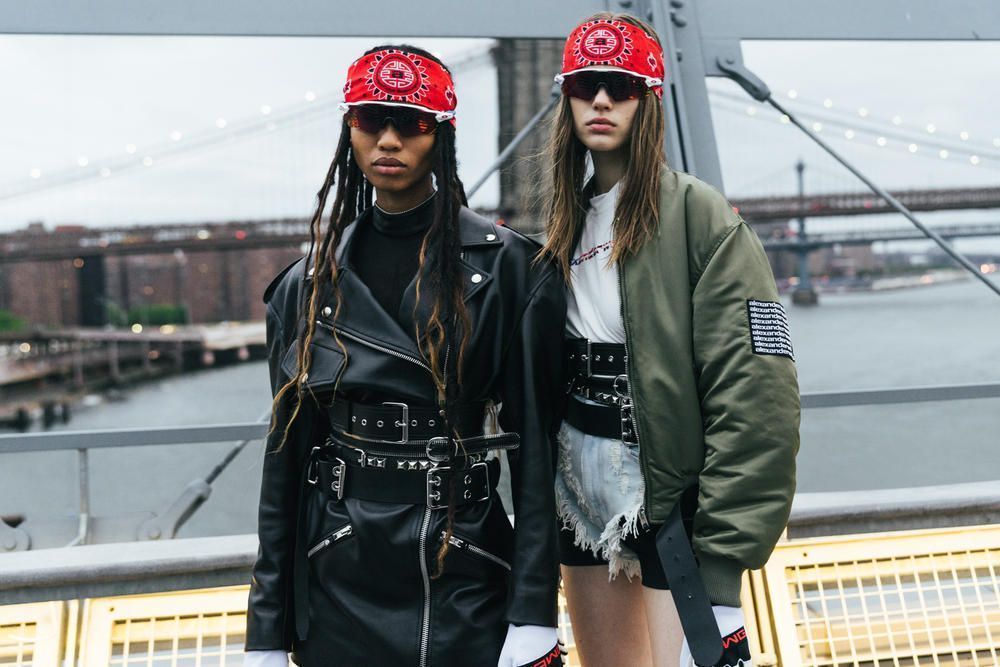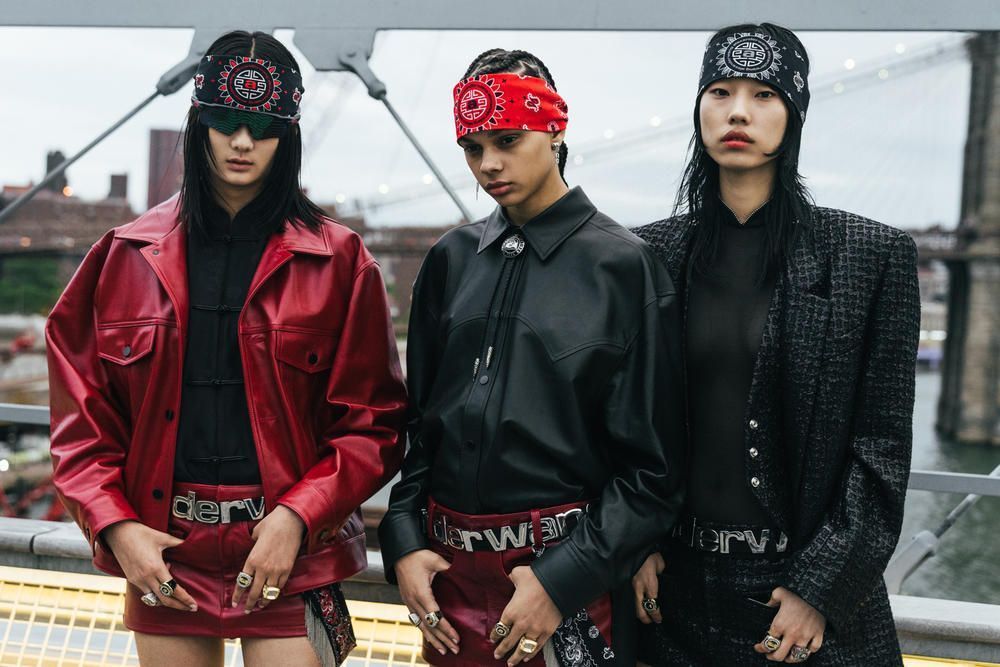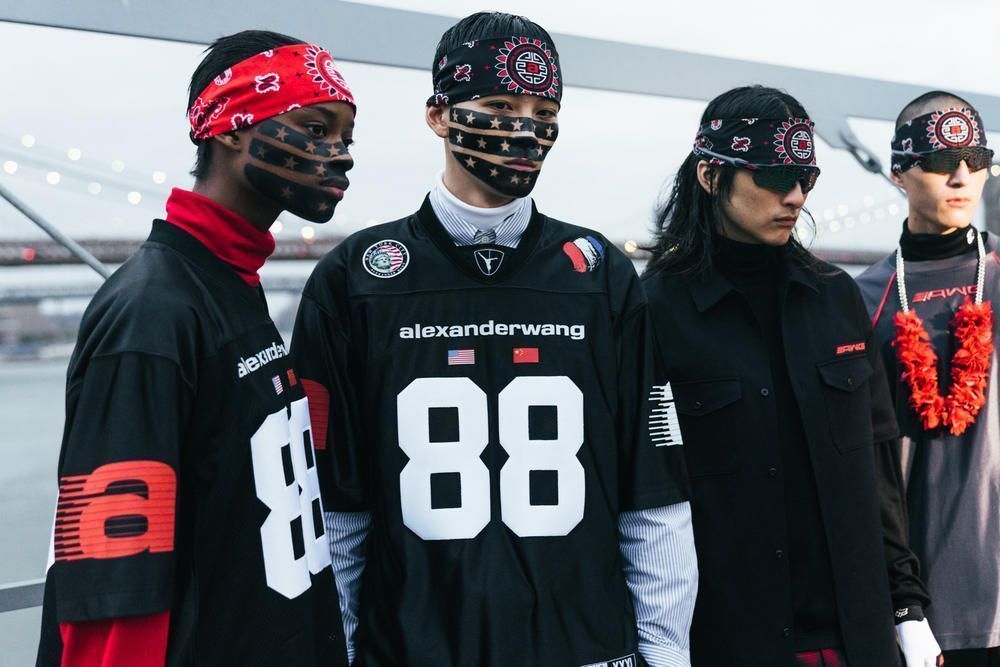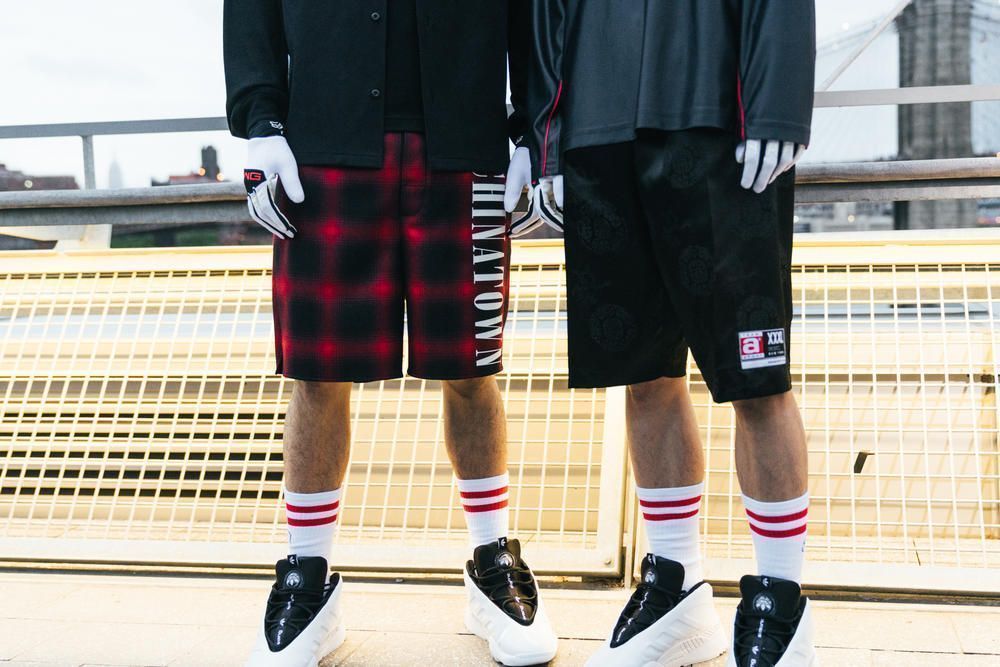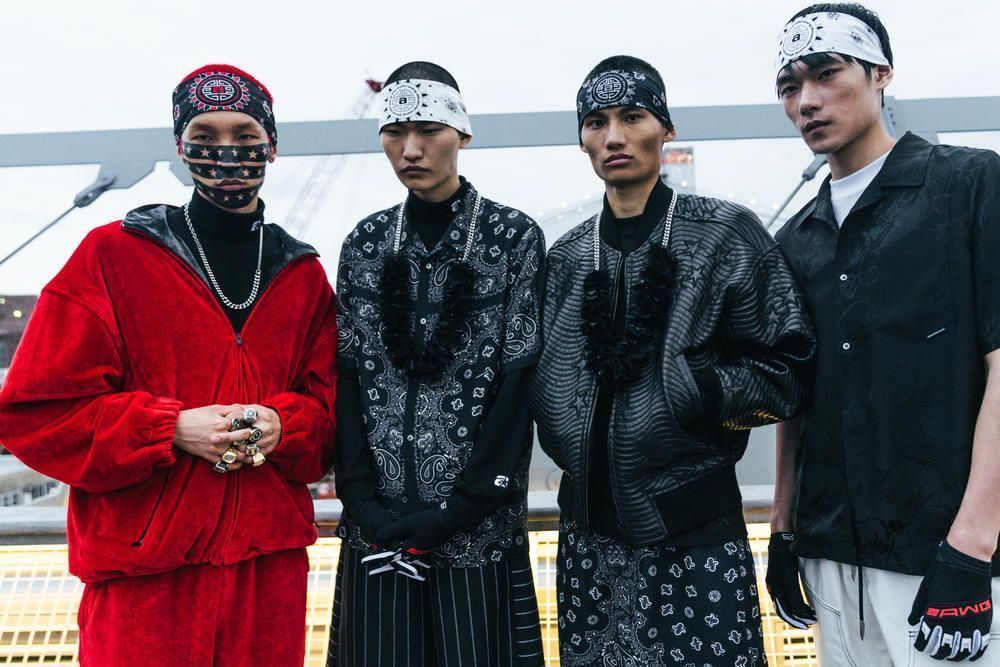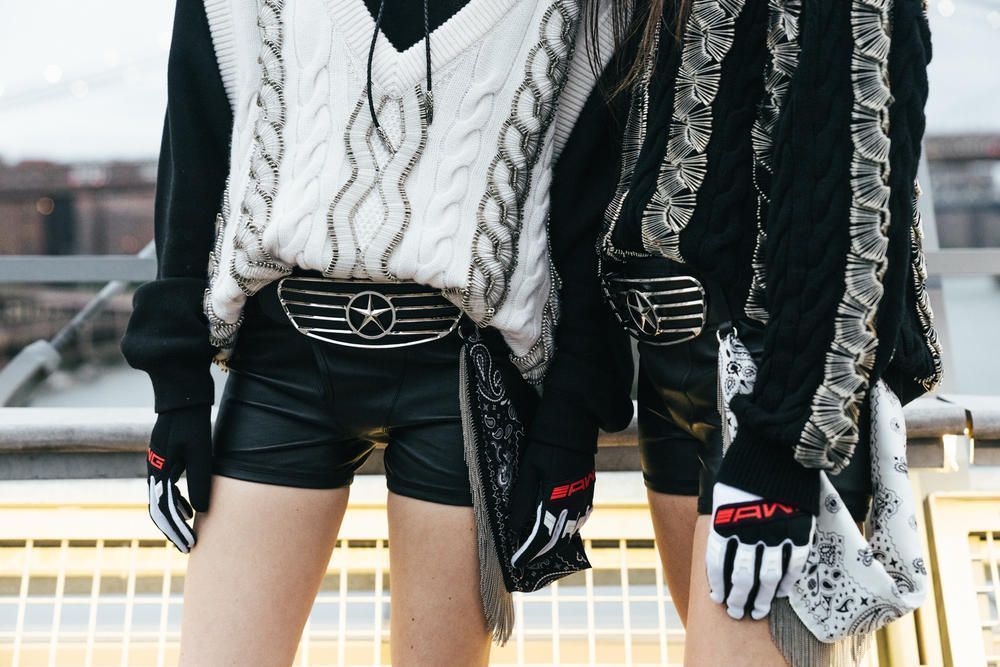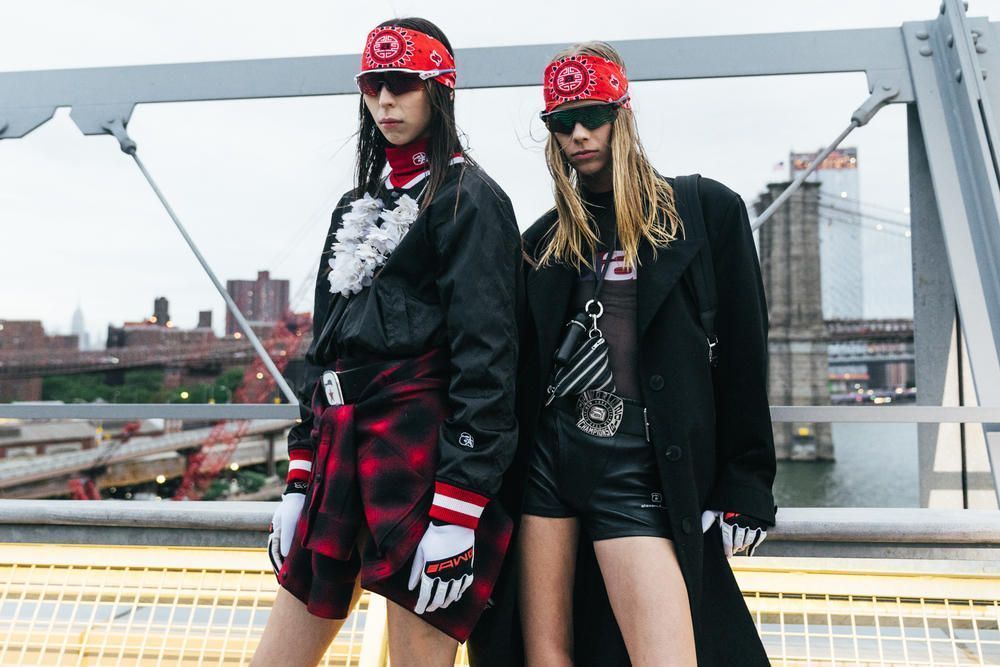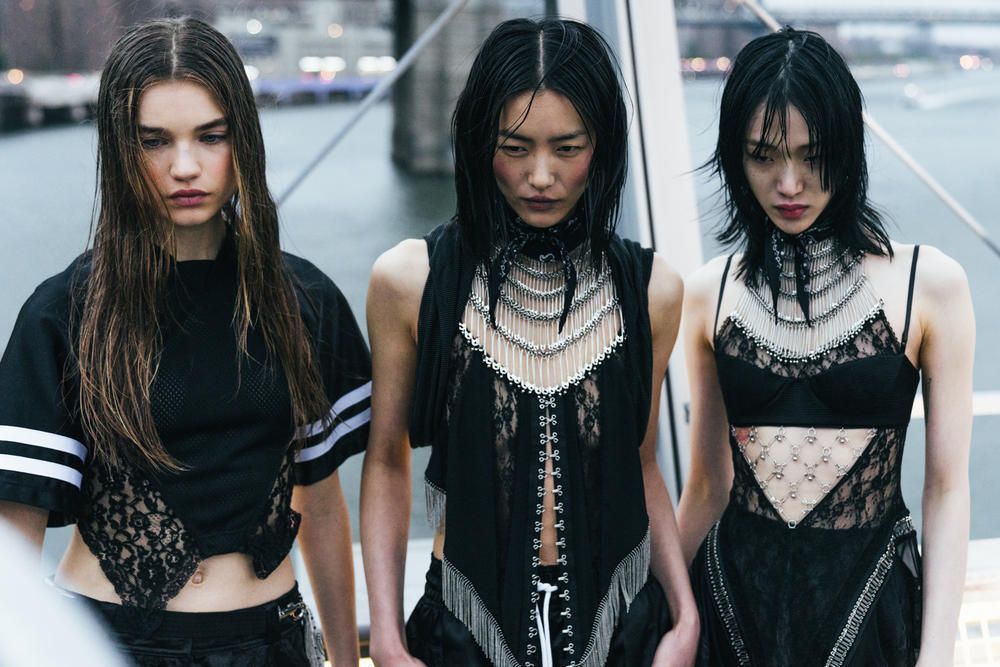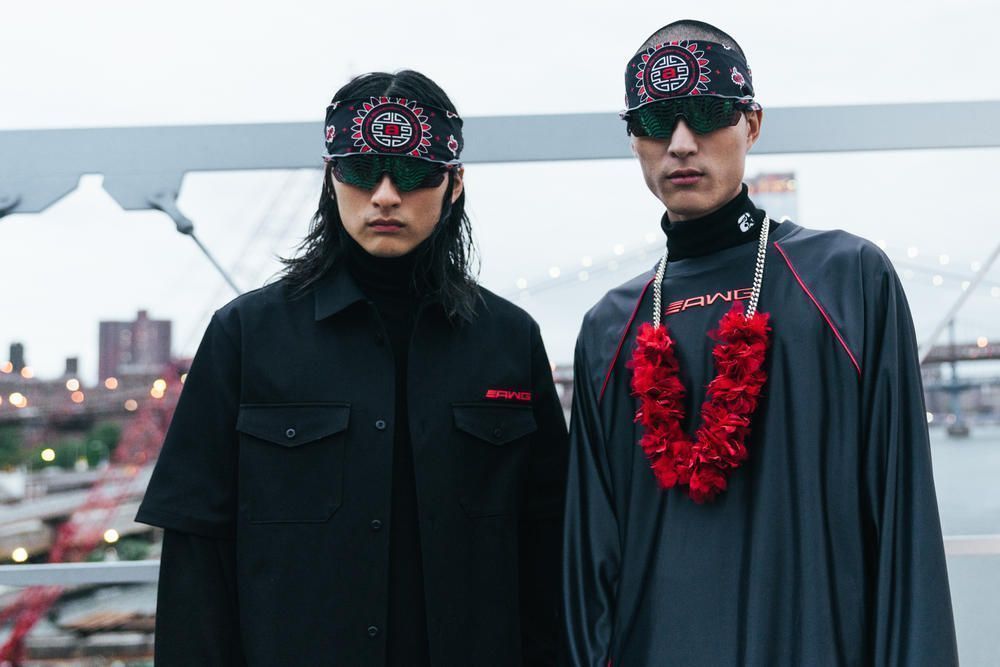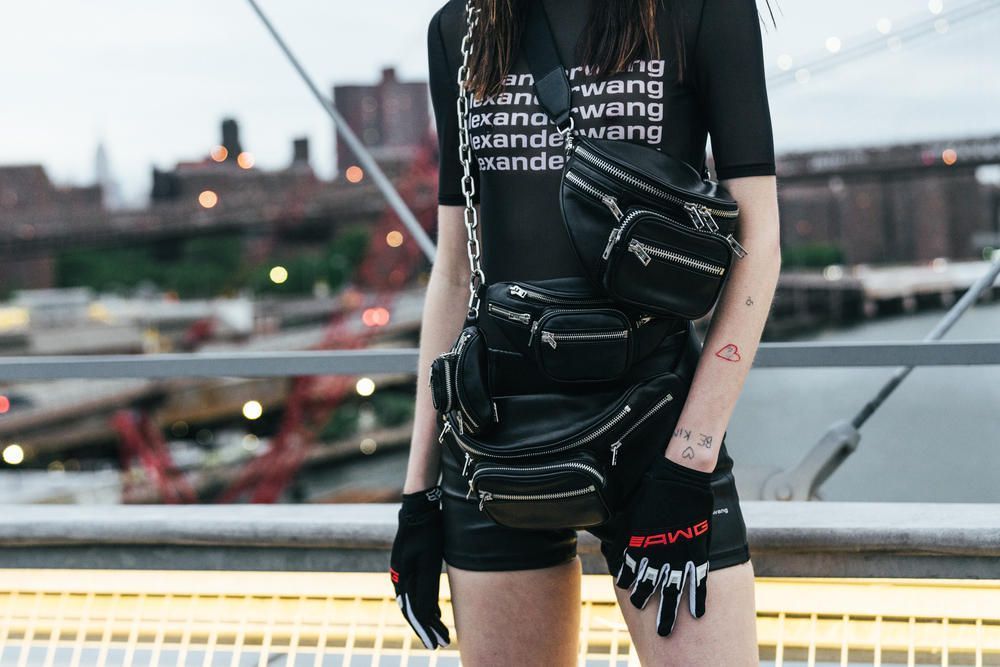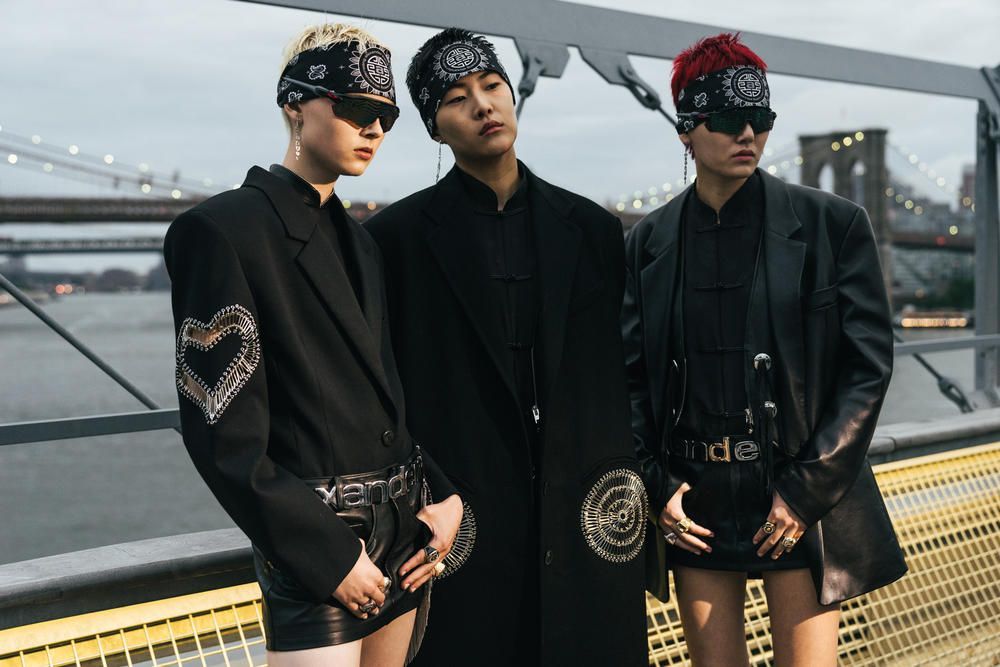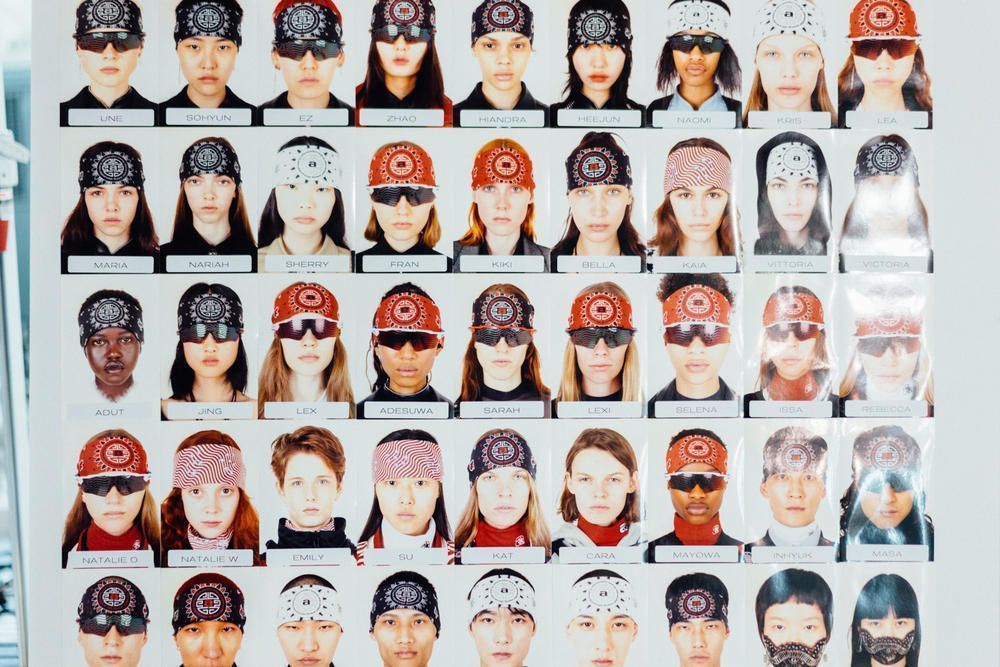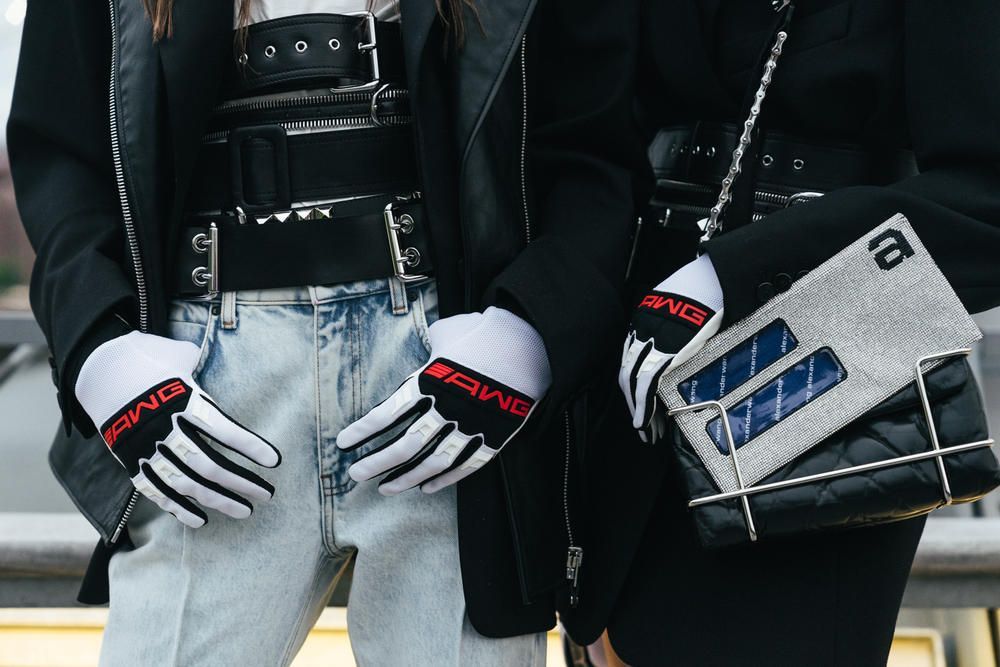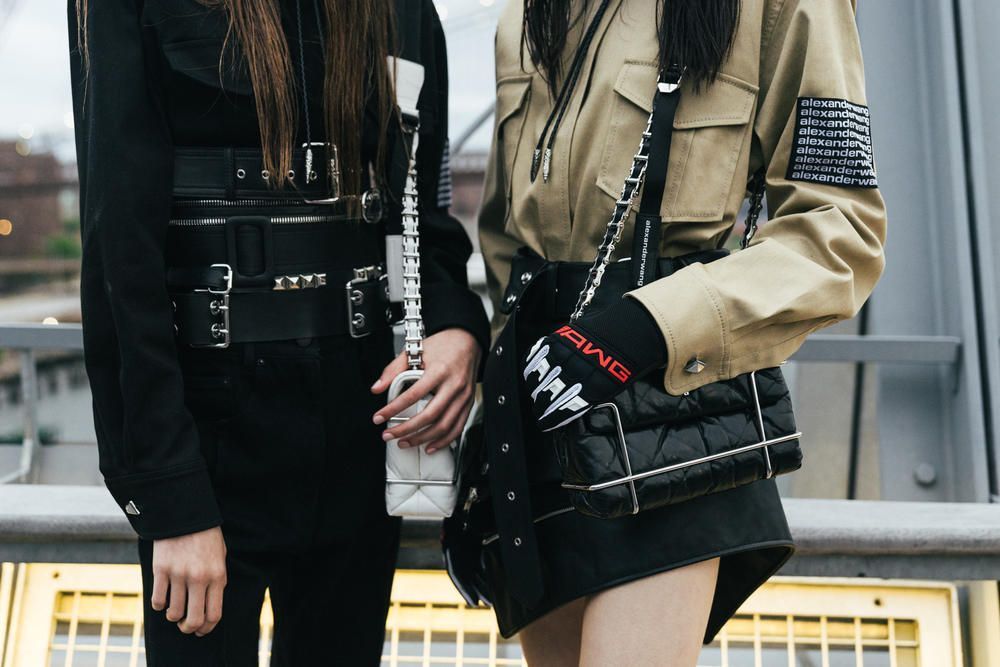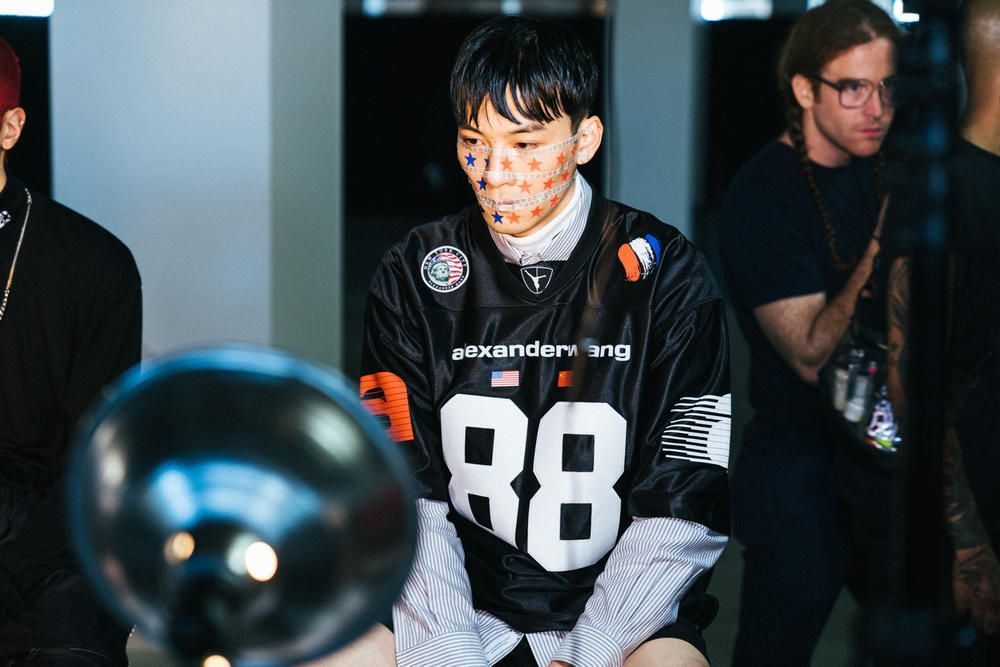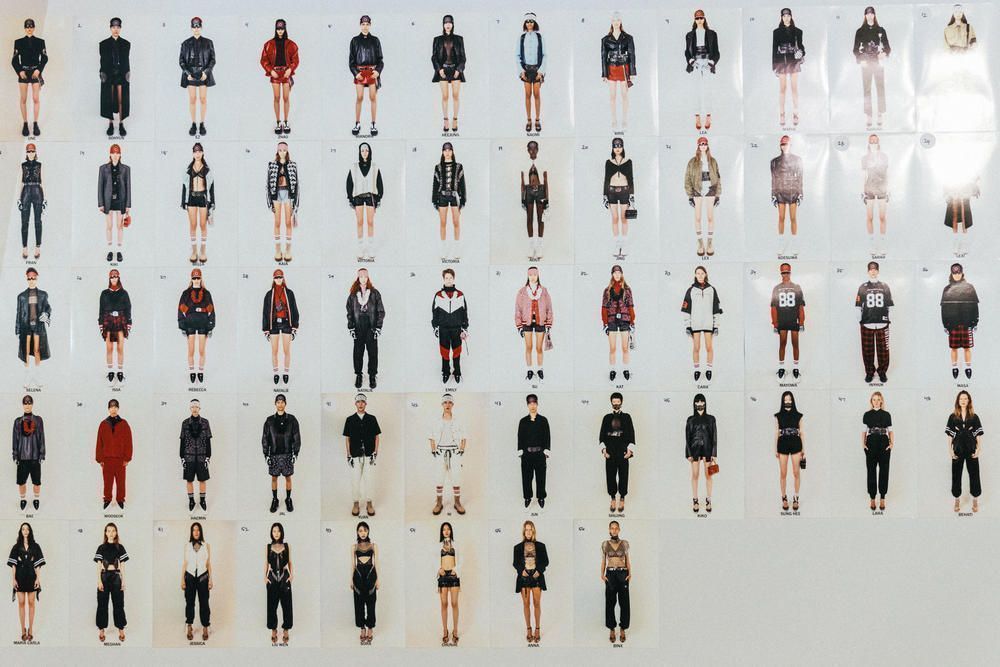 The show was held on a rooftop at the South Street Seaport fit for the 4th of July-esque ambience. Within a massive square, models stomped to a heavy-metal soundtrack, sporting a melting-pot of classic all-American reference garments. From Axl Rose bandanas and easy star-spangled banner separates, football jerseys and daisy-duke shorts; ripped denim/leather and bold buckled belts that painted a spitting image of 'classic American brawn'.  All this without forgetting the Oakley sunglasses, a #must of season to which were added the references racing and engine inspiration Mercedes AMG. A mix of rave / gabber influences that has made us fall in love.
Alexander Wang – 'Collection 1' - Full Show
Spotted, the latest Wang x Adidas sneaker, inspired by the Crazy 97 EQT Elevation, you know, following the ever-prevalent chunky footwear trend.
adidas Originals by Alexander Wang | Photo - © Eddie Lee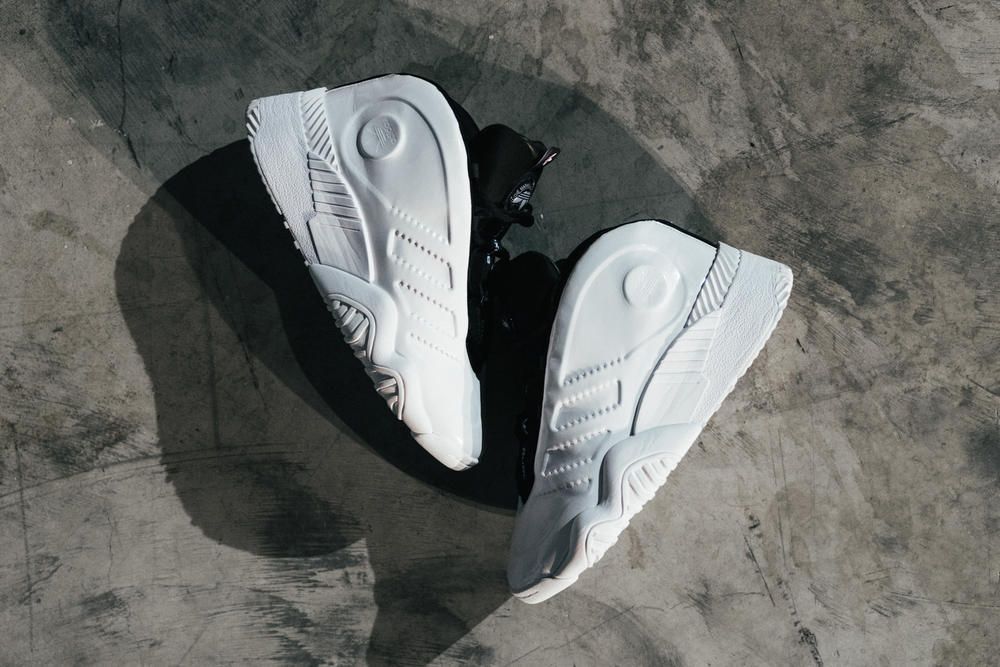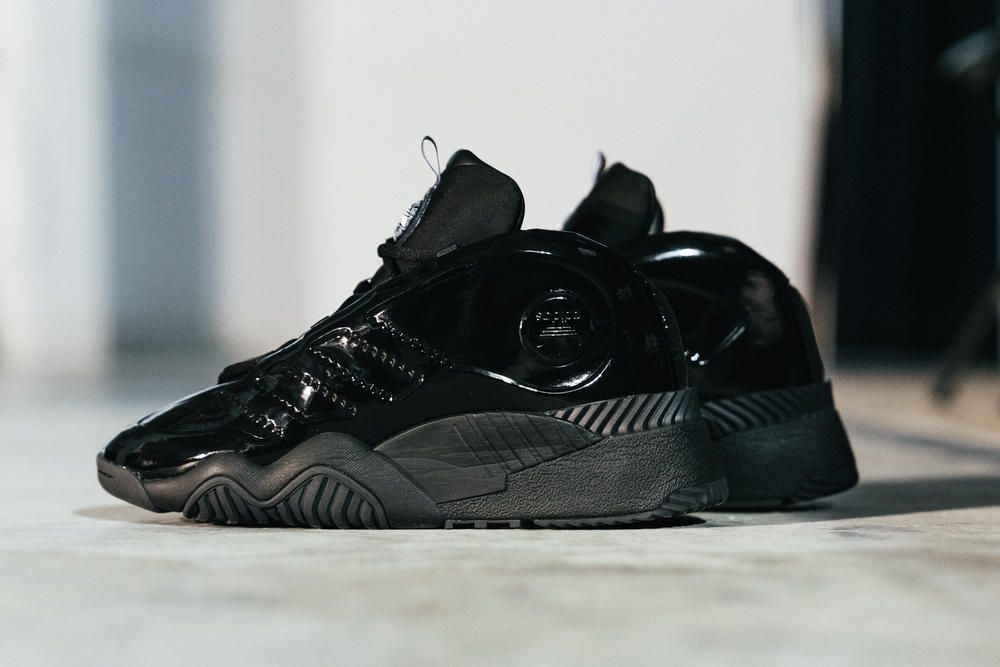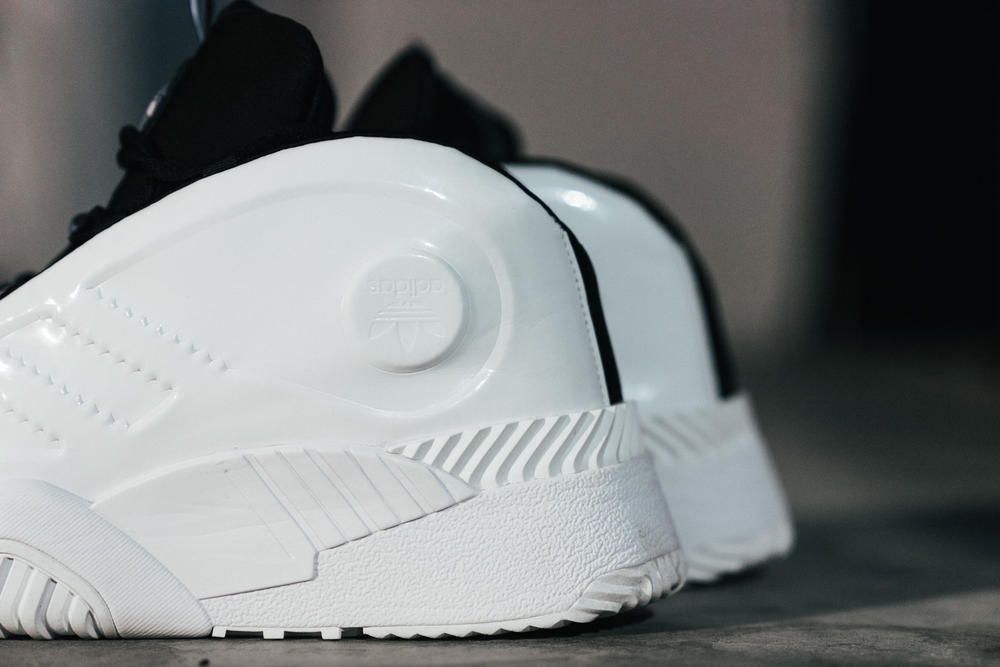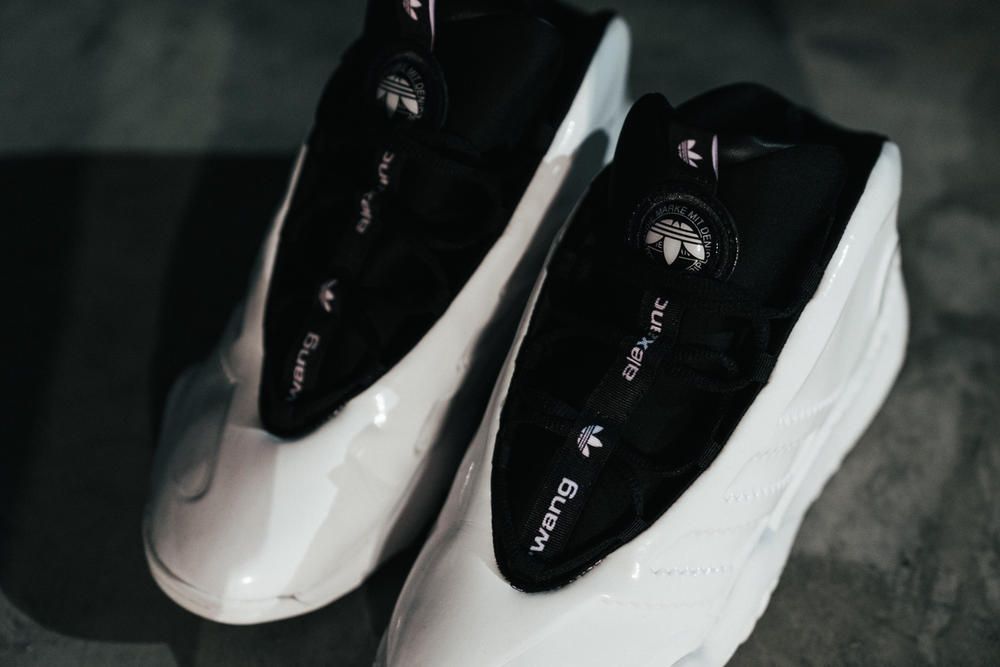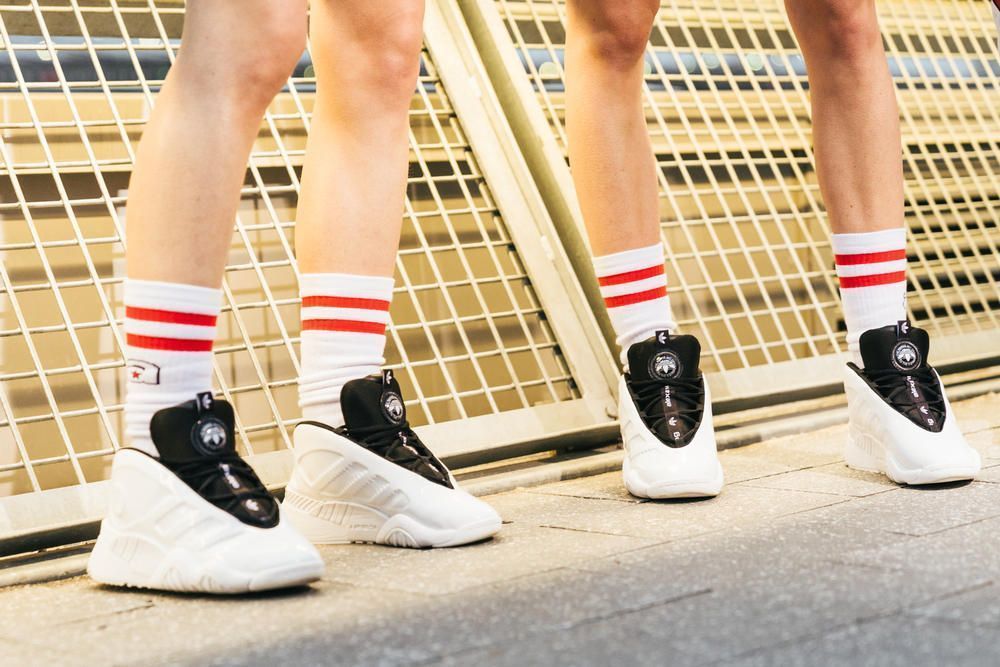 Wang has never been one to make political statements during his shows, but Collection 1 seemed just a bit otherwise. Cultural fashion in a twisted context. Wang noted his "pride in being an American with immigrant roots", something that has been so heavily coveted in the news these past two years, signifies that the context of this collection was is almost more personal than political. Alongside that, however, the song with overwhelming talk this past month, a true statement piece, "This is America" by Childish Gambino, closed the show.