READ IN: Español
Brazilian shoe brand known for its jelly shoes, Melissa, has unveiled a mini collection designed by Benjamin Spencer and inspired by the increase in mental health problems caused by the pandemic and not being able to leave the house due to global closures.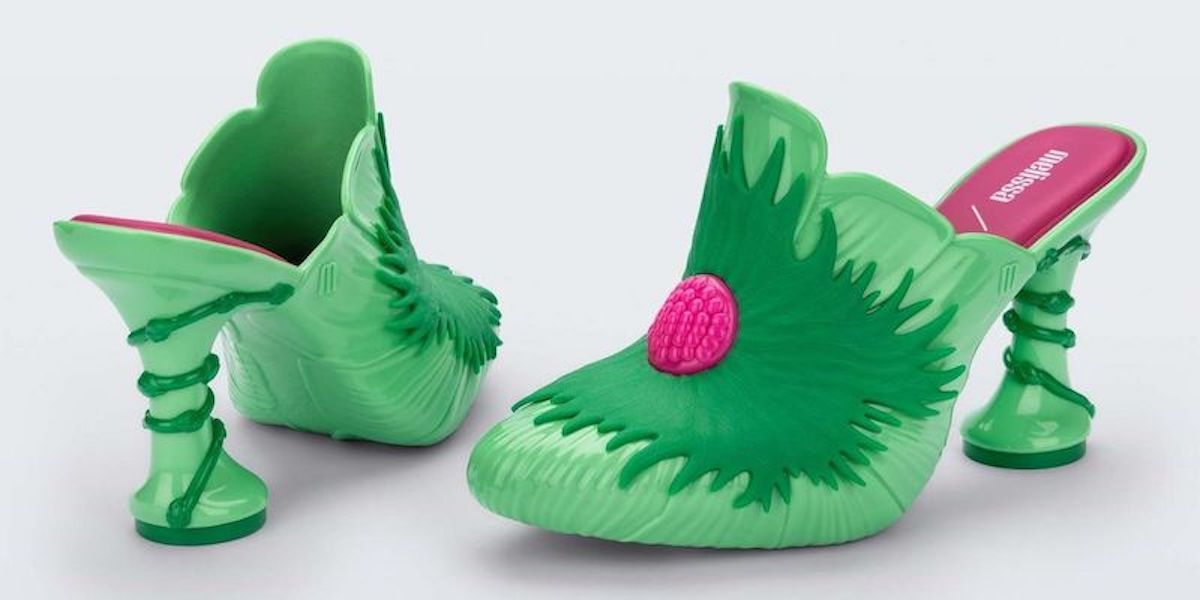 Composed of four models and with a predominance of nature, fantasy and positivism, Spencer, winner of the brand's first competition in the United States, wanted to continue to patent the mule style that characterises the brand and design four totally different proposals.
Among these four proposals, we can find one in green with pink details, another in pink with green details and two more, one in nude and the other in black. On the other hand, and regarding the design of the shoe, we have to highlight the big flower that appears on the front of the shoe, specifically on the instep and the (almost) architectural heel, which is accompanied by a kind of vine. The best thing about this collection? Undoubtedly the variety of colours, which allow this type of shoe to be worn for both day and night.
What do you think of these four new Melissa by Benjamin Spencer models? We think they're the best. If you like them, you should know that they're already on sale at their online and physical shops, and also at their gallery in New York…