READ IN: Español
Based between London and Madrid, Carolina Lindberg, the multidisciplinary artist we are here to talk about today, is back in Spain to present her first solo show and delight us with her work.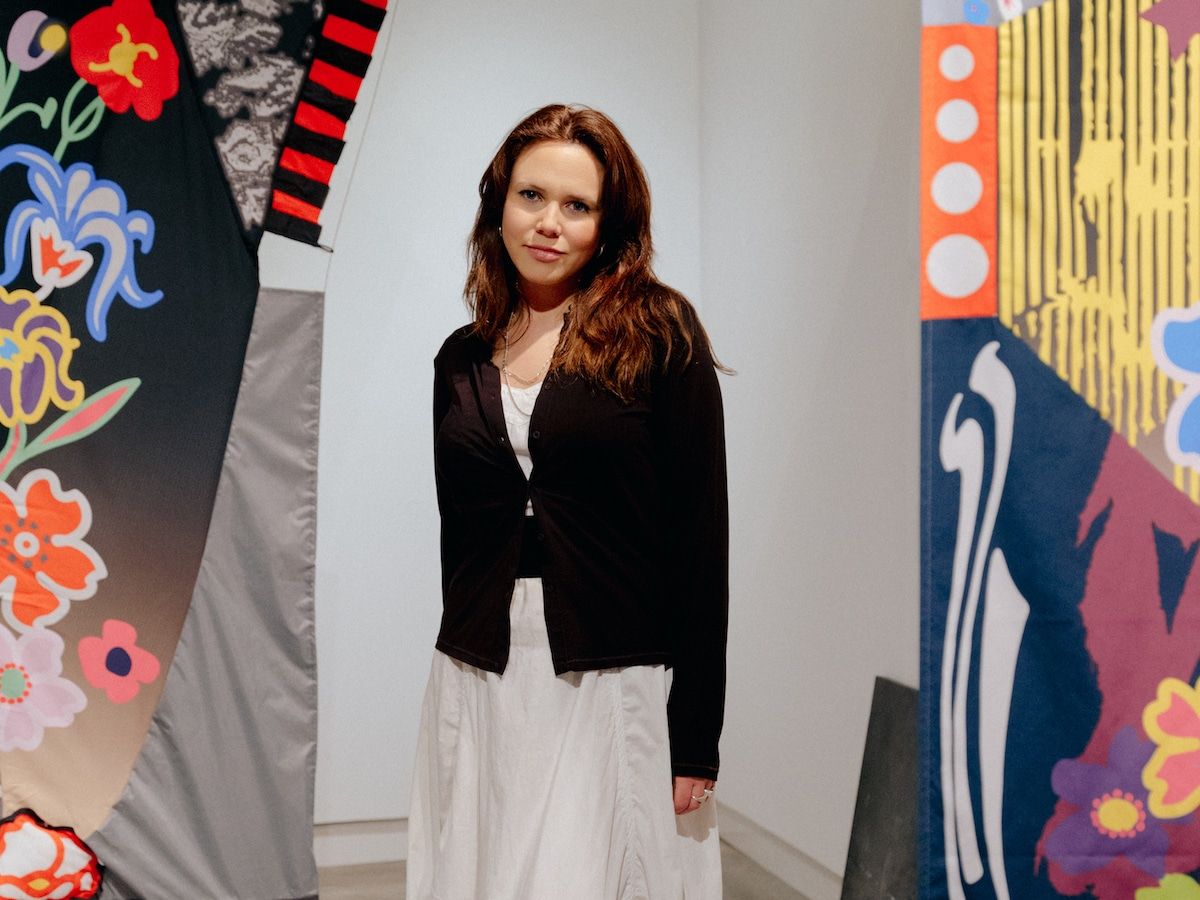 Dubbed "FLORES EN LA ROCA", this first solo show explores the artist's creative universe through an exhibition that includes an installation with pictorial, sound and textile pieces. 
In it, we can find Lindberg's first paintings, made in large format, with which Carolina invites us to fix our gaze on those flowers that are born in hostile conditions between the cracks of cement and asphalt of our cities. If there is one piece that stands out in particular, it is the central one, which is made up of a triptych of textile panels that combine the digital technique of printing and the manual care of patchwork. And we must not forget the pair of canvases made with acrylic paint and intervened with spray paint.
All these special works are accompanied by a sound piece created thanks to the collaboration between the British producer Noire and the artist, which simulates the sounds of growth.
Finally, as a finishing touch to this exhibition, C.L. has taken advantage of the space to also unveil her first line of accessories available through Made to Order.
We have already had the pleasure of seeing both Carolina Lindberg's first solo show, "FLORES EN LA ROCA", and her first collection of bags. Now it's your turn. If you are in Madrid or you are planning to come, come to Espacio Monbull Córner (c/Alamadén, 19) between the 13th and 22nd of May. You will love it!