READ IN: Español
Forget La Manso, now the most fun, original and special rings of the season are made by the American designer Hillary Taymour, founder of the clothing and accessories brand Collina Strada.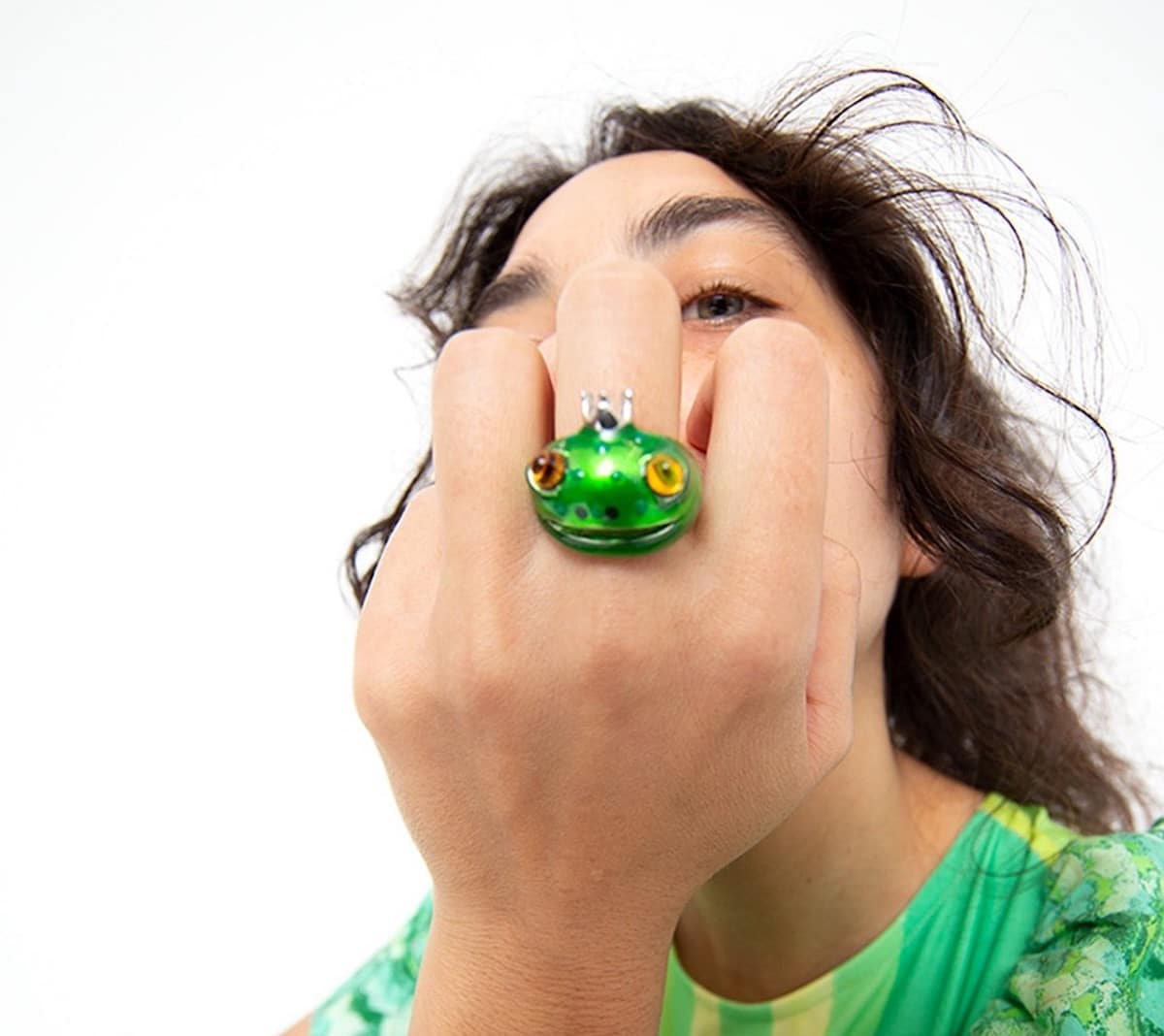 We all know that this brand is created on the basis of humor and reinvention of classics to which its creator adds unexpected details. So, this time, Taymour's imagination has gone further, designing a new jewelry collection inspired by frogs.
This series of pieces is composed of multicolored rings, made of recycled pewter, in five different shades: purple, pink, blue, green and orange. All of them match perfectly with the hand-painted iregular link necklaces, which are available in three variants: "Lime Crushed", "Sunrise Crushed" and "Sunset Crushed". Finally, the "Sun Rhinestone" earrings and "Dino Flame" brooches complete the collection, with glass crystals and white metal.
What are the rings and the rest of Collina Strada's jewelry the most? We love them, we really do. If you do too, you can already get your hands on any of the pieces featured in the gallery through its website.