READ IN: Español
There is no doubt that the current creative director of Schiaparelli, Daniel Roseberry, has become one of the main protagonists of recent times in the fashion industry and especially in Haute Couture. Dubbed as one of the most creative of the moment and mixing art and fashion in each and every one of his creations, there has been one that has particularly caught our attention, and many of you surely have too. Which one? The Trash bag dress.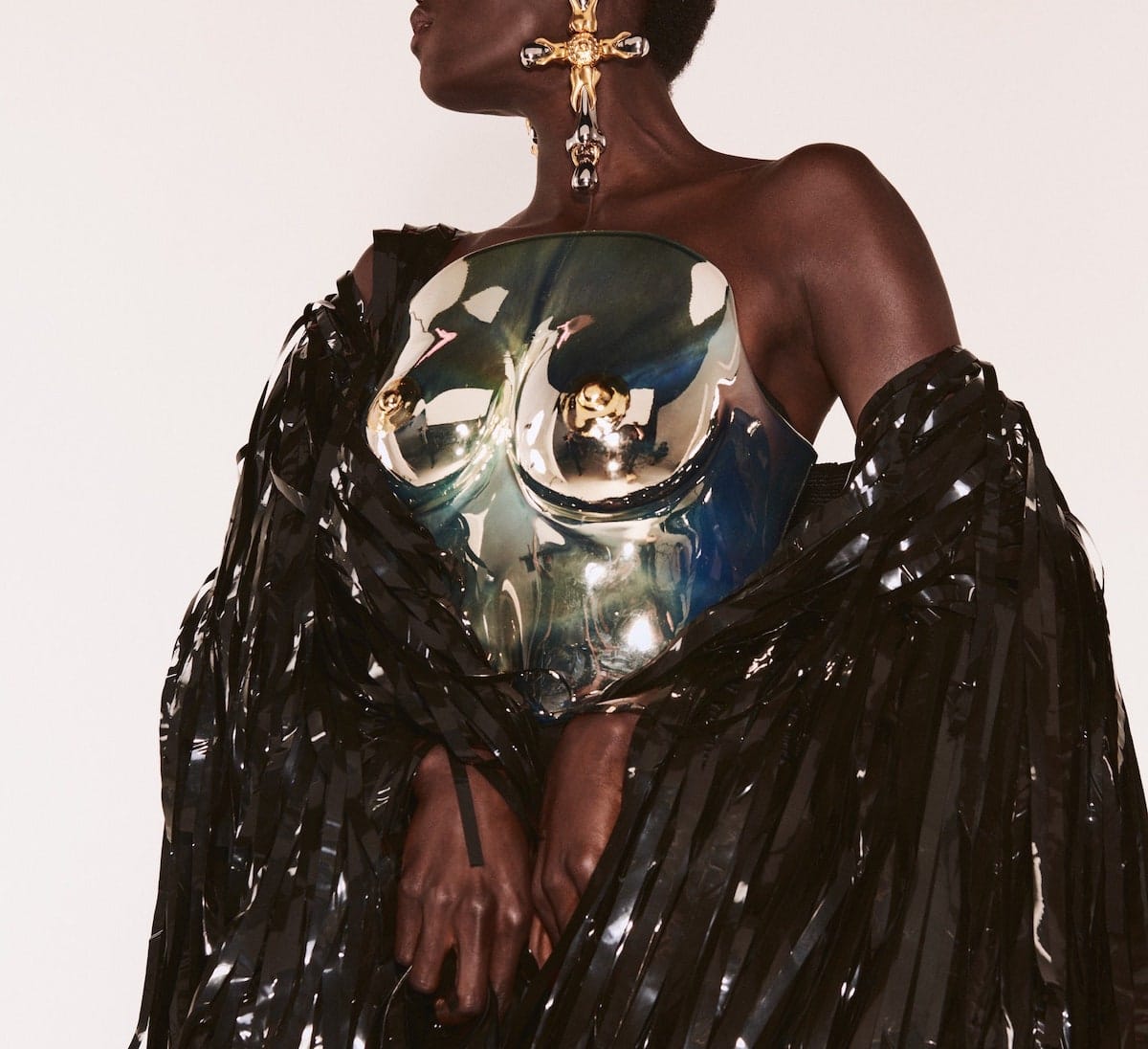 This type of dress from the Maison has gone viral, thanks in part to its avant-garde design and materials. Named by Roseberry himself as one of his favourite garments and belonging to the Haute Couture Autumn/Winter 21 collection, this creation composed of a silver bib adorned by a metallic black fringed coat, has been made with industrial waste bags cut into ribbons and woven on a pure silk base. How do you like it? Yep, what you read, with rubbish bags. But wait because that's not all, and after trying rich materials such as silk, velvet or rhinestones, finally the rubbish bags were the winners.
What did you think of replacing silk or velvet with rubbish bags? We think it's very crazy but at the same time very exciting. Bravo Daniel!
Click here if you haven't seen Schiaparelli's FW21 collection yet.