READ IN: Español
We are sure that many of you still don't know the coolest Indian fashion brand of the moment. Which one? Dhruv Kapoor. It's true that we only found out about it relatively recently, specifically during the Milan Fashion Week (MFW) held in January. Since we saw its creations live, we decided not to lose track of it and put it on our fashion radar. As we promised, D.K. has been one of the discoveries of the year that we've kept most secret, but now, with the launch of its spring/summer 22 collection, we can't think of a better time to let it see the light of day.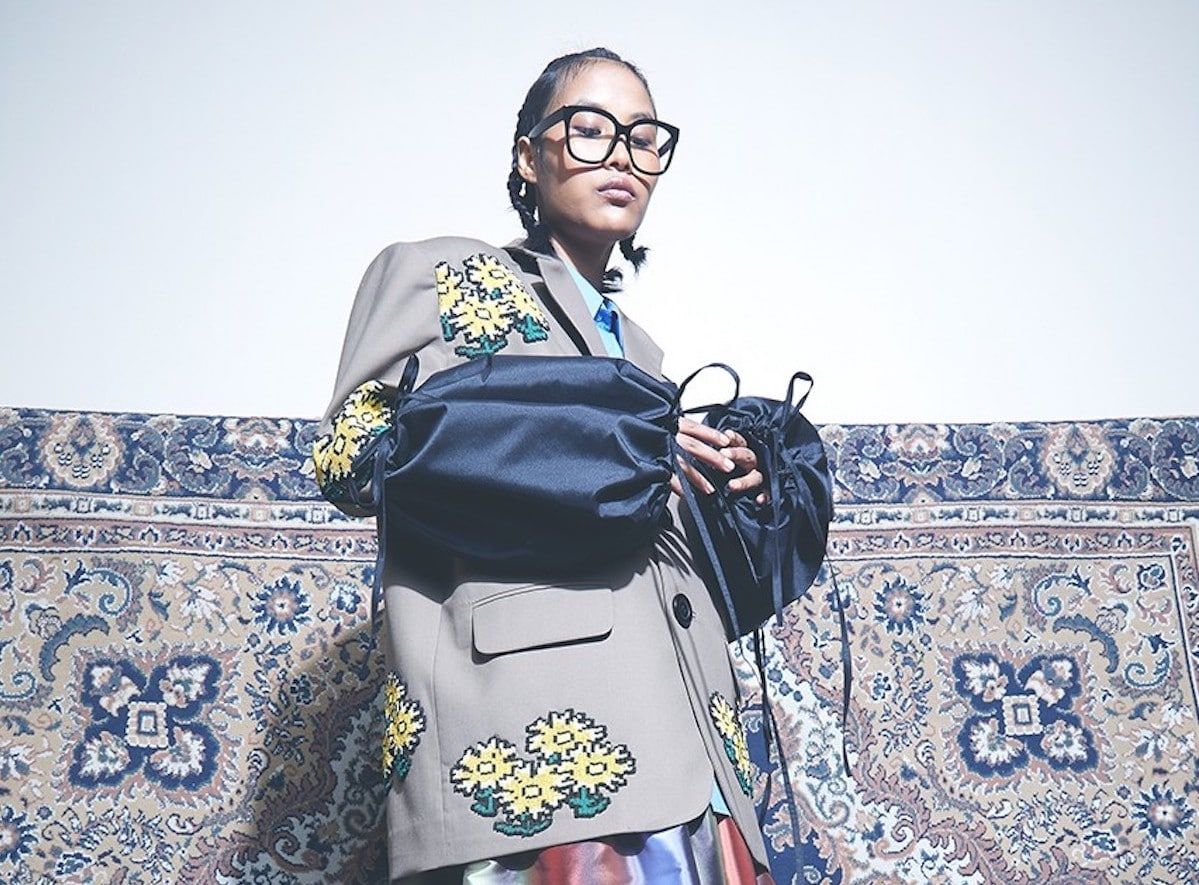 Anyway, the moment is the least important thing, but the important thing is the proposal that the brand has just unveiled, defying all expectations, since in addition to presenting a spring/summer line different from what we all know about it, its founder has made a strong commitment to patenting the manufacture of garments in an ethical way and thus contribute his bit to a more sustainable world. A couple of facts you might be interested to know is that 40% of the collection is made from discarded fabrics from domestic manufacturers and that the brand stresses the importance of empowering women by collaborating with the Hothur Foundation to support the creation of employment opportunities for survivors of acid attacks.
It's official and it's a fact, Dhruv Kapoor is positioned as one of the most activist emerging brands of the moment, because seeing the amount of social causes it joins and participates in, we can't say otherwise.
Turning now to his womenswear offering, as mentioned earlier, this SS line is a departure from the established concept, in part because of the tones and the garments that comprise it, but nevertheless, it is one of the most interesting to look at. Kapoor believes in women and their power, and to celebrate this the designer has included subversive silhouettes in the form of puffer jackets, workwear-inspired blazers and ruffled blouses that don't go unnoticed. Meanwhile, grandmothers and their characteristic elegance play an important role in the collection, in part through a vintage floral print on a jacket and skirt ensemble, while a vivid illustration of the ocean splashes across a utilitarian yet elegant coat. A word of advice, don't listen to those who say balaclavas will be out next season.
Now that you know a little more about Dhruv Kapoor brand and some of the details that make it a special brand, what do you think? If there's something you like, head over to its website because the entire collection is on sale now.