READ IN: Español
If you are also a fashion lover and one of your dreams is to be part of and work in this exciting sector, we will tell you which fashion schools in Spain you should attend in order to be able to work and make a living from what is and will be one of your passions.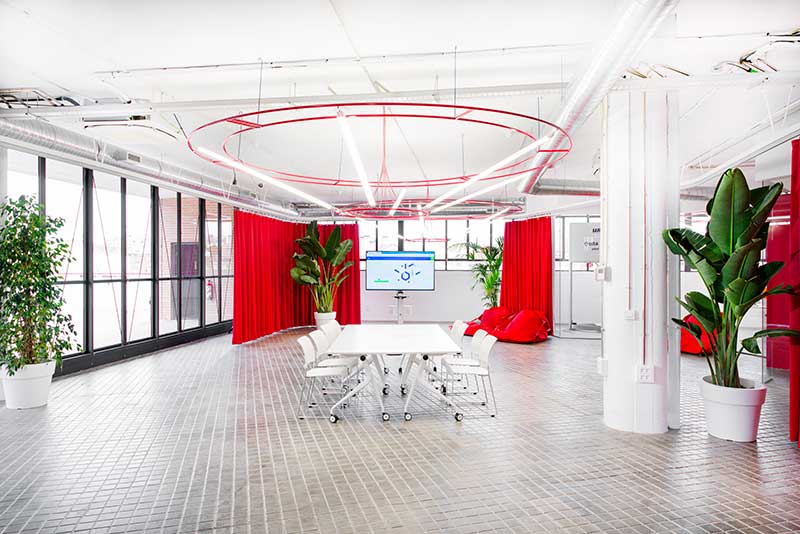 First of all, one of the main fashion schools in our country is the Instituto Europeo Di Design, also known as IED. This is undoubtedly one of the main options when it comes to studying a degree specialising in everything related to the world of design and art. Here you can find a wide variety of degrees, diplomas, master's degrees, continuing education programmes and even summer programmes. This school has two branches in Spain, one in Madrid and the other in Barcelona.
Secondly, and continuing with another of the main options when it comes to student training in this field, we must mention the School of Design, Innovation and Technology called ESNE. This private centre attached to the Camilo José Cela University in Madrid has the largest university campus for design and technology in Spain, making it a very interesting option when it comes to acquiring knowledge in this sector. Here you can find a wide range of courses in various disciplines related to multimedia and graphic design, fashion design, interior design, product design and others.
Another of the best known and most prestigious schools in the capital is Condé Nast College. Located on Paseo de la Castellana, this school belongs to the Condé Nast publishing group, led by Vogue, GQ and Vanity Fair, and meets all the necessary requirements to be able to dedicate yourself and specialise in this sector, as here we can find a wide range of courses, diplomas and masters specialising in the world of fashion, luxury, styling, journalism and communication or marketing.  On the other hand, and continuing with another publishing group, in this case the Hearst group, ELLE magazine has been one of the latest to join the world of fashion education with ELLE Education, since, like CNC, it has launched a series of courses, diplomas and master's degrees specialising in this field and taught by various professionals in the sector.
Last but not least, we also have to mention the Centro Superior de Diseño de Moda de Madrid (CSDMM), which is characterised by its private nature and for being attached to the Universidad Politécnica de Madrid, but also for being a higher education centre dependent on the Foundation for the Promotion of Design in the Community of Madrid (FUNDISMA) and for its specialisation in fields such as the creation, management, production and promotion of fashion.
Take a look at the websites of all these centres or schools for more information.