READ IN: Español
This week Patagonia shorts have been viral on Twitter and on Instagram. Instead of the classic washing instructions, the garment label clearly reads "Vote for Asshole".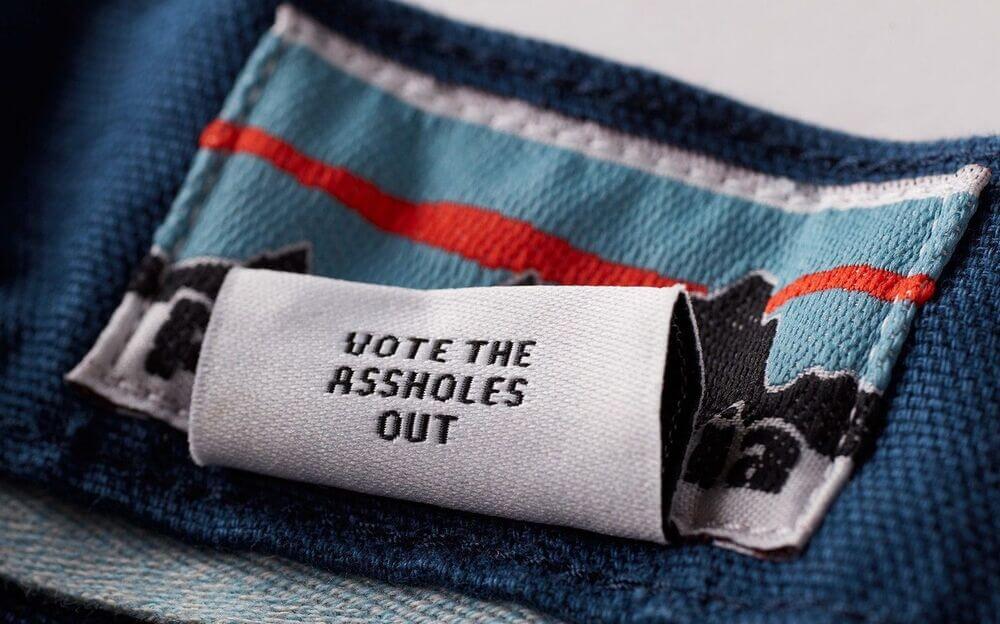 It is all part of the brand against climate change Many followers believed that the photo published by Patagonia to the social networks was a forgery until Corley Kenna, spokesman of the company, confirmed that it was an authentic garment.
The brand founded by Yvon Chouinard in 1973, joins the fight against the climate change, sustainability and environmental protection. This is not the first time that Patagonia protests and uses this slogan in its articles. A few years ago, it also announced that it would not work with companies that did not respect the ecosystem.
Patagonia has informed that it will work with BallotReadyorganization to encourage the popular vote in the next elections. And thus put pressure on climate change deniers to give up their political positions.
In the 2016 elections, the brand closed its headquarters, distribution centre and shops throughout the USA, something it will also do in the next November elections as a symbol of protest. In 2018, when the brand received a $10 million tax cut, the money was donated to environmental programs aimed at raising awareness about climate change.