READ IN: Español
Philipp Plein is clearly a discordant character in the fashion industry. His constant legal problems are becoming more transcendent than his designs. If they were ever transcendent…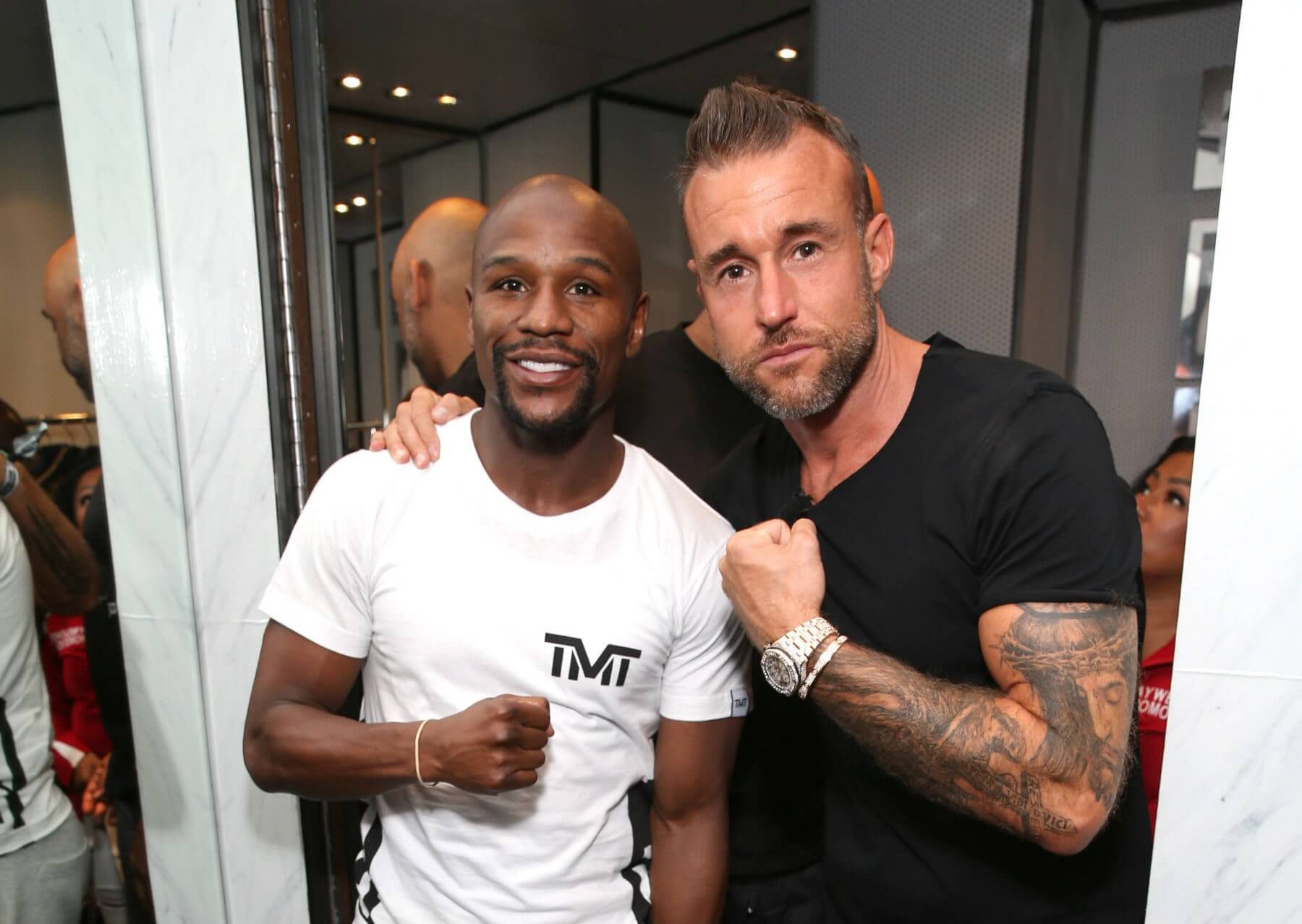 The furniture designer turned fashion designer visits the eye of the storm all too often. After his well-known episodes of plagiarism, misuse of Ferrari's image and the disgusting staging he did last year almost reproducing the tragic end of Kobe Bryant, Plein does it again.
This time he has decided to go a step further and attack the freedom of identity of one of his employees. Amro Alsoleibi was regional manager of the firm until he terminated his relationship with the Swiss company in 2019 due to the constant humiliation he suffered for being gay and being HIV positive.
It all started with Philipp Plein's own inexhaustible comments about the gay community. This prompted Amro – a experienced professional with a background at Valentino, Fendi and Chloé – to complain. As a result, he was forbidden to visit his brother on his deathbed in Syria. It so happened that New York State law protected Amro, allowing him to go to his native country. Upon his return, he was surprised to find that the company had revoked his right to health insurance, forcing him to disclose his HIV positive status to the company. Such information is protected by the right to privacy, which he had to waive in order to continue his treatment.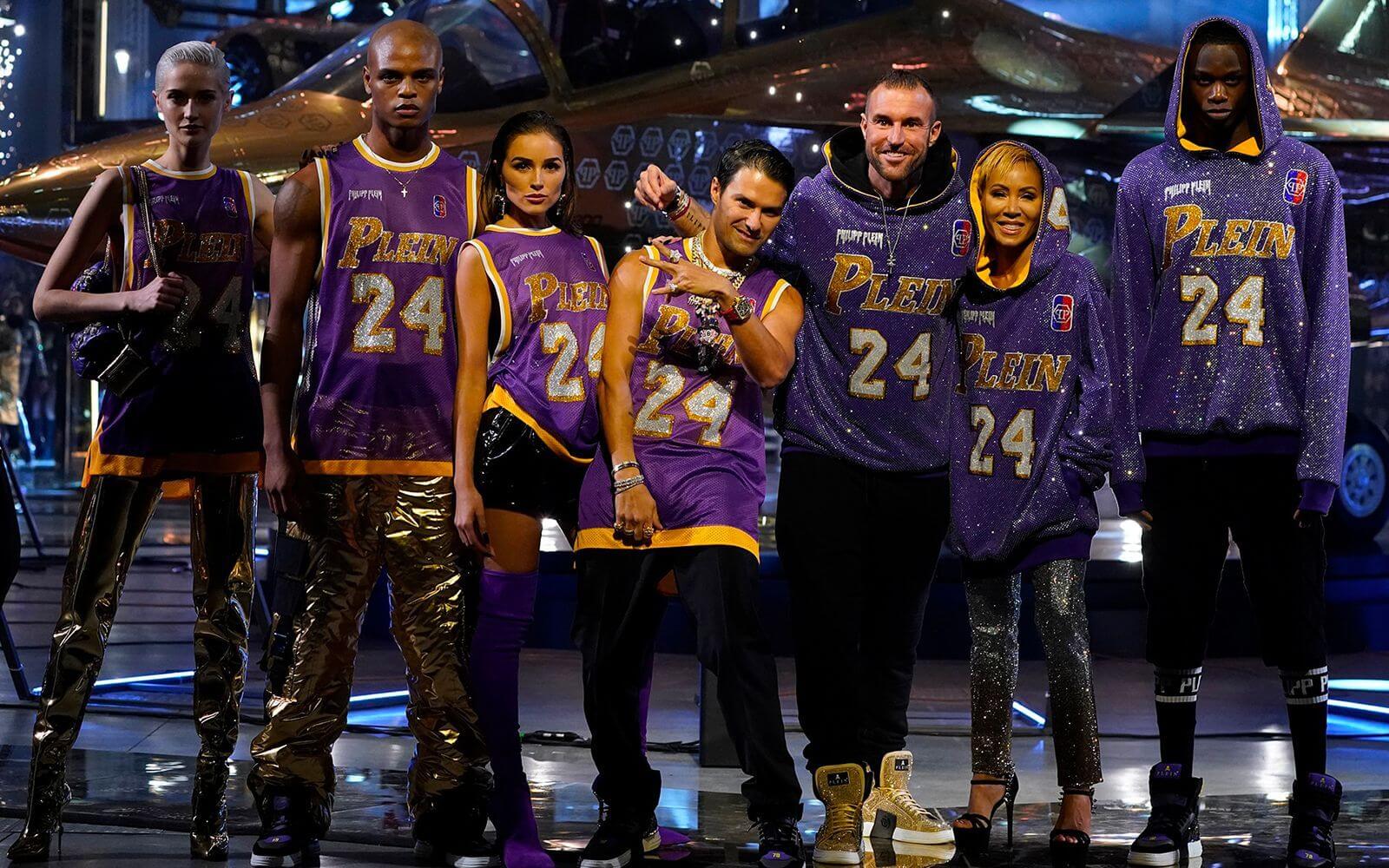 "For many years people thought I was gay and many still do. I never did anything to disprove it, because there is nothing wrong with it. I don't judge people by their heritage or sexual orientation," Philipp Plein said on IG.
Faced with this situation, the company had to back down and give him back his health rights, but subtle harassment began, taking advantage of Alsoleibi's weak position. The total restriction of his travel, an exhaustive control of his medical situation, obstruction of the performance of his duties, the withdrawal of his employee discount and his exclusion from the openings of two new stores were some of the things that Amro had to endure until he terminated his relationship with Philipp Plein.
The homophobic comments of the Helvetian are a constant in the daily lives of his employees according to what was revealed after the Alsoleibi case. Words like "I hate working with gays" or "stop shaking your hips like you're gay" were the most common in a firm that its founder claims to have a "100% heterosexual" clientele and in which, in the words of one of a sales advisor, "if you're too gay you're not welcome".
Via IG Philipp Plein has denied all of it, alluding to being a standard bearer for LGTBIQ+ rights and the black community. In 2014, he casted the first runway show starred solely by models of color. He published a global campaign together with Lea T, transsexual model, and another with two male models kissing in 2013. The public record says one thing, but internally there are voices discordant with the façade that Plein defends.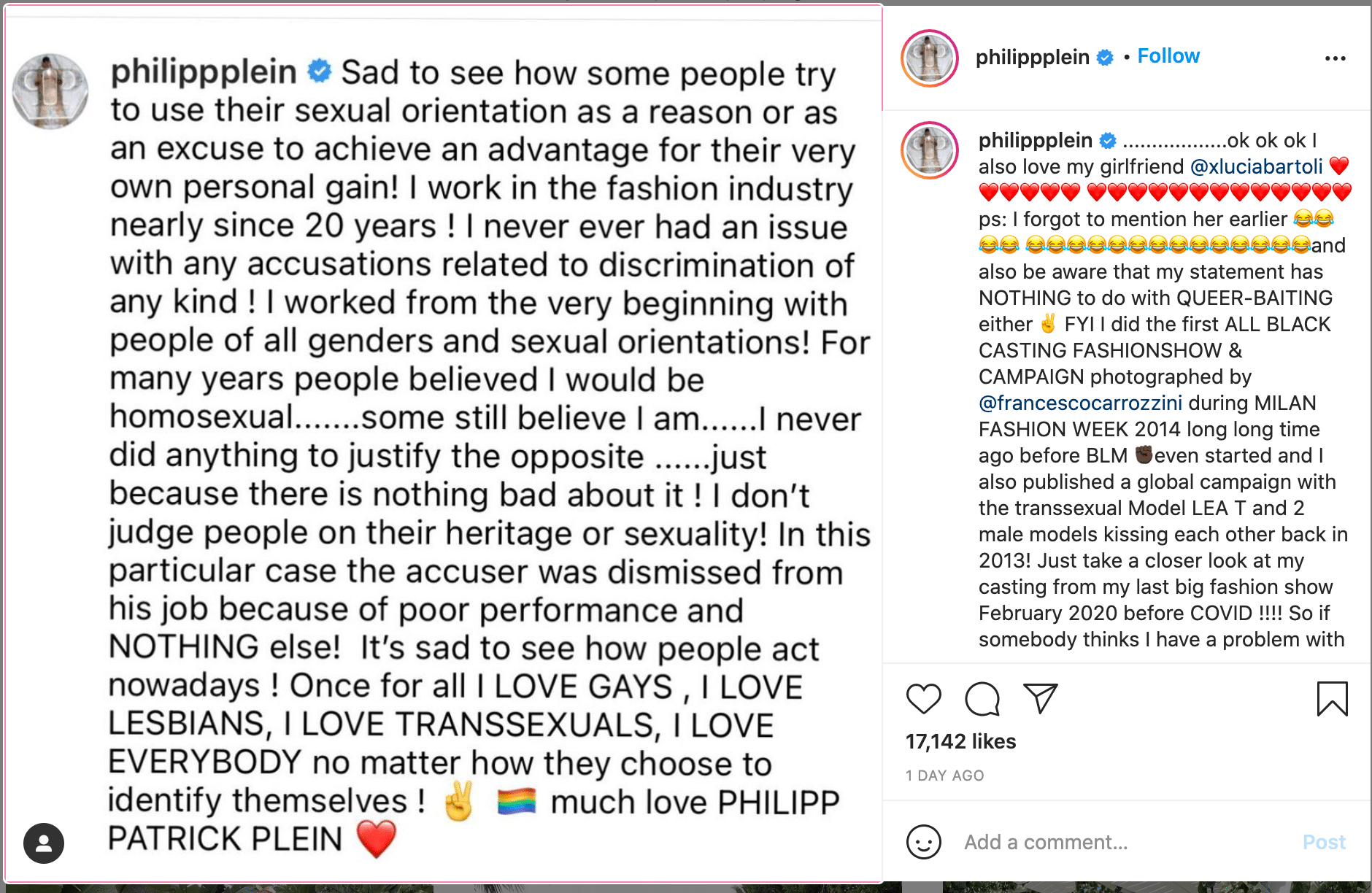 The controversy is served. Given their background, doubt is inevitable. Let's see how it all turns out…