READ IN: Español
There are several brands that until now were almost automatically associated with a certain season or time of year. It is clear that this is still the case today, but in the case of Pucci, the Italian fashion house we are talking about today, this is no longer the case, given that its iconic and legendary prints have gone from being the absolute kings of spring/summer to also being present during autumn/winter.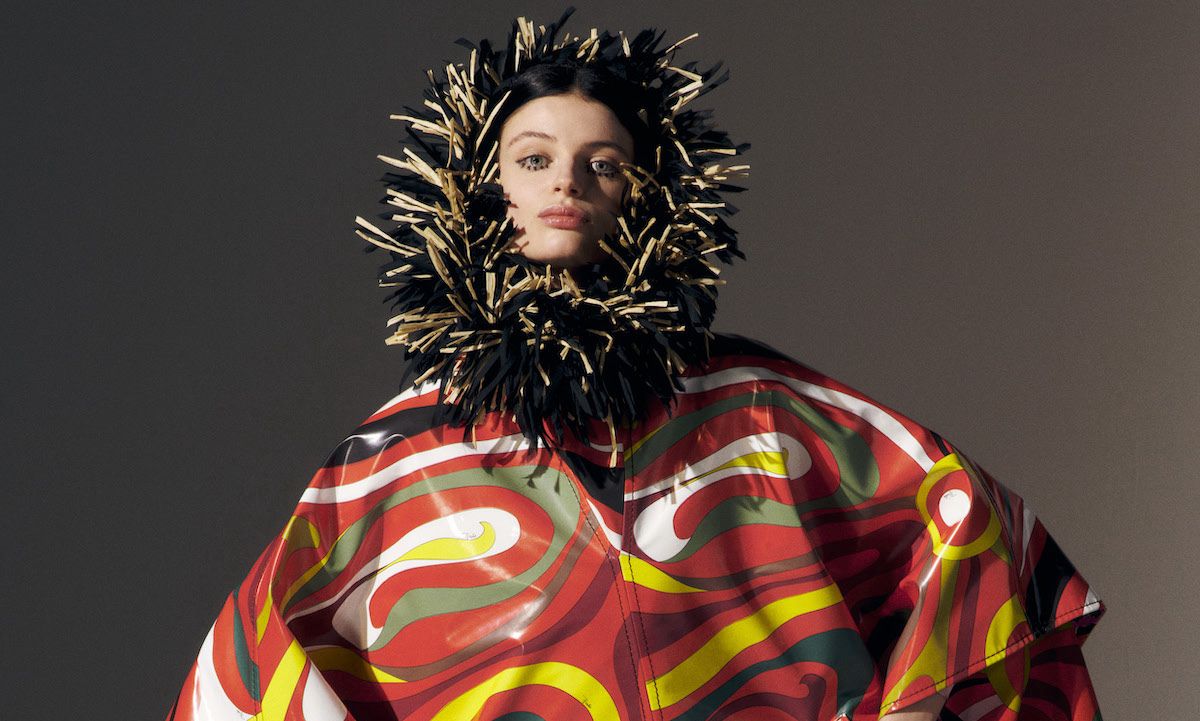 Can you guess thanks to whom this has happened? Obviously thanks to its new creative director, Camille Miceli, who has arrived to mark a before and after for the emblematic brand.
This "before and after" has already been done and with great success. As can be seen in the images of the autumn/winter 22 "La Piazzetta" collection, the concept of the business woman has been updated, replacing the tailored suit with a lace babydoll, as well as the figure of the student in a miniskirt who becomes a festival girl or the adventurous gypsy who wears fabrics with an extra je-ne-sais-quoi…
What does Camille want to tell us with these updates? That Pucci isn't targeting just one type of woman, but several; just look at the different styles featured in the line. And yes, Pucci women are 100% united as if they were family.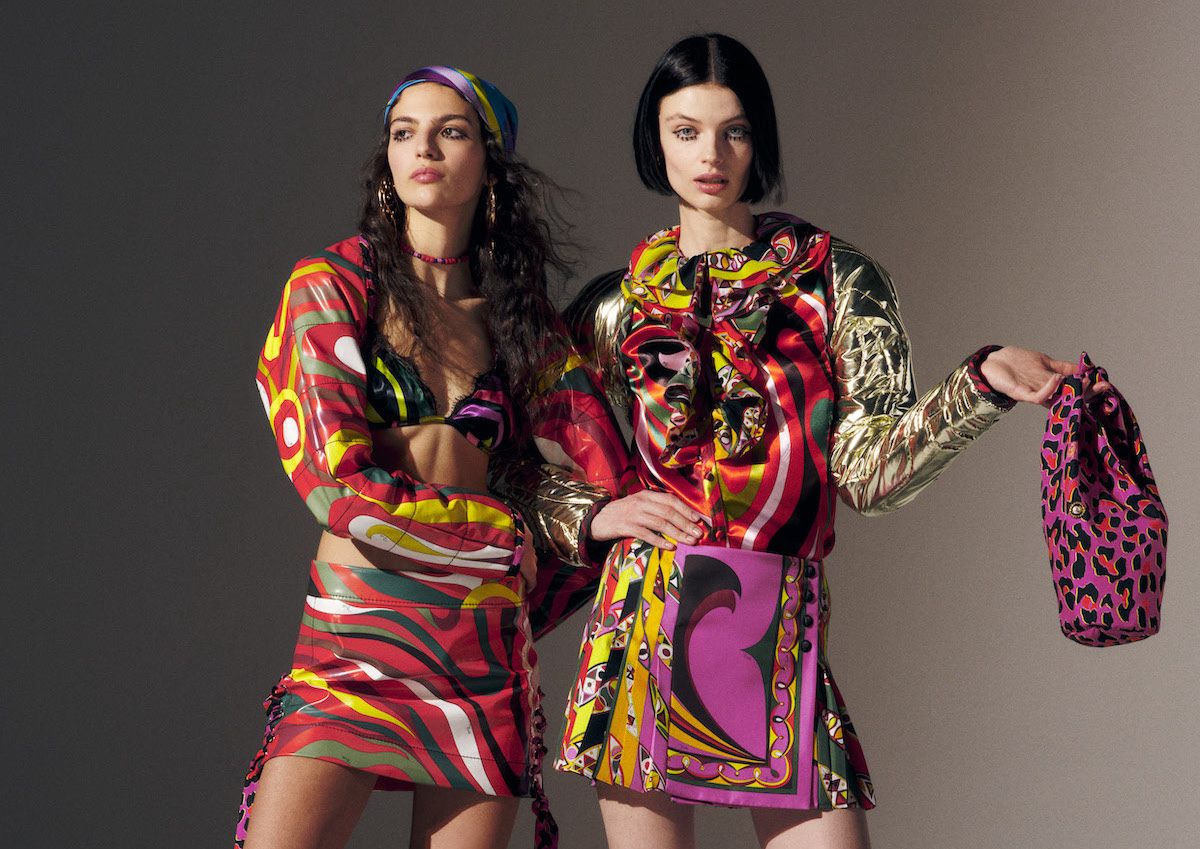 All these features have been perfectly captured in the FW22 proposal in which Miceli has played with bright colours and fabrics, without sacrificing comfort. For this autumn's drops, the designer alternates short, graphic pieces for the day with long, flowing pieces for the evening, such as slip dresses with lingerie. The fresh, sporty 90s look is finished off with a bohemian feel. Knitwear and jumpers are designed to move with the body. The party trousers with disco ruffles – a tribute to the Italian singer Raffaella Carrà – are cut from stretch lycra, borrowed from sportswear. The materials developed are wrinkle-free and can be easily tucked into a suitcase; the cady terry LBD is a case in point.
When approaching "La Piazzetta" there are hidden treasures to discover, such as the brand's new fish-shaped logo, round and generous in its design that appears on jewellery, buttons and zips, or the silk label with a hand-drawn sketch of the Faraglioni of Capri (where Emilio opened his first boutique in 1951) among others.
The more than 30 looks in the collection are finished off with yeti-style hiking boots, trekking shoes, exaggeratedly high heels or with basket or baguette bags in gold leather with a new furoshik or baguette lining, quilted, printed or in lamé leather in the same colour.
The new Pucci by Camille Miceli couldn't be better. Check out the gallery to discover the FW22 collection in its entirety.