READ IN: Español
After winning all of our hearts with his first proposals when landing in the British house, Riccardo Tisci introduced us to his approach of the Burberry codes he's developing, being this one the first carbon neutral show in the brand ever. It's impossible not to fall in love with every piece that walked in London Fashion Week this time. Burberry's raise in the industry will be unstoppable. Watch out!
Riccardo Tisci has fashion's compass in his hands. He has the outstanding capacity to mold and morph the industry around his convictions and transform every house he walks in into a castle of epic proportions. Burberry was one thing before his arrival. Burberry is everything after his arrival. It doesn't matter men or women, every piece Riccardo (@riccardotisci17) stitches is an aspiration for all of us fashion aficionados.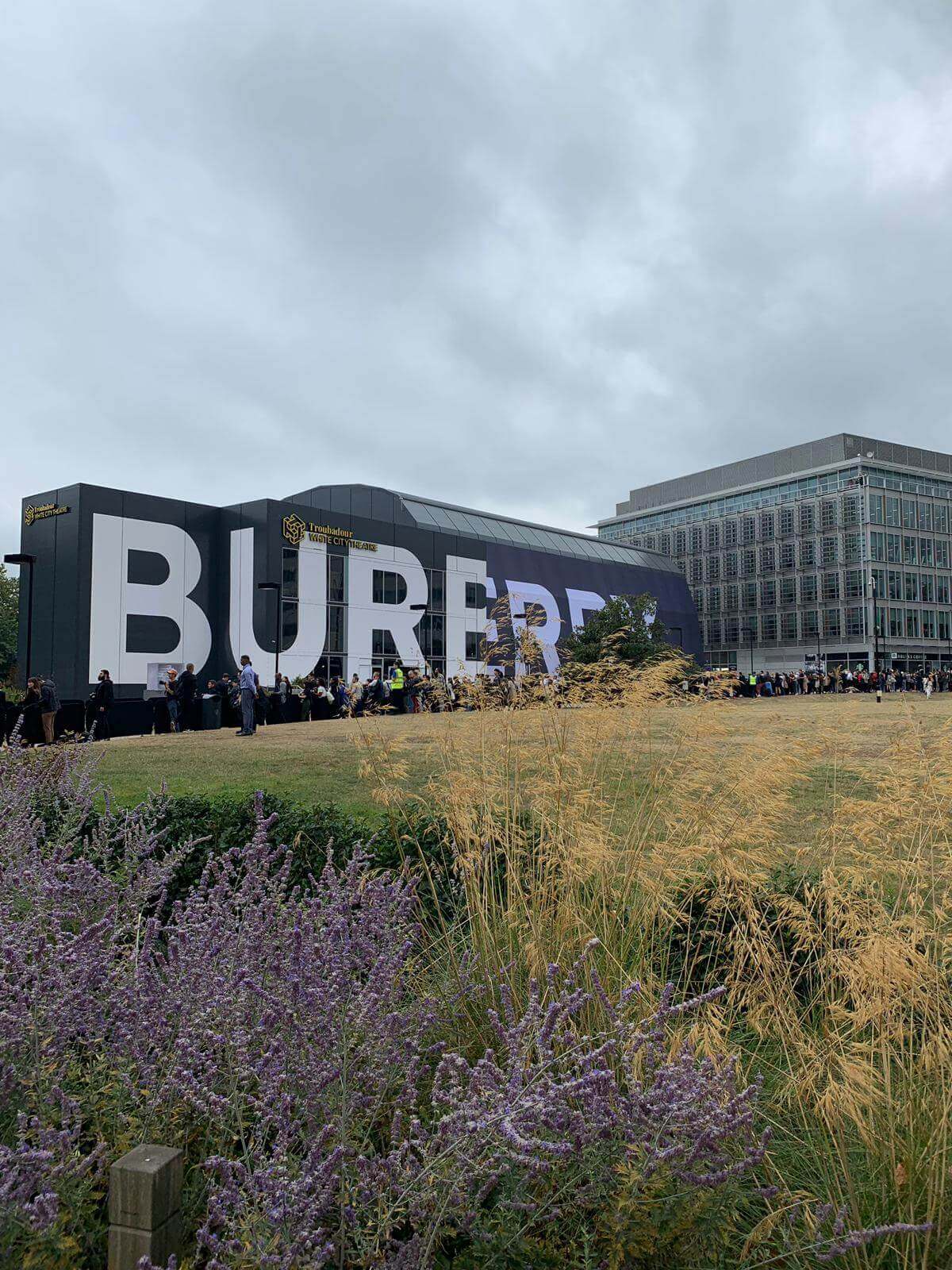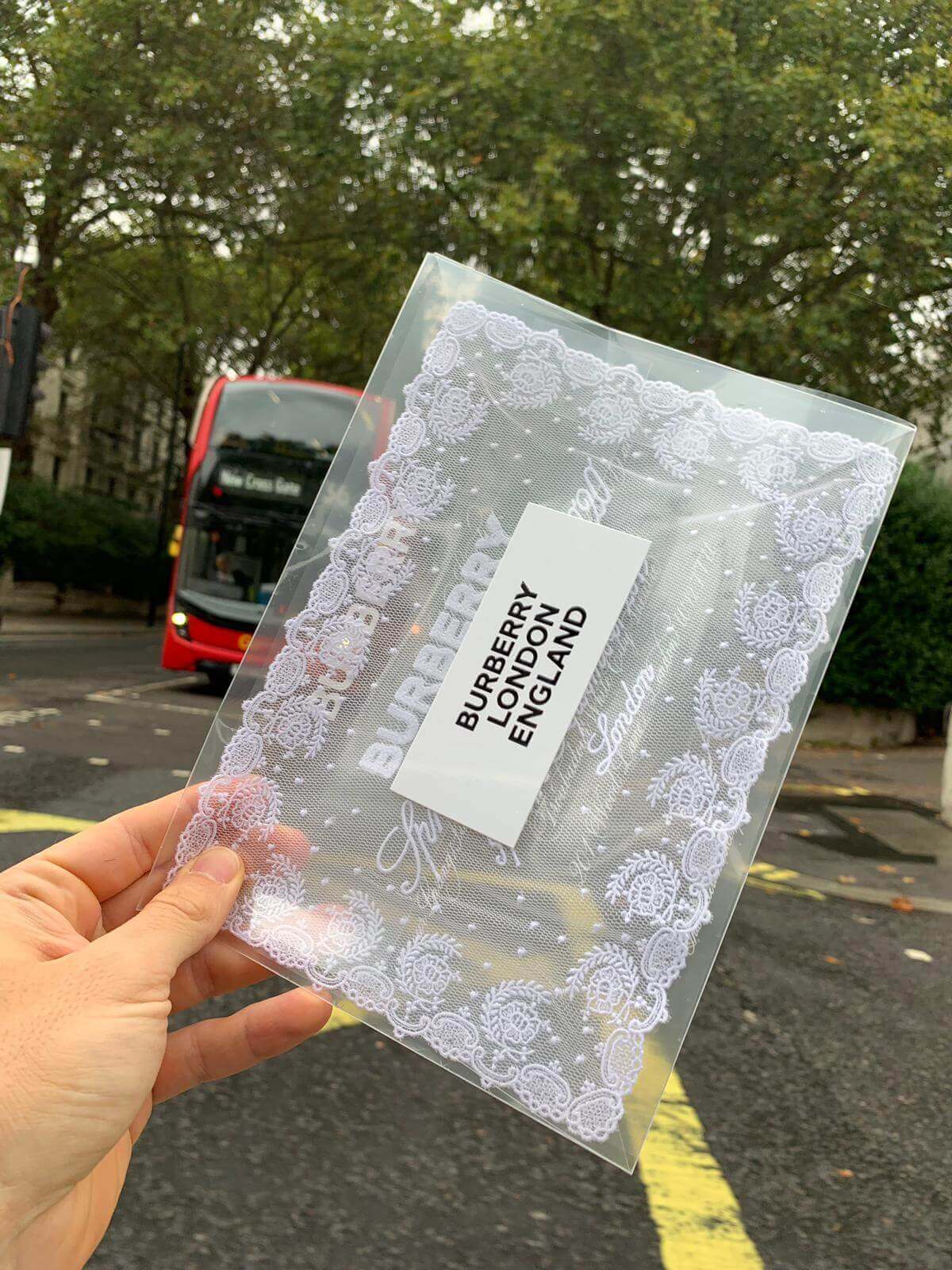 The British house has renewed his concept of tradition and heritage. The Italian genius has his own vision and his work on Burberry's (@burberry) codes and their adaptation is nothing but pure wonder.
One of his historical landmarks was to develop his first carbon neutral show for the English company. On Instagram, Burberry shared "we have offset our impacts, such as the flights of guests traveling to London specifically for the show and the build and production of the event, through VSC-certified REDD+ projects which prevent deforestation and conserve tropical rainforest in the Brazilian Amazon."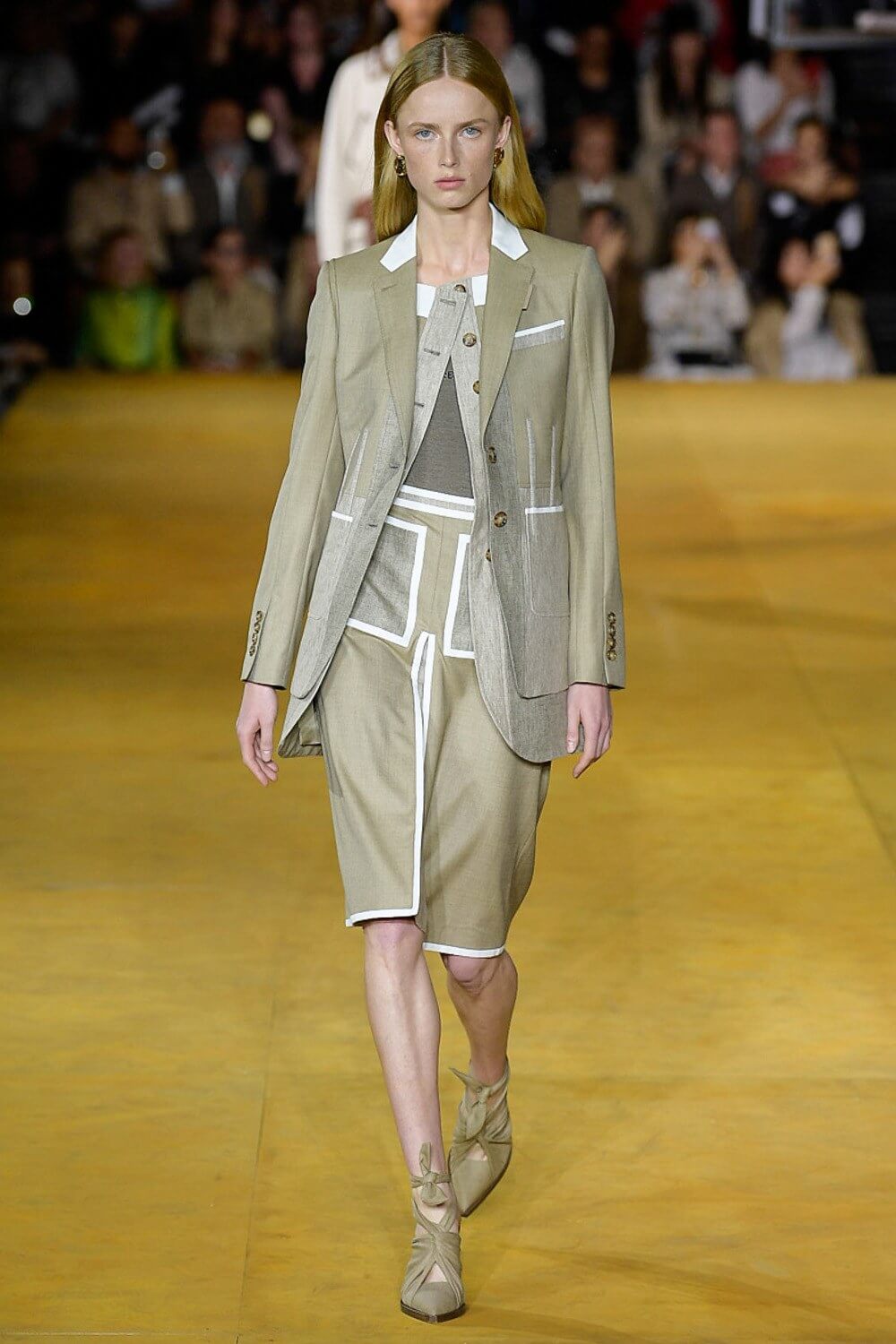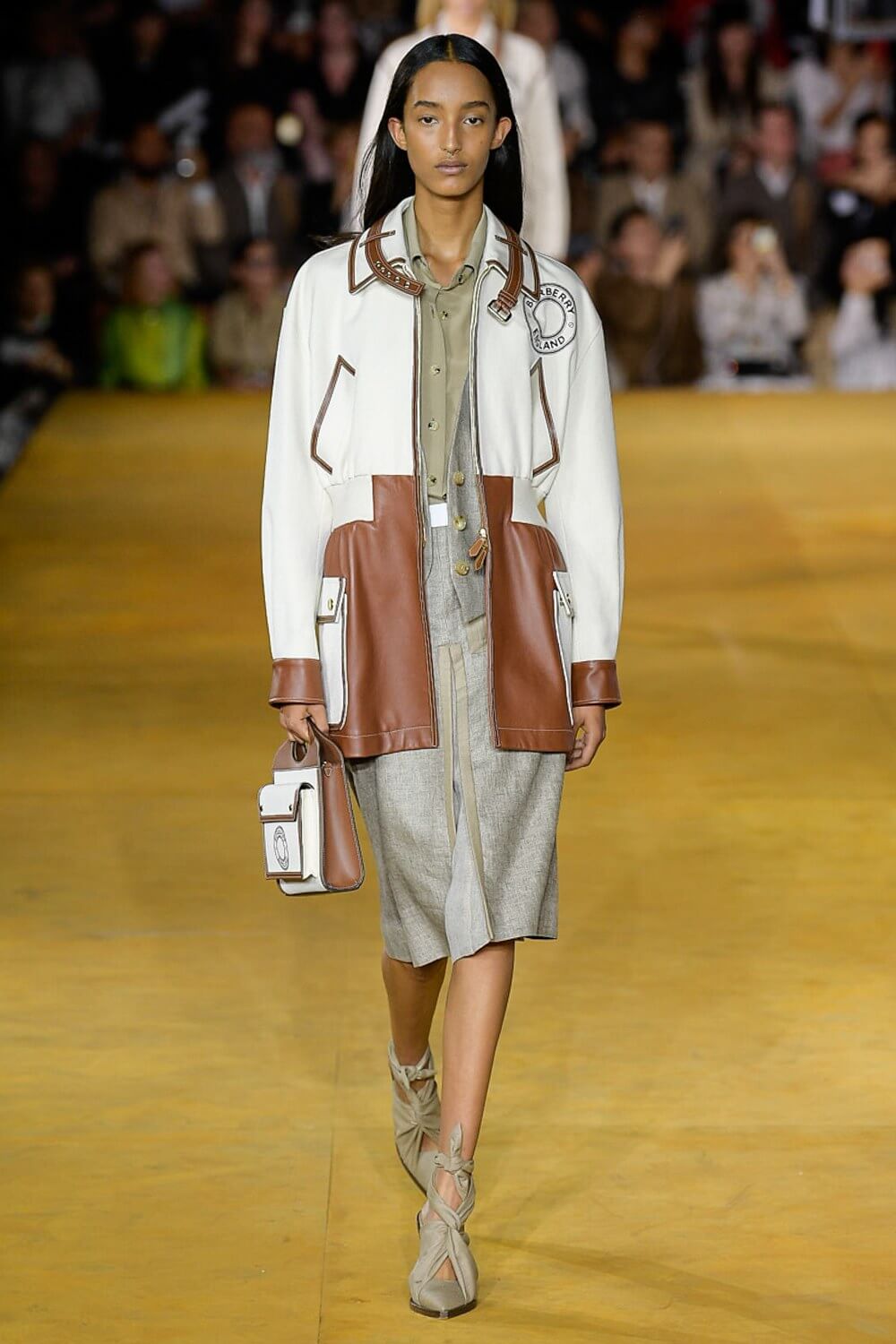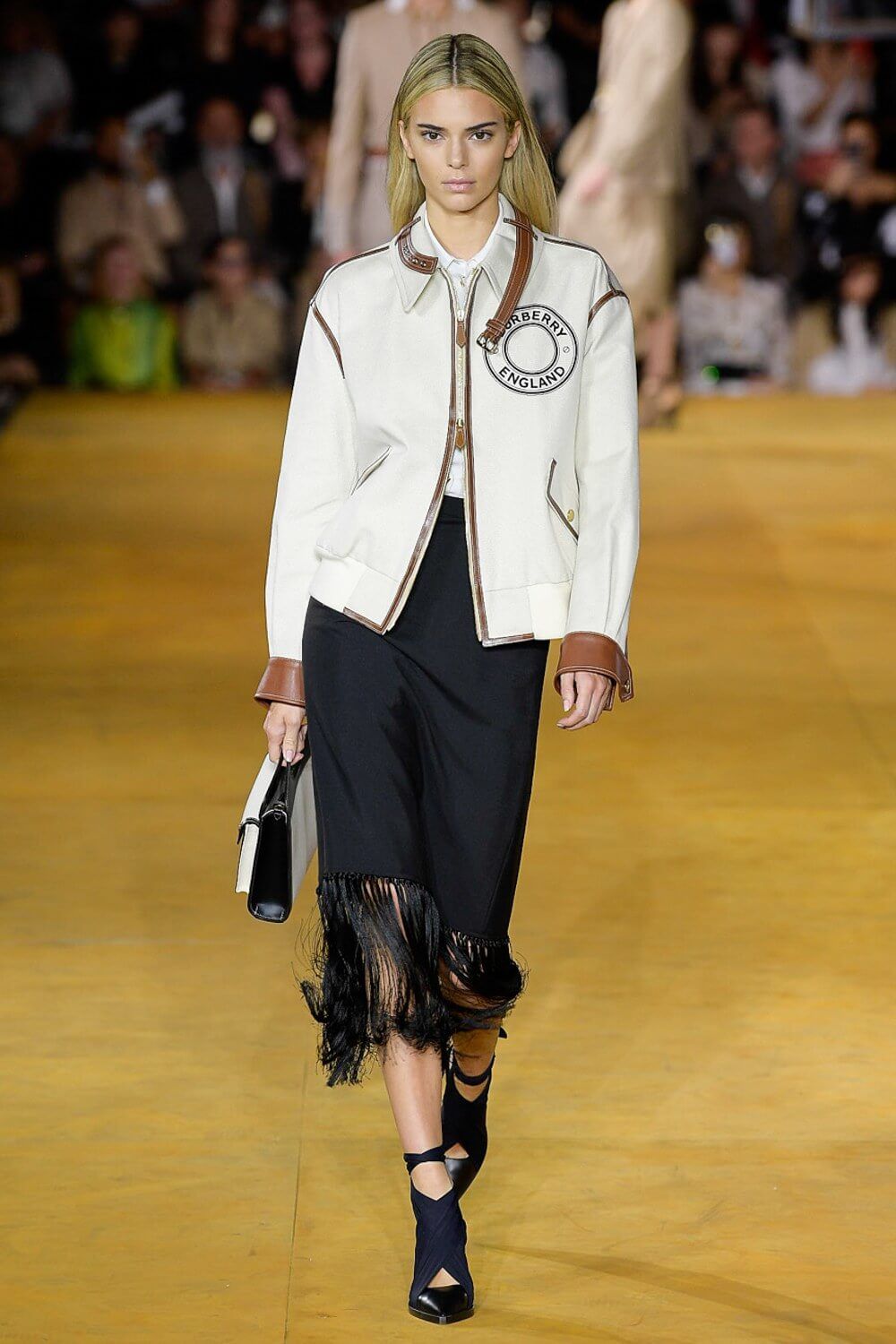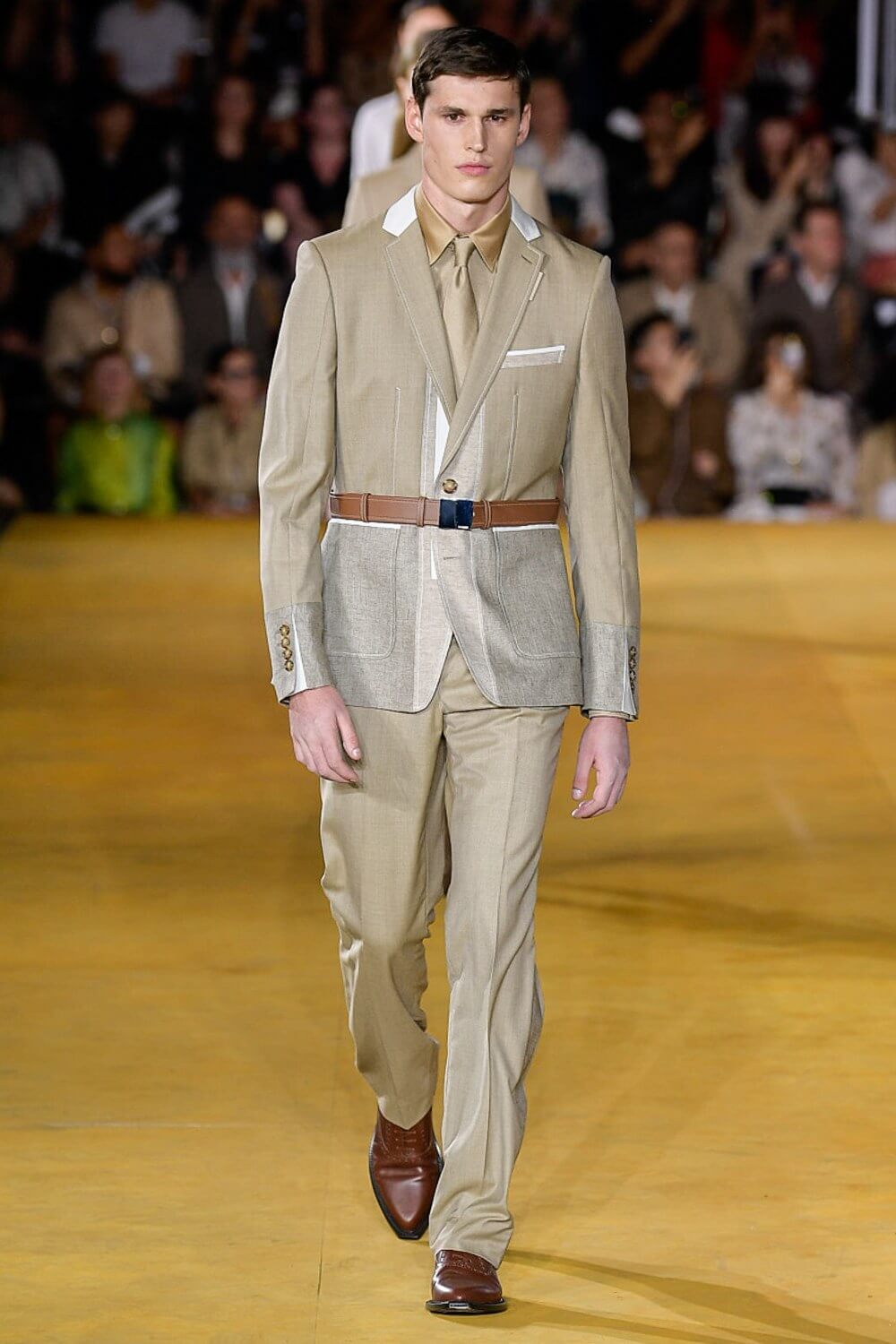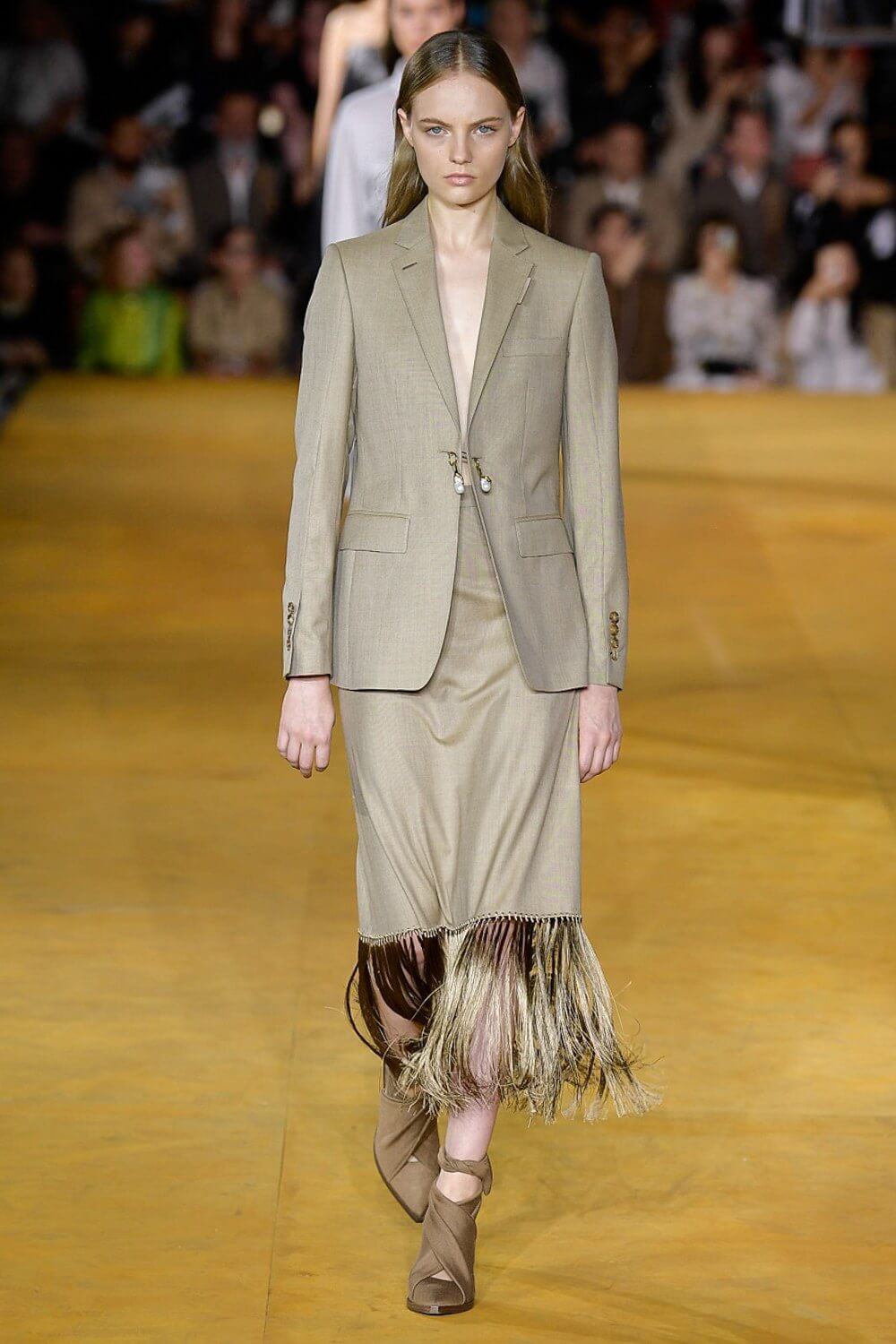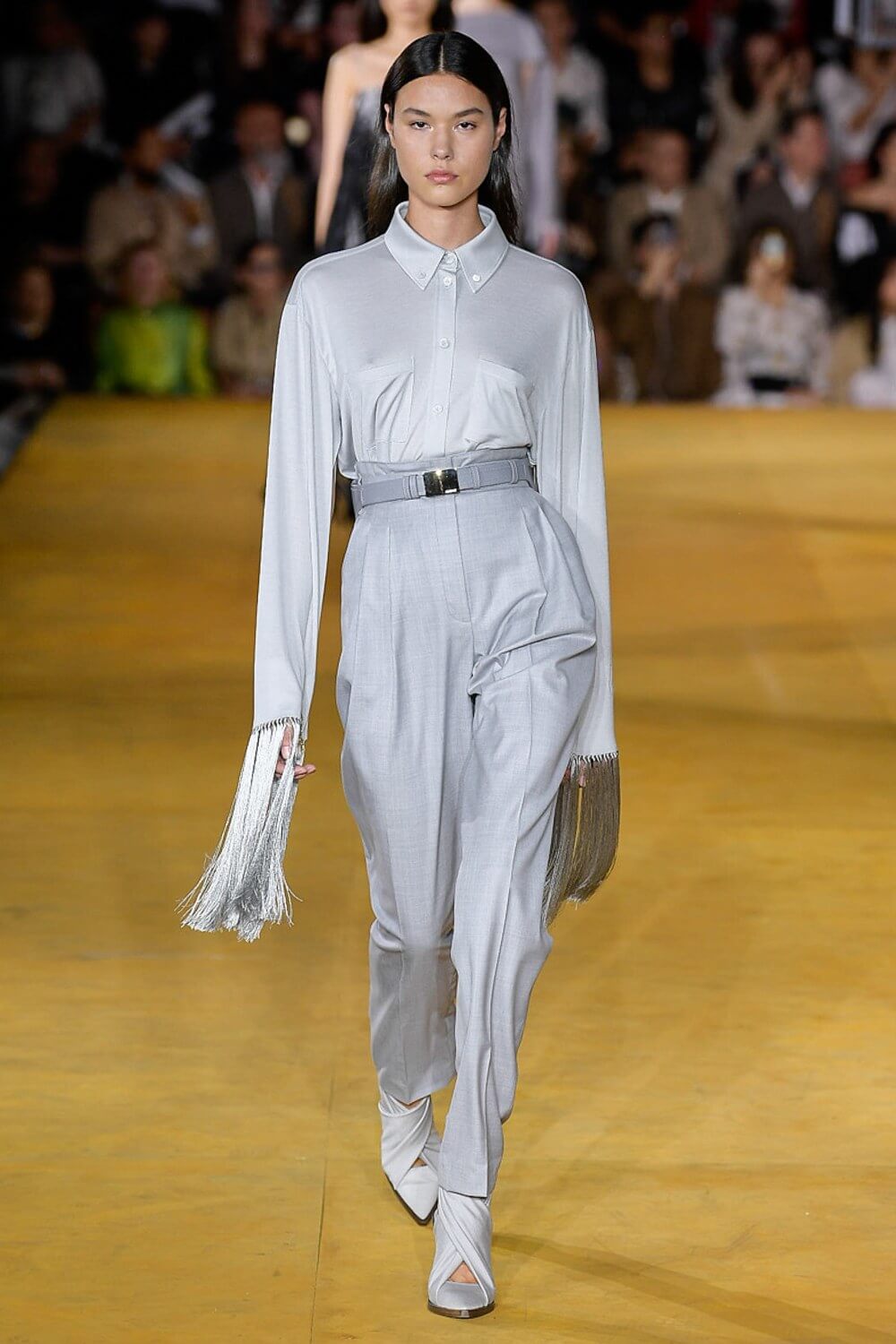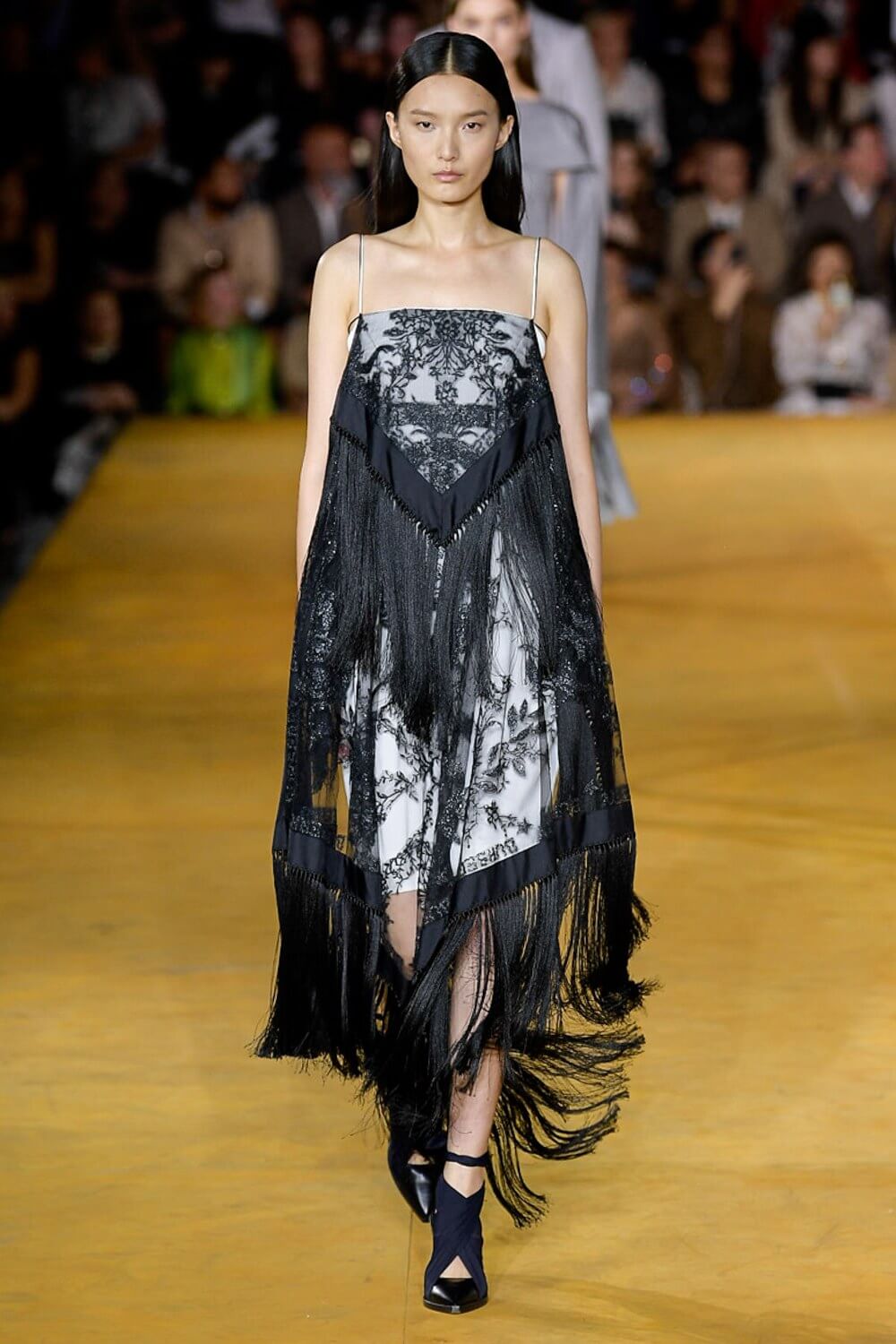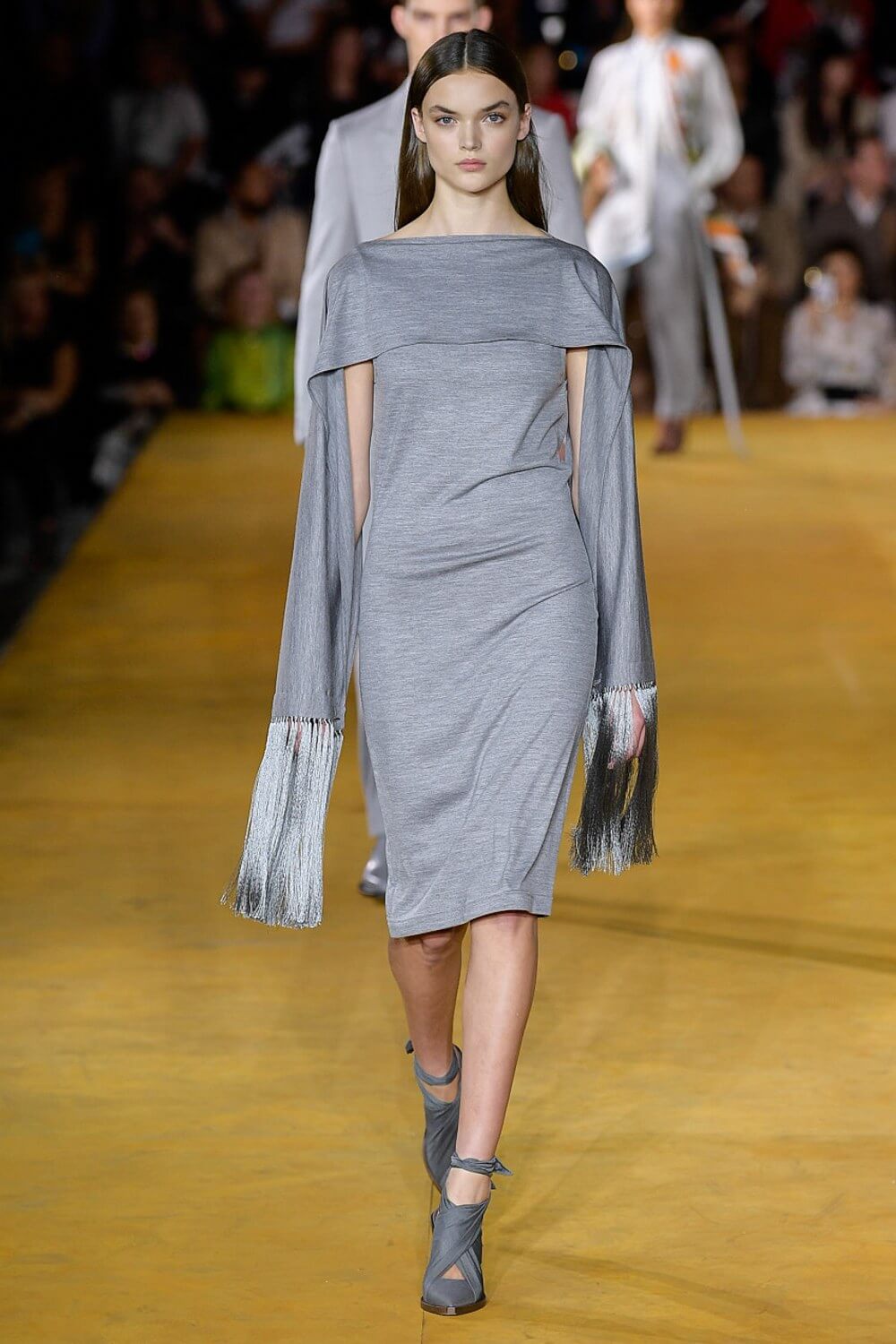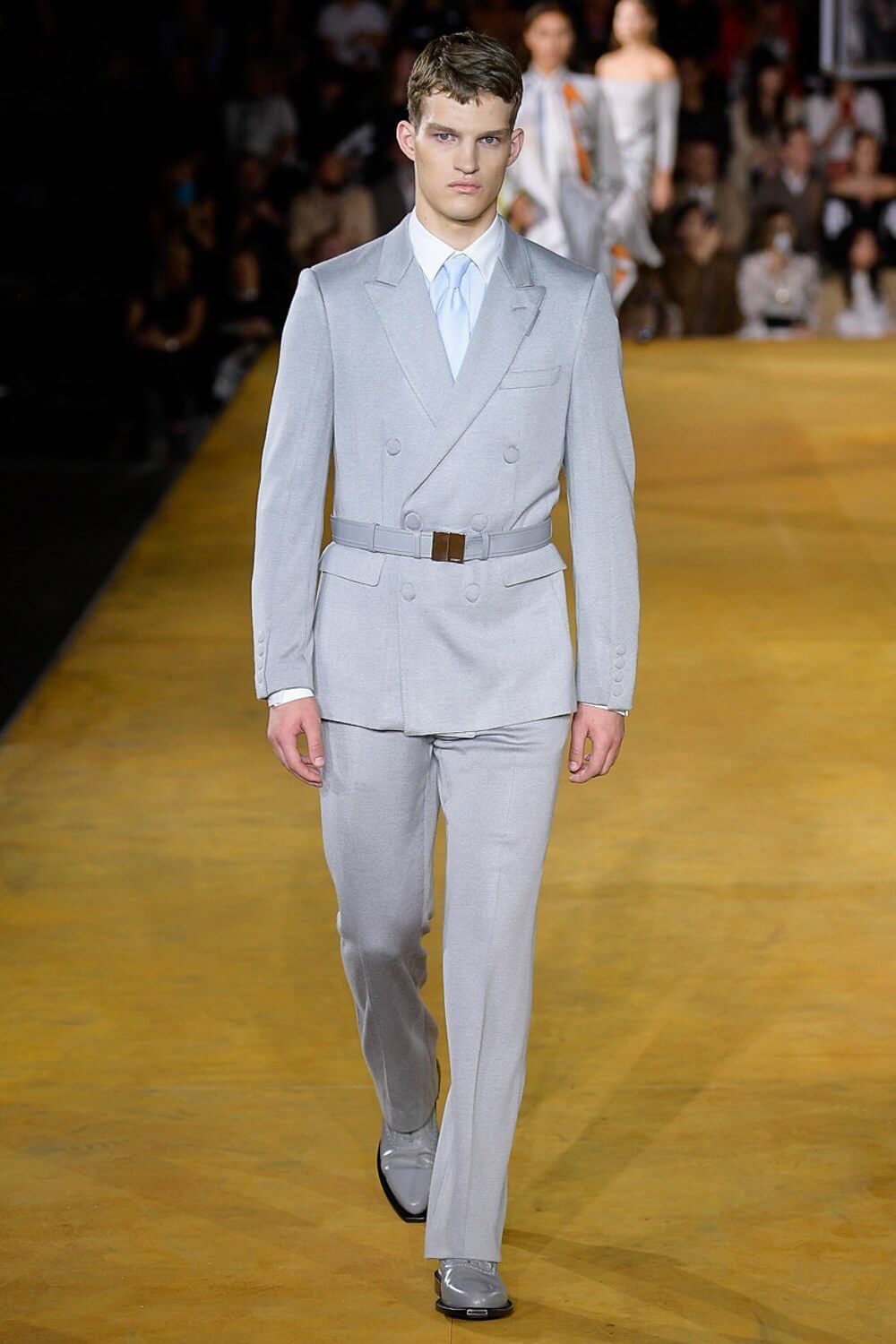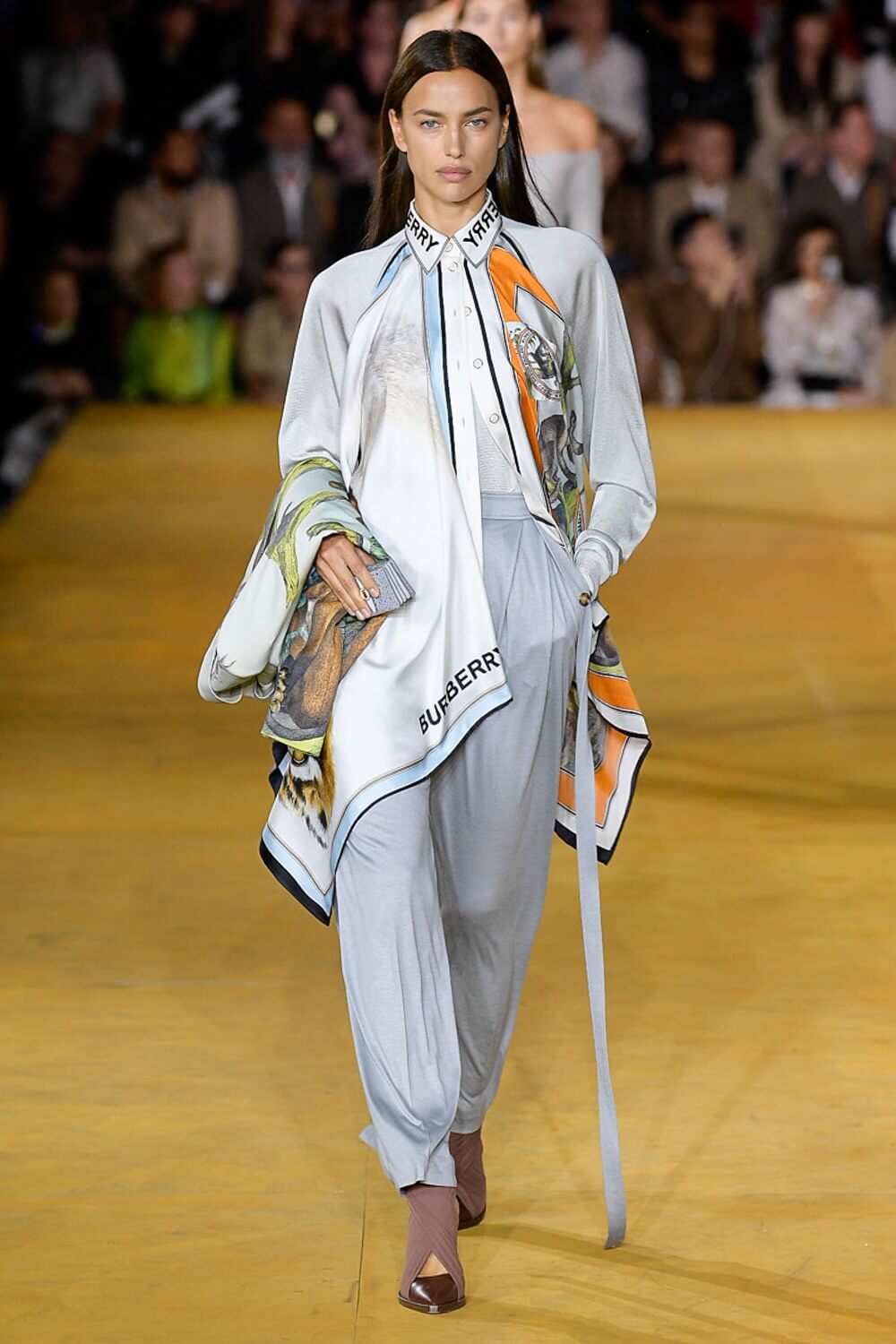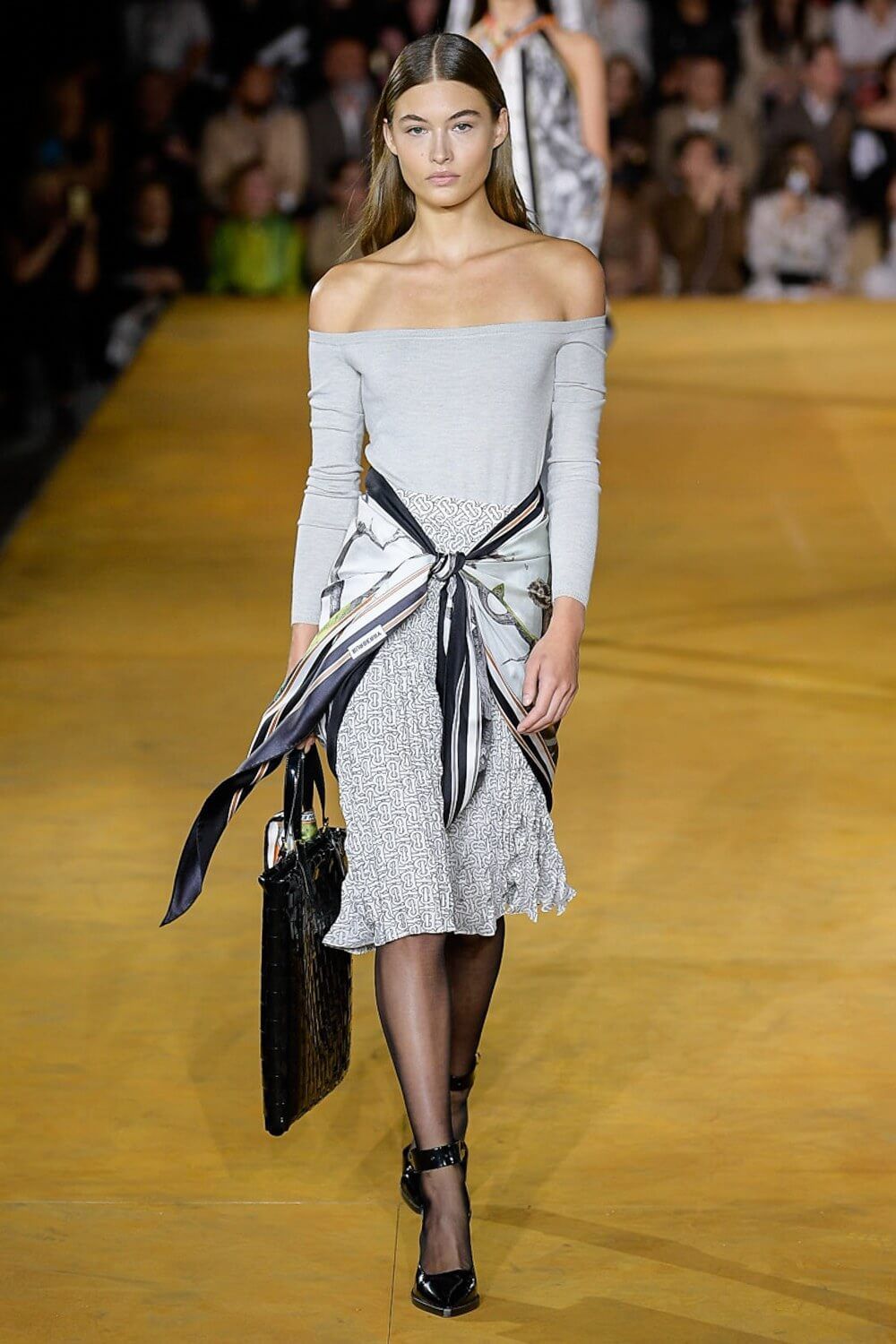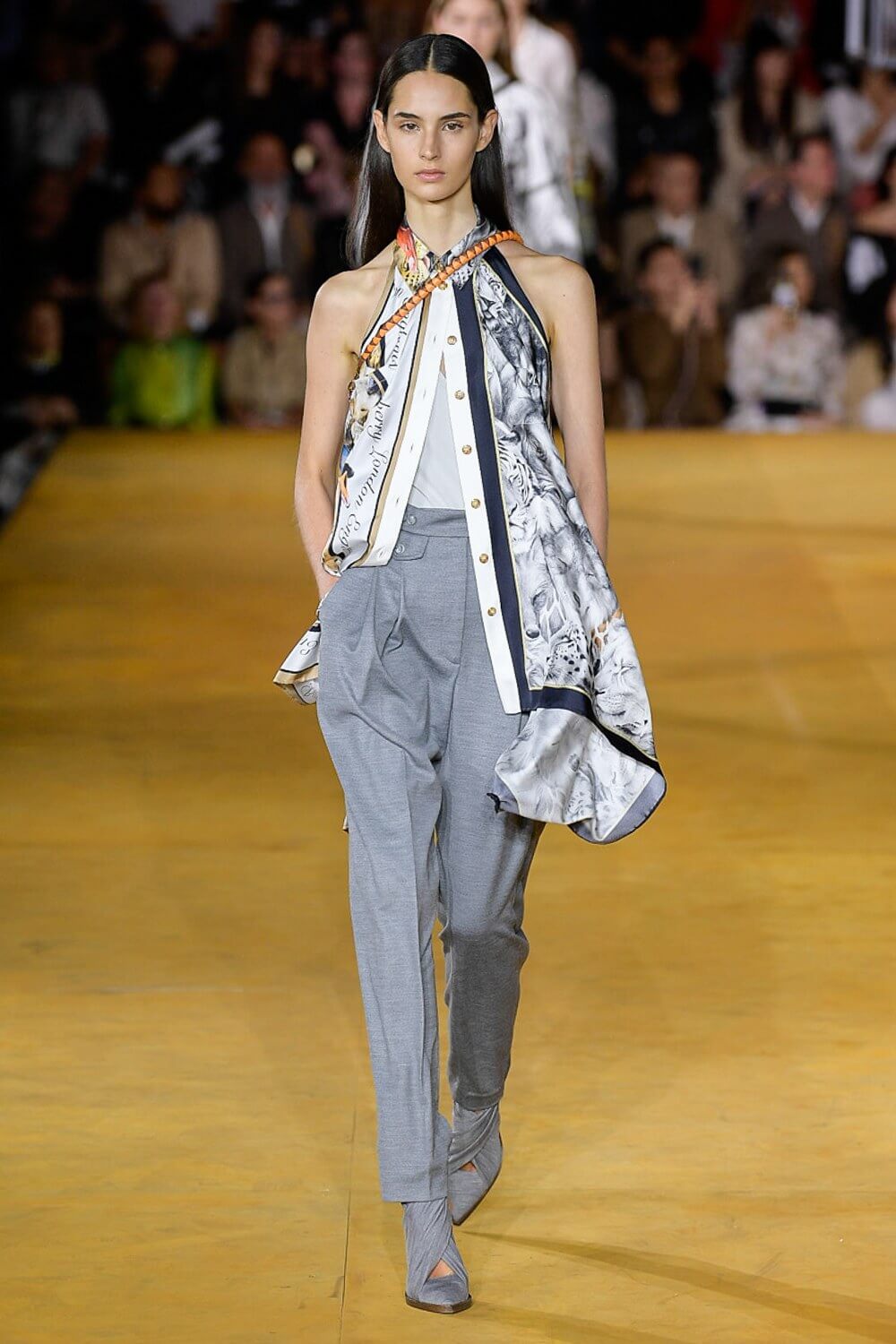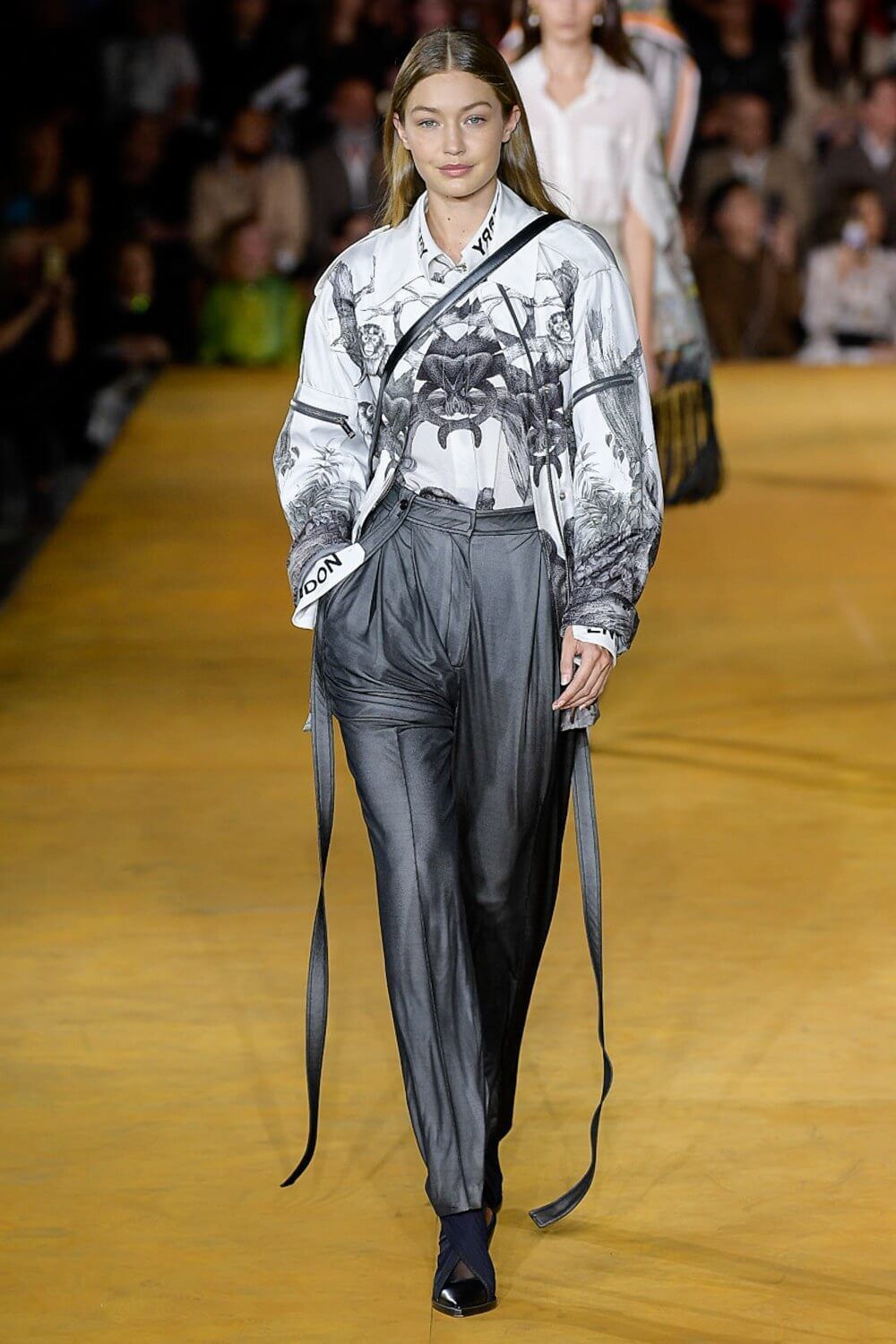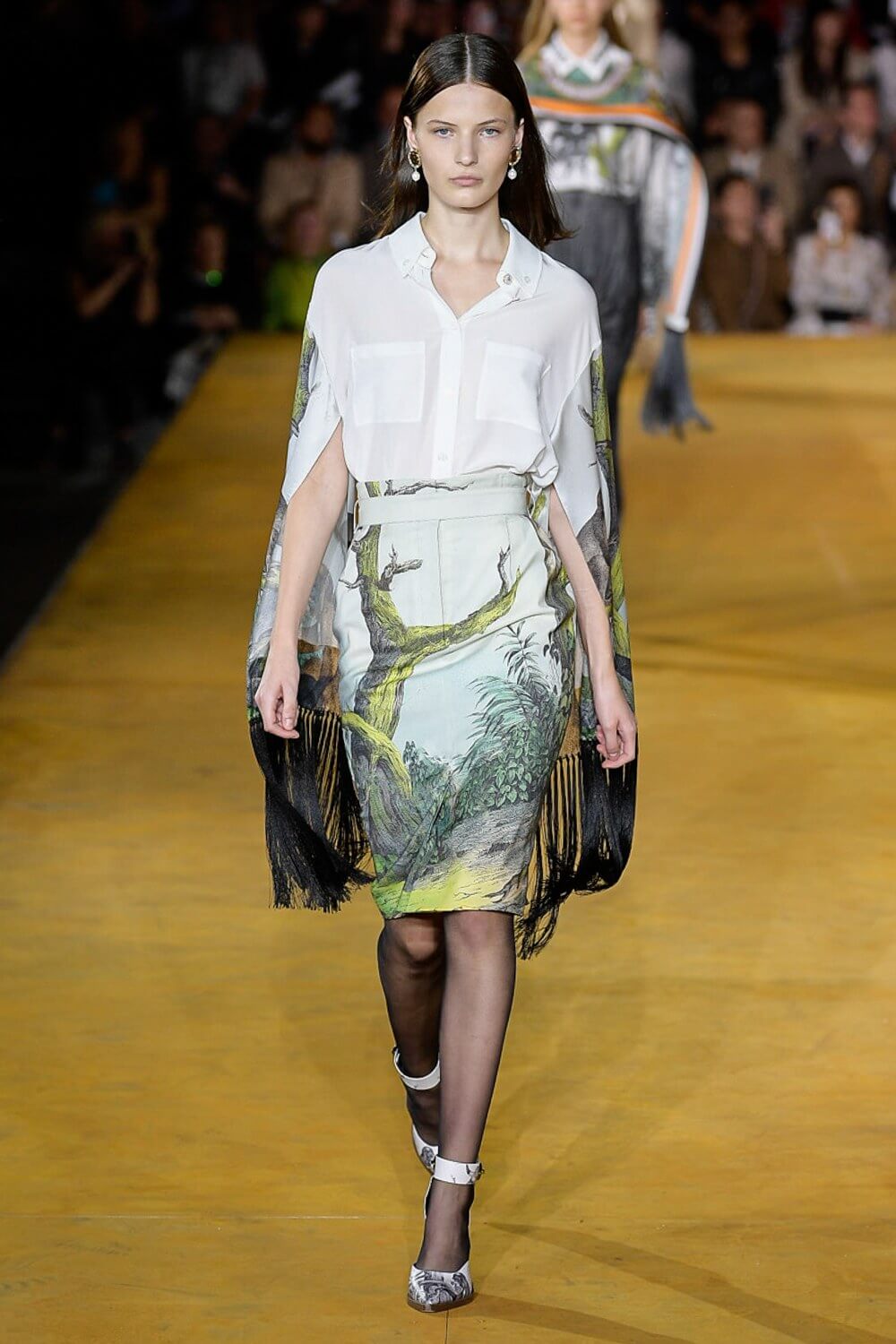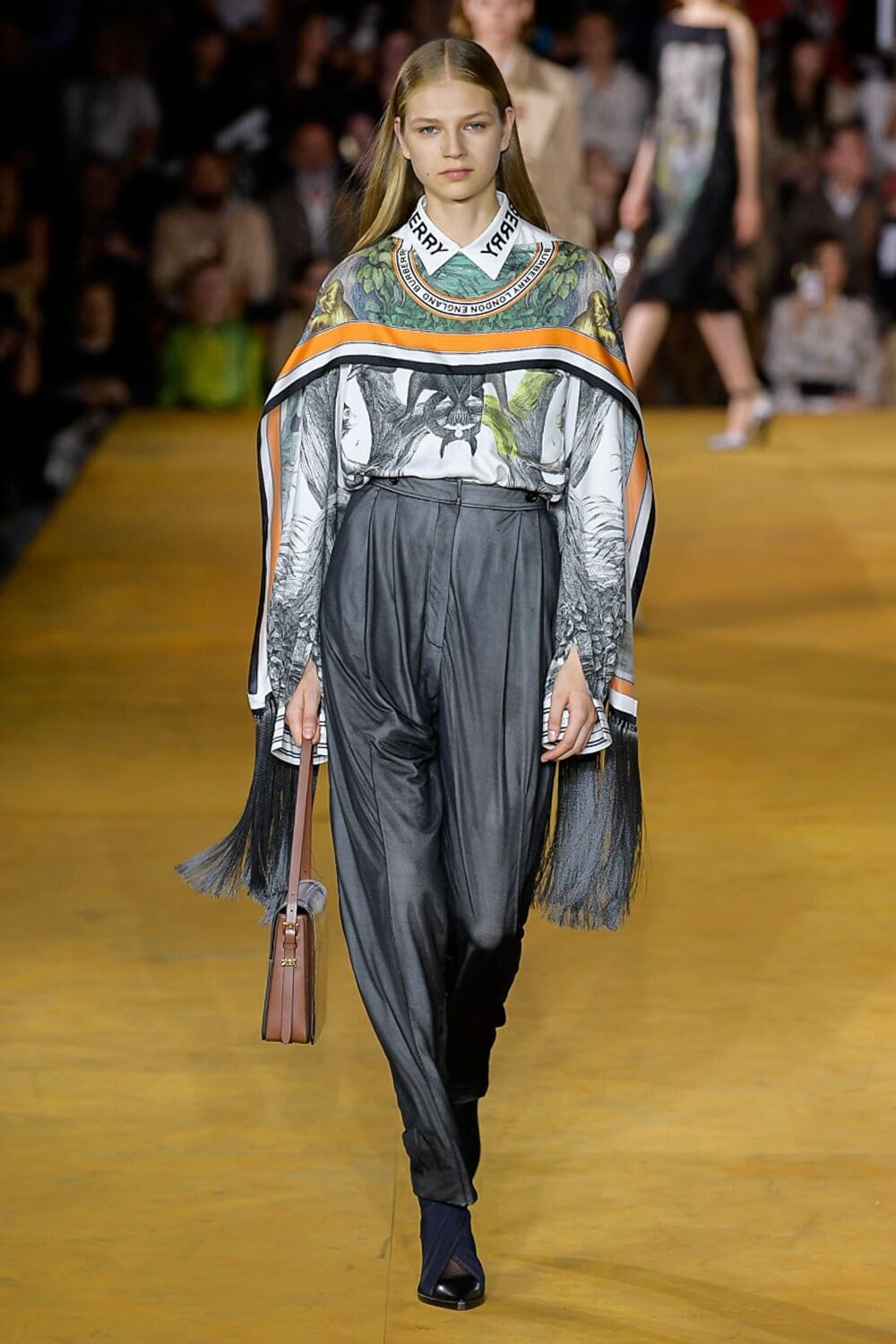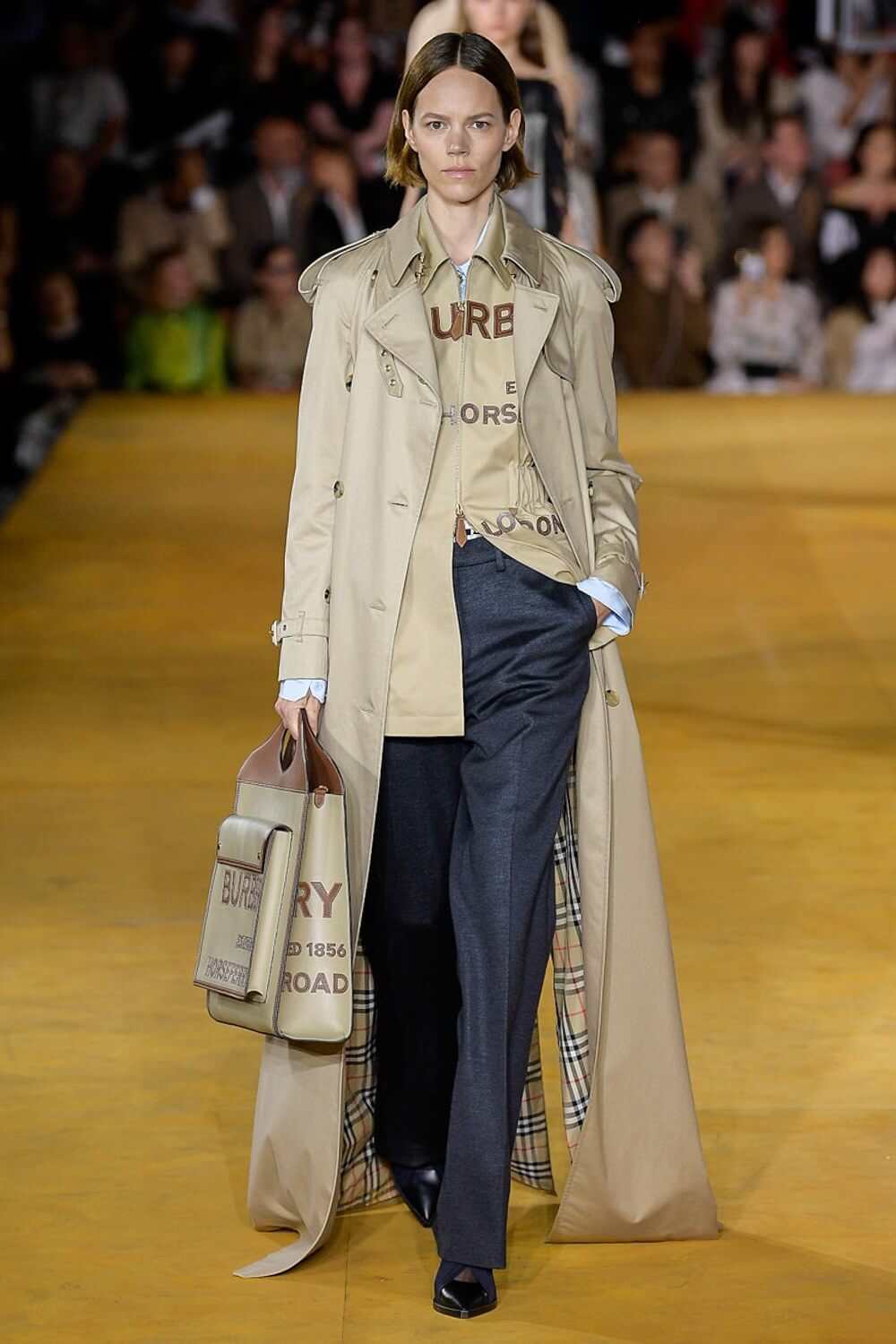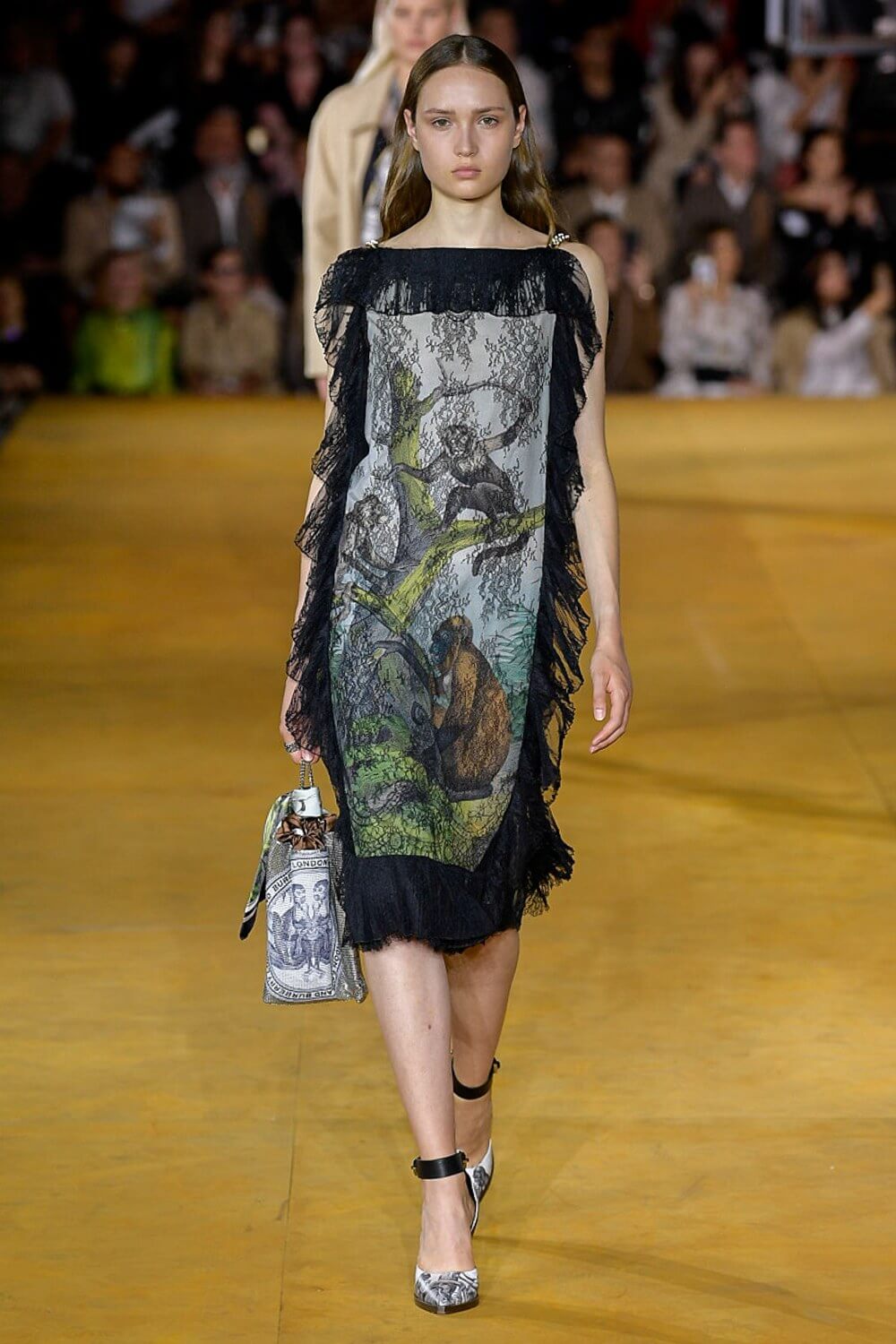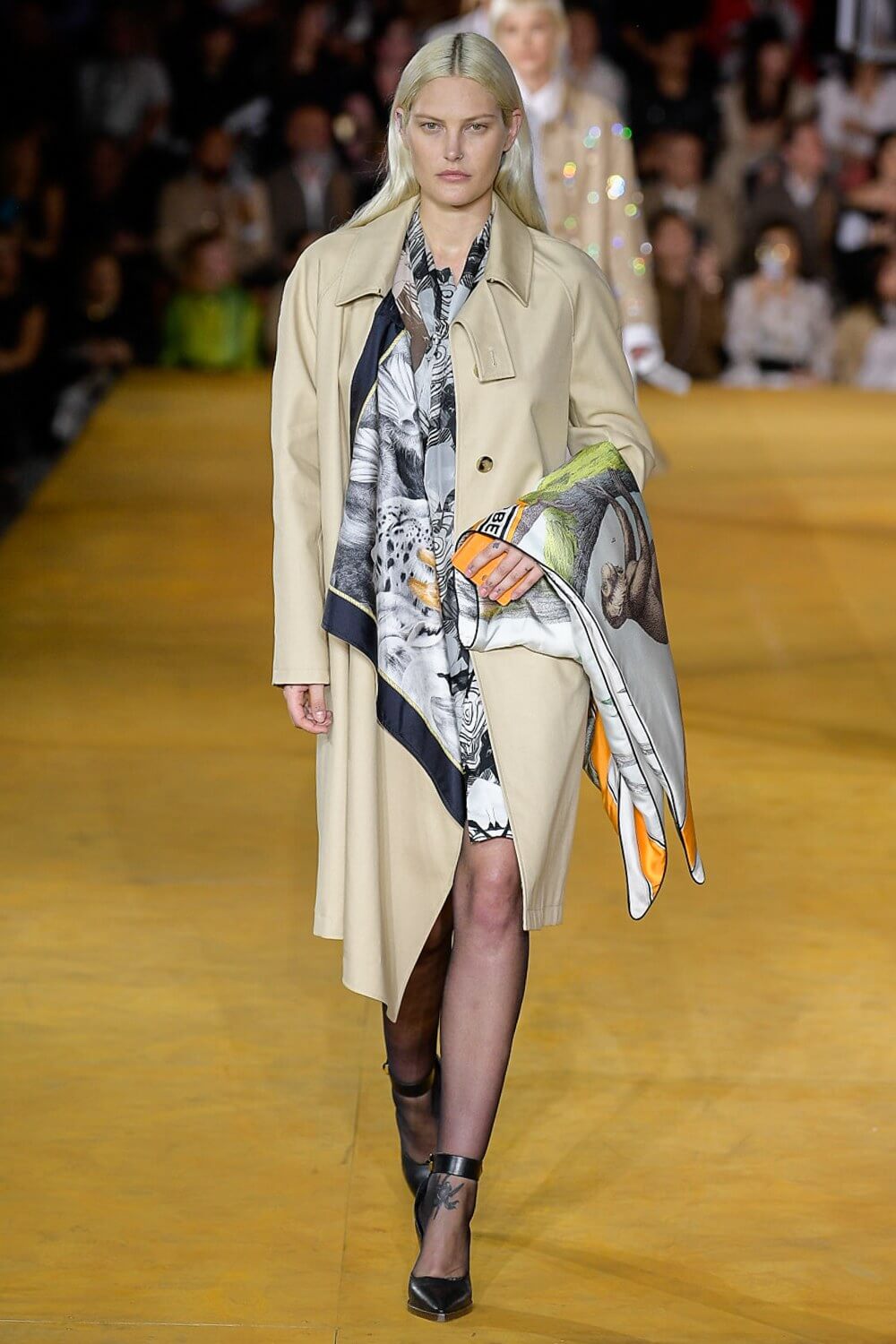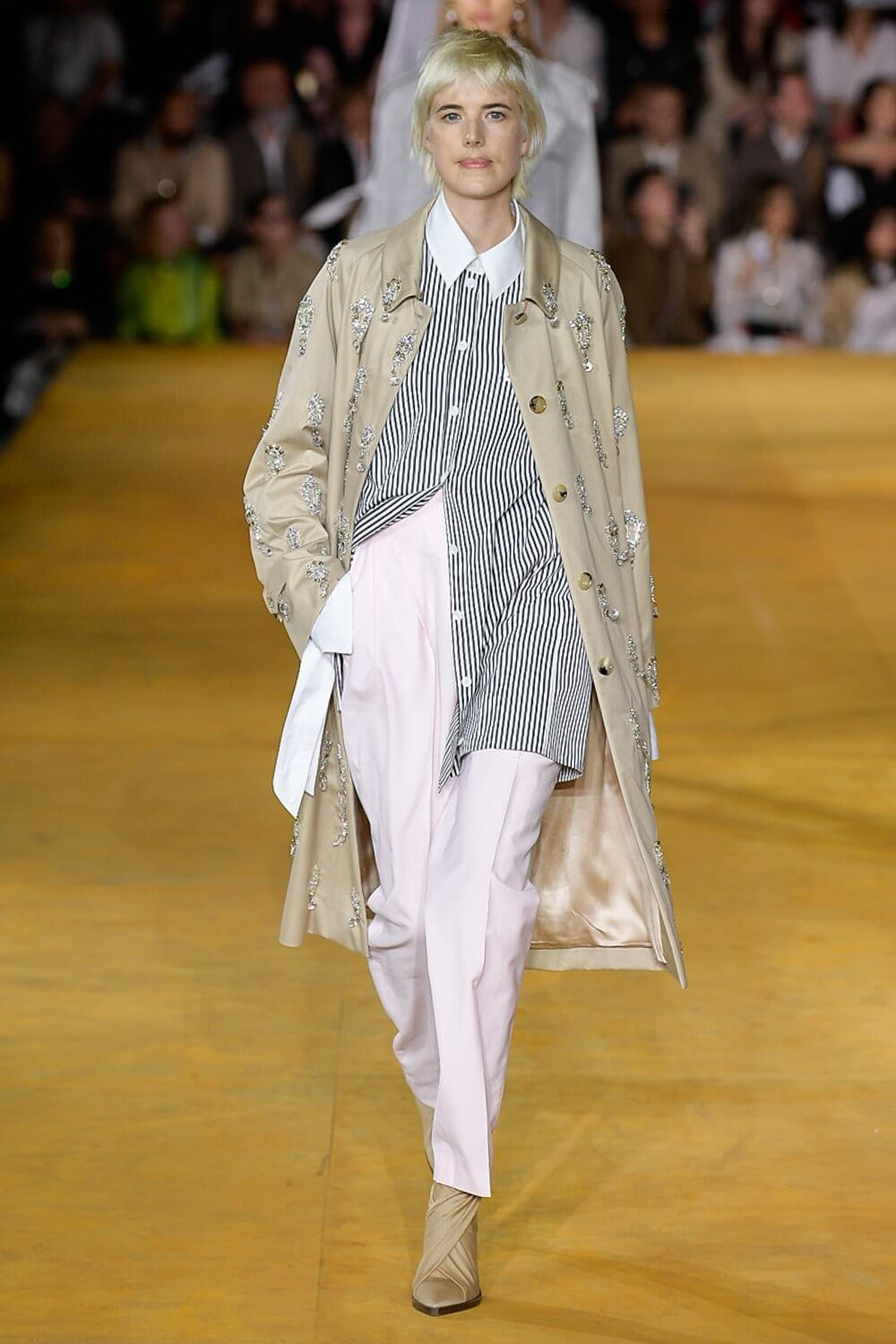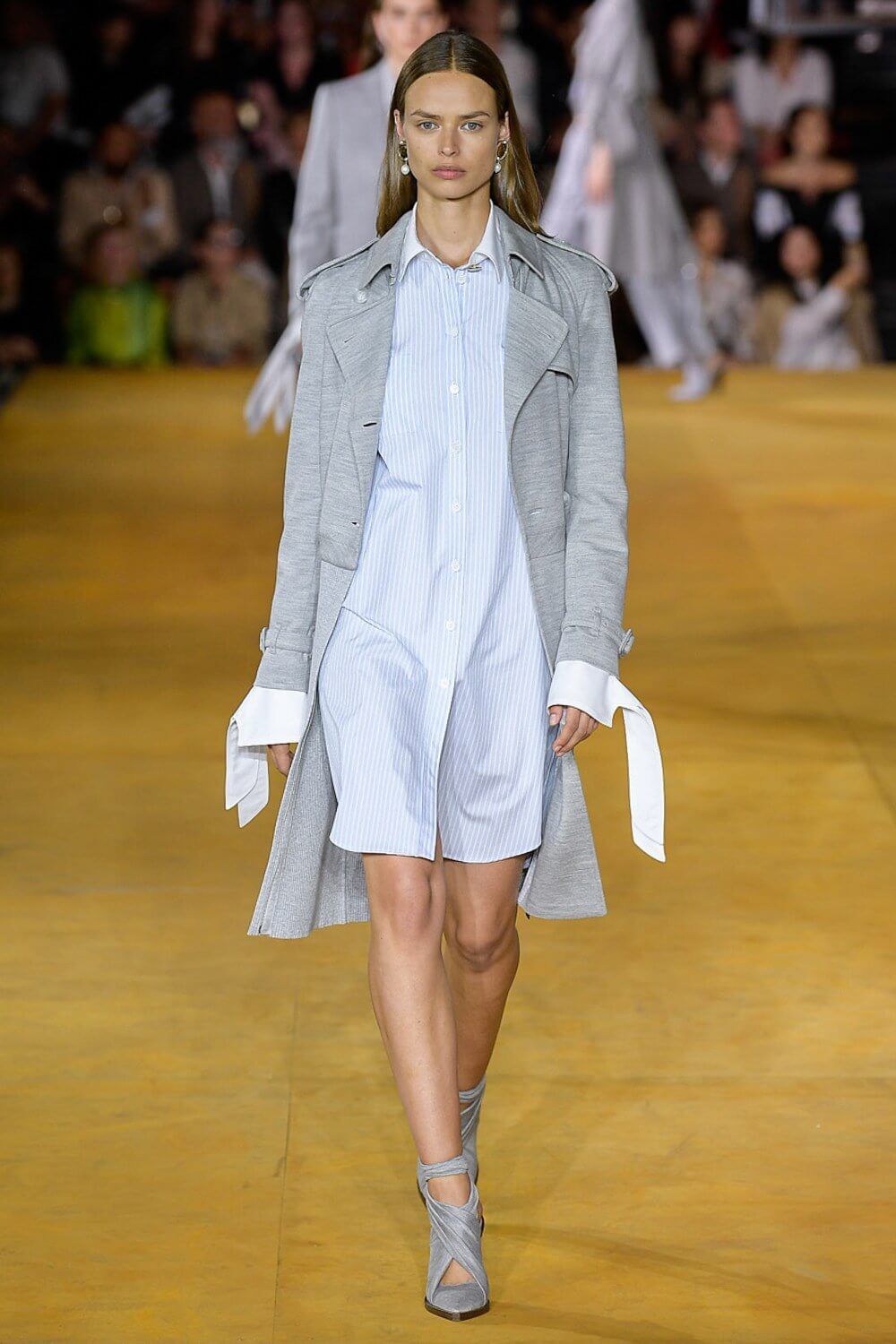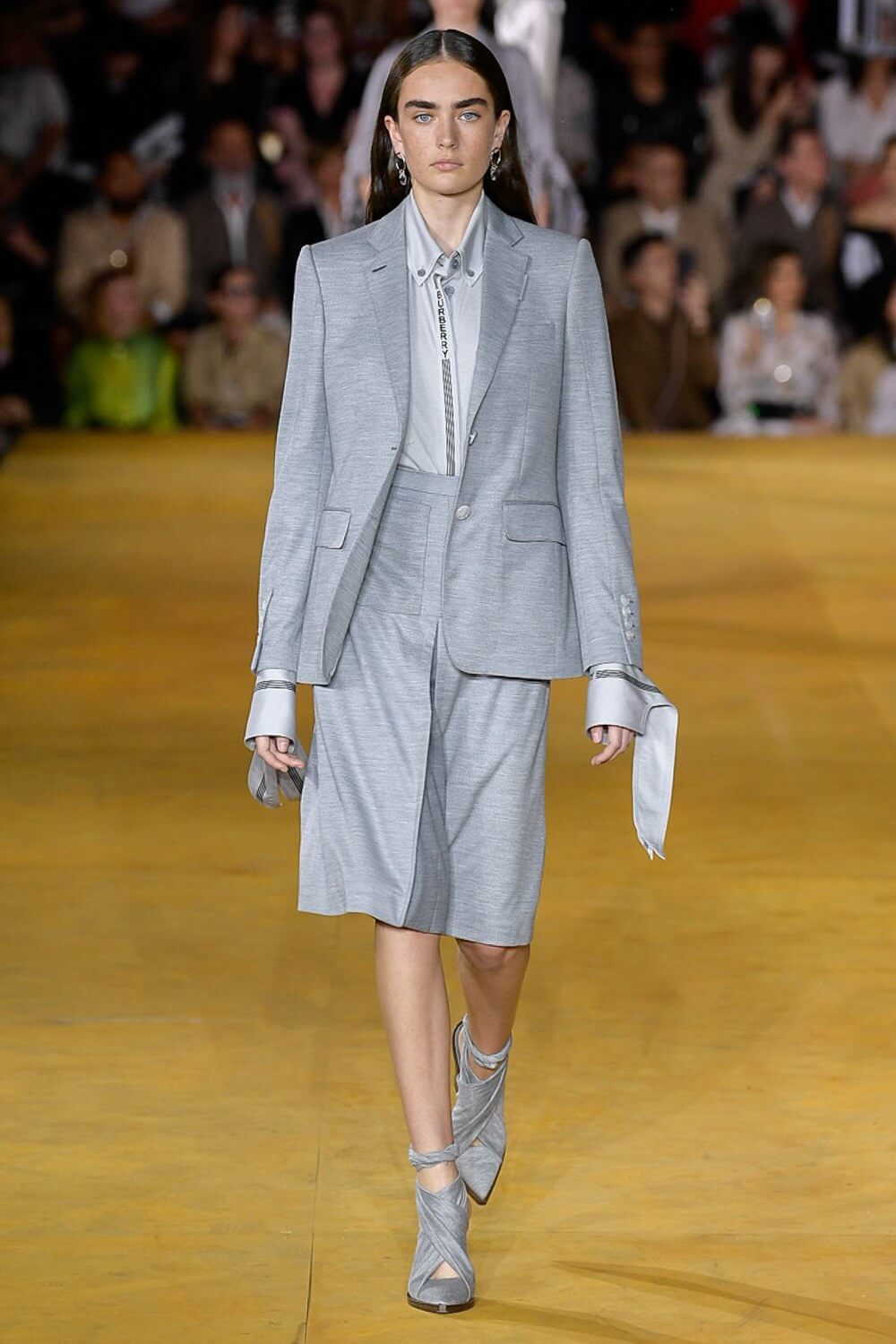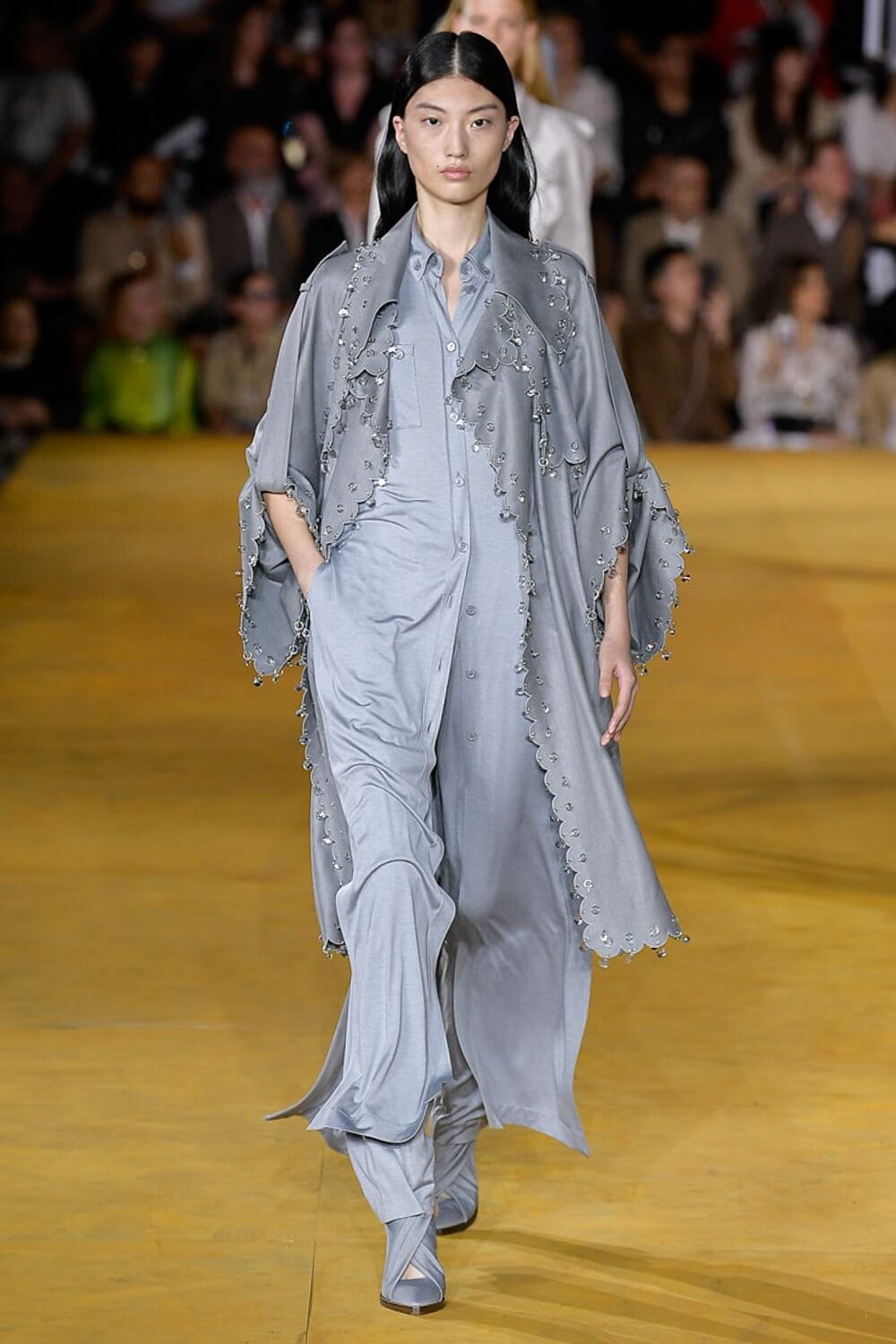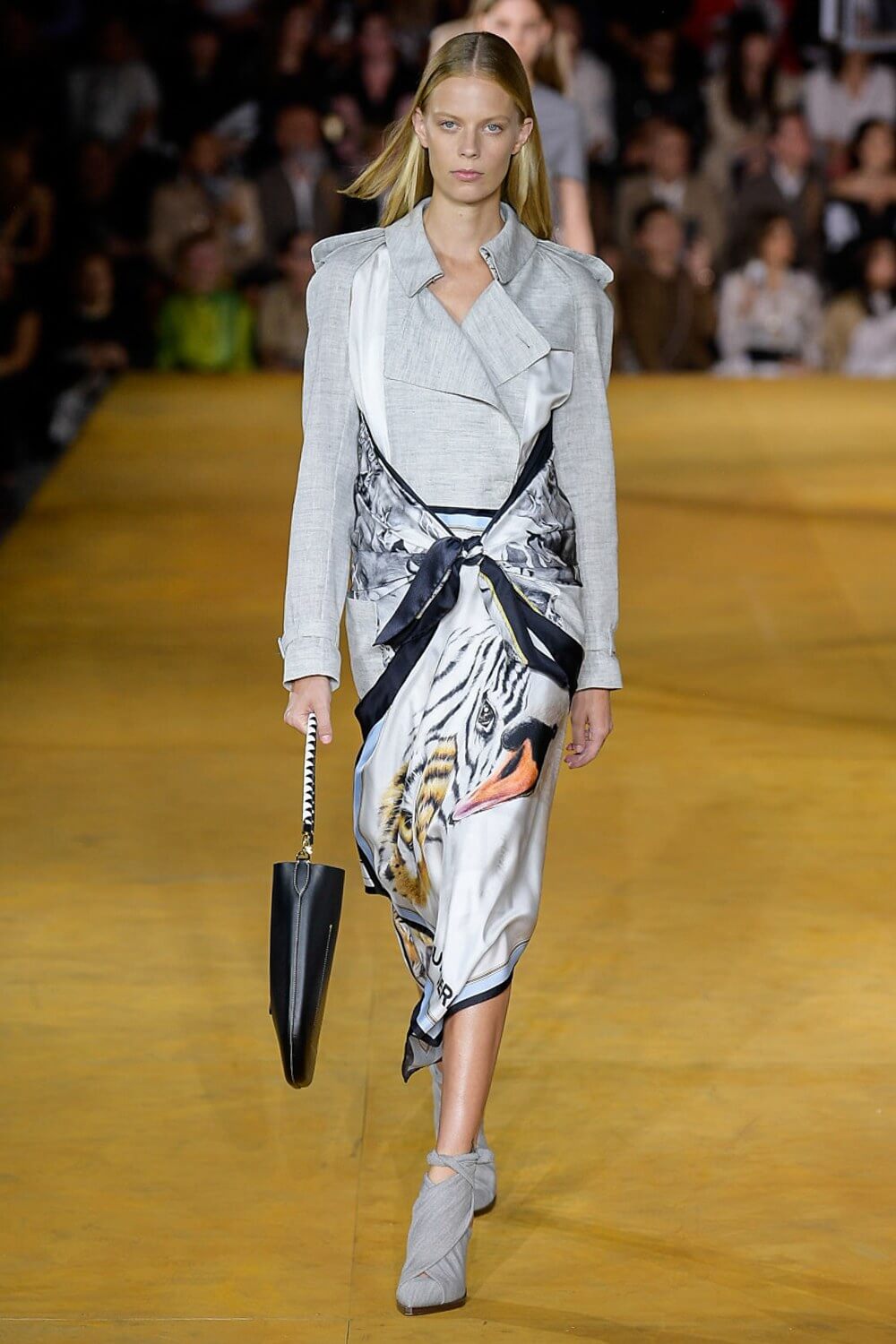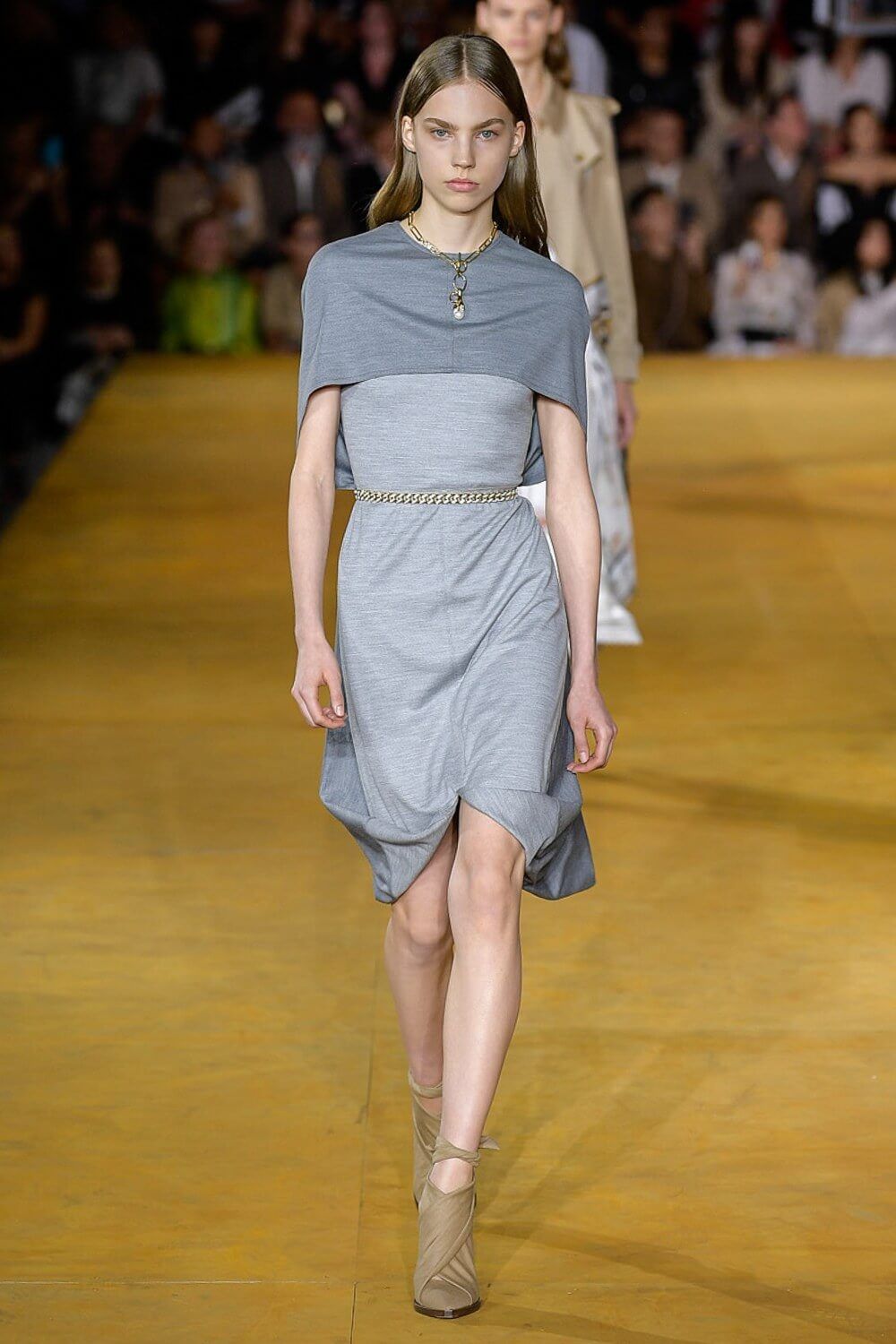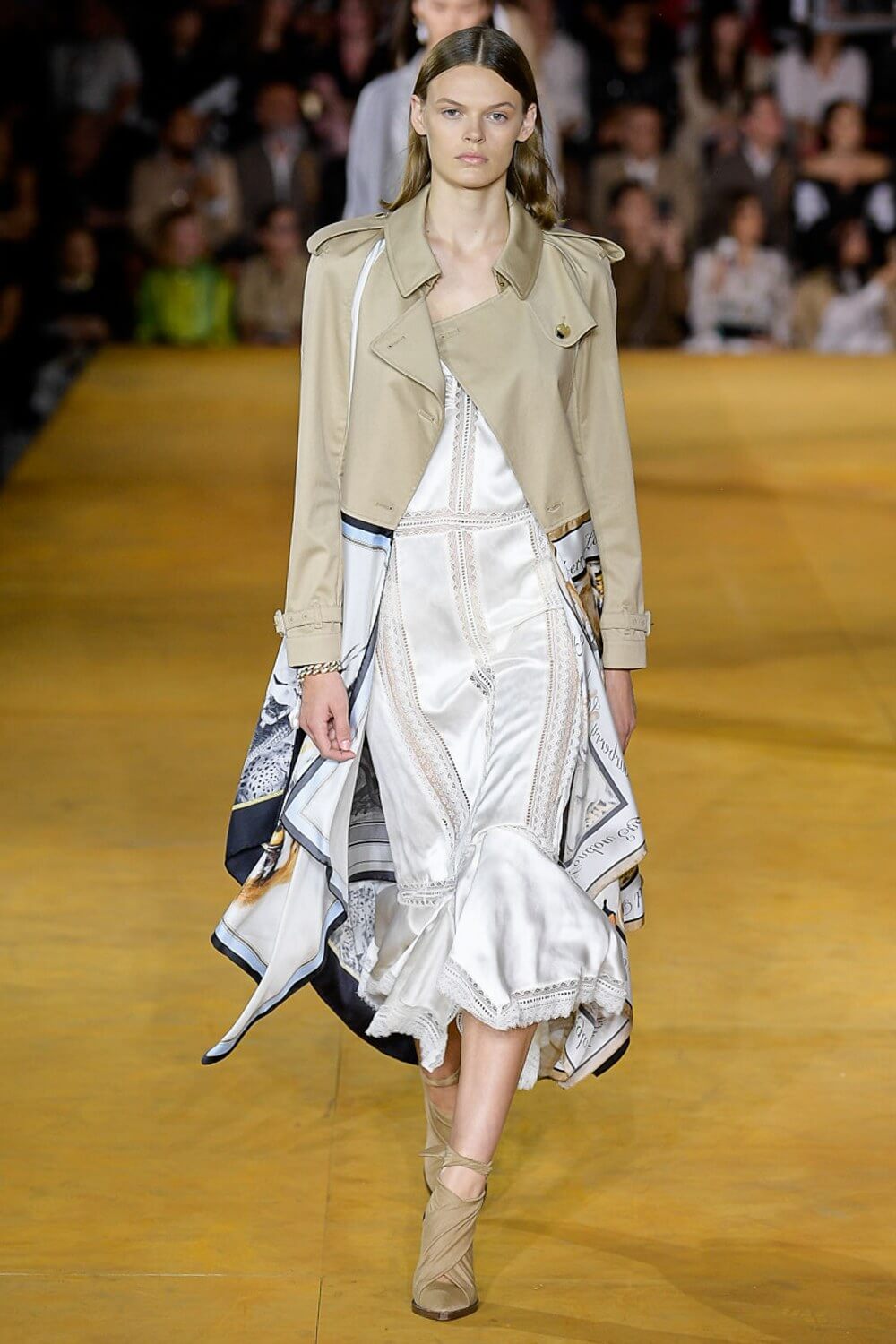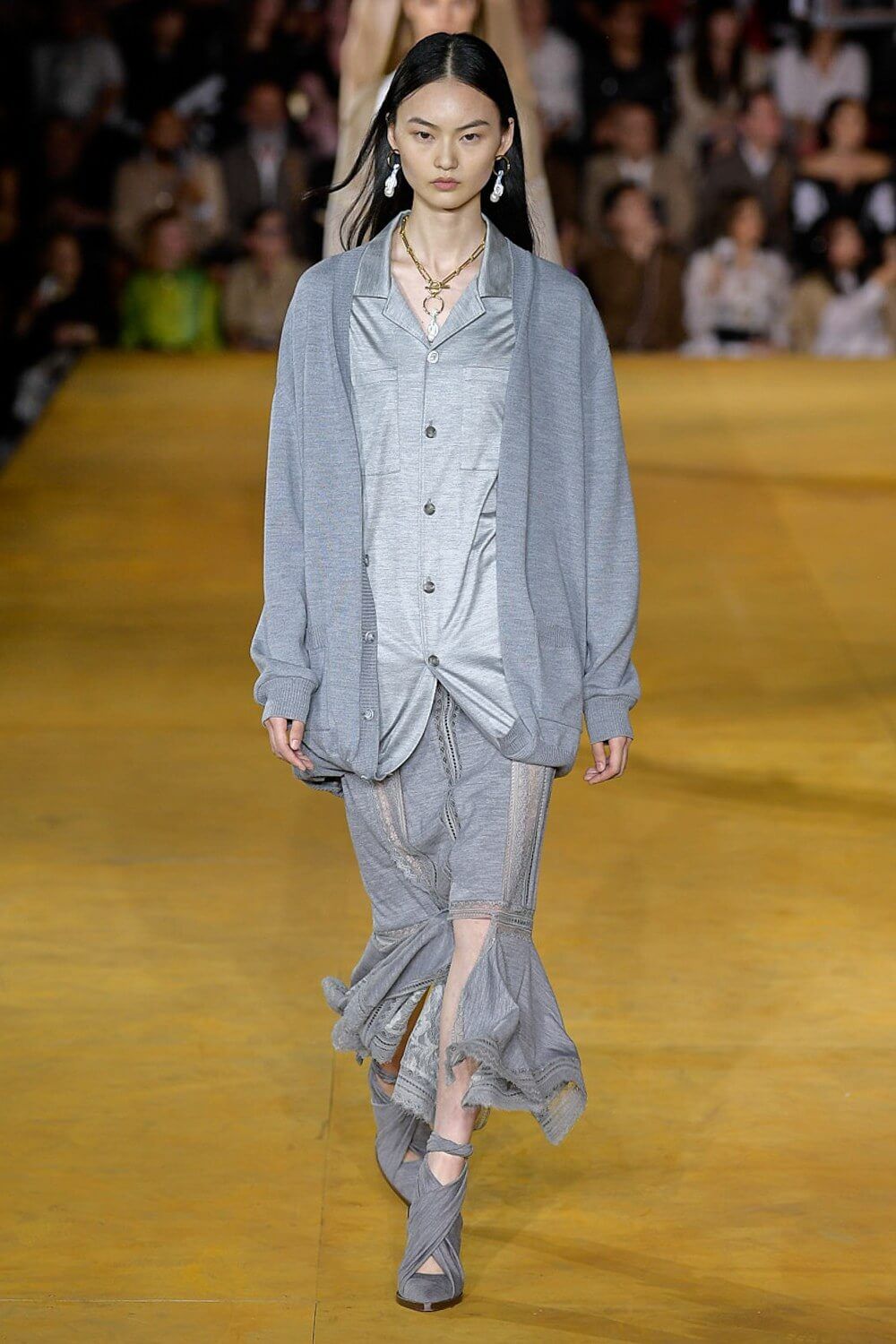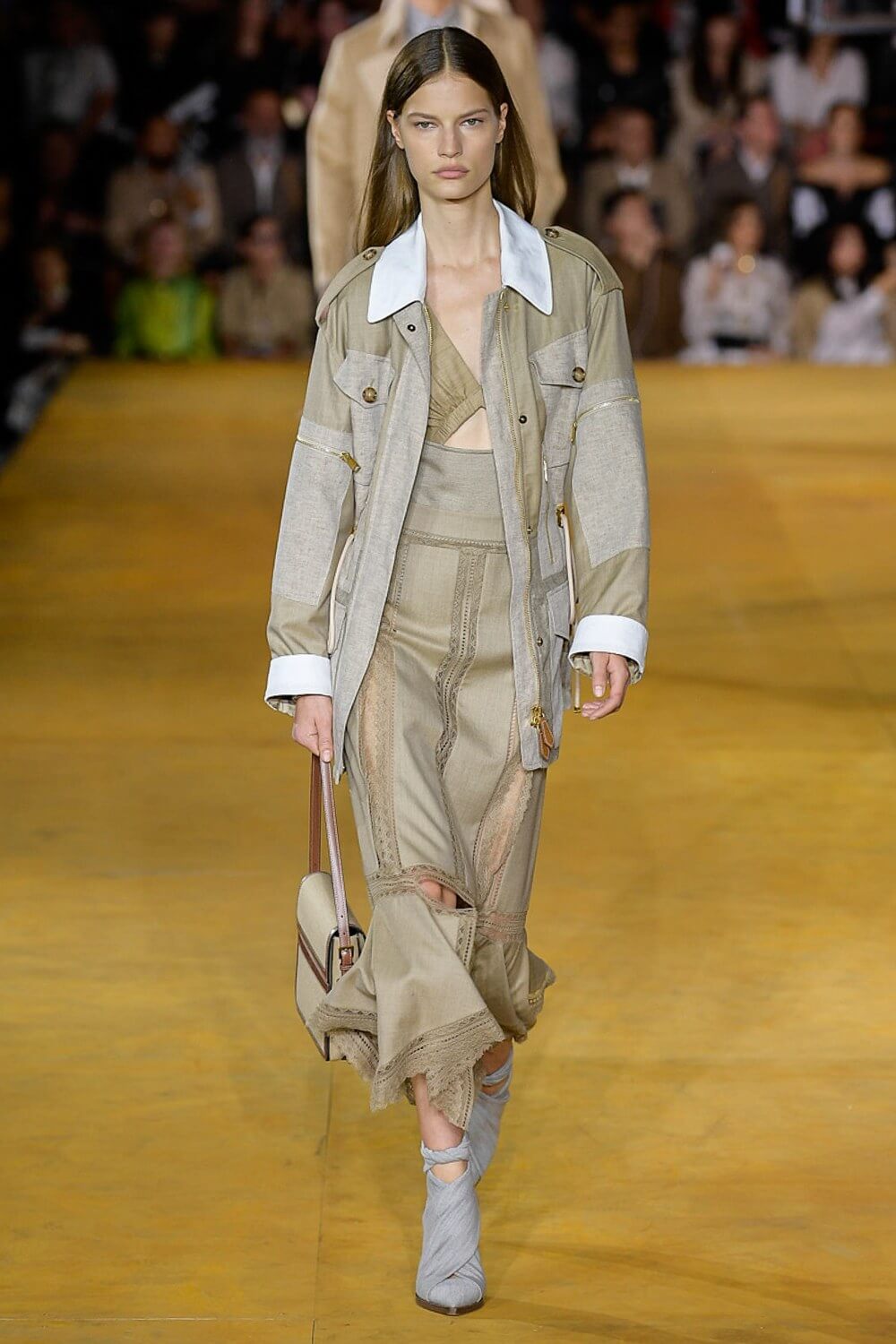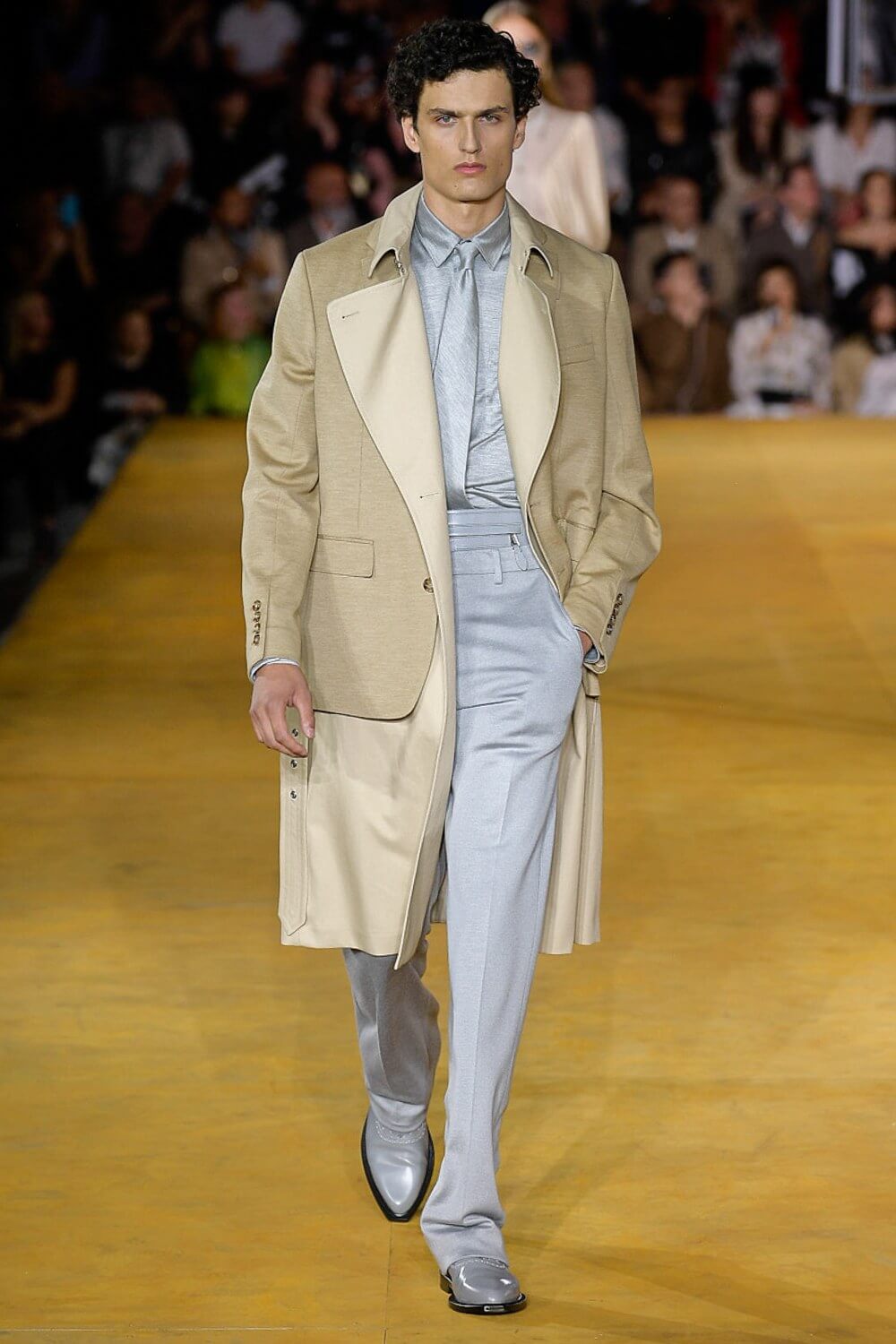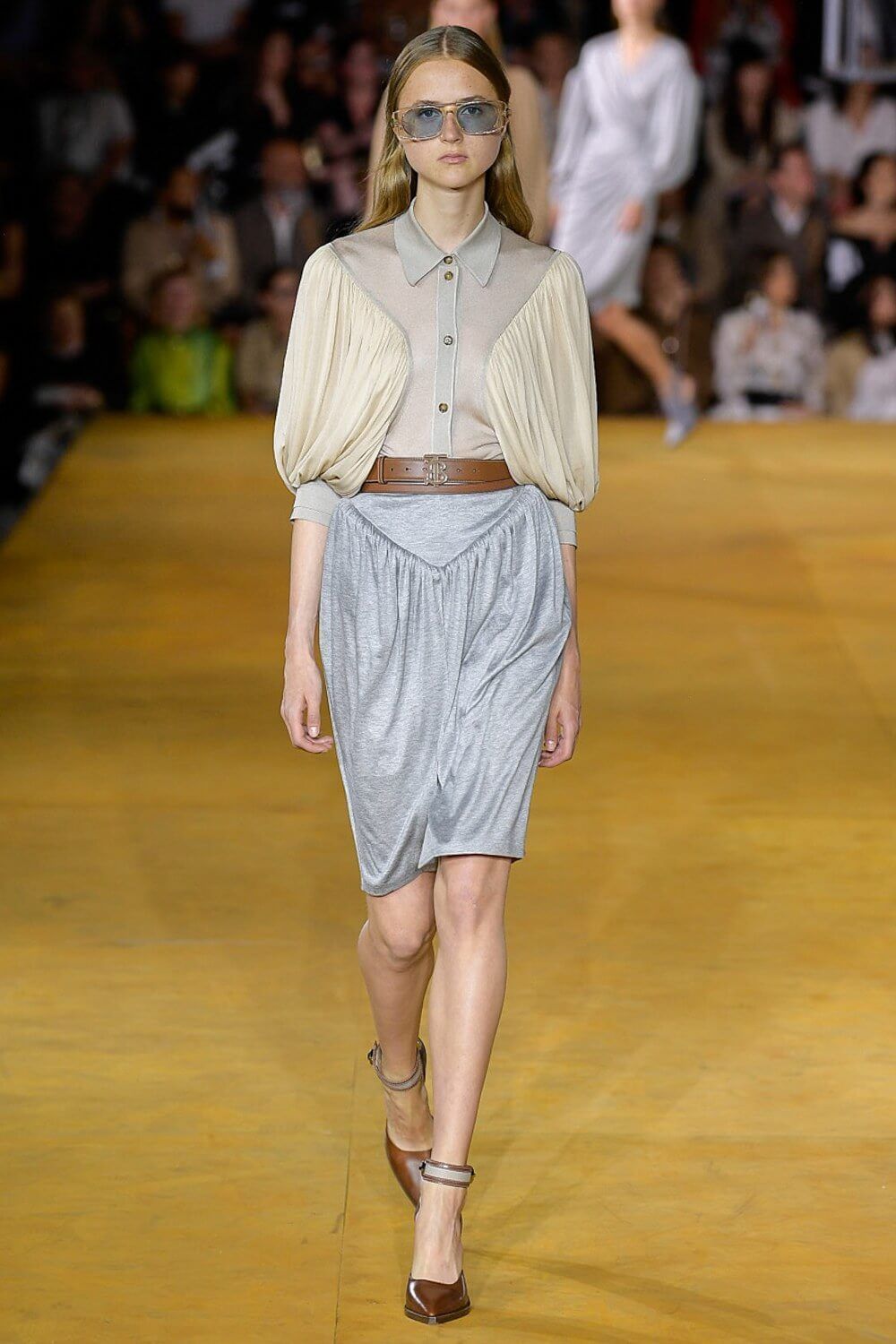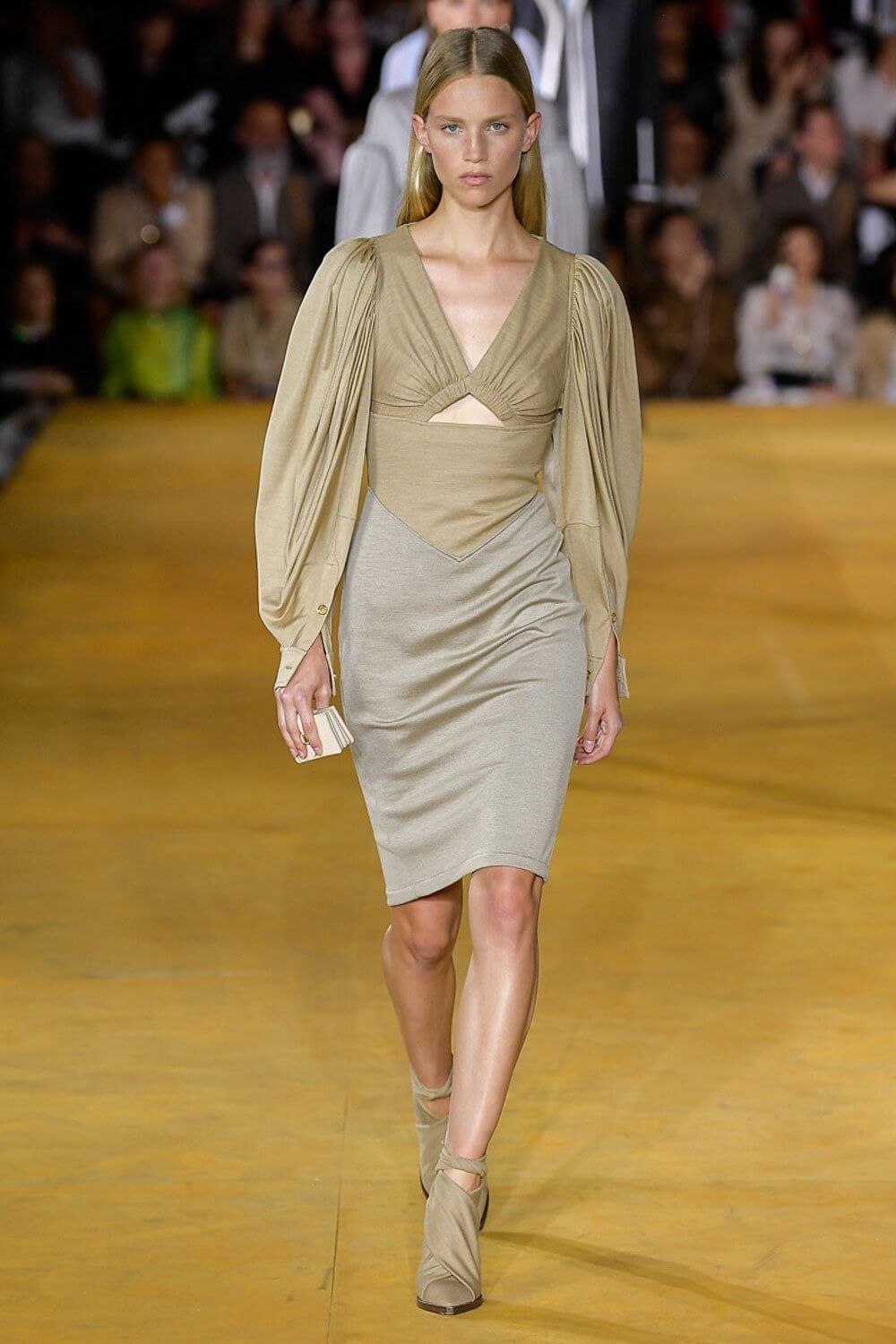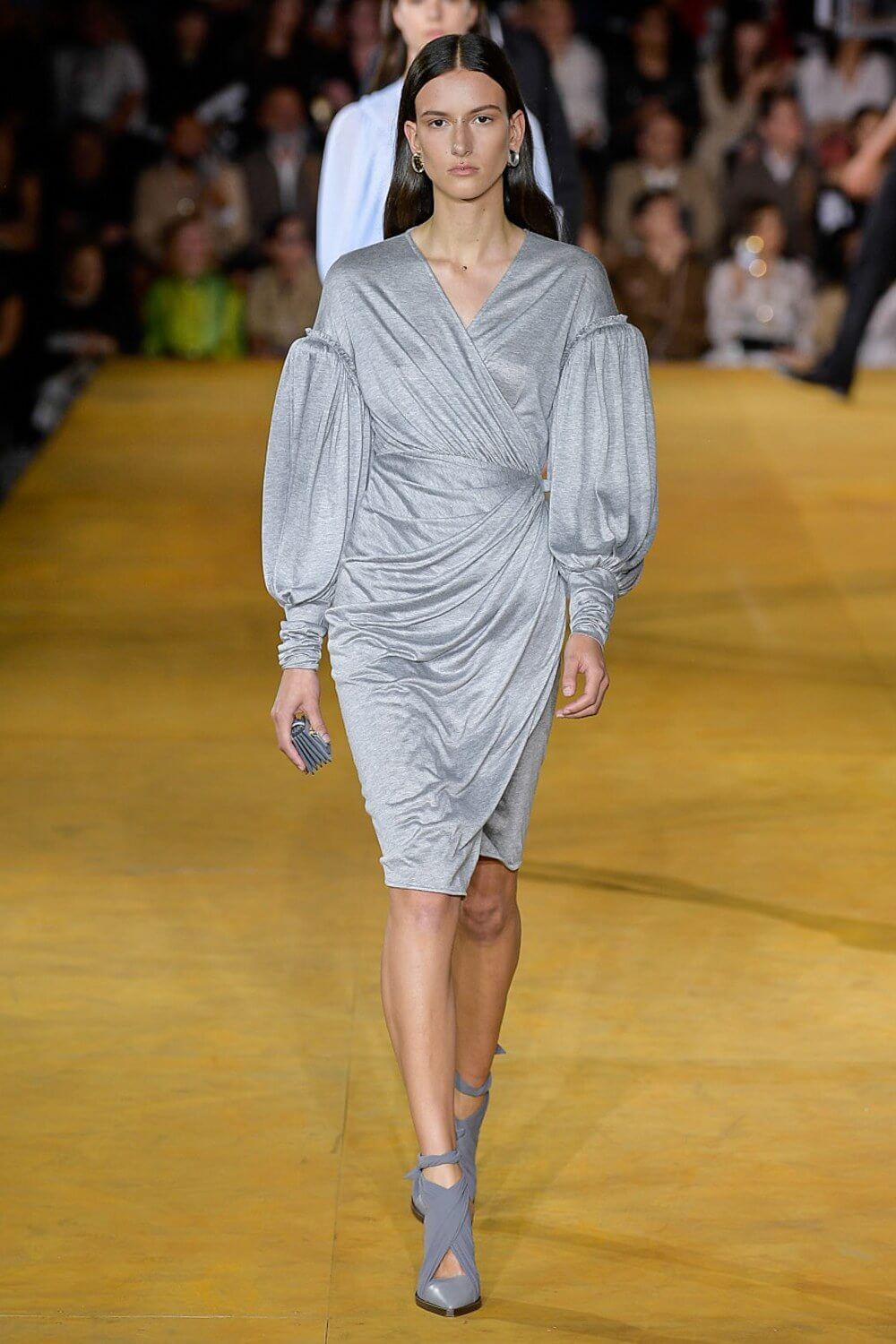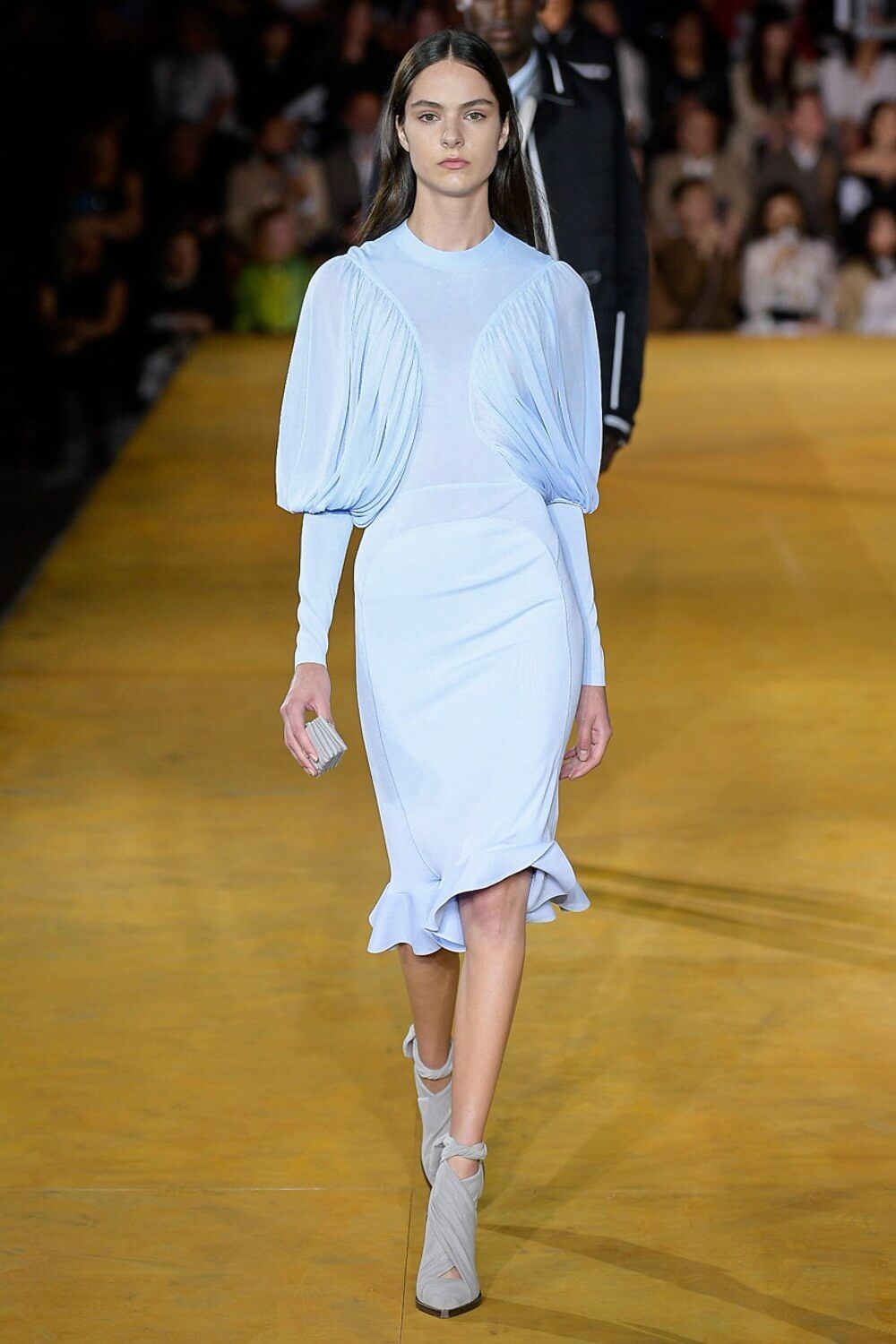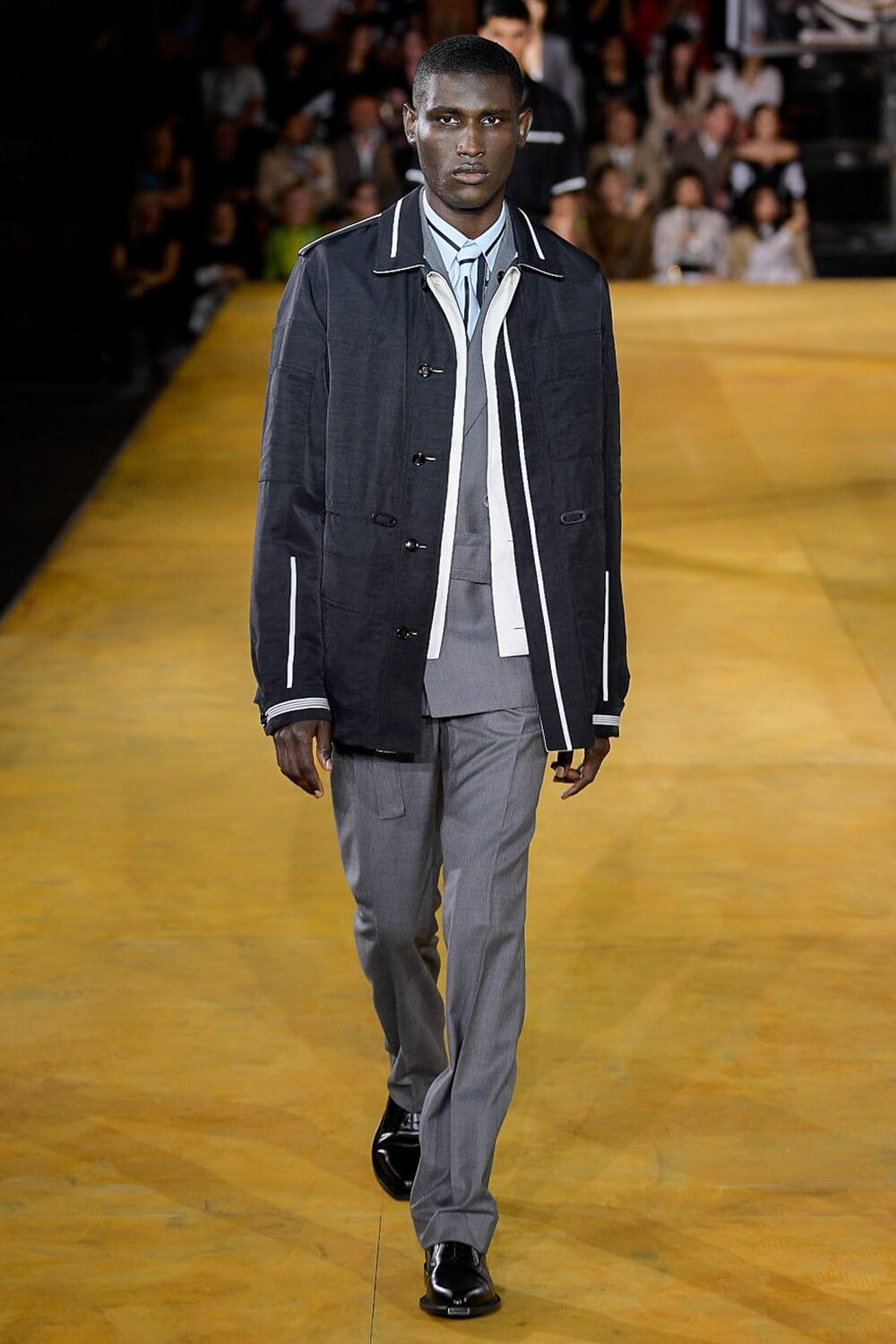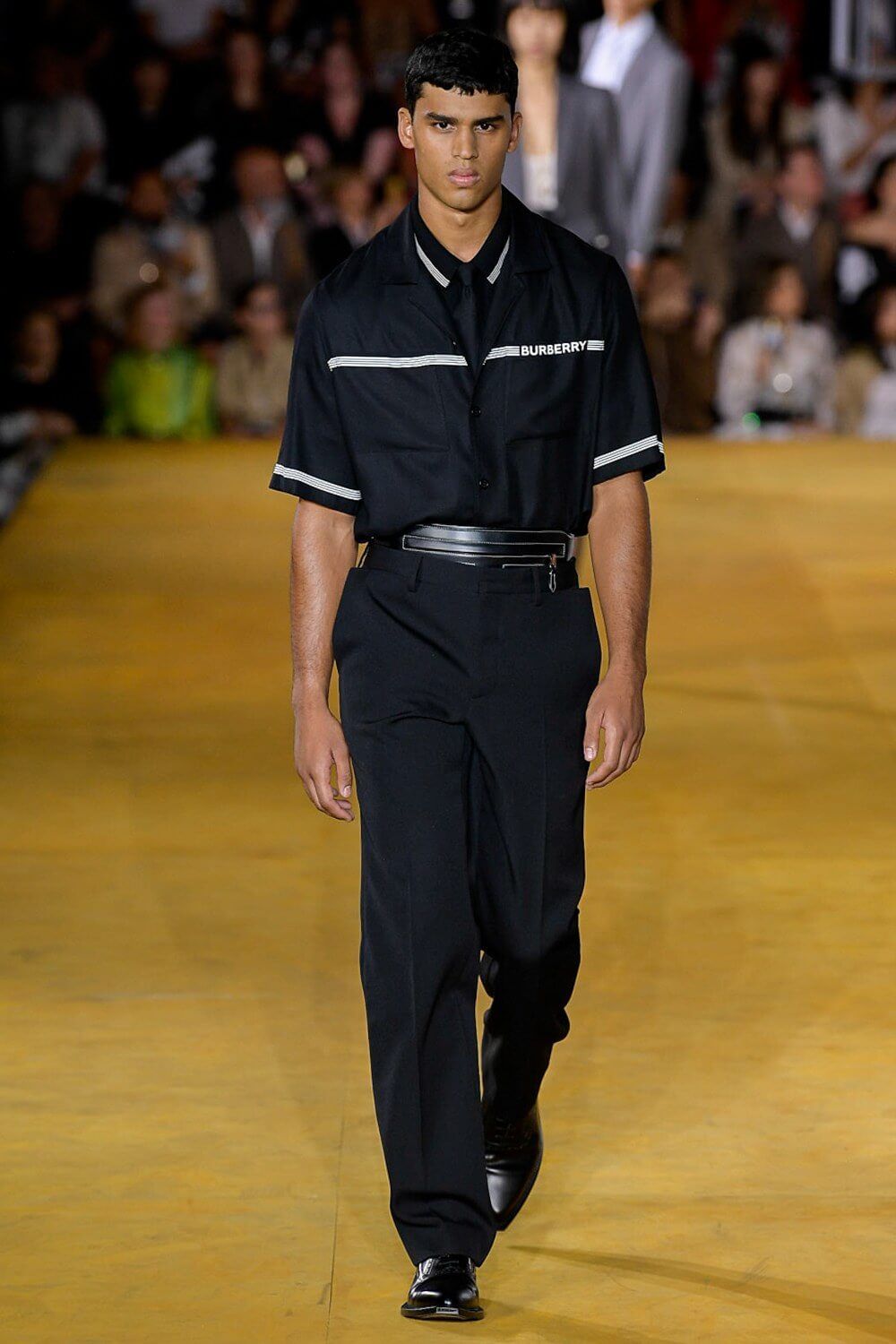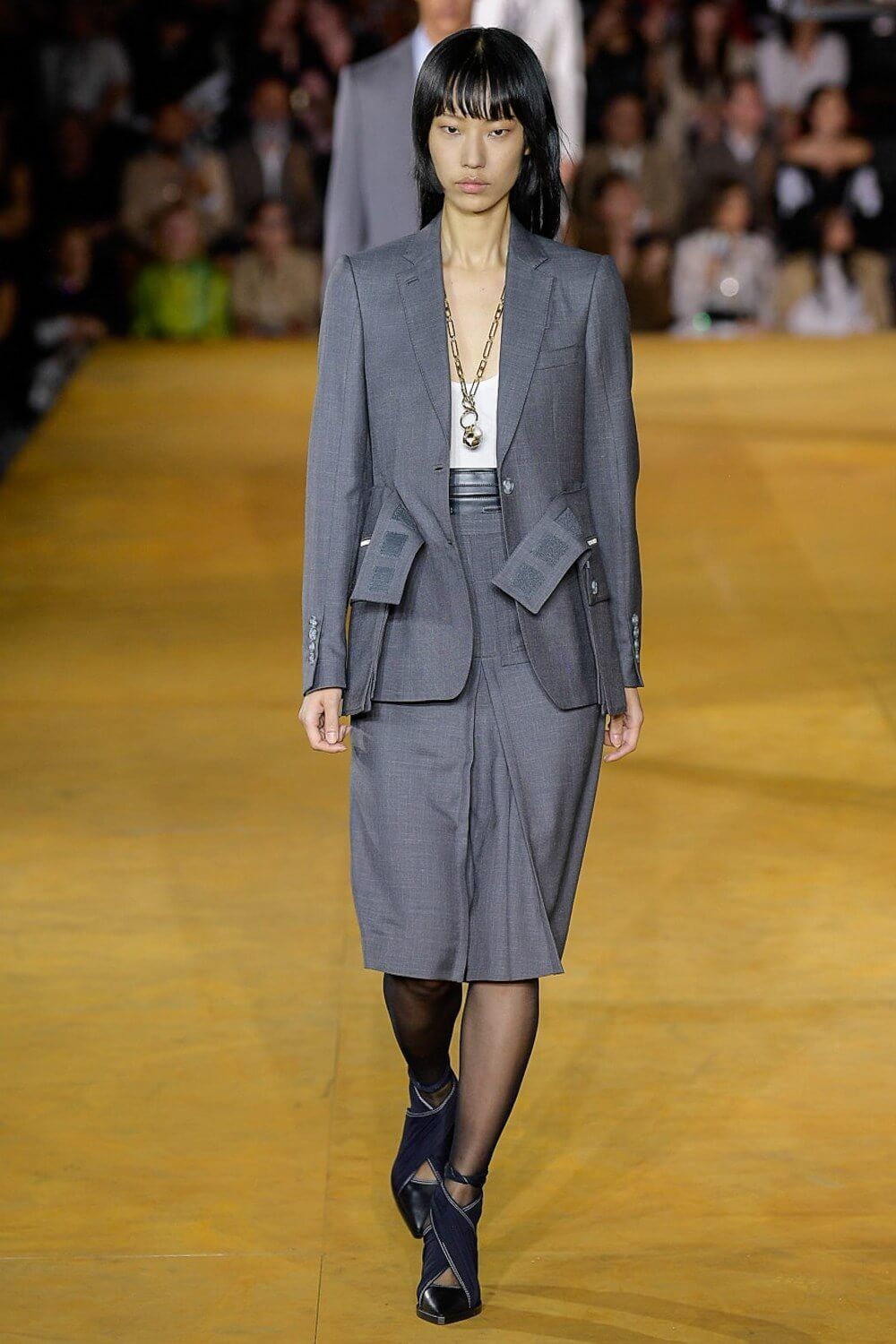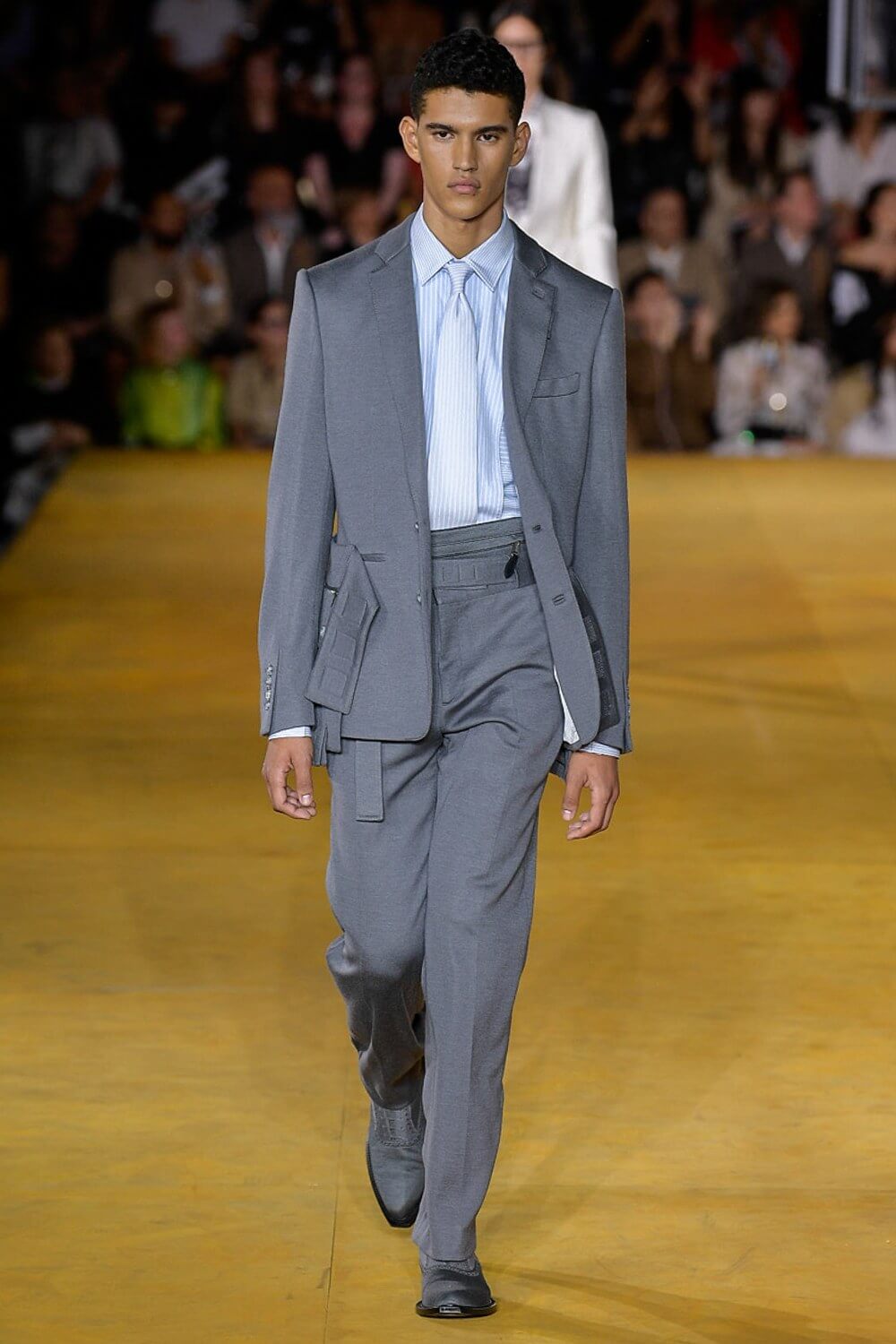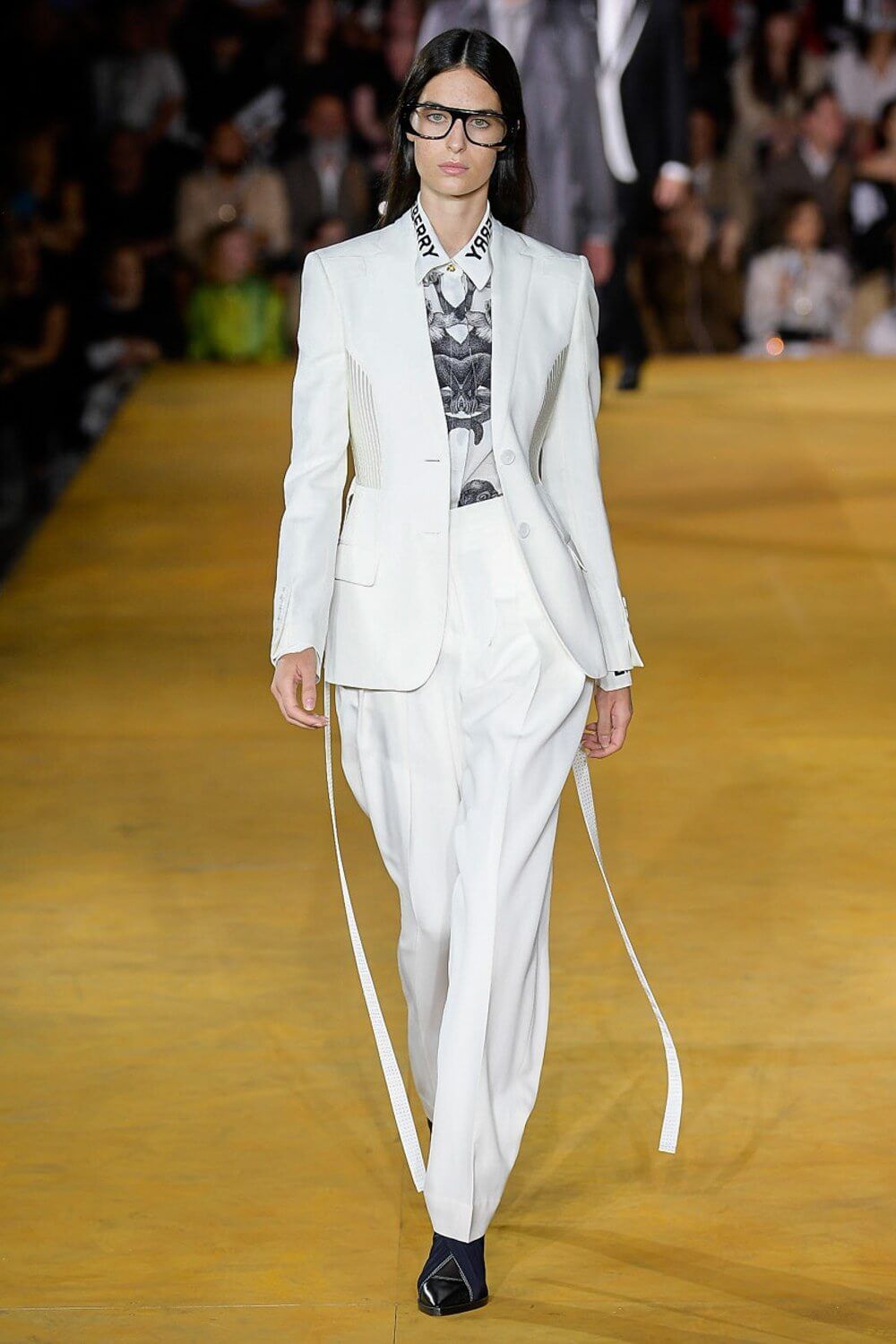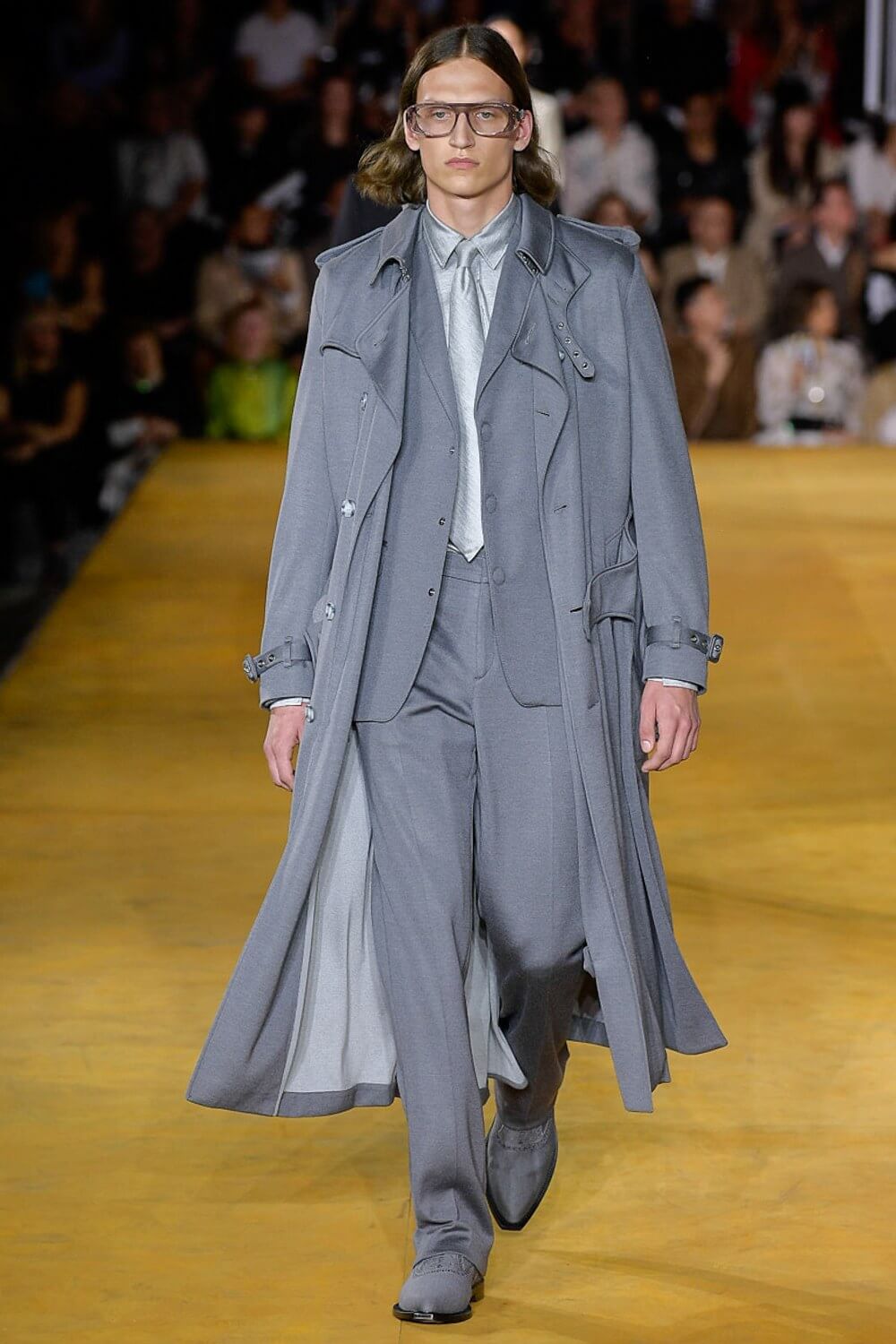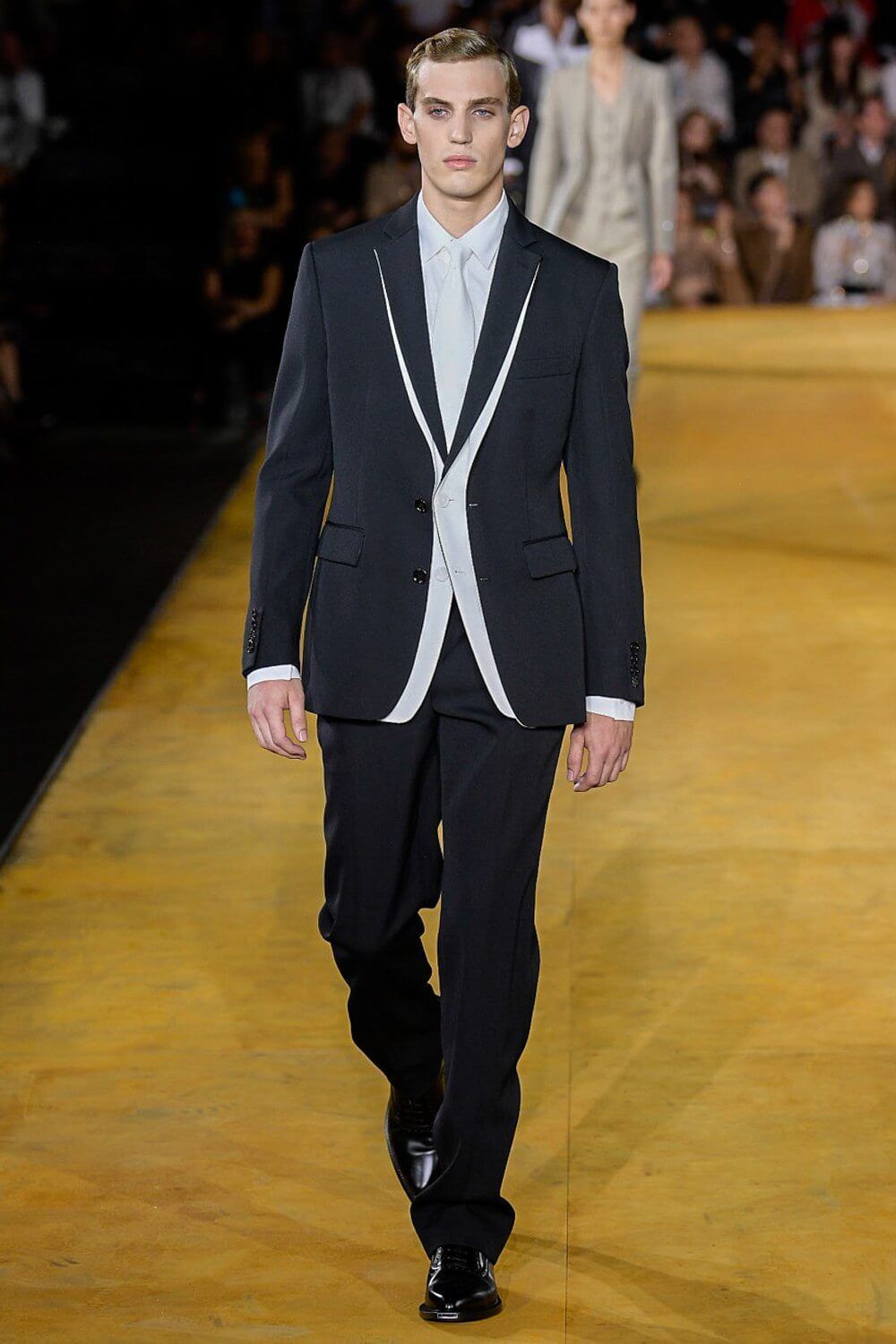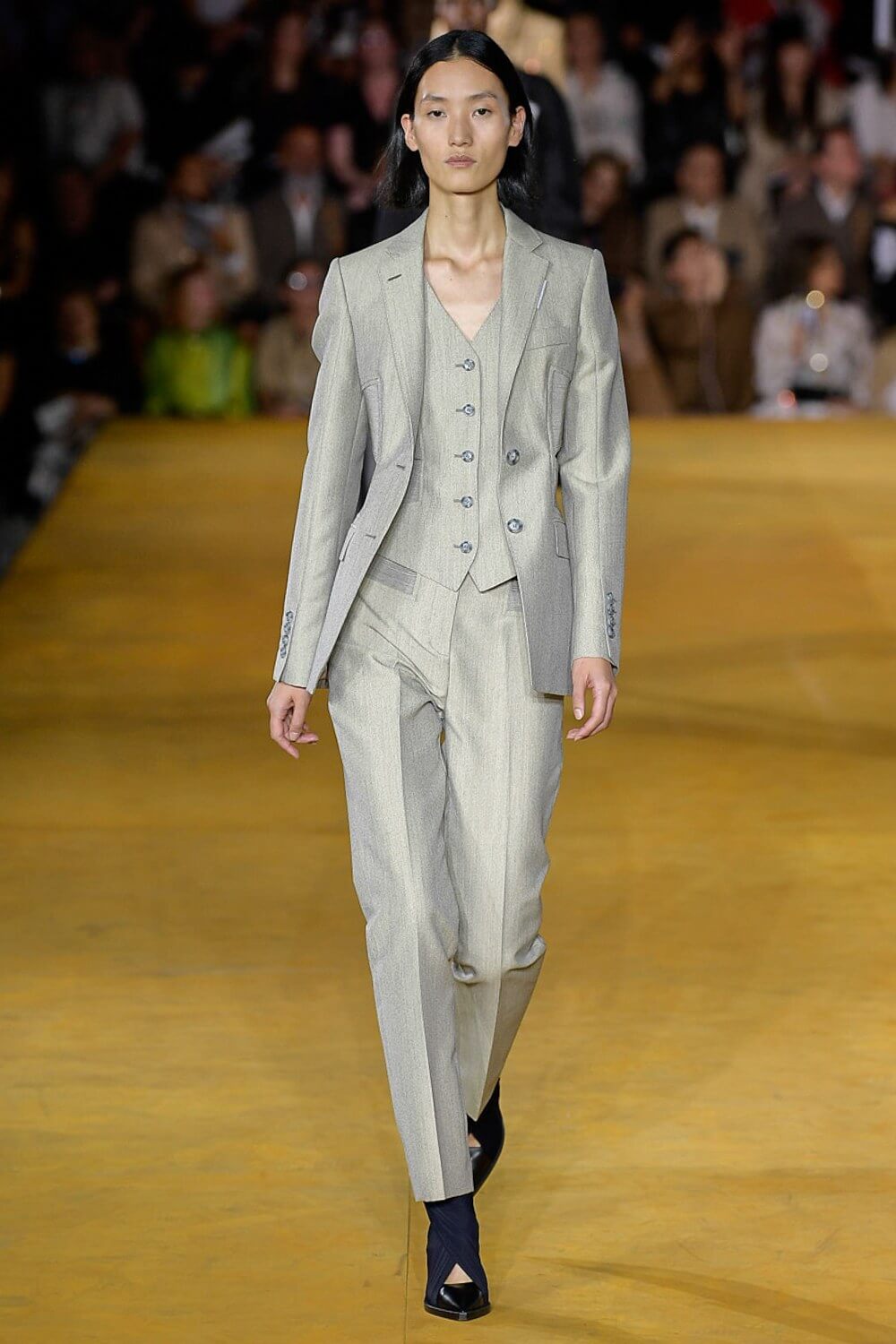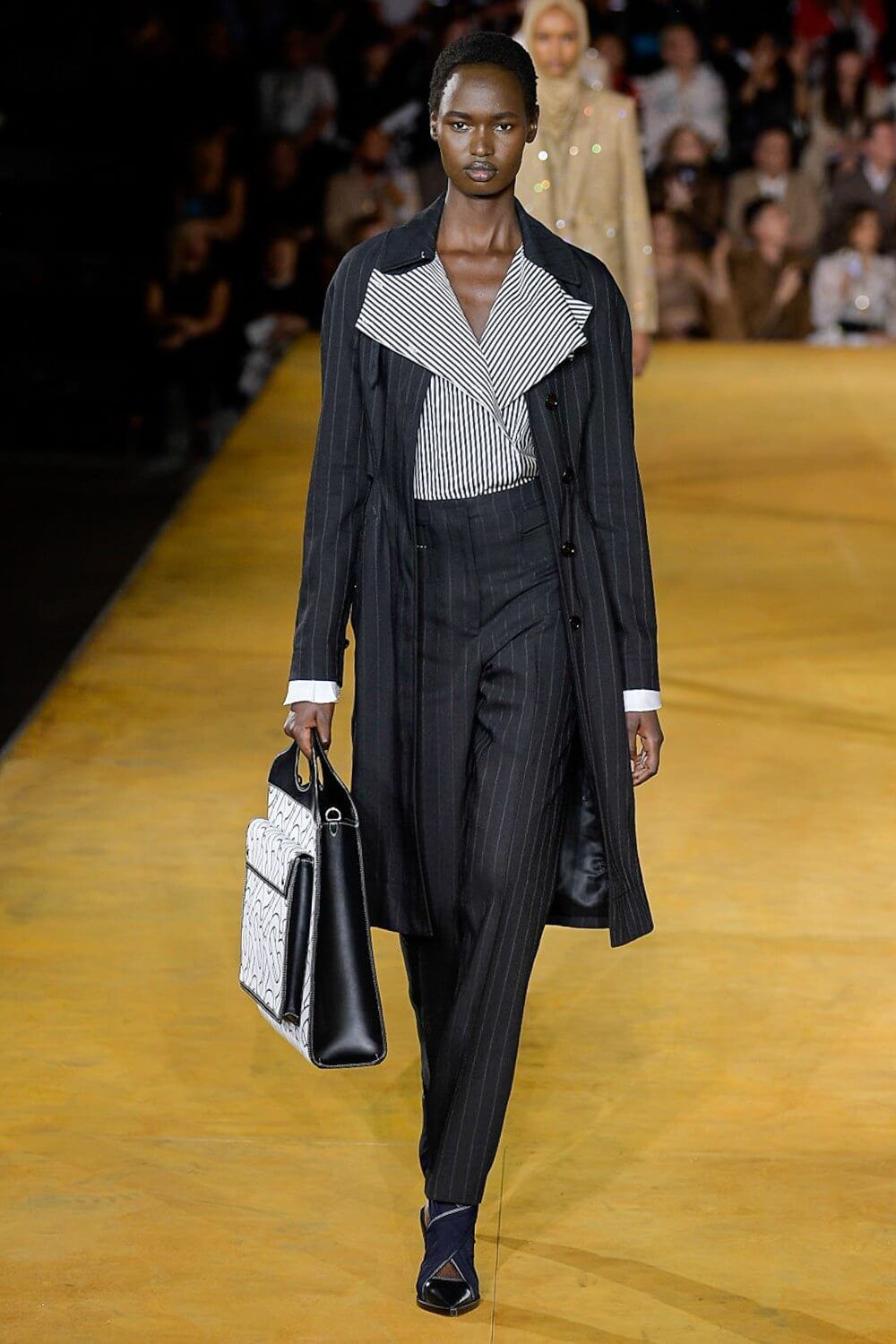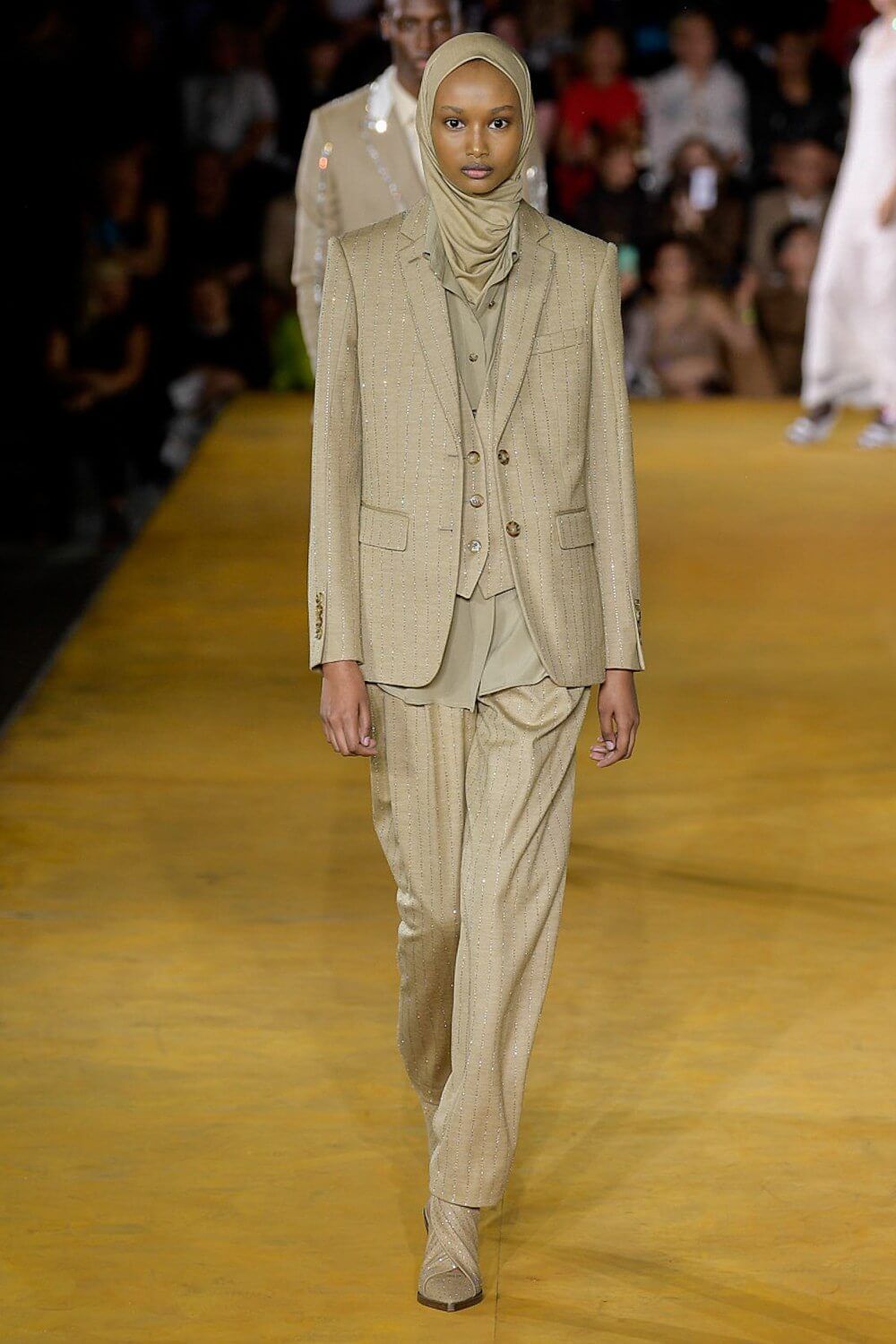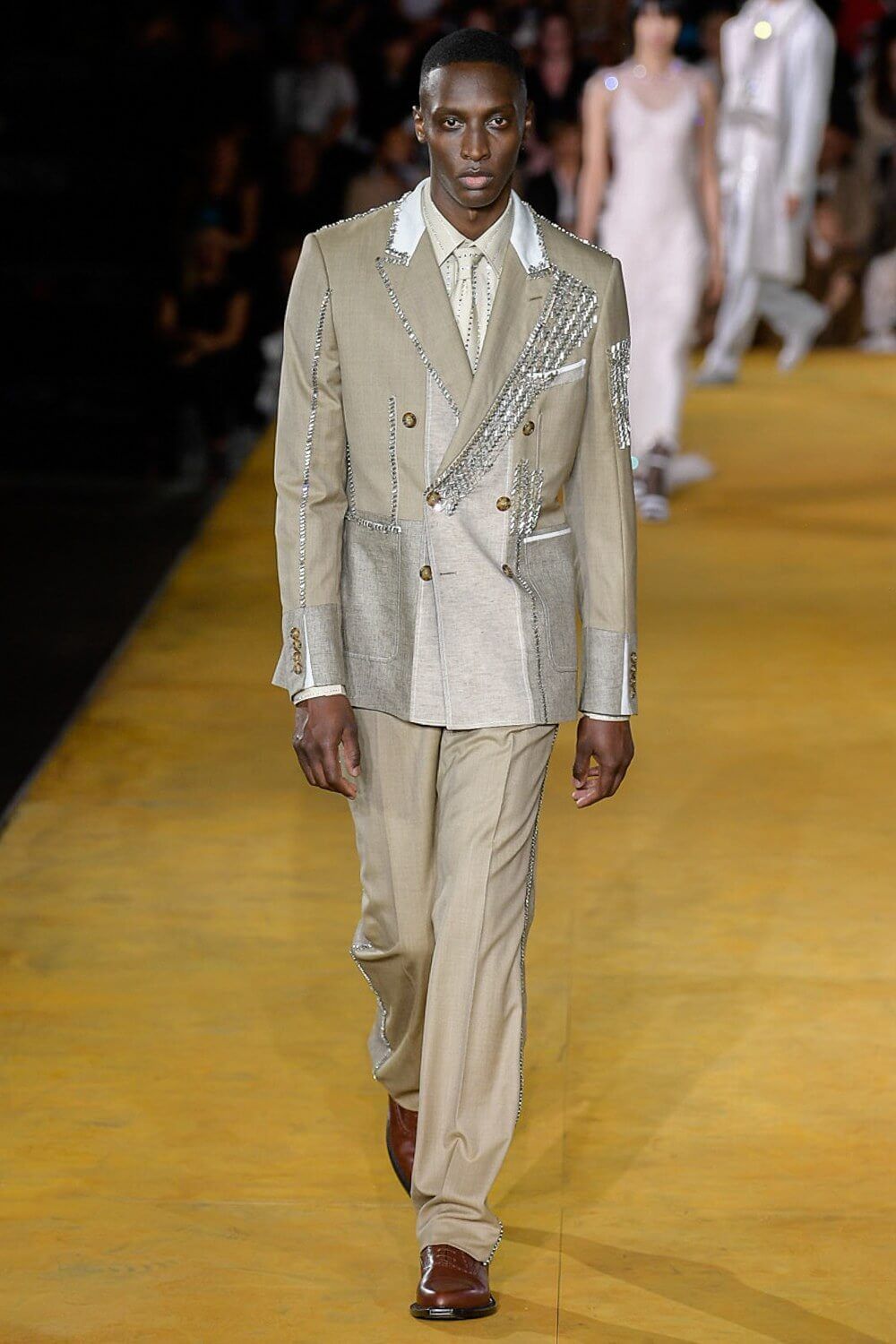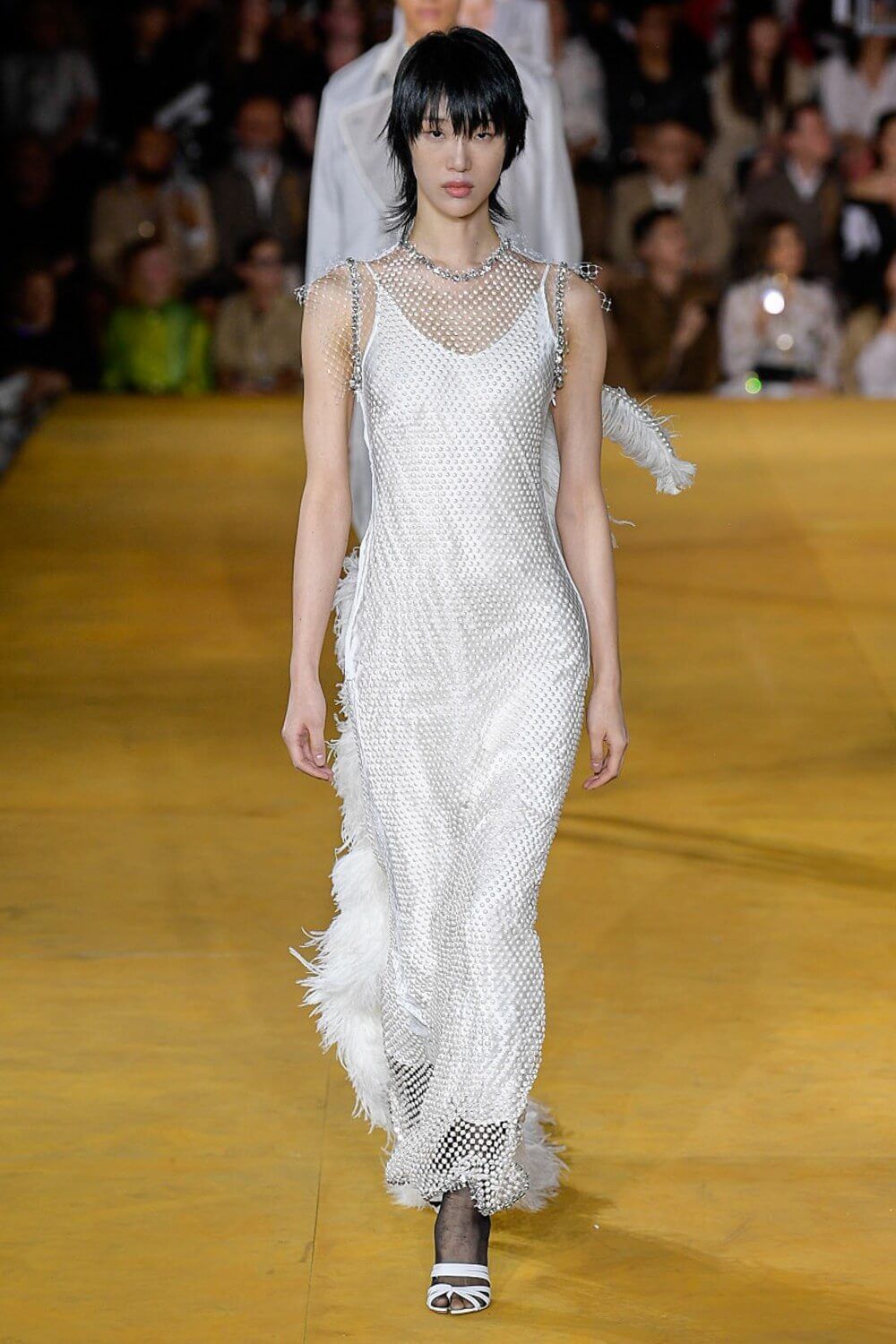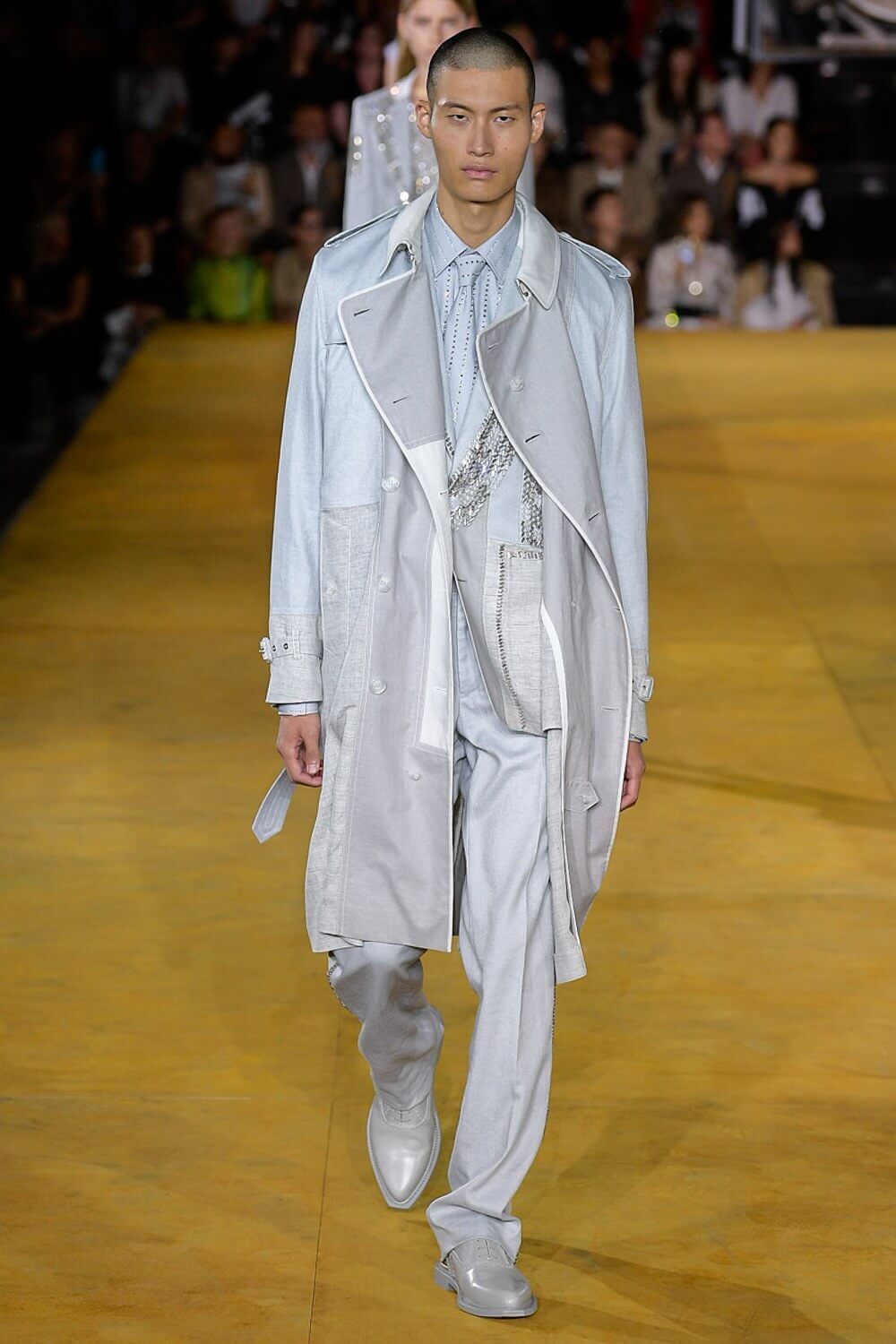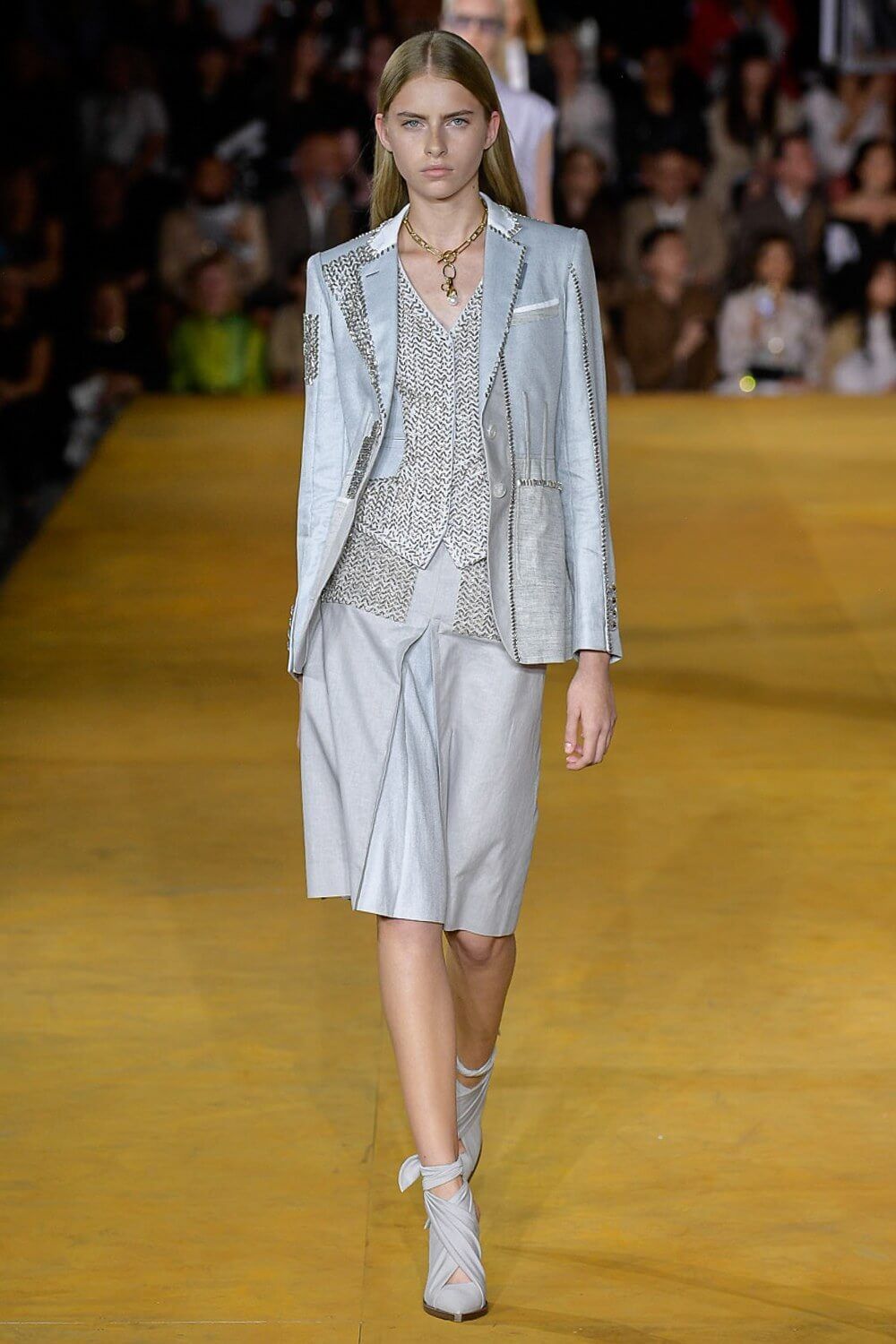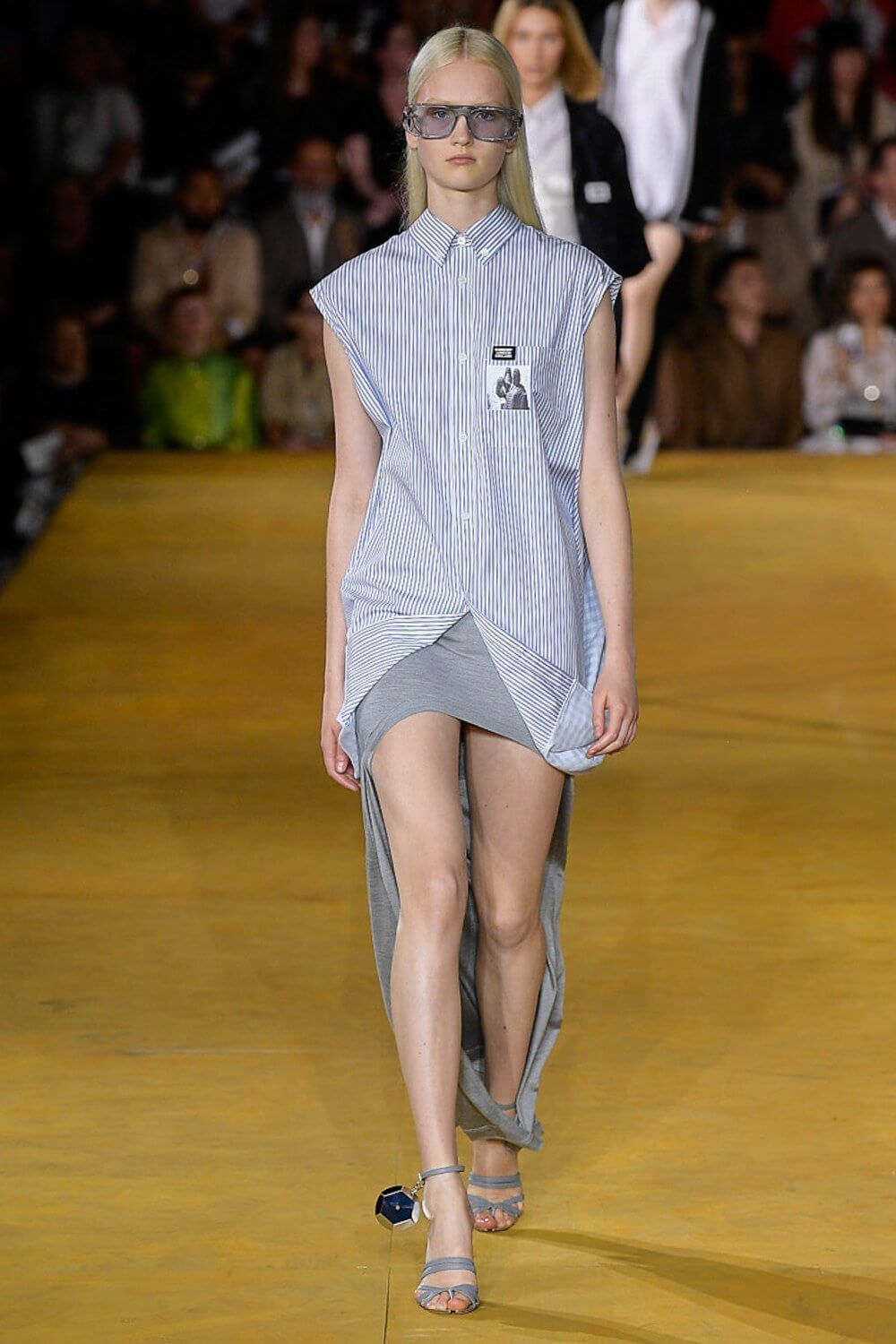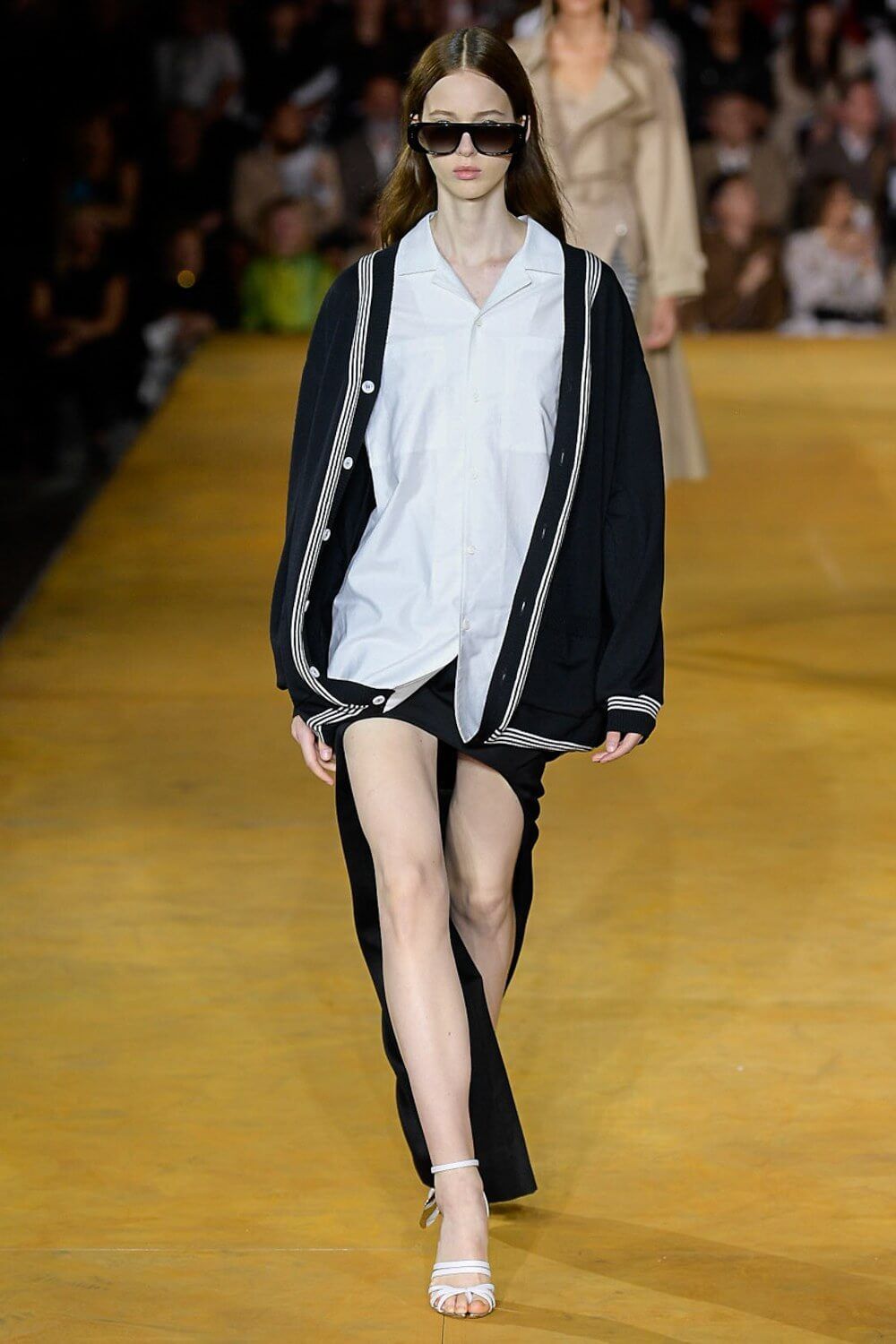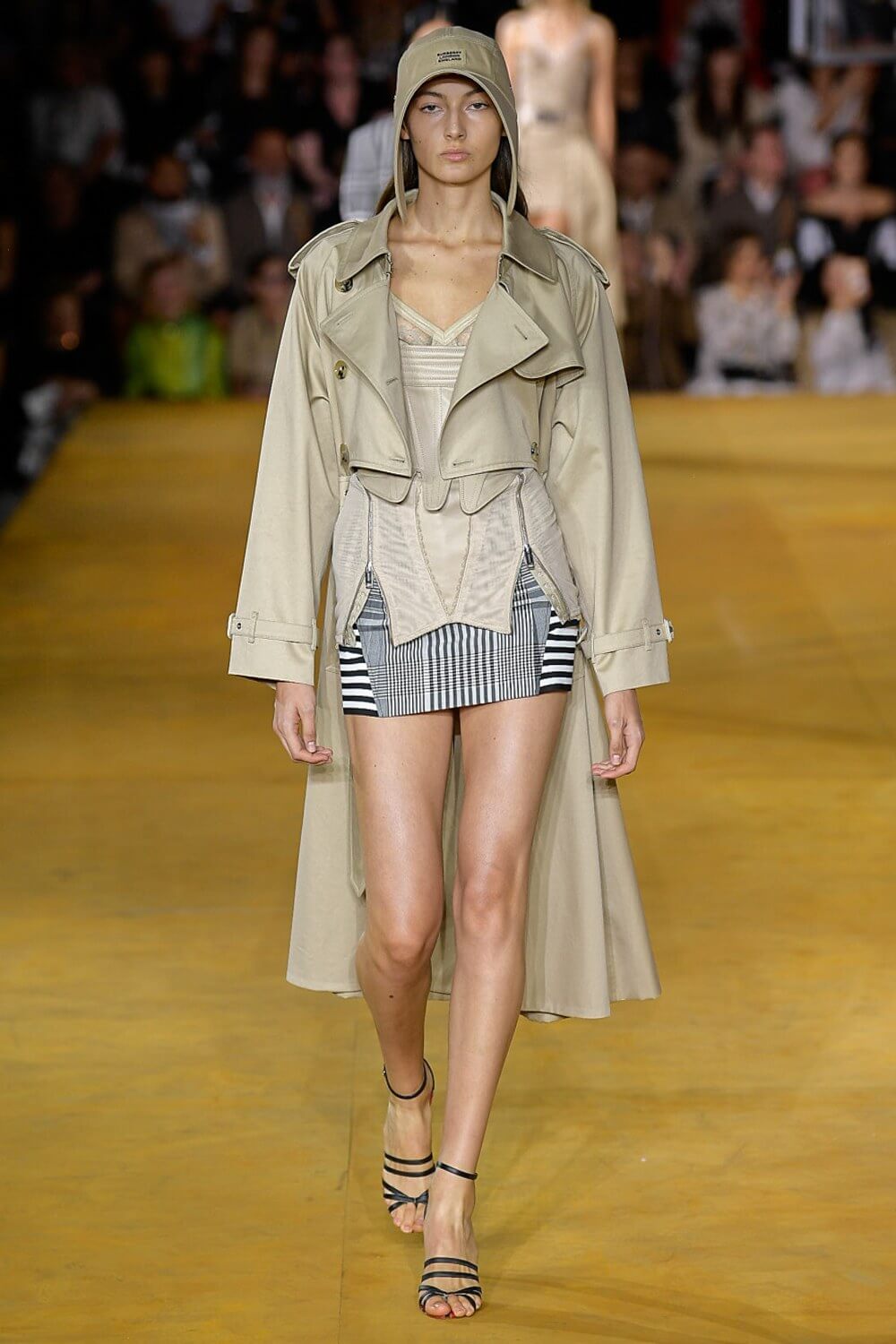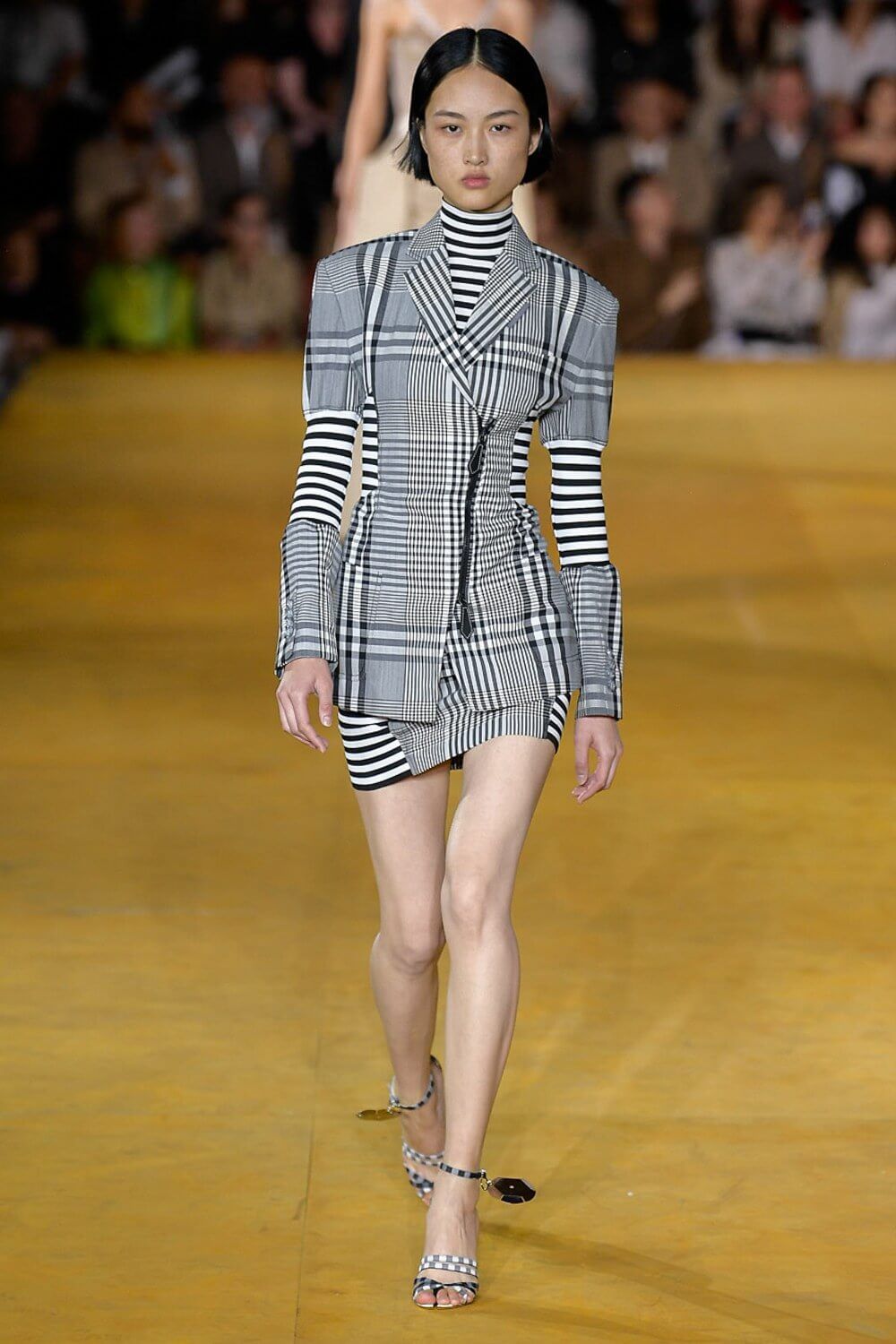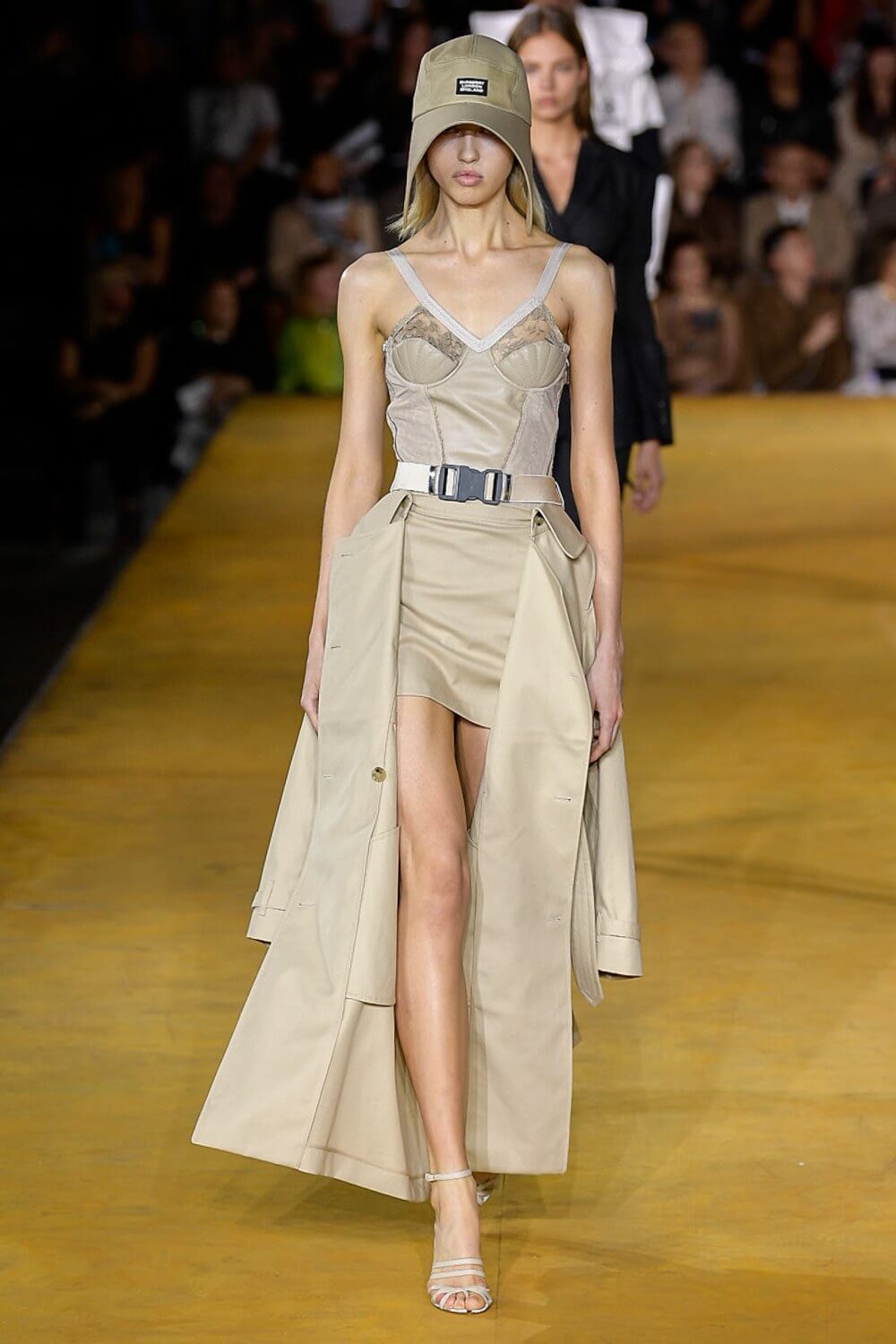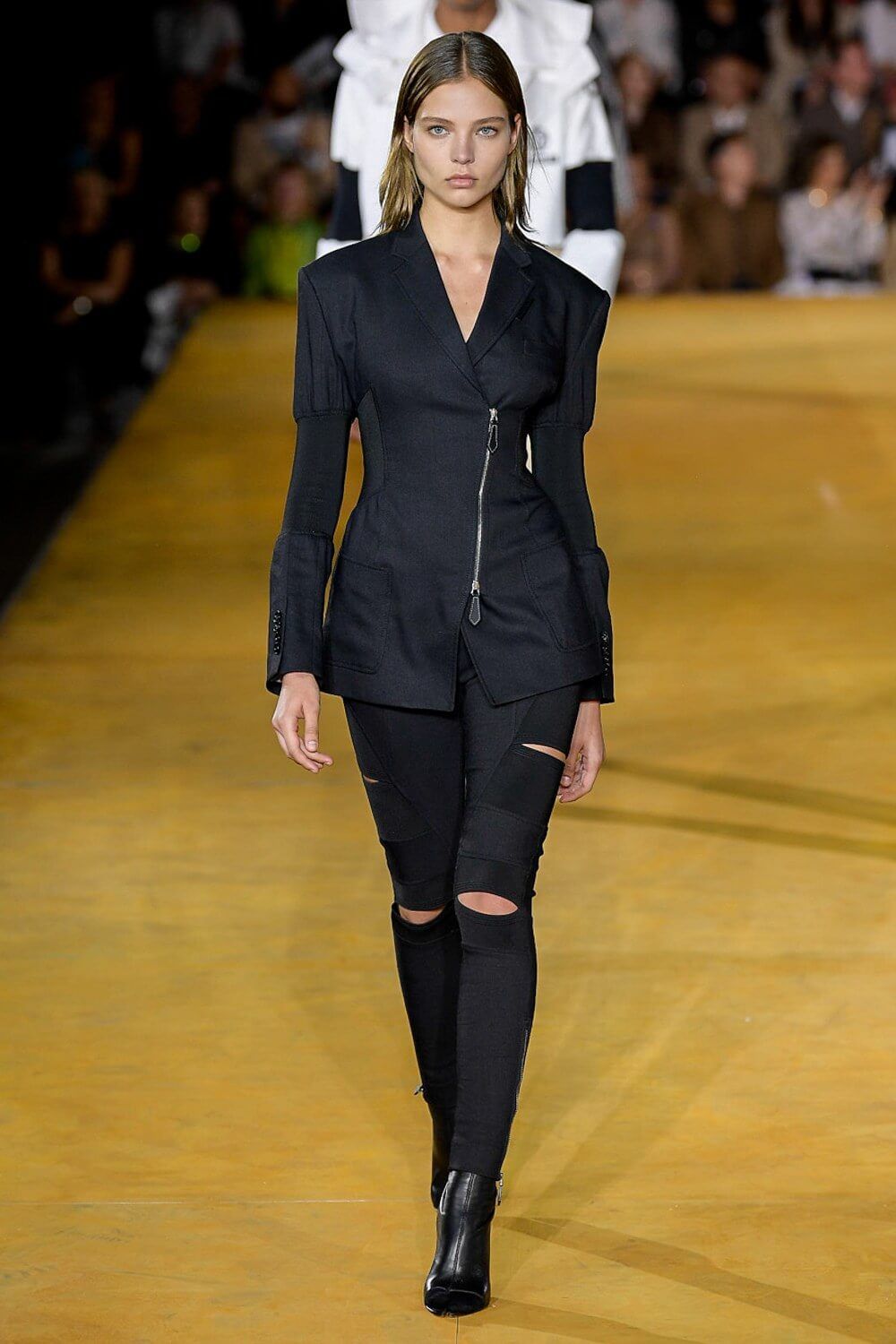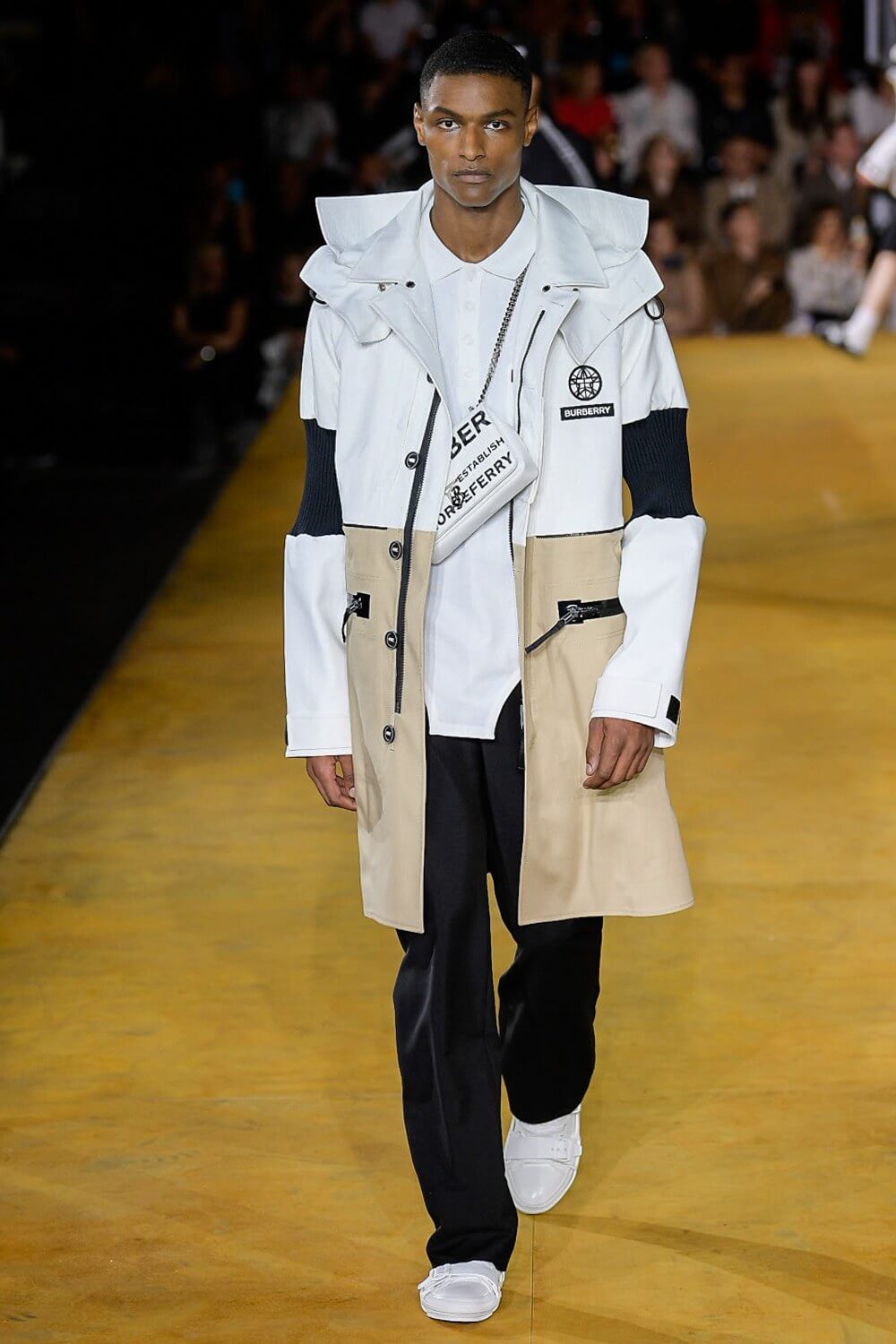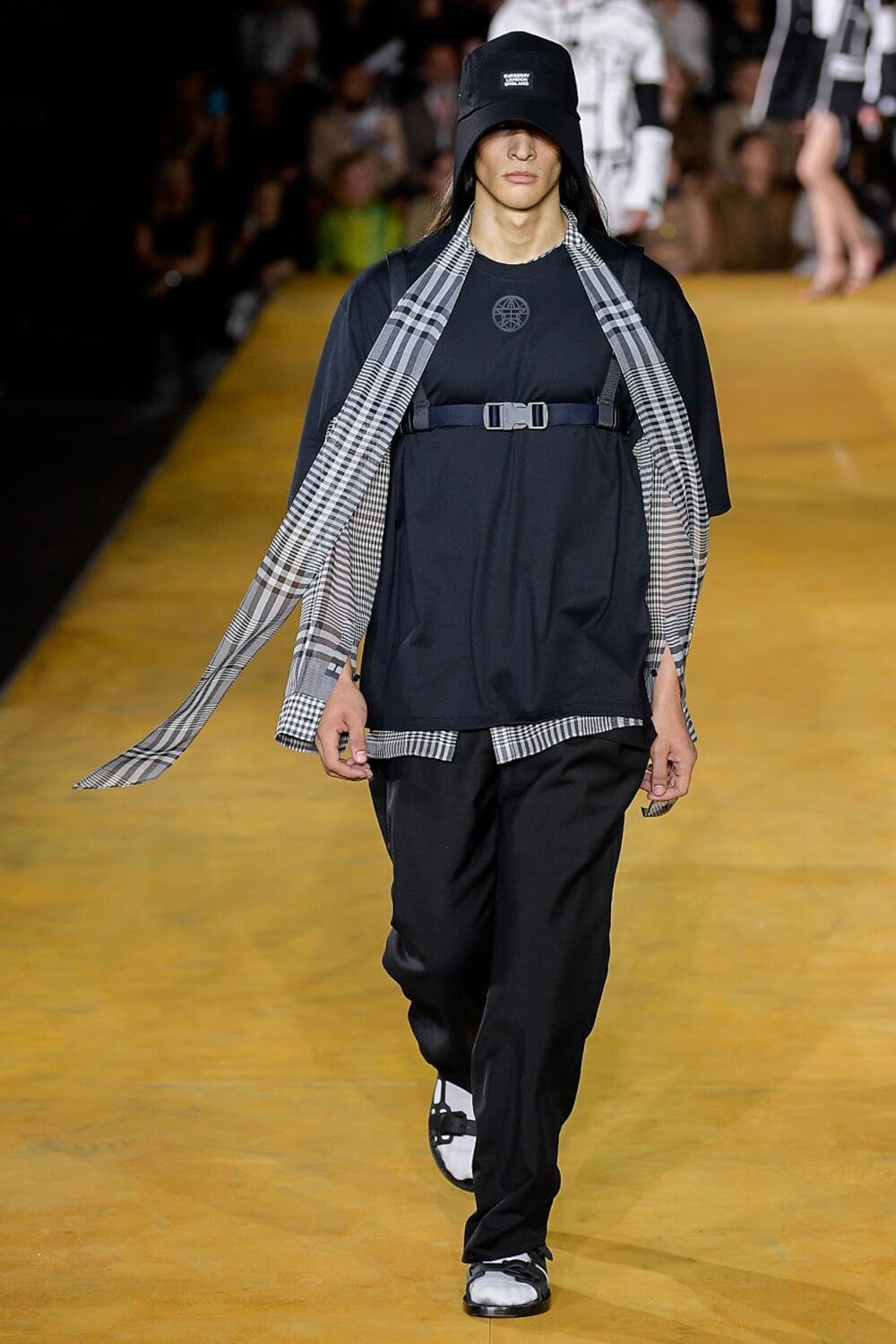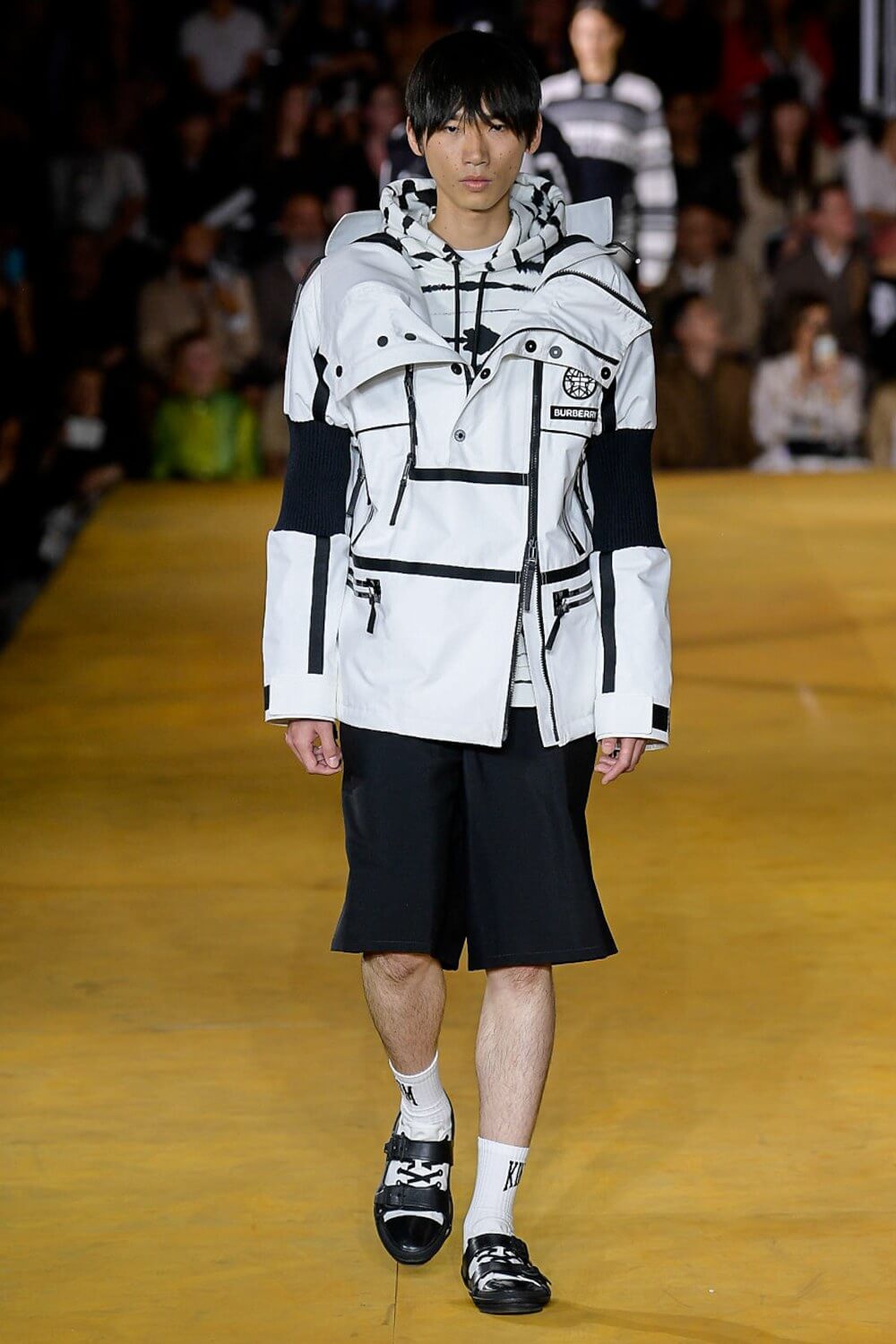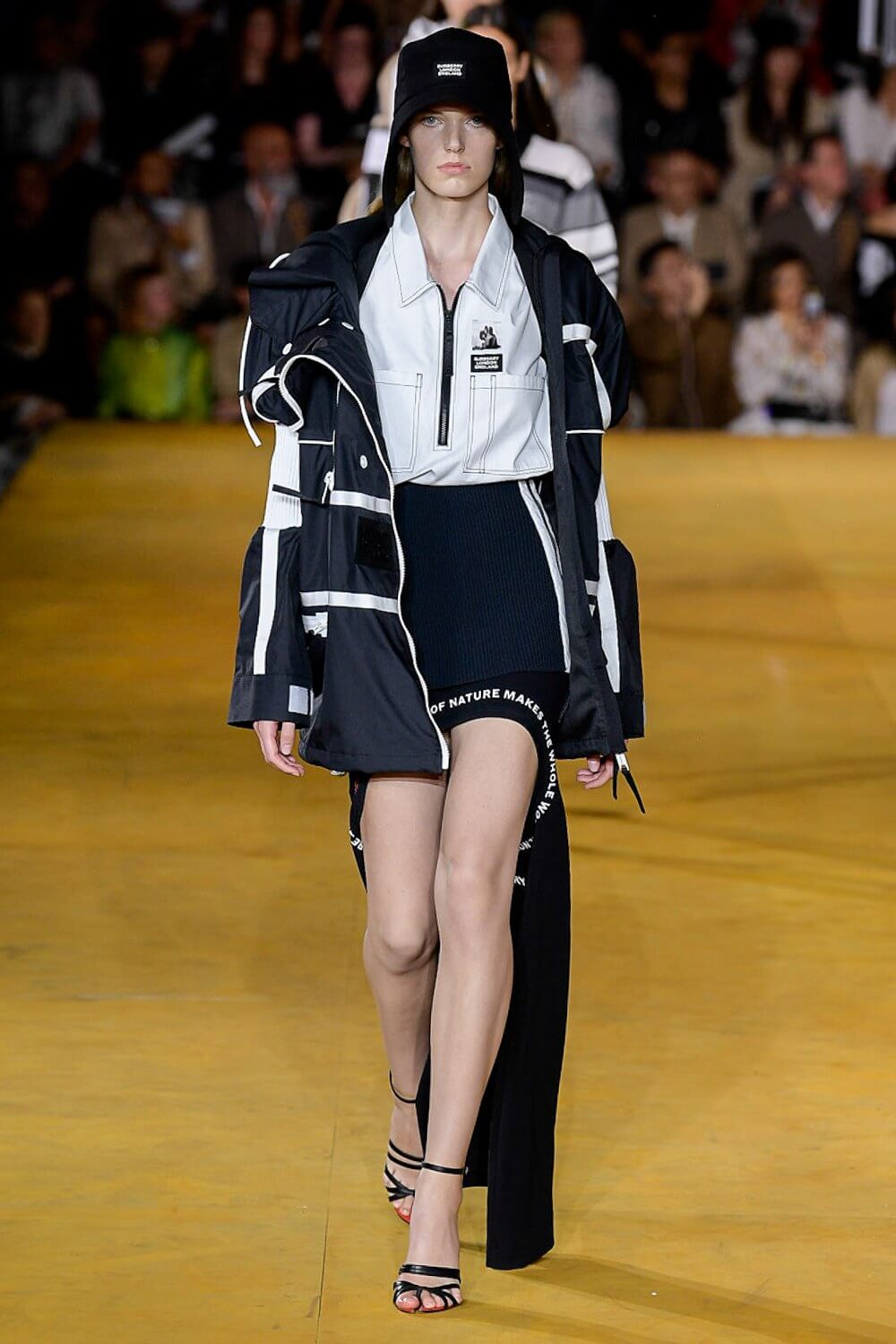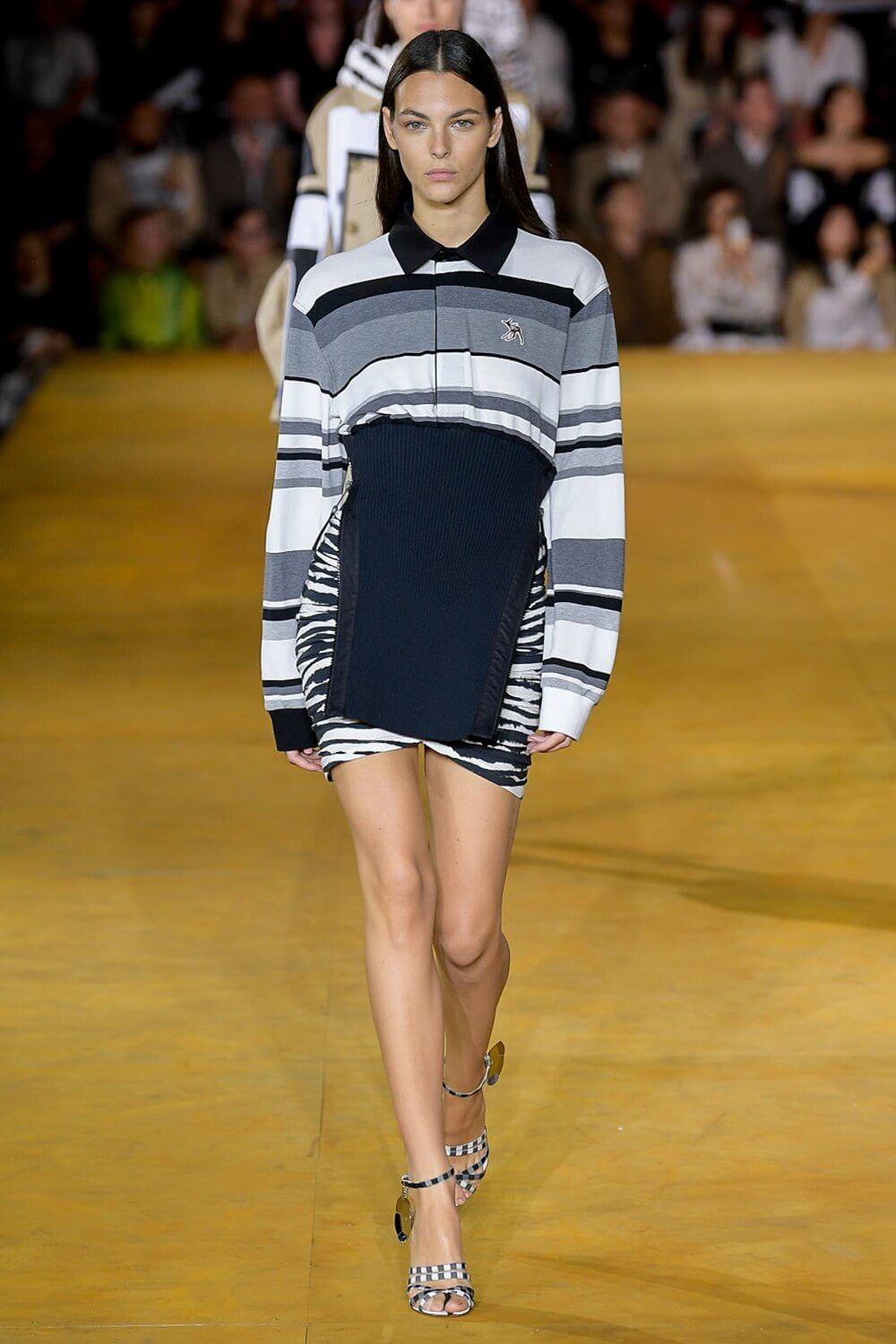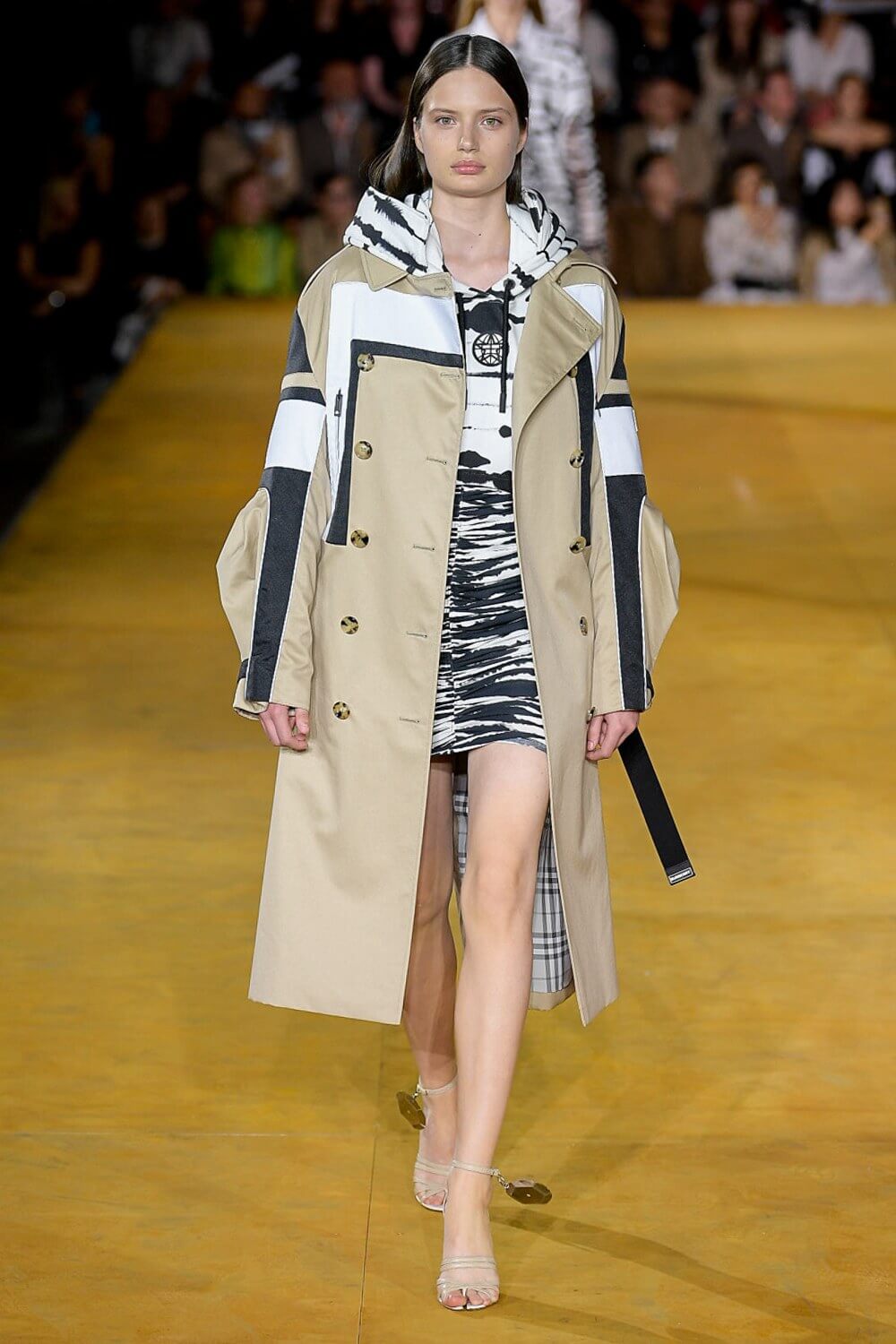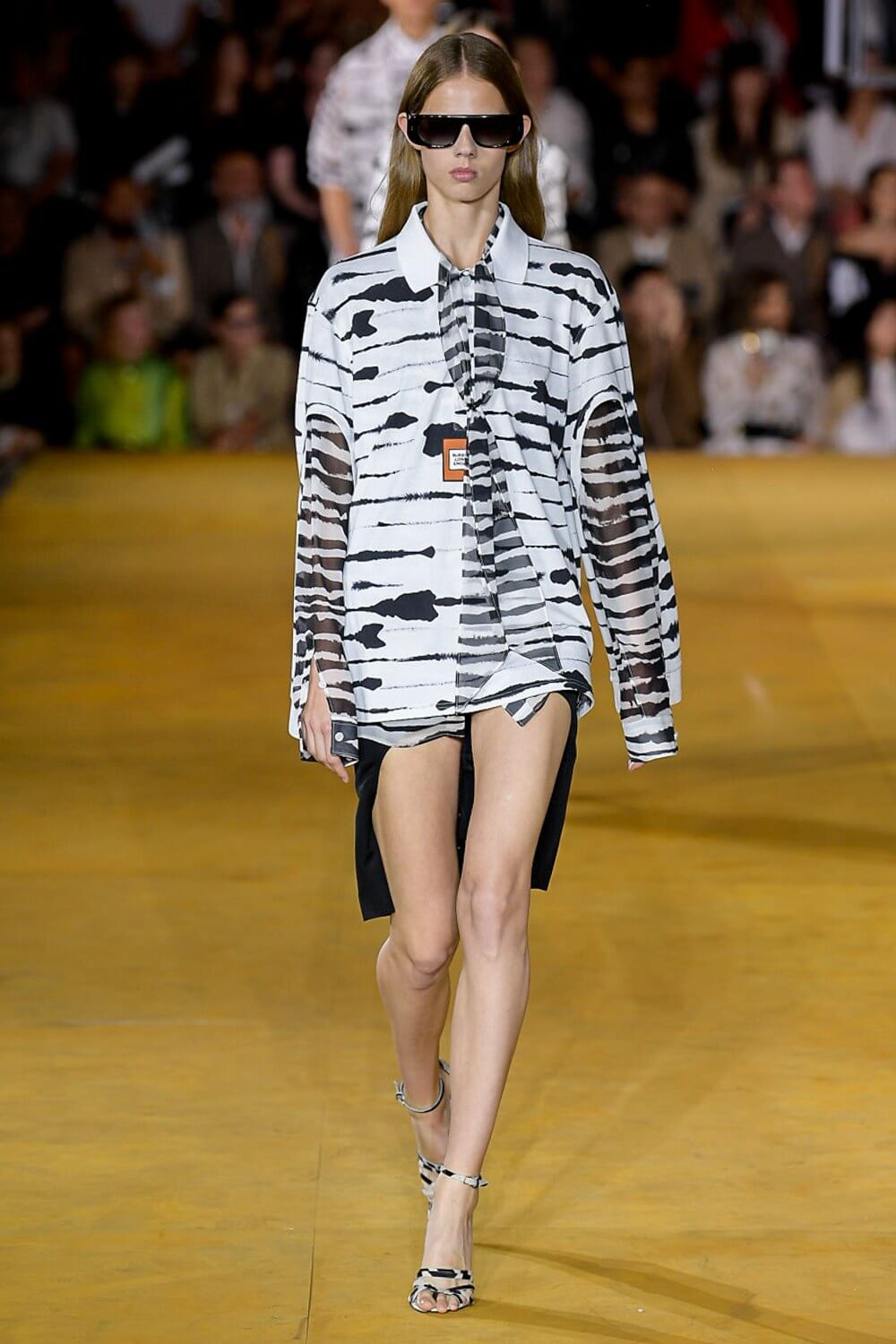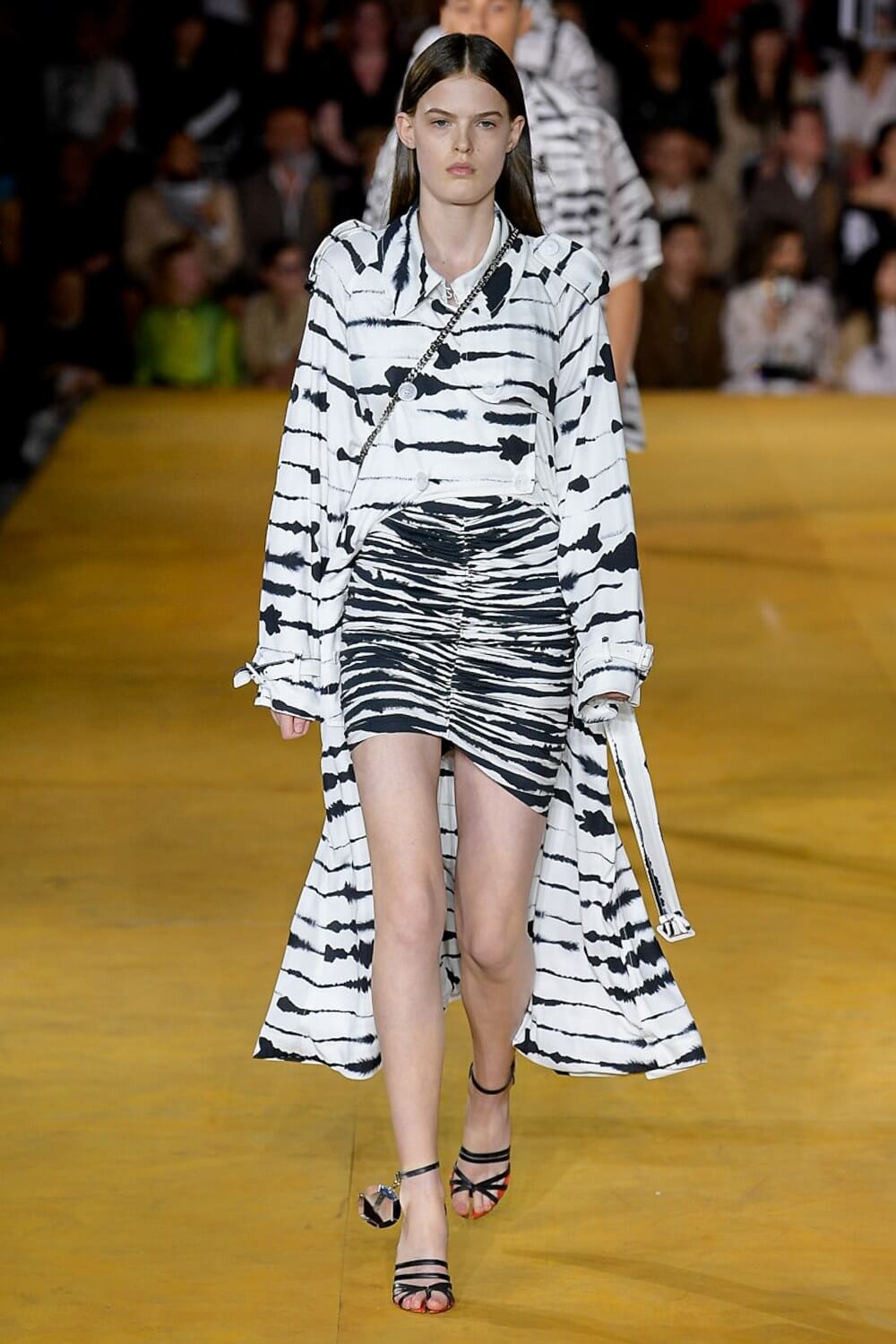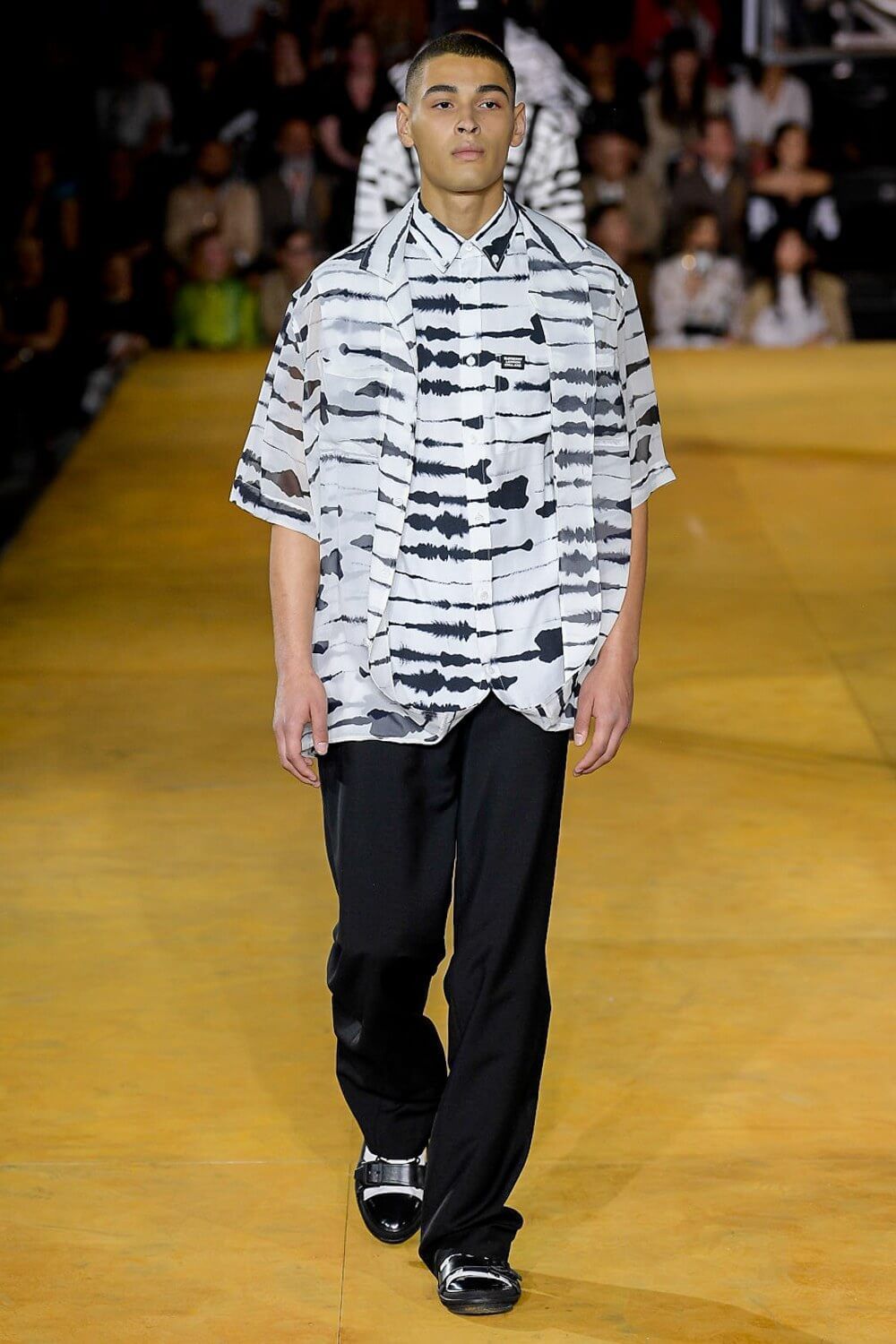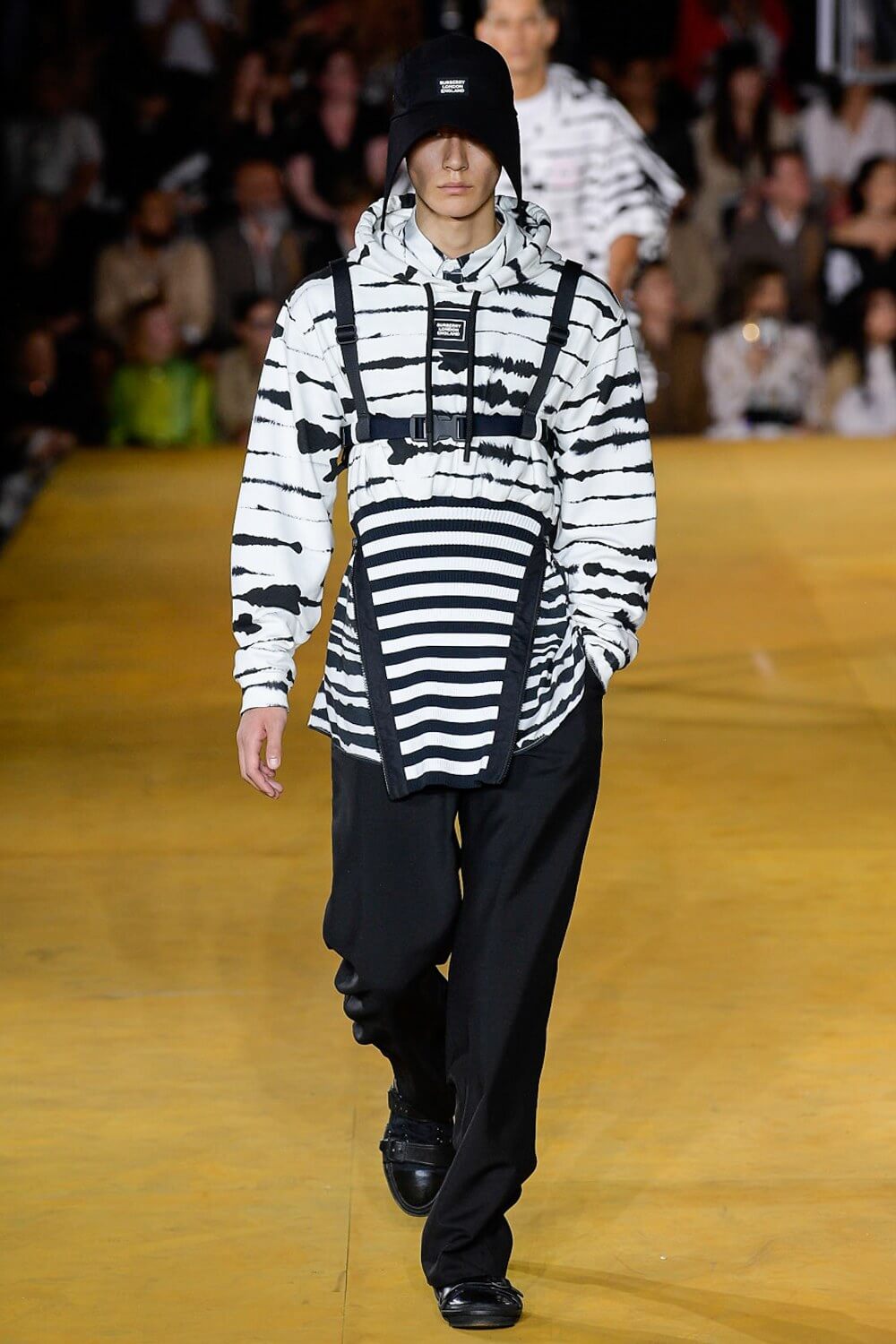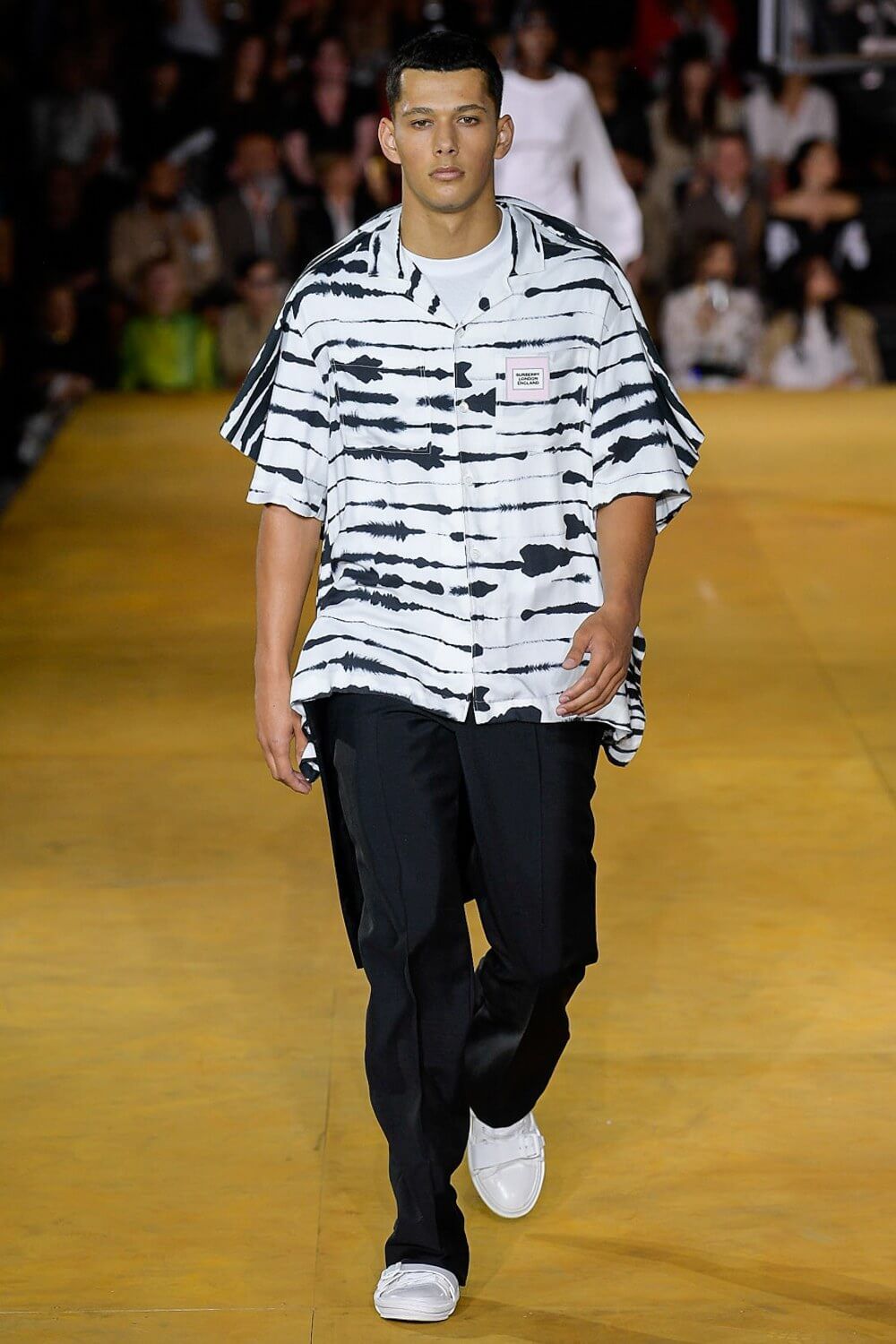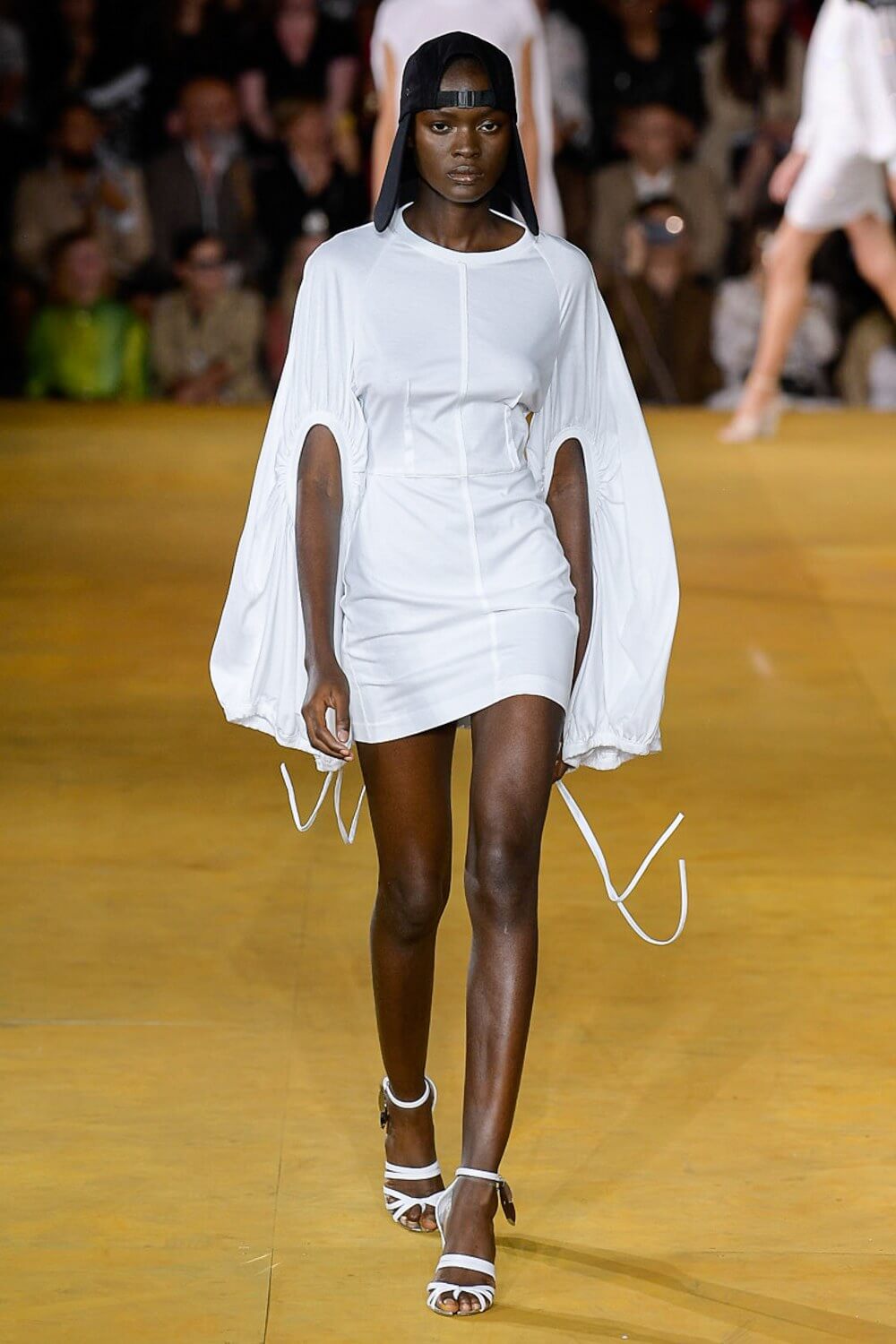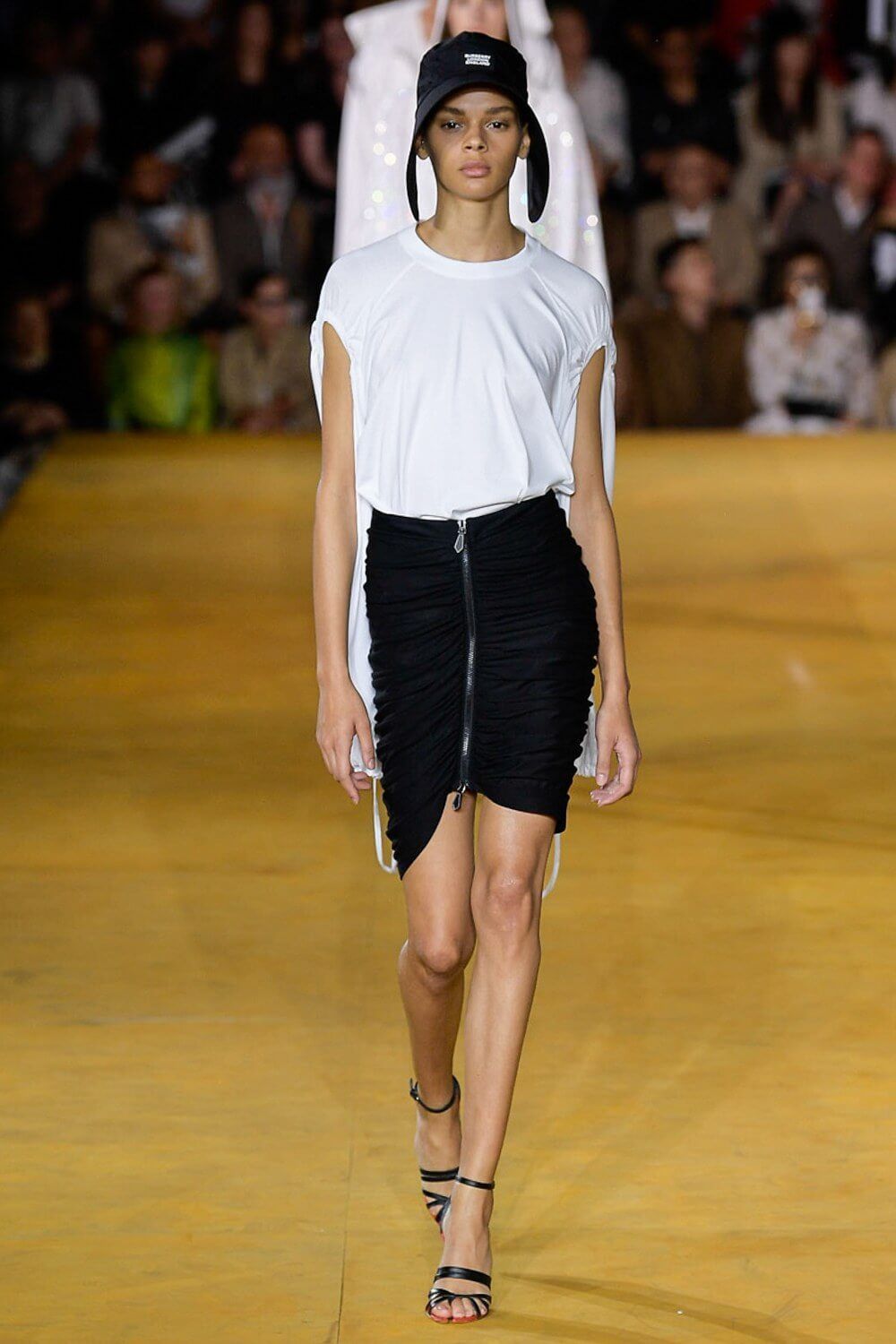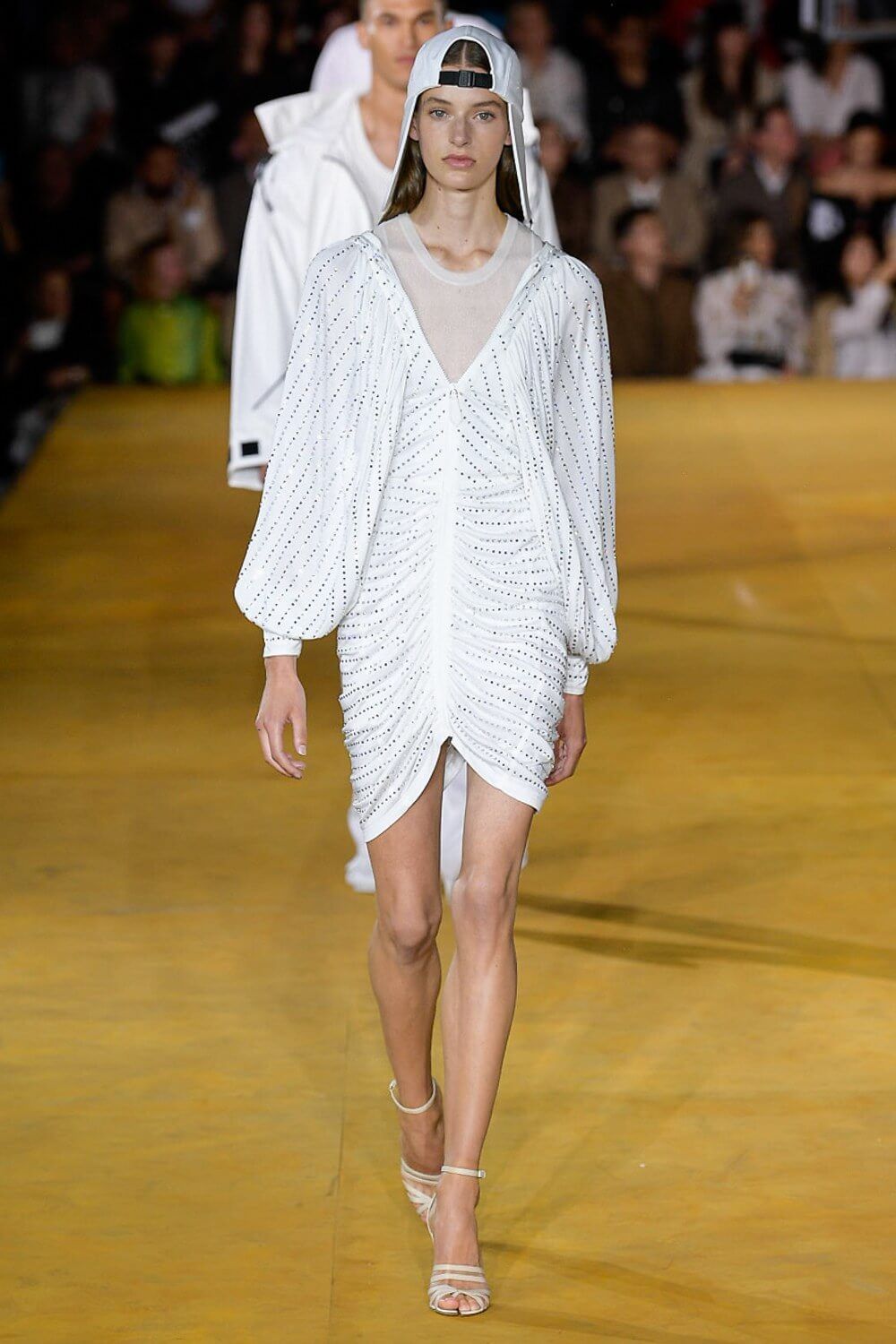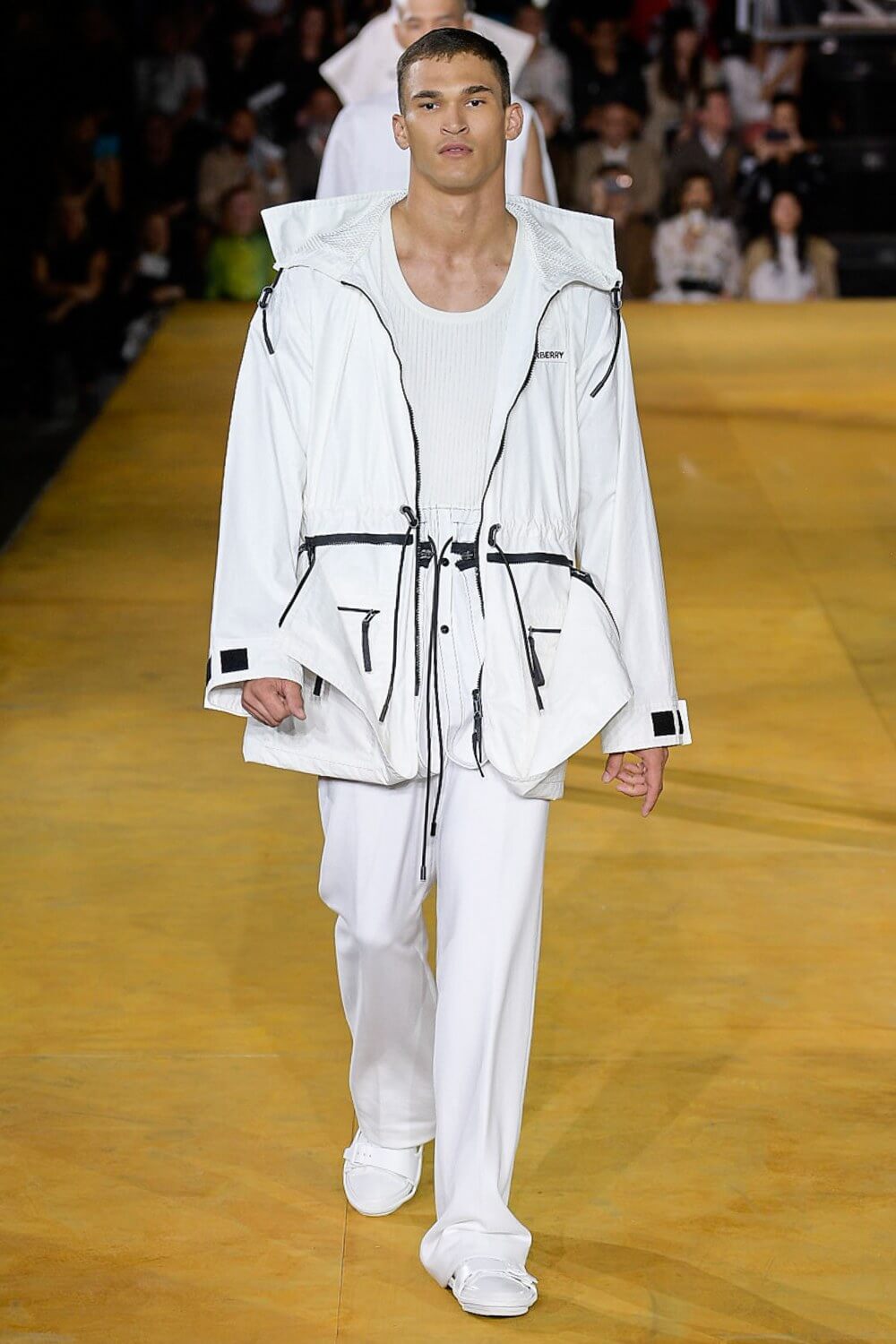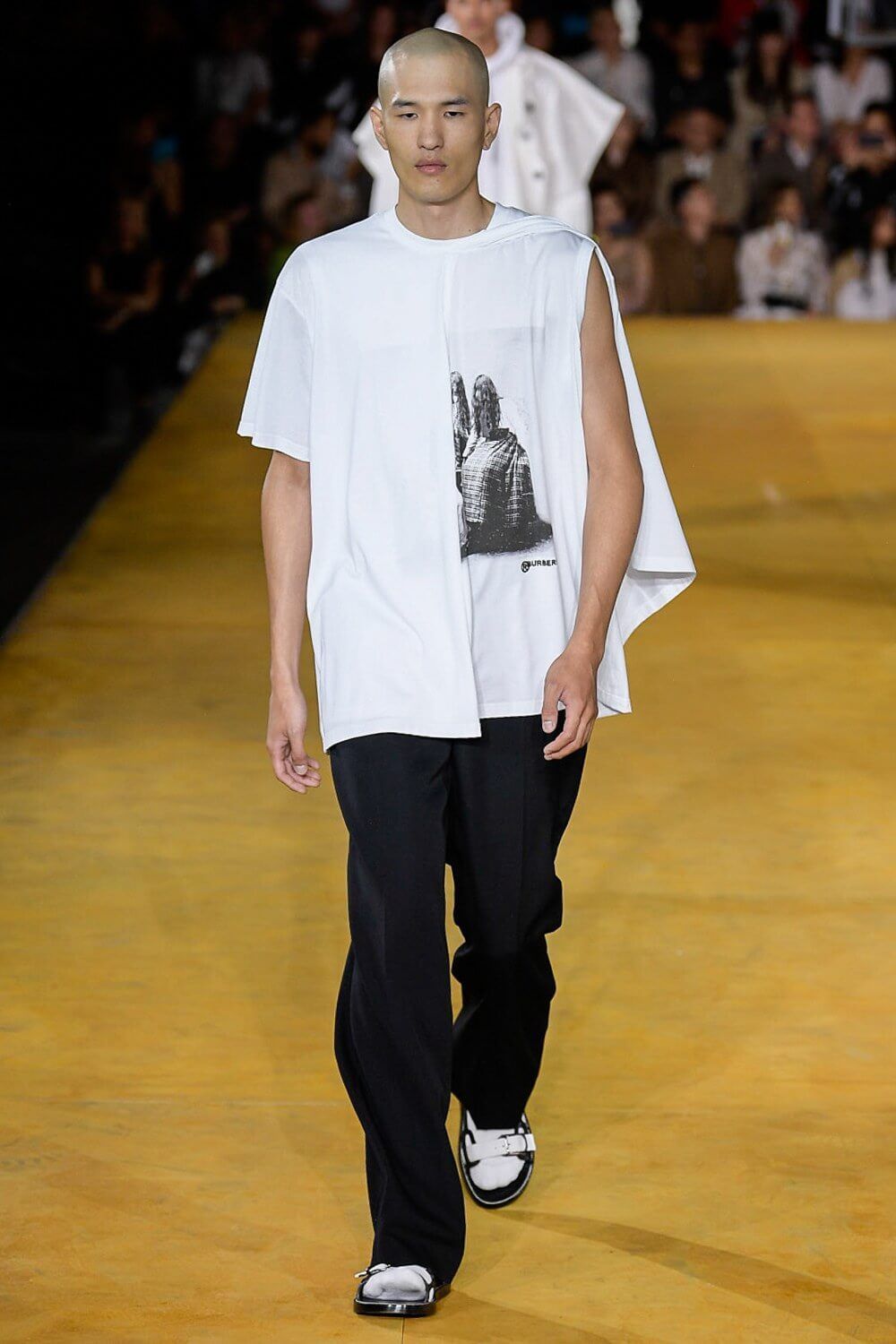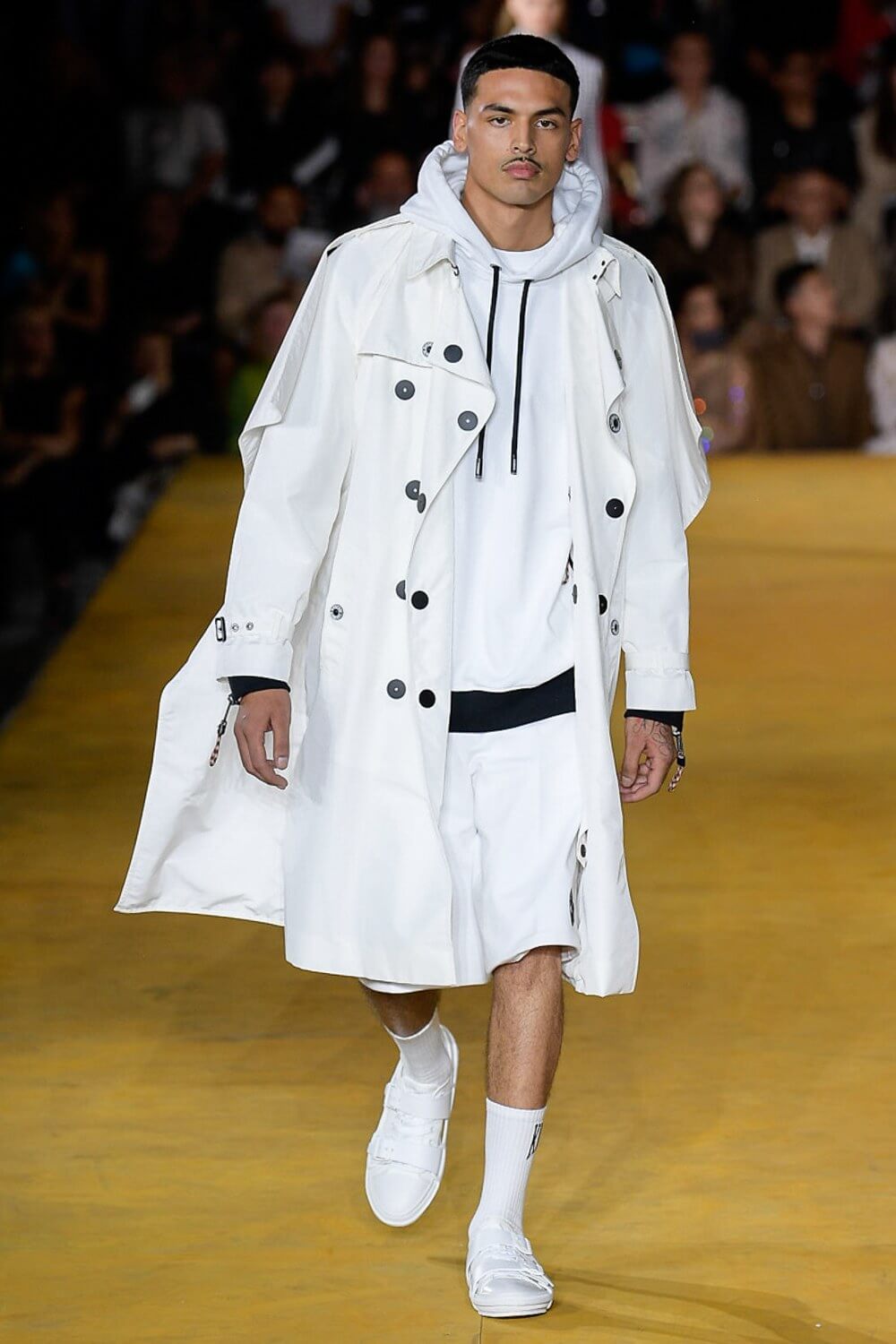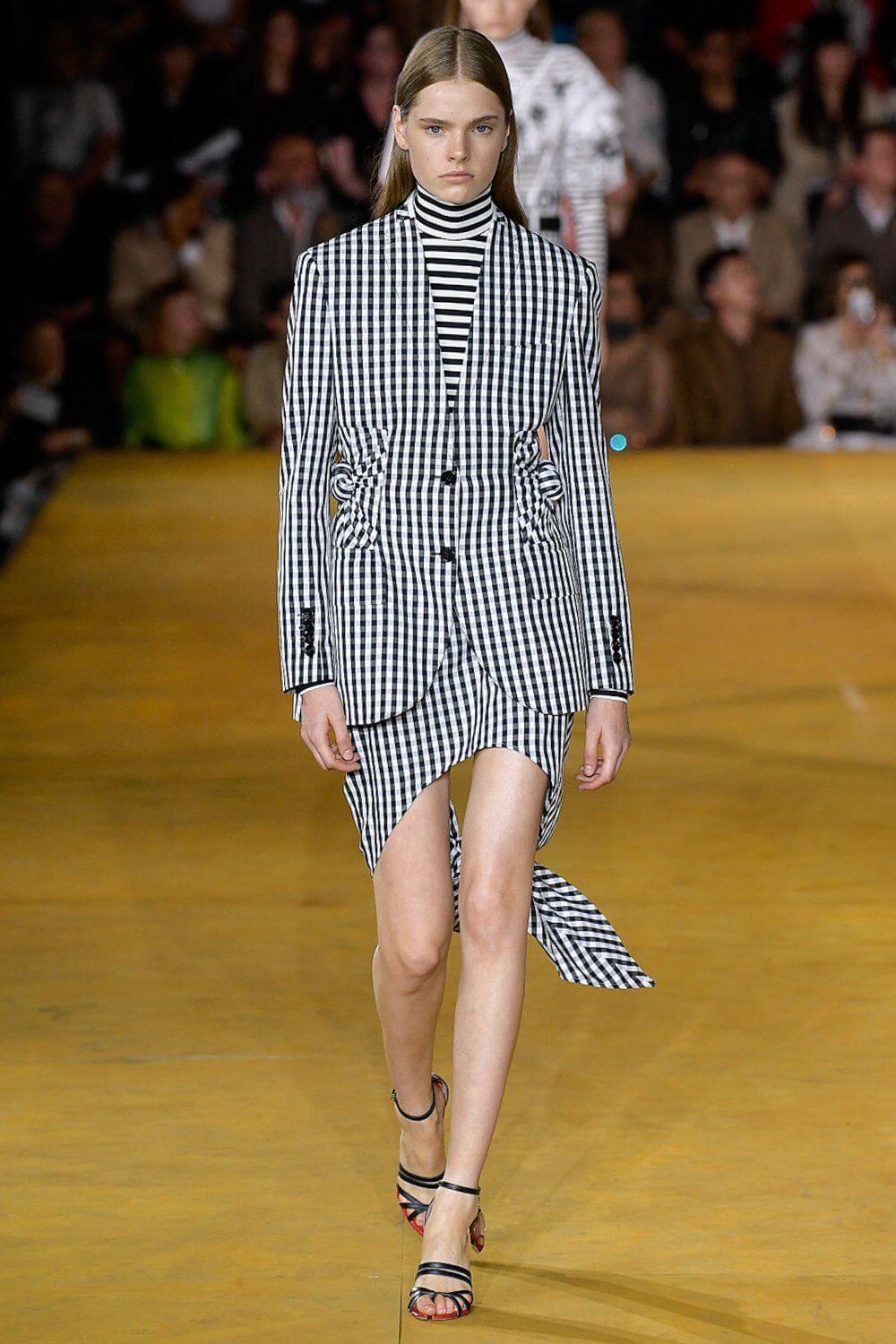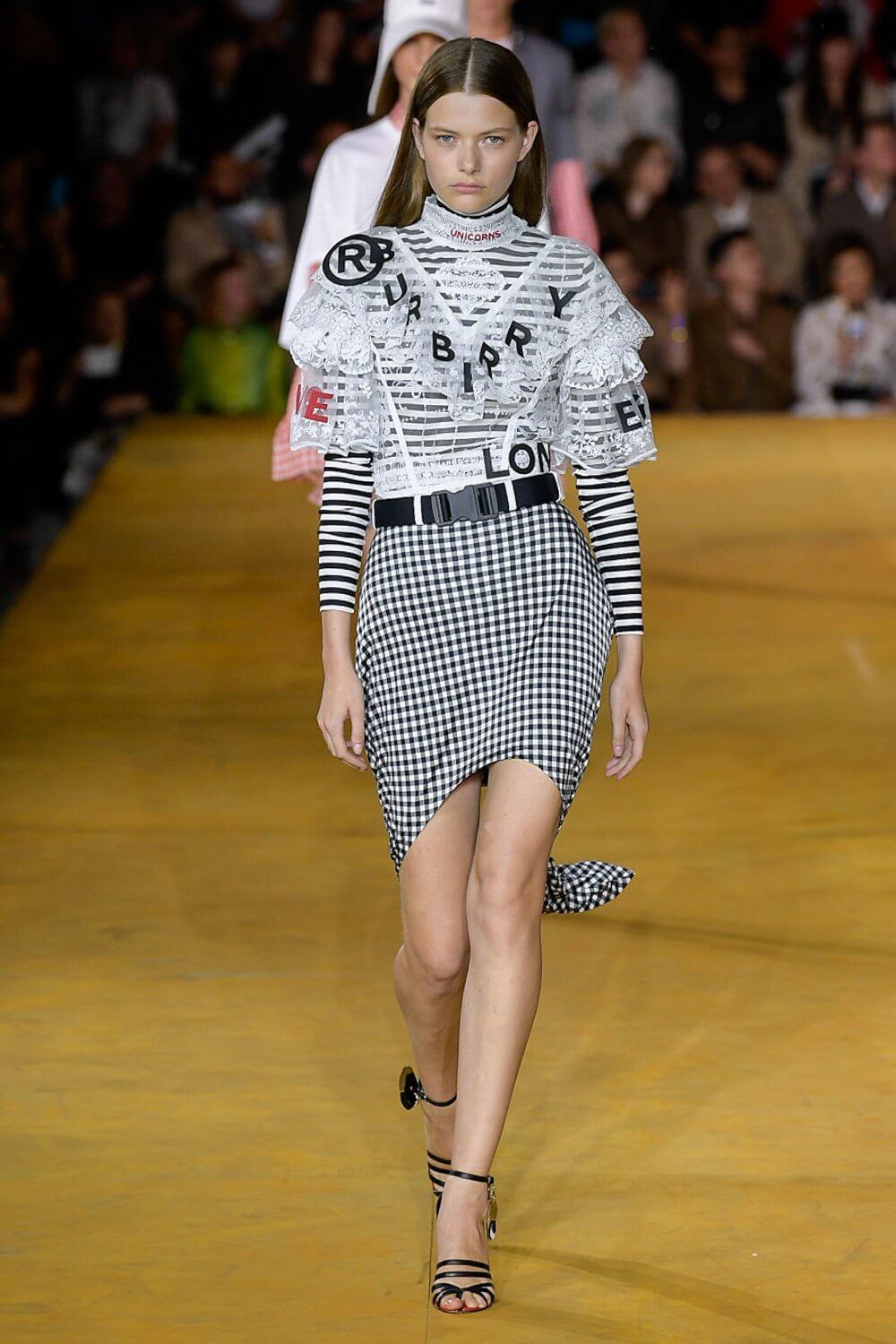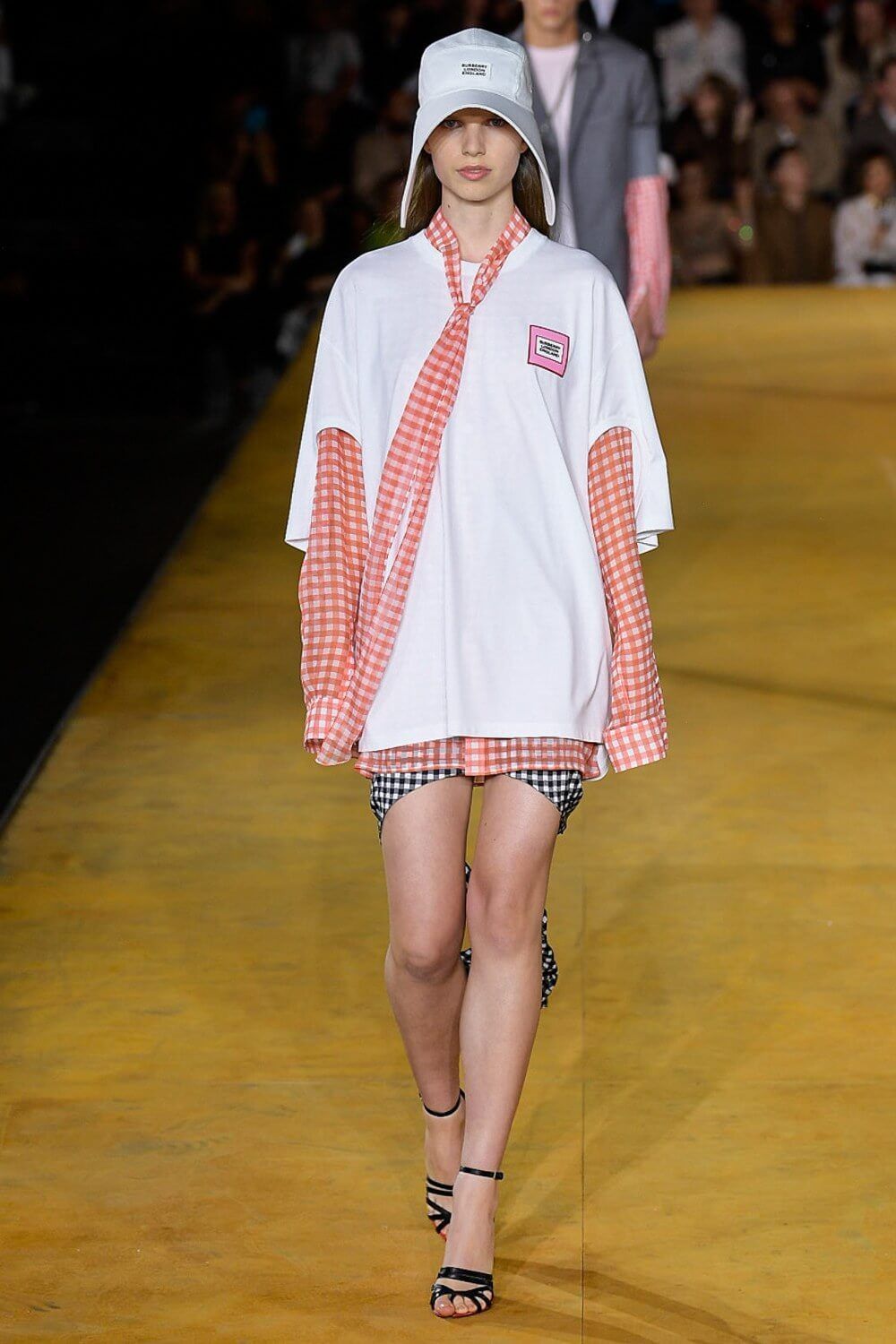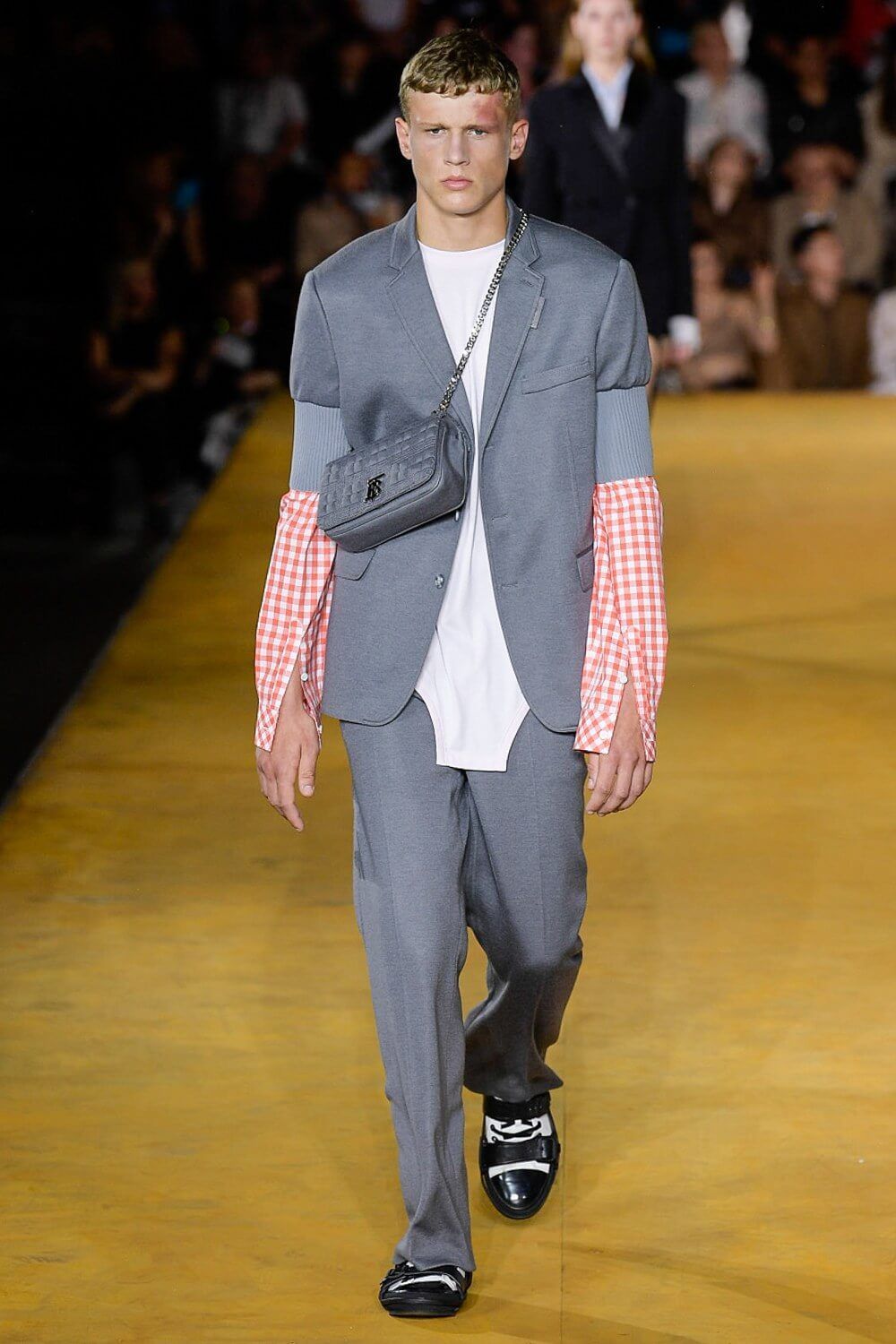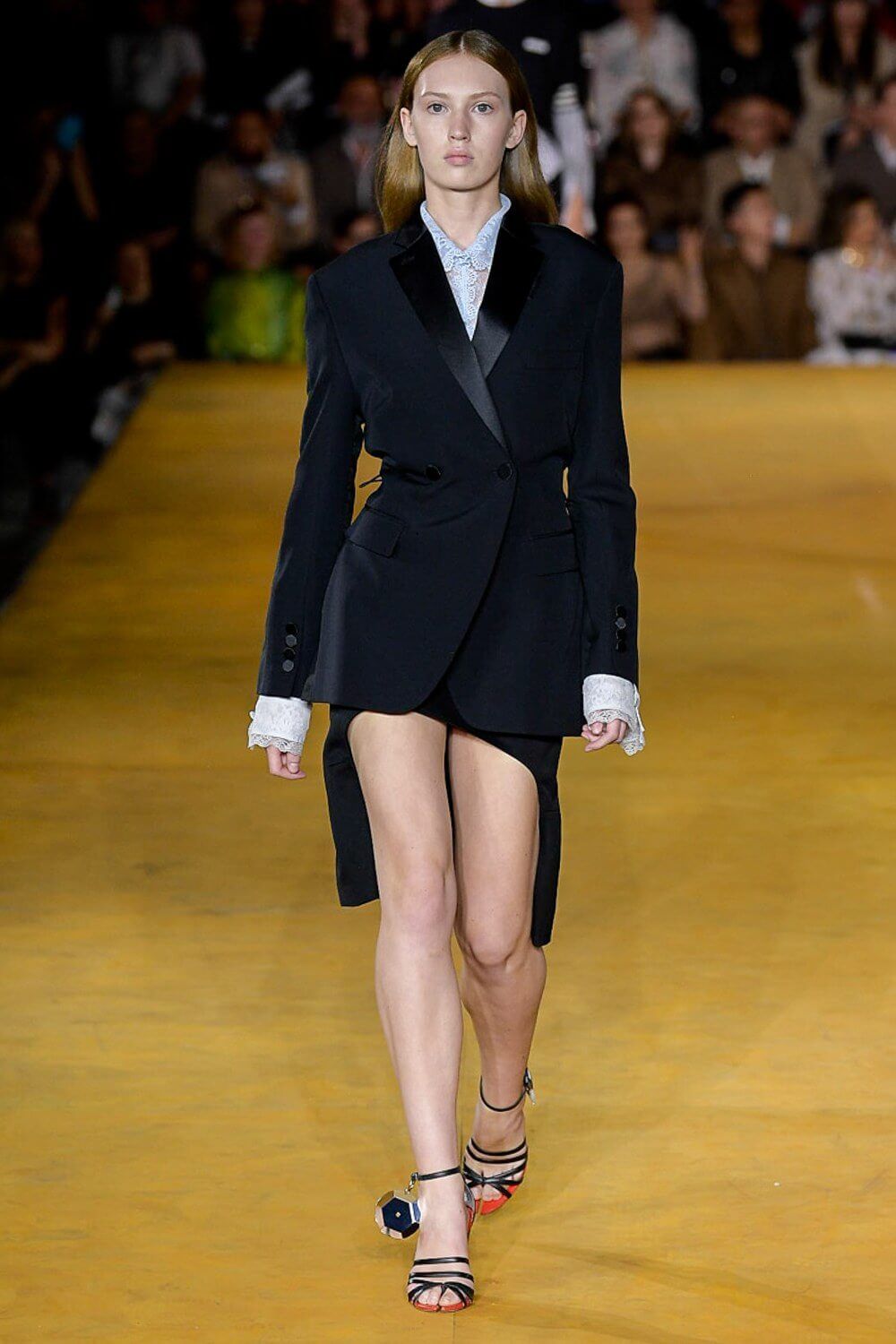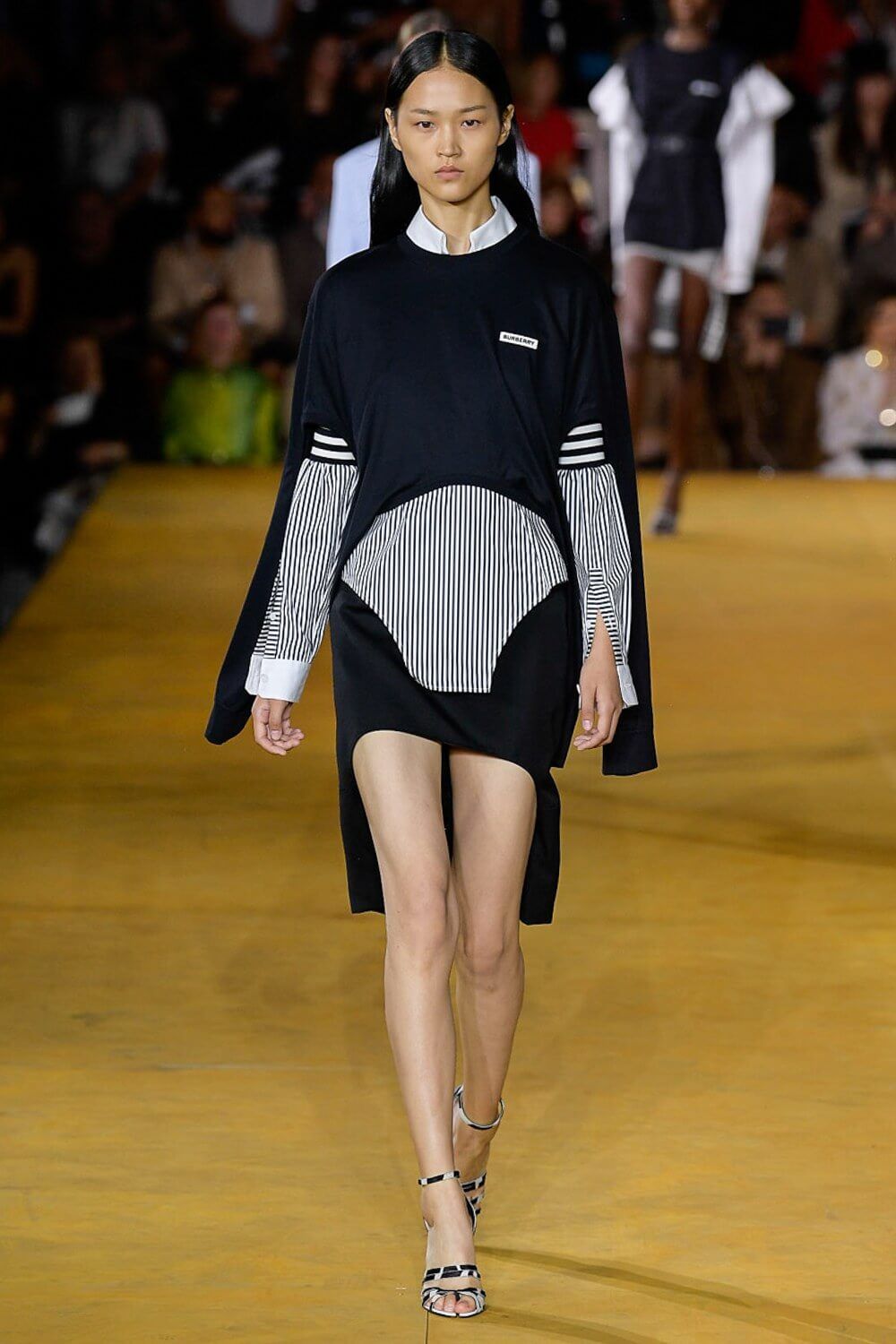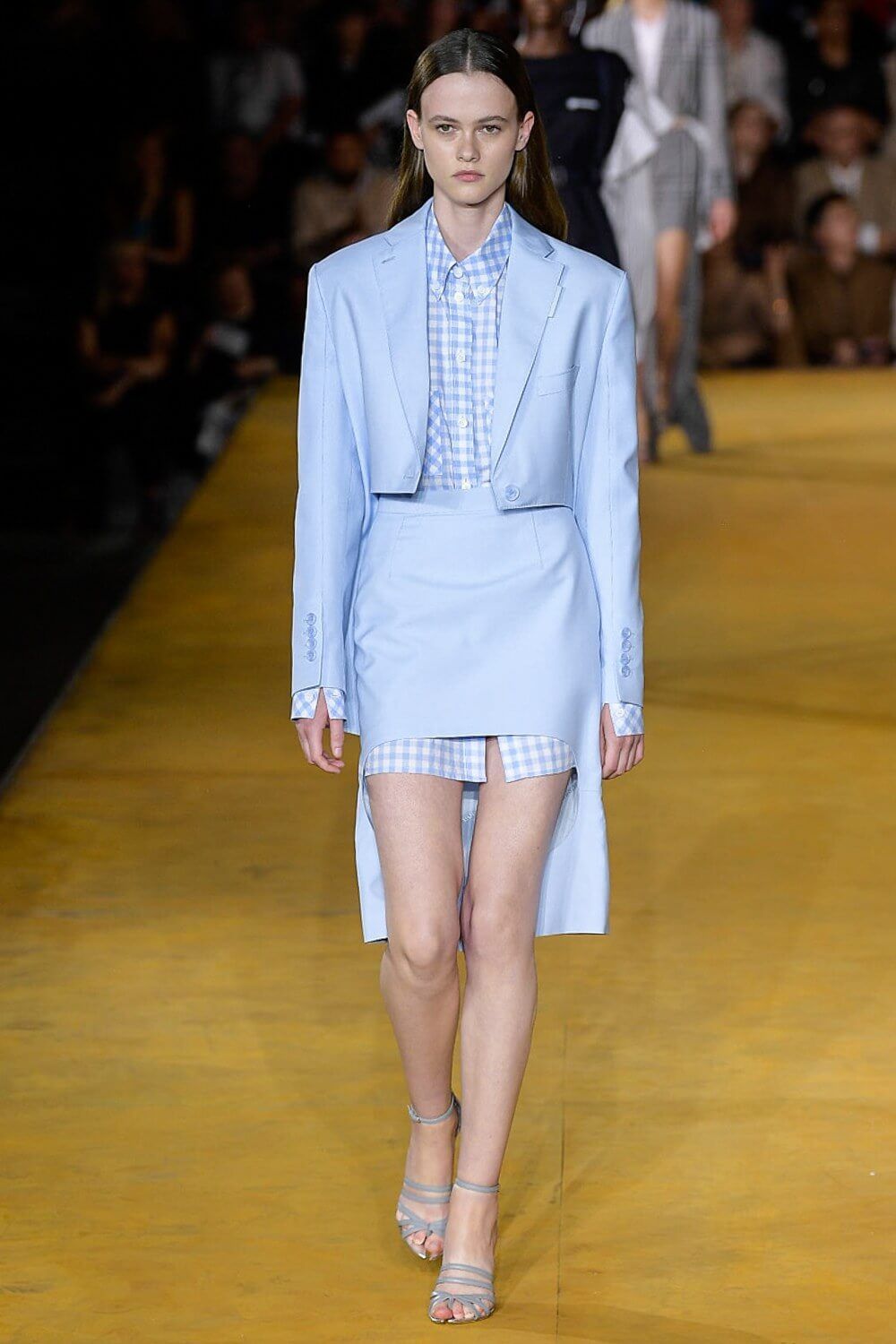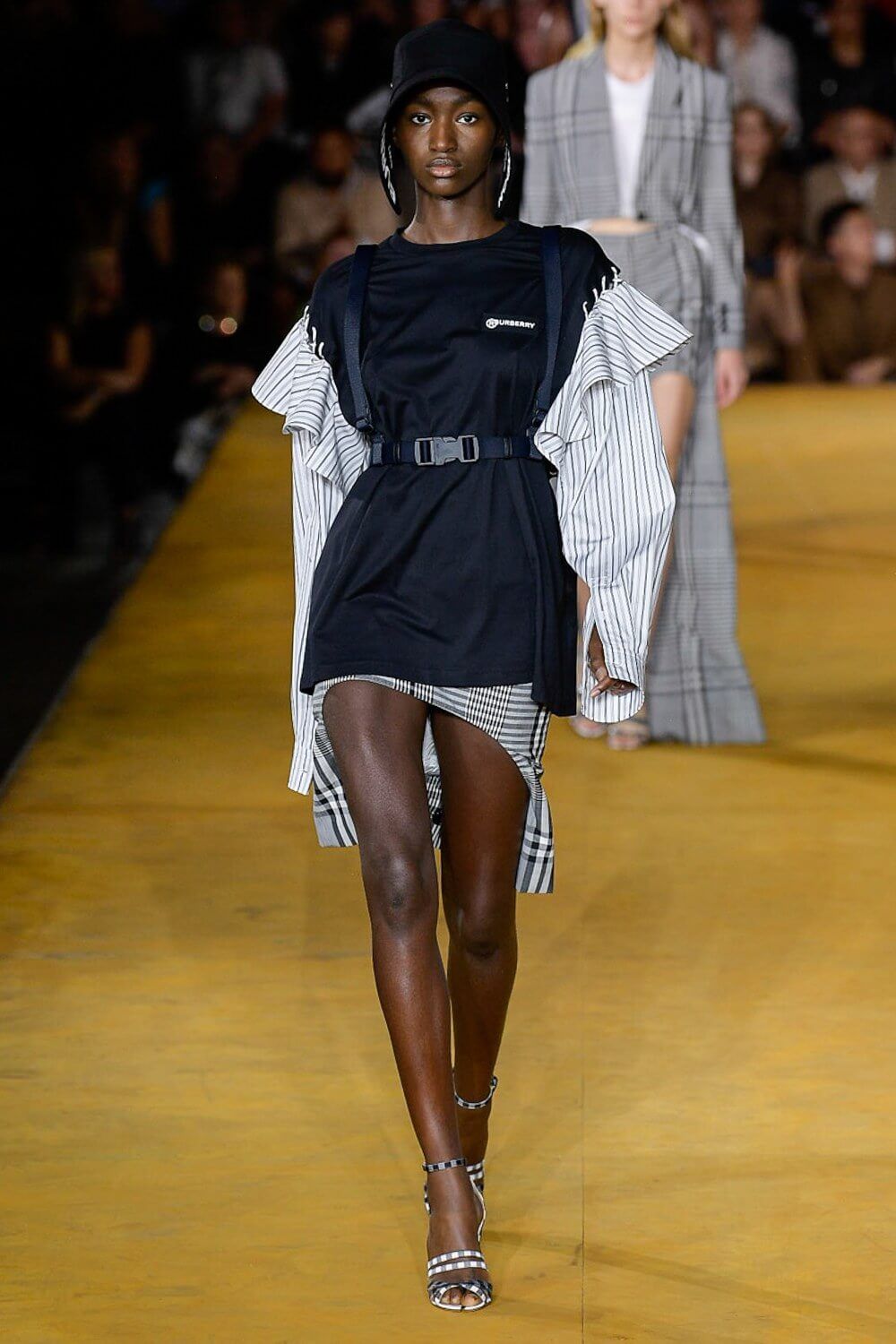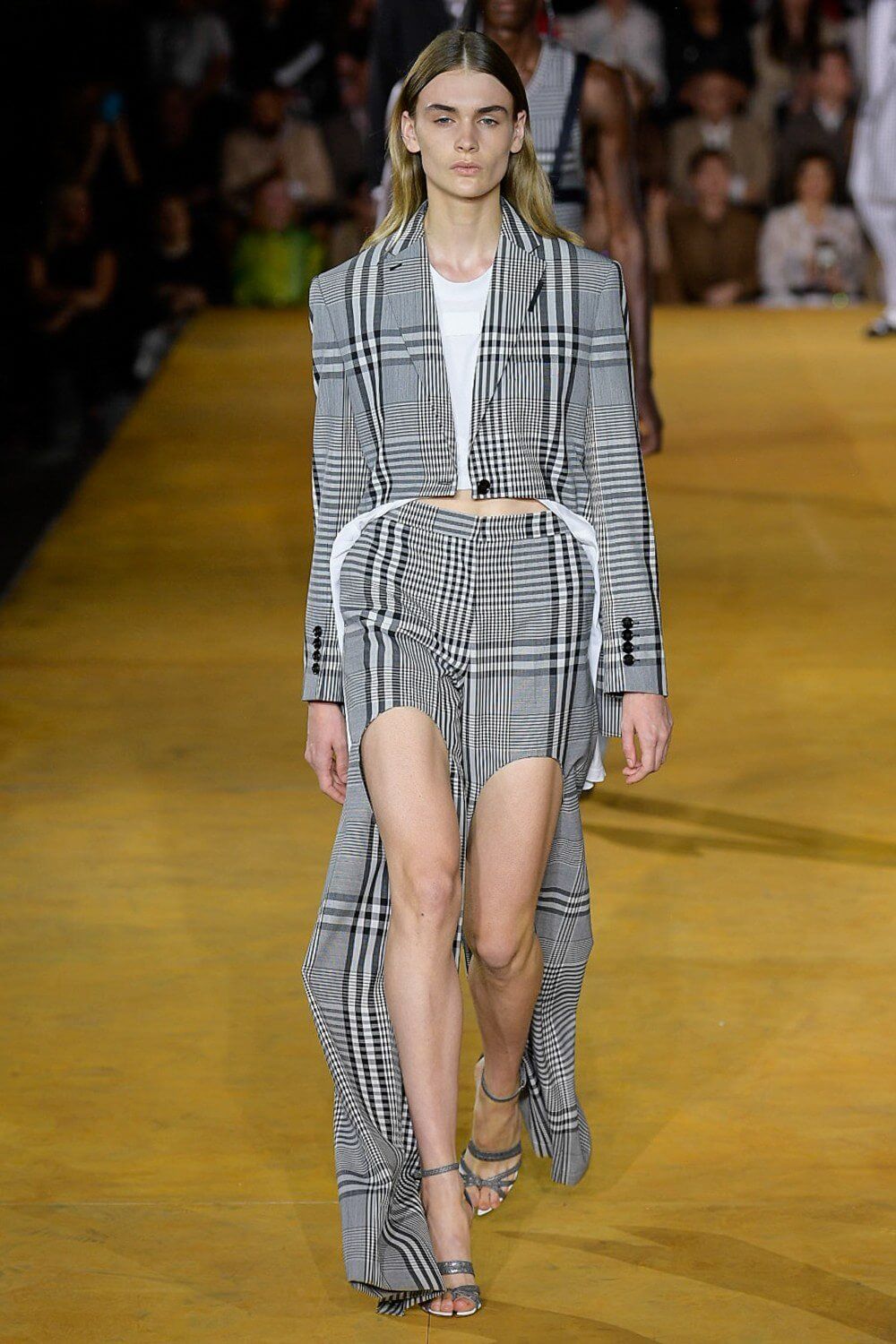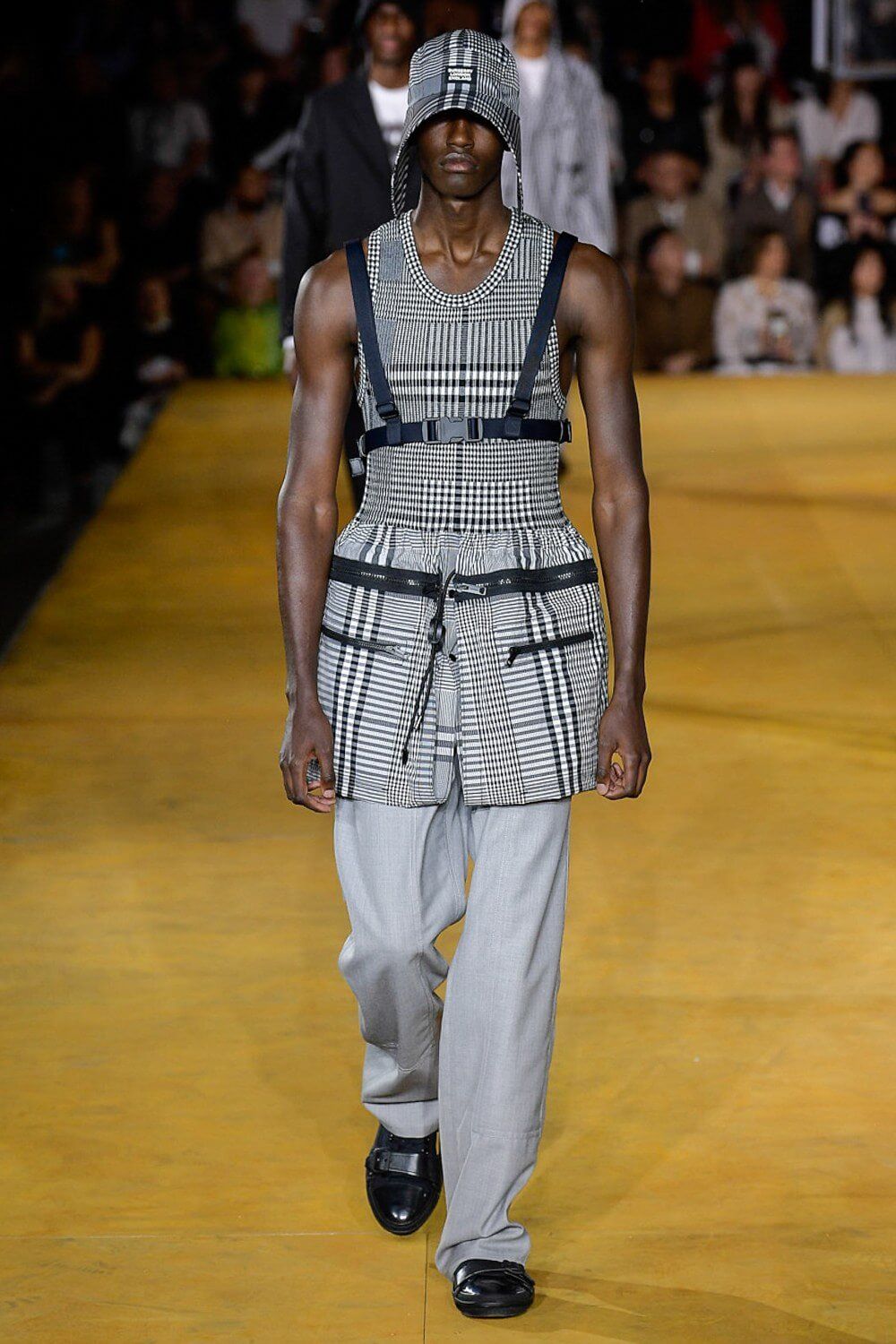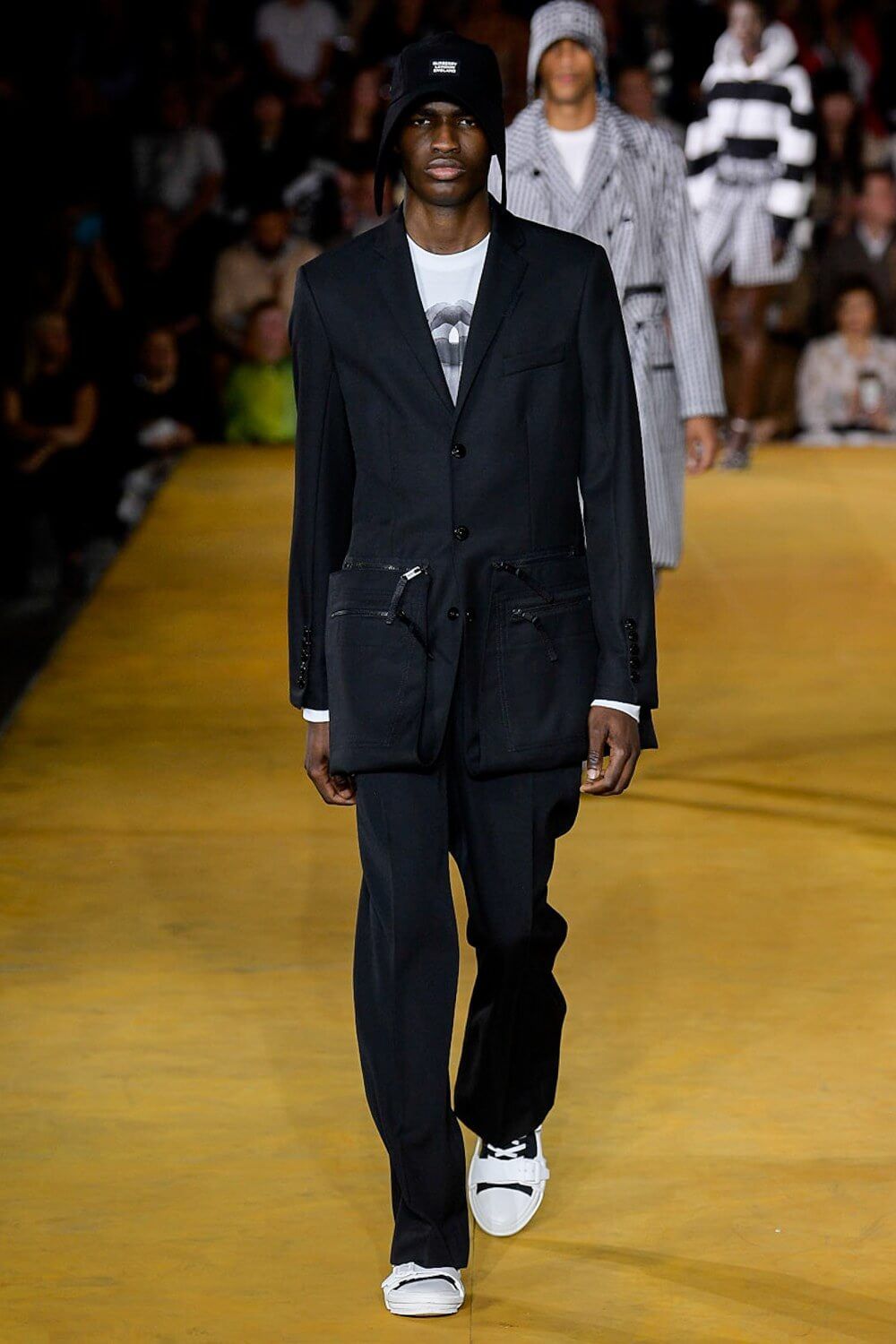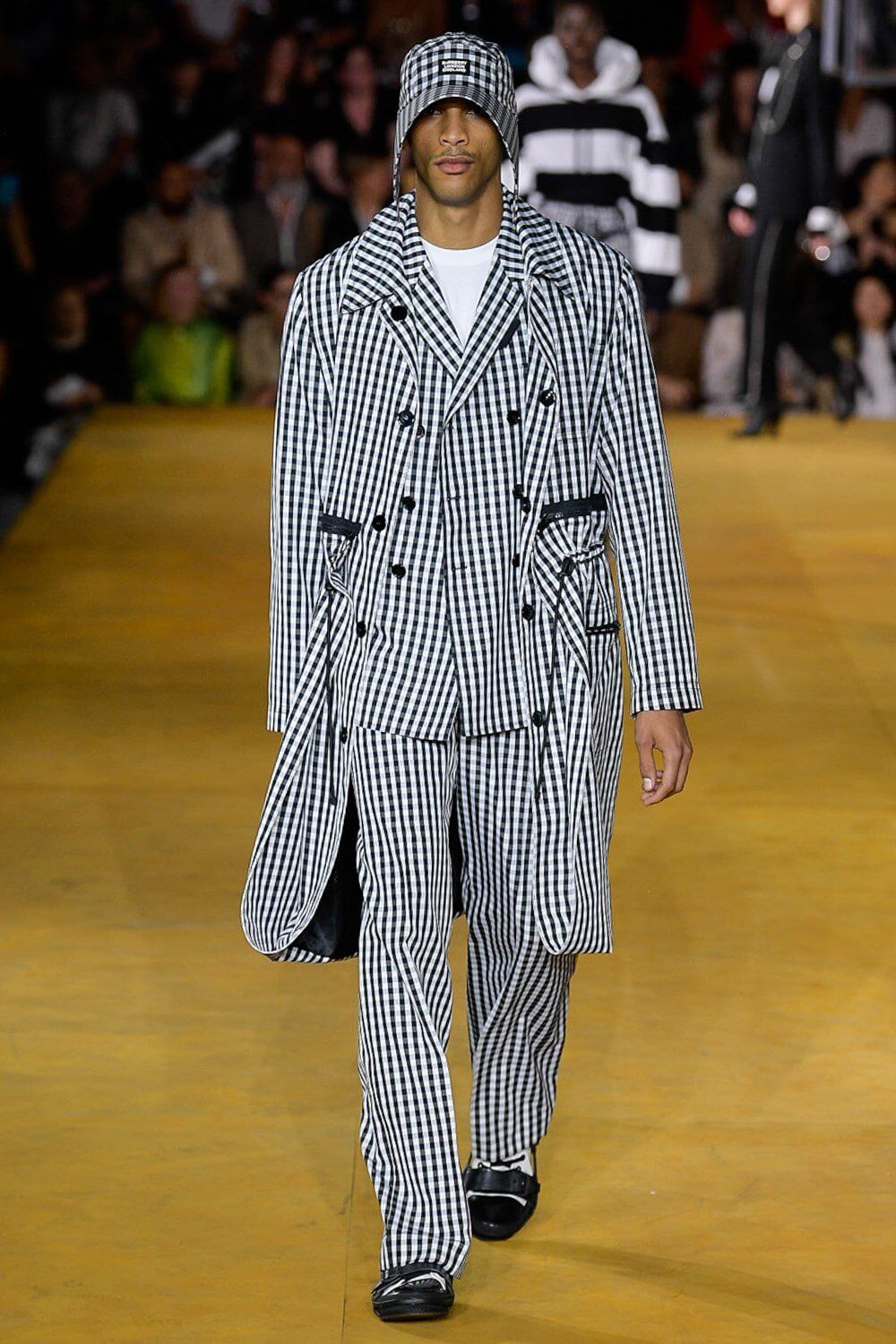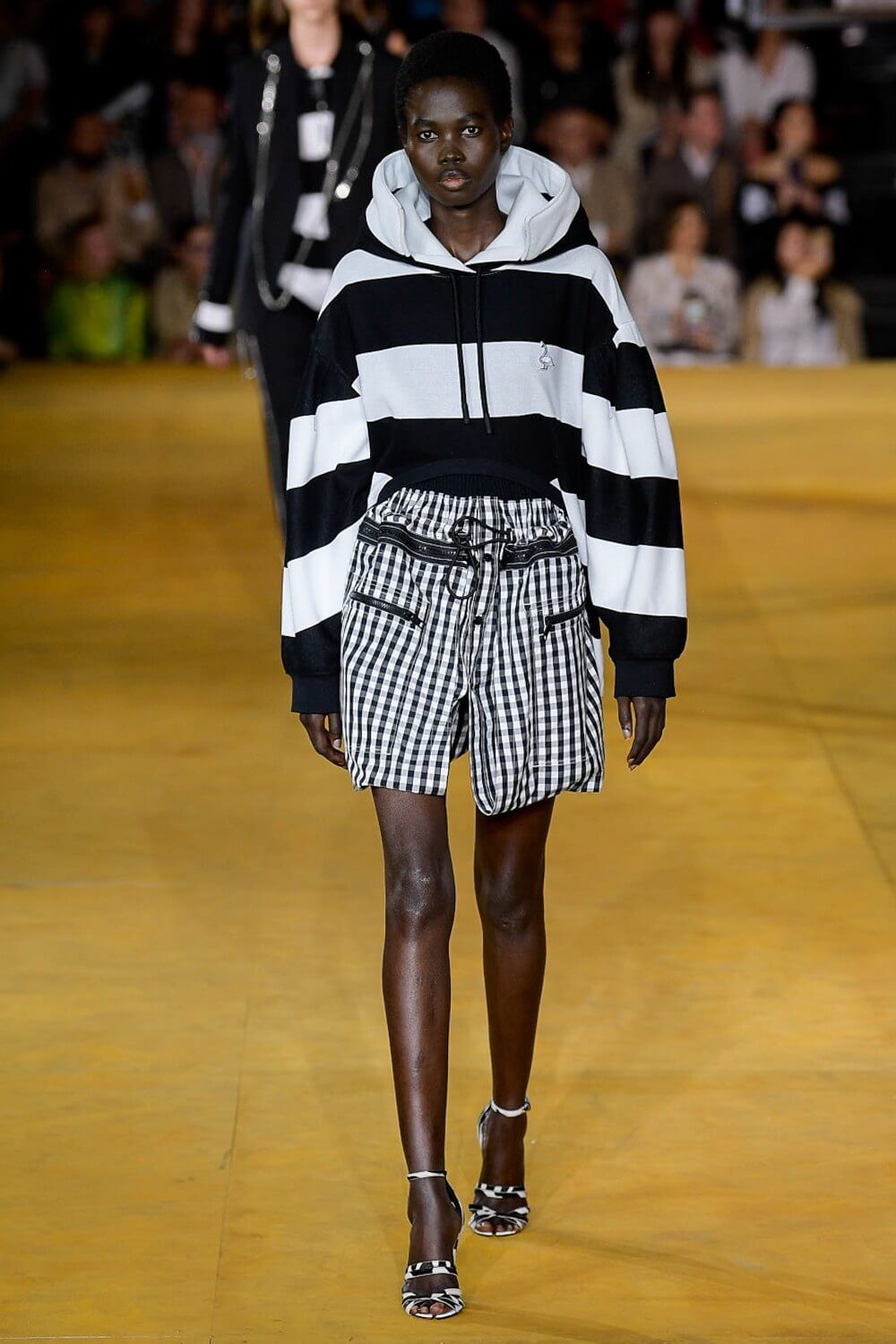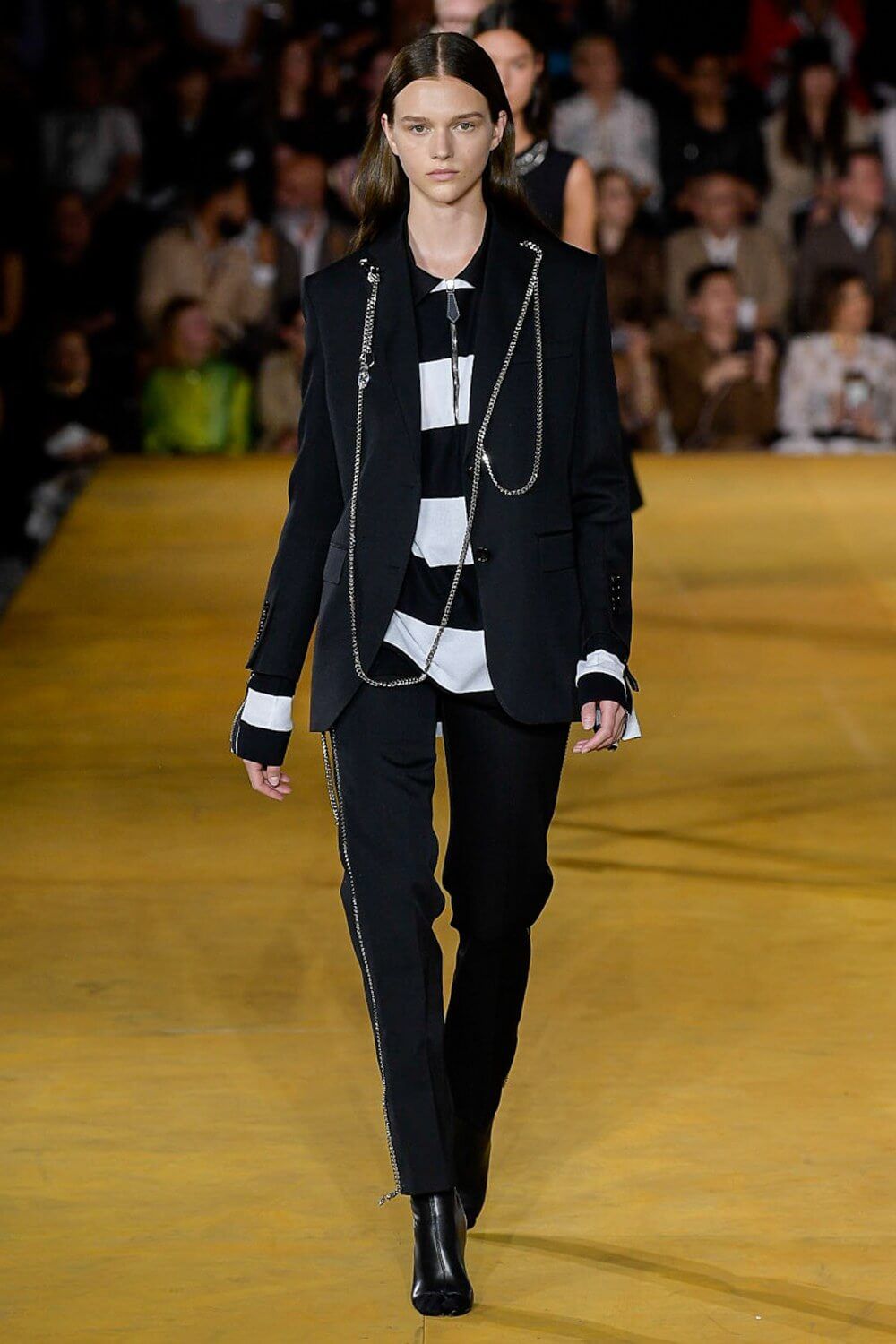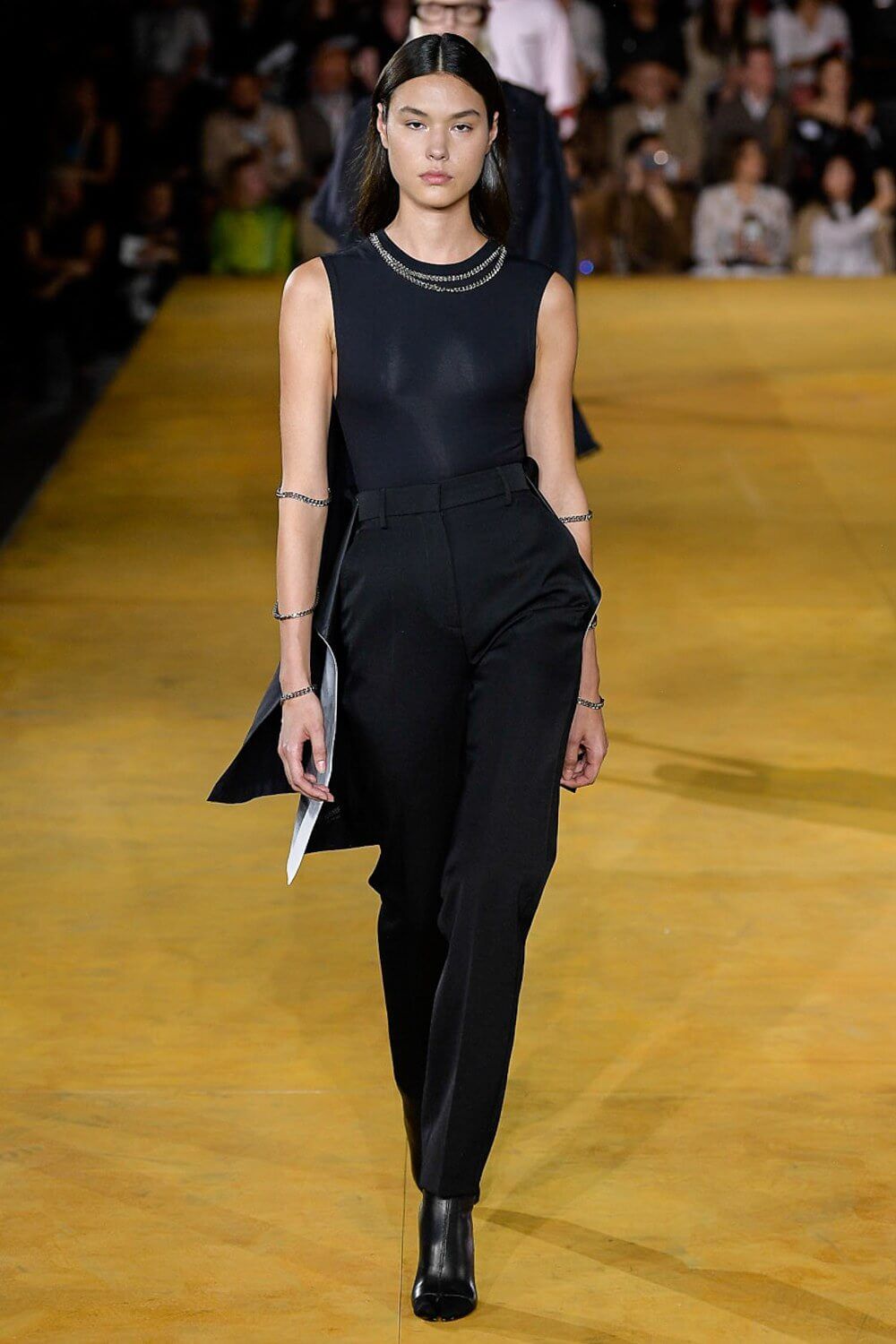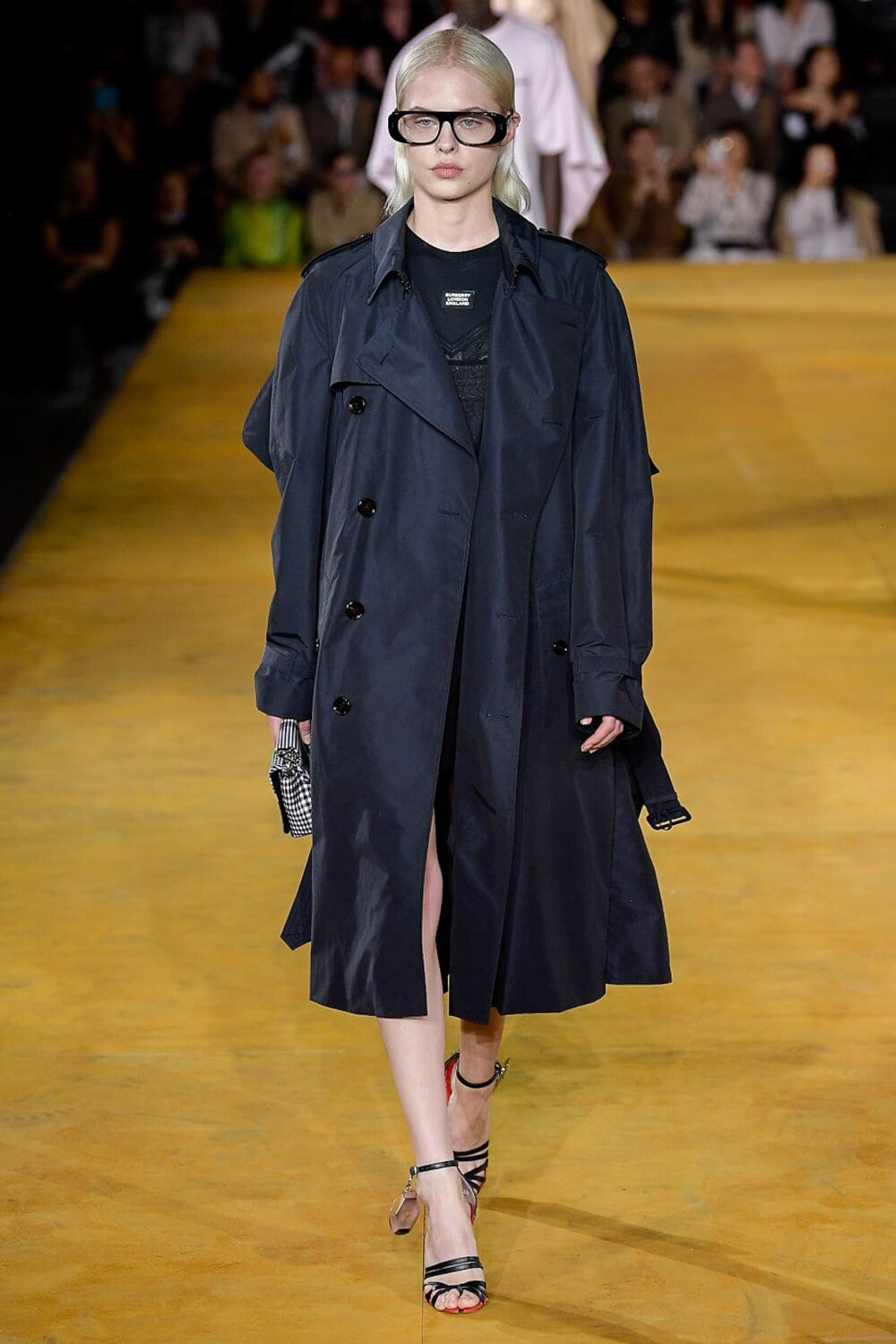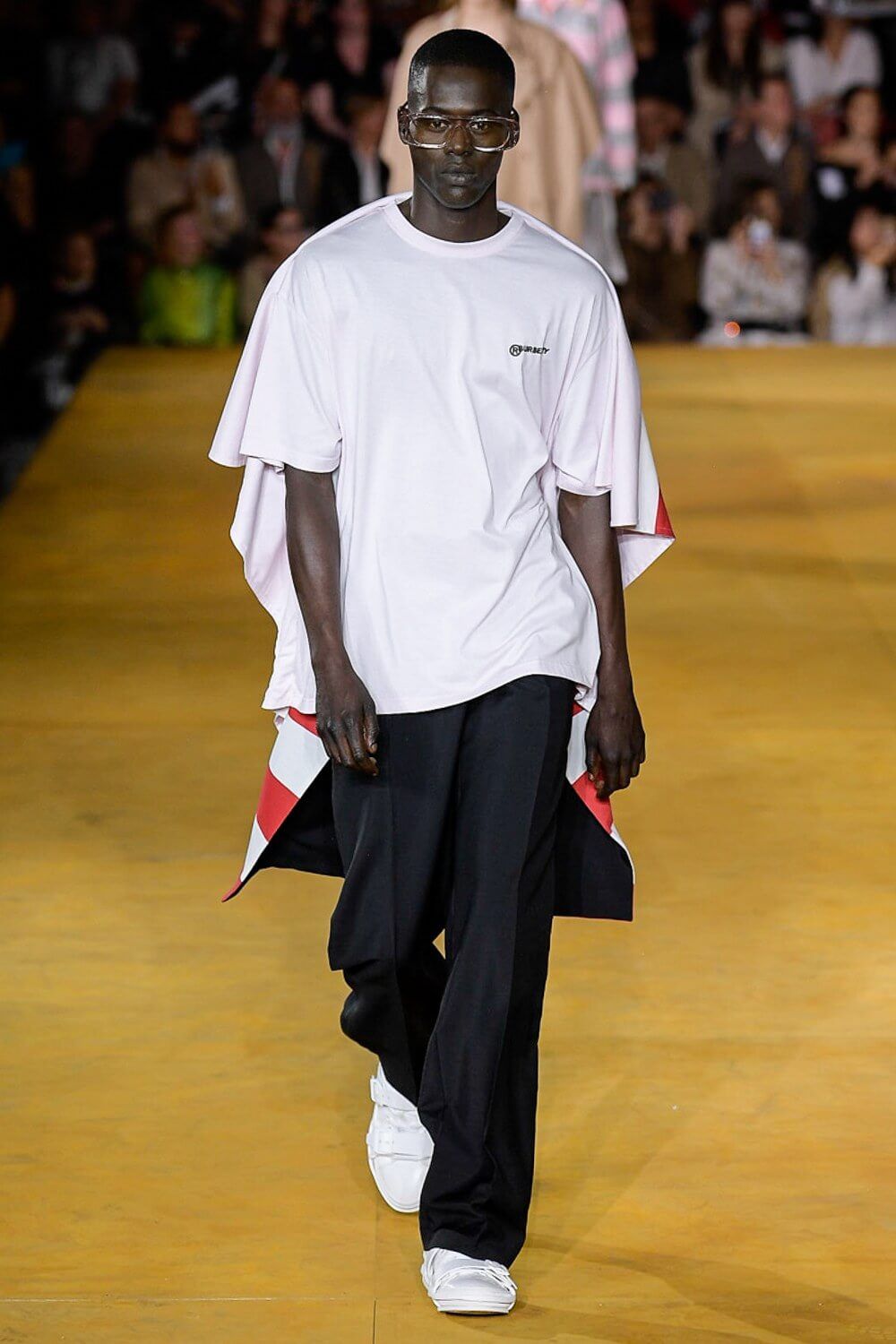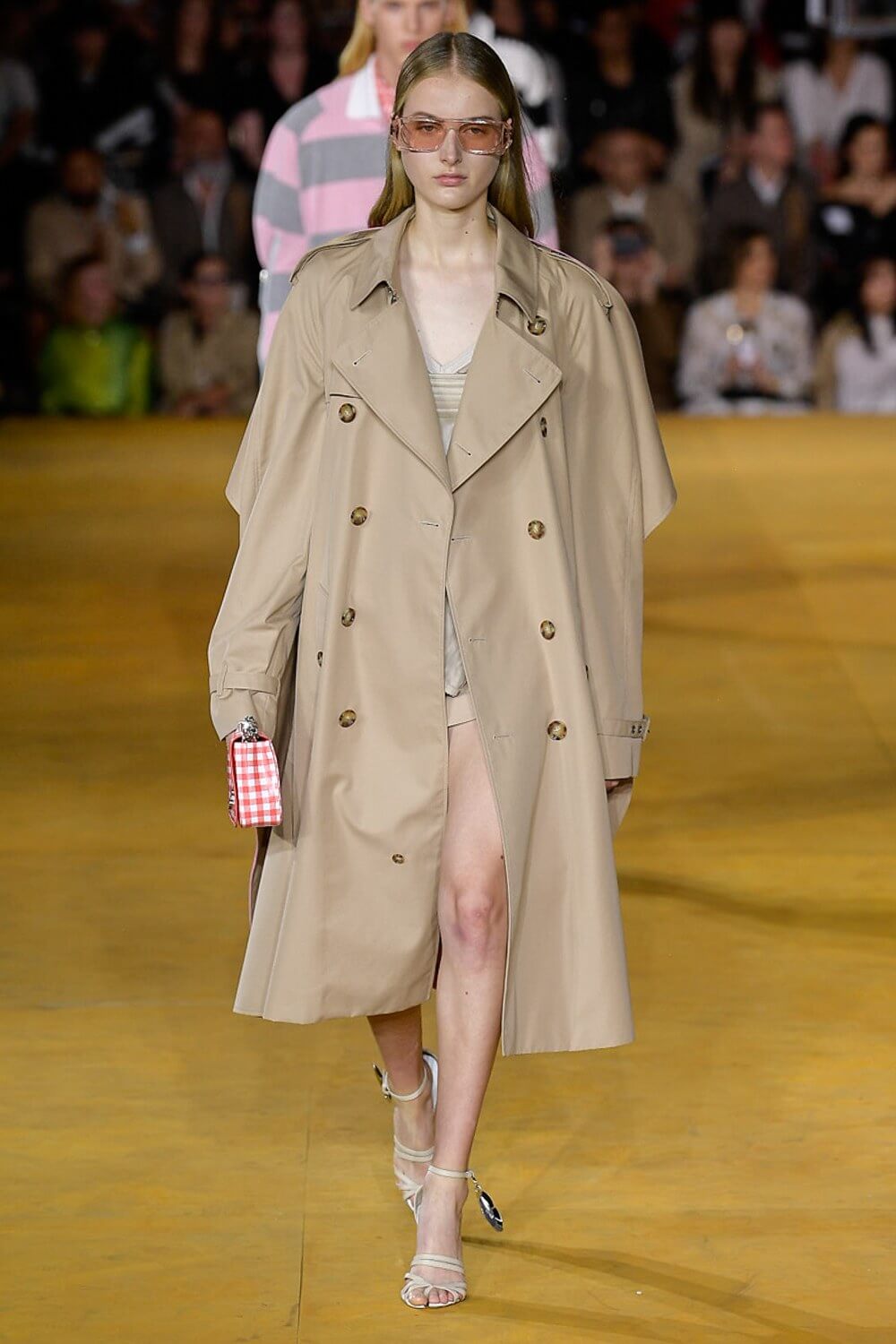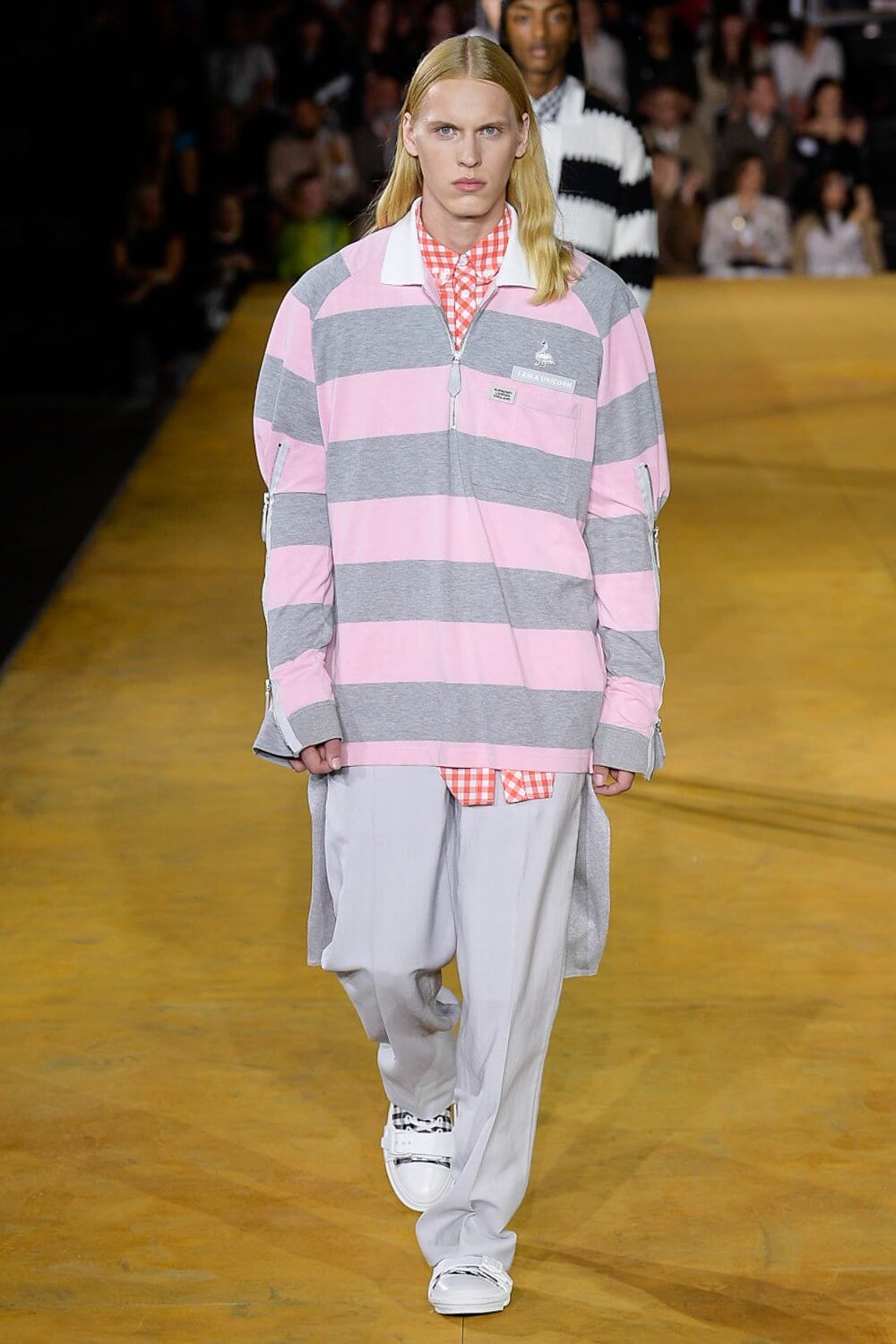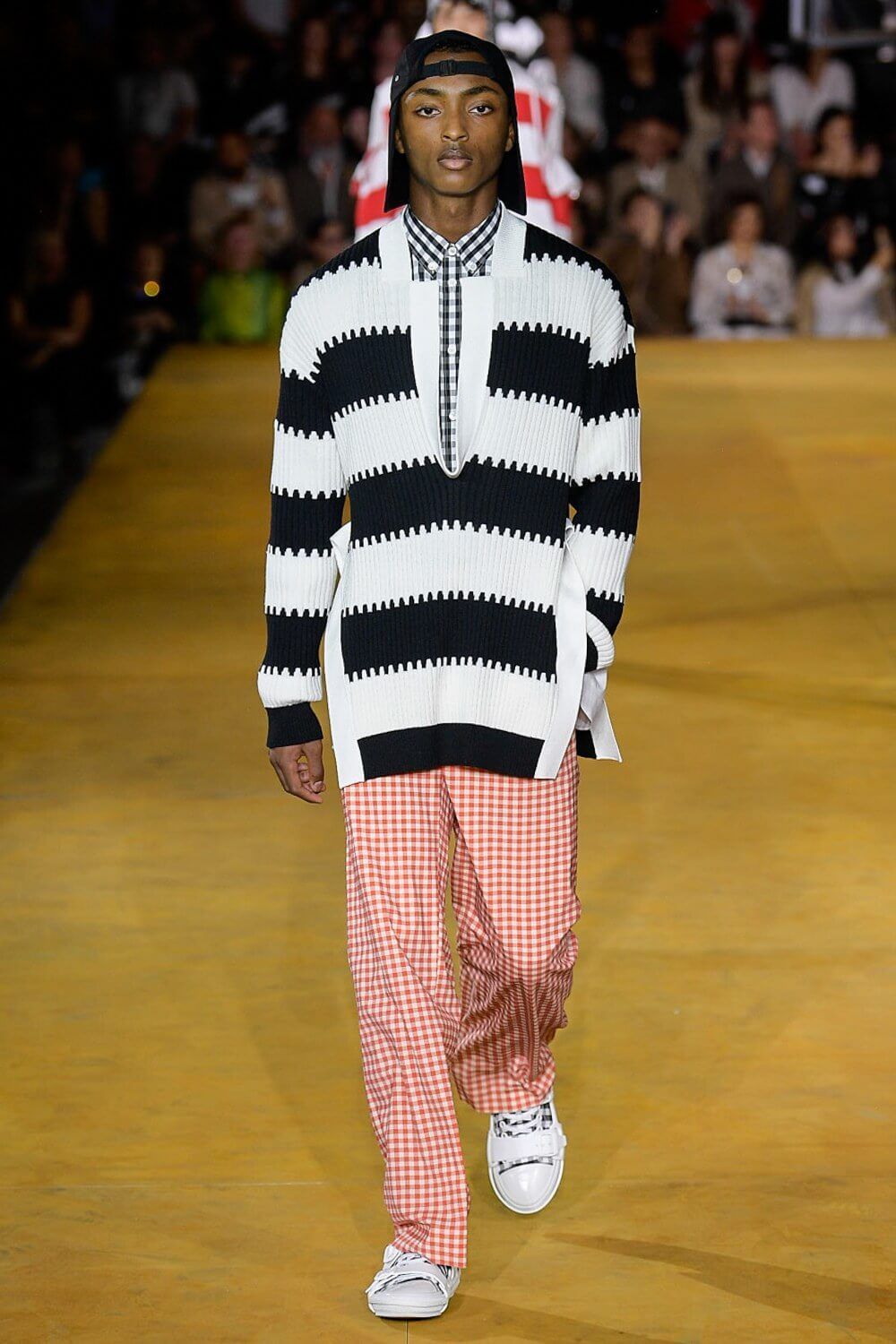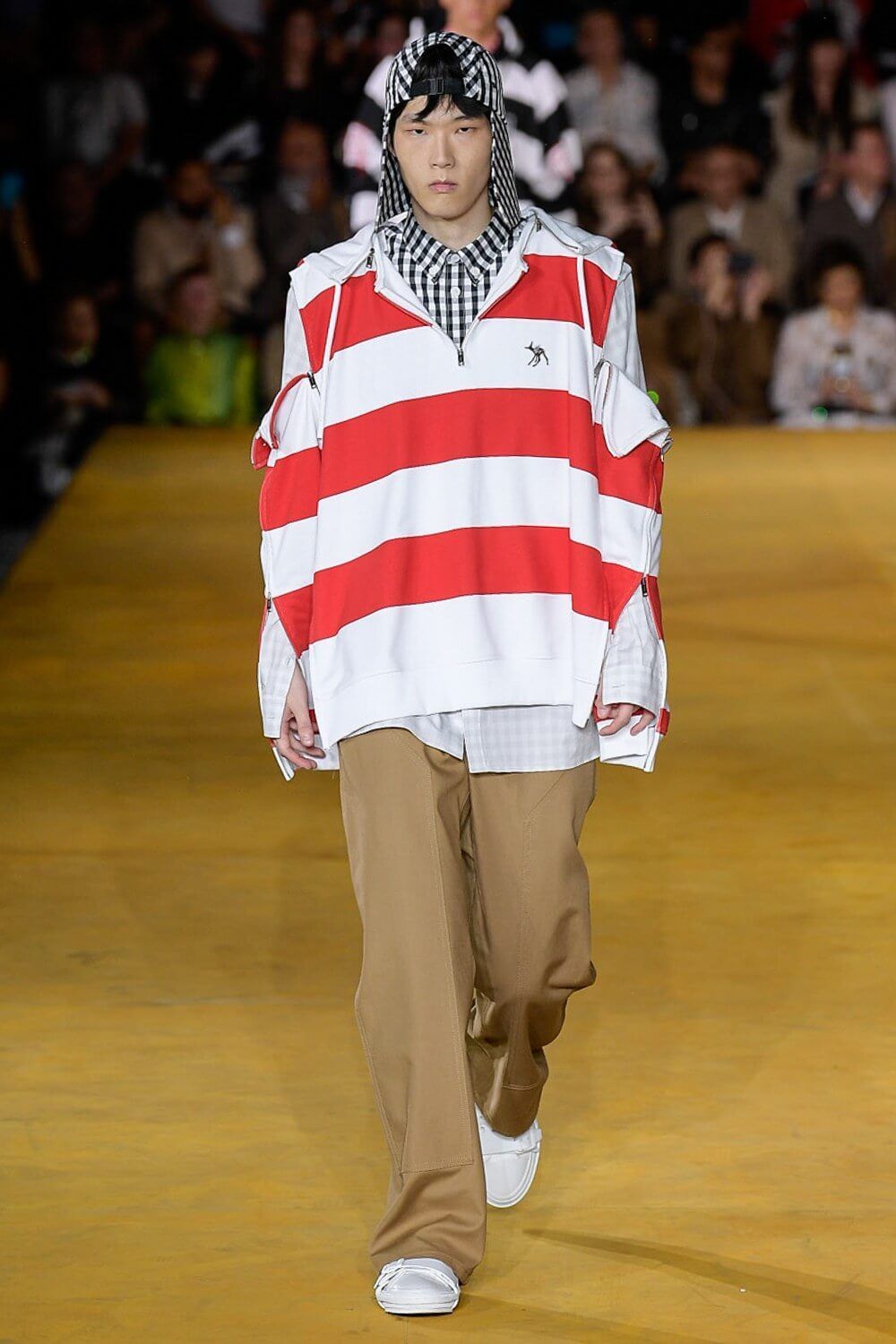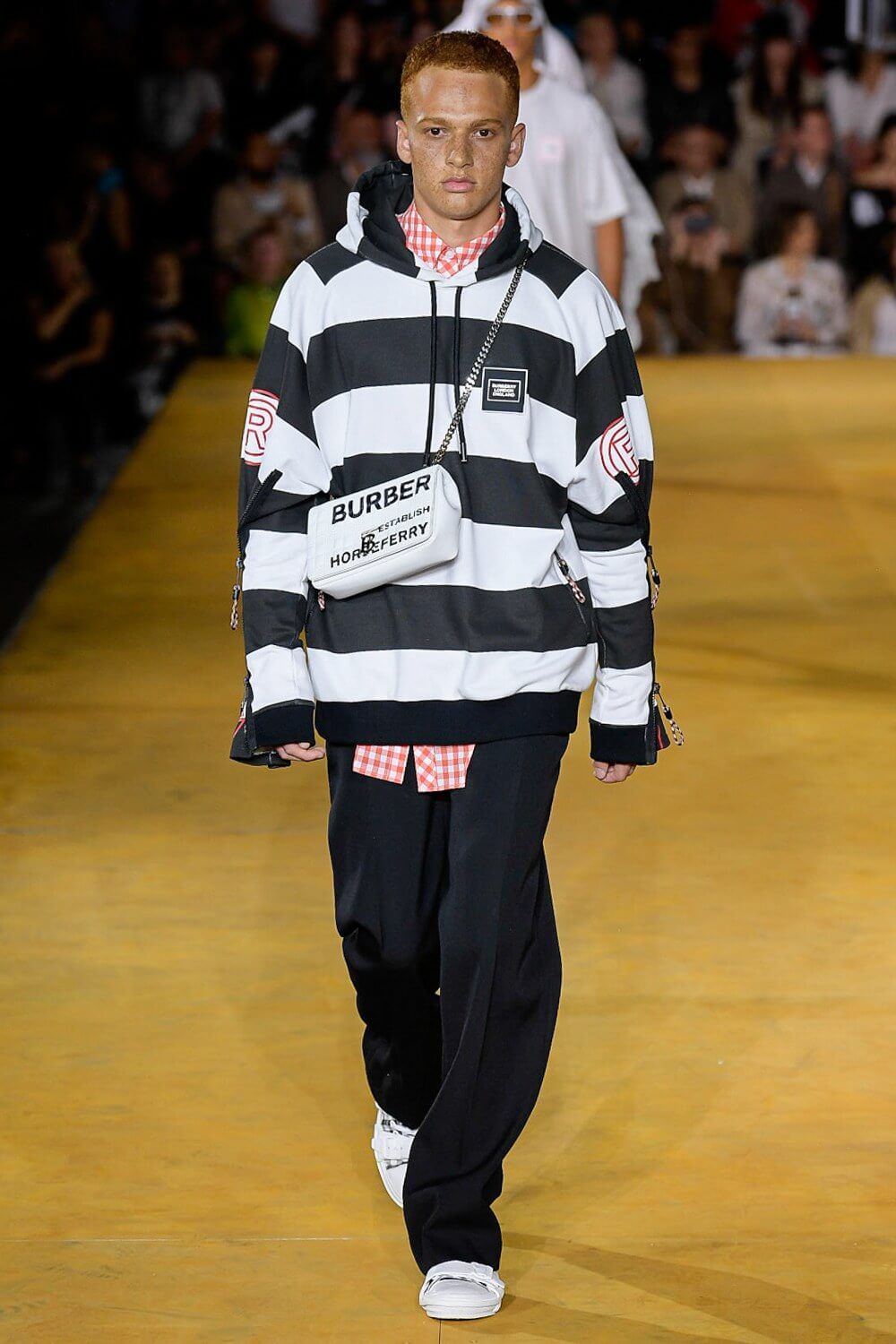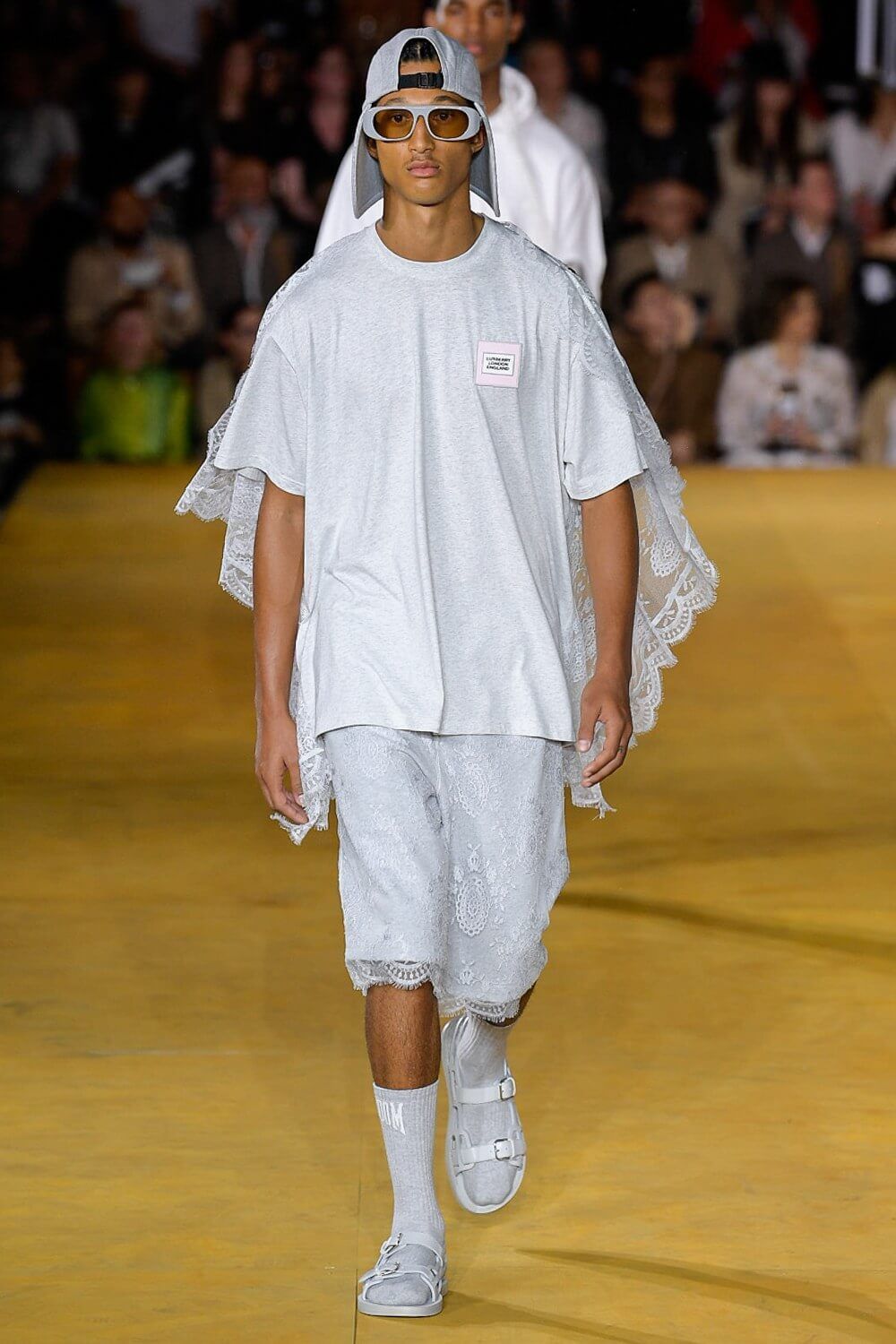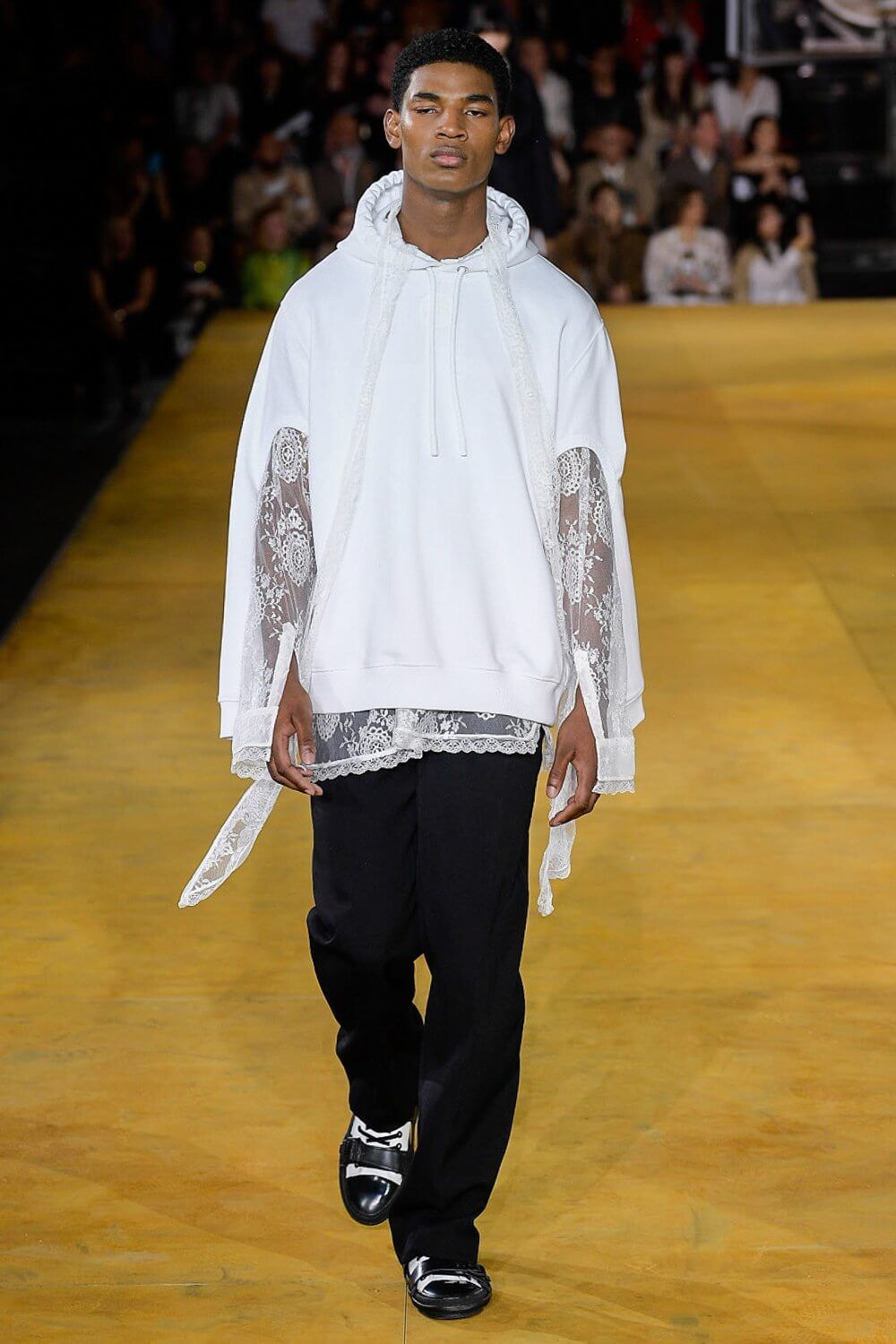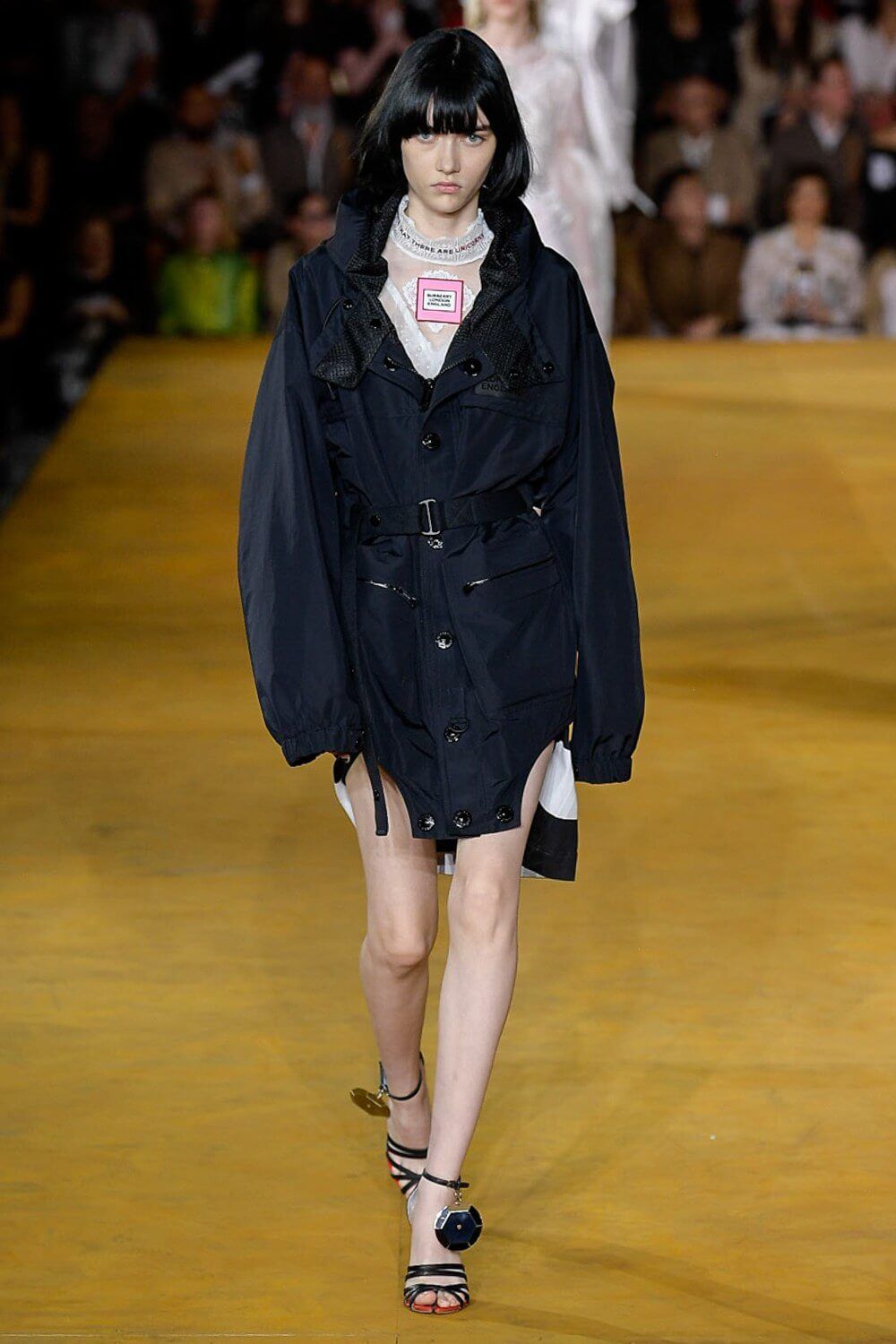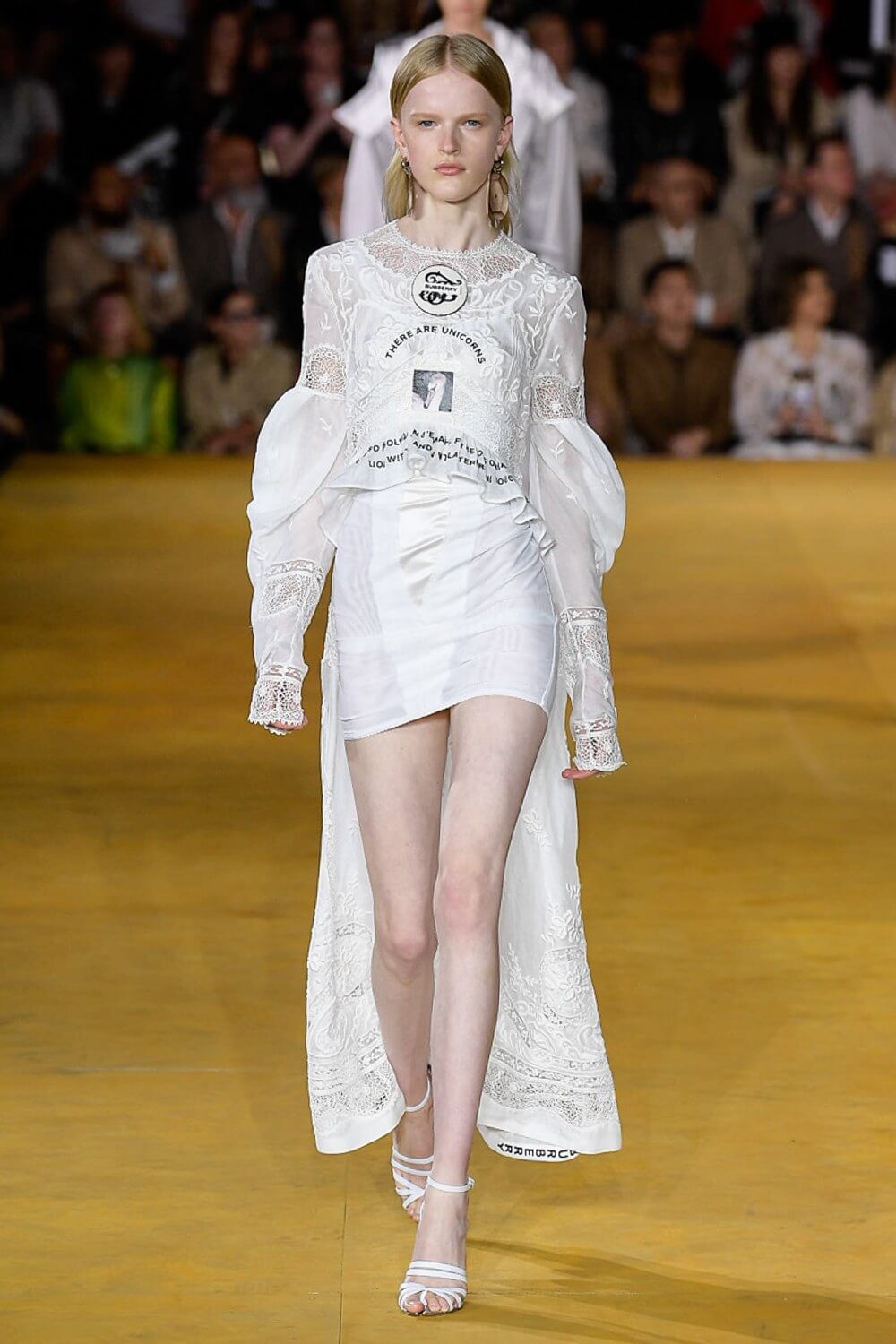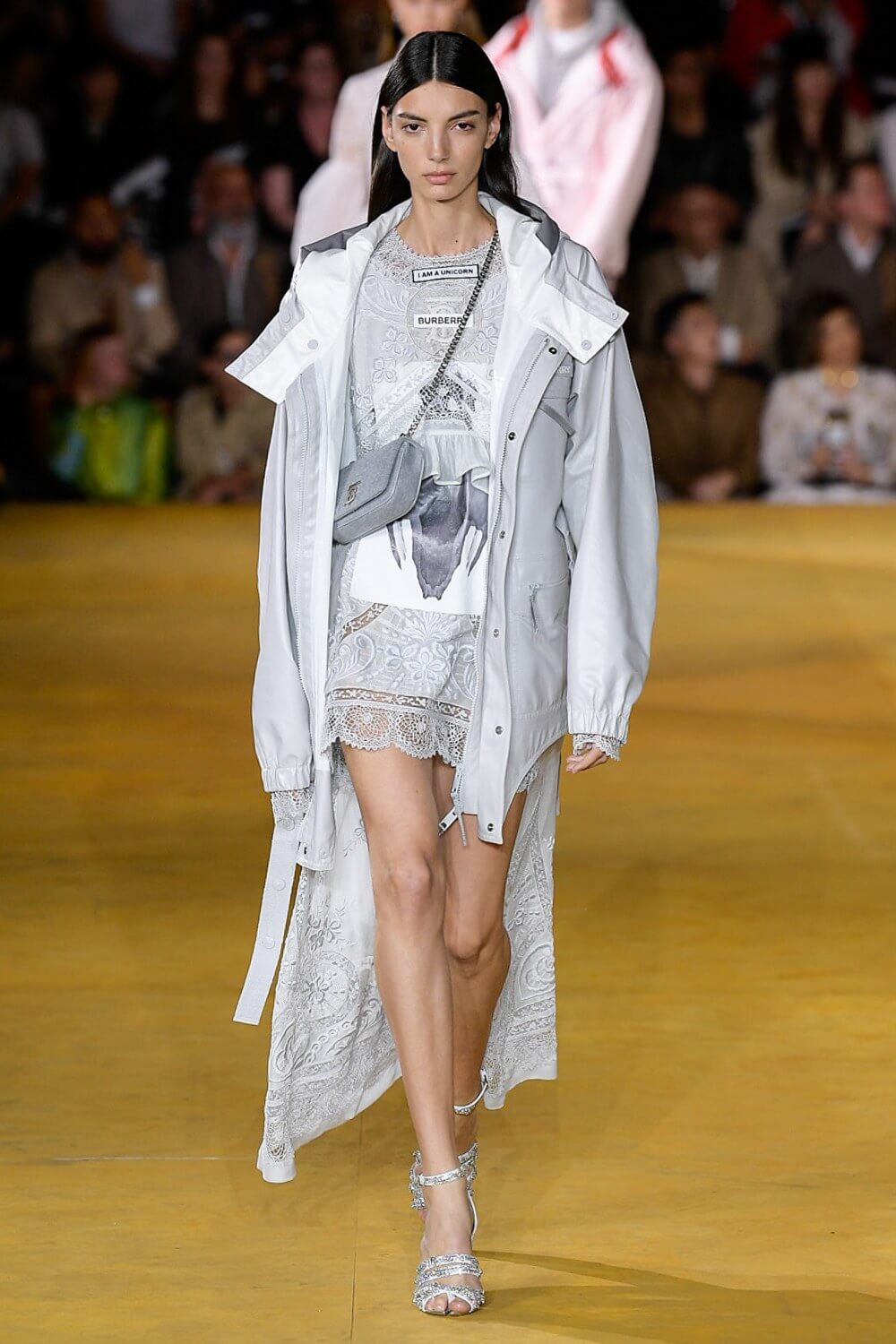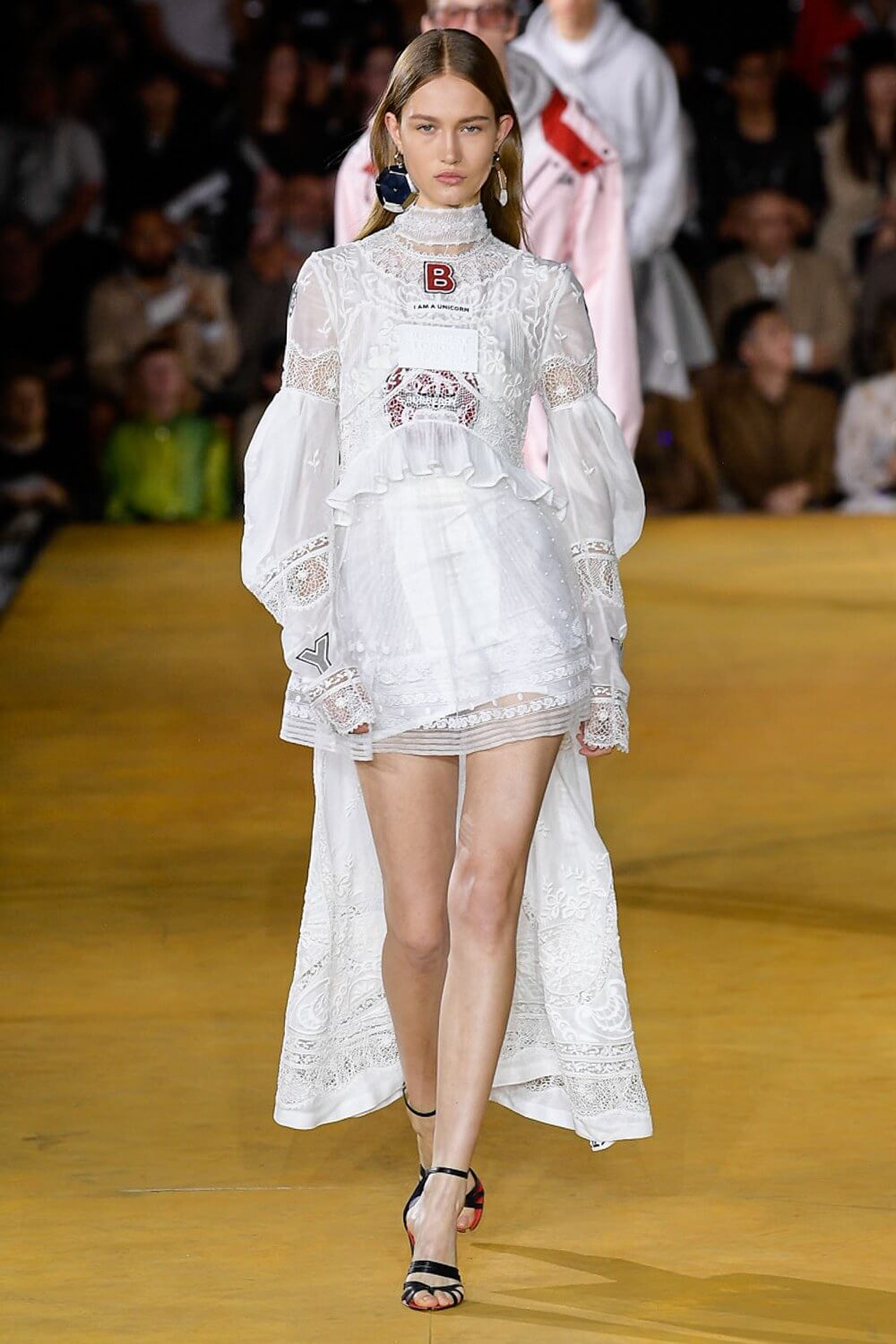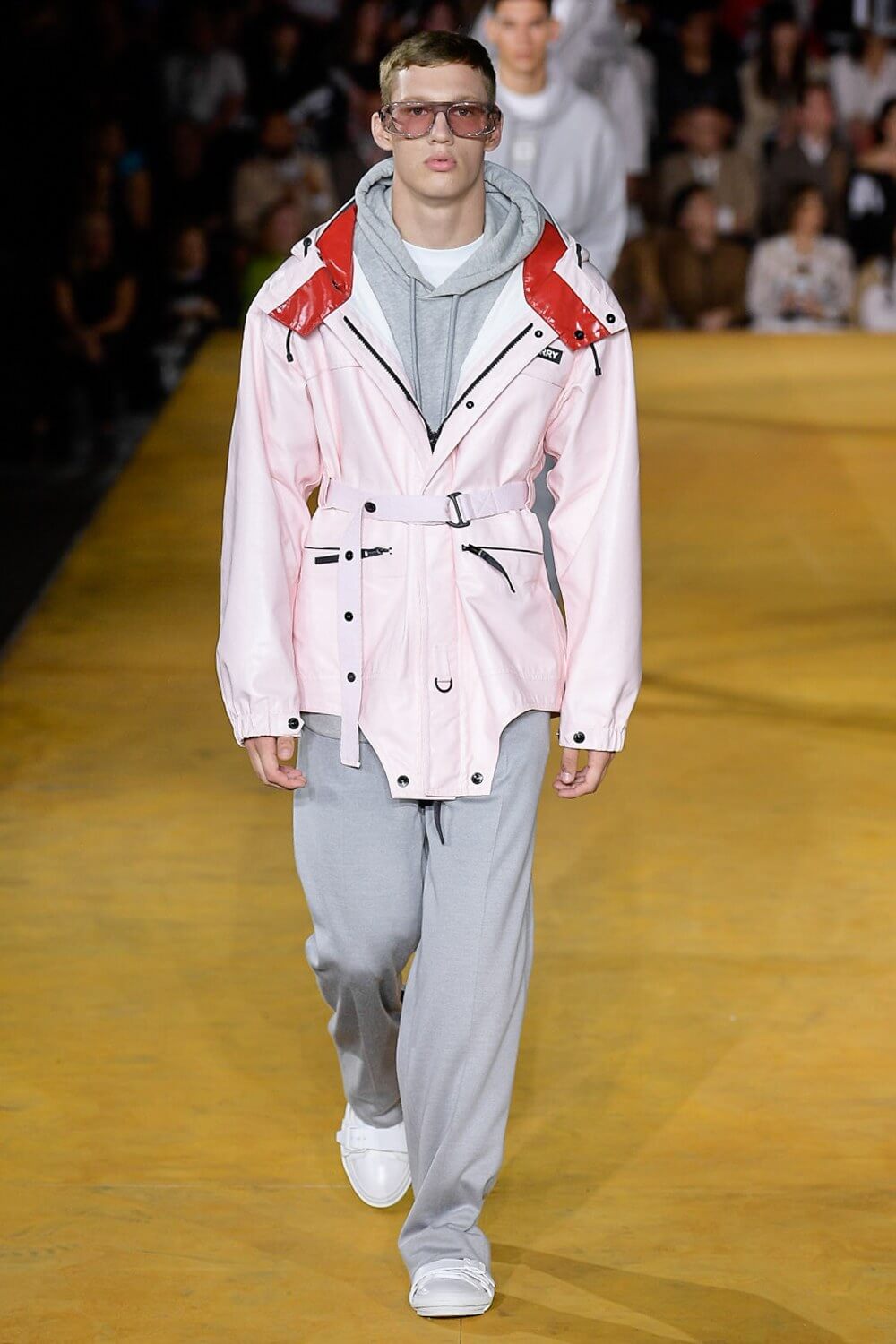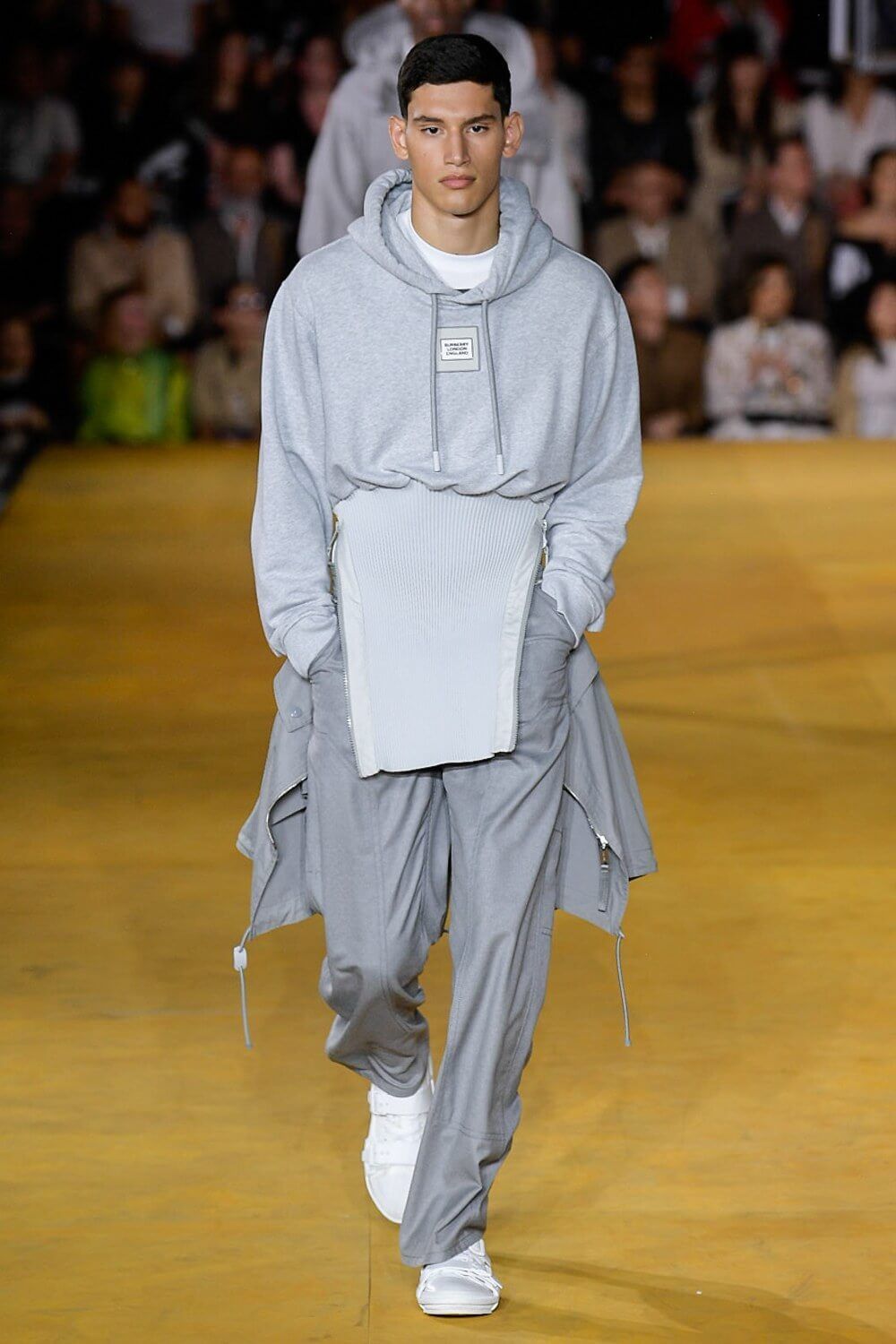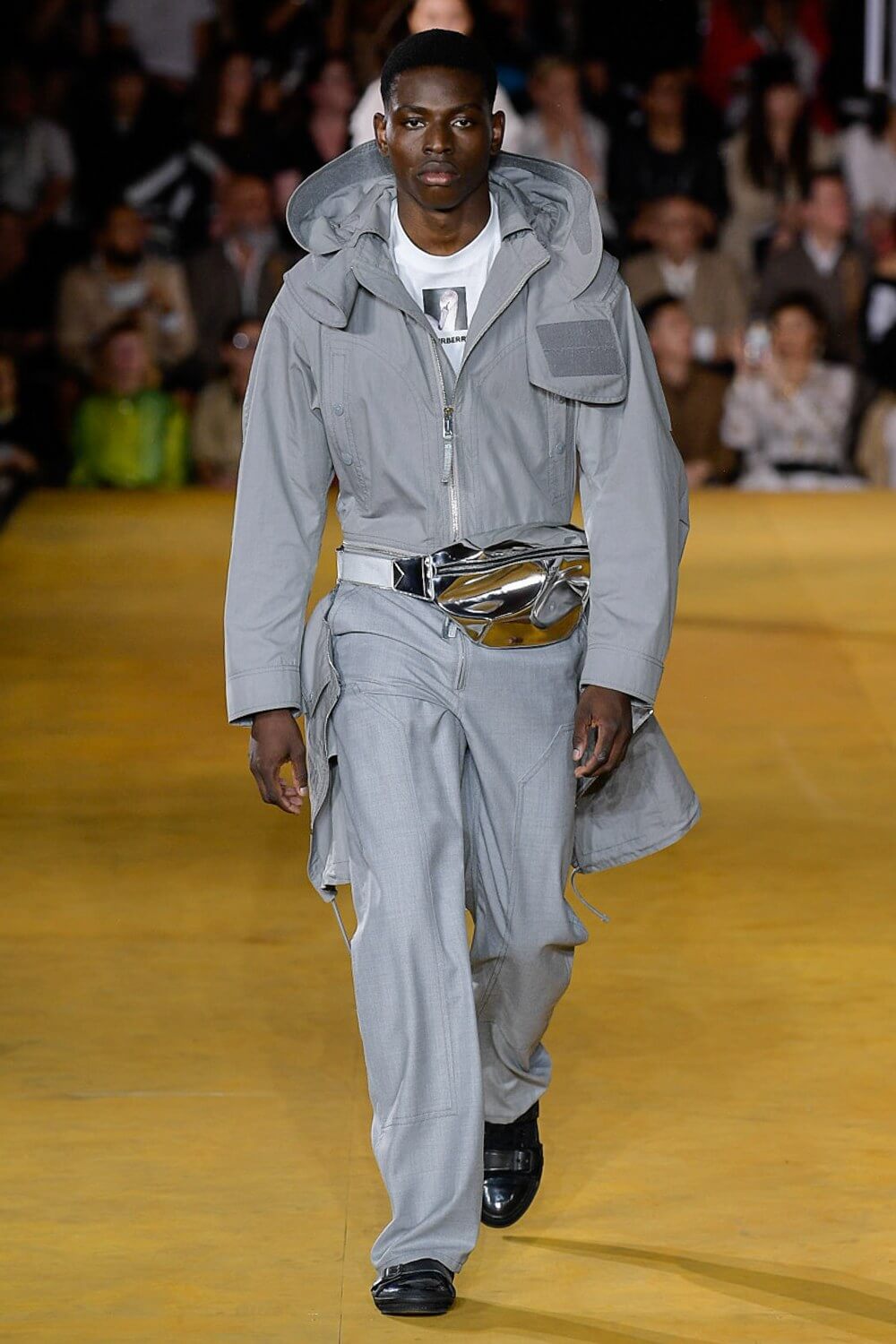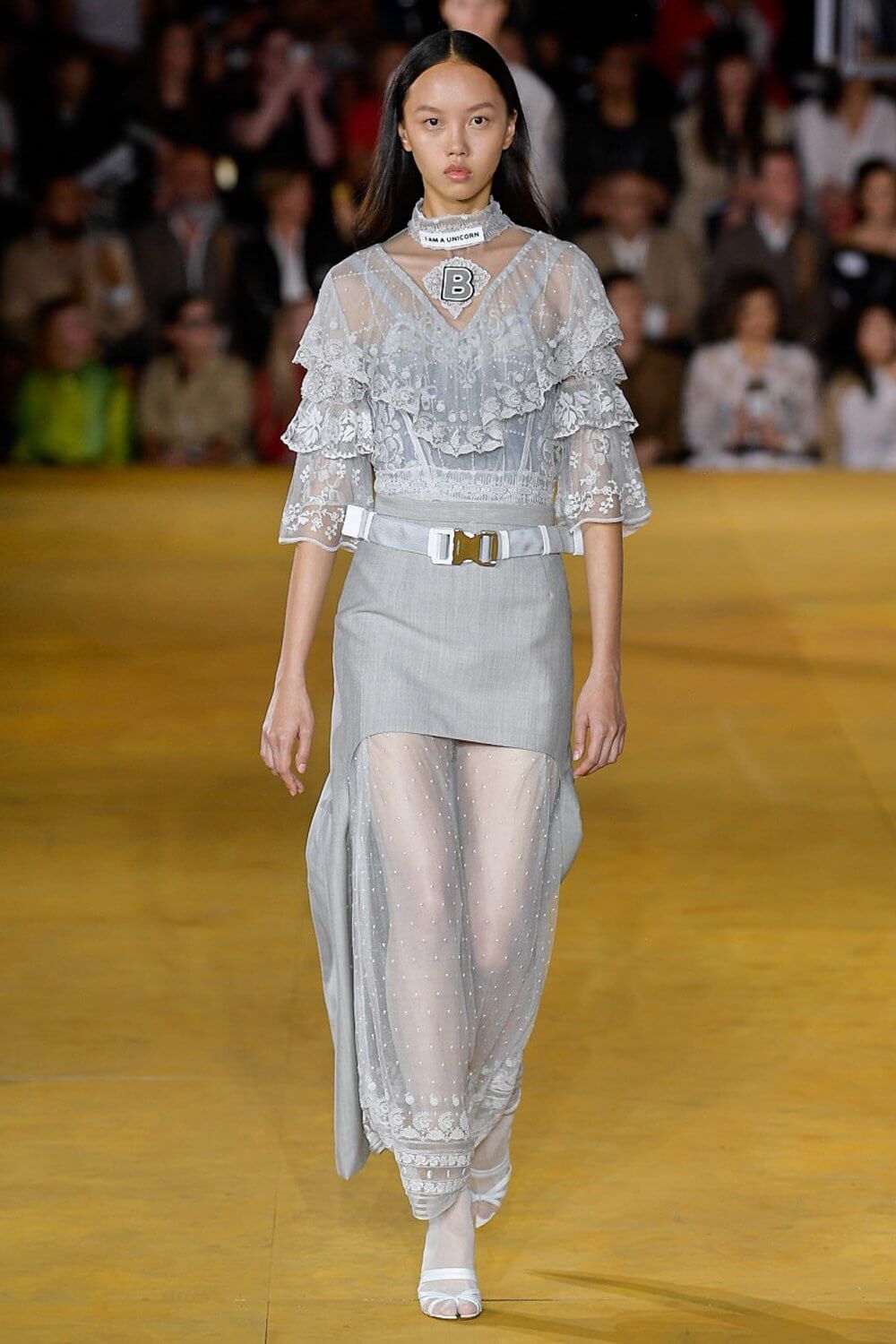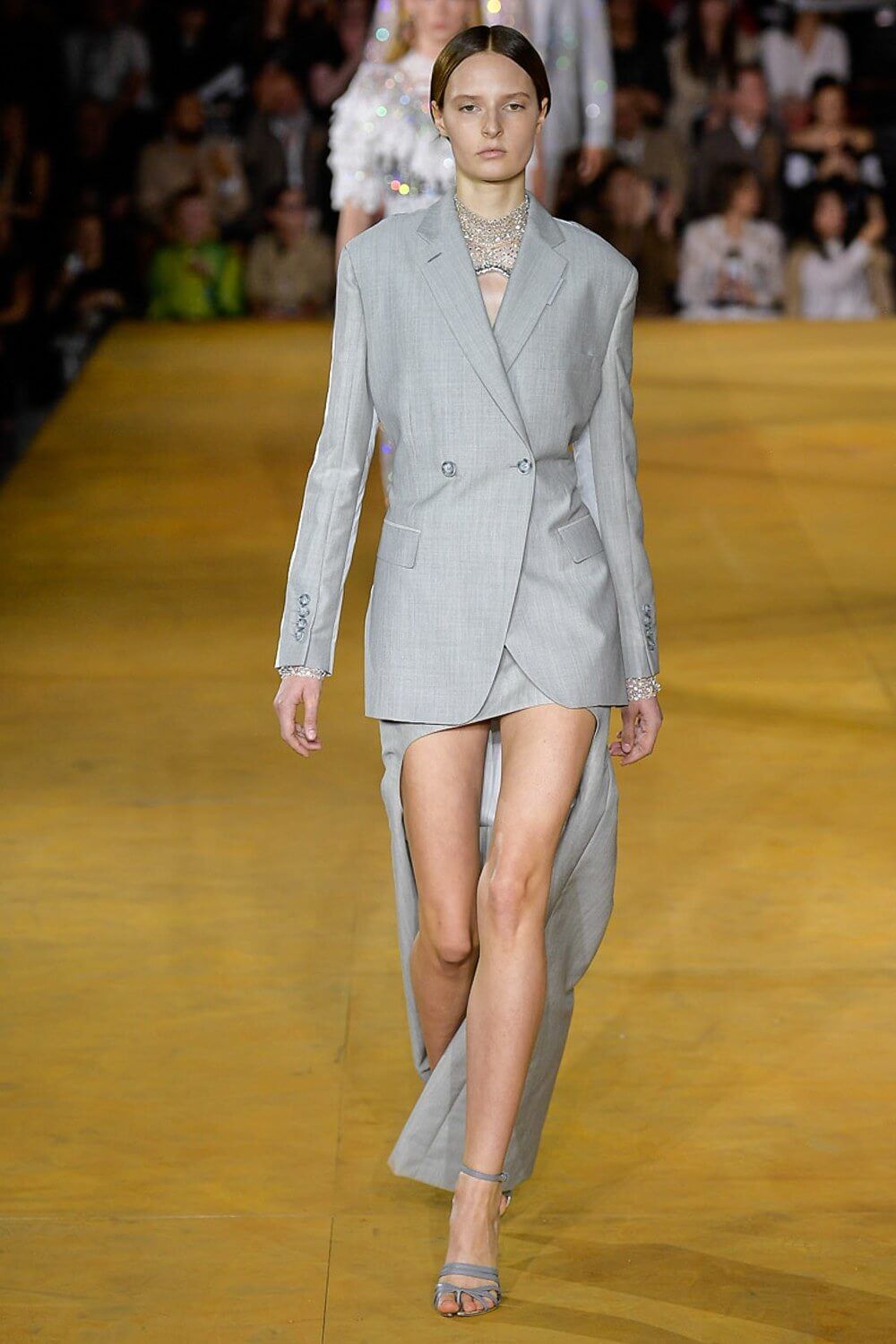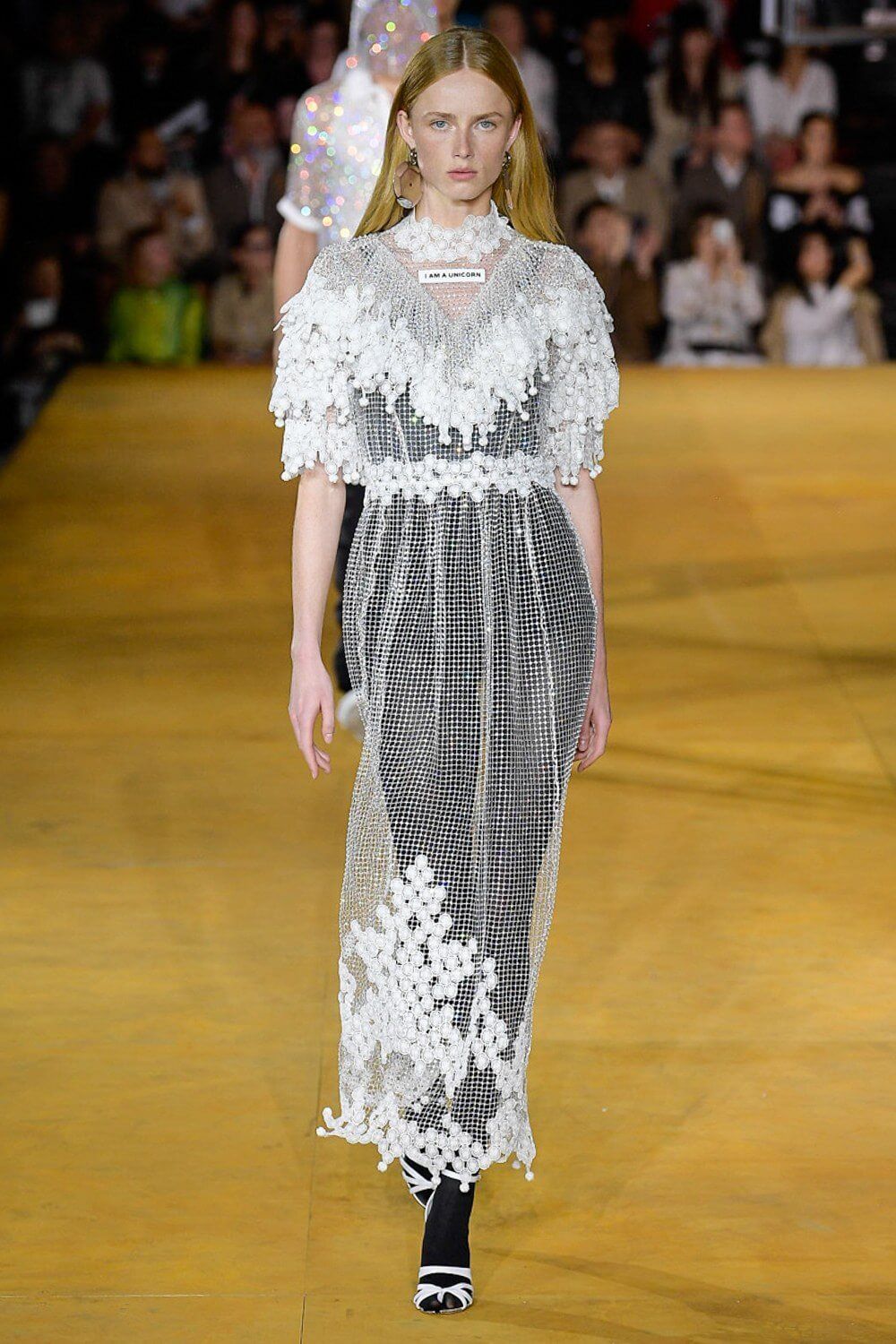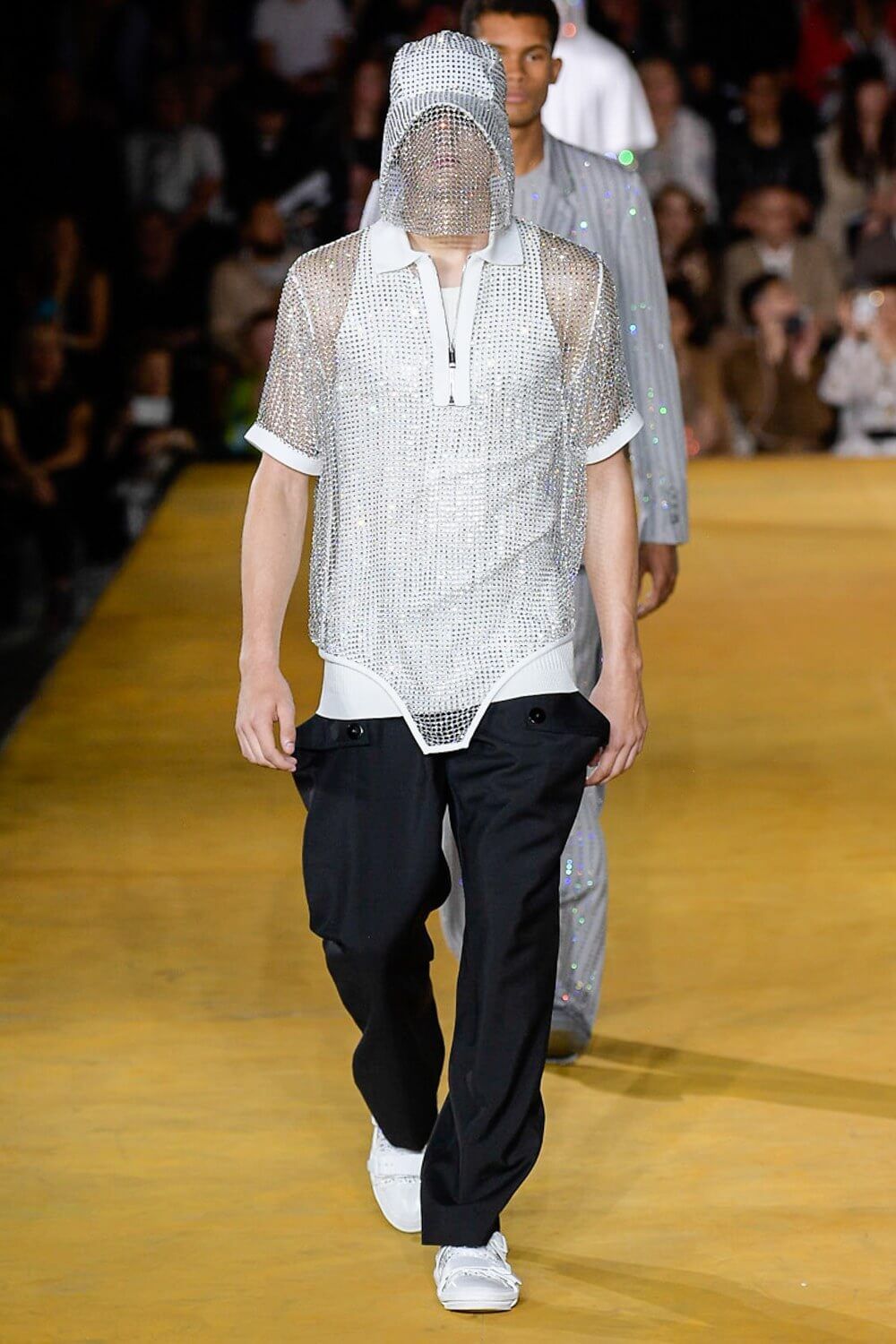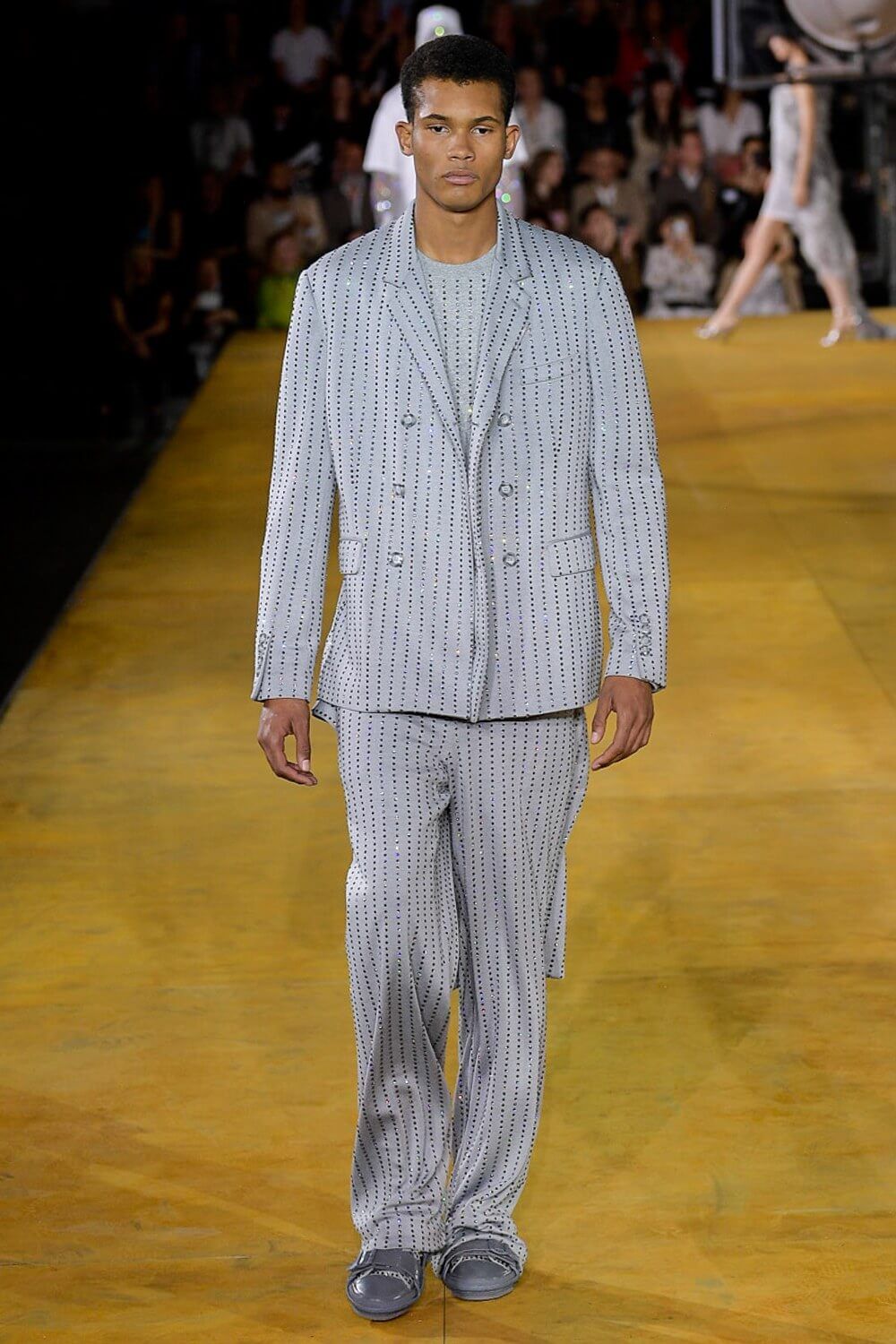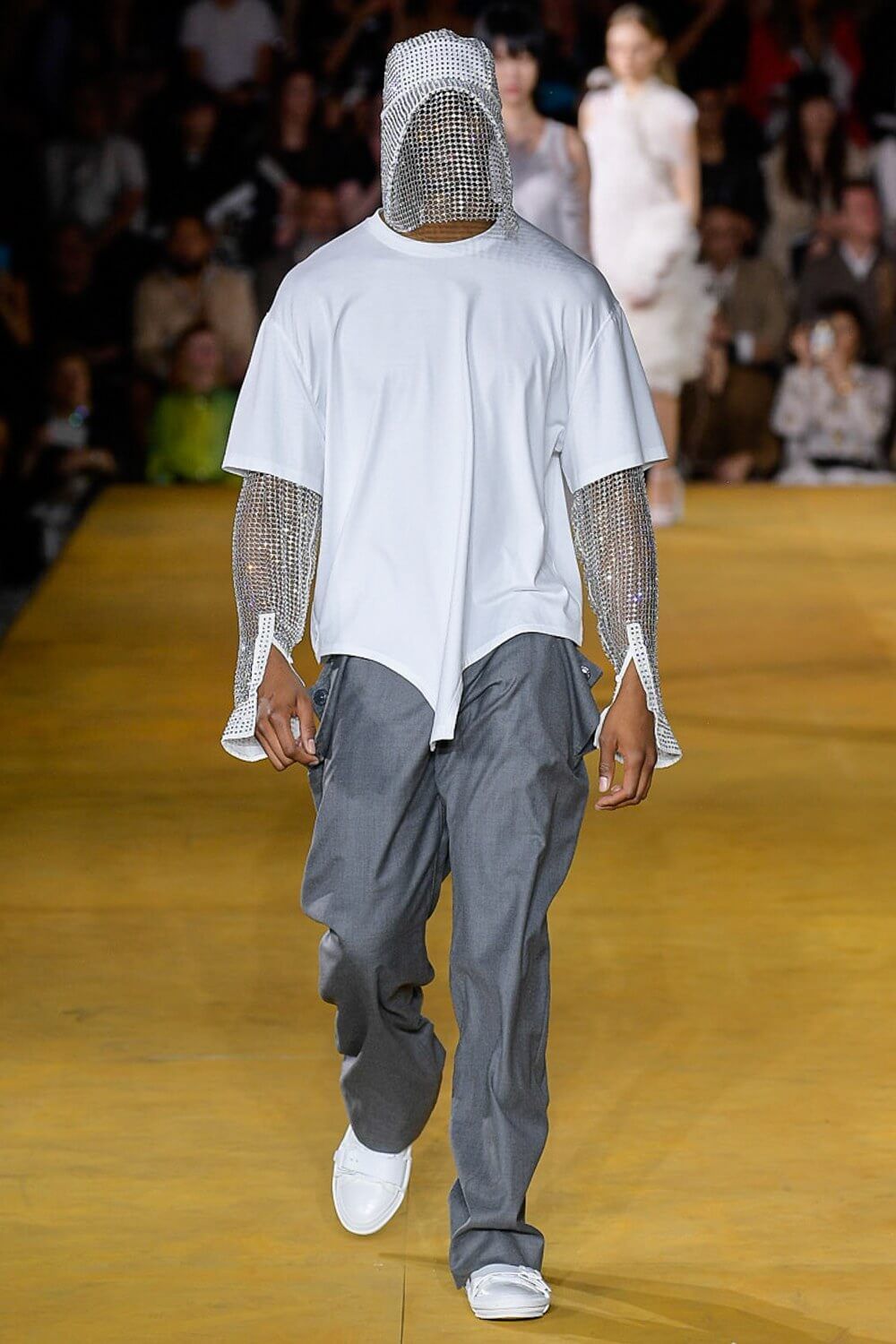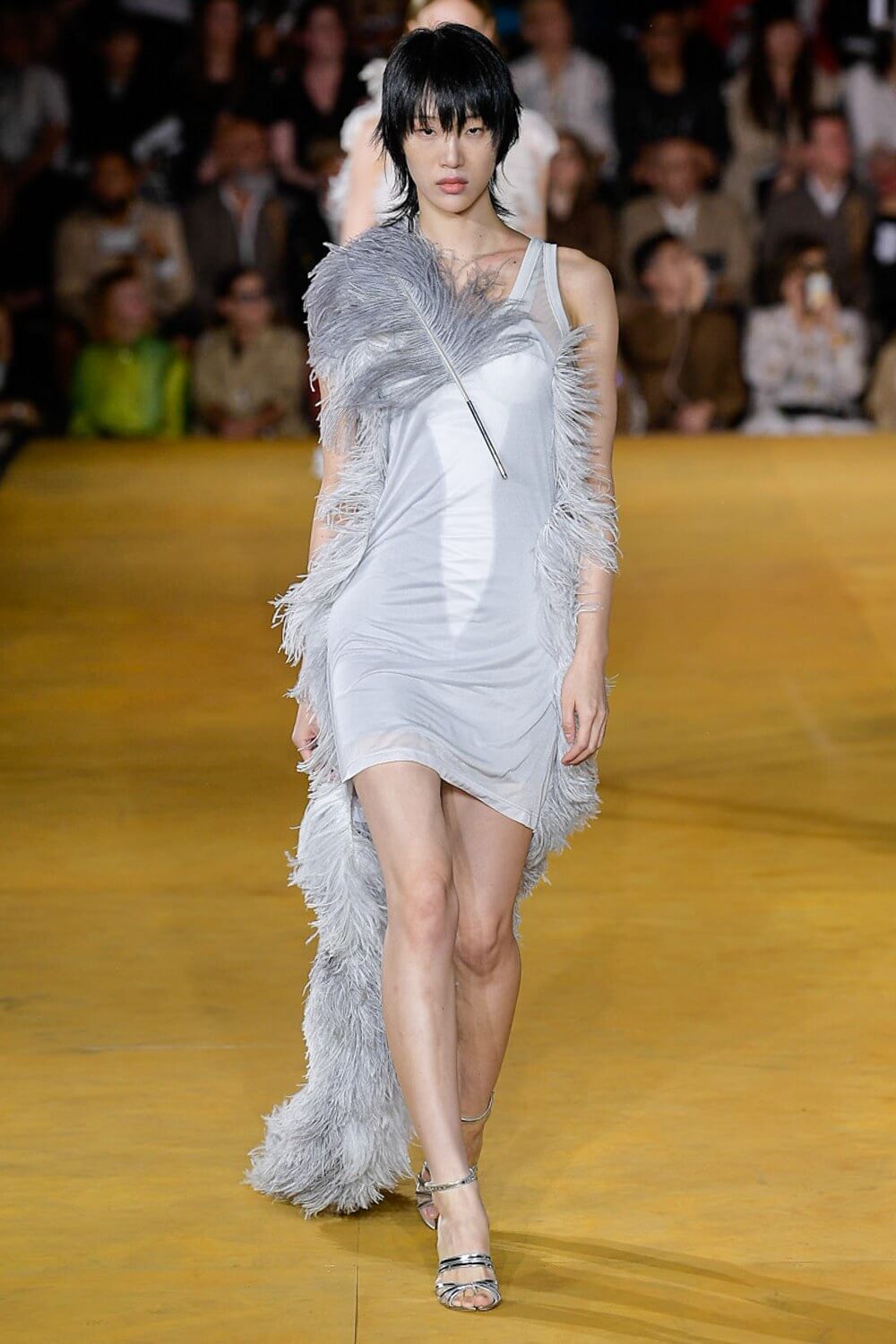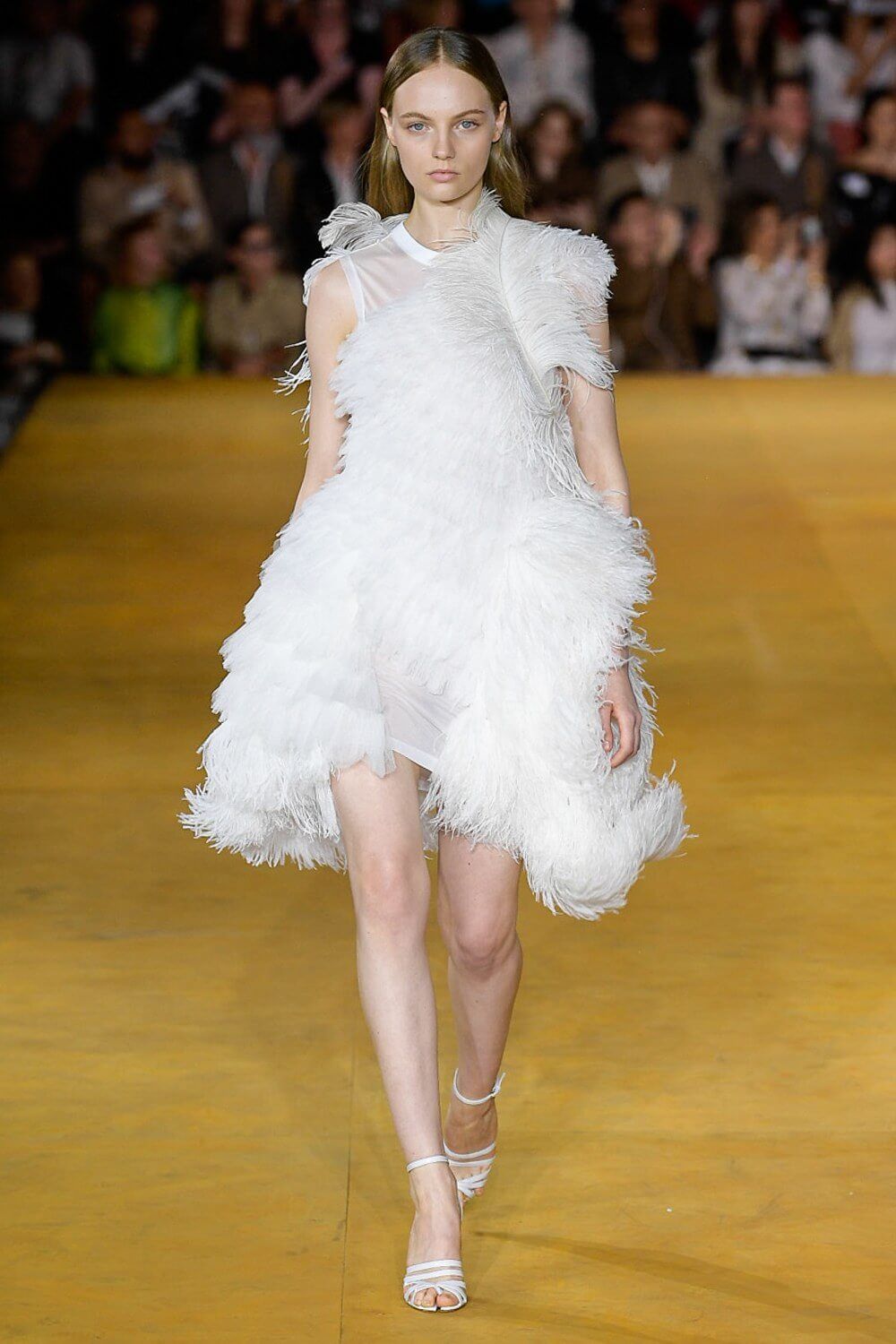 Talking about his impact in Burberry's identity, we appreciate an obvious sympathy for sportswear and sneakers as a reflection of his own likes and personality. Riccardo fuses this contemporary implementation with the worldwide renowned plaid and archive pieces that defined Burberry's history.
Trench coats appeared deconstructed, baseball hats evolved in "Handmaid's tale" headpiece, men wore basketball shorts with trills matching an identical top, sartorial offerings are mandatory in the firm, shirts made out of silk scarfs… A heavy presence of the logo and references to Thomas Burberry's crest, brought back his famous unicorn in the form of an embroidered motif claiming "I am unicorn" sewn onto chests garments.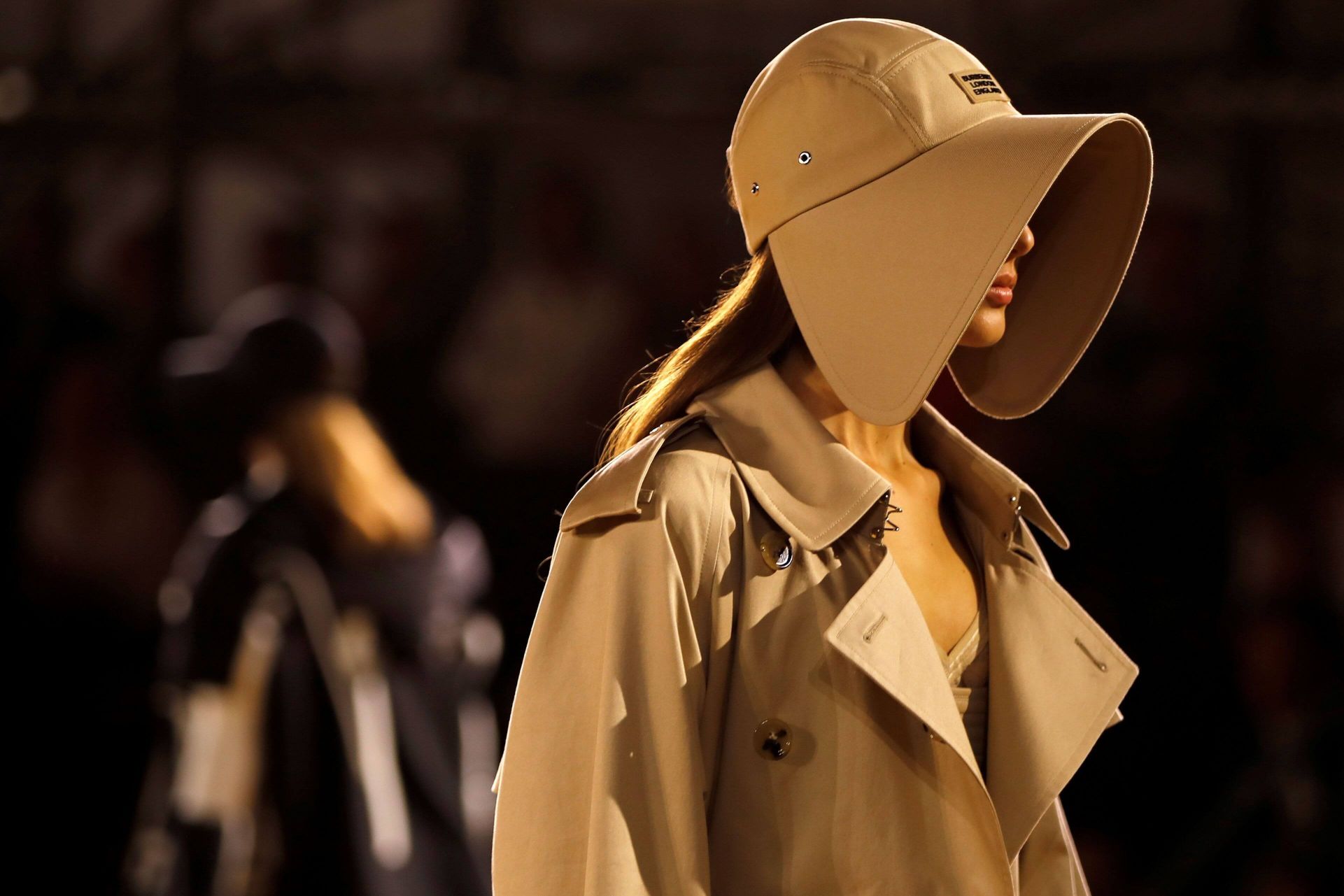 Earth tones presented the full palette of beiges coloring an important part of the collection and pairing it with grey tones for a sober look for tailored suits, dresses or long sleeves with tassels as cuffs. Unisex crossbody bags, safety goggles as eyewear and much more walked between the gigantic speakers displayed as catwalk while front-rowers like Rosalía, FKA Twigs, Hunter Schafer, Dua Lipa or Anwar Hadid made their wishlist for Spring 2020.
A-listers like Irina Shayk, Gigi and Bella like usual, a recovered Agyness Deyn (@agynessdeyn) and a radically changed Kendall Jenner with blonde medium-length hairstyle took the stage with former Givenchy's Creative Director pieces in a rave themed show that serves as declaration of intent for what's about to come.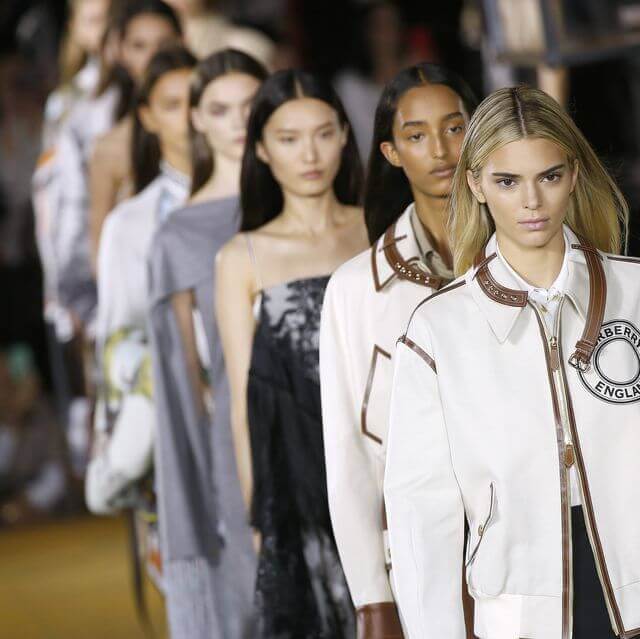 Burberry cleans his imaginary. And the planet.