READ IN: Español
Cleveland-born American rapper DaBaby is back in the news again. But no, this time it's not because of any of his latest work or collaborations with other artists, but for a much worse reason, which as expected and rightly so, has set social media ablaze and has been condemned by many of his fans and colleagues.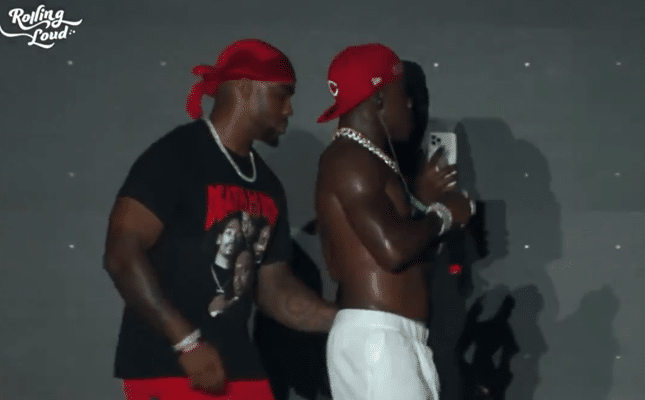 The reason we are referring to has nothing more or less to do with the discriminatory and sexist comments that the artist made during his last performance at the Rolling Loud festival in Miami, towards people living with HIV and towards part of the LGTBIQ+ collective. As we have been able to see in hundreds of videos, the rapper asked his audience that all people who did not have any sexually transmitted diseases or HIV should please raise their mobile phones. But that's not all, and after discriminating against an entire group, the rapper continued to discriminate against the gay community seconds later, as the rapper continued with his plea to pick up their mobile phones, unless you were gay and had oral sex in a car park.
The reactions condemning this type of behaviour, as was to be expected, took no time at all to become public. One of the first artists to come out in defence of both groups and condemning the artist's comments on her Instagram profile was fellow singer Dua Lipa, who said on her Instagram stories that she was totally horrified by these comments. Despite this, DaBaby commented on her Instagram profile that her words had been misinterpreted. But do you believe the artist's half apology?
If you haven't been able to see the images yet, click here to see them.