READ IN: Español
What was experienced yesterday in Paris thanks to the proposal of Olivier Rousteing – creative director of Balmain – as the designer invited to create a haute couture collection for the legendary maison Jean Paul Gaultier, was something totally magical and historic, as the French designer in addition to offering all his talent and the best version of himself, was in charge of making his particular tribute and celebration of the legacy of the enfant terrible of fashion. As Olivier himself said in Gaultier's atelier before the presentation of the collection, "this show is an open letter to Jean Paul, an open love letter".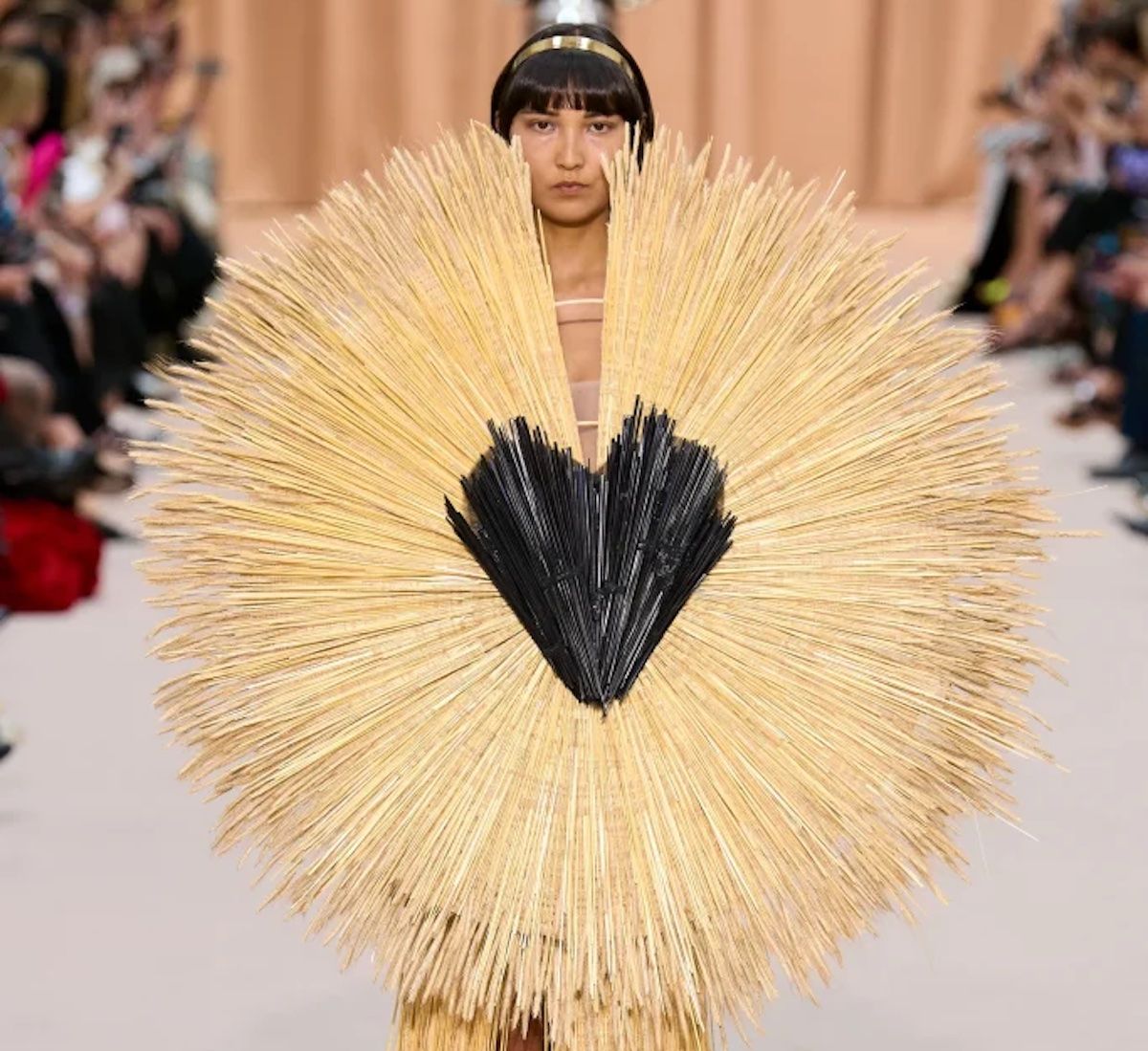 It is precisely this word (love) that Rousteing feels for the work of Jean Paul, whom he has been following since he was a child and who is a point of reference for him. Olivier, as on every occasion and with every new project, took it very seriously and went to 325 rue Saint-Martin – the venue for the show – with a clear objective. What? To win and make her haute couture collection (the second in his entire career) one of the best of #ParisHauteCoutureFashionWeek, if not the best.
The show began with a small offering of men's looks, 14 to be exact. As each of them were unveiled, we were already foreshadowing that something good and spectacular was going to happen, given that all the looks we were discovering had the fused DNA of both designers, or if not look at any of the first looks inspired by the 1994 tattoo collection or the look number 6 of sailor aesthetic with matelot stripes – that could have been designed by Jean Paul and even worn in the iconic "Le Mâle" perfume advert.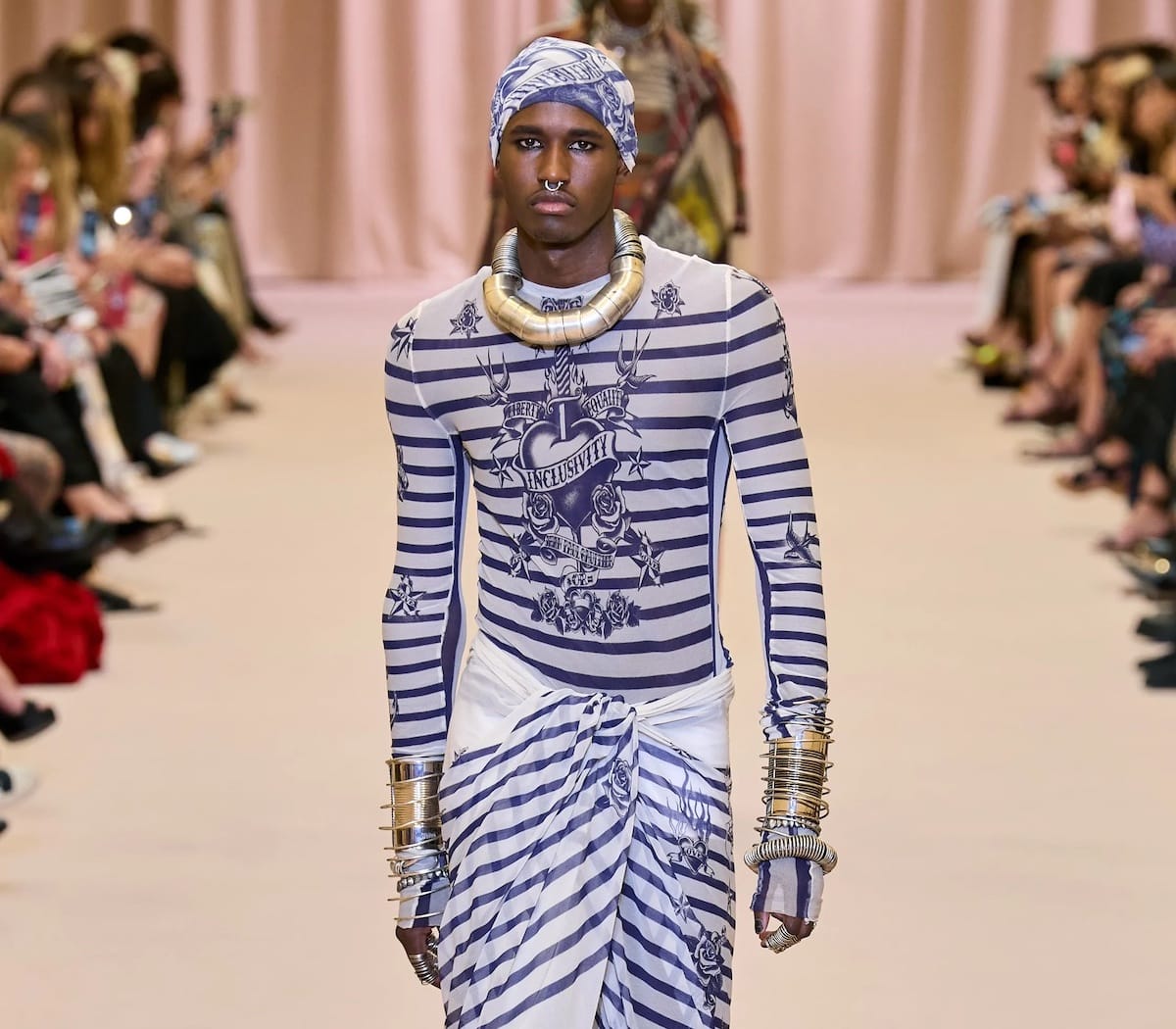 The perfumes, incredible as it may seem, became haute couture dresses and accessories. The number 15 look, in charge of giving way to the feminine part, was a vivid reflection of the iconic fragrance we just mentioned. It was combined with large platforms and XL bracelets with the shape of the woman's body, which as you know has played and continues to play a very important role in the Gaultier world.
There was everything from bustier dresses with prominent breasts that were accentuated in the shoulder and waist area, garments that were pure craftsmanship and architectural works, others made with a dressmaker's tape measures, heart-shaped bodices with pins and gloves with thimbles on the fingers. The world of tailoring and tuxedo jackets was also present, reimagined to unsuspected limits.
Jean Paul Gaultier by Olivier Rousteing was the best celebration and show of love that any designer could receive. If you haven't seen the show yet, we recommend you do. Click here to do so or go to the top of the article.