READ IN: Español
We all know that wearing certain brands requires an outlay that is only within the reach of a privileged few. It's understandable that certain garments cost what regular people's rent, when we talk about cotton shirts, things change quite a bit. Does it make sense? Is the price justifiable? Debate is on.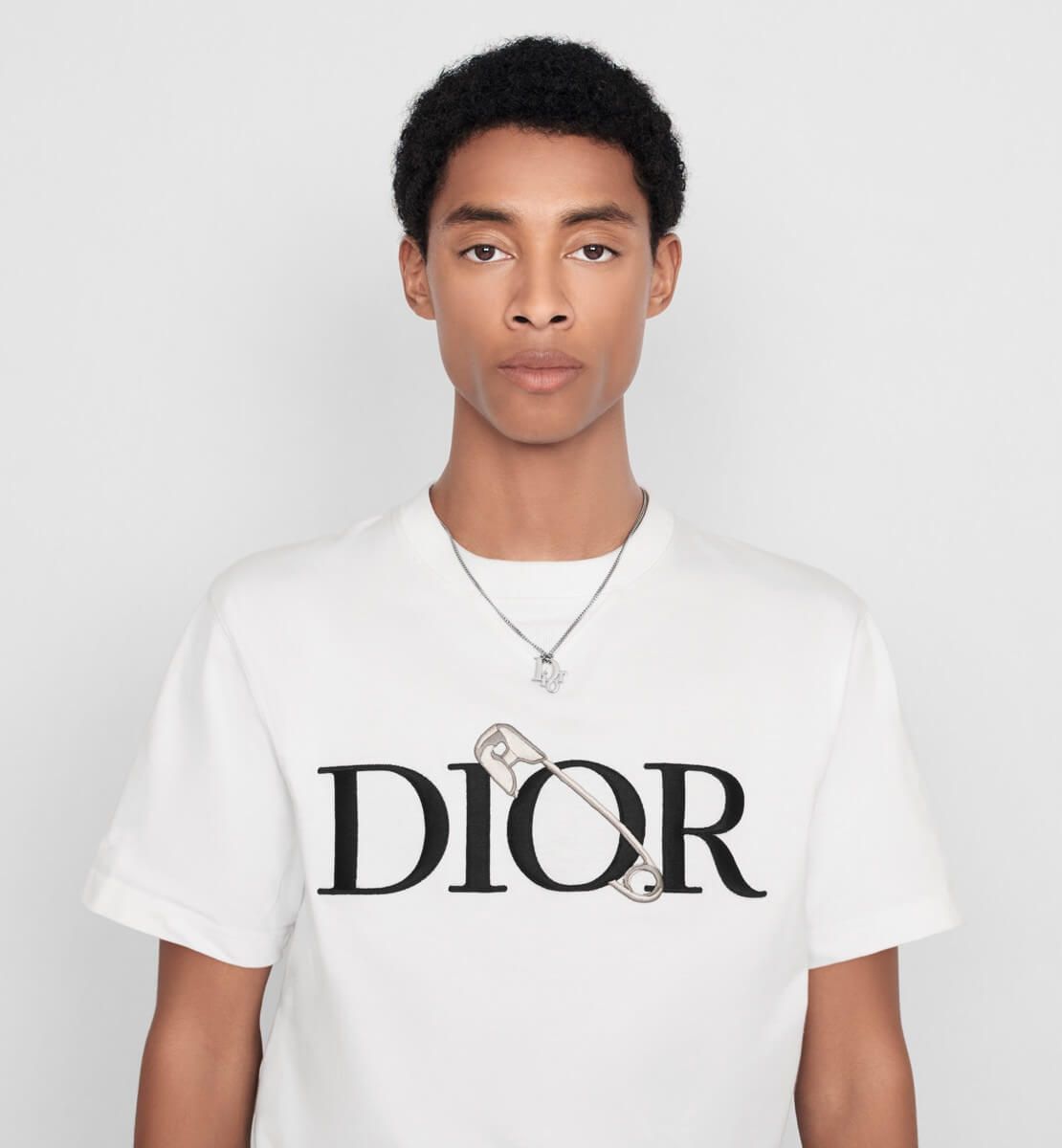 In the last few weeks, I chatted with different people about what the maximum price of a cotton T-shirt should be. The typical Hanes or Uniqlo with a good quality but with the classic T cut. After discussing it for a while, we came to the conclusion that, at most, this creation should be, in the most extreme case, around 150-175 euros. Some of you may find this figure outrageous, but think of the 500 or 600 euros that some of the proposals from brands like Louis Vuitton, Gucci or Dior cost.
According to various publications that have recently come out, the t-shirts created by luxury houses have production costs that range from $3.50 to $14 per unit. The differences basically lie in whether production takes place in a developed country or in a Third World country where workers have no rights of any kind.
The raw material, cotton, however good it is, is still one of the most common materials in the world, so its use is not at all what makes the price soar.
Please note that we do not intend to demonize either luxury houses for setting those prices or their customers for paying them. Each one does with his company and with his money what he wants, that's all. Our aim is to go a little deeper into a subject that arouses the curiosity of many fashion lovers.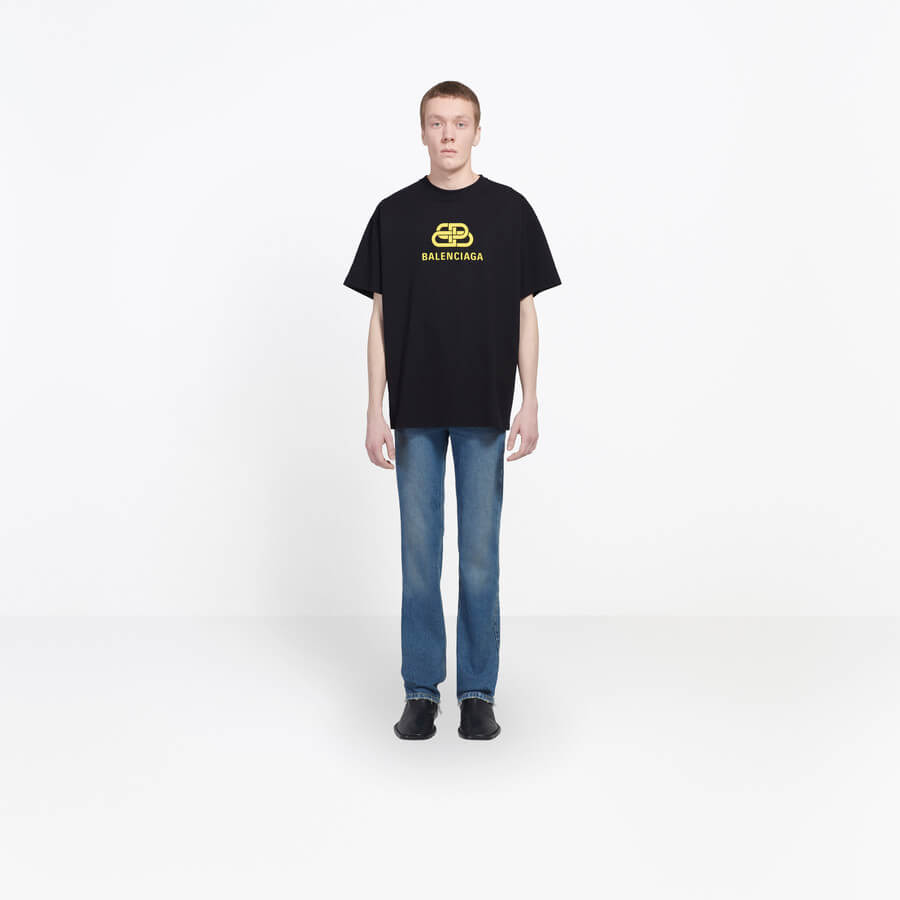 To shed some light on the subject, we wanted to have the opinion of two people who are directly affected by this issue. We made a brief questionnaire to each one and their answers were very revealing.
First, we'll ask our dear friend Eric (@ericyall), a regular on the shows of names like Burberry, Louis Vuitton or Dior, among others, and whose wardrobe it's worth to be contemplated. In the pre-COVID days he offered us an inside view of Kim Jones x Stussy Miami event or Riccardo Tisci's in London. No doubt that, as a regular customer of high-end brands, he is an authoritative voice to give us his view on this issue.
Highxtar (H) –As a customer, what has a Dior or Louis Vuitton cotton T-shirts that does not have other more affordable brands?
Eric (E) –Probably nothing, if we talk only in terms of quality or durability. Who hasn't ever had one of more accessible brands than these and is in good condition after a thousand uses?
H –Do you think the intention is to define the client status of luxury firms?
E – It's clear, there's no doubt about it. Much more so in this age of hyperconnectivity in which we live. Social networks are an ideal tool for that.
H –How would you convince people that it's worth making that investment?
E – I would try to tell the story behind, beyond logos or brands. I imagine myself describing a work of art. What season it is from, what its inspiration is, what references it has or what it represents, how it is made… Every detail is vital.
H – Do you think anyone would be able to tell the difference between a Burberry T-shirt and one of lesser value by touch?
E – At the mere touch, I don't think so. I think there are brands that are much more affordable than the big firms, with qualities that are in many cases far superior.
H –Of all the T-shirts you have from this type of firm, which one is the most convincing in terms of quality and price?
E – If you ask me about high-end brands, Louis Vuitton doesn't disappoint in general, and with Givenchy it's the same for me. I would also highlight LOEWE, which is even better than LV and its price is notably lower. More affordable Uniqlo, I was very pleasantly surprised.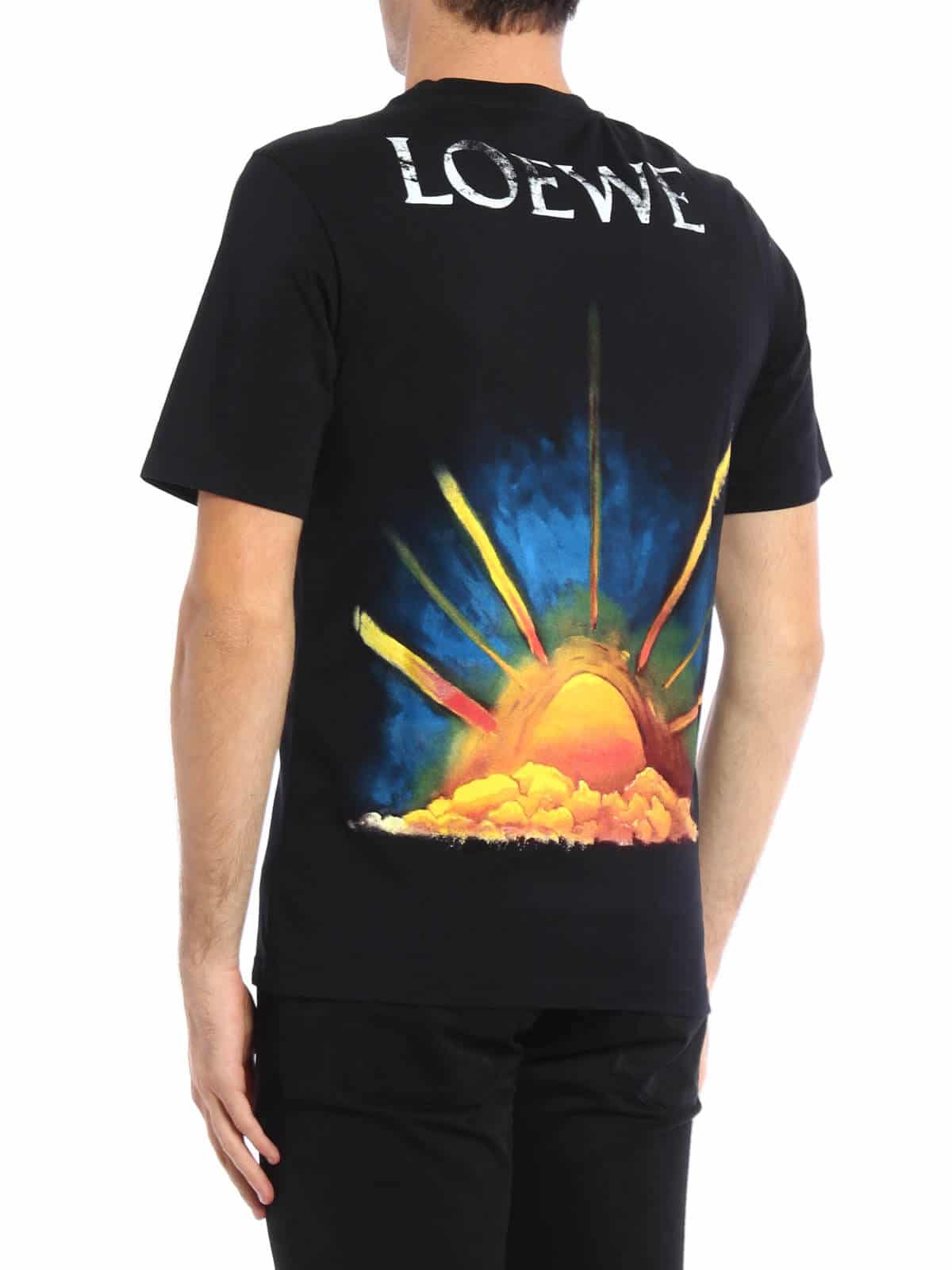 In the other hand, we talked with our friend Oliver Iglesias (@oliveriglesias), 93 SIERRA/CROSSES' founder and creative director. From his workshop in Asturias he designs and makes the pieces of his firm, whose first collection we presented here exclusively. The artisan character of his creations and the selection of the most top materials available make 93 SIERRA/CROSSES  (@93sierracrosses) one of the emerging firms with more potential in the national panorama. His vision of the exaggerated price of the big firms' cotton shirts is worth to be listened.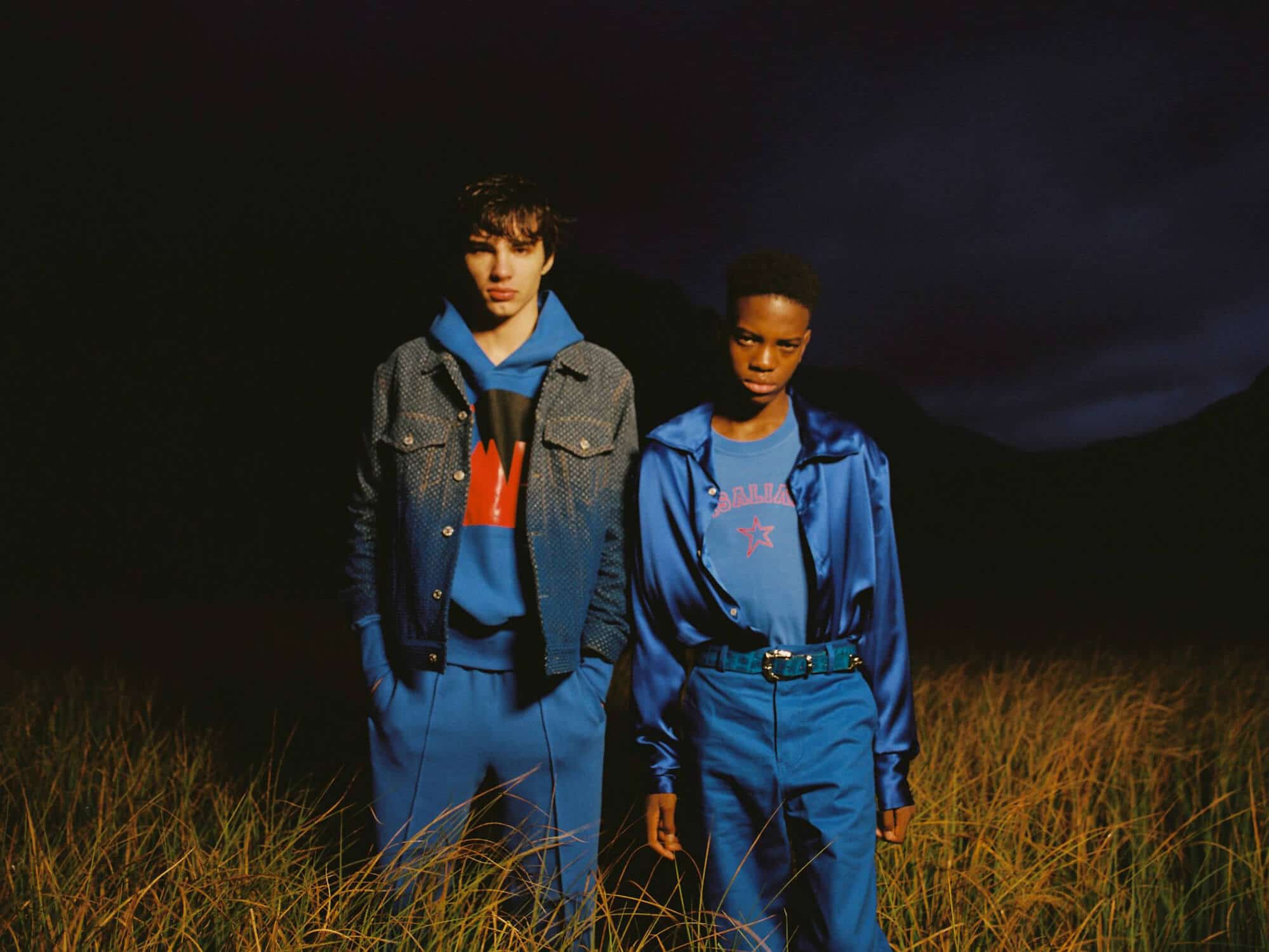 Highxtar (H) –What is the production process of your garments?
Oliver (O) – First of all I check or look for cotton knitting catalogs. I mainly look at Japanese distributors I usually work with, then I ask for a sample of the chosen fabrics, they are evaluated and I see what can be done with them. The final step would be to run the sample piece, after a sketch of what I want to achieve.
H – What are the costs of manufacturing a 93SC T-shirt? Why?
O – It is usually around 50 euros, including creating the pattern, their graphic, label, etc.
H – What's behind the inflated prices of the luxury brands' T-shirts?
O – I don't think they use Gildan blanks, but they don't use the best qualities either. They just feed on and take advantage of the capitalist system, they know that people want things with their name on it and they make them.
H – What would you say to someone who spends $400 on a cotton T-shirt?
O – Everyone is free to do as they please with their money, although I would encourage them to do a little research in their environment and not go for the easy, typed-up stuff.
H – How does this pricing policy affect streetwear culture?
O – I don't know if it really does any good to the culture, I don't really know if it could be called streetwear either, since right now everything is streetwear practically, both 400 and 40 pieces.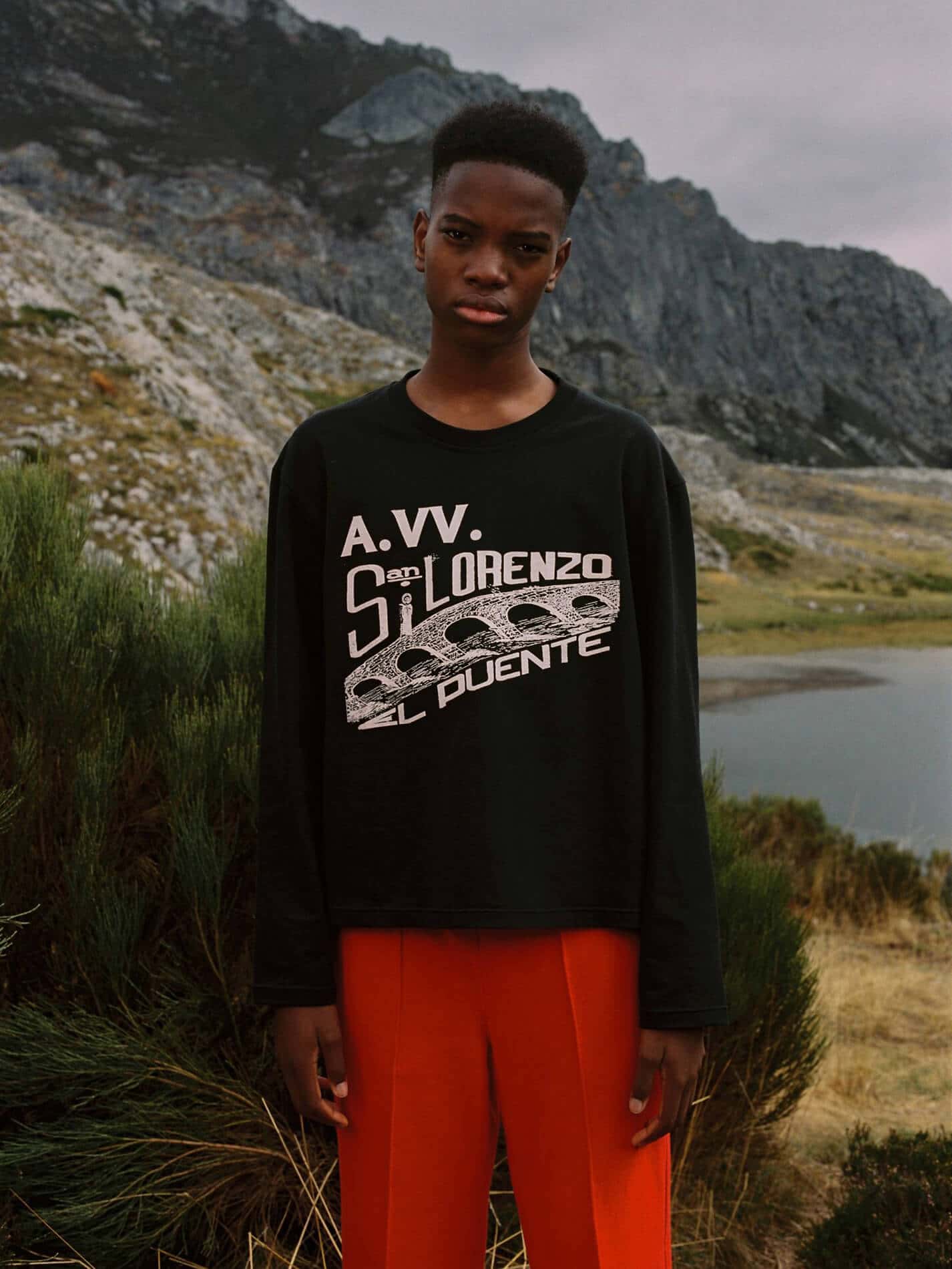 The Asturian firm is one of many that bet on a more traditional fashion in which the price of their shirts has a meaning, regardless of whether the average consumer may find it high or not.
Those of you who decide to invest your money in t-shirts from luxury firms, go ahead, but if you want to explore other alternatives of the same or higher quality and a substantially lower price, we leave you with a list of brands that will open your spectrum of options when you need to renew your tees.
Noah – Minimalist aesthetics for about 55€ on average.
Online Ceramics – One of the most interesting graphic proposals of the moment. Around 60€ on average.
93 SIERRA/CROSSES – 350 grams Japanese cotton and hand-cut pieces. 120€ on average.
Kith –T-shirts with a brutal quality and Ronnie's touch for about 65€ on average.
John Elliot – Vintage vibes and premium materials for 80€ on average.
Brain Dead – Rebellion and a very high quality standards for about 47€ on average.
Acne Studios – Basics elevated to maximum power for between 130 and 200€.
Uniqlo – An essential in the closet of anyone looking for the best quality/price ratio in the market. Between 12 and 15€.
Rokit – The purest Yankee aesthetic is printed on every shirt. 35€ on average.
Powers Supply – One of Jay Z's headline brands. Spectacular graphics and grammage for about 42€.
Aimé Leon Dore – The soul of New York floods every stitch of their exquisite designs. Just 74€ on average.
Rhude – One of the most desired firms by the celebs offers retro vibes and an amazing cotton for about 180€.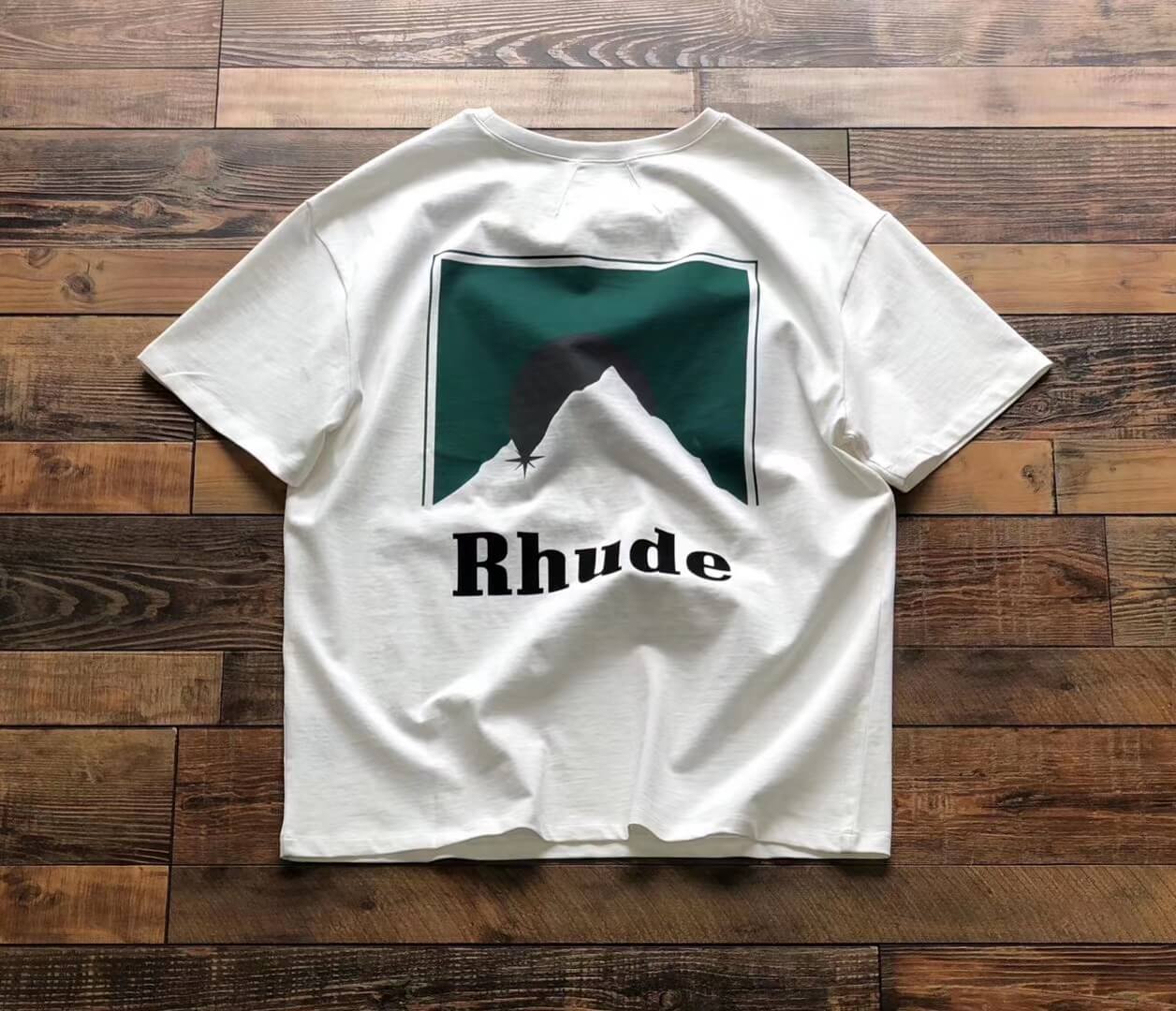 In the end, it's about each person choosing what best represents them. If your pocket allows it, then spend what you want where you want. If your possibilities are somewhat more limited, explore everything the fashion industry has to offer in that layer and enjoy the journey.
The T-shirts are one of the pieces that revolutionized this world, so nailing your choice will define your dressing room.