READ IN: Español
Through the decades we've seen dozens of collections based on traditional African tribal patterns, using the safaris' uniforms as a theme for some designs and what about the iconic animal print to which every year the fashion industry turns to to decor thousands of pieces with zebra stripes, leopard patches or anything related with the Savannah? The strong influence of the black continent in fashion is more than obvious. The colorful clothes, the happiness they bring with their music and dances and their happy attitude even in the worst possible life scenario they can be are a strong inspiration to those in the flip side of the world. But, besides inspiring others, whats going on in Africa in terms of fashion? Why not talking about the source of everything?
With Instagram demolishing barriers and borders worldwide, everyone even in the most recondite location in the planet can get in touch with anyone with an IG account. The possibilities are real and the access to an international market is more reachable than ever. That said, the most relevant fact of this universal paradigma for the fashion industry in countries with a minor presence in the global spectrum is the arrival of well-established brands and designers from Japan, South Korea, China, Russia or Malaysia to the main stage season after season. It's not an exception anymore and their prestige is real. Rei Kawakubo from Commes Des Garçons, Jun Takahashi from Undercover, Yixi Chen from C2H4 or Demna Gvasalia from Balenciaga/Vetements are some of the many examples of designers representing their own firm or directing one that conquers every runway in Milan, Paris, London, NY or wherever they present their designs. Yep, you saw it. Africa has no representation yet.
For the first time, two African designers will have the chance to win the LVMH Prize for Young Designers next September the 4th. From Nigeria Kenneth Ize (@kennethize) brings a proposal deeply inspired by his roots. The uniqueness of his work with hand-woven Yoruba aso oke fabrics, patterned textiles traditionally reserved for special occasions, has gain him a reputation among non others than Beyoncé, Childish Gambino or Naomi Campbell. The iconic model ran the Arise Fashion Week (@arisefashionweek) held in Lagos, Nigeria, back in April alongside highly-demanded face Alton Mason (@altonmason) dressed by Ize's creations, providing him and the ready-to-wear African runway a bit of a well-deserved exposure.
At 29, the Nigerian designer has his mission pretty clear: "We're reviving, reinterpreting and giving new context to artisan techniques that have given meaning to West African identity." Social media and the new use of internet is making possible that a girl from Yaoundé can be inspired by a new designer from Kuala Lumpur and develop a professional relationship or a collaboration with him. There are no space limitations anymore and anything from the most rural aspect to the wildest tech has a place in the design industry.
The origin of his passion for fashion comes from his early years watching her mother and friends getting ready for a special event. "Weeks before a special celebration, my mother and her friends would take over the whole house with rolls of material as they prepared their outfits," he explains. His gender-neutral silhouettes and vibrant prints combine with mastery traditional and contemporary designs and result in a jaw-dropping identity for Ize's creations.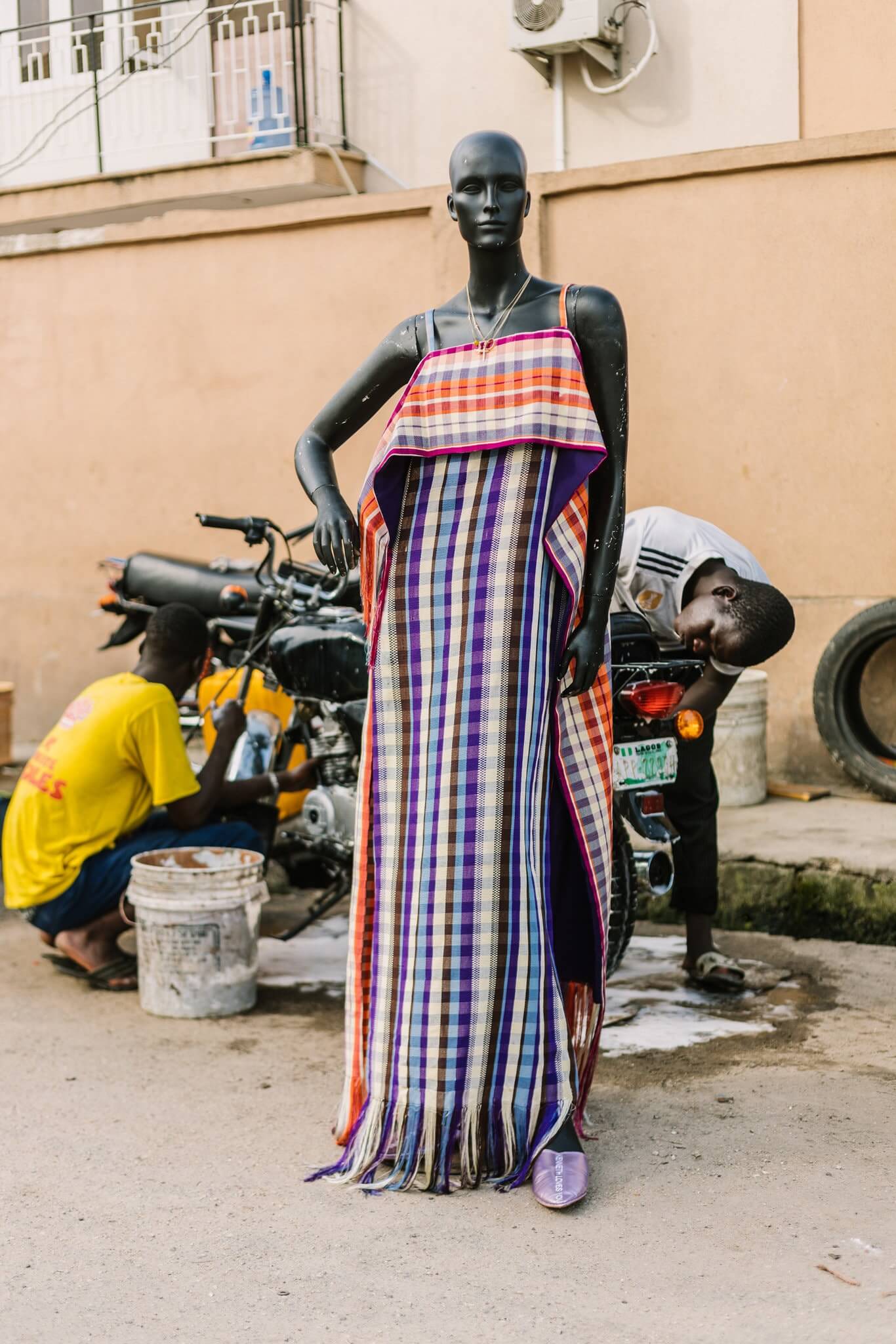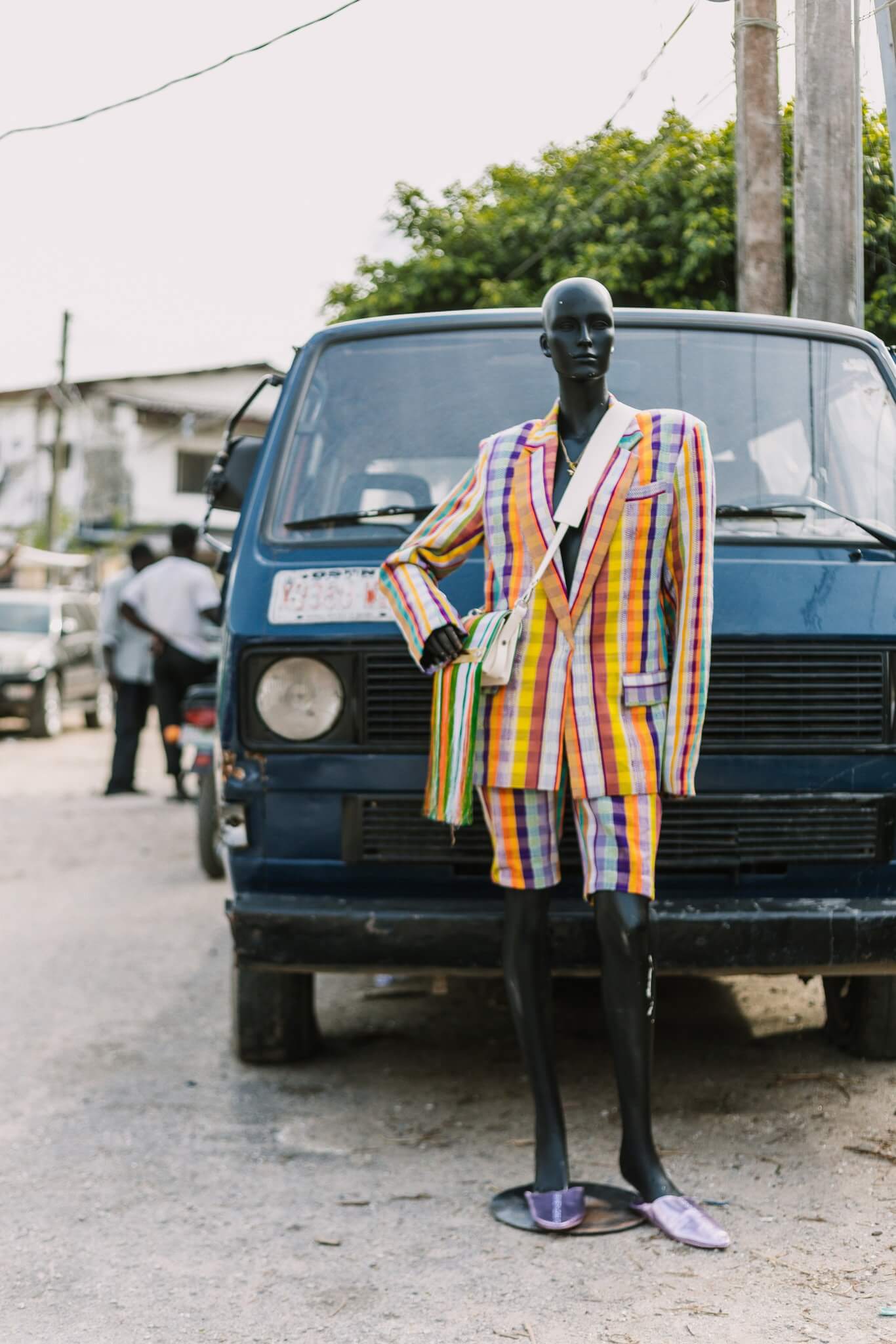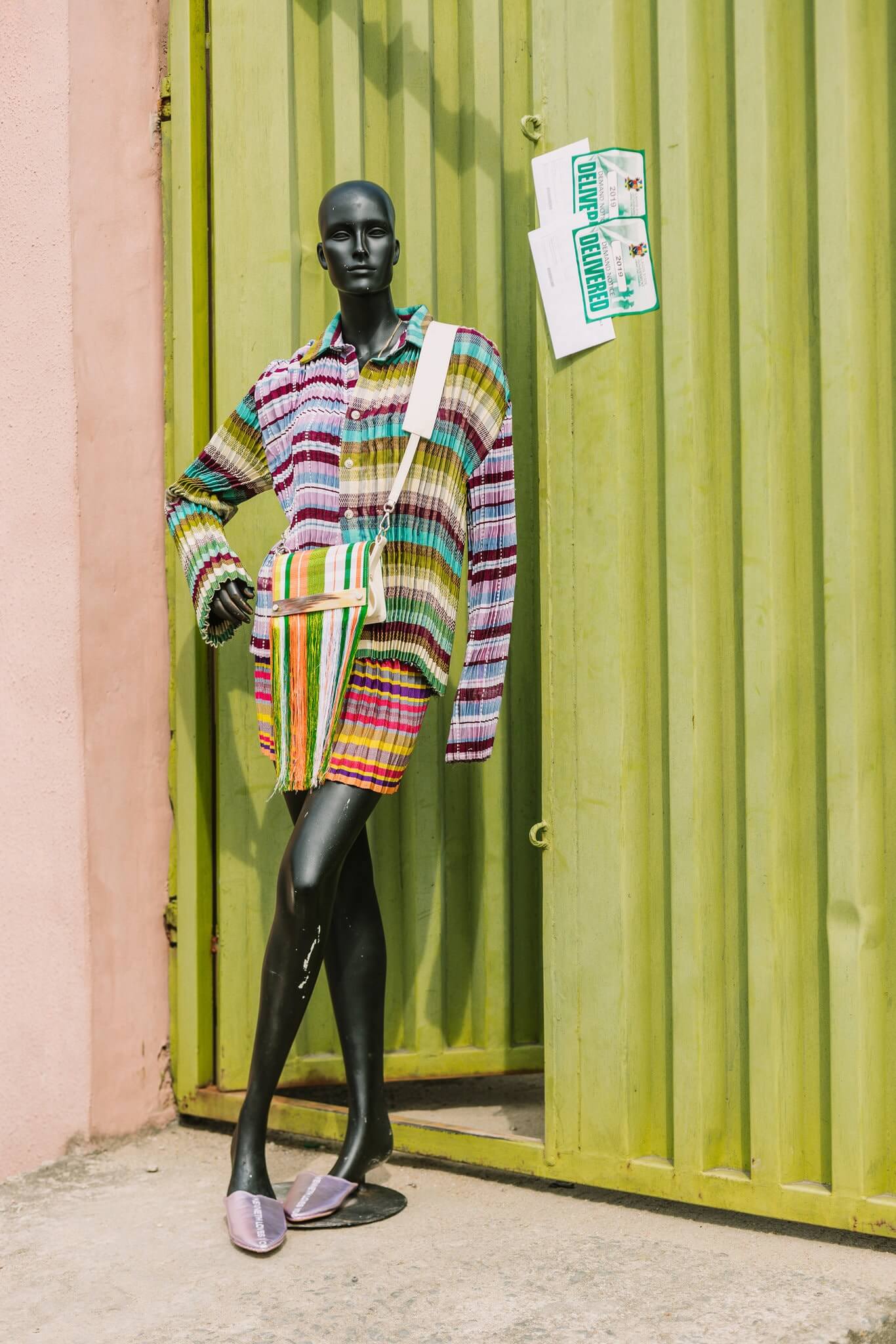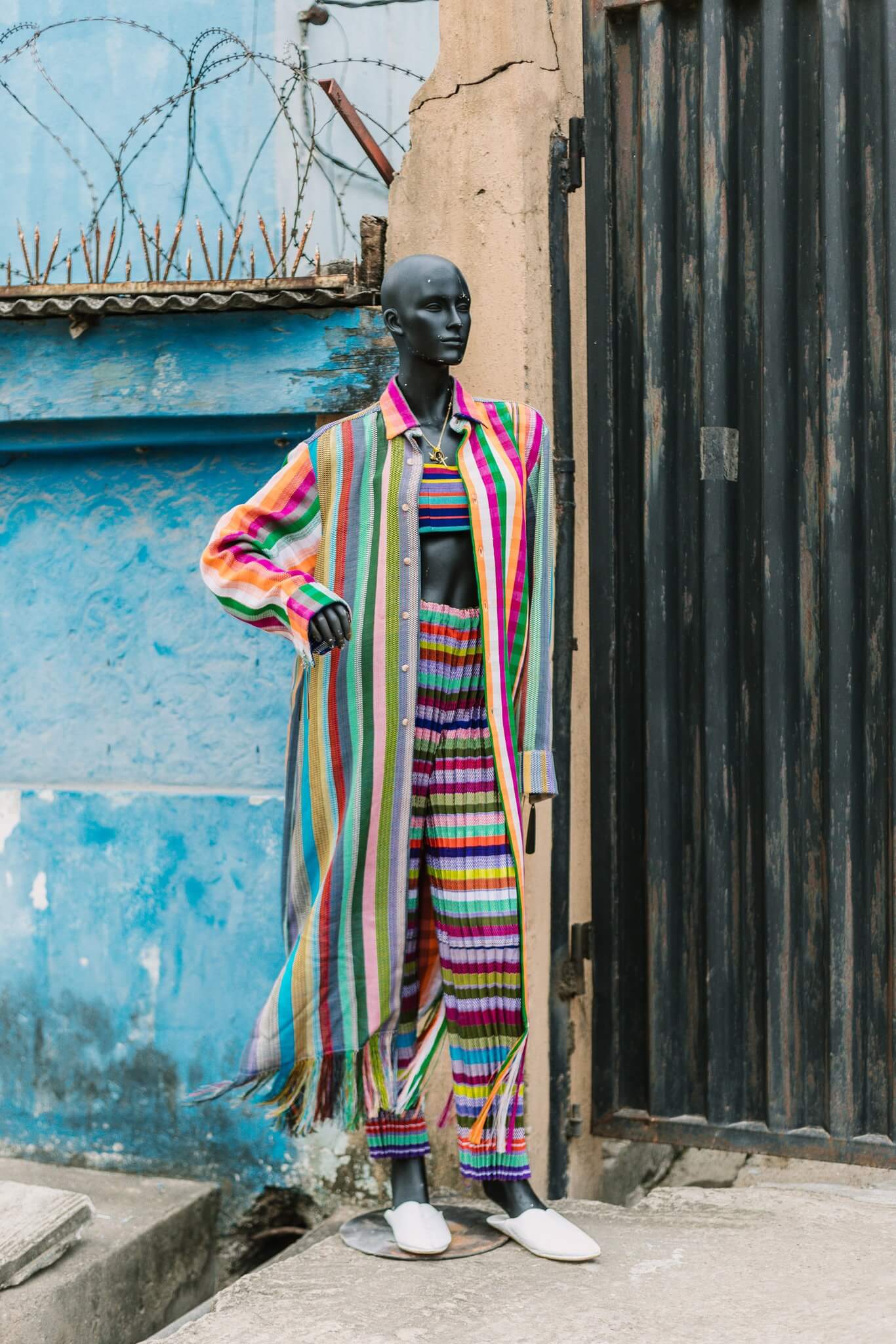 The other creator tearing down the door in the fashion universe is South African Thebe Magugu (@thebemagugu). Also a finalist for LVMH Prize for Young Designers, the 26 year-old conquered this year his coutry-of-birth's Fashion Week walking his ideas to the music of "Benga" by Shana and Lebo Mathosa.
The complexity of his proposals could be walking in any major Fashion Week soon because, beyond his origins, Magugu has a global vision of what he wants to achieve and wants to prove that cliches ain't good for a creative industry. "When people hear South Africa, they attach certain stereotypes to it. They associate it with generic prints and proportions, and that's a part of a larger issue, which overlooks the vast contributions that South Africans have made to global culture, be it medical, technological, or artistic," he explains.
Last February he was awarded with the International Fashion Showcase in London, a huge milestone in his promising and raising career that clearly put him in the spotlight. The judge panel said about Thebe's presentation that 'not only has a striking visual impact but real clarity. It is a space which gives a sense of past, present and a bright future for Thebe and his country.' He's determined to demolish the misconception of South African fashion in Europe, USA and the world.
His collections – five to date – reflect the modern character of a country where a few years before was all restrictions and racial segregation in the form of the sadly famous Apartheid. Not anymore thanks to the new constitution that rules Mandela's country. Each season is focused in a school subject, being his last one about African Studies. What all have in common is his vision of an empowered African femininity, inspired by the three major references for Magugu: his mother, aunt, and grandmother.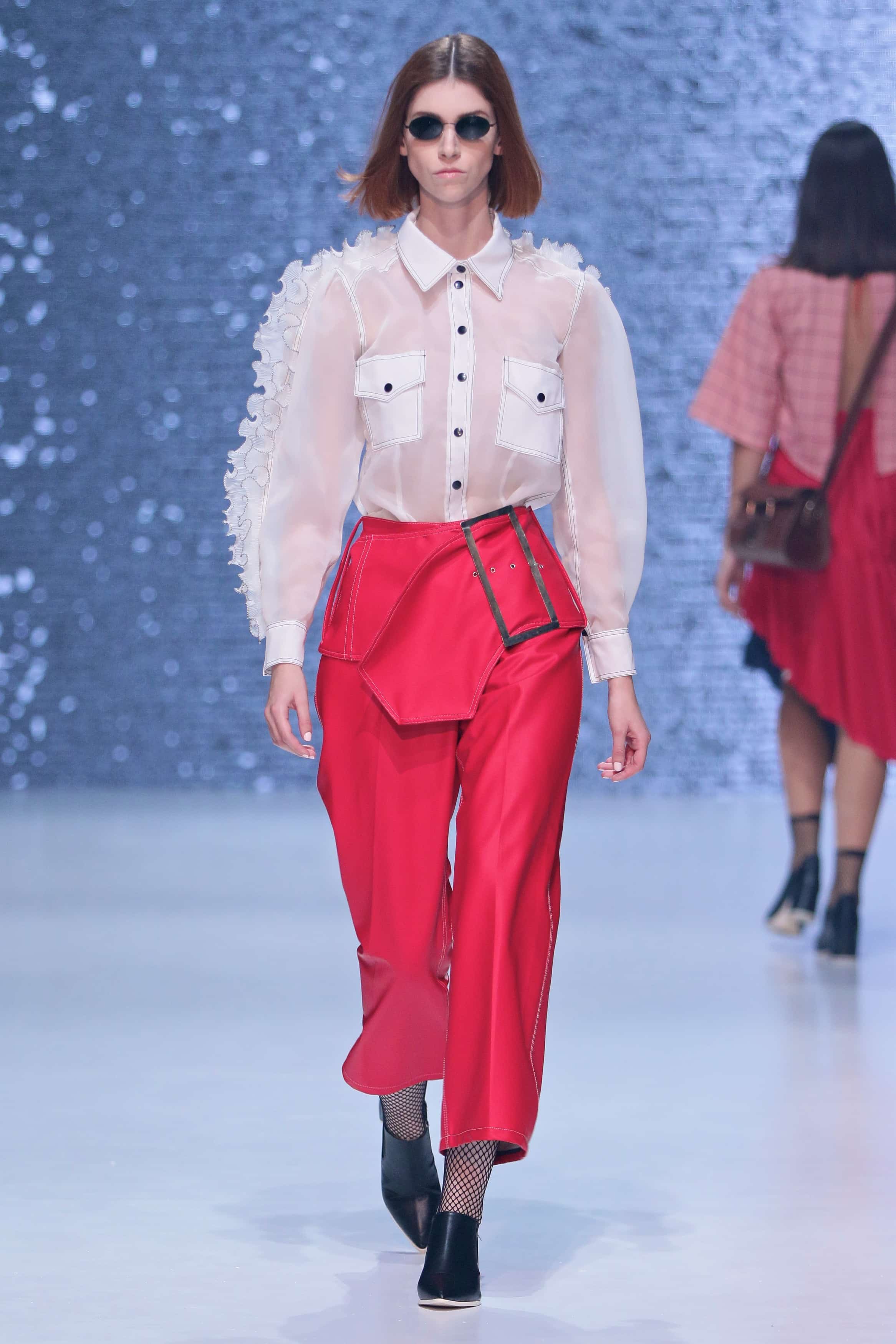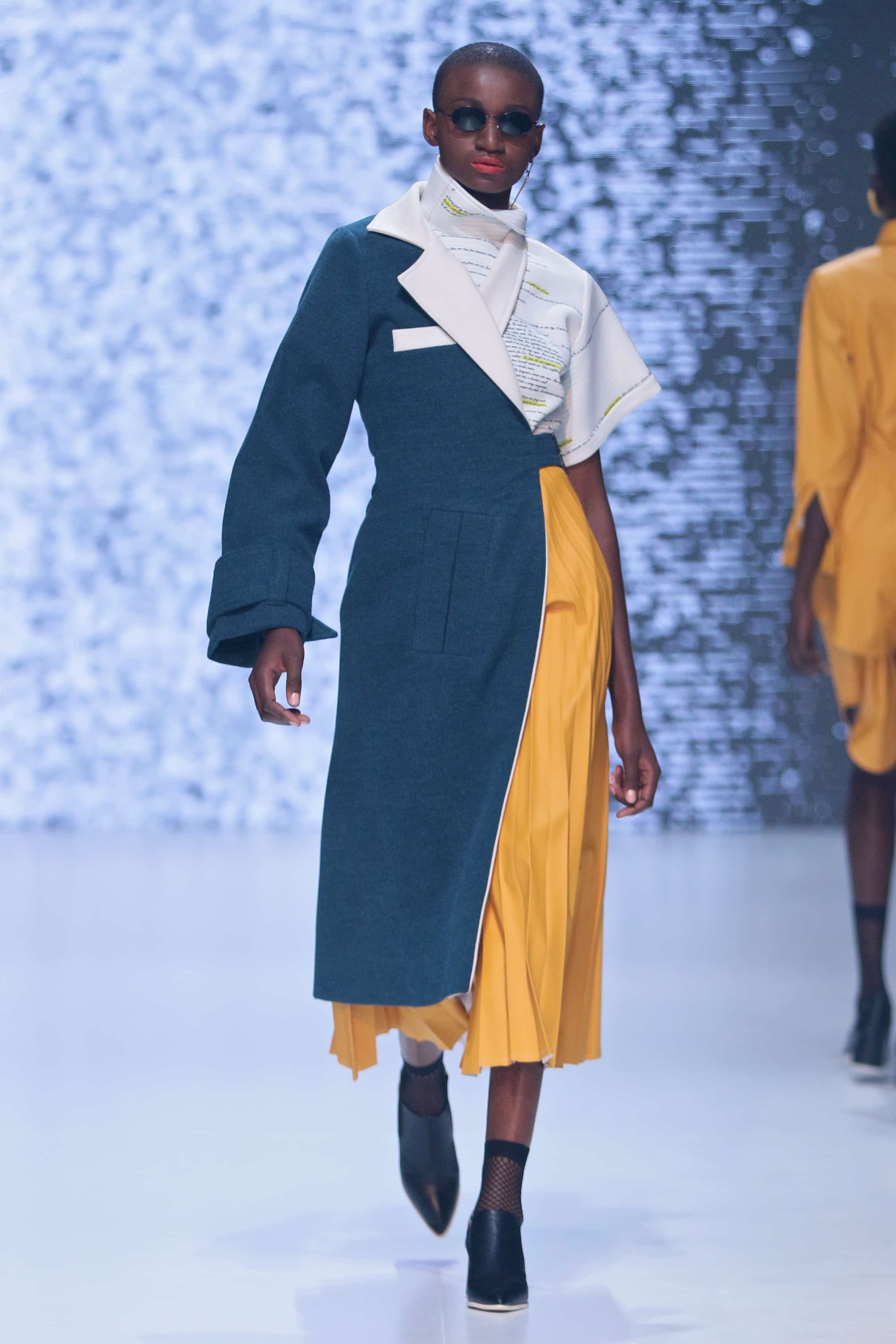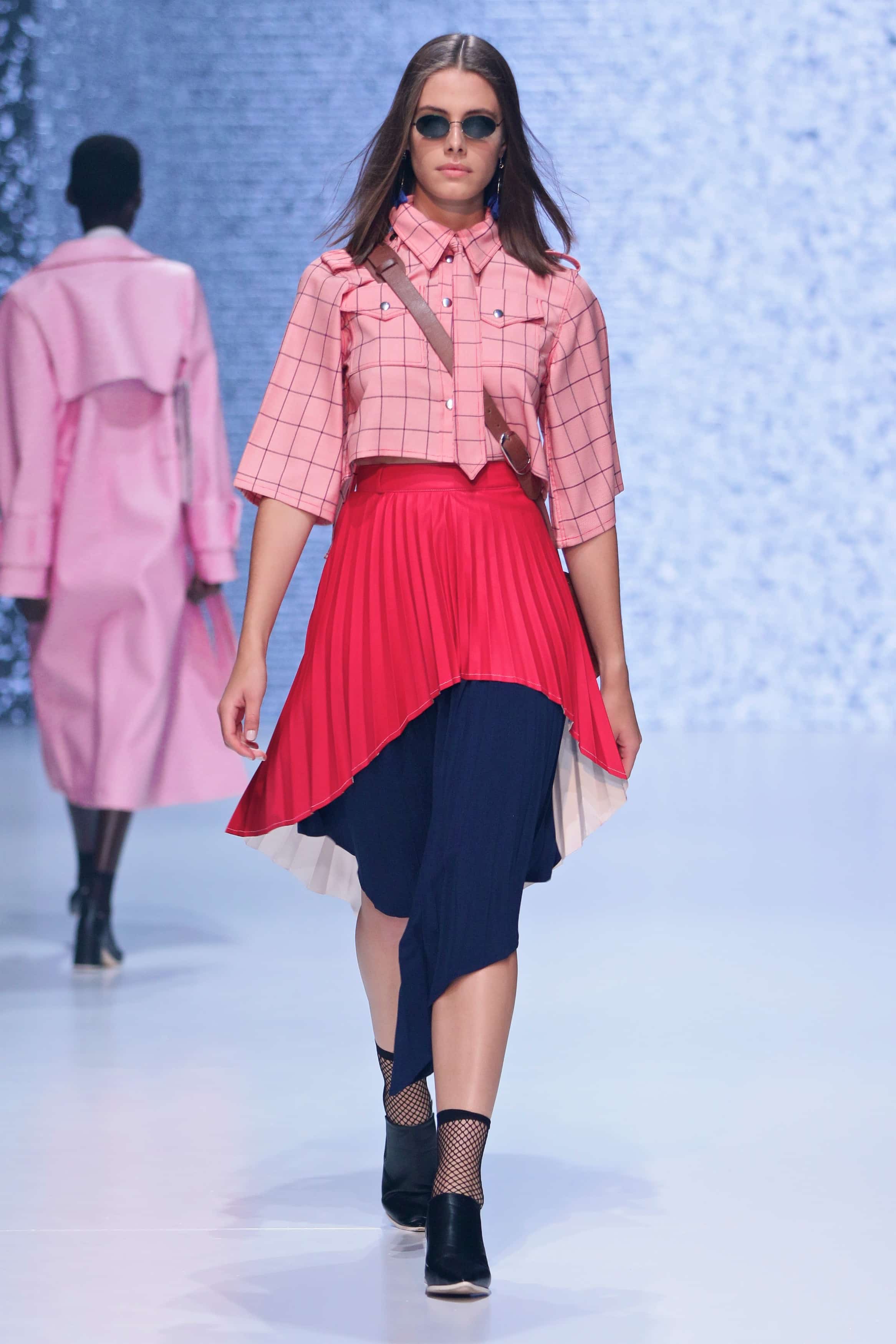 Adama Ndiaye from Adama Paris (@adamaparis) is another of the strongest voices in the African fashion spectrum. She's the founder of Dakar Fashion Week in Senegal and Black Fashion Week events around the world. She's strongly convinced that social media and internet are responsible for how the world sees them today. "The image Africa is now giving to the world is a new Africa, and it's something that Europe or America can consume," Ndiaye said. "We represent ourselves as part of a global thing, not only African anymore, and that's honestly changed our perception, our way of showing ourselves and also our design," she said.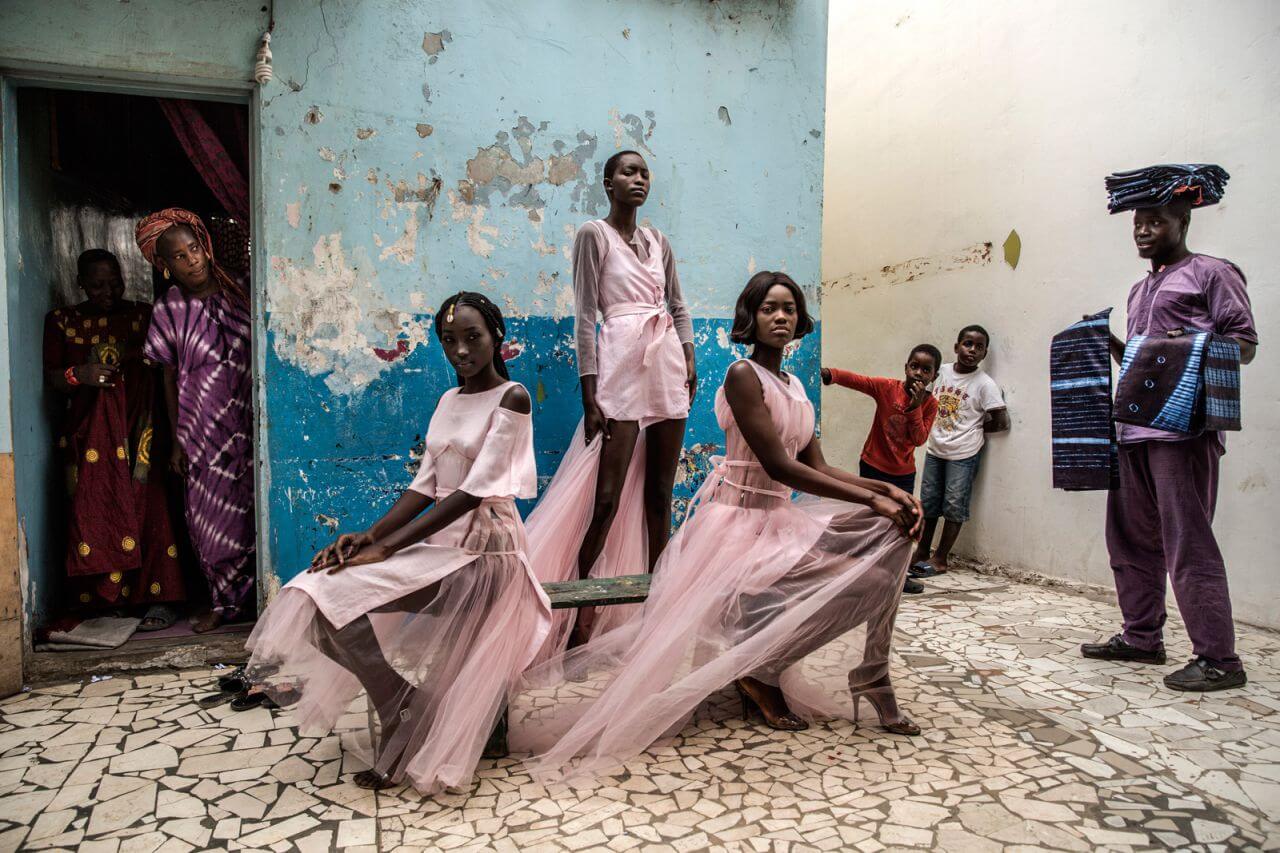 Meanwhile in Marrakech, the rise of extremely talented photographers, artists, designers or musicians is bringing  a new perspective of what was usually been done in the North-African territory. Beyond the traditional and luxurious caftans used in weddings and important celebrations in Moroccan culture, Western ideas like Amine Bendriouich's (@aminebendriouich) "Welcome to the Kingdom" concept store, or modern installations like the MACAAL (Museum of African Contemporary Art Al Maaden) are acquiring a huge relevance for  the young ones. Their impact is so notorious that even Madonna hired photographer Hassan Hajjaj (@hassanhajjaj_larache) and Bendriouich himself to shoot and style souvenir portraits in her 60th birthday party. This year, in her "Medellín" video, featuring latino artist Maluma, the "Queen of Pop" enlisted dancer Amine Messaoudi, underlining once again the importance of this new wave of creative geniuses coming from all African corners.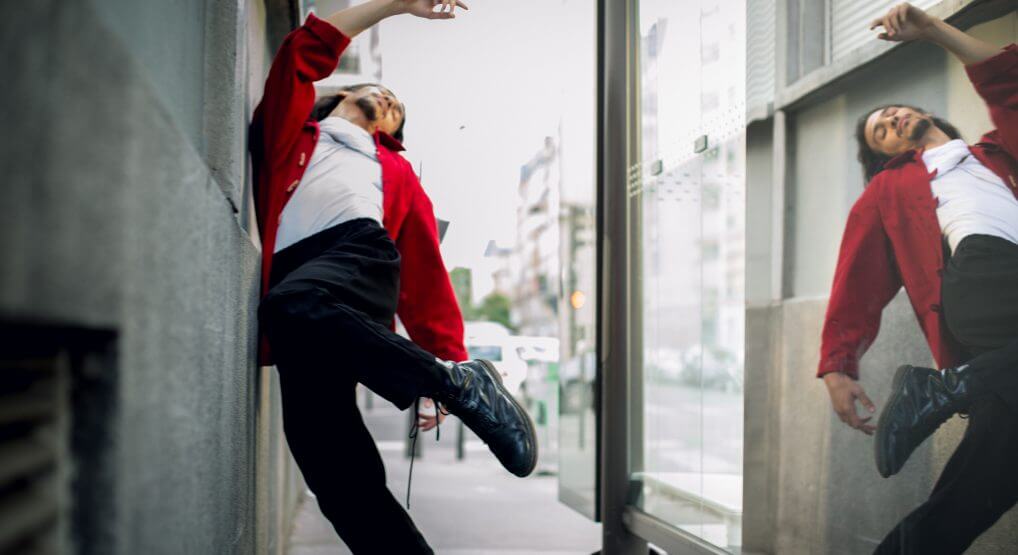 "When I started, there was nothing. There were four or five designers in Morocco and they were doing either couture or embroidered caftans, and I was really considered to be crazy. People would ask me how I make a living, because for them it's not possible to be making these kind of clothes and live from it," Bendriouich added.
In the end, the presence of Thebebe Magugu and Kenneth Ize in LVMH Prize for Young Designer's final is just the result of generations of Africans putting all the hard work in developing every garment, the creativity in every design and form of art and achieving universal recognition without being even part of the big picture they were inspiring since the very beginning of the fashion industry. All those anonymous people that, in order to survive and protect themselves from the tough weather conditions and the habitat they were born in, created textiles and invented all those colorful and incredibly elaborated patterns that today are used every year by those ruling the scene. And with that, everything that surrounds the fashion world.
Some of those wonderful and popular garments are:
Aso Oke Fabric – Traditional from Lagos (Nigeria) and Ajase (Benin), is a hand-loomed cloth woven by the Yoruba people. Aso Oke means "top cloth" in the English language, denoting cloth of high status. Usually woven by men, the fabric is used to make men's gowns, called Agbada, women's wrappers, called Iro, and men's hats, called Fila.The way of making the cloth has remained the same for centuries, however new techniques and production methods have been looked into to eliminate the weight and thickness of the Aso oke cloth, and to make it more accessible for casual wear.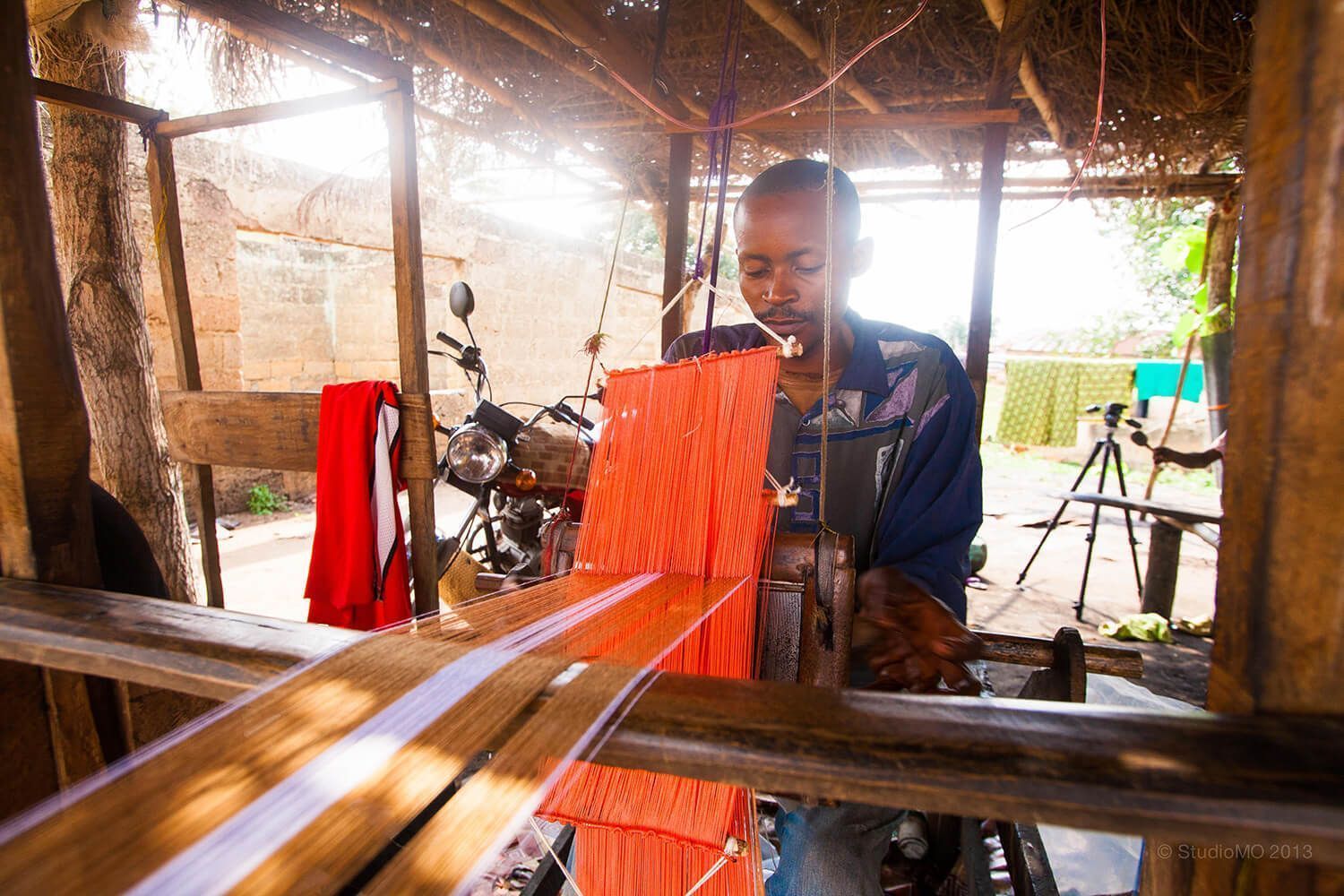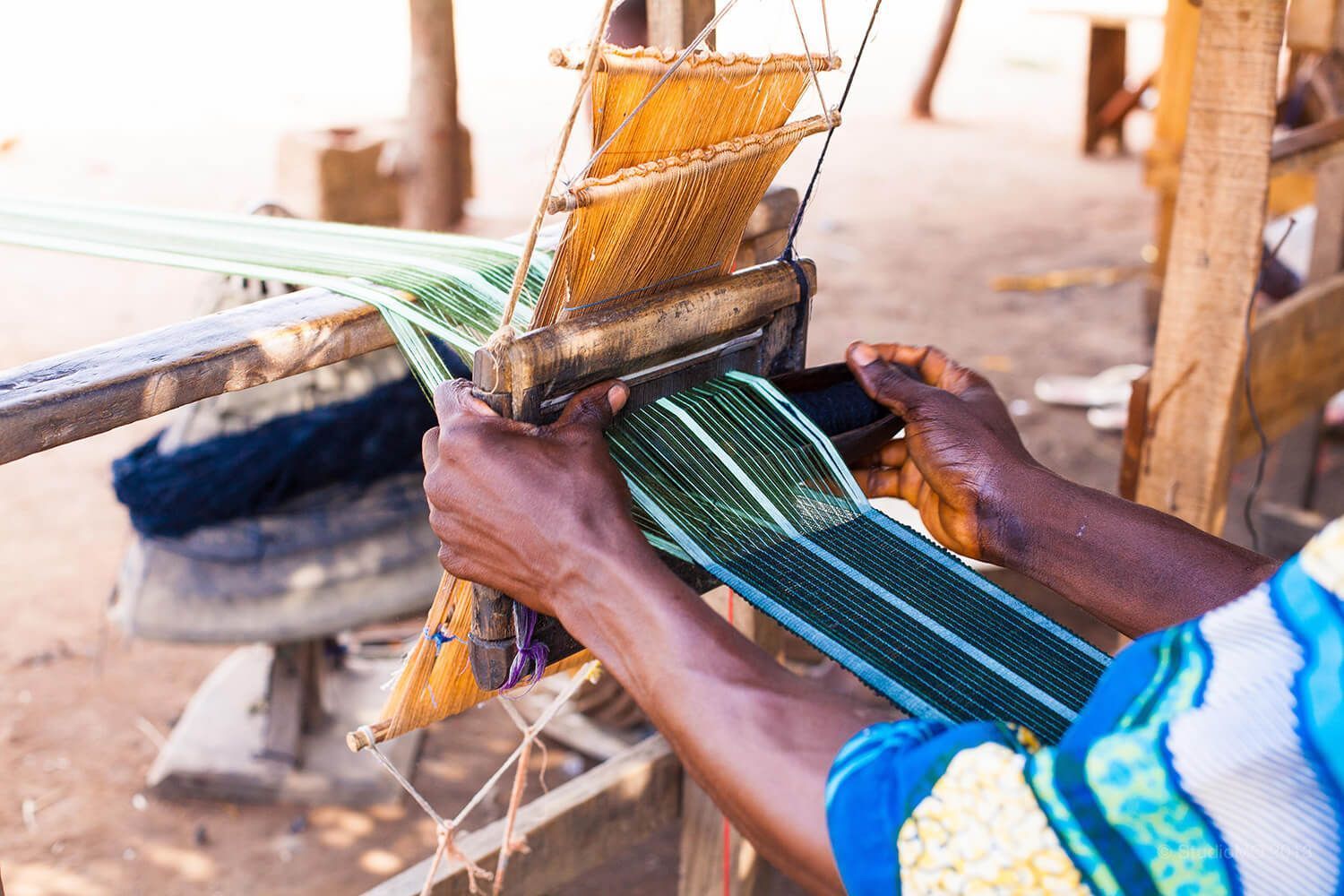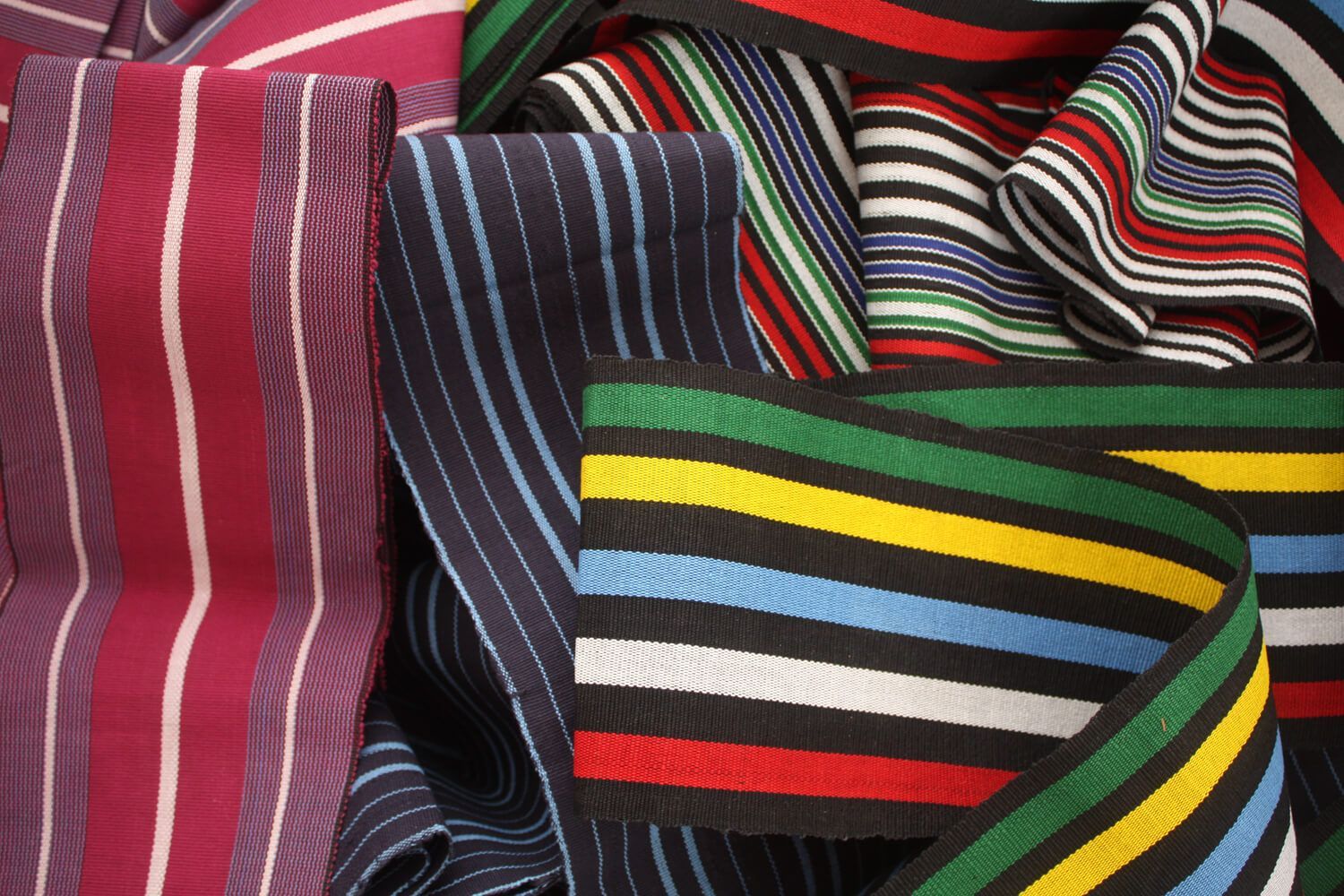 Kente Cloth – Known as nwentoma in Akan, is a type of silk and cotton fabric made of interwoven cloth strips made and native to the Akan ethnic group of Ghana. It is an Akan royal and sacred cloth worn only in times of extreme importance and was the cloth of kings.Globally, it is used in the design of academic stole in graduation ceremonies.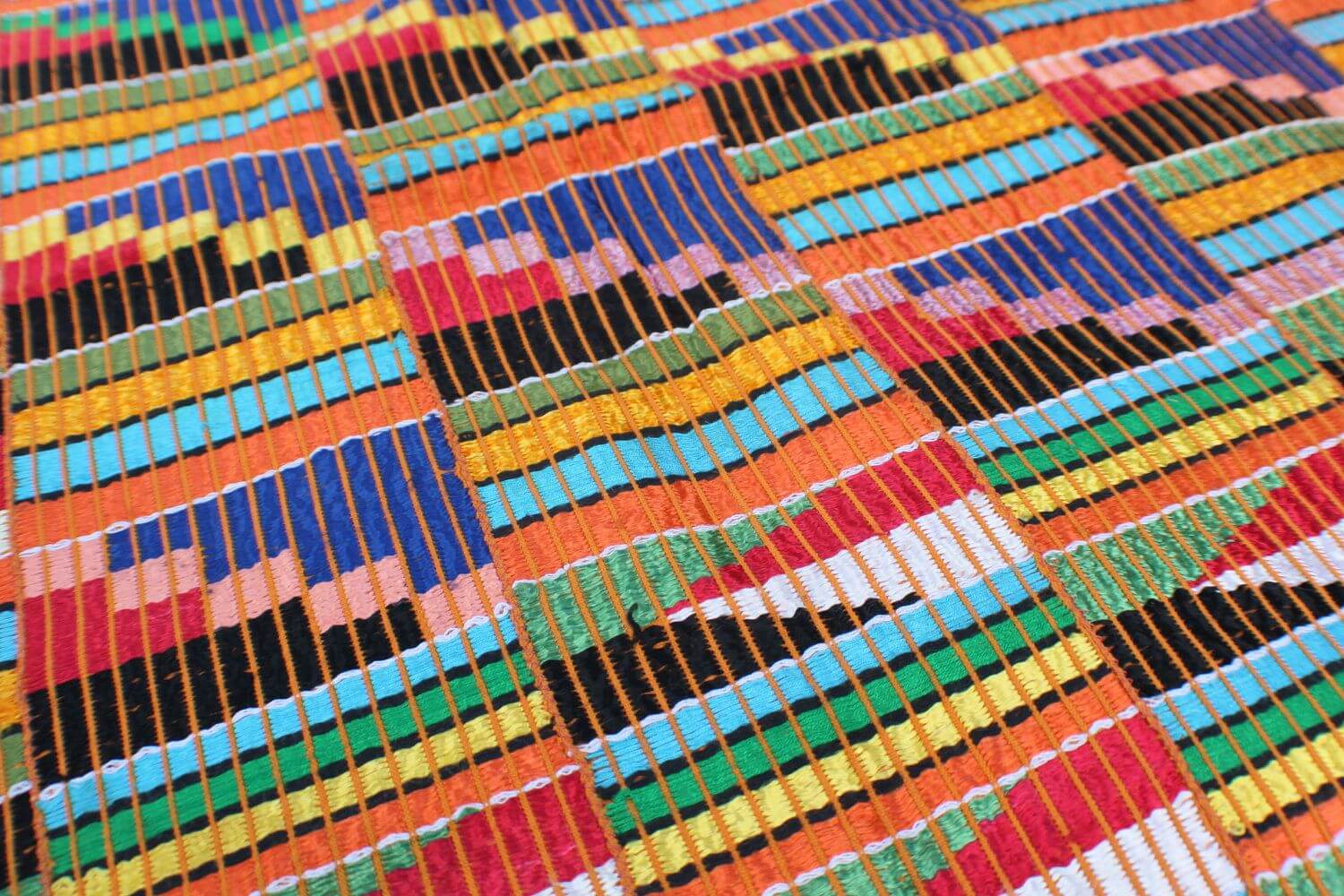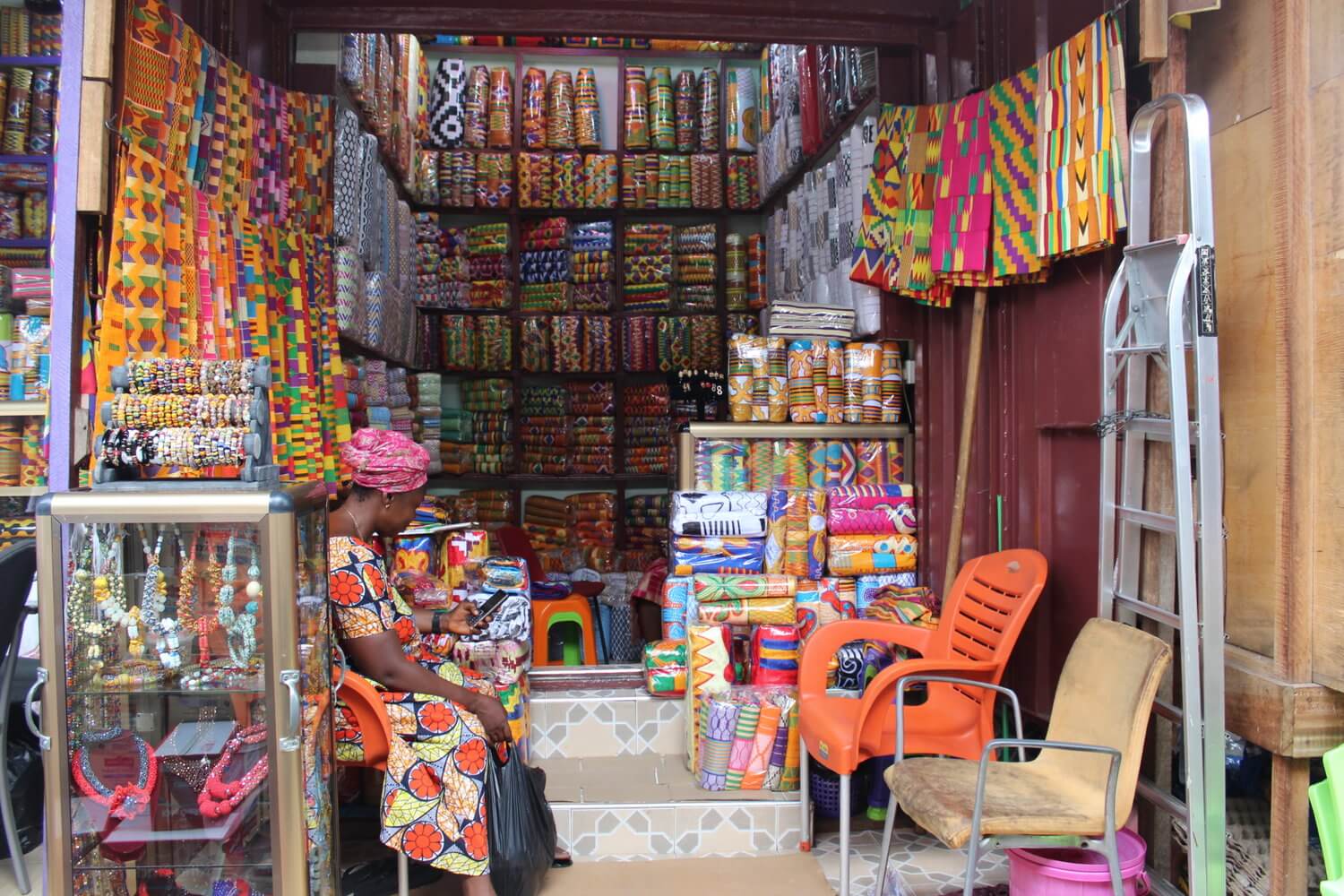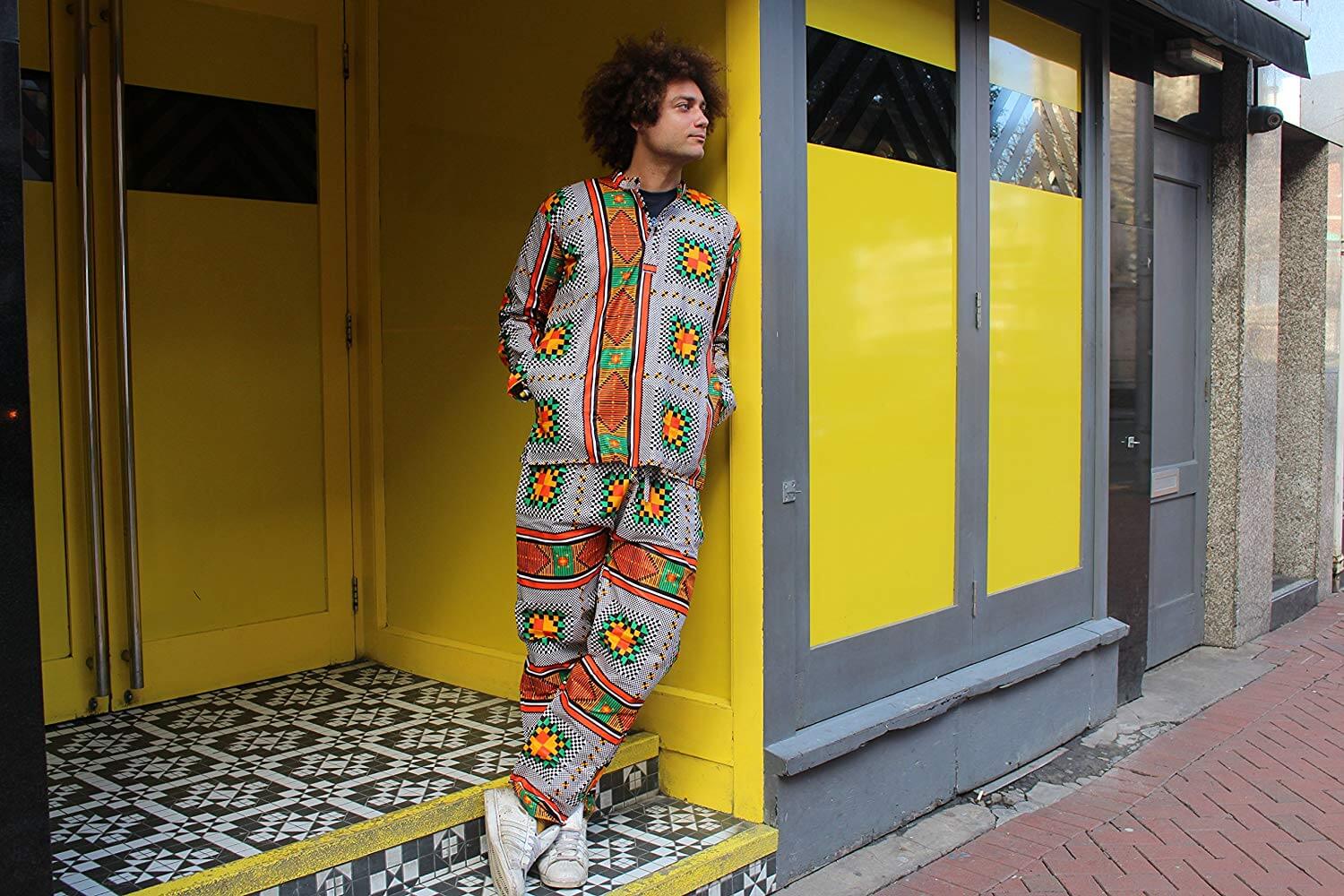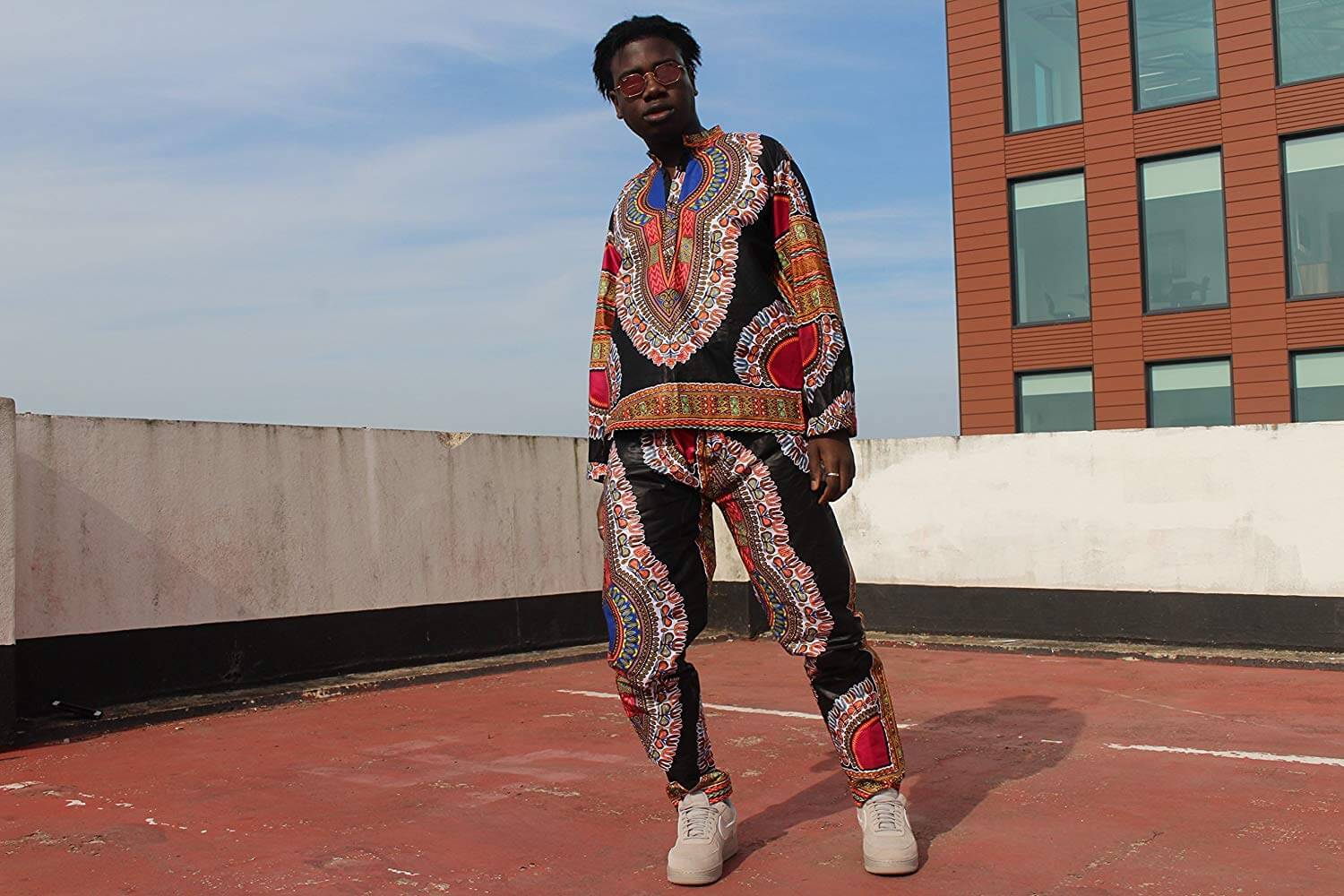 Bark Cloth – Is a versatile material that was once common in Asia, Africa, and the Pacific. Barkcloth comes primarily from trees of the Moraceae family. It is made by beating sodden strips of the fibrous inner bark of these trees into sheets, which are then finished into a variety of items. Is Uganda's sole representative on the UNESCO Intangible Cultural Heritage Lists.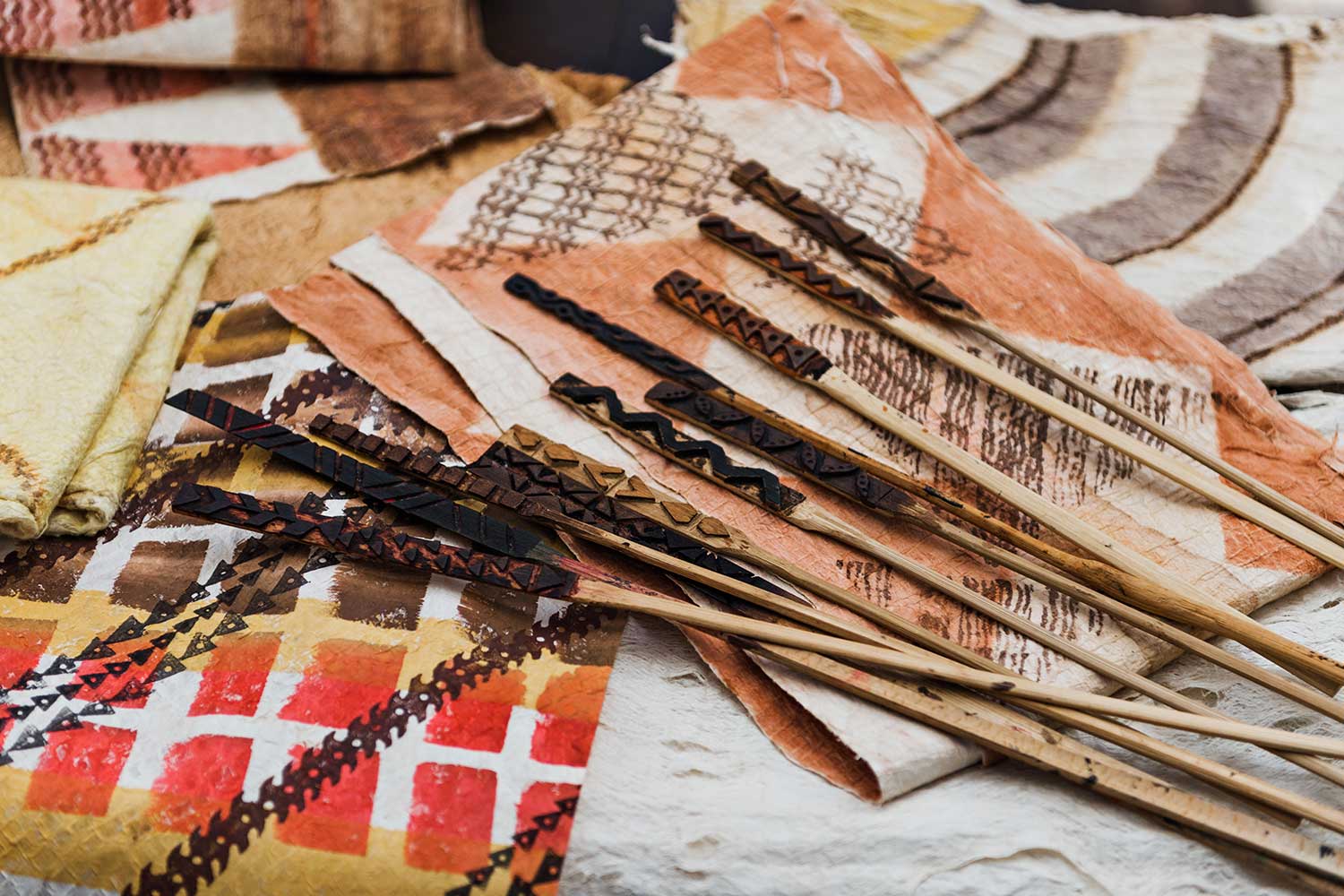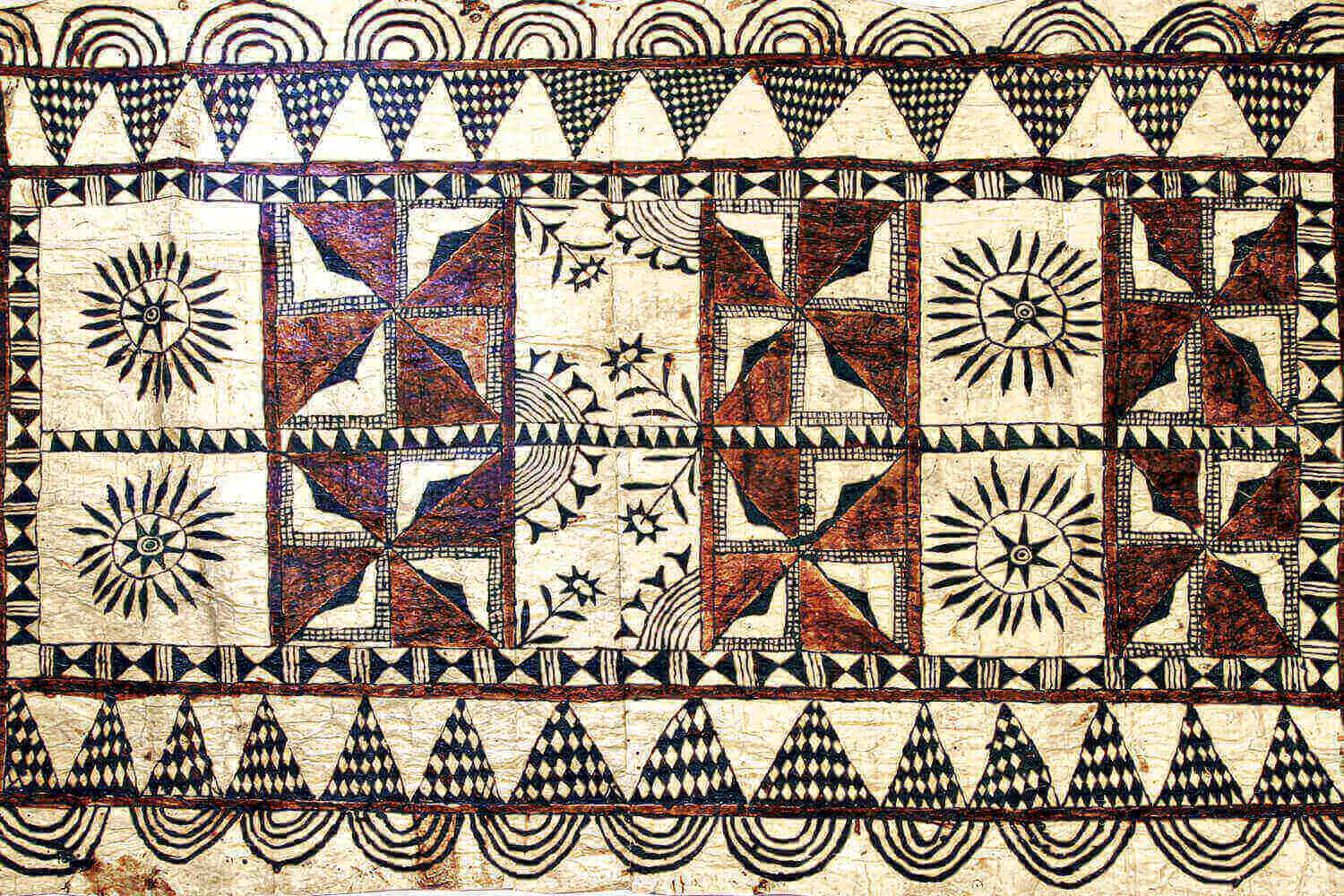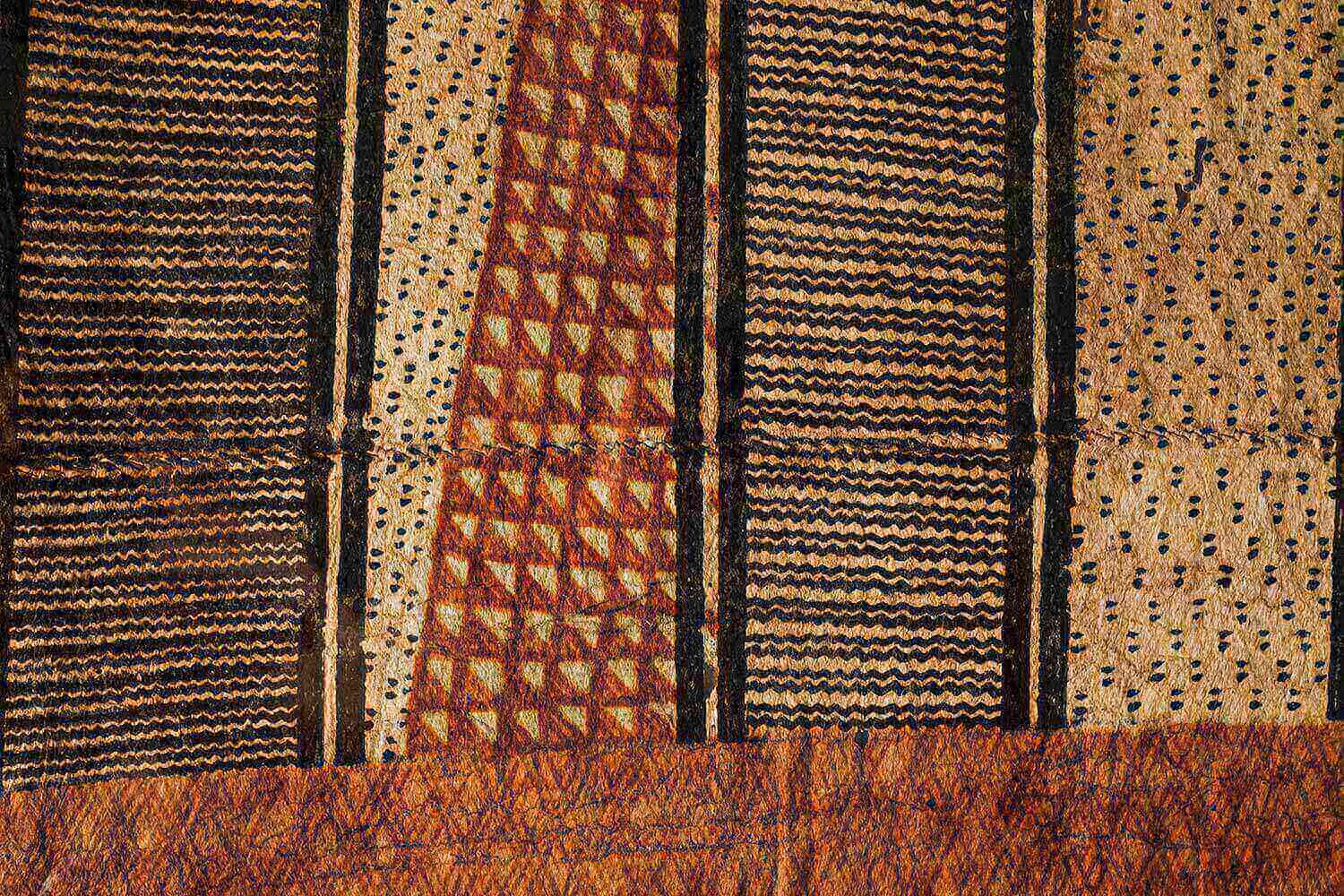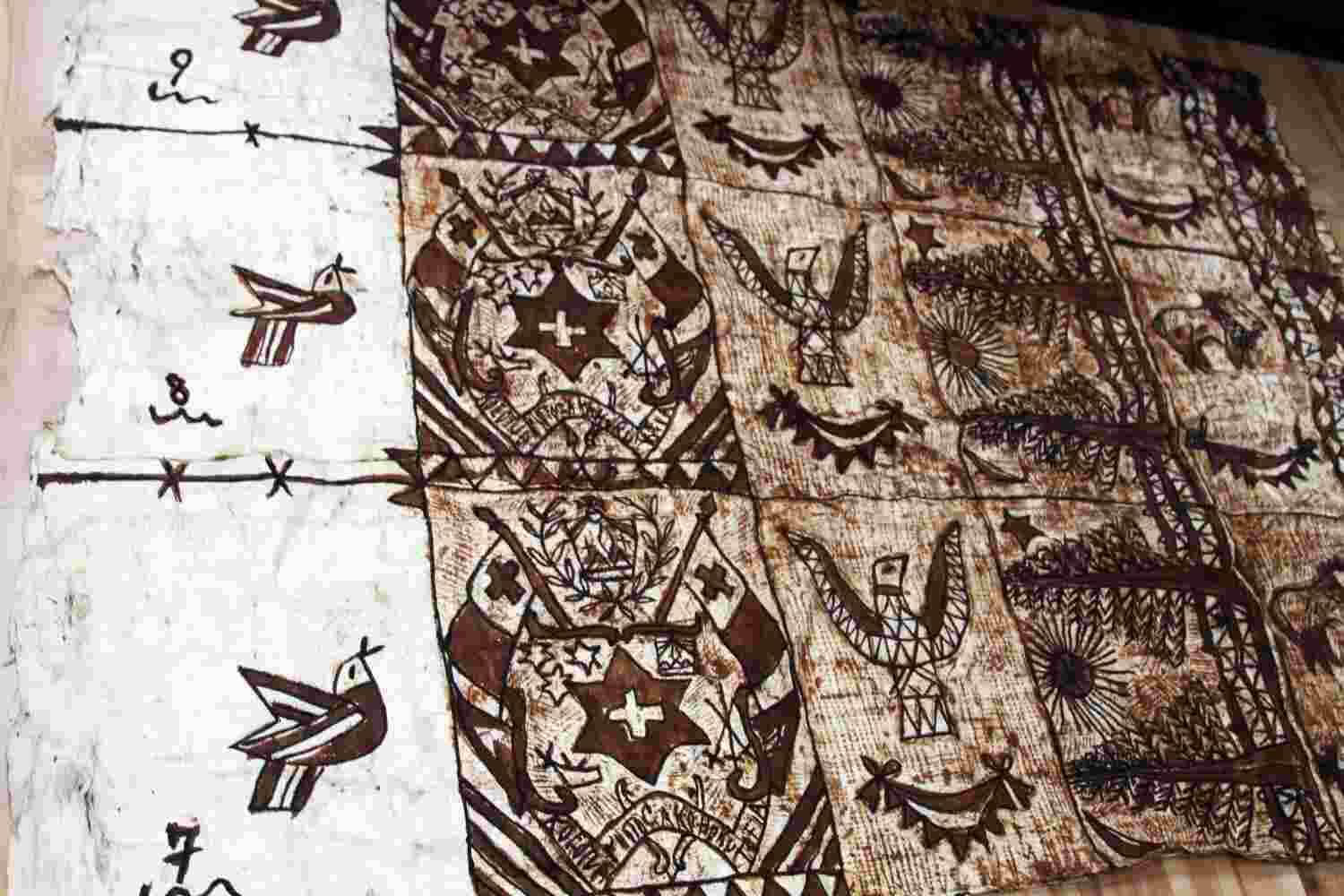 Kanga Garment – It is a piece of printed cotton fabric, about 1.5 m by 1 m, often with a border along all four sides (called Pindo in Swahili), and a central part (Mji) which differs in design from the borders. They are sold in pairs, which can then be cut and hemmed to be used as a set. It can be used as a skirt, head-wrap, apron, pot-holder, towel, and much more. The Kanga is culturally significant on Eastern coast of Africa, often given as a gift for birthdays or other special occasions in Tanzania.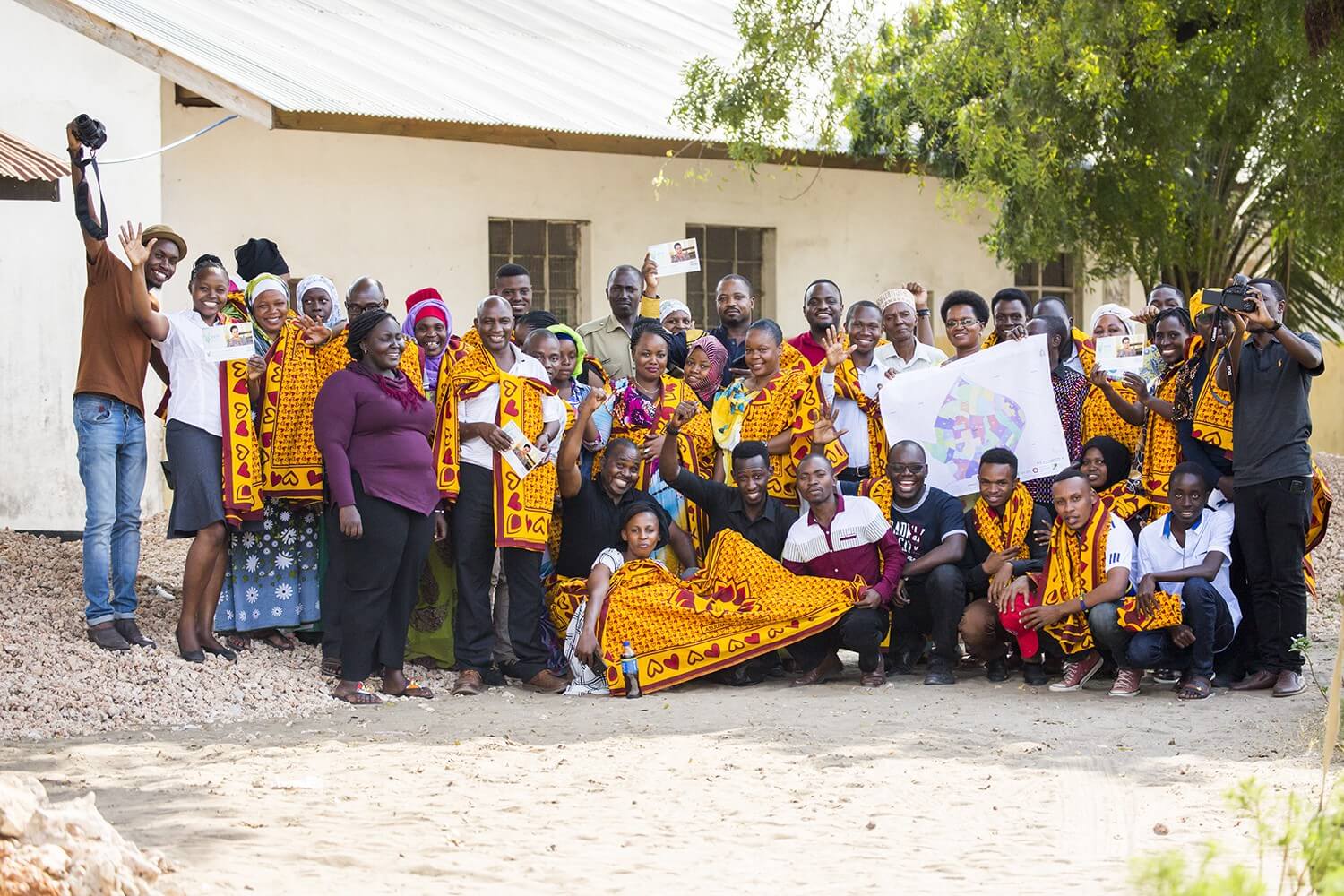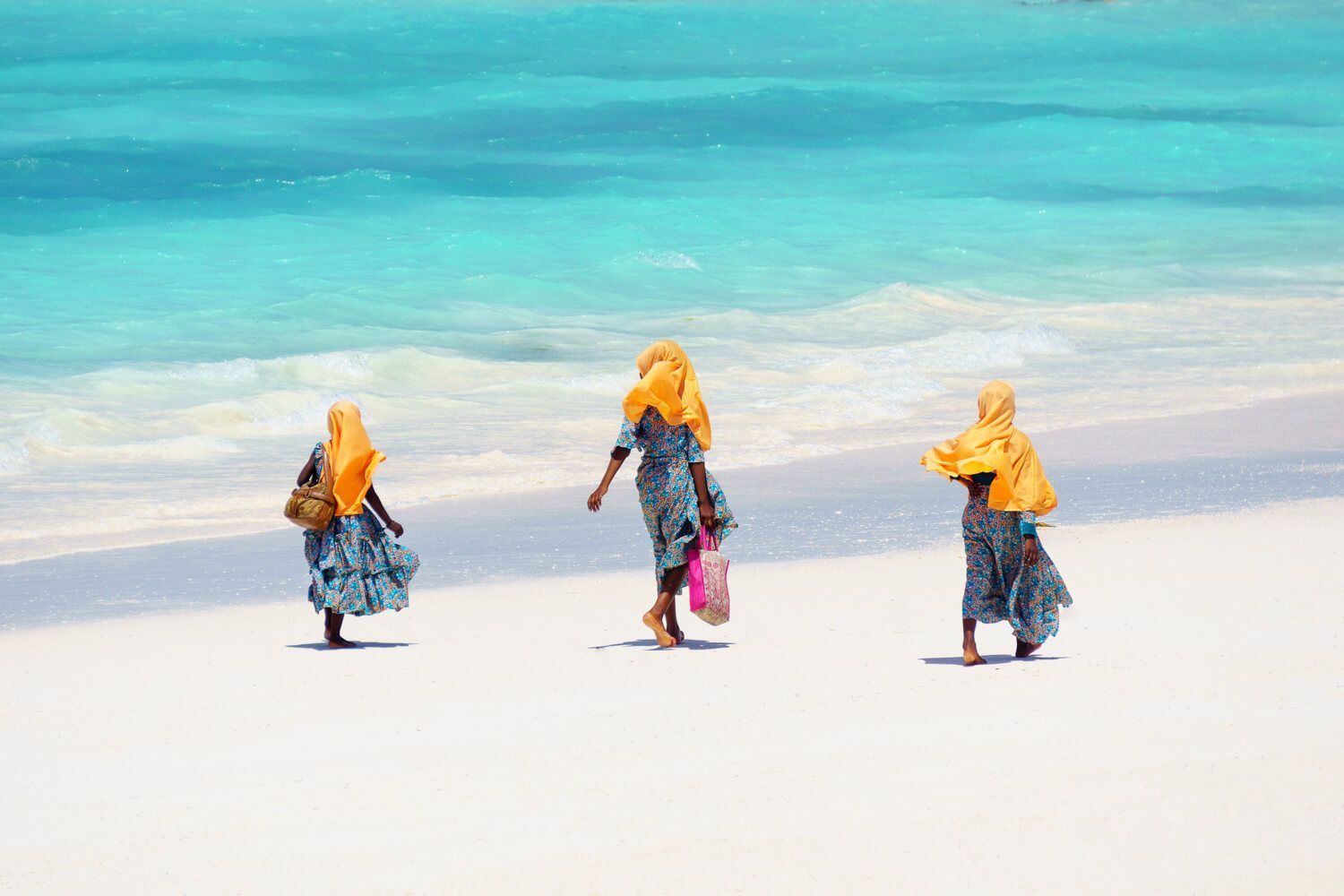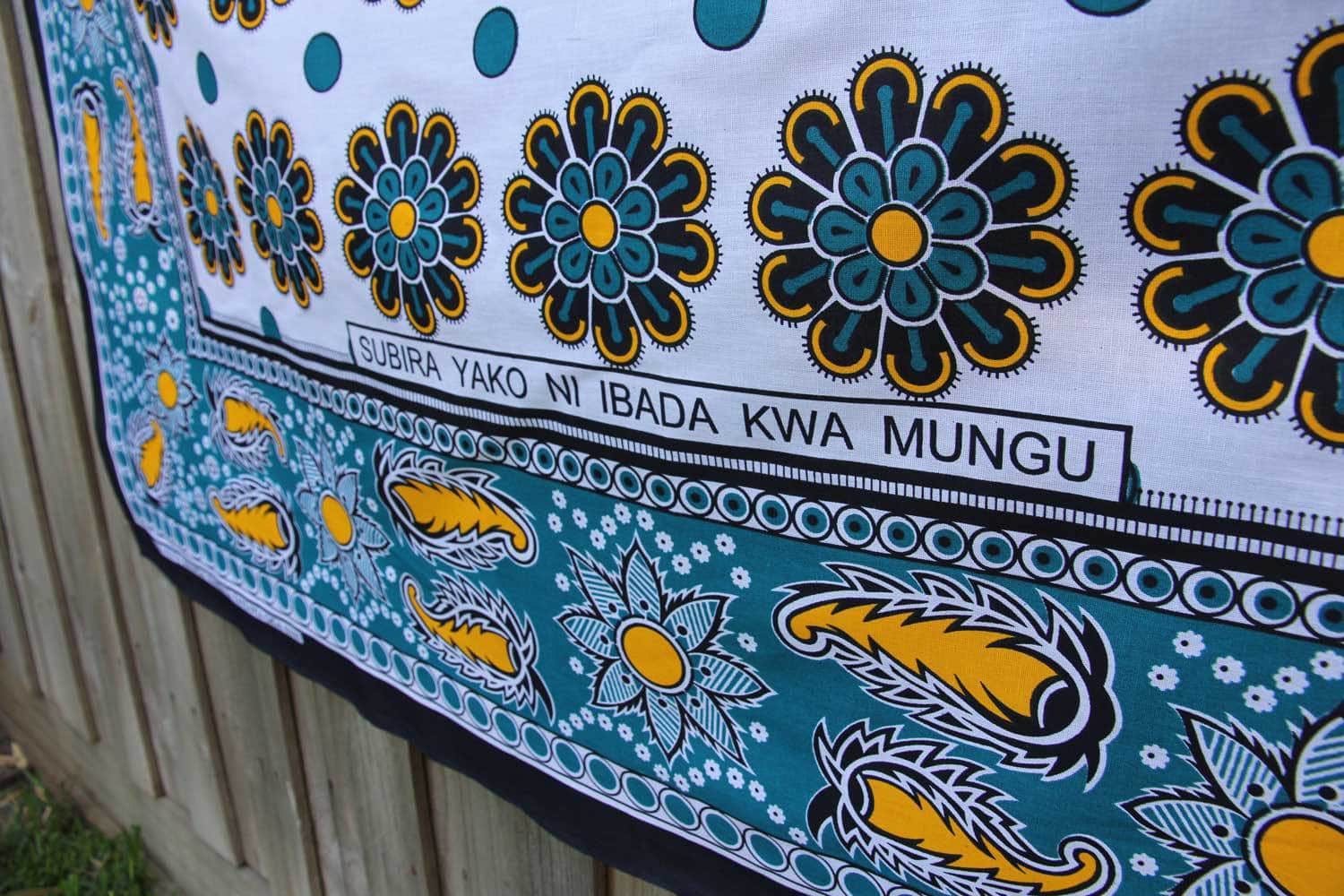 Louis Vuitton and their 2007 Machangani-inspired bag, Stella McCartney with her controversial Ankara prints in SS18, Emilio Pucci and his 2014 Ndebele inspired designs, Louboutin (@louboutinworld) handcrafted Africana tote bag or Marc Jacobs SS18 dhukus (head-wraps) worn by Kendall Jenner or Kaia Gerber in that year's NYFW are some examples of the obvious African influence in the big fashion names. Can't stop mentioning Supreme's Obama shirt and pants copying Ghanaian kangas designed to commemorate Barack's visit to the African country.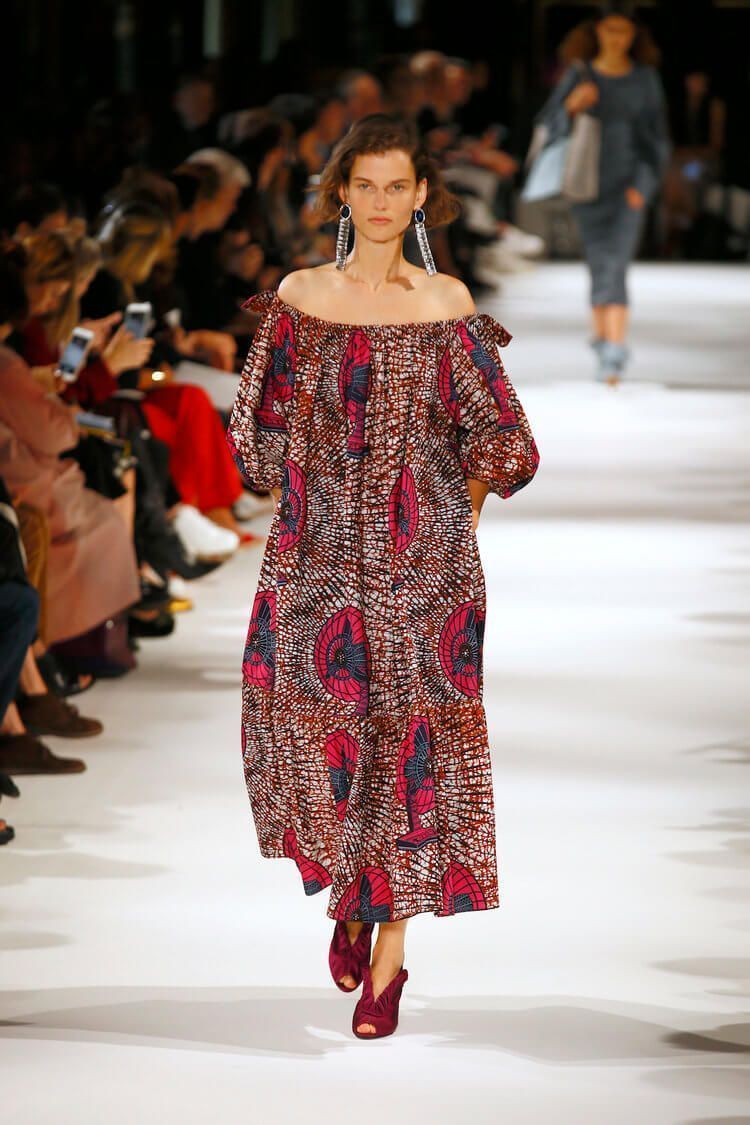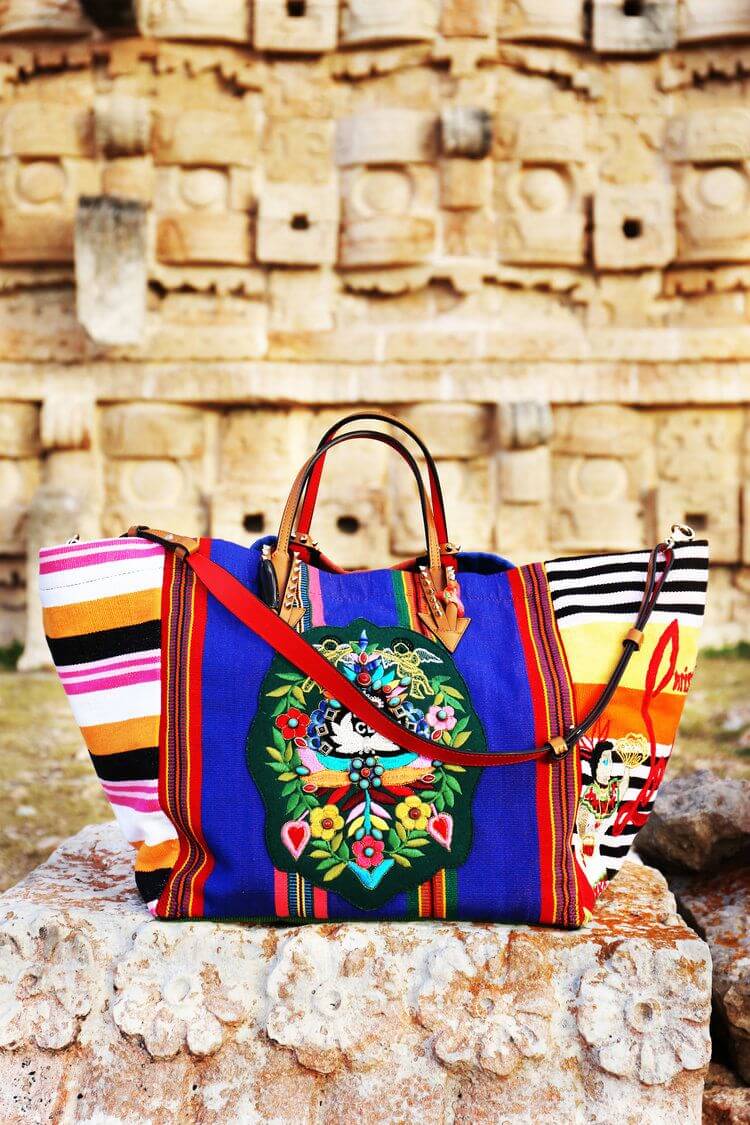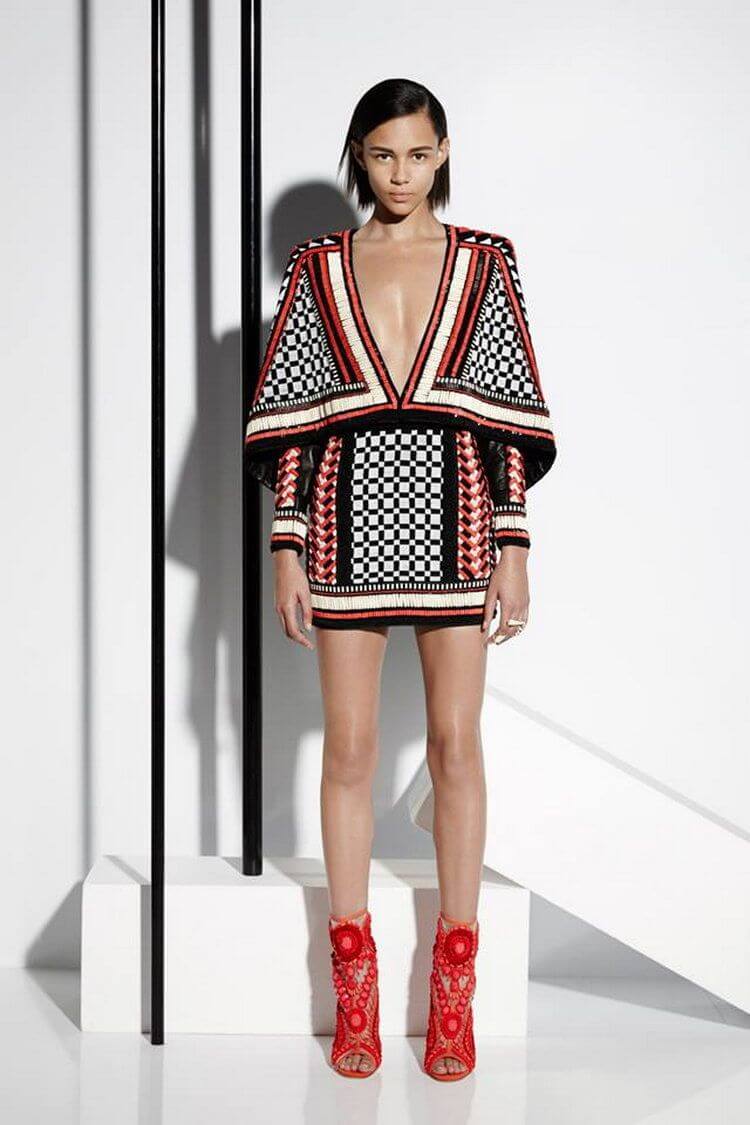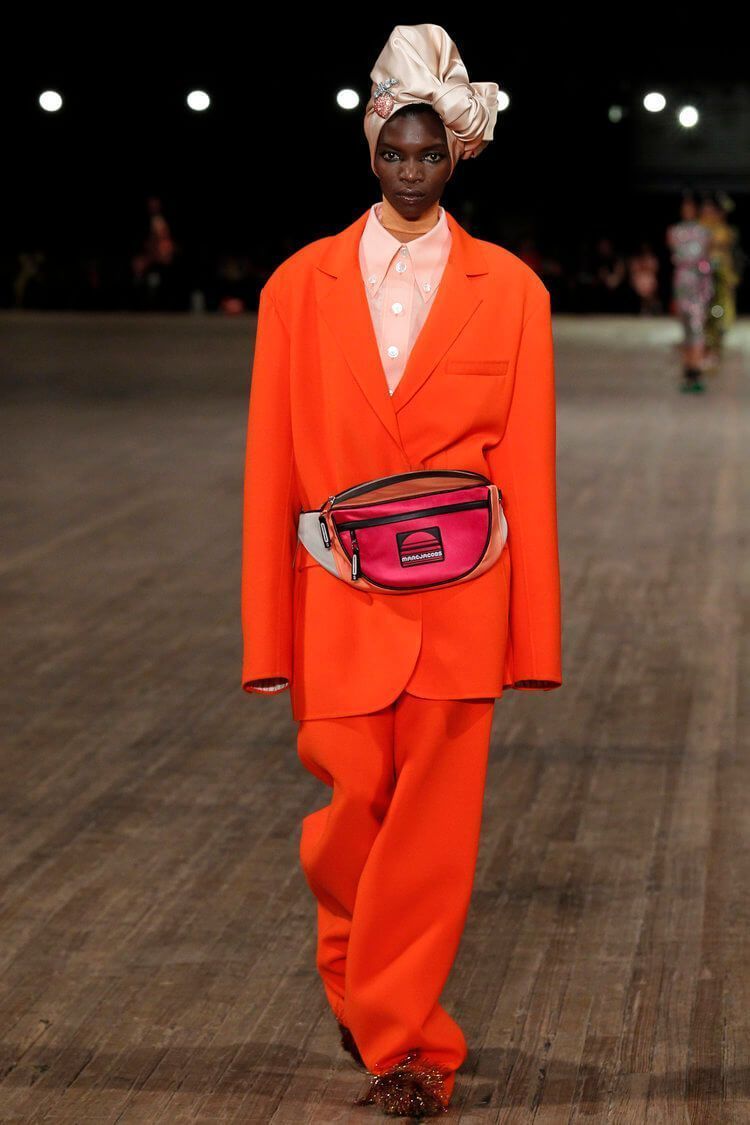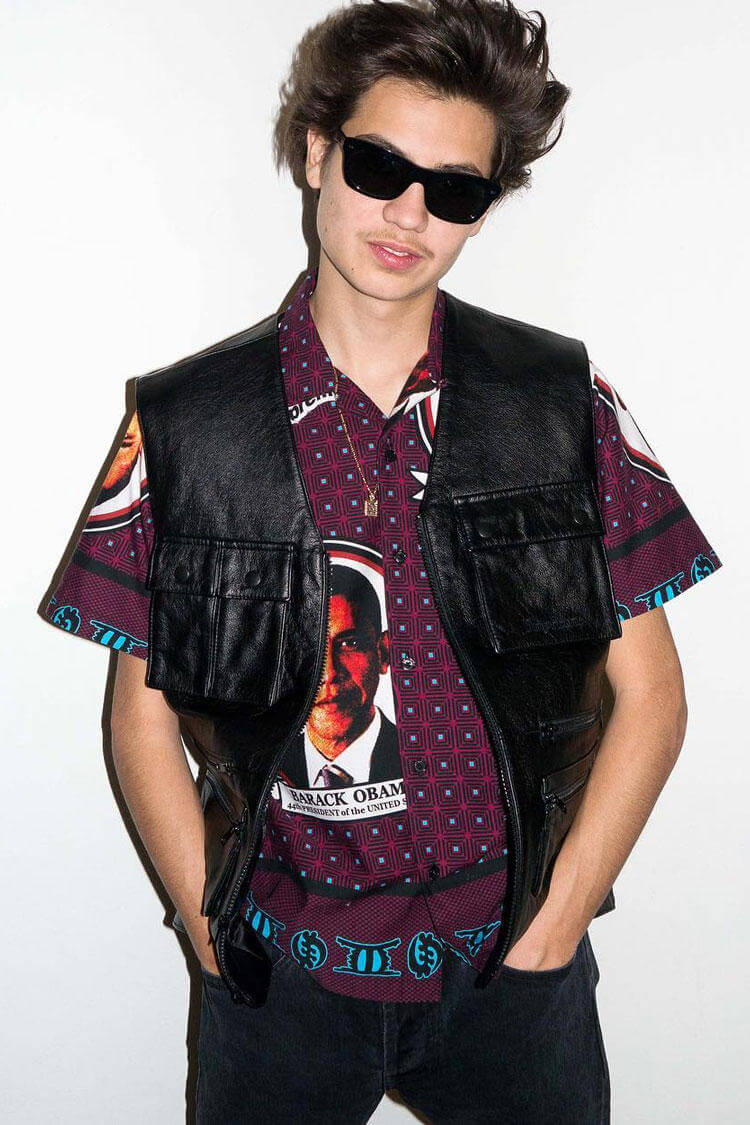 "Its value is being recognized, and from a perfectly cynical perspective, businesspeople realize there's a lot of money to be made in Africa. Bernard Arnault is no choirboy, so it's no accident that the focus is now on Africa rather than China, for example," said Loum-Martin.
The evidence is out there, fashion archives are full of references to African designs and now it's time to put their names where they've always belonged. It's time to put the light on them. It's time to think of them as the stunning creative force they've always been. It's time to put them in the position they've always deserve and give them the credit they've gain decade after decade since the origin of times.
Africa is becoming a major agent of change finally and the main fashion houses like Dior knows it. "I think that if you go to another country to stage a show, you have to reflect about your codes, but also have a conversation with the whole continent," Maria Grazia Chiuri, Creative Director for the French firm's women segment said recently. In April she chartered two planes to bring all her guests to Dior's Cruise show in Marrakech held in stunning El Badi Palace where, besides Chiuri's designs, a group of designers from Africa and beyond had the chance to take part of the show and the collection.
The new African generations won't believe ever again that being a tailor or designing clothes is meant for those uneducated or the ones that fail in life. Fashion is at its highest point in this continent and there's no way they losing their spot never again after the revolution they're living these days.
Next time you wearing any of this print, you'll think of this post.
You're welcome Africa.