READ IN: Español
There are few fashion houses in the world with a deeper sense of tradition than Louis Vuitton. Their maletier origins and the steady growth of the firm through the decades could never predict what would happen 165 years after its foundation. 
Virgil Abloh is well known for breaking the industry from inside. Not only the streetwear industry, but the luxury fashion industry too. His arrival to Louis Vuitton (@louisvuitton) after the success of his own firm Off-White was the confirmation of what a gamechanger he was.
His previous collections were so edgy and personal, his identity was so present in his pieces, that he even had to accept the removal of the Michael Jackson's designs for the controversy around the singer, even though his music legacy was the guiding thread of the whole show for last year's PFW event.
This SS20 presentation, in the middle of the street, where he feels like home, where everything happens, where live grows, was all about evolution. Not Louis Vuitton's evolution. Virgil's (@virgilabloh).
As Marc Jacobs did while at the French house, the Rockford born designer is creating his own "new classics" for men. The Soft Trunk x Keepall travel bag version, making a triangular version of it too, renewing the Steamer, evolving the Boite Chapeau into and XL handbag, Sac Plats full of flowers… And so many others that are still to be named stole the stage alongside the clothing and accessories creations.
His ability to merge both luxury and street are the key to the major success the LVMH's head is gaining among the youngest. The sense of approach with this new generations are widening the spectrum of customers of a firm meant to be seen in their parents' closets some time ago.
For SS20, the menswear's section of the Paris based fashion house brings a full range of pastel colors, demure grey creations, flower decorated pieces and sartorial style designs like suits, trench coats, pleated skirts or blazers. Utilitarian-inspired outerwear made the difference, technical pants coped the attention too and, above all, Hector Bellerin's (@hectorbellerin) appearance stole the show today. The footballer – probably the best dressed player in the game – killed it with a neon pink croc hoodie and matching shorts along hi-top lavender sneakers. Kickass.
Padded pieces like in FW19's collection, rainbow organza full looks and military-inspired designs appeared, upholding his already recognizable hallmark in Louis Vuitton's history. Don't forget about Virgil's jewelry and the monogram kites strapped to the models like harness rigs. That was crazy.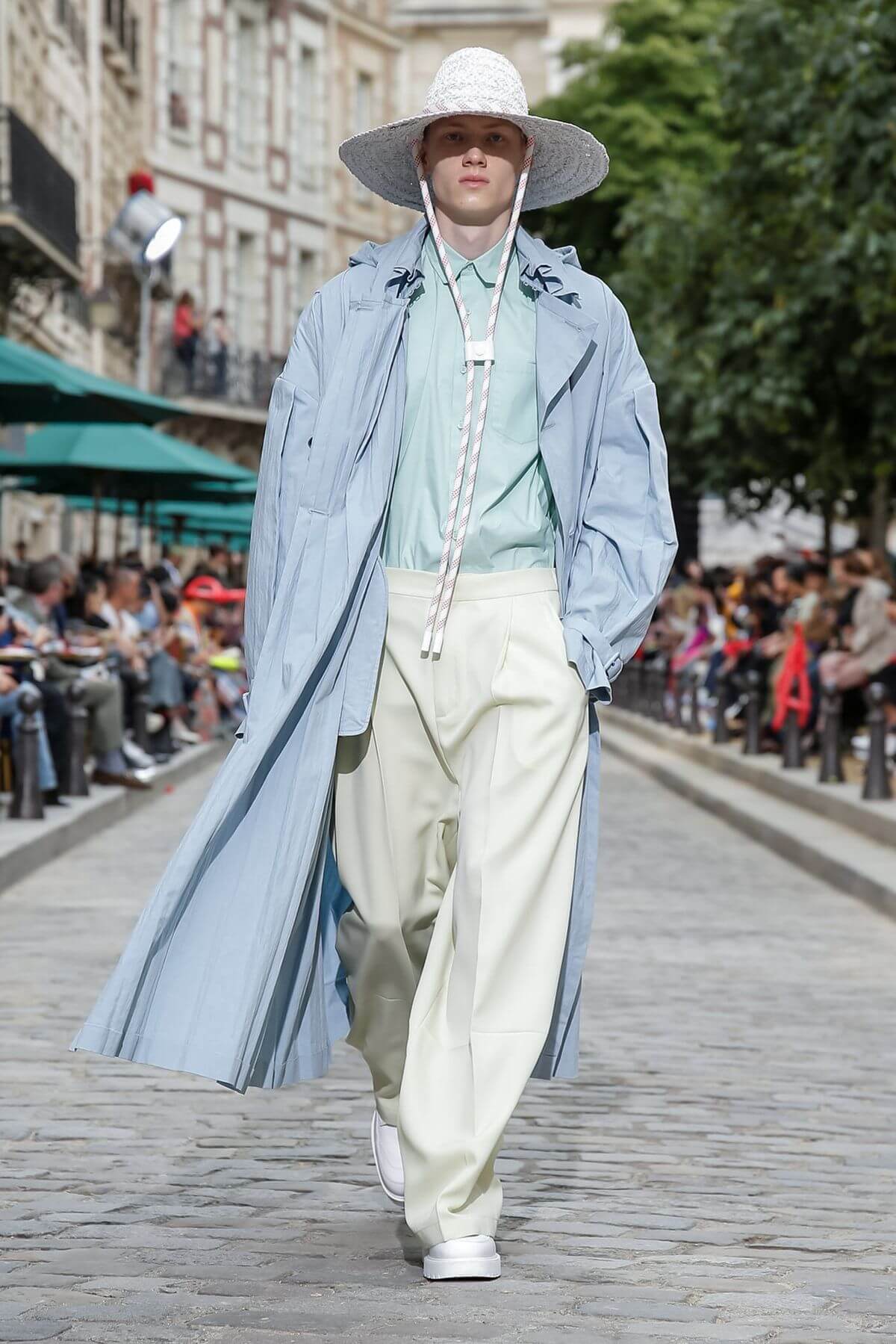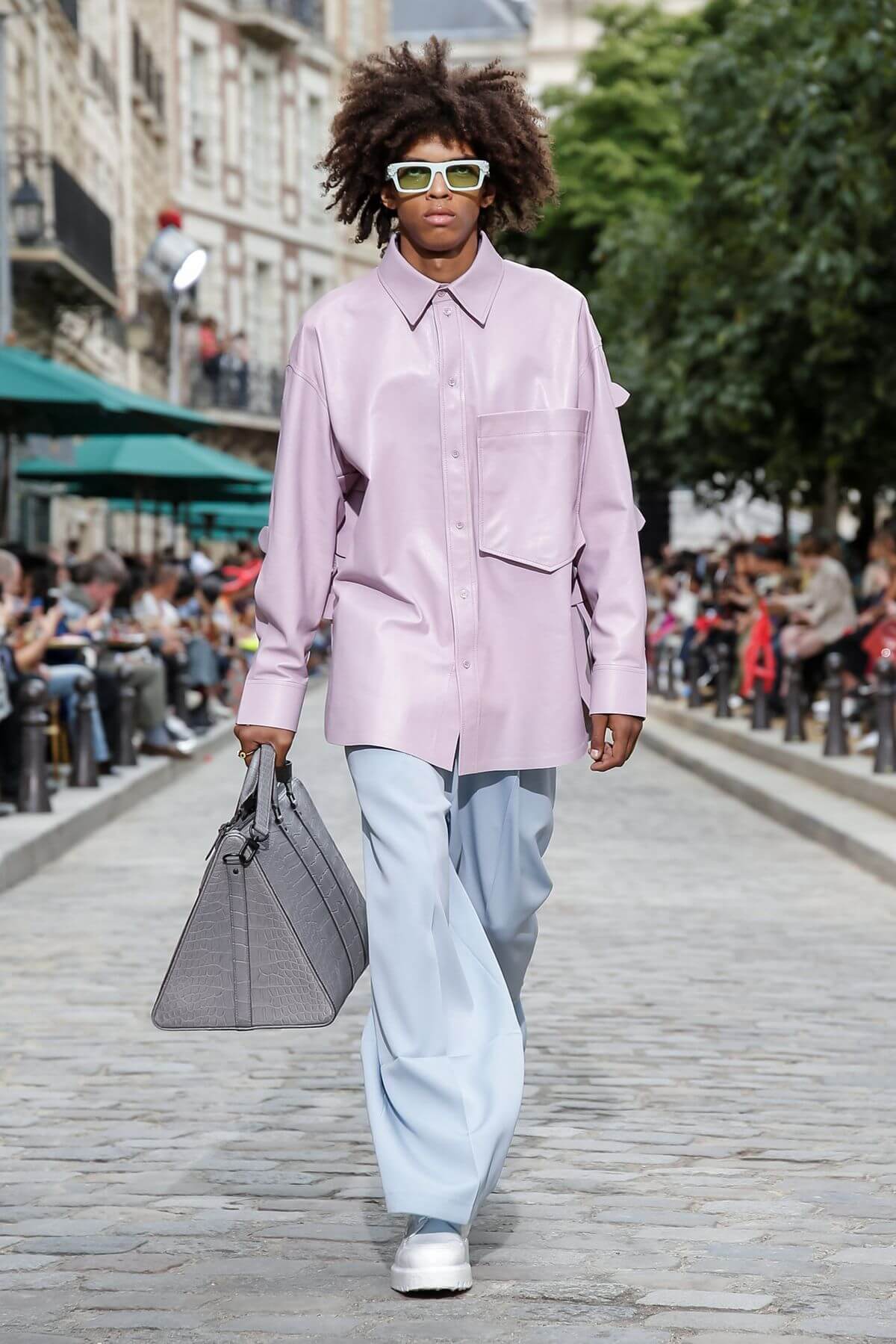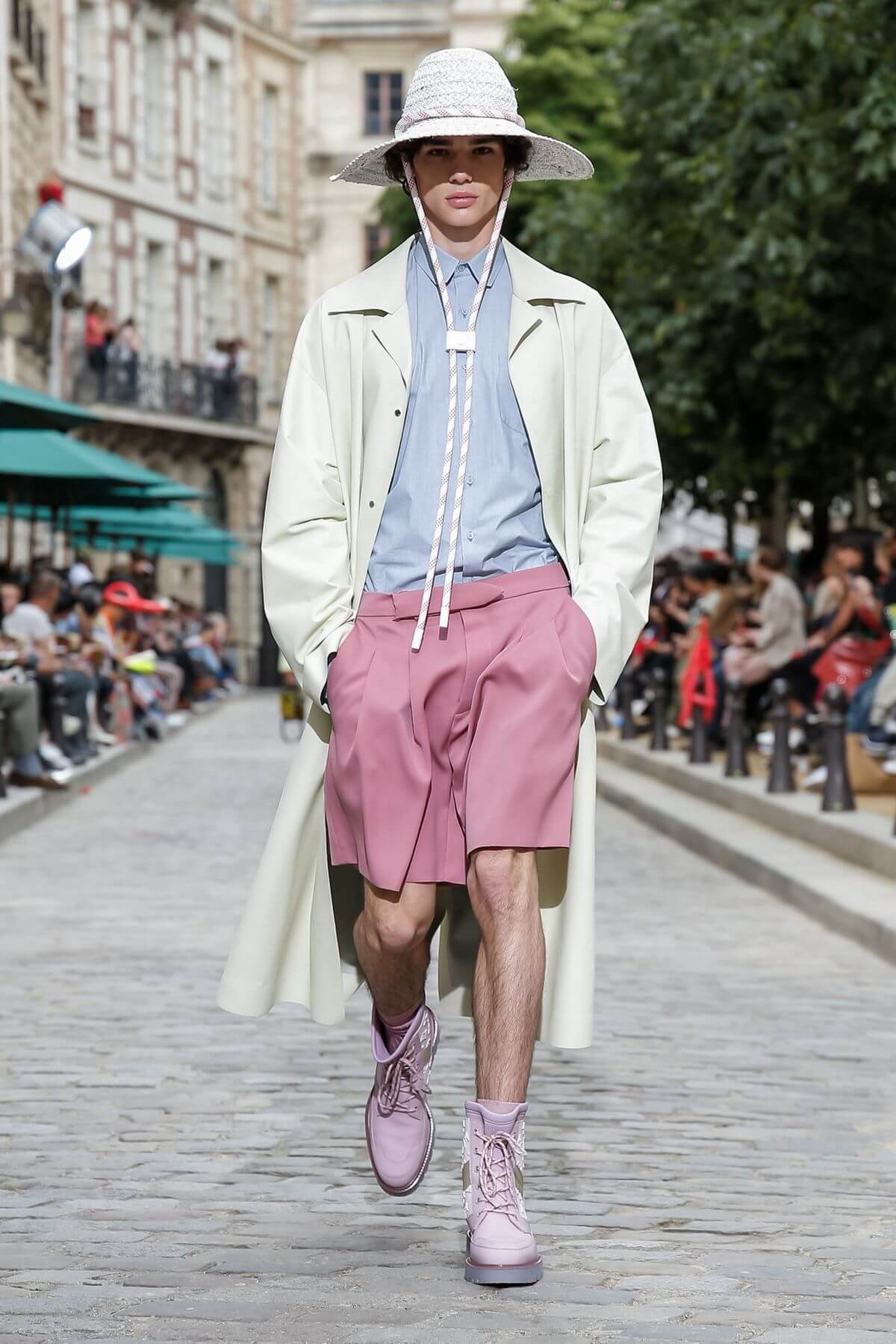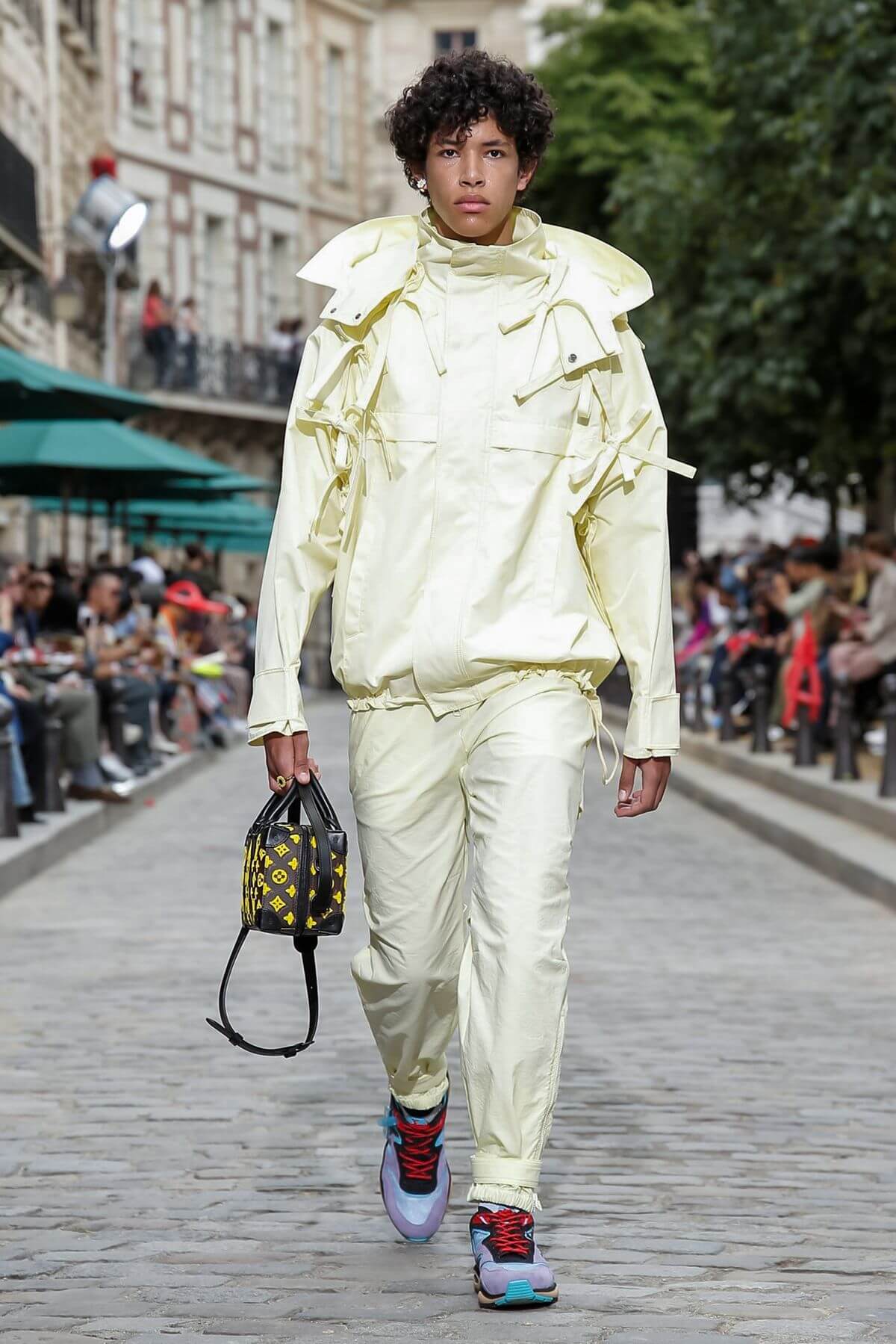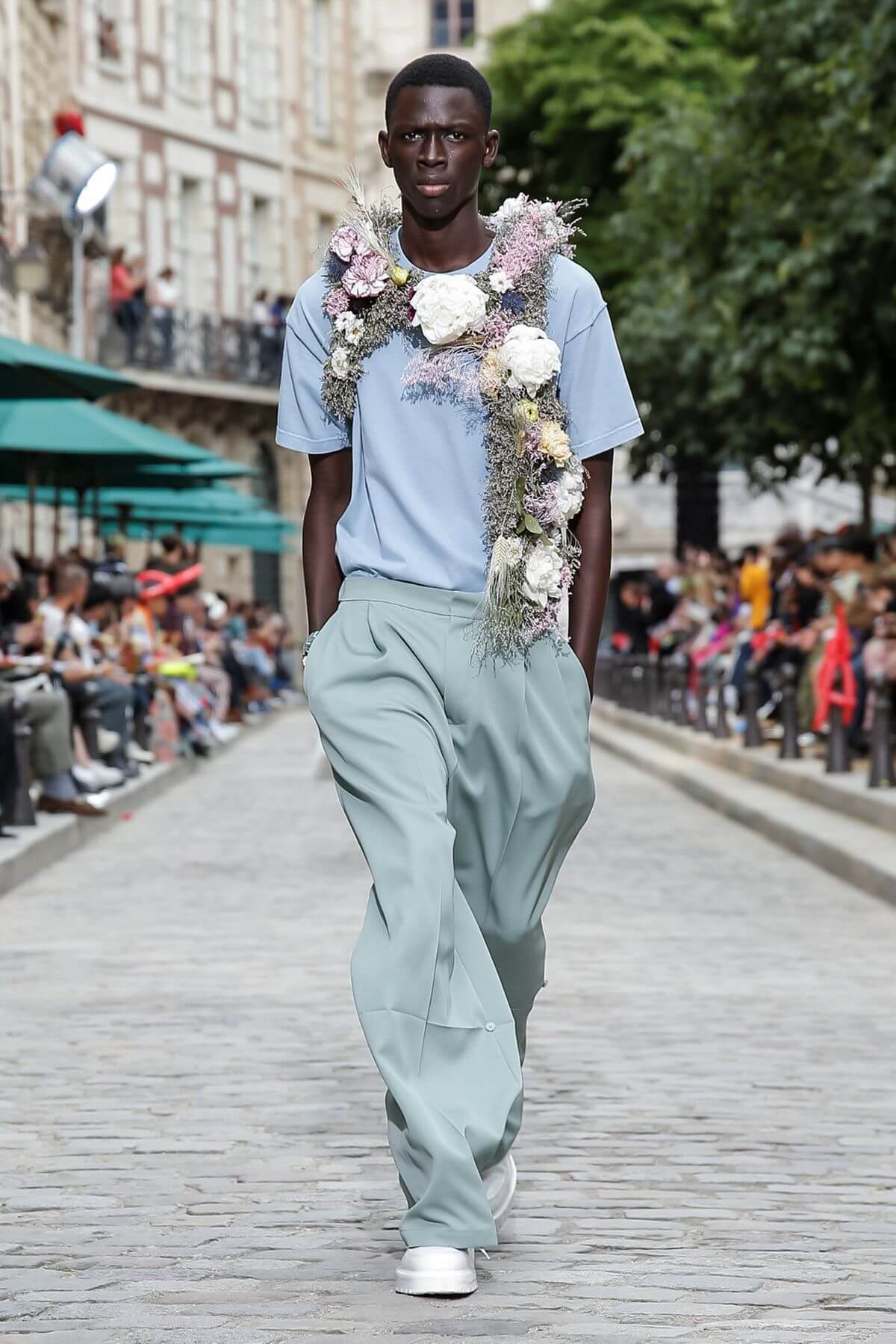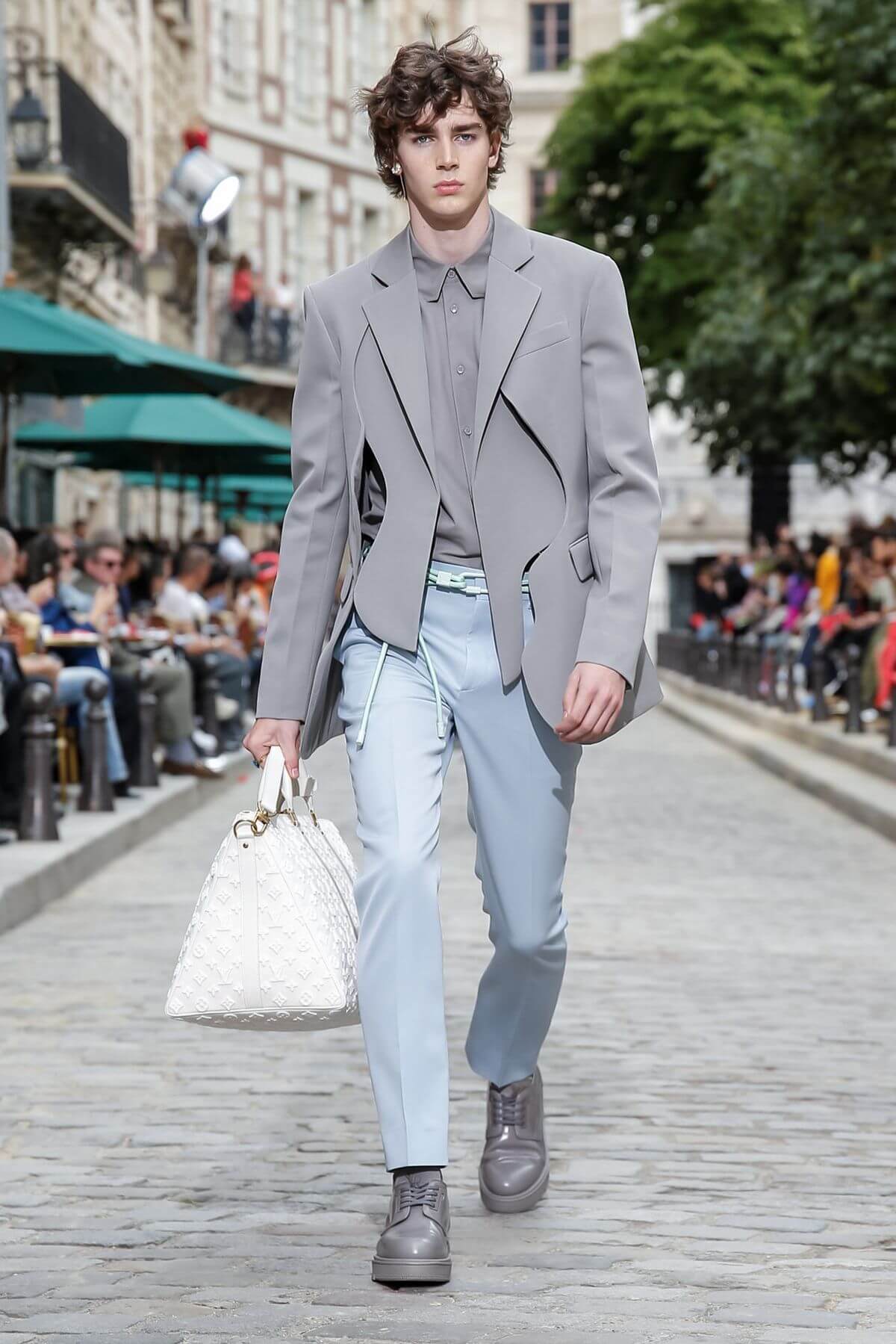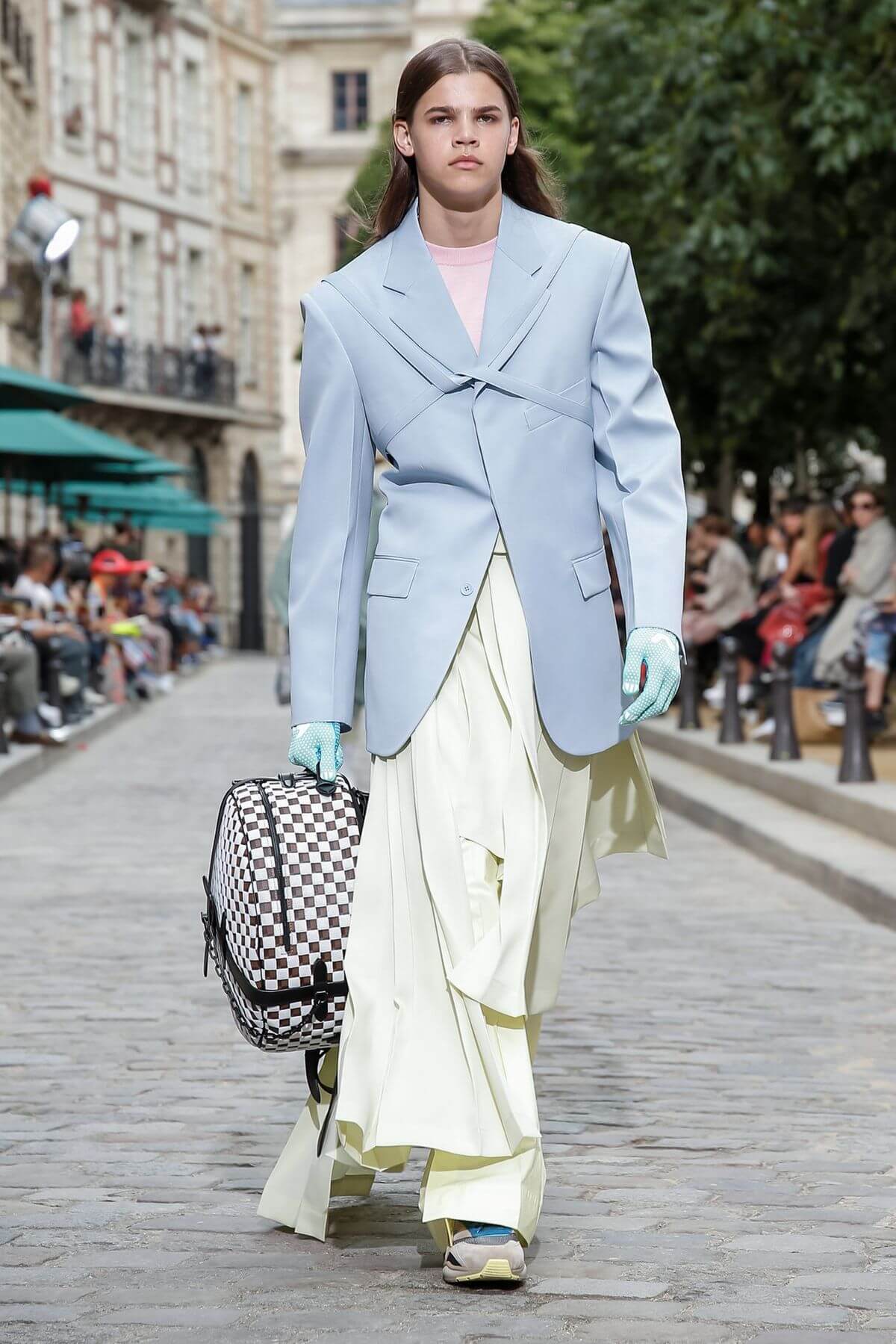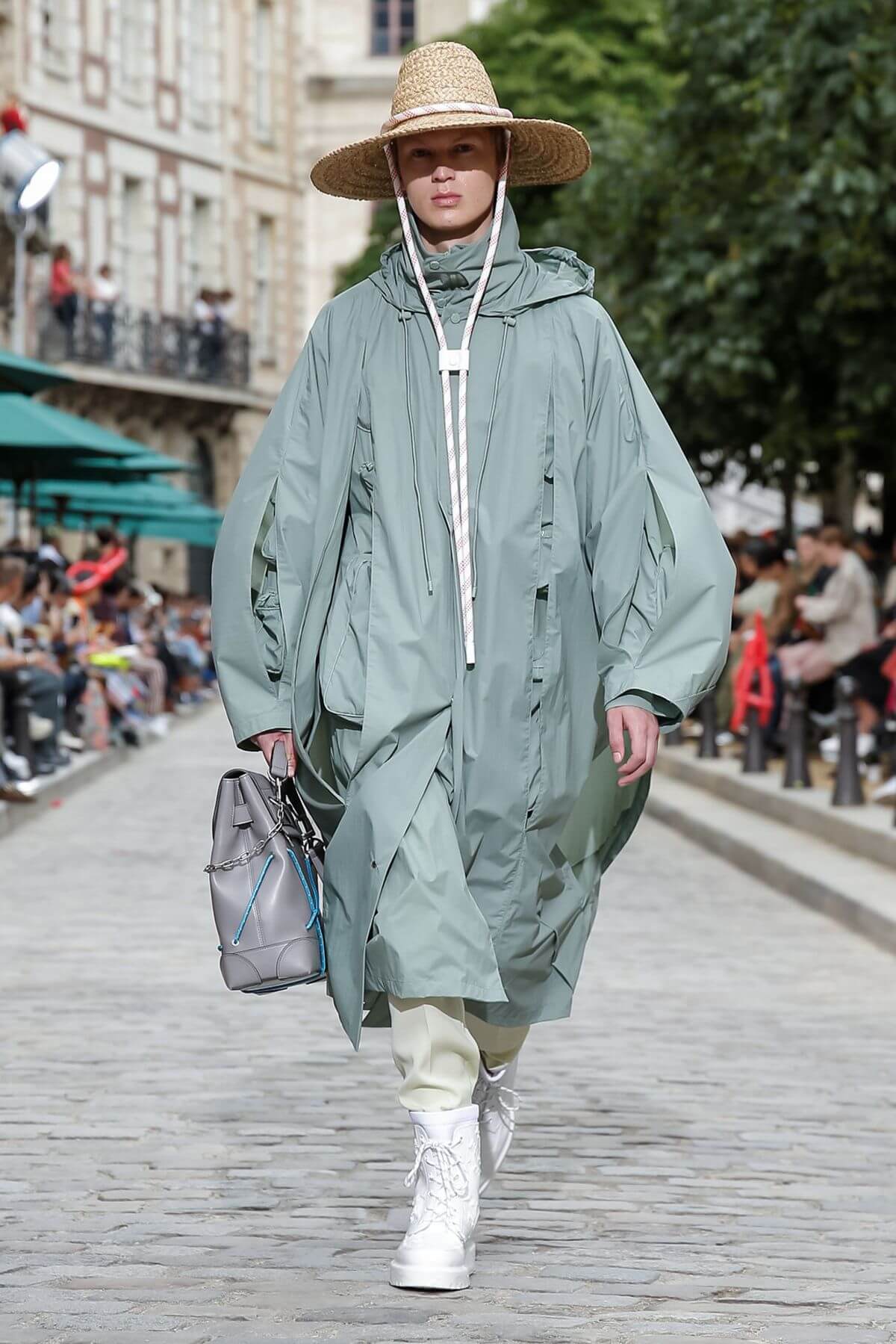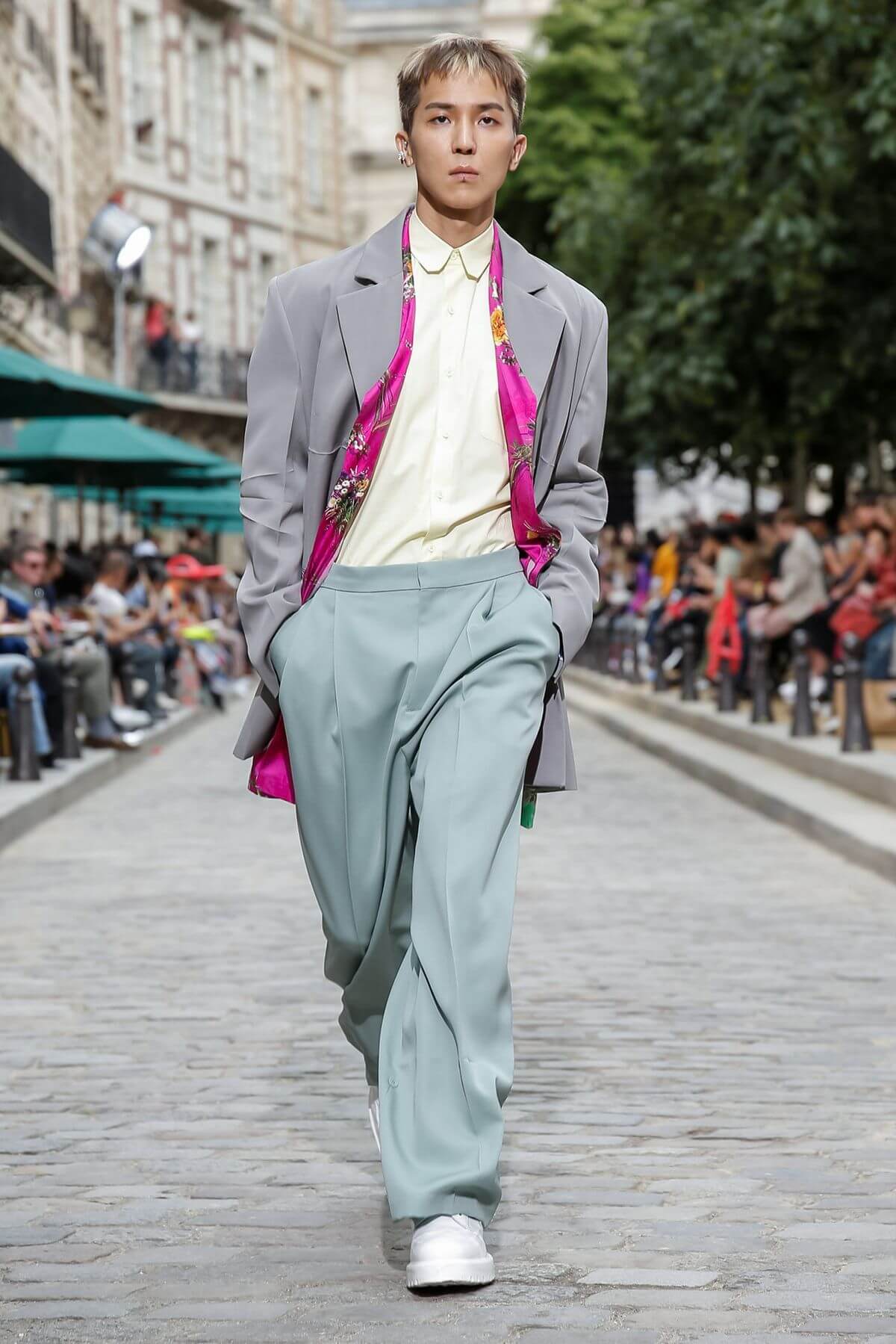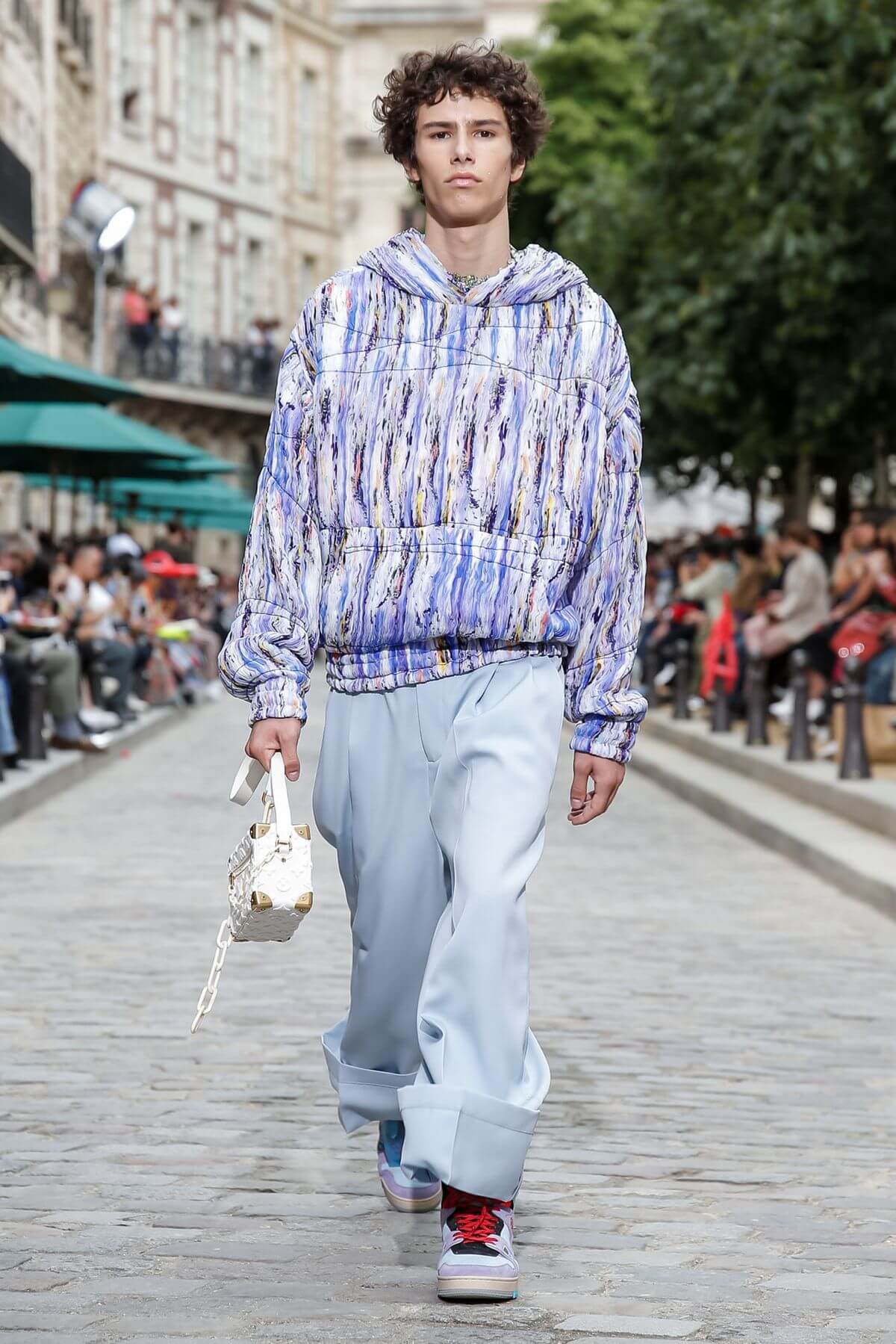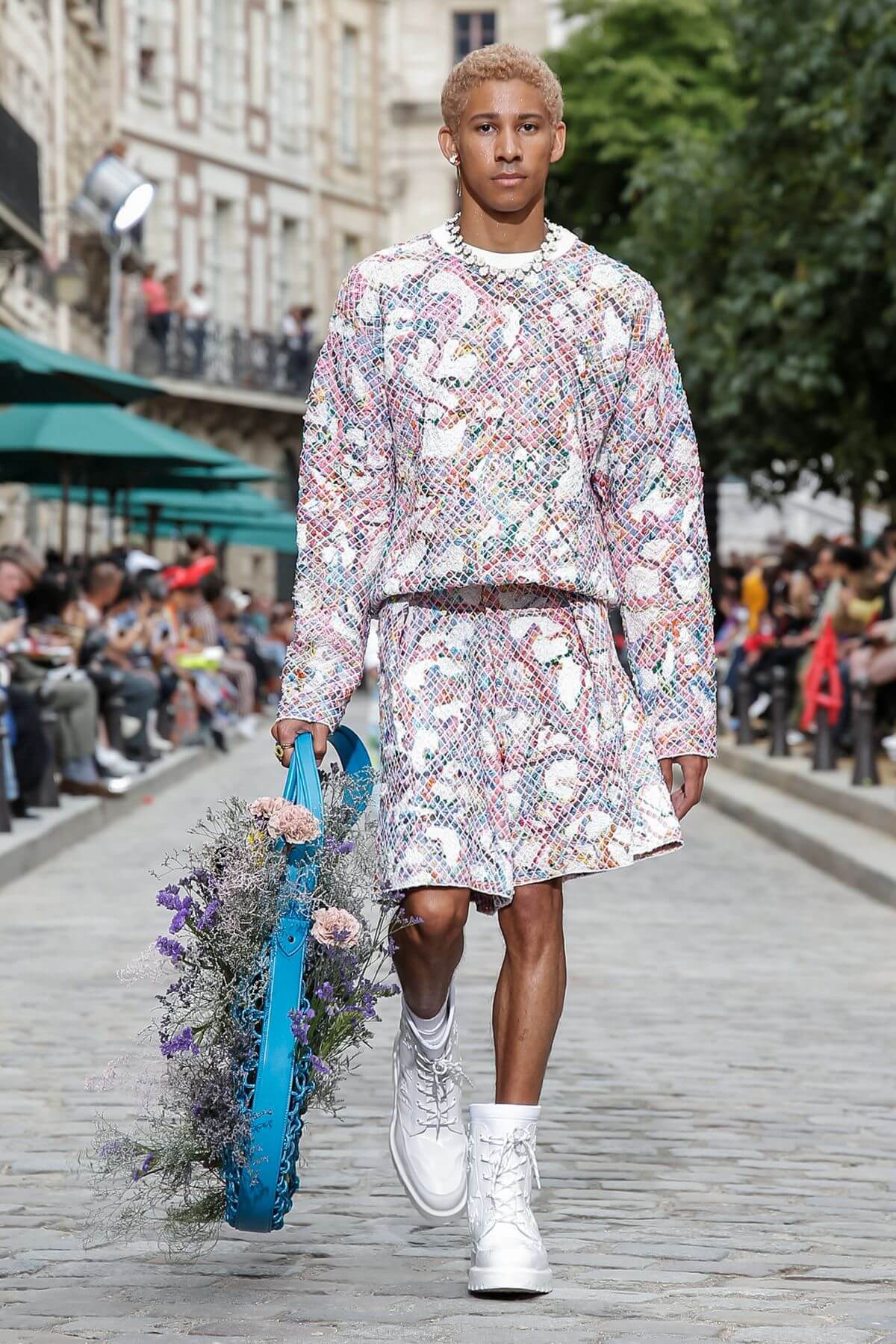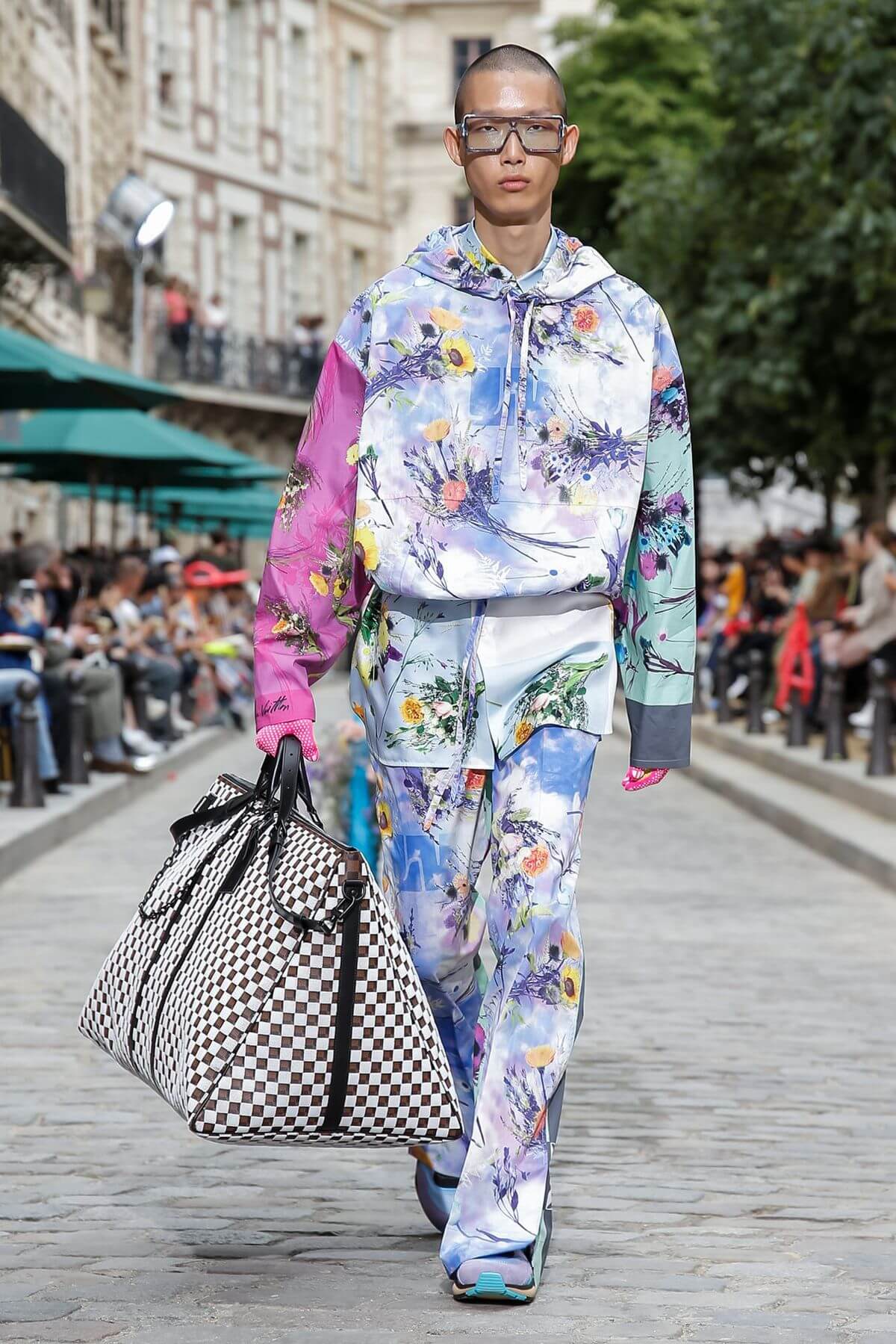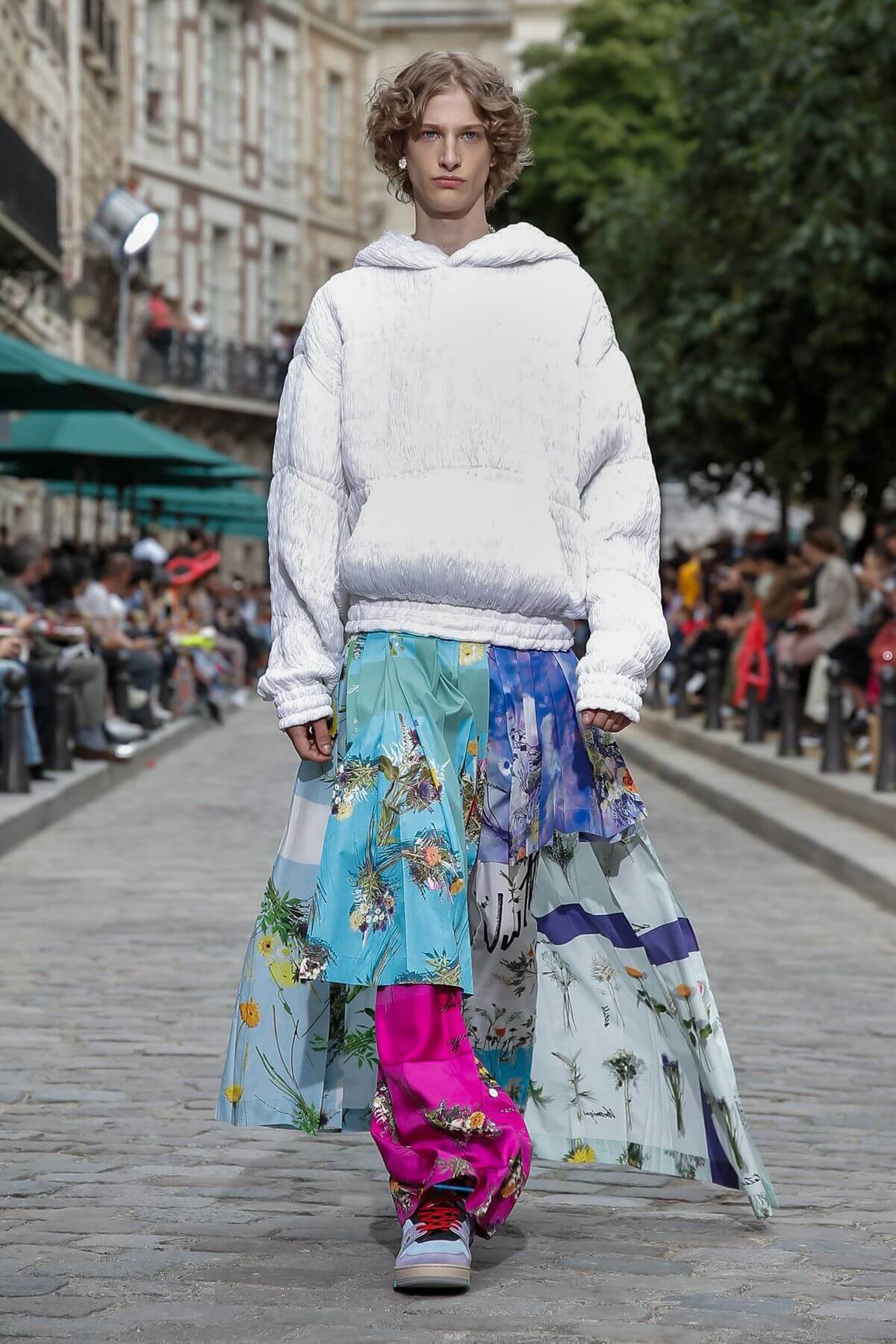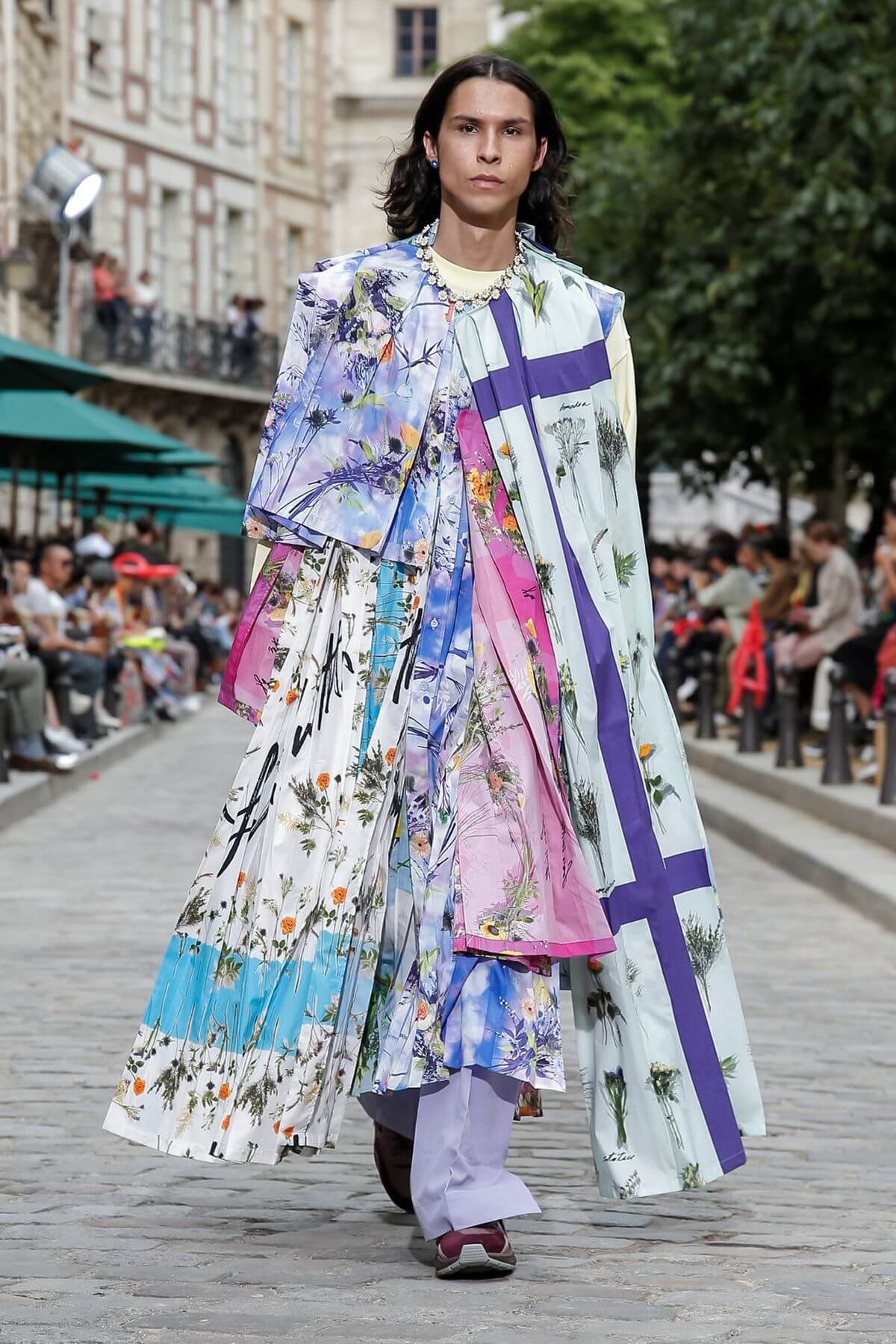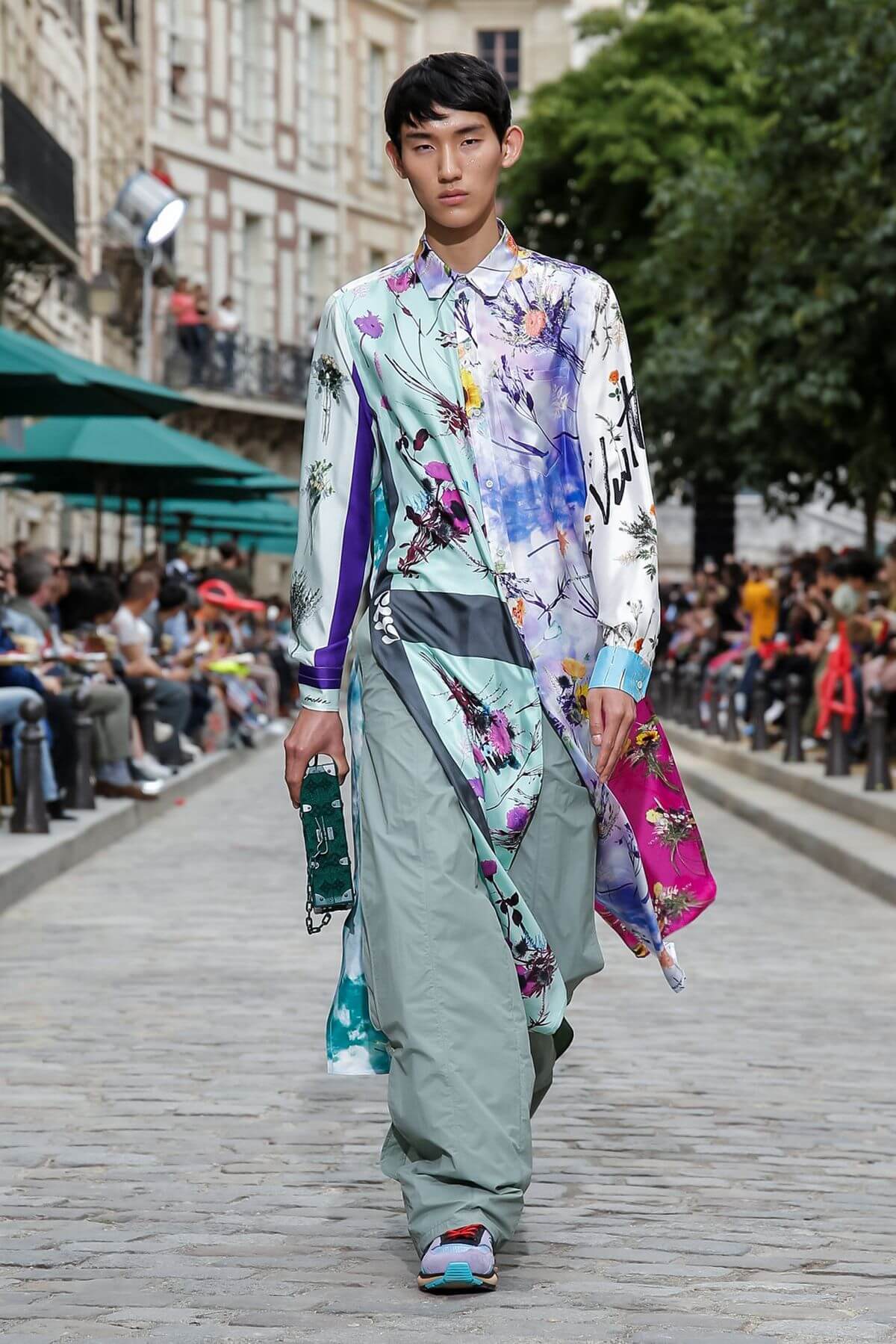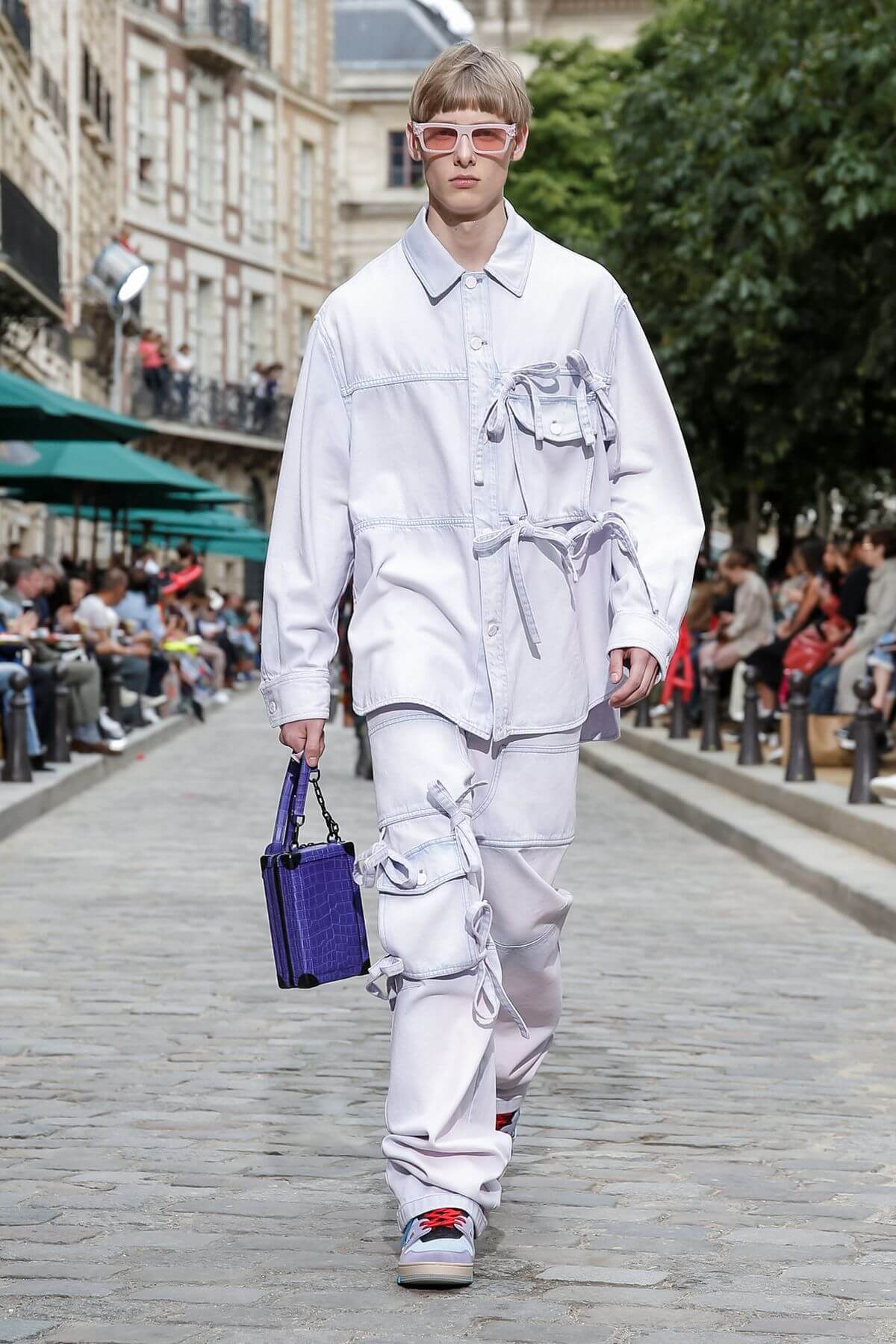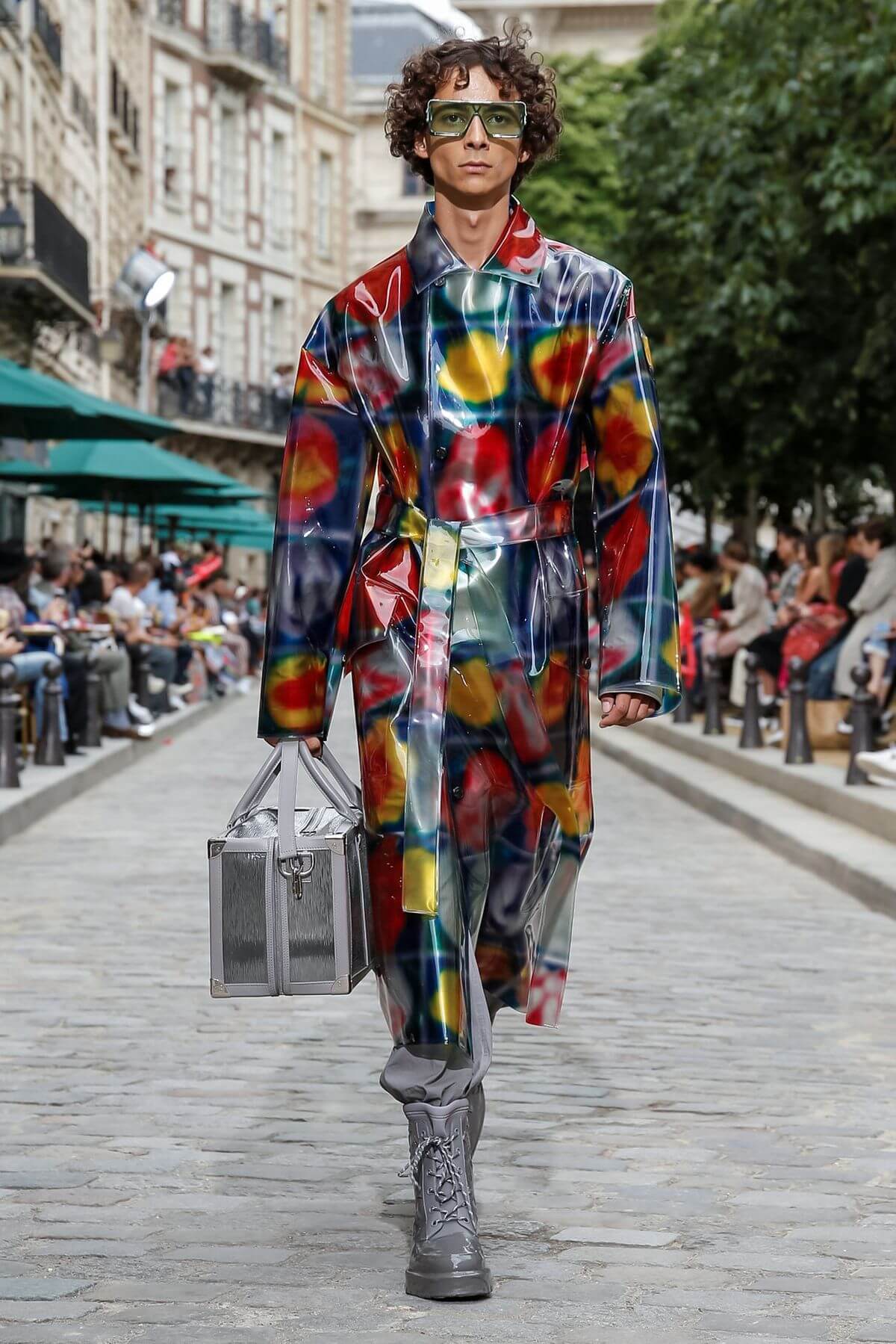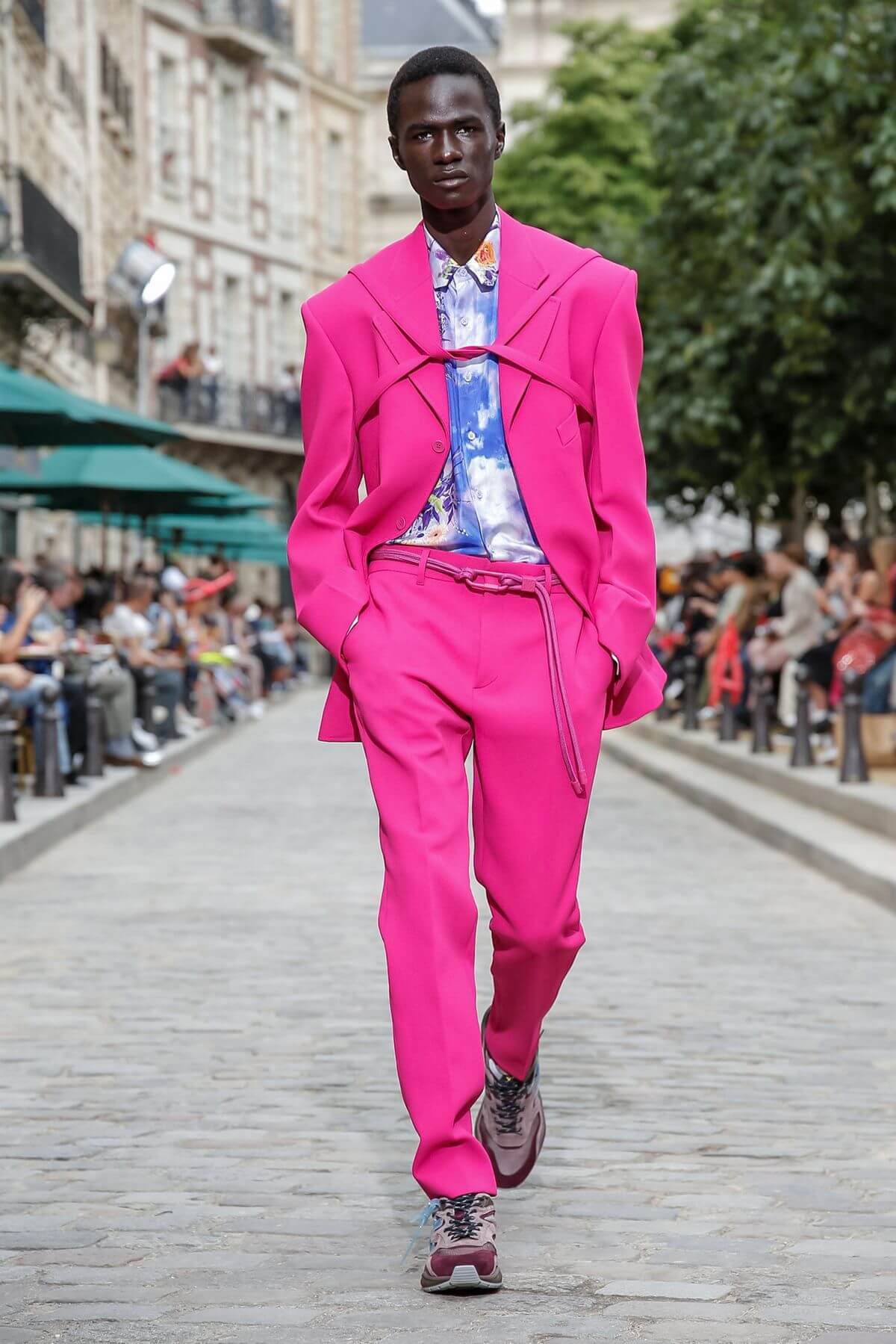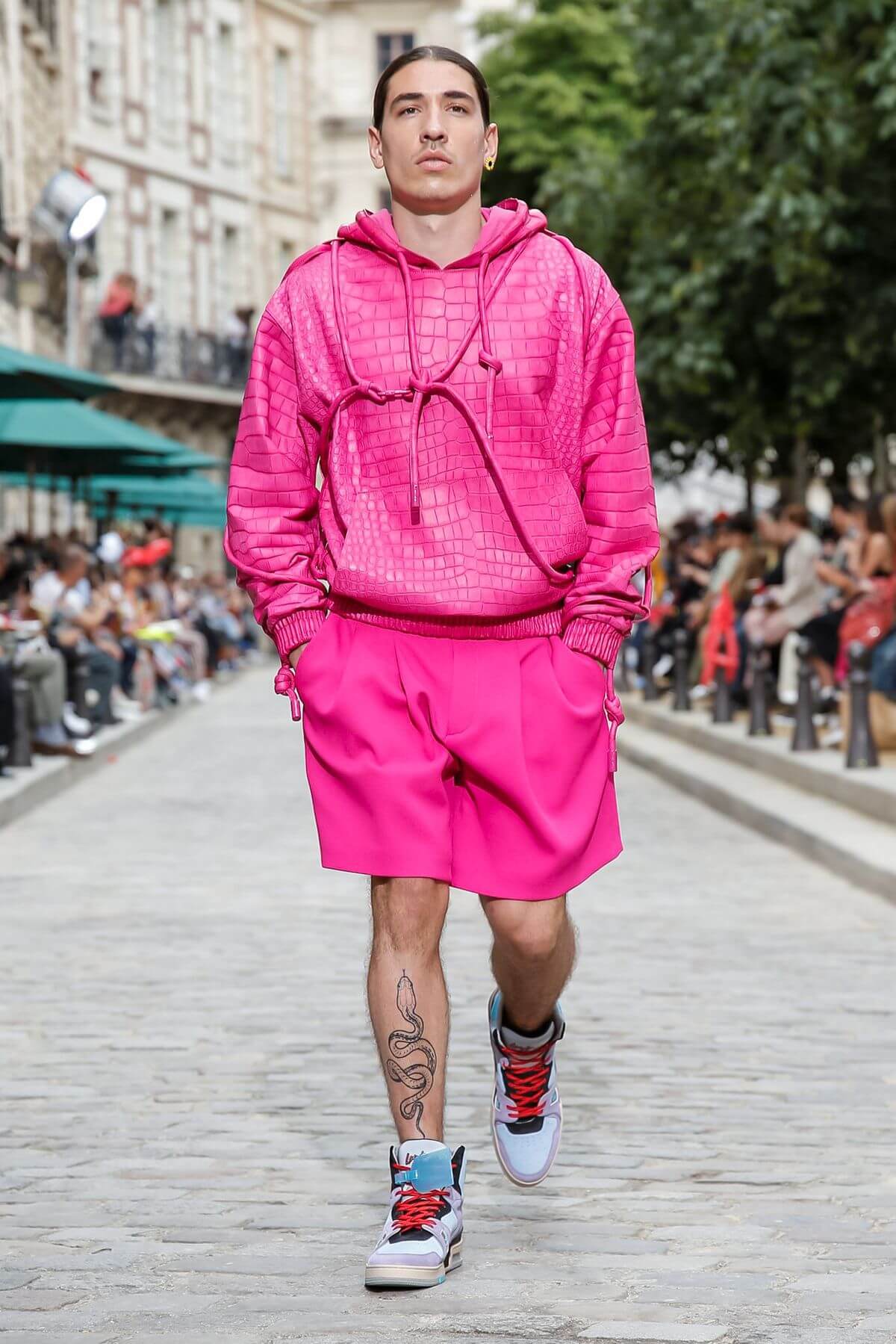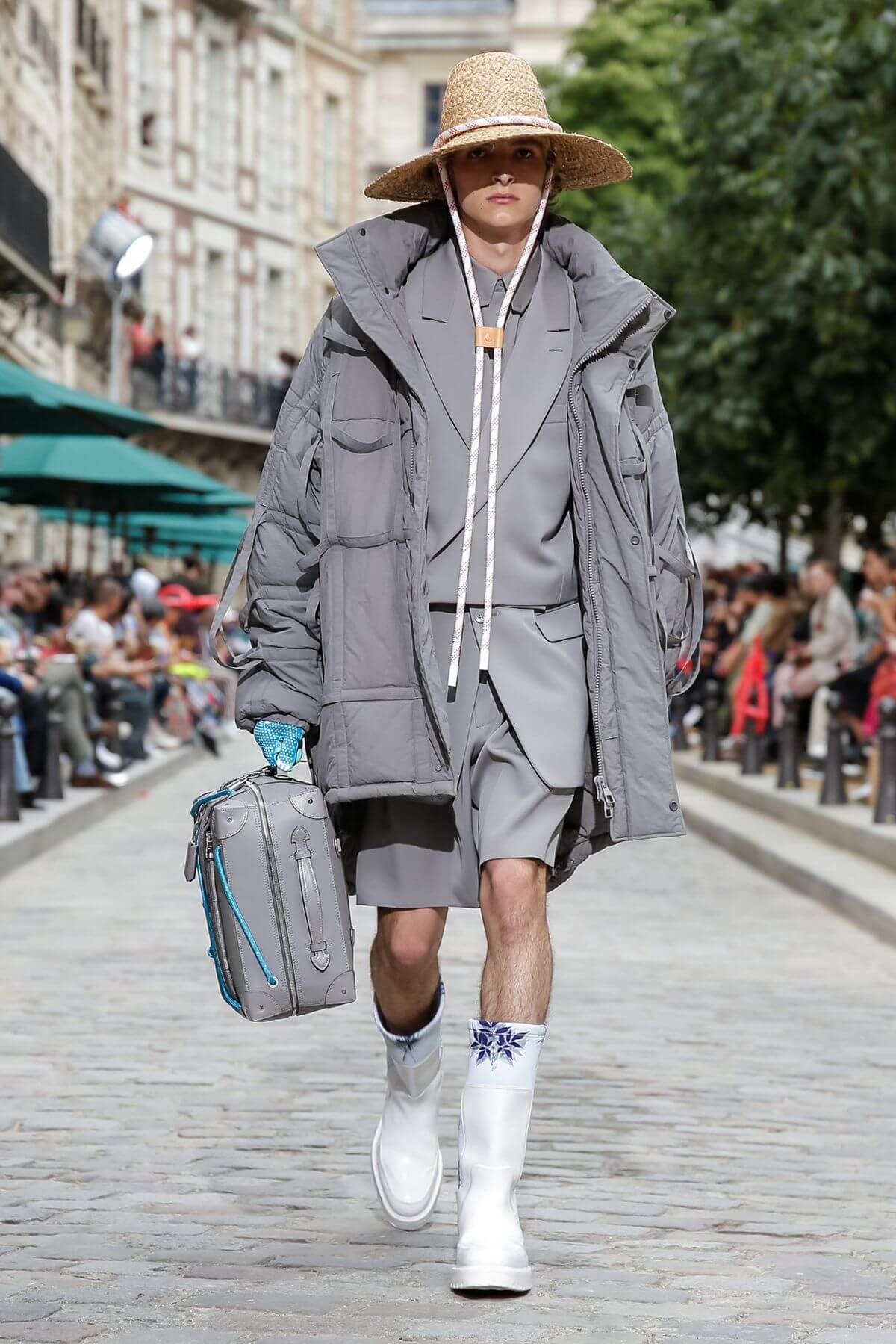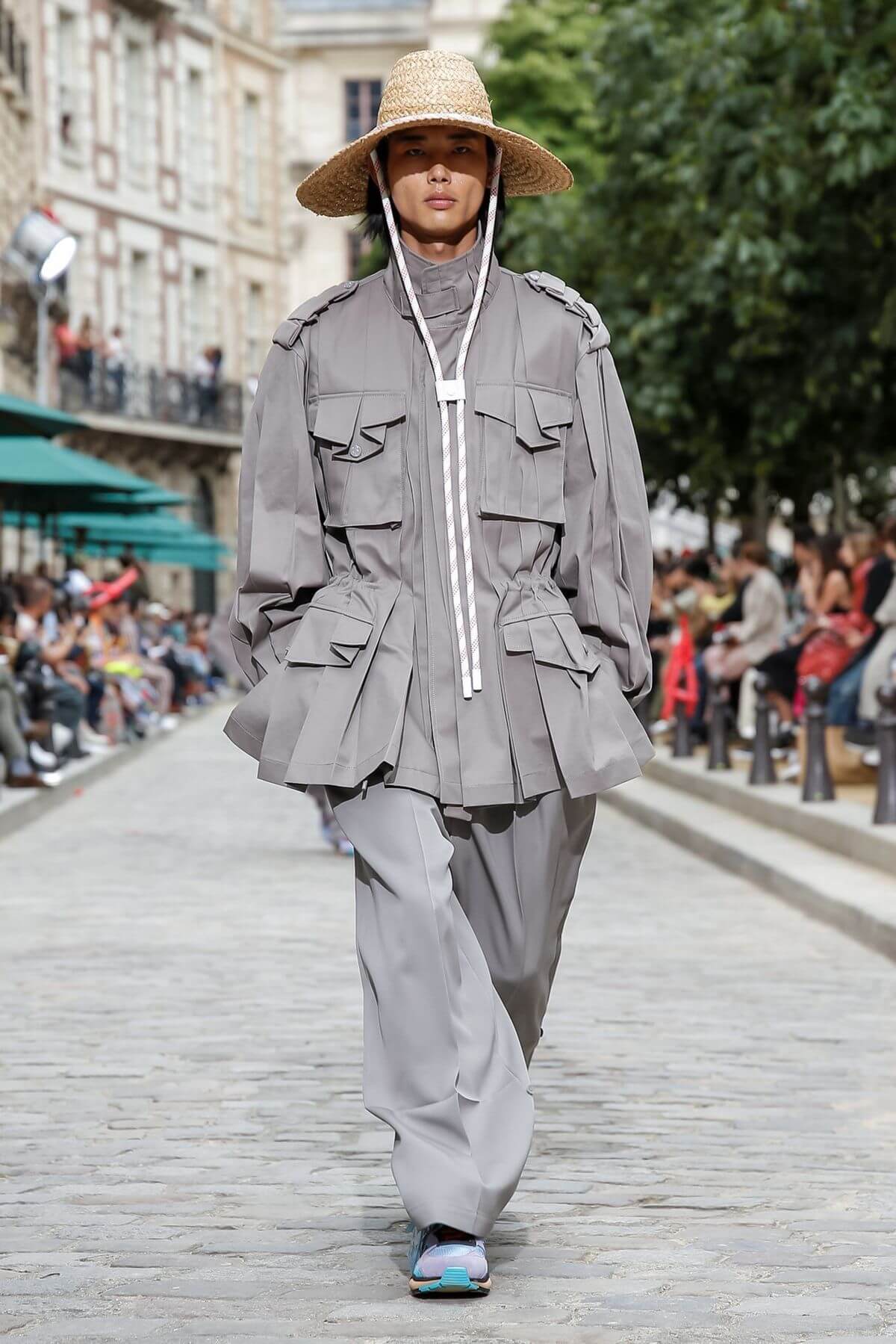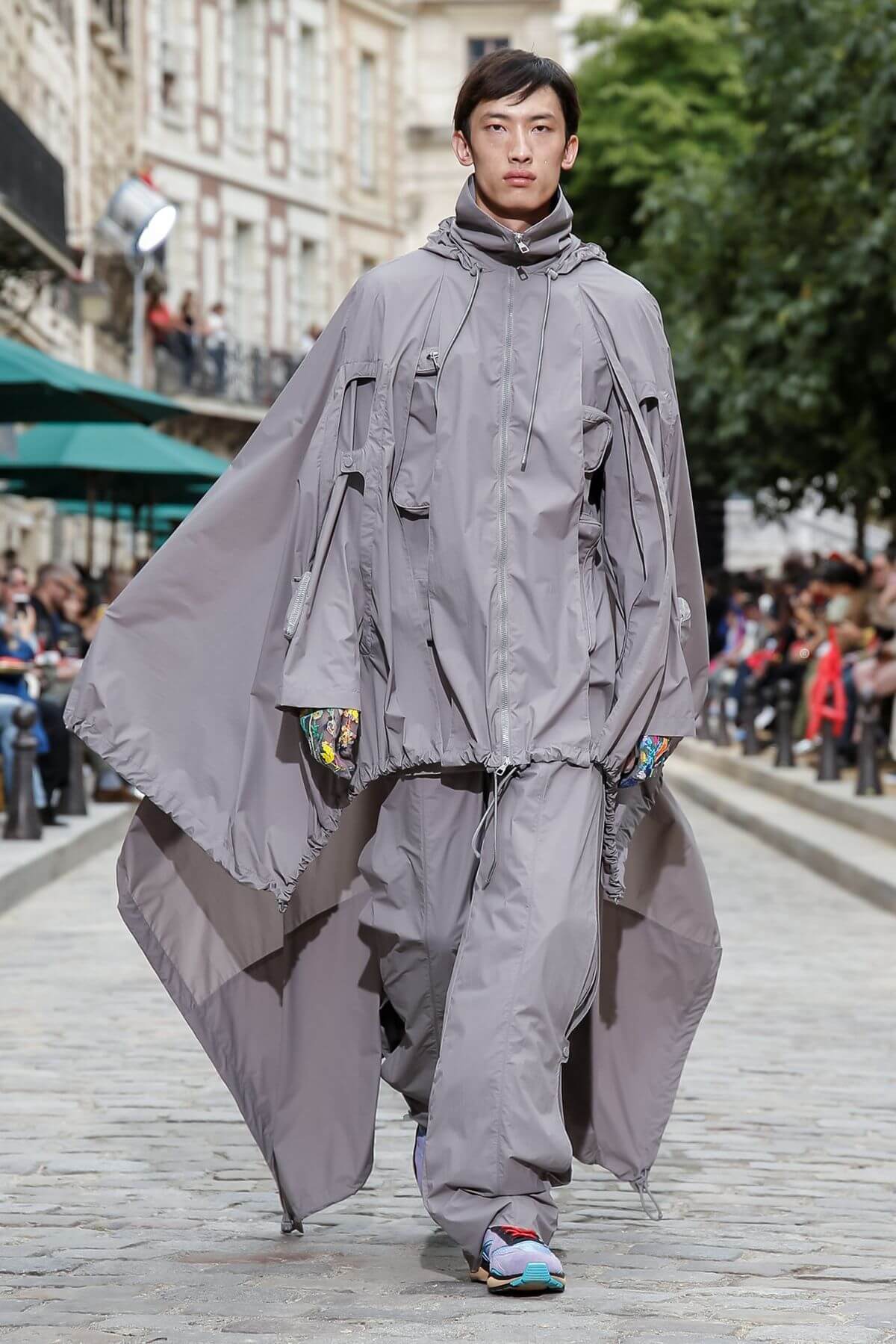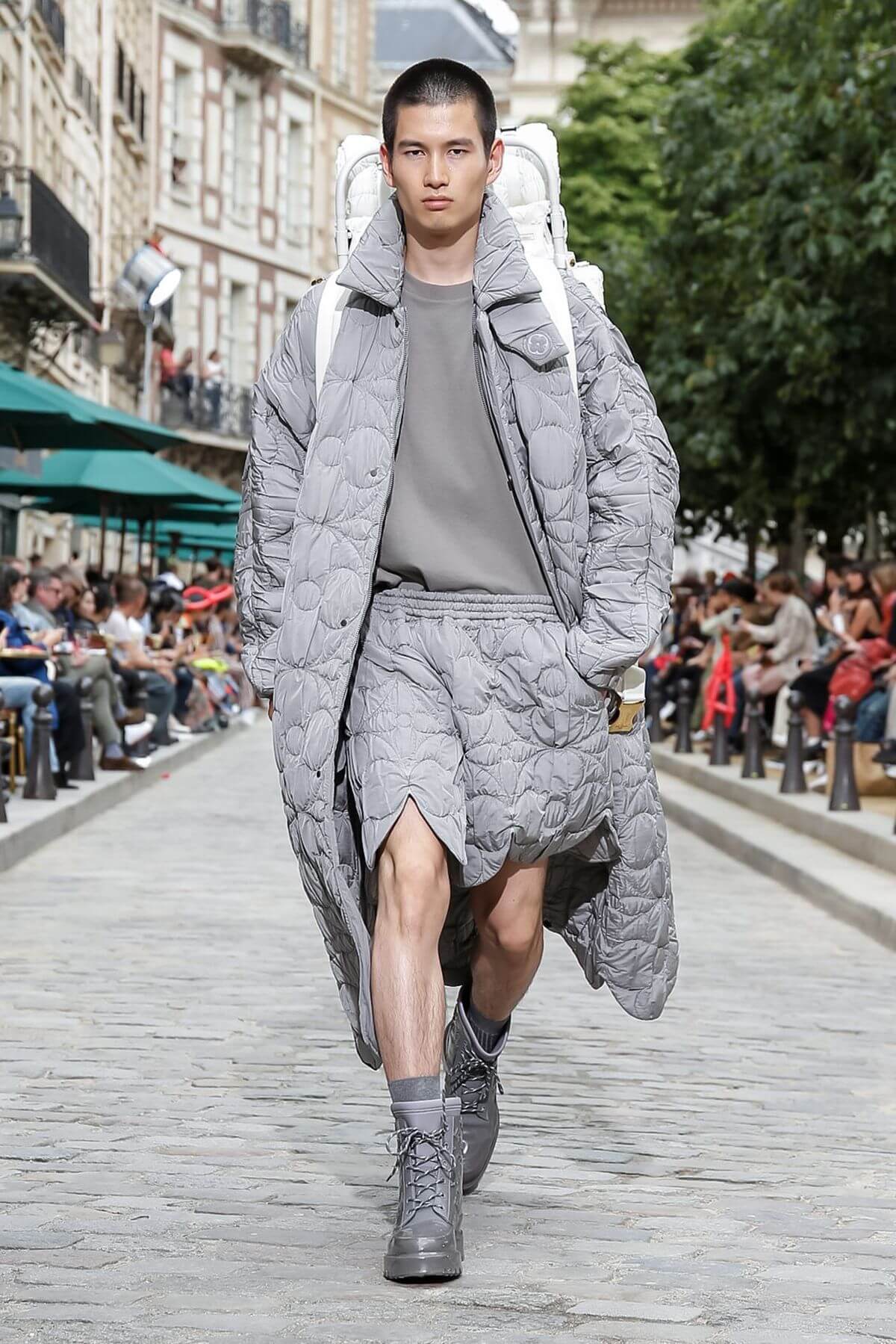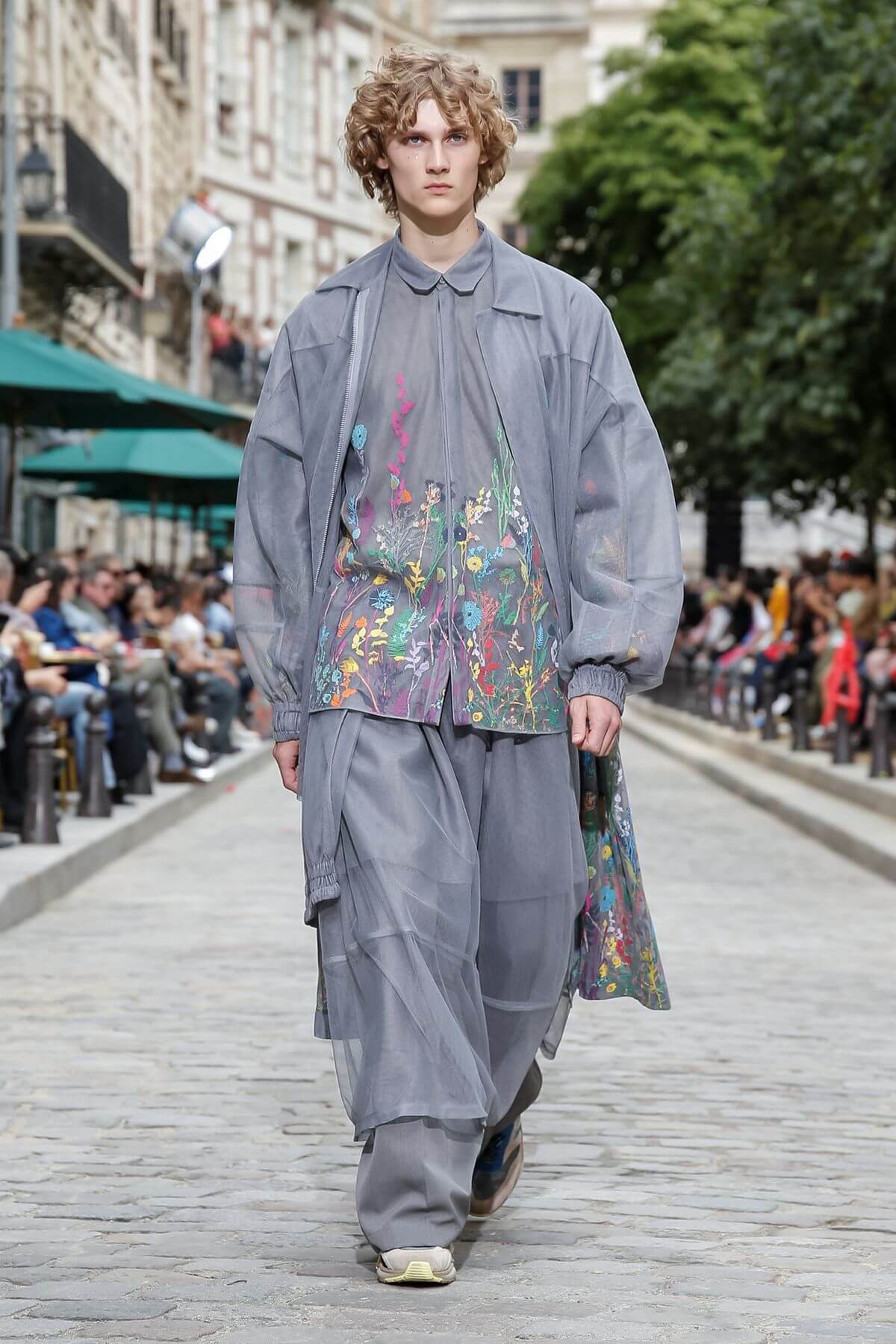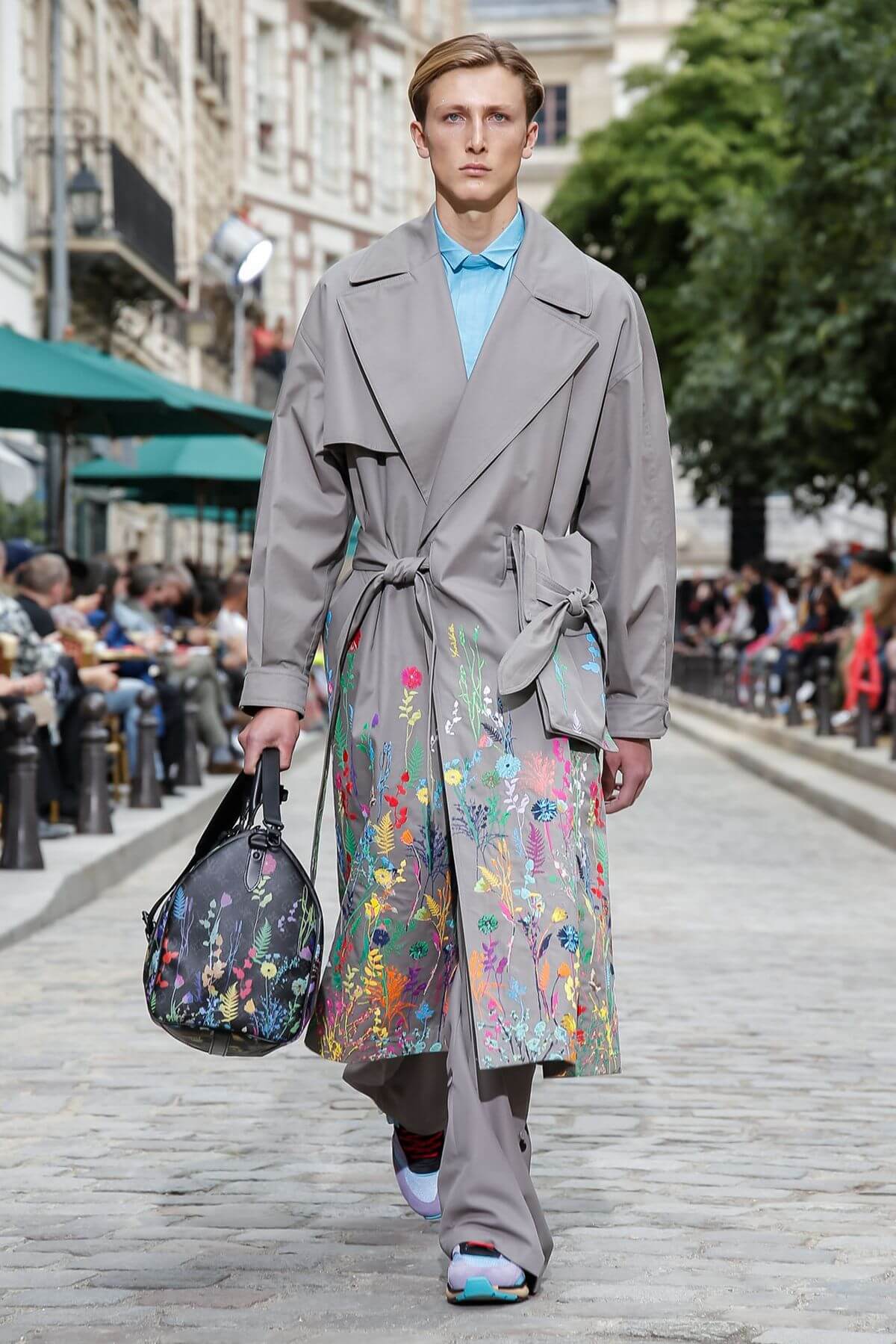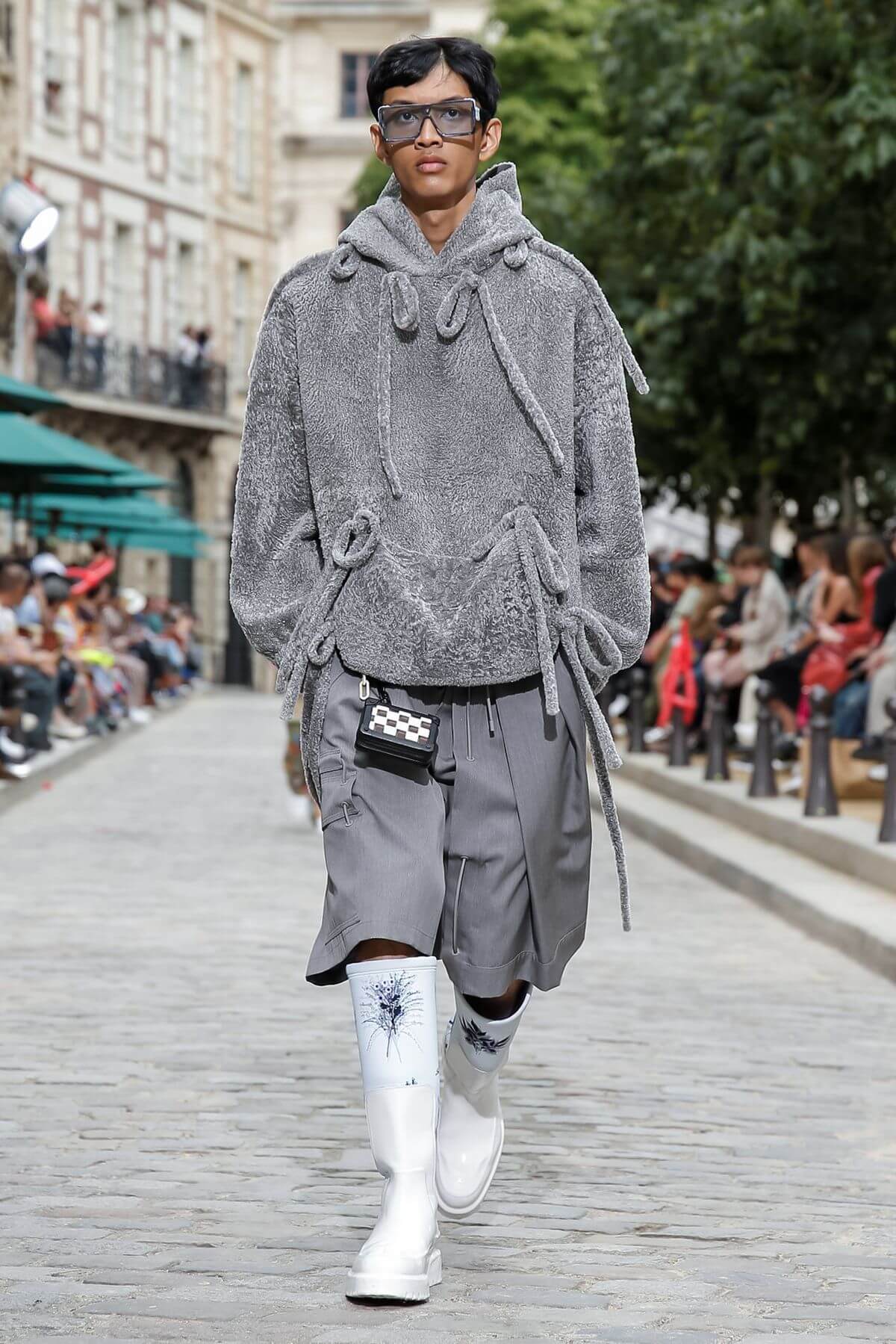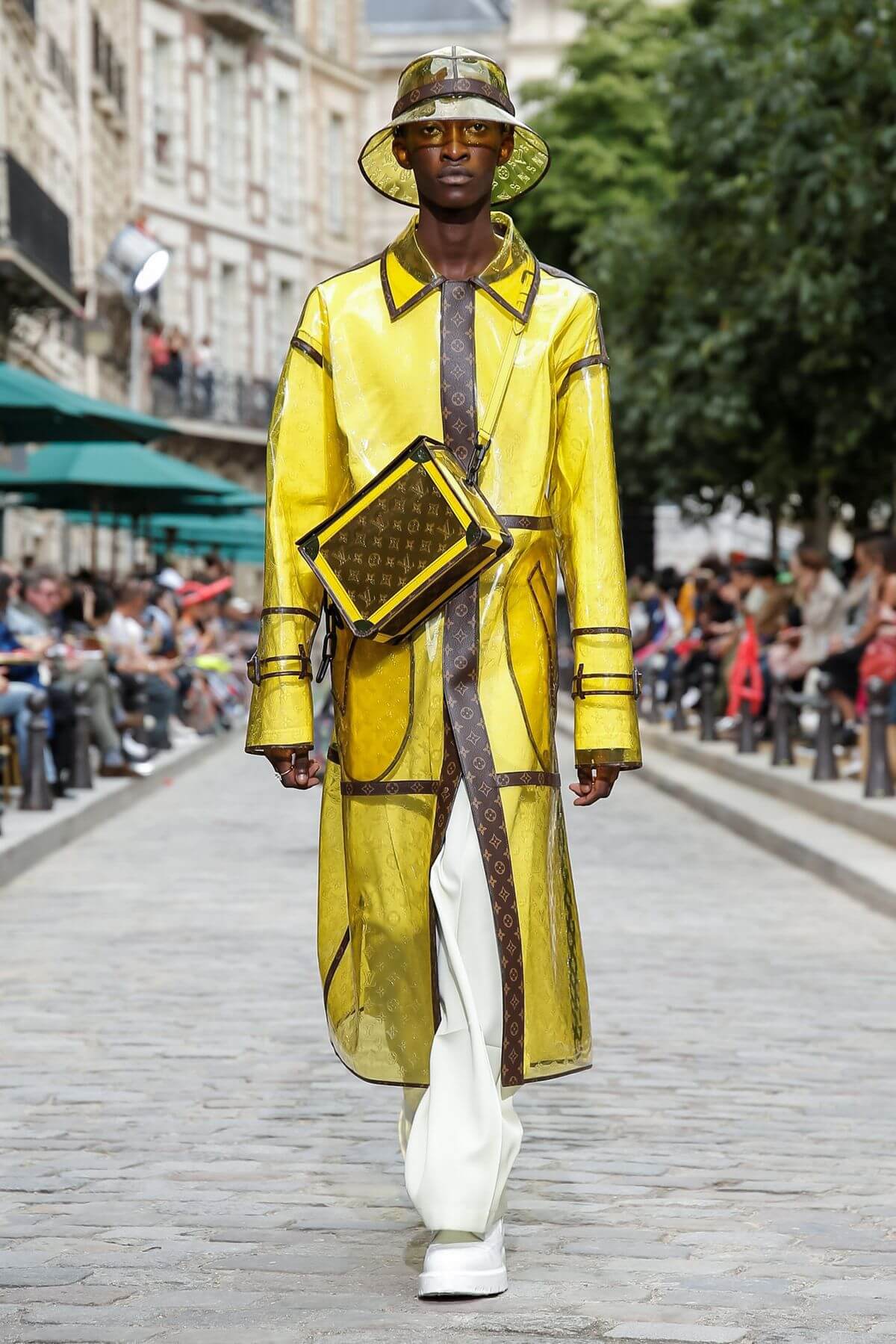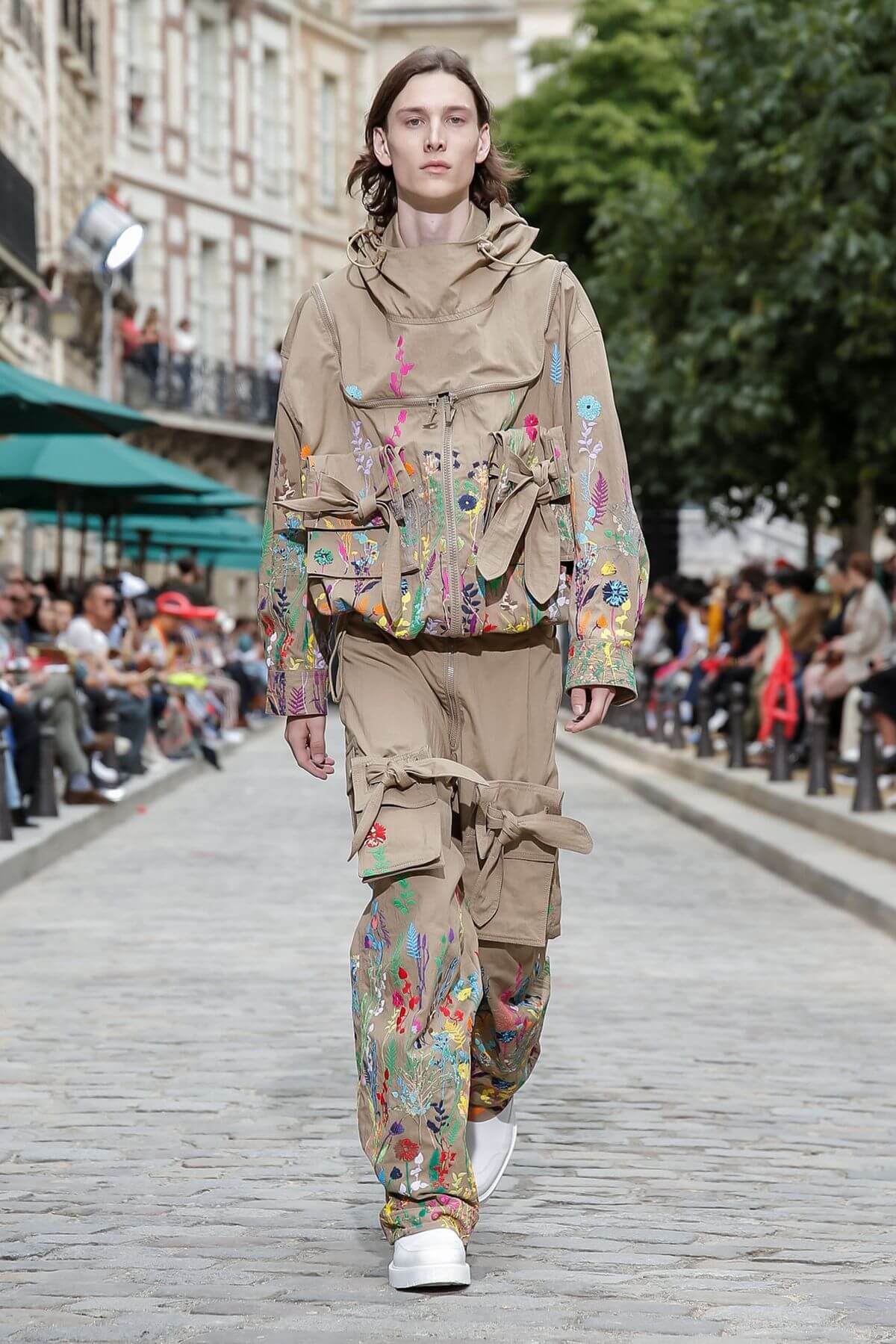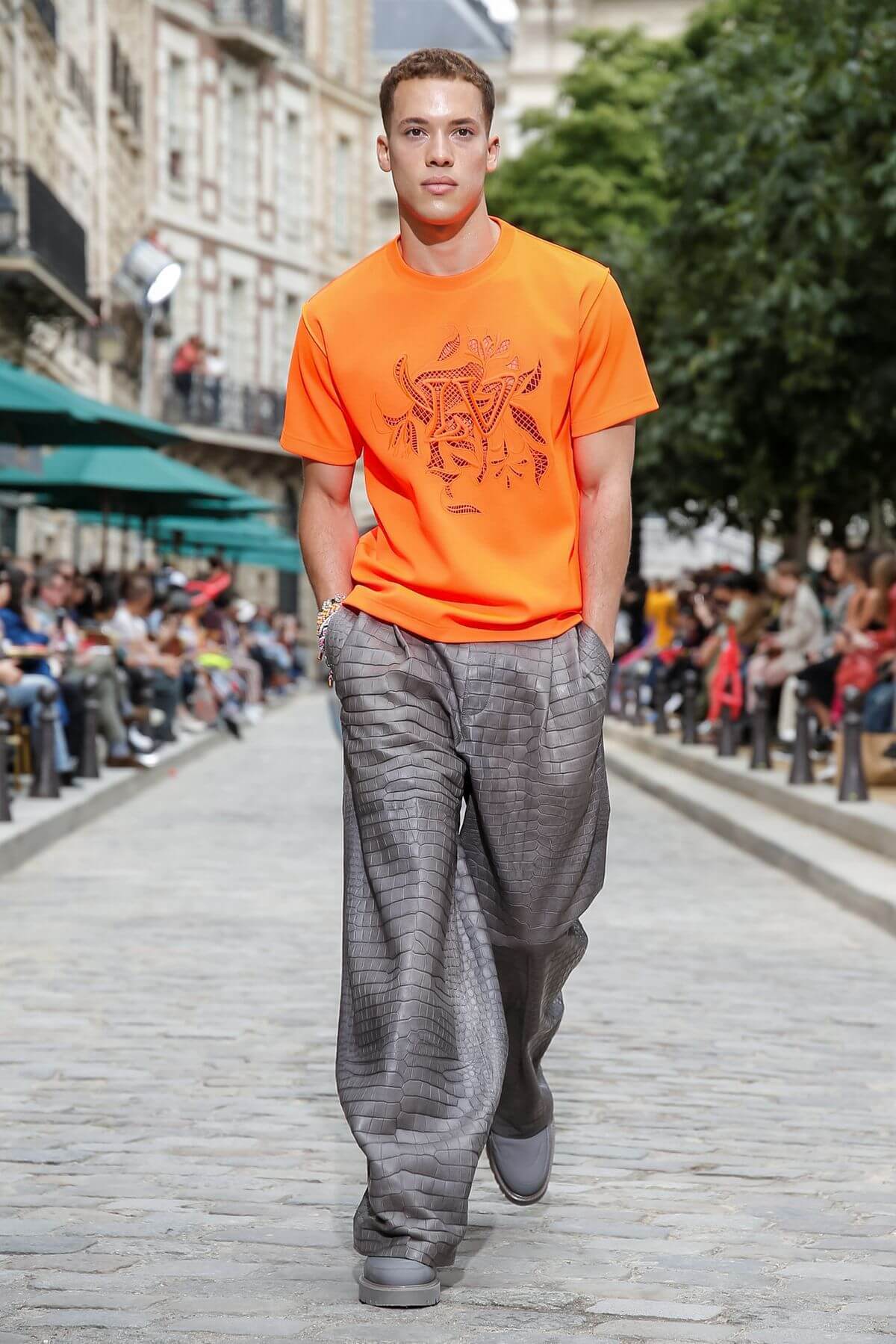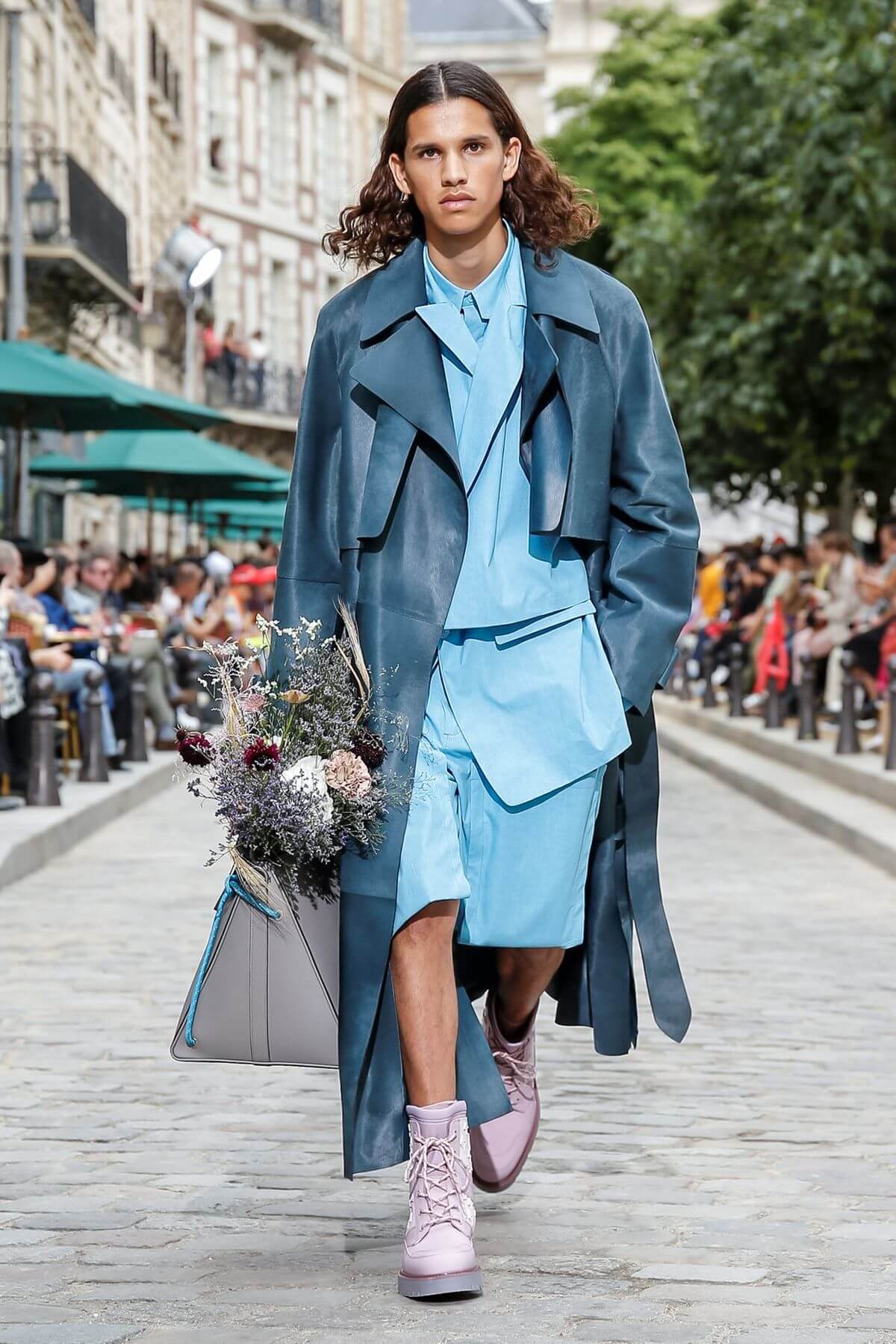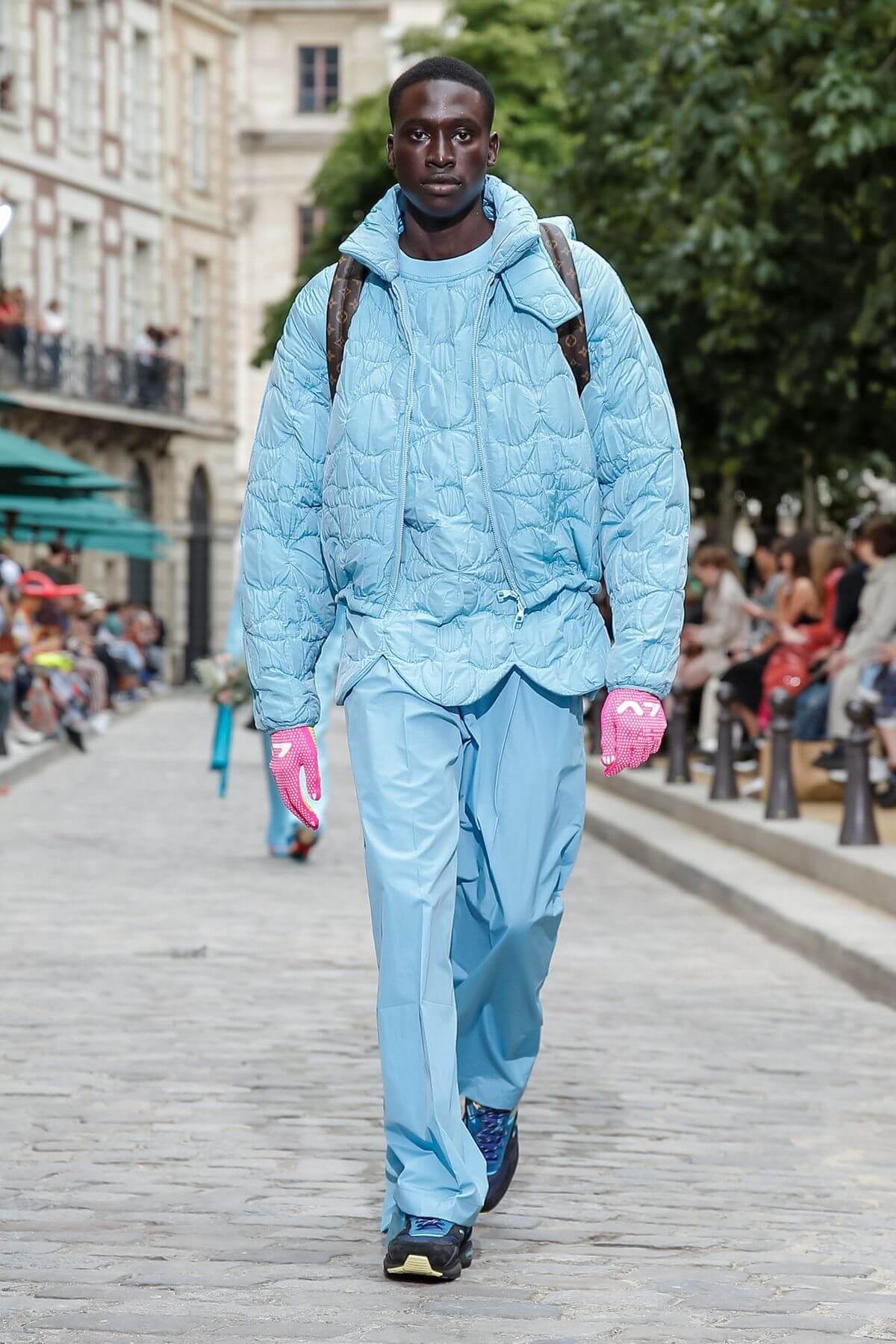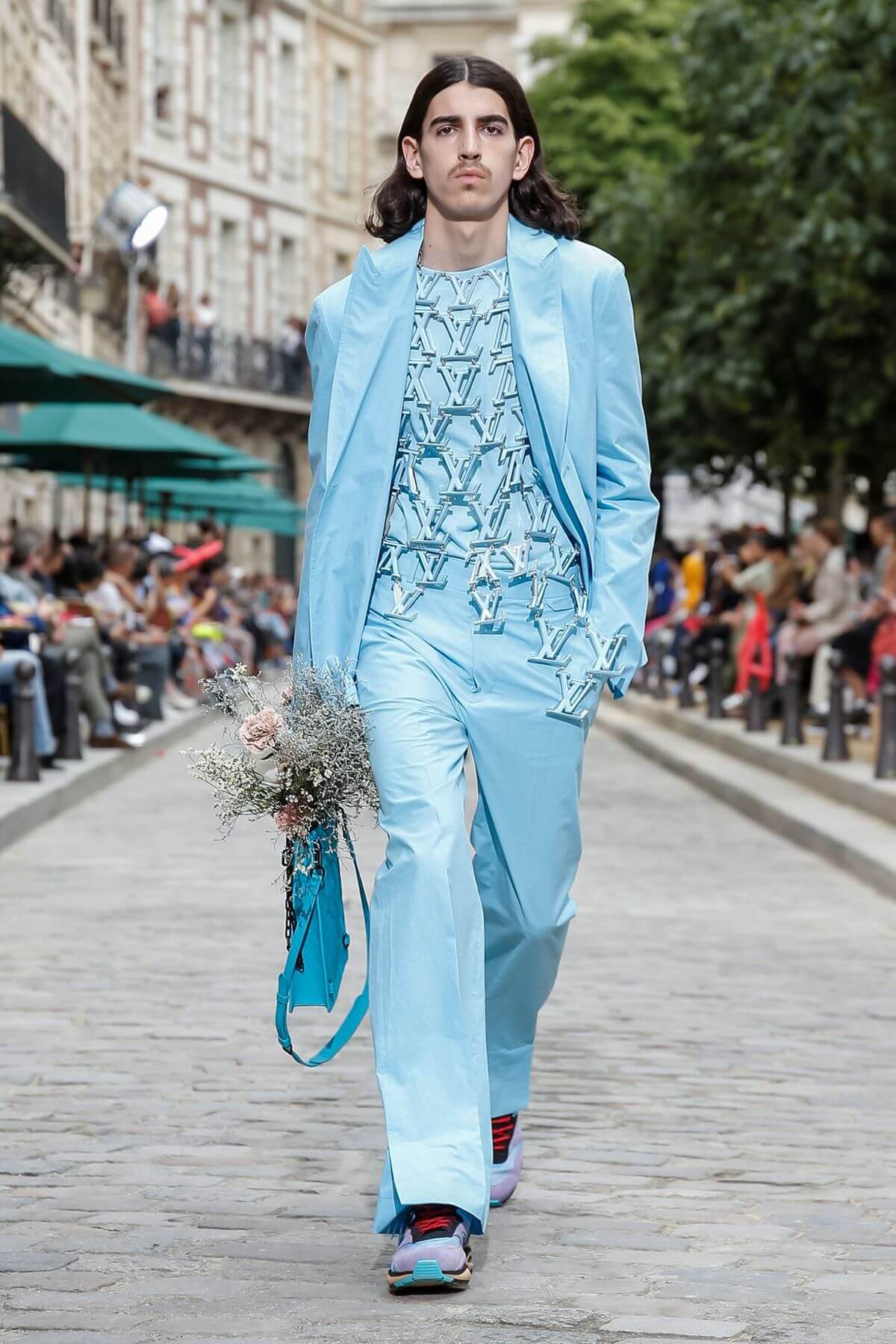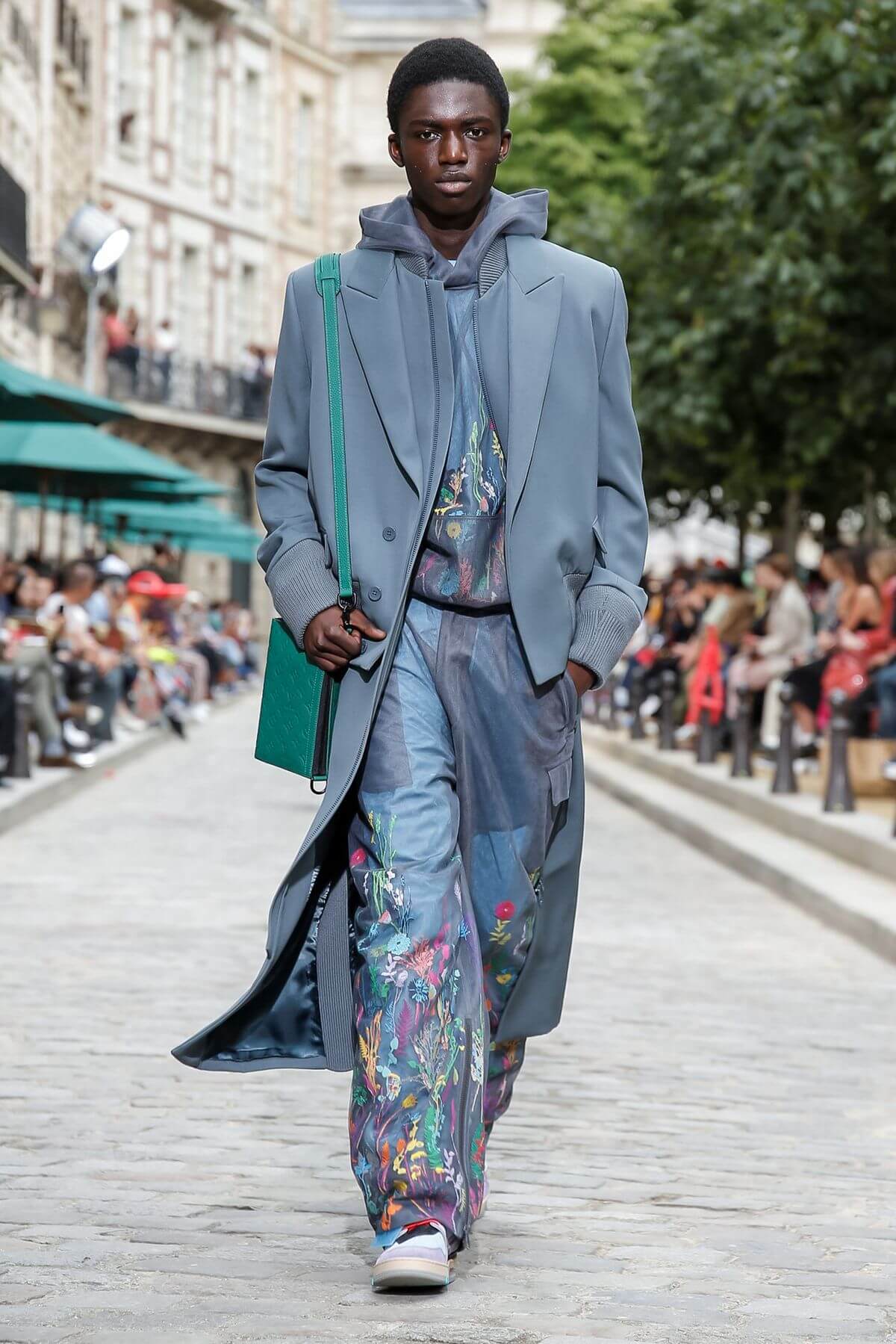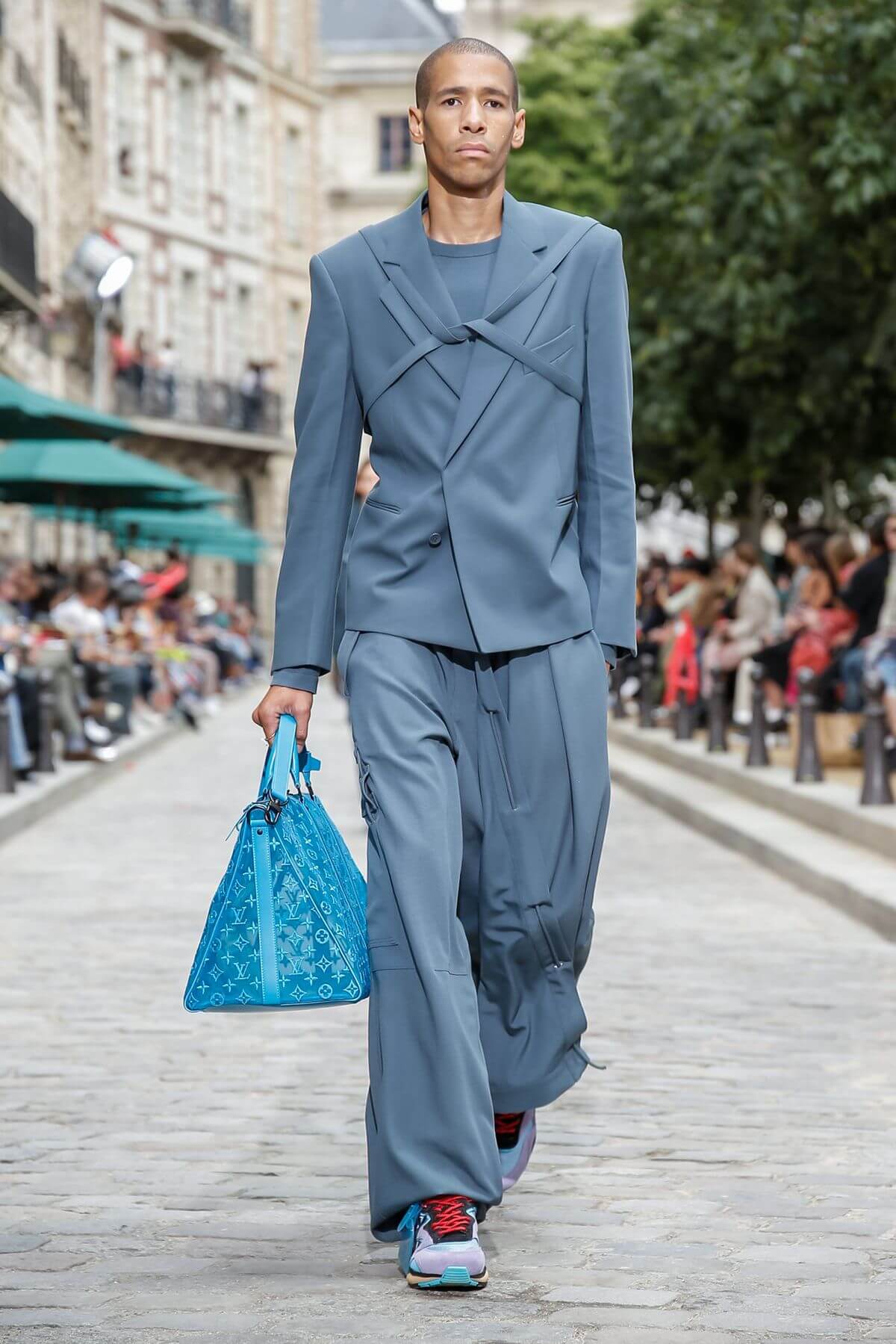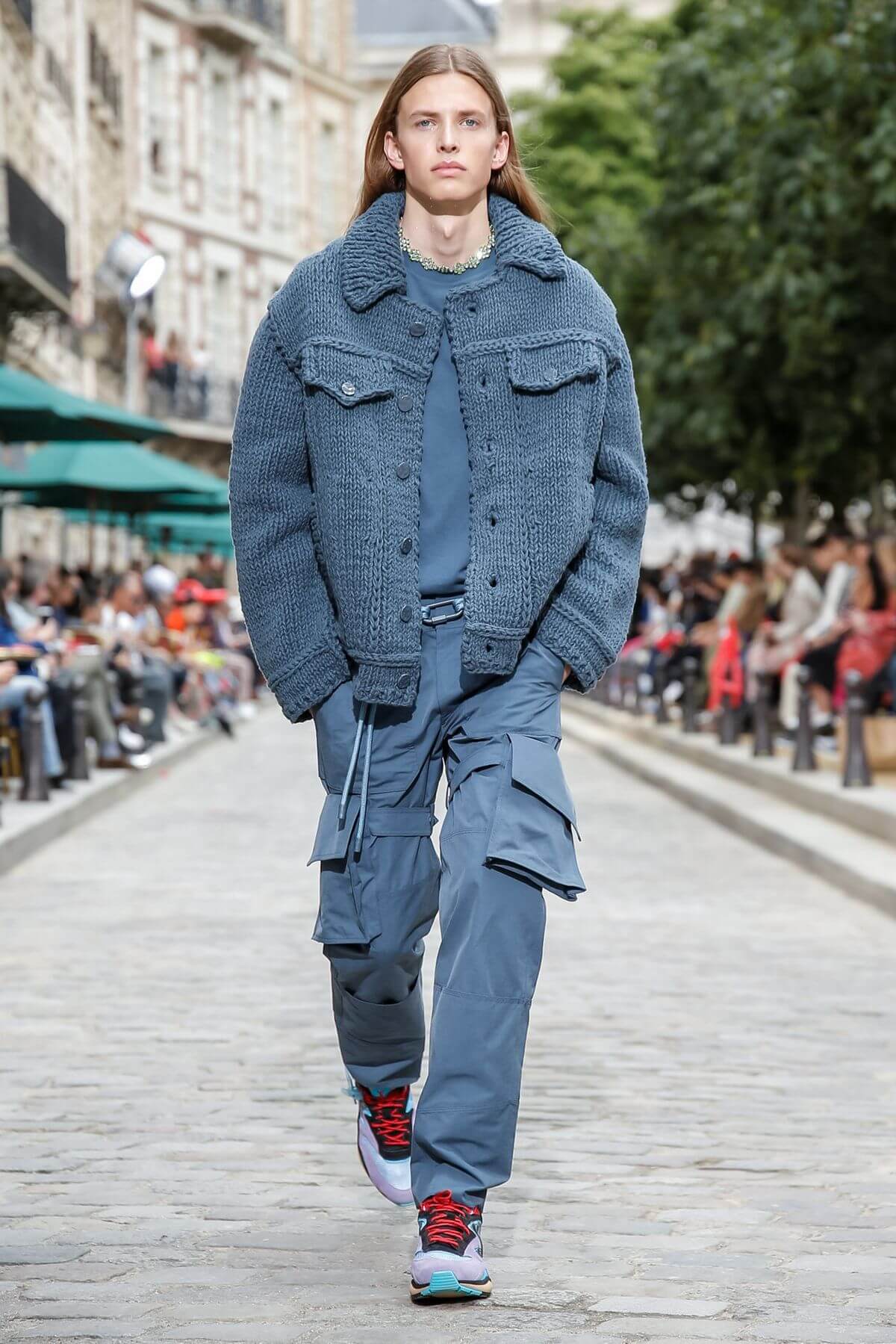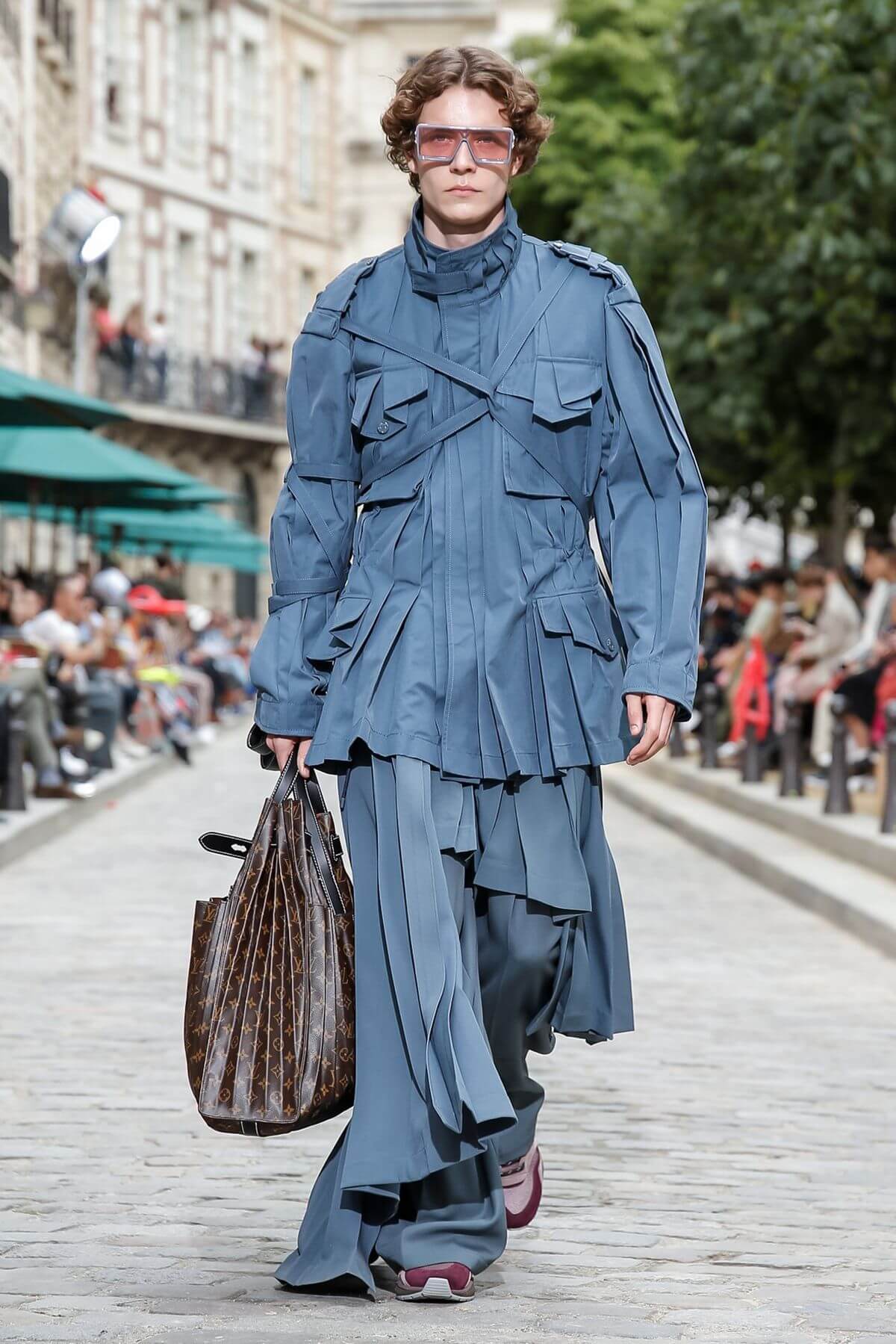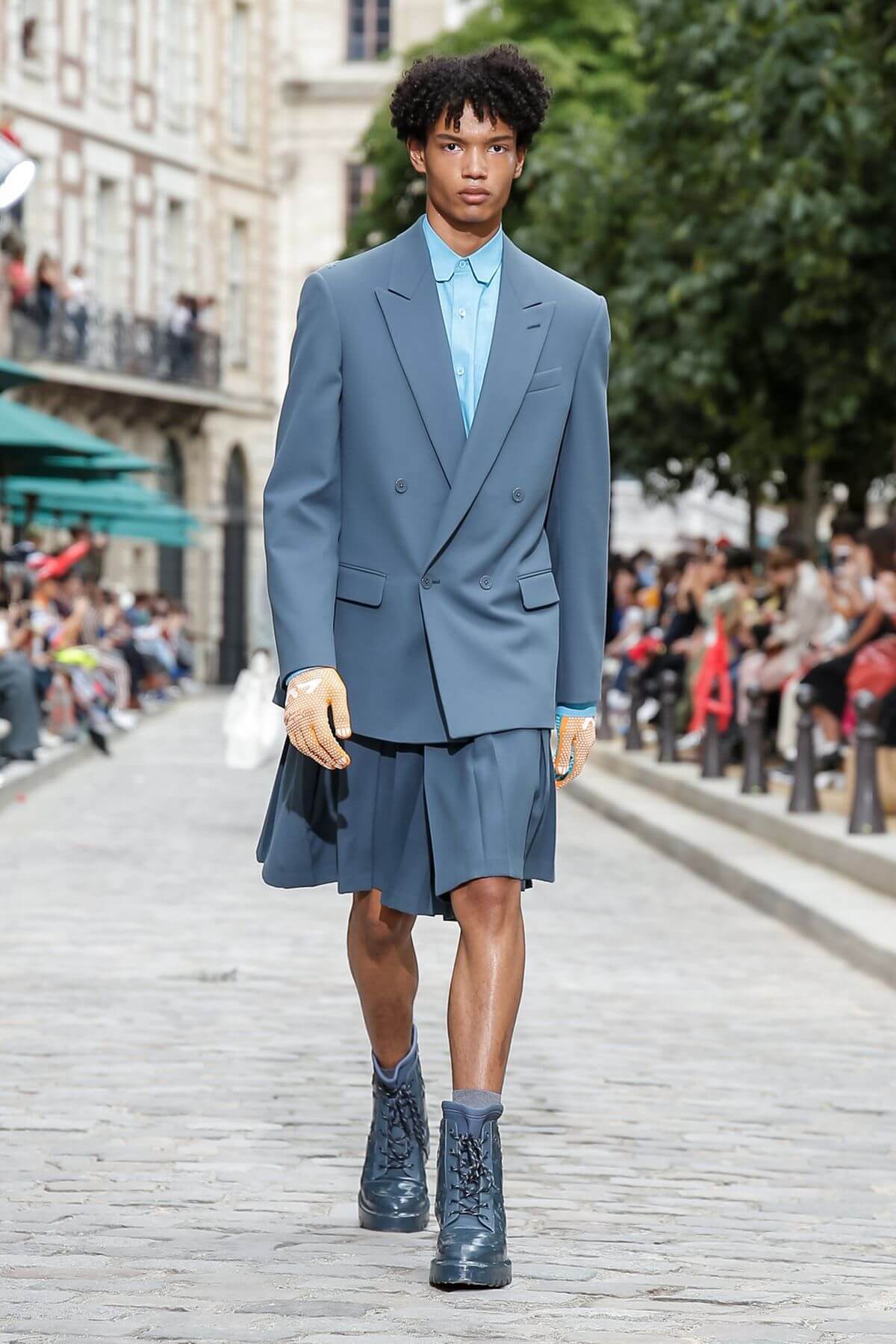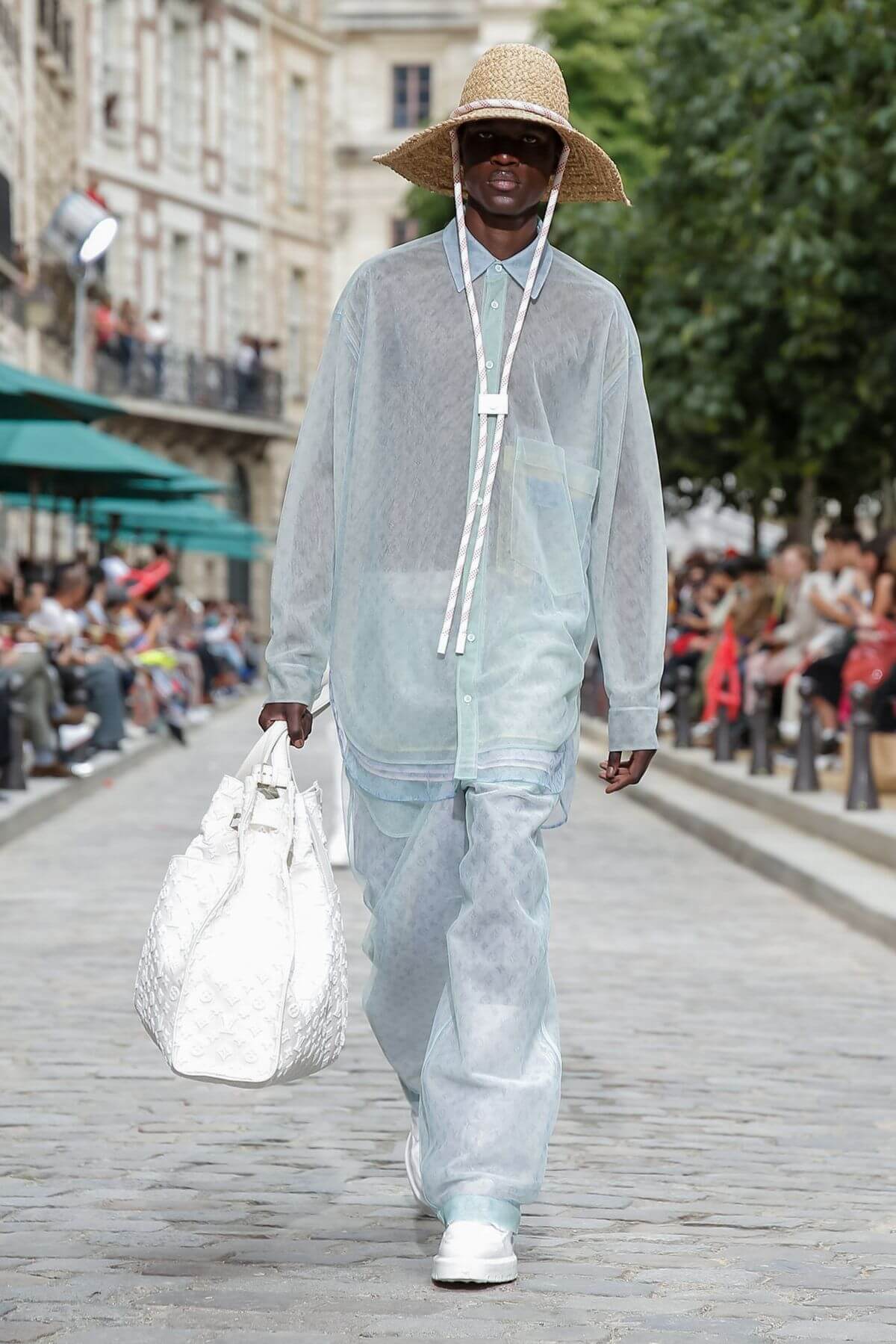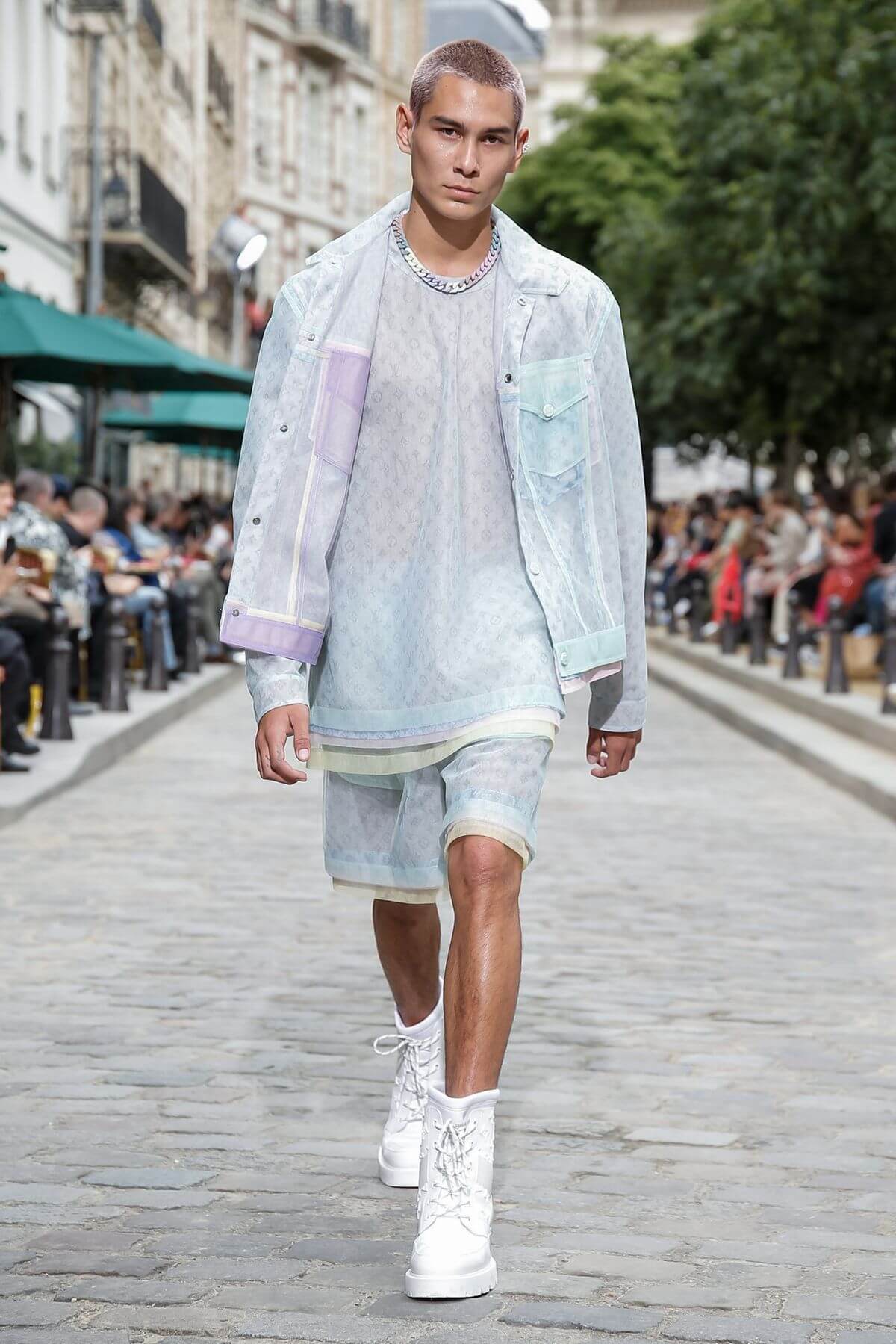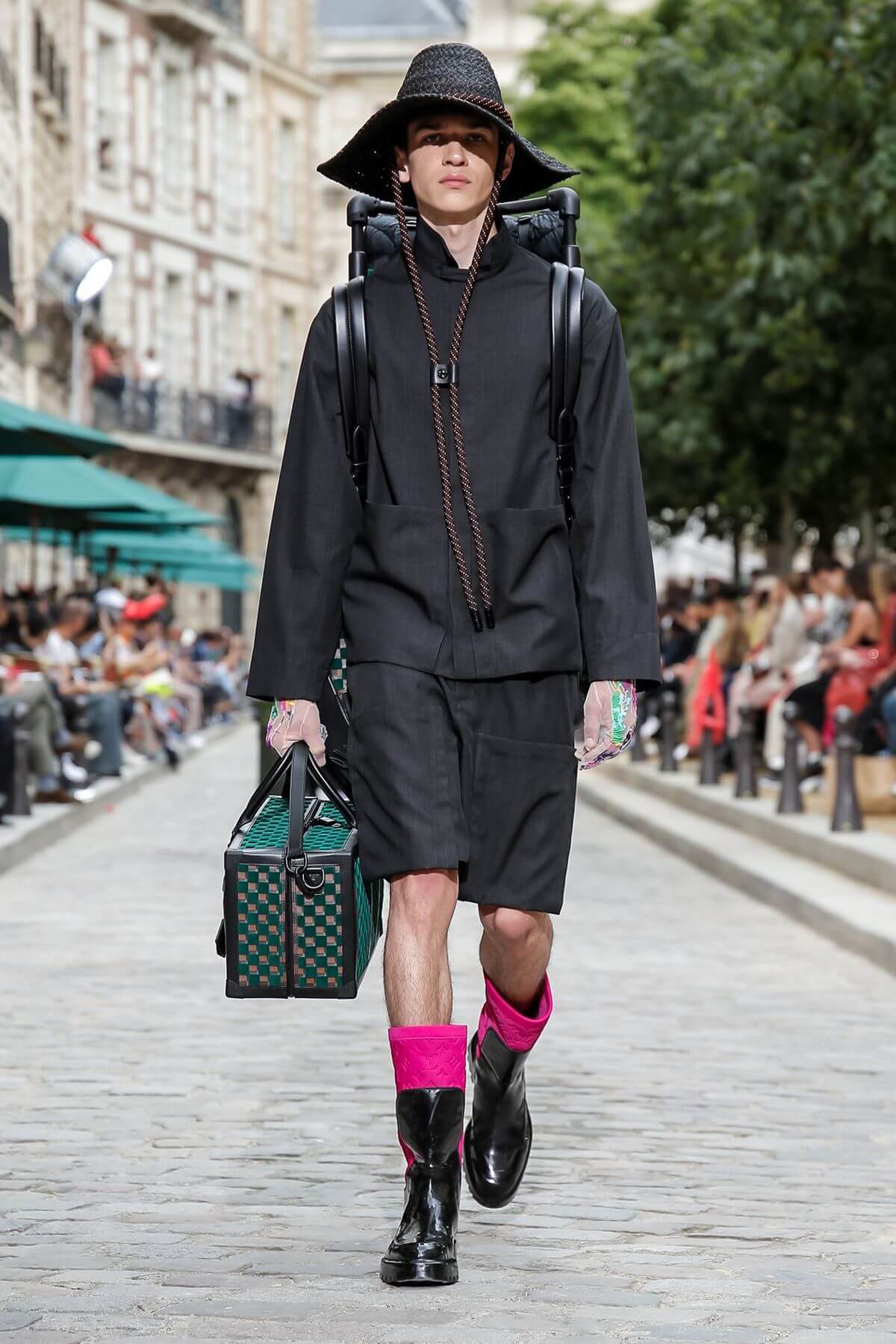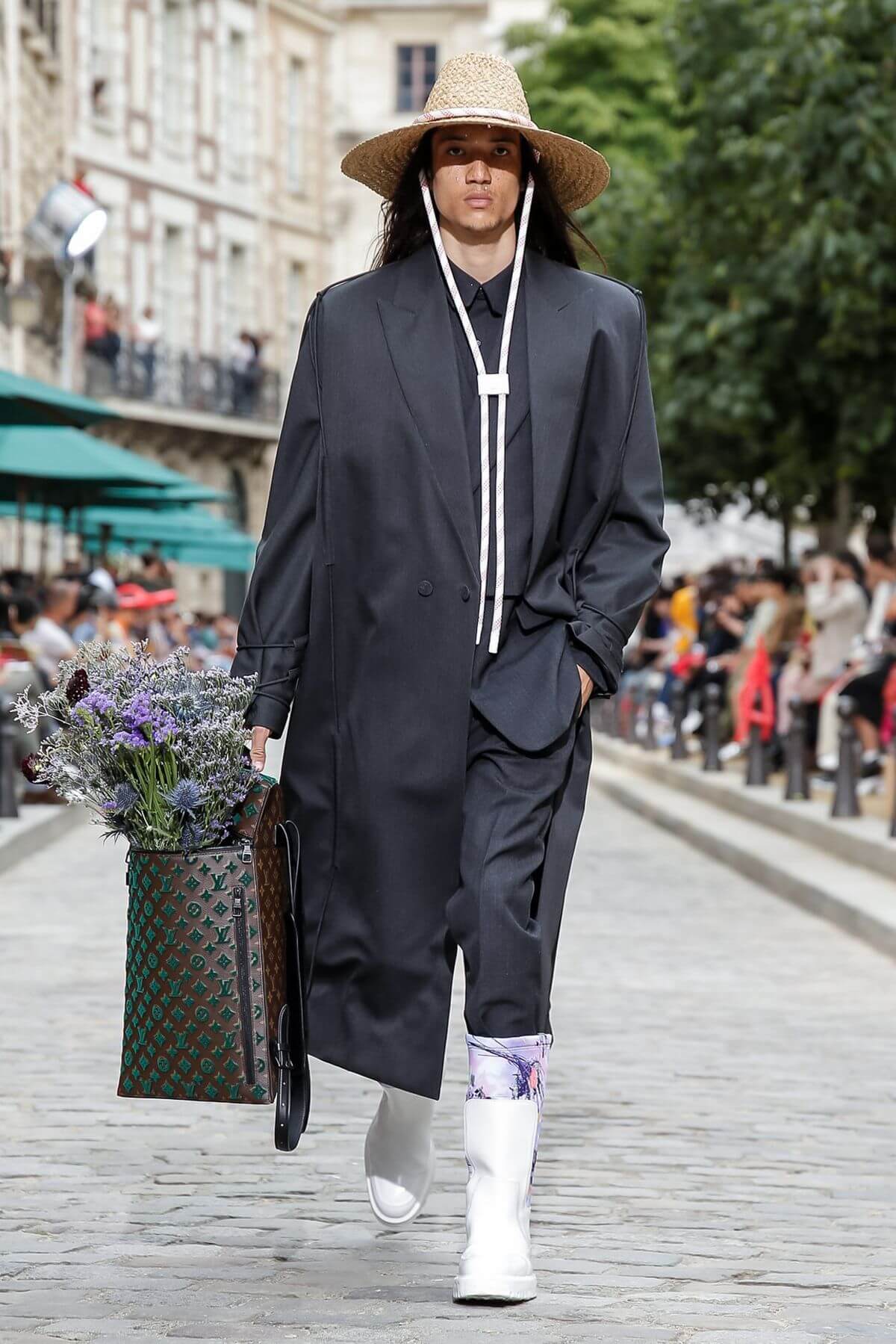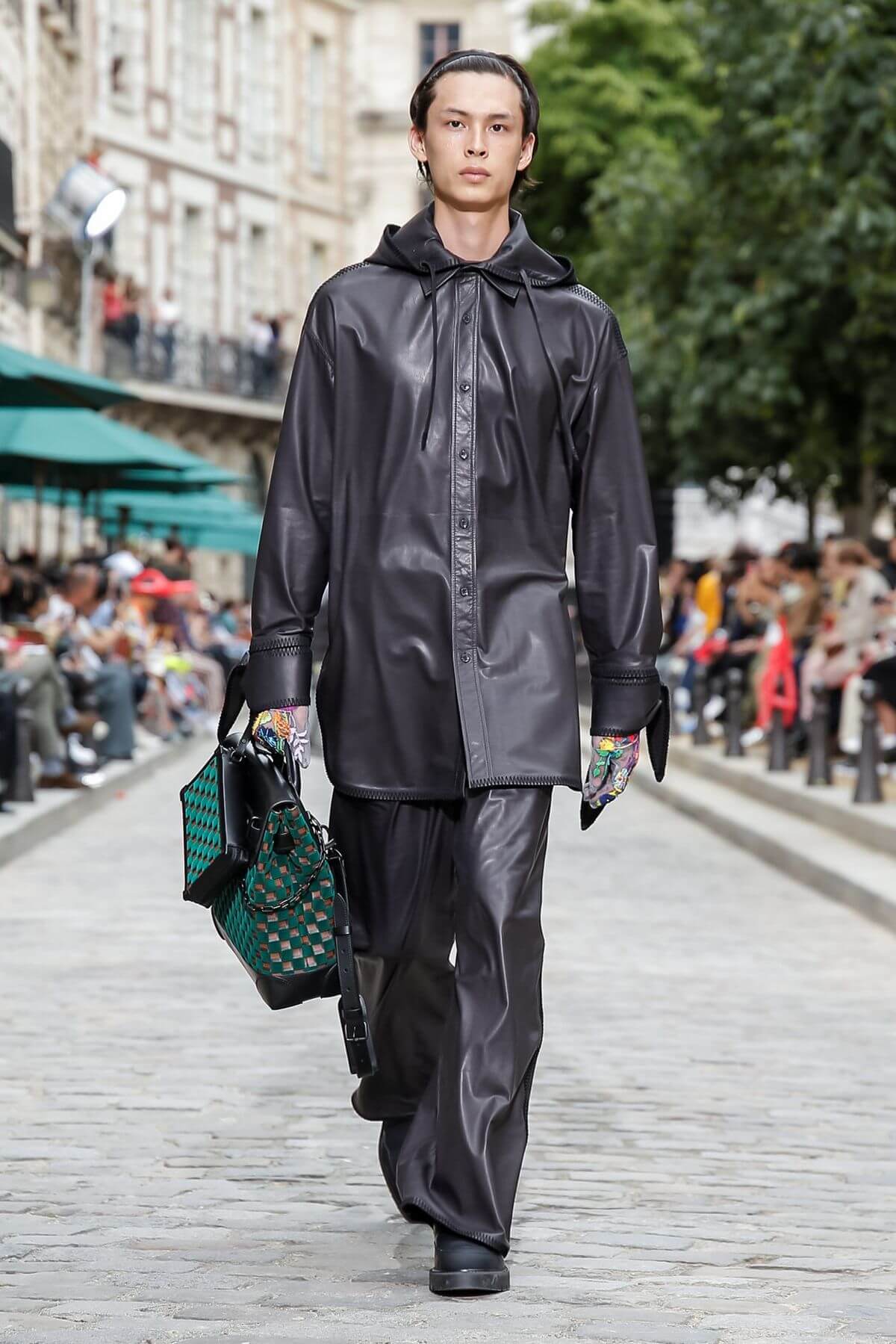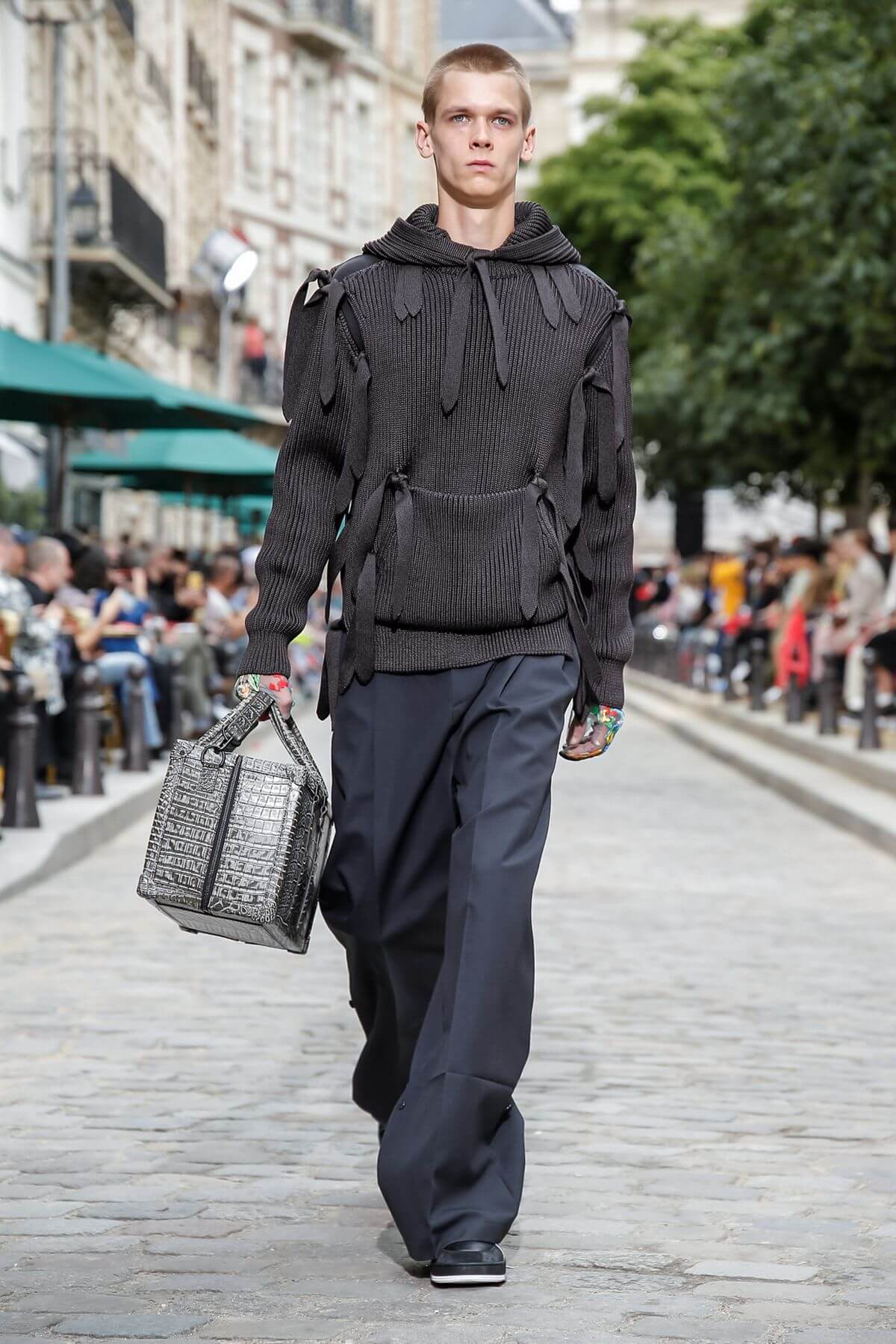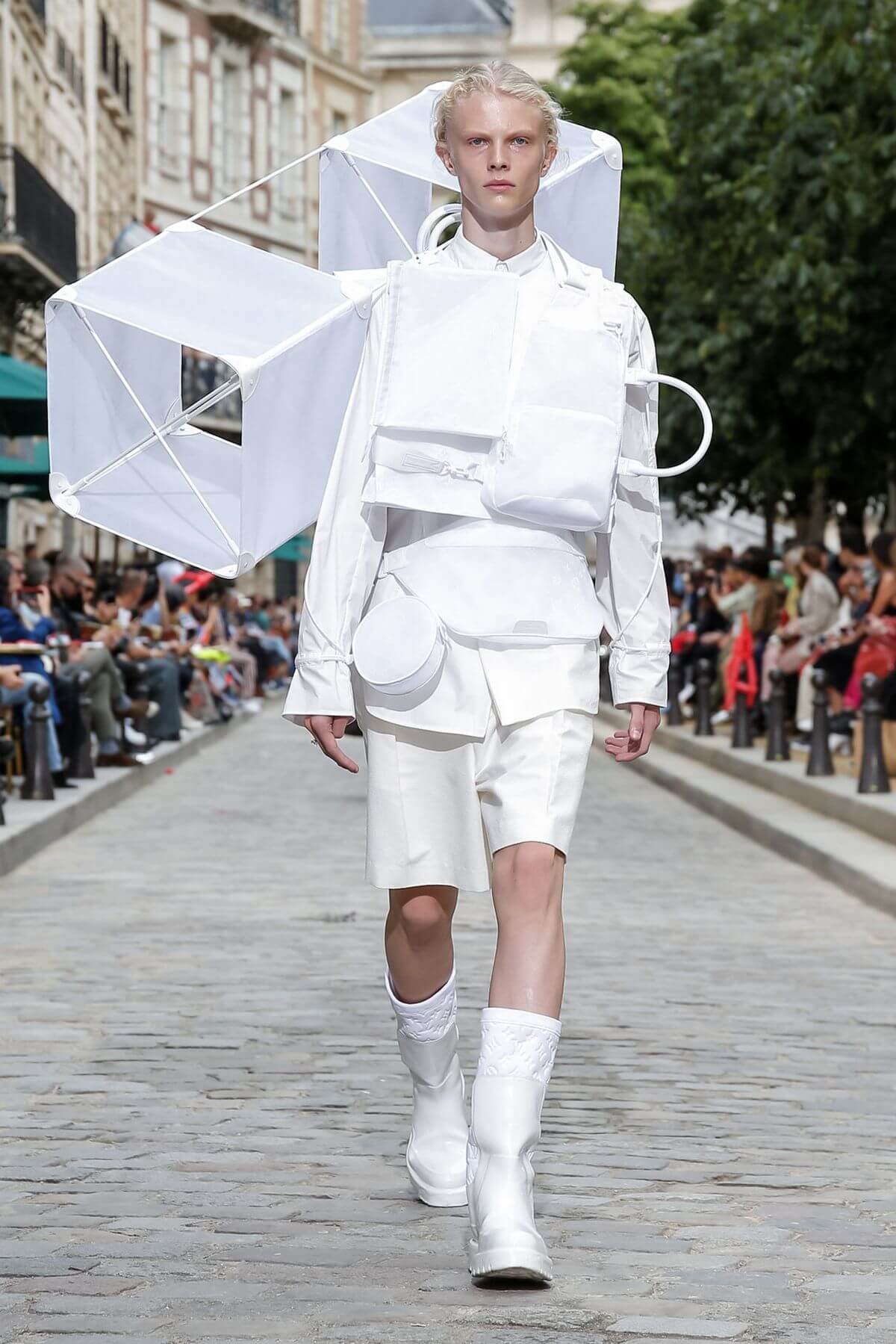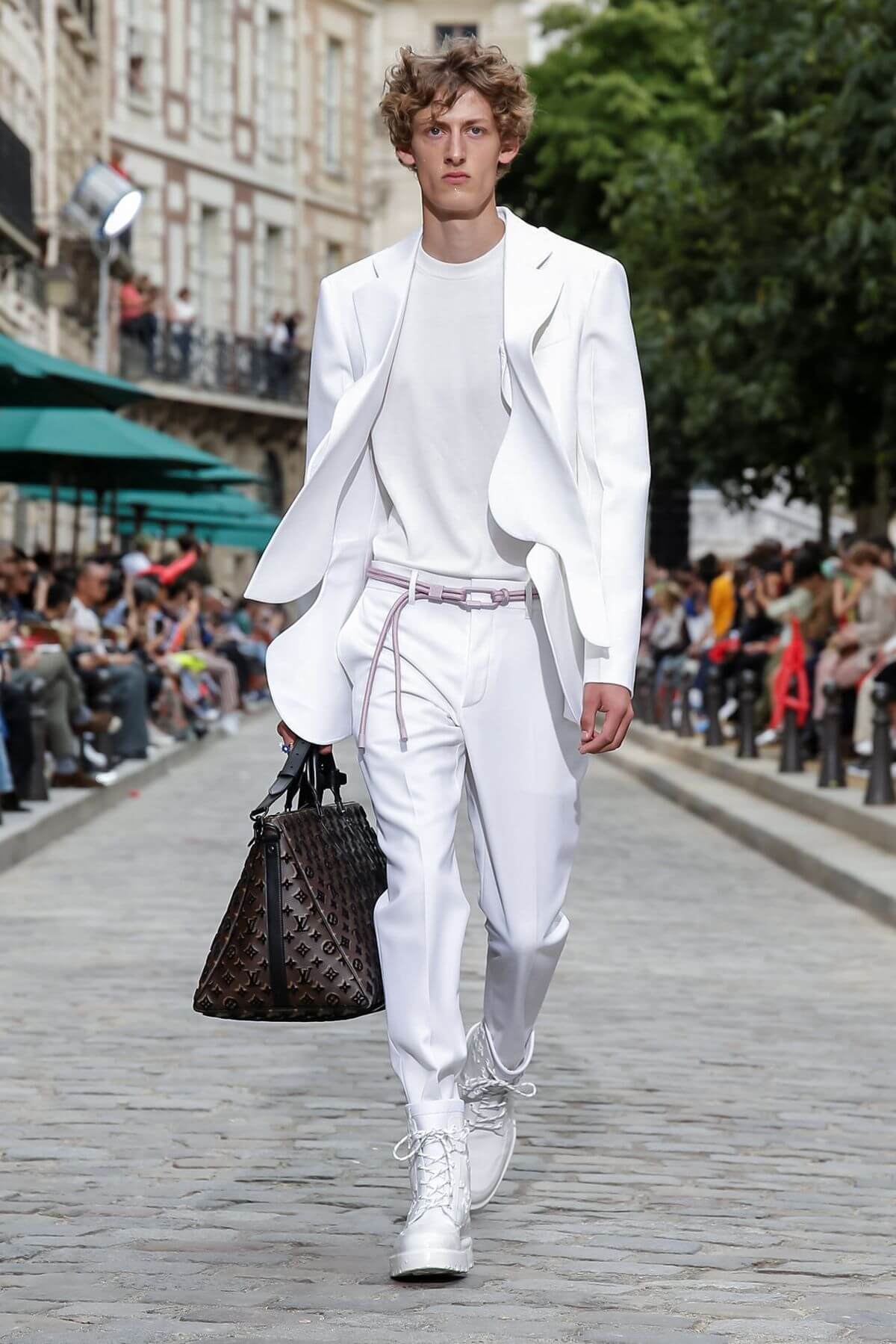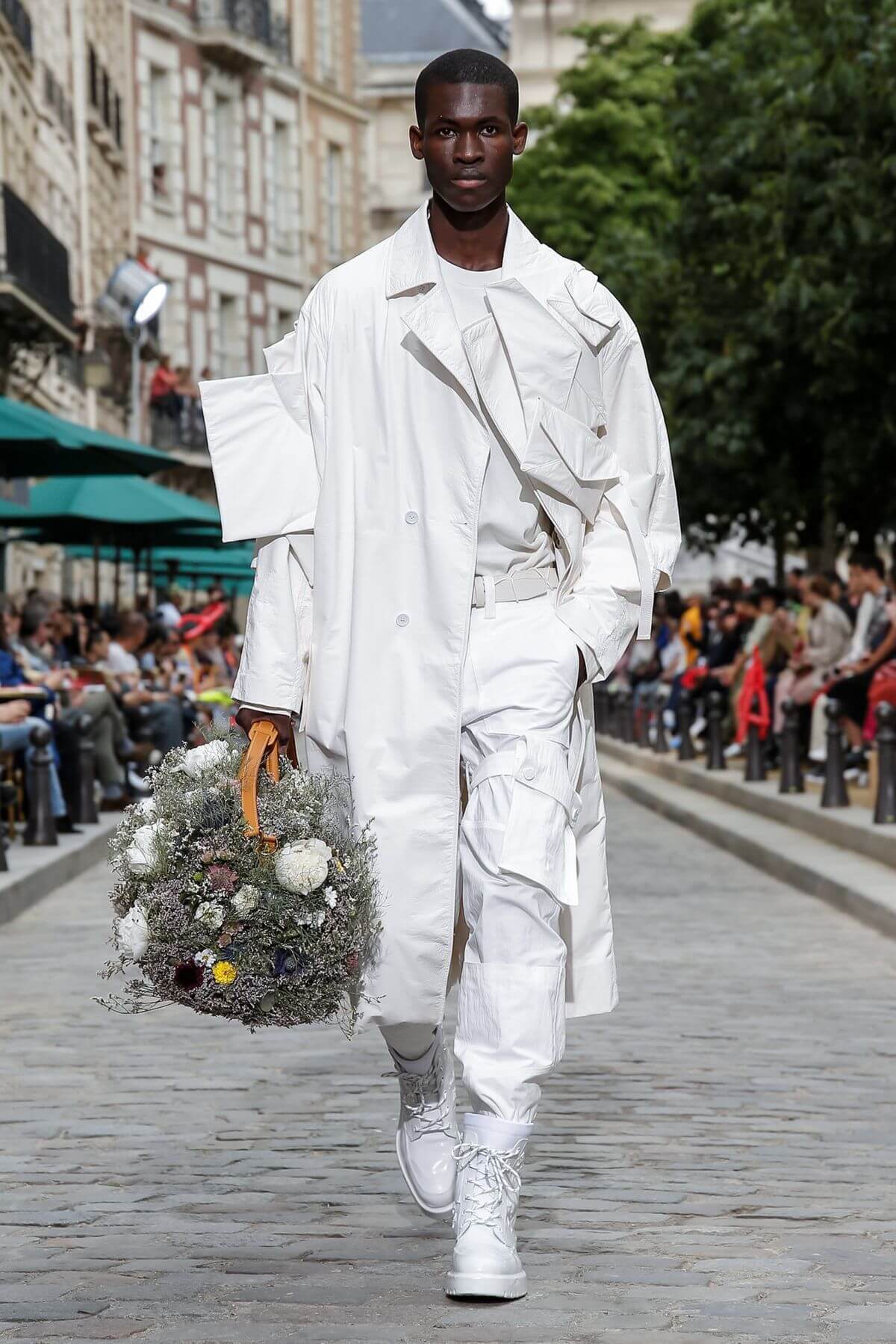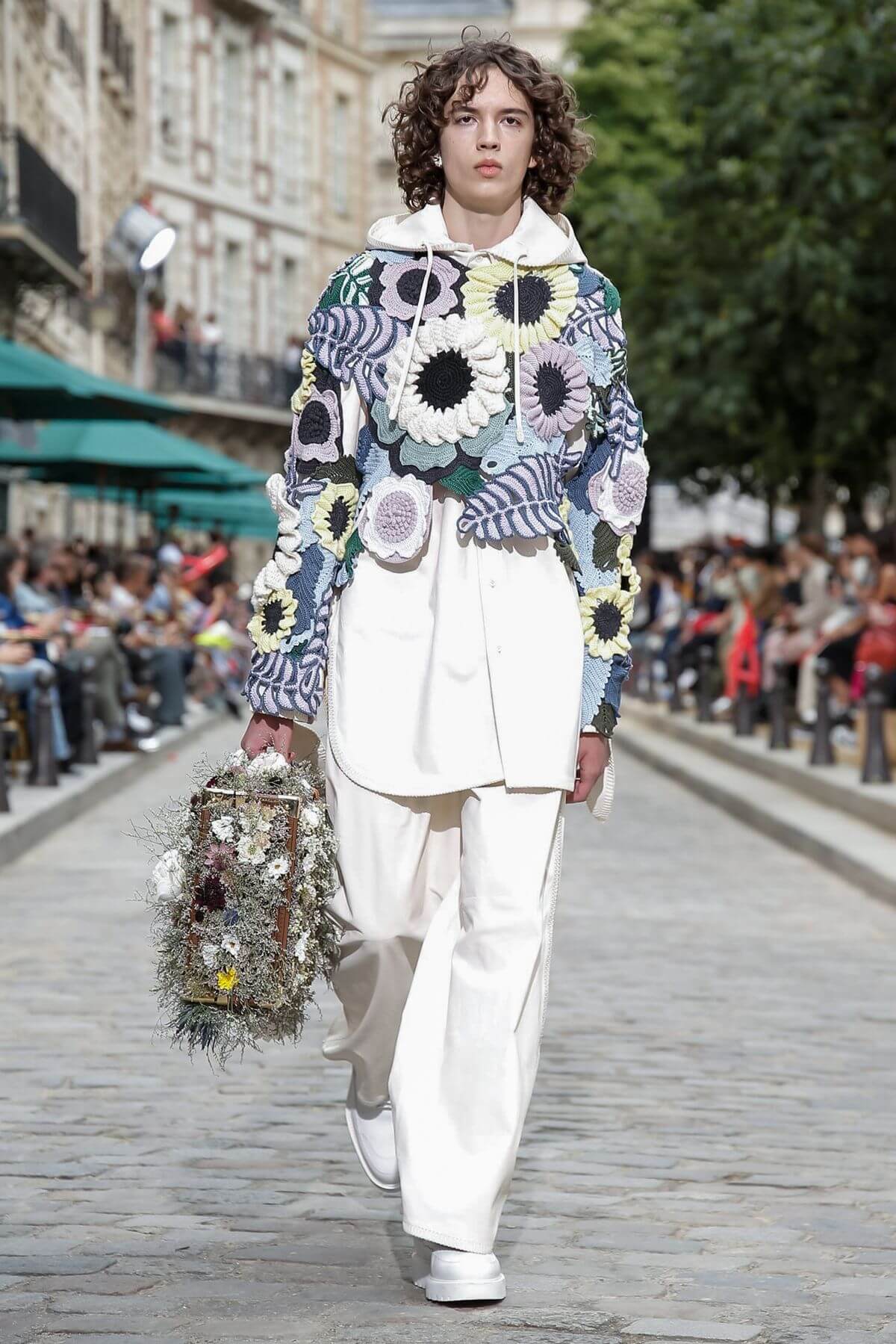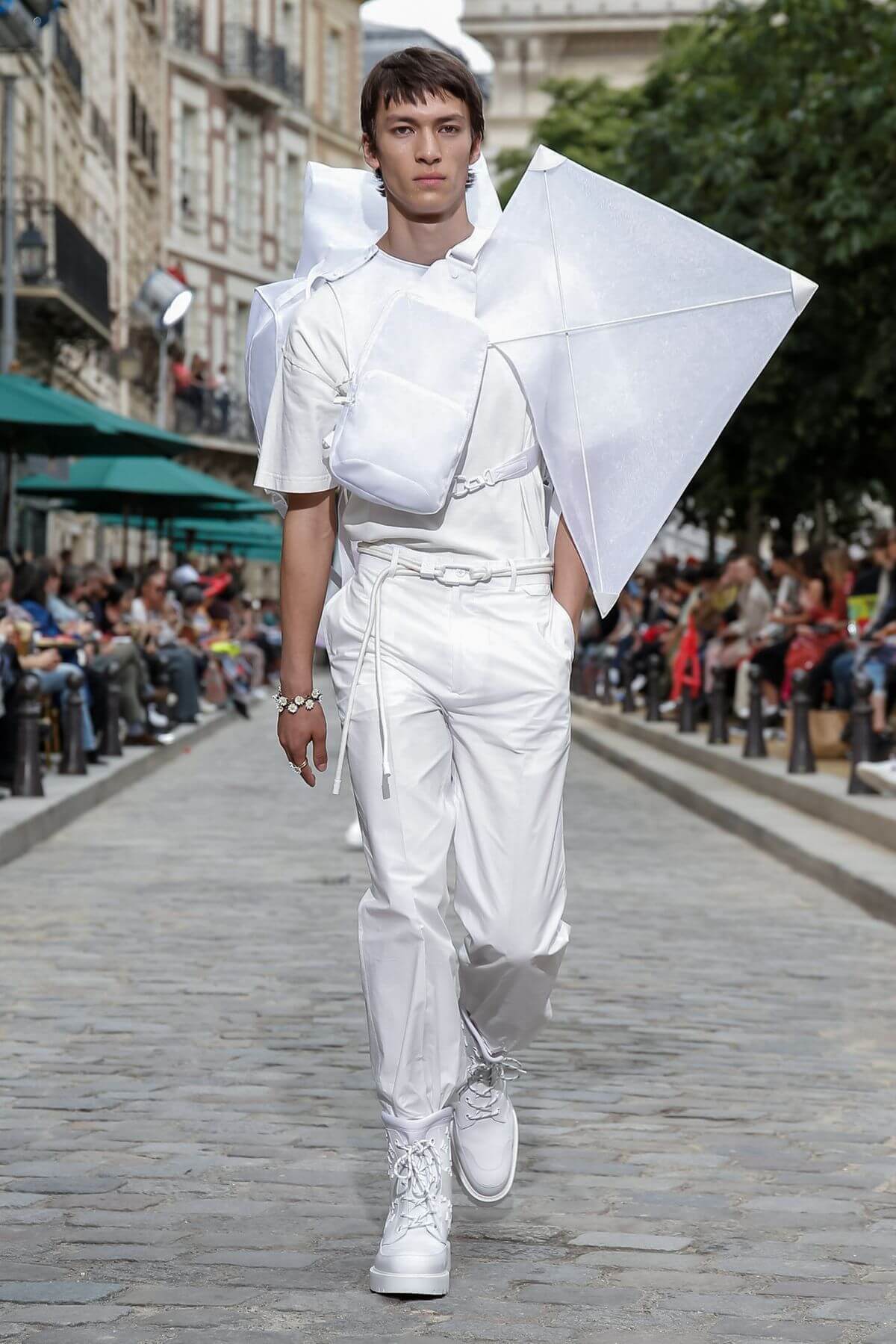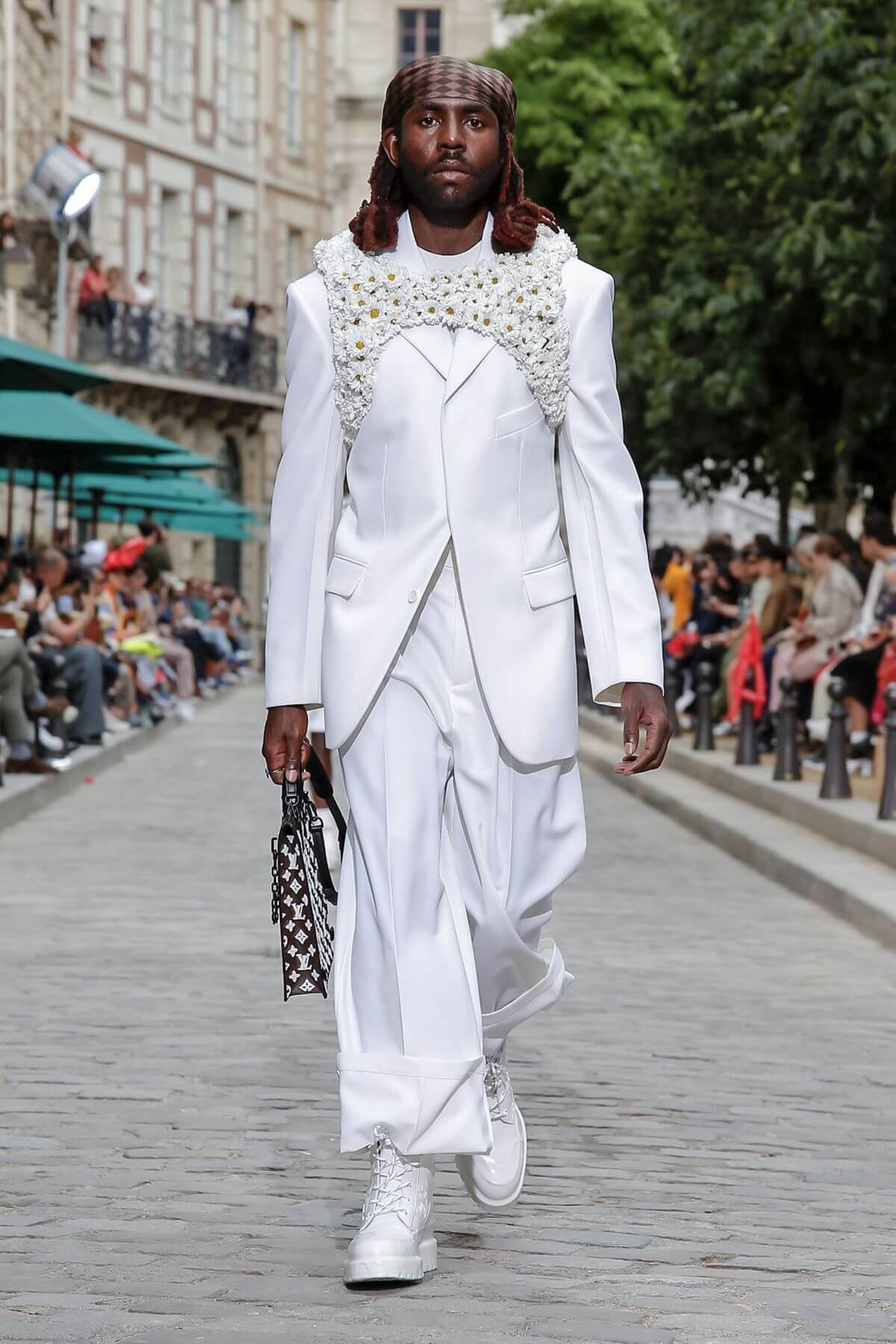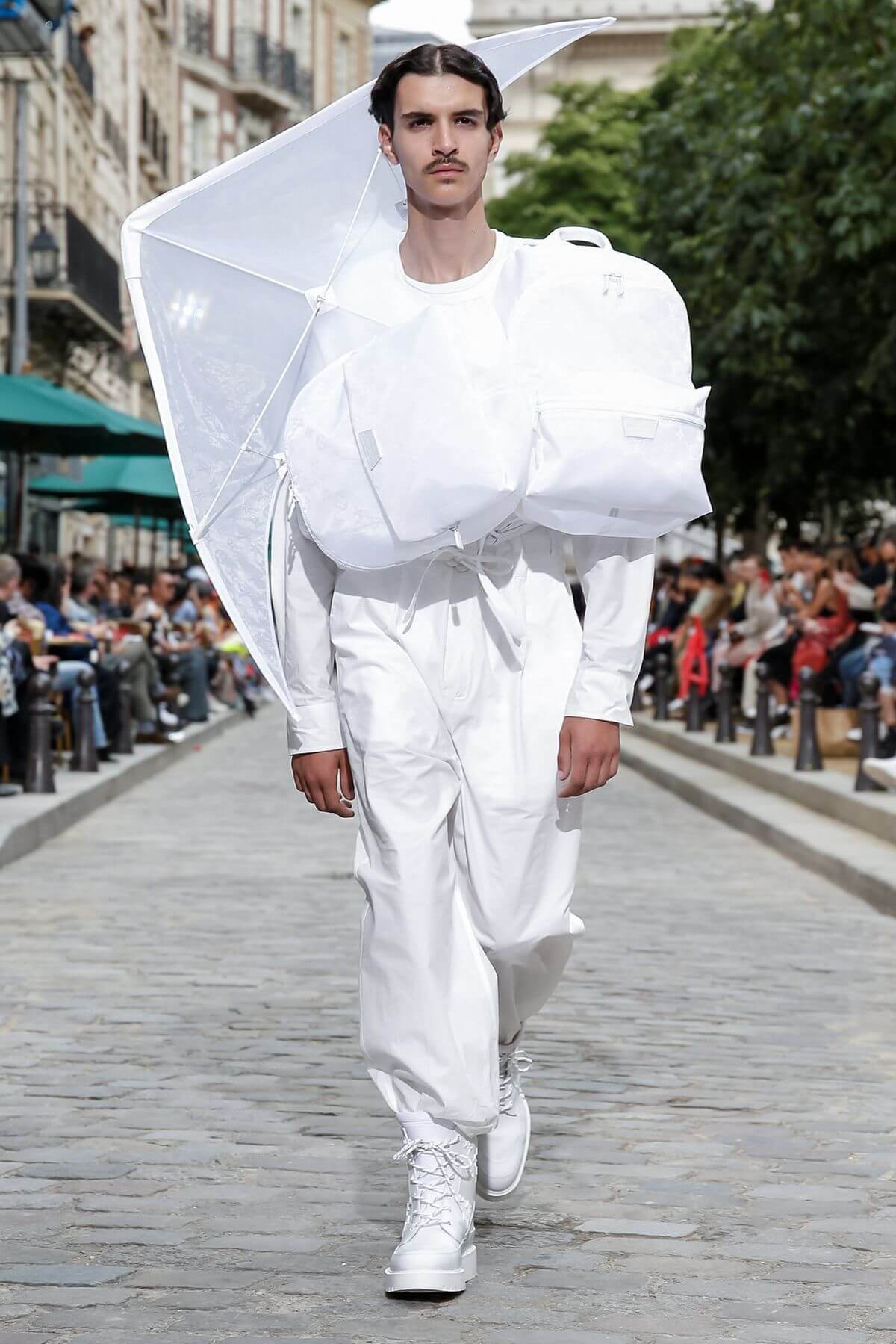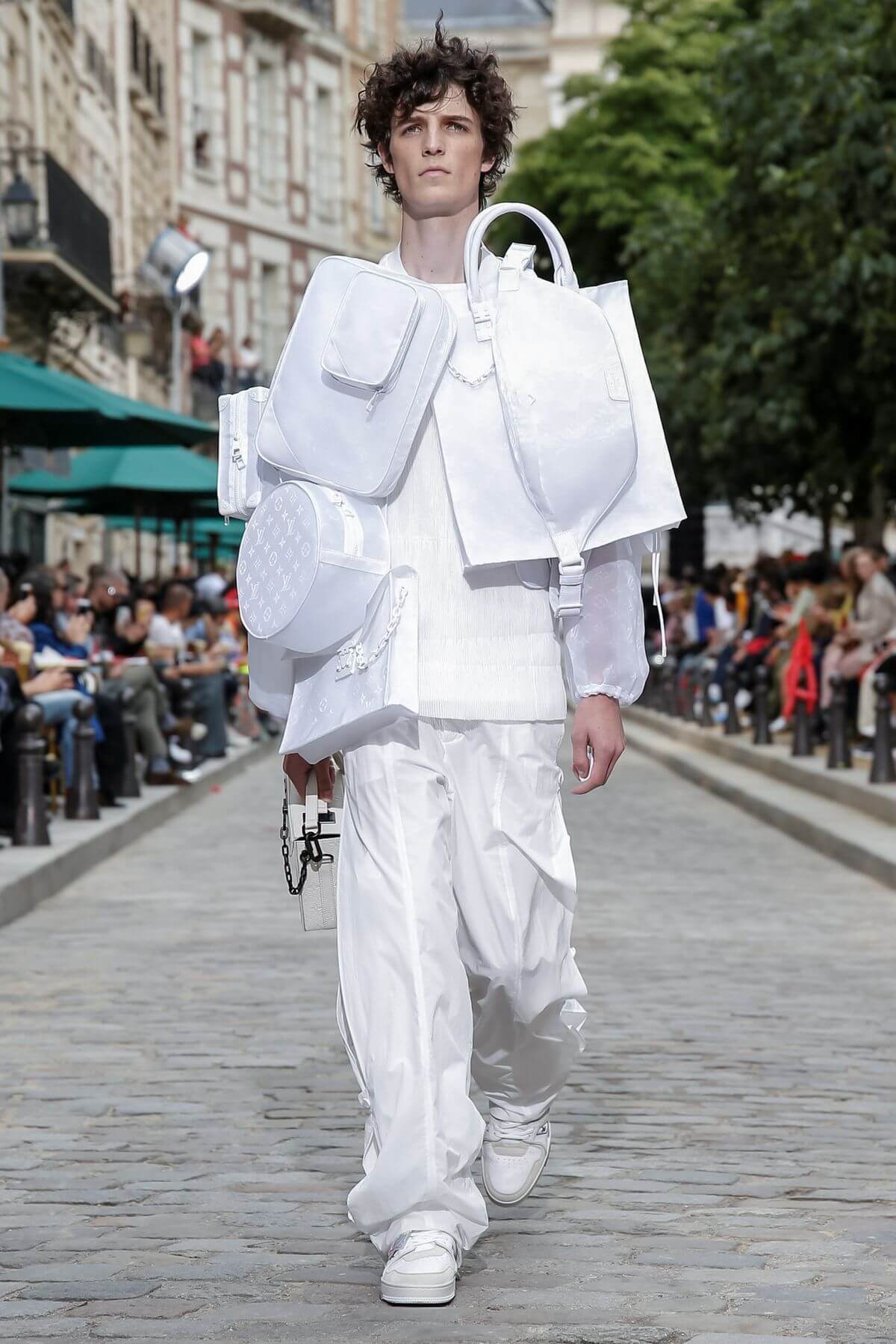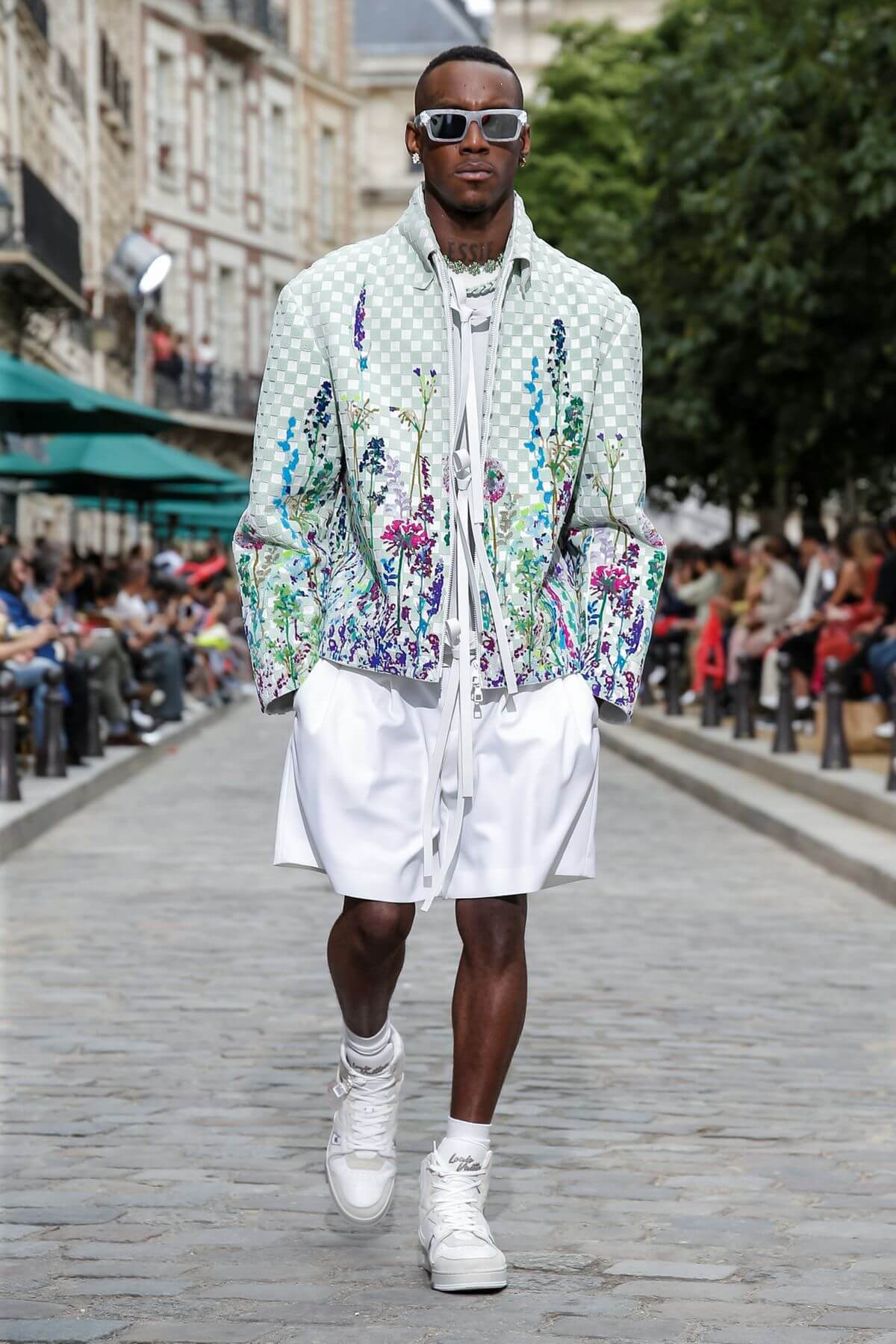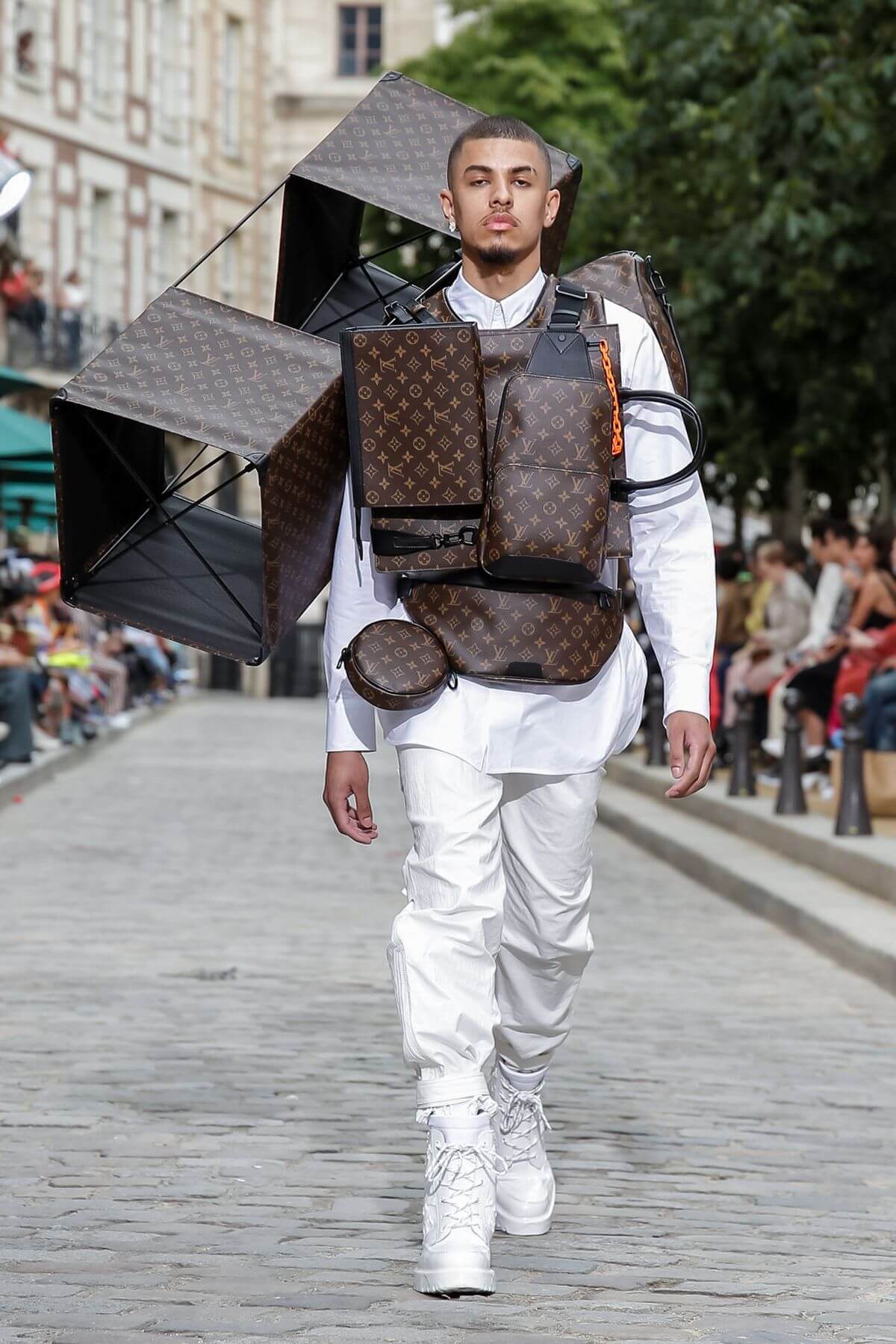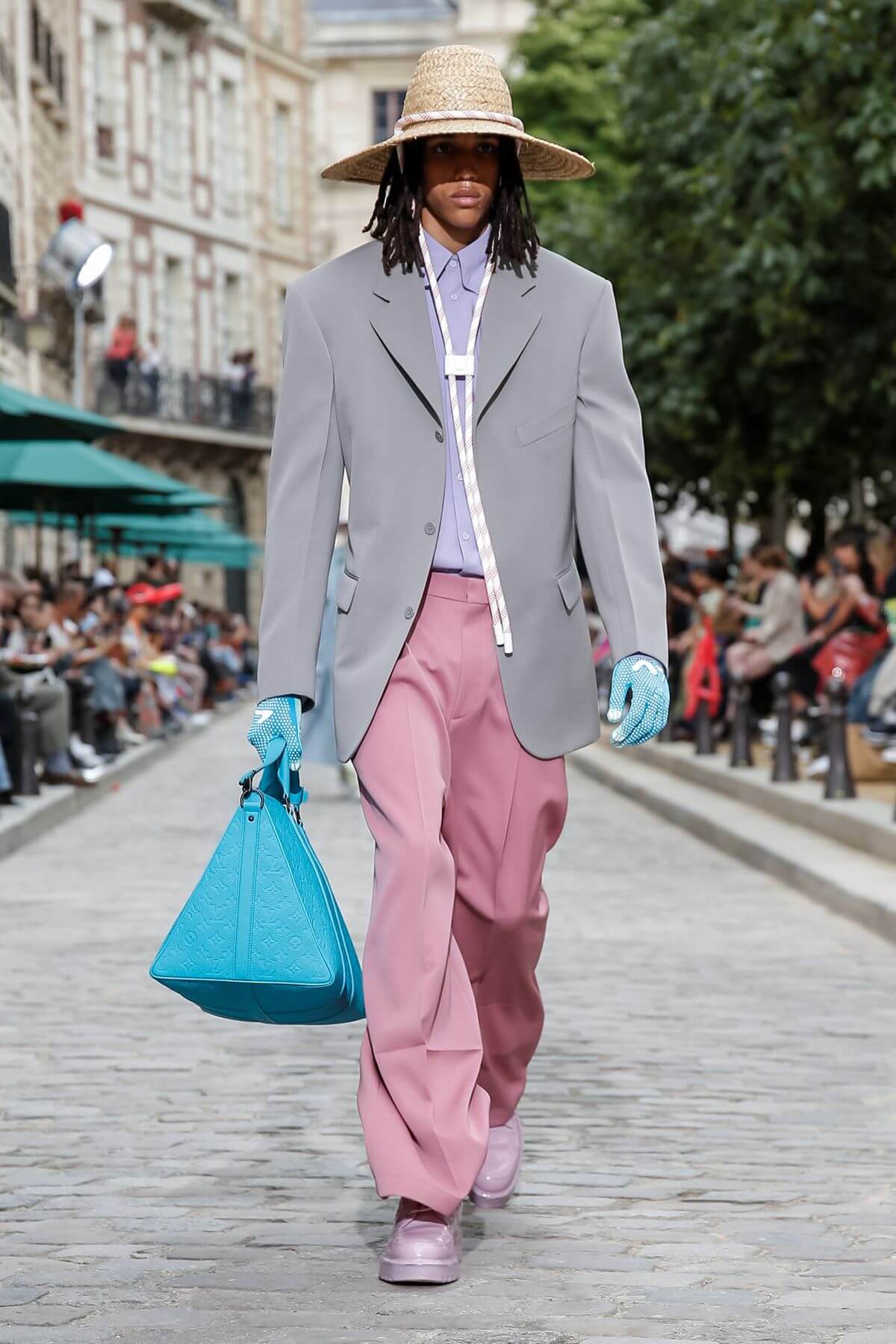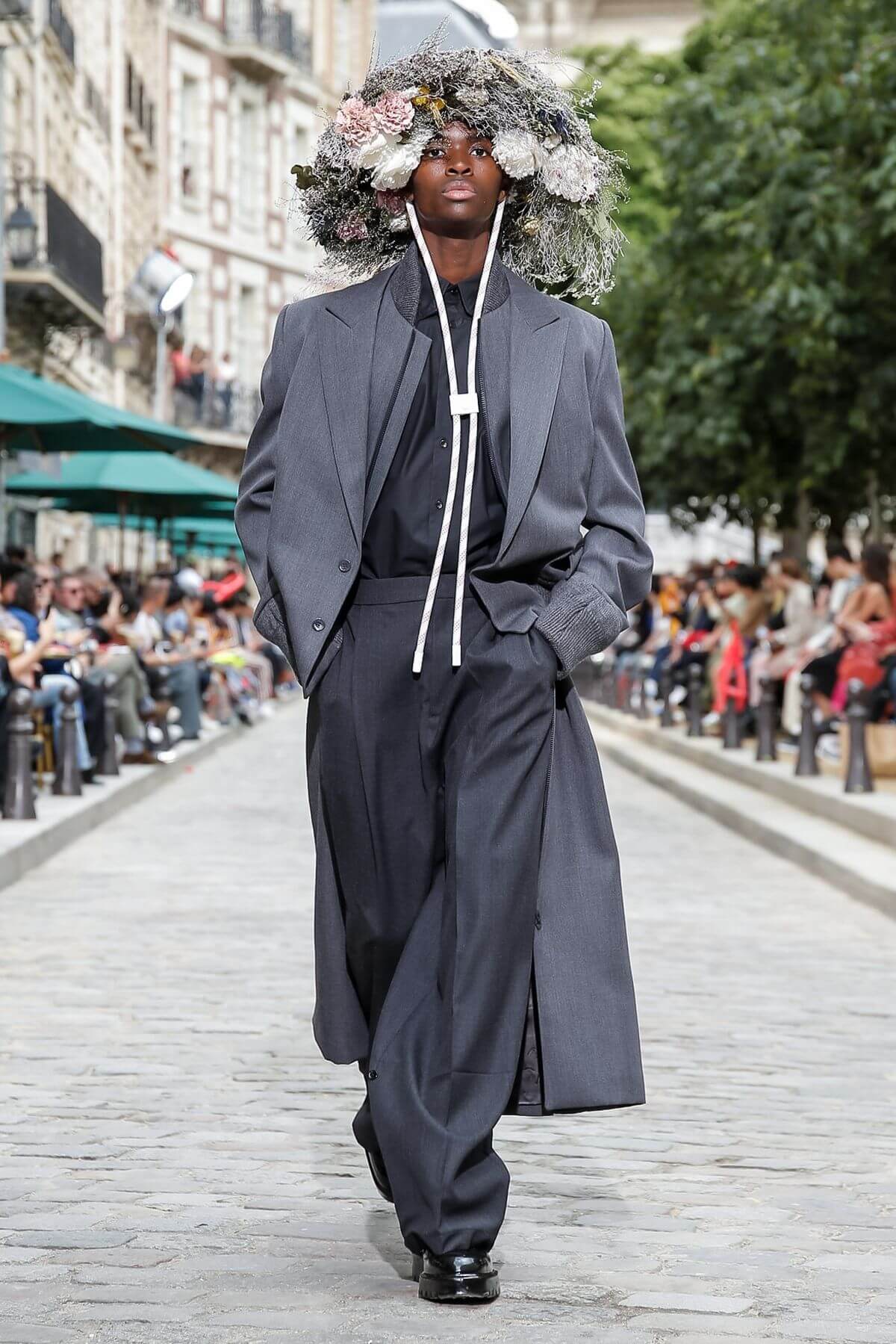 Color-block hi-top sneakers and patent leather rain-boots, derbys, runners and mountain boots walked Place Dauphine's stone-paved streets, where attendants to the LV's SS20 show sat in coffeeshops' terraces and the park benches while neighbours watched the venue in their balconies and a live orchestra put music to the urban runway.
Mouthwatering like French croissants…