READ IN: Español
From Apple to Allianz or Louis Vuitton, Interbrand has evaluated the 100 most powerful brands in the world and elaborated a 2019's ranking where fashion, tech or automotive companies, among others, collide in one single space and show their muscle.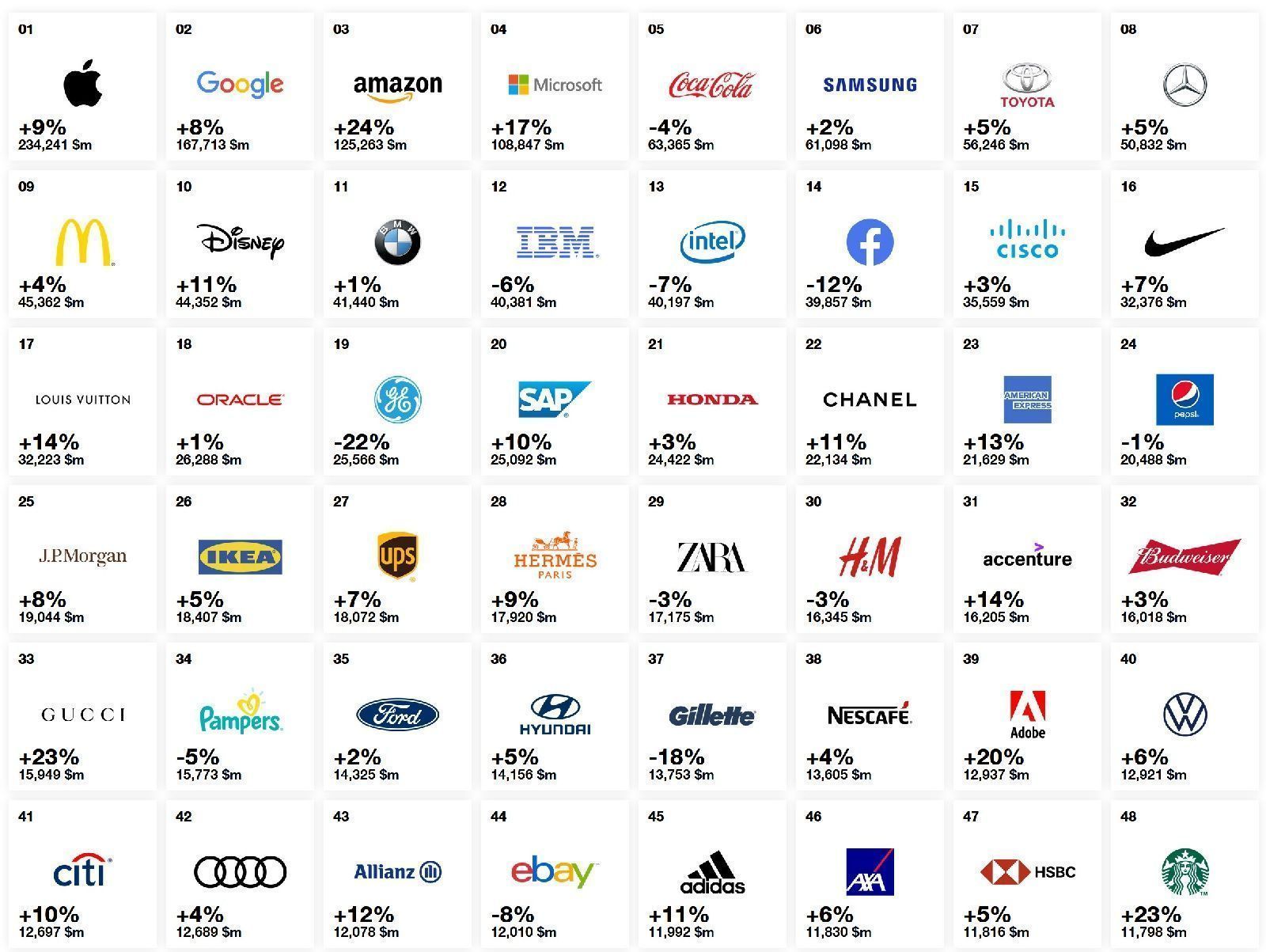 There's no doubt the technological sector is the one making the fattest checks due to the absolute necessity of every single one of us to have a gadget, a bunch of likes and follows and our stuff delivered quick. Apple, Google and Amazon conquered this year's podium, reaching 234, 167 and 125 billion dollars of value respectively. One of the biggest falls belongs to Facebook. Mark Zuckerberg's have seen how their value drops after their problems with Antitrust authorities or Cambridge Analytica sale of data.
With regard to the fashion industry, luxury firms are the ones experiencing the biggest growth. The democratization of this exclusive companies around the streetwear culture and the rejuvenation of their focus has helped them reach a larger spectrum of customers and being the go-to brands for many more, making the young generations their main concern.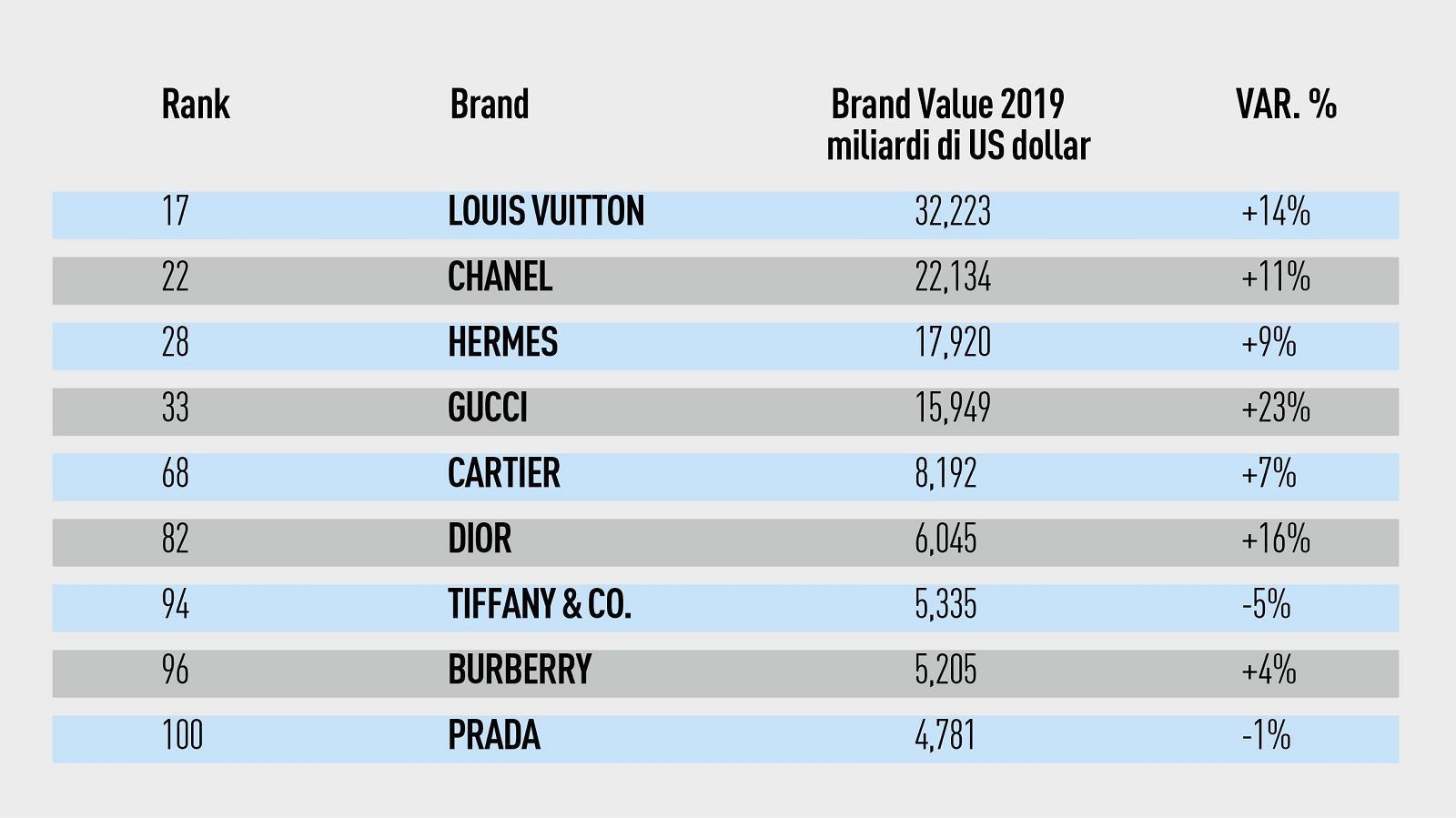 If we go deep into the details, we can see that, as usual, Nike (16th) is the first retail brand to appear in this chart, followed very closely by French maison Louis Vuitton (17th) – or, as Trump would say, Louis Vooton, – and Chanel (22nd). In the first two cases, both made it over 32 billions and, in Coco's firm one, it's valued more than 22 billions this year.
Among the first 50 companies ranked by Interbrand, we appreciate that the ones with the biggest growth are Gucci (33rd) and Starbucks (48th) both increasing by 23% their value. Another major houses like Hermès (28th), Cartier (68th), Dior (82nd), Burberry (96th), or Prada (100) are included in this ranking proving that luxury is in better shape than ever.
Real luxury pilled together.