READ IN: Español
We live in a world where capsule collection, exclusive drop or limited edition are regular words in our daily fashion vocabulary. It seems that everything is attached to a deadline, to go outdated, to end up in a storage room cause it's no longer on trend. Everything is exposed, teased, pre-sold or whatever strategy you want to choose in order to generate hype around brands and products. Goyard says fuck that shit.
The same way Louis Vuitton started as a humble malletier doing custom trunks to his aristocratic customers, Goyard (@goyardofficial) did it even before. Born in 1792 as Maison Martin, Pierre-François Martin began a packaging service where he developed different techniques for folding and packing flowers, furniture, dresses or hats. His mastery wasn't in the container but the content of the travel trunks and boxes. His prestige grew to the point of being French highest-class favorite and official provider for Her Royal Highness María Carolina de Borbón-Dos Sicilias, Dutchess of Berry.
It's funny how Maison Martin's and Louis Vuitton's history goes hand in hand since the very first years. When finally established in Paris, Vuitton's first store ever opened in 1854 in Rue Neuve des Capucines. In 1834, Maison Martin moved his first location from that exact same street to Rue Saint Honore, where it remains today, located in the most luxurious area in Paris and sharing the hood with Chanel, Moncler or Stella McCartney.
After their success in their new spot, Martin gave the business to his son-in-law Louis-Henri Morel as a dowry when he married Pauline, a young female ward under Pierre-François' guard. When running their new traveling cases company, a young François Goyard appeared and started his training under Martin's and Morel's guidance. This last one's unexpected death forced Goyard to take over the business and through the next 32 years, he brought the company to a whole new level. After five Goyard generations, Jean Michel Signoles acquired it in 1988. He owned previously 80s famous infants brand Chipie, a very pet-friendly firm, just like Goyard, who were pioneers on designing luxury accessories for dogs back in the 19th Century. Signoles' main goal was the house's internationalization, which seems a mission-accomplished for the French entrepreneur.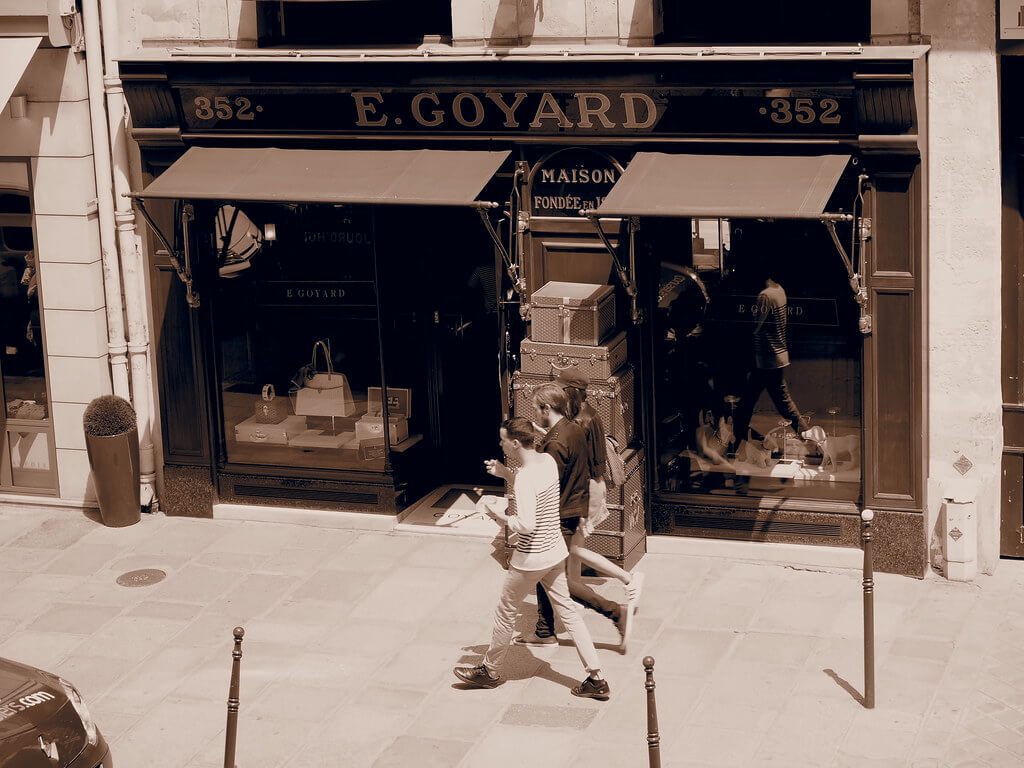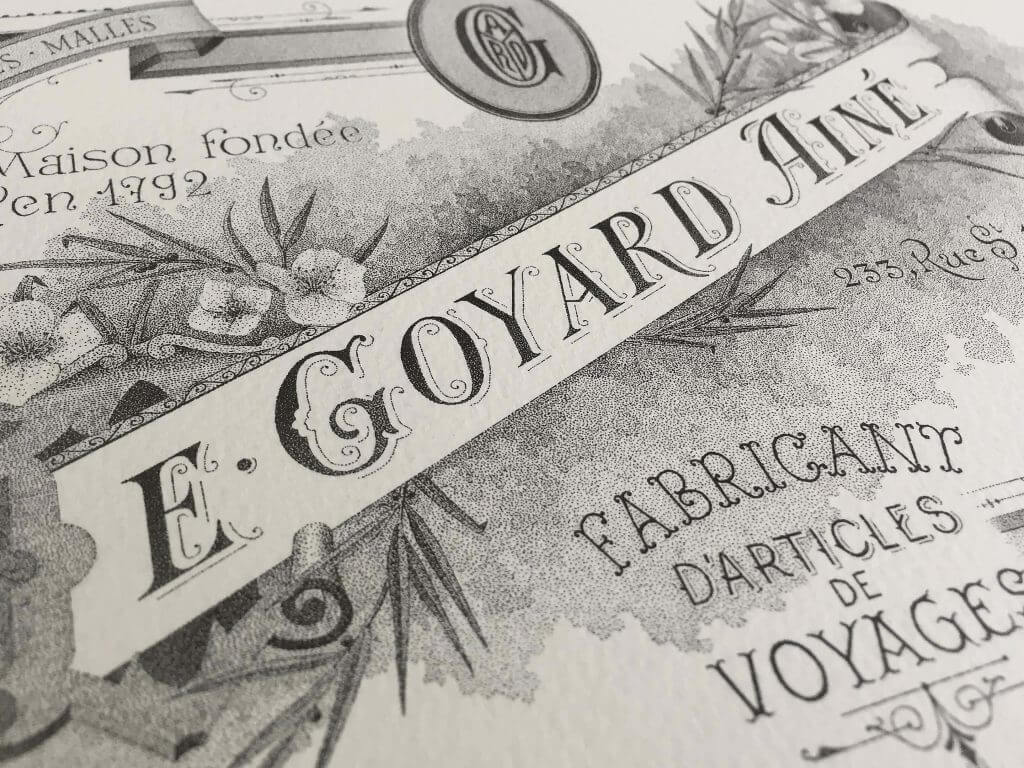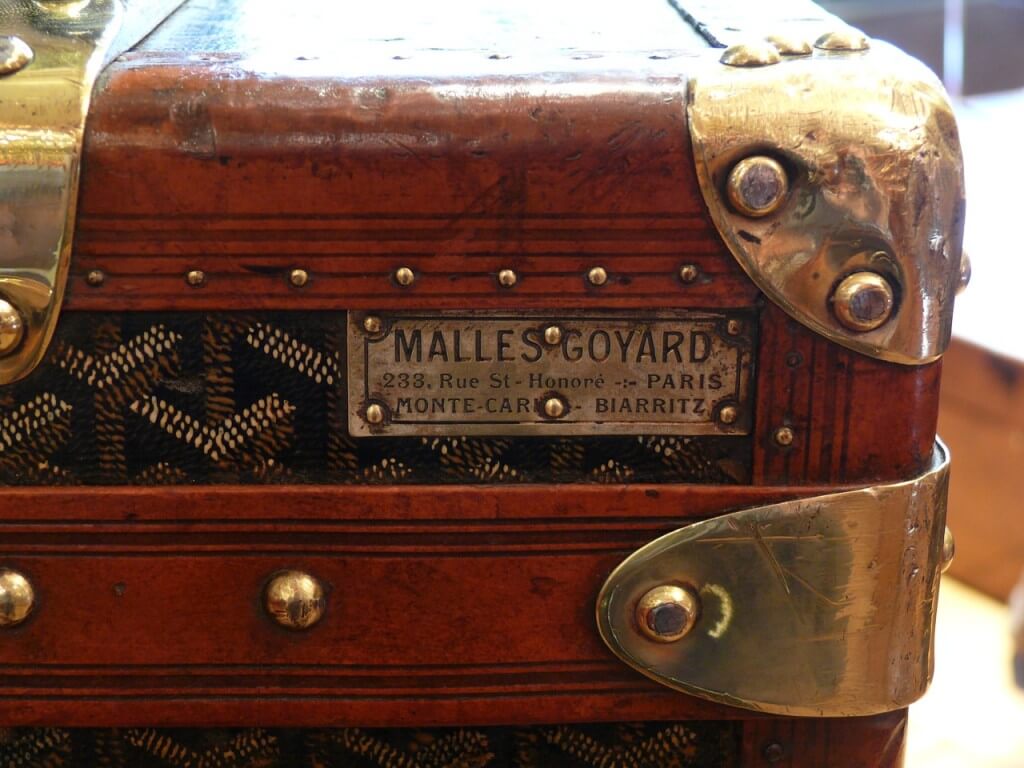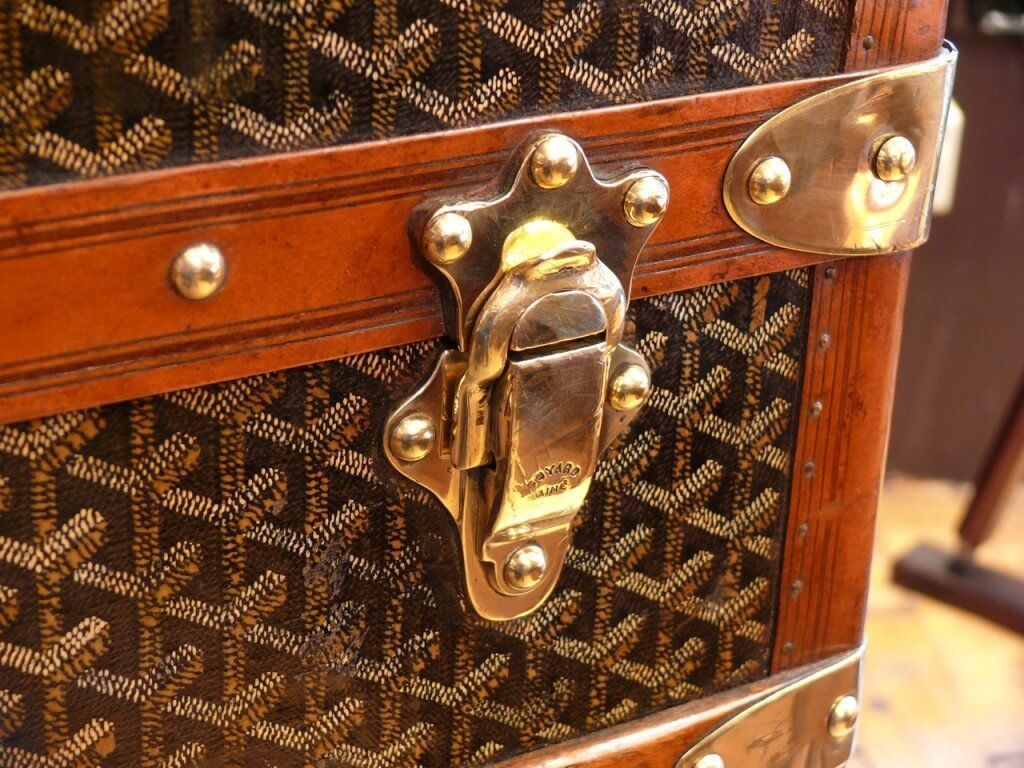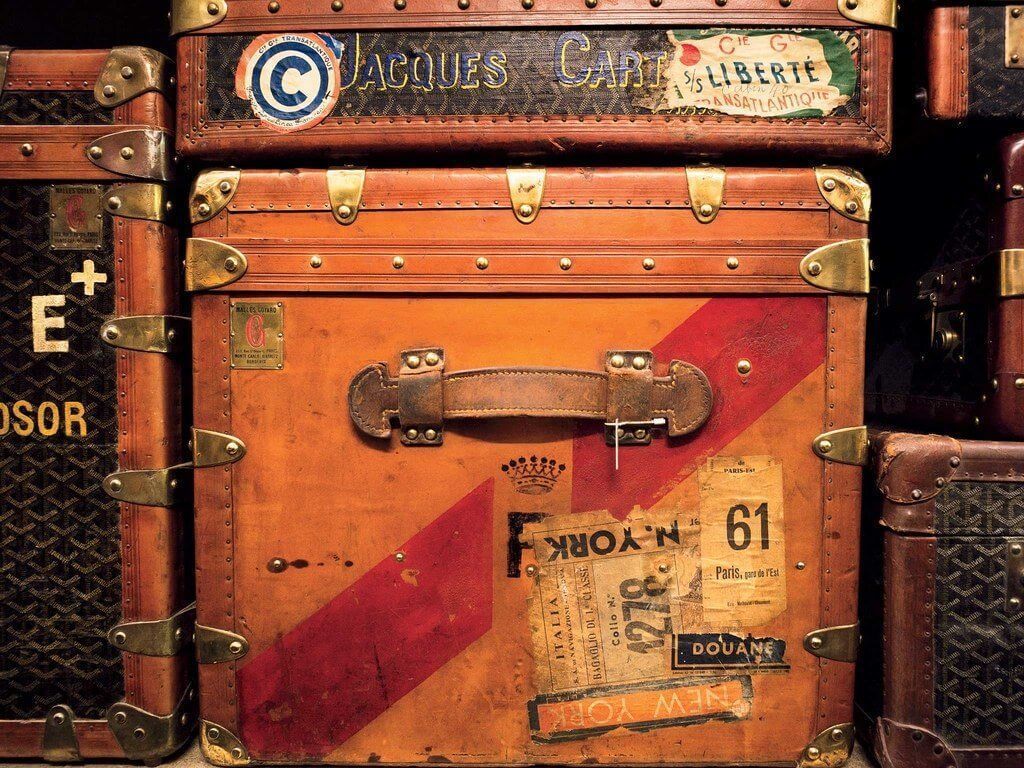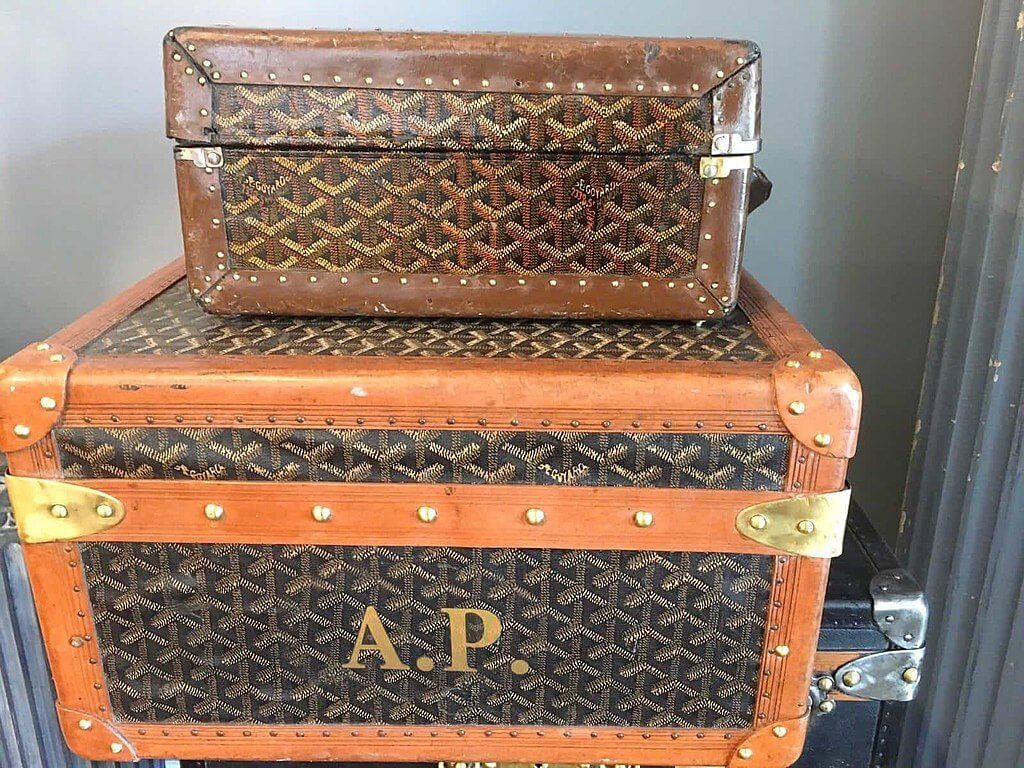 The revolutionary Goyardine, a canvas designed in three layers blending linen and cotton and cover with a resin that makes it waterproof and provides a leather look, reached a global audience when Edmond Goyard brought his whole range of travel goods to 1900's World Expo held in Paris, earning the bronze medal. Eight years later at the Franco-British Exposition in London, Edmond won the gold medal in a head-to-head competition against non-other than Louis Vuitton. That event skyrocketed the brand among the most relevant customers.
In 2019, the luxury brand for accessories and bags has conquered everyone with an interest in exclusivity. From Kanye West to Kate Moss, Anne Wintour or any wealthy mum in NY's Upper East Side, Goyard has a special spot in their bags closet. Craftsmanship to the highest level and in detail personalization is what made the French malletier company a name to know, always going one step forward and being far ahead its time since their foundation.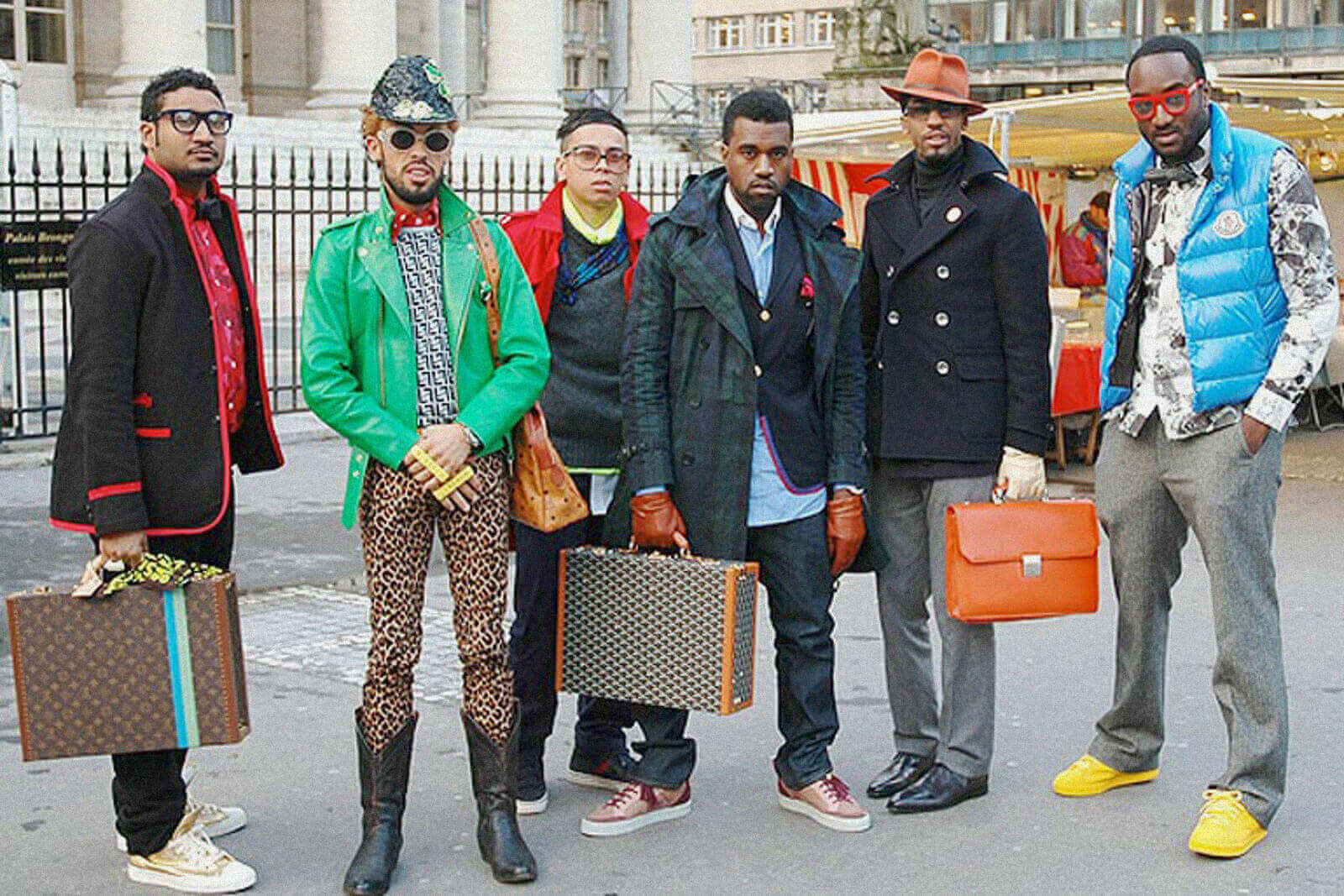 Signoles gave a little twist to the house of Goyard offering up to eleven different colors for the coveted chevron patter.
And all this glory without even embracing their logo, cause its famous chevron is considered a pattern, inspired by Goyard's father background as log driver and the tangling logs over the Seine river. Meaning that he transported firewood using the river's current as the motor to bring all the logs to Paris.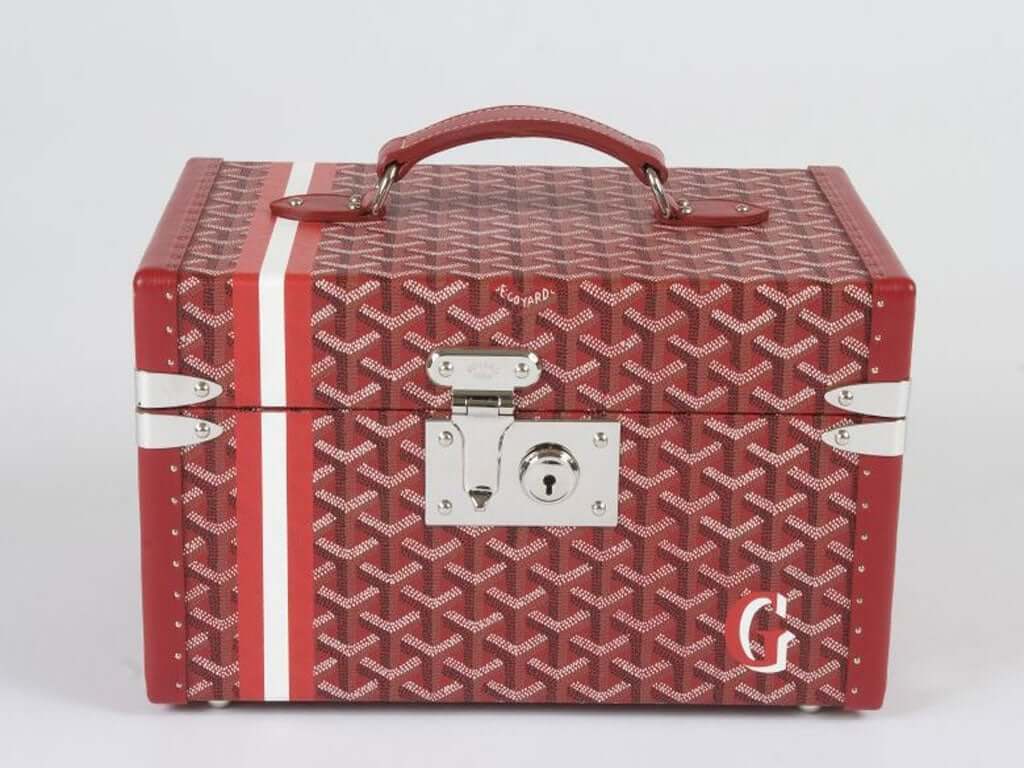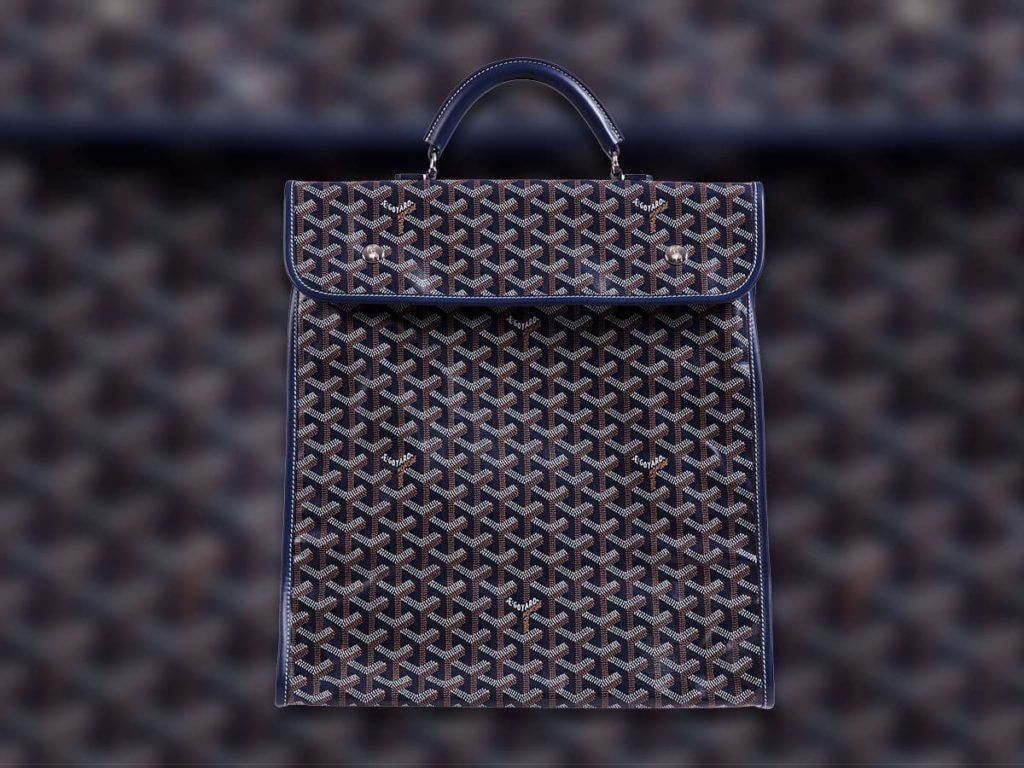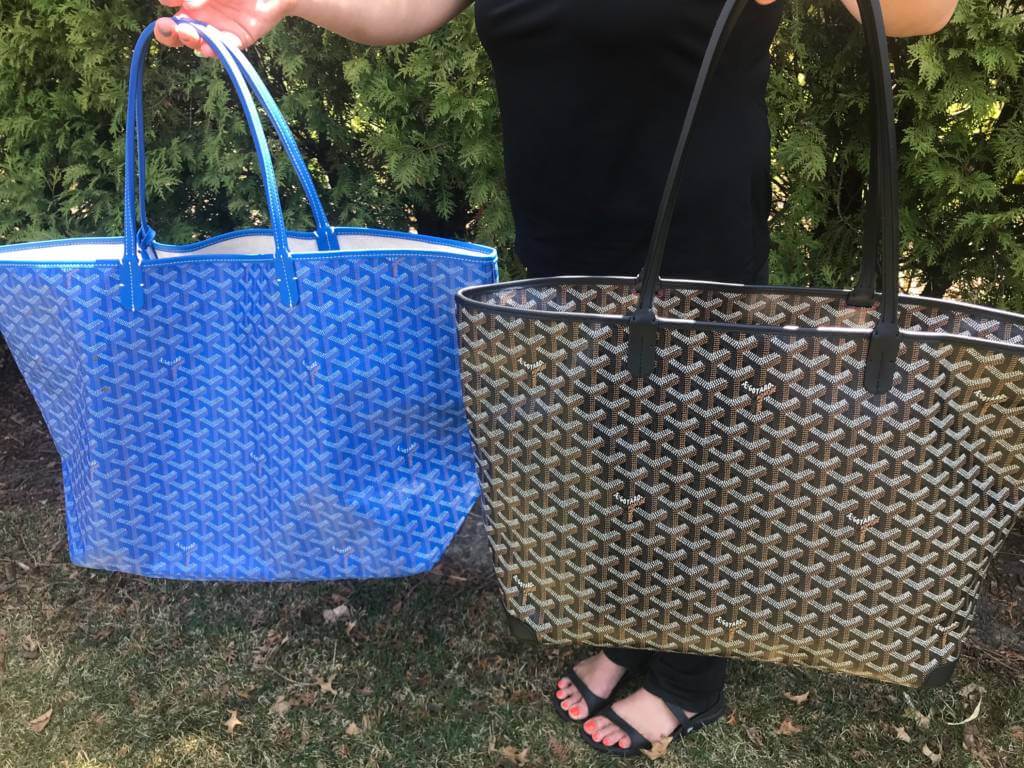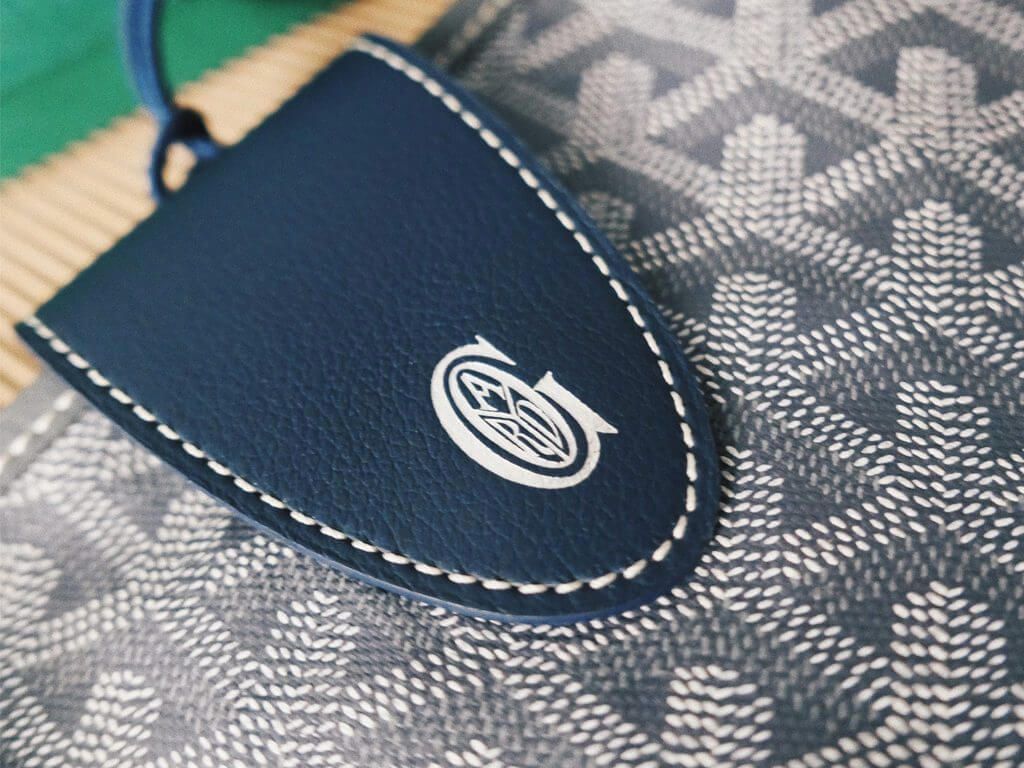 With the likes of icons like Pablo Picasso, Princess Aga Khan, Mrs. Pompidou, Jacques Cartier, the Grimaldis, the Romanovs, Cristobal Balenciaga, Jeanne Lanvin or the Rockefeller family, among many many others, the mystery around Goyard stays intact like Gioconda's true identity.
They remain a very private and low key maison where Saint Louis PM bag holds the crown as the most coveted creation of the French firm. Designed in water-resistant canvas (like LV's classic bags), it has the shape of the classic shopping bag and it has became a true classic and a definite must for those into luxury fashion. Though it can sound crazy, Goyard is an offline-only company. The don't have a webstore and the only way to get their products is going to the stores they have around the World, being Paris and London the only European locations. Their policy for customer experience dictates that inside the store, there will be only the same number as customer advisors plus one. So if there are 3 persons working in the store, it won't be possible to bring more than 4 clients. Exquisiteness to the fullest.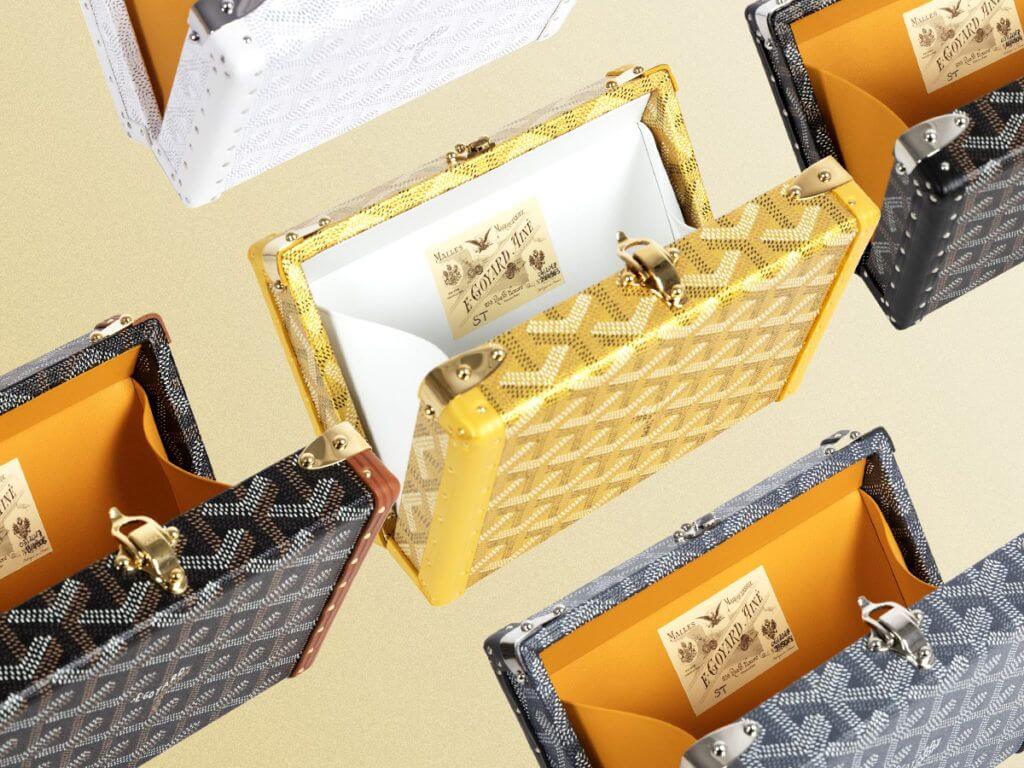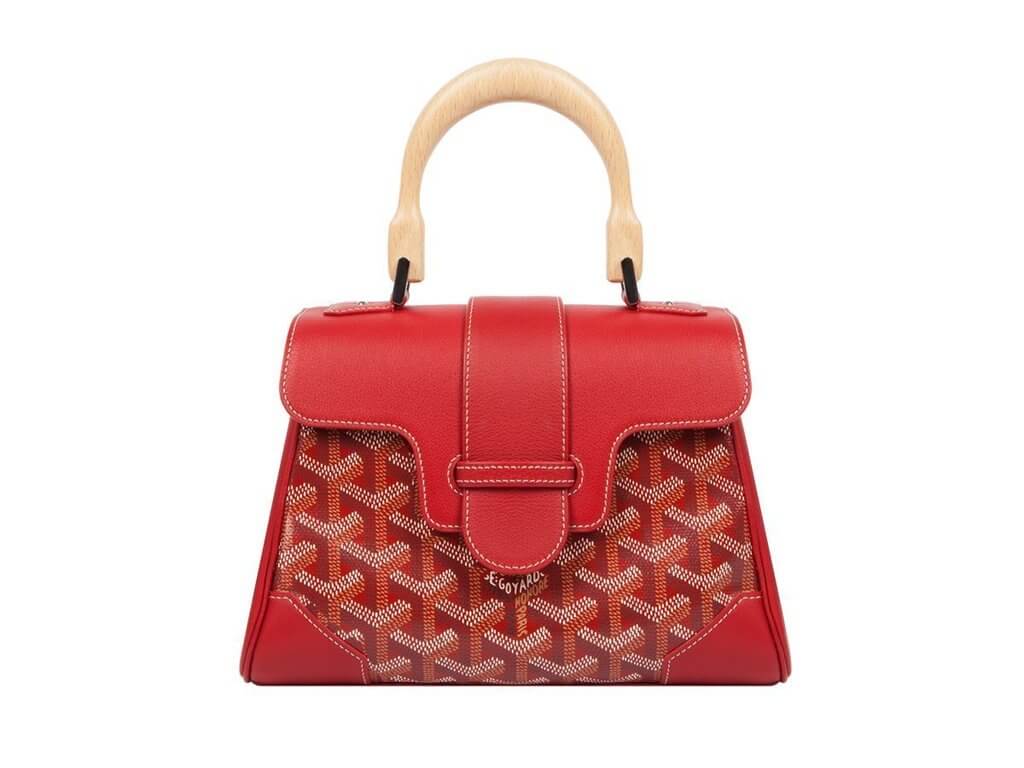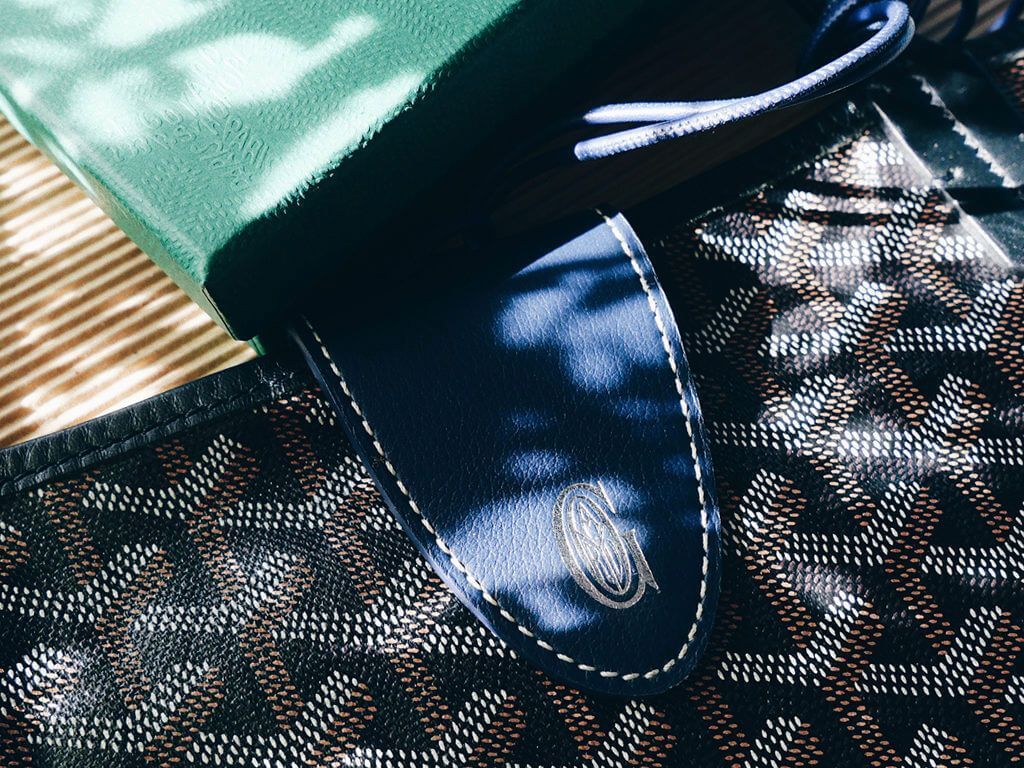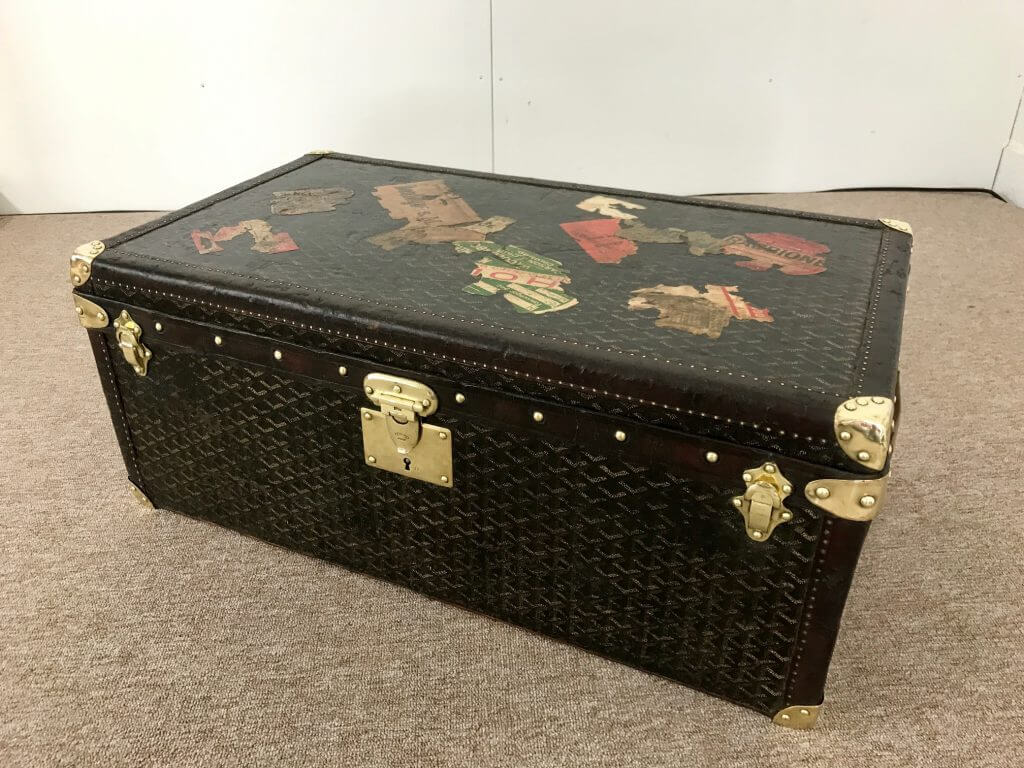 Since the beginning, Martin offered to his customers the option of hand-painting their initials or anything they were familiar with. You can design it online, but you'll have to go to a store to pick it up after the four weeks that takes the process of bringing your bag to life.
Goyard does not designs clothing, eyewear or sneakers, they began as malletiers, and they'll be malletiers til the end of the days. Goyard is the real luxury. The Paris-based maison doesn't have a Creative Director, Signoles went deep in the archives to rescue their handbags and he hired a Chloe's ex-employee as consultant. Unlike the rest of fashion houses they don't go crazy for a bunch of followers or big photocalls or noisy marketing campaigns, creating a mysterious halo around the firm that is better than the abusive hype fashion is suffering these days.
These days, Goyard has raised the status of cult firm, awakening even in the youngest ones their desire to have a piece of the Parisian maison thanks to the exposure young media is providing them. The most popular case was Hypebeast's Magazine 19th Issue cover where readers could choose between three colors of the legendary chevron pattern printed in the cover. It became a collection item instantly.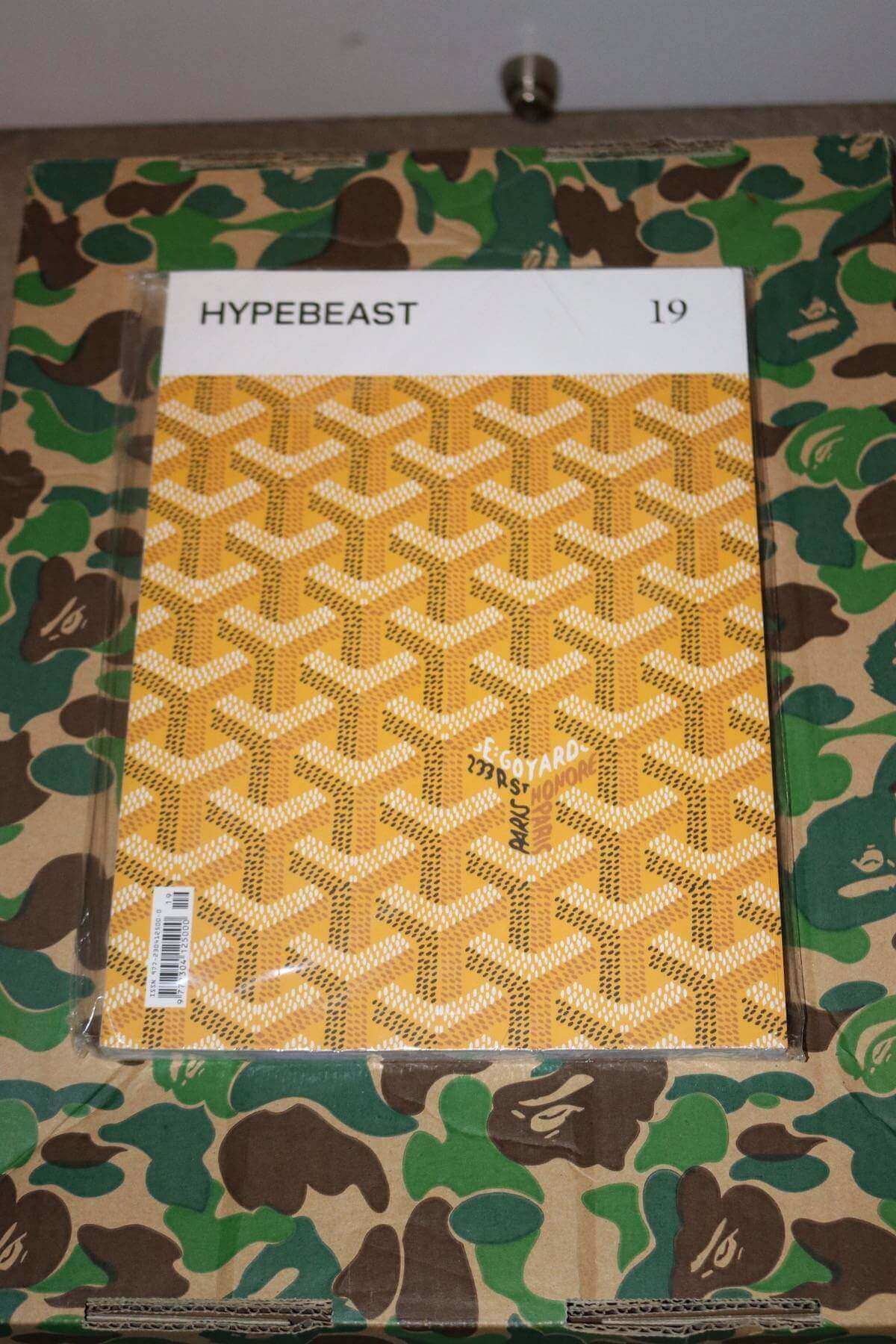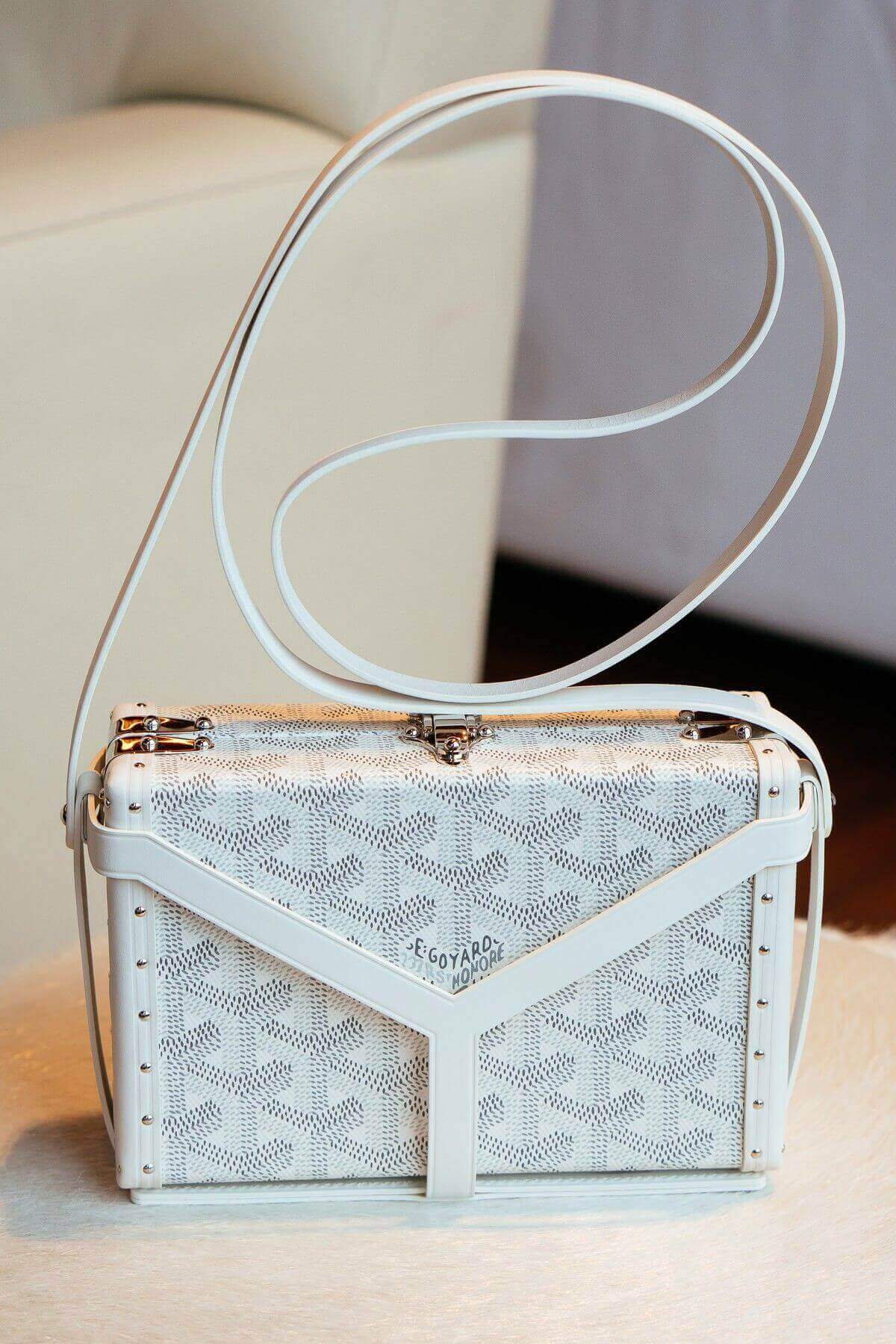 Pierre-François Martin started his idea to solve the packing issues of his era.
Goyard has packed real luxury in the most wanted bags out there.