READ IN: Español
From time to time a little spark of uniqueness or randomness appears in the fashion industry. Their goal is usually break what's established and open the view a little bit so others can have their chance in such a competitive and cruel world. VETEMENTS arrived and kicked the door down for those streetwear aficionados and elevated the formula to an exaggerated stage where Demna Gvasalia, its founder, could feel what Tupac sang back in 1996 in "All eyes on me". Some weeks ago we knew the Georgian designer was leaving his firm. BYETEMENTS became a real thing.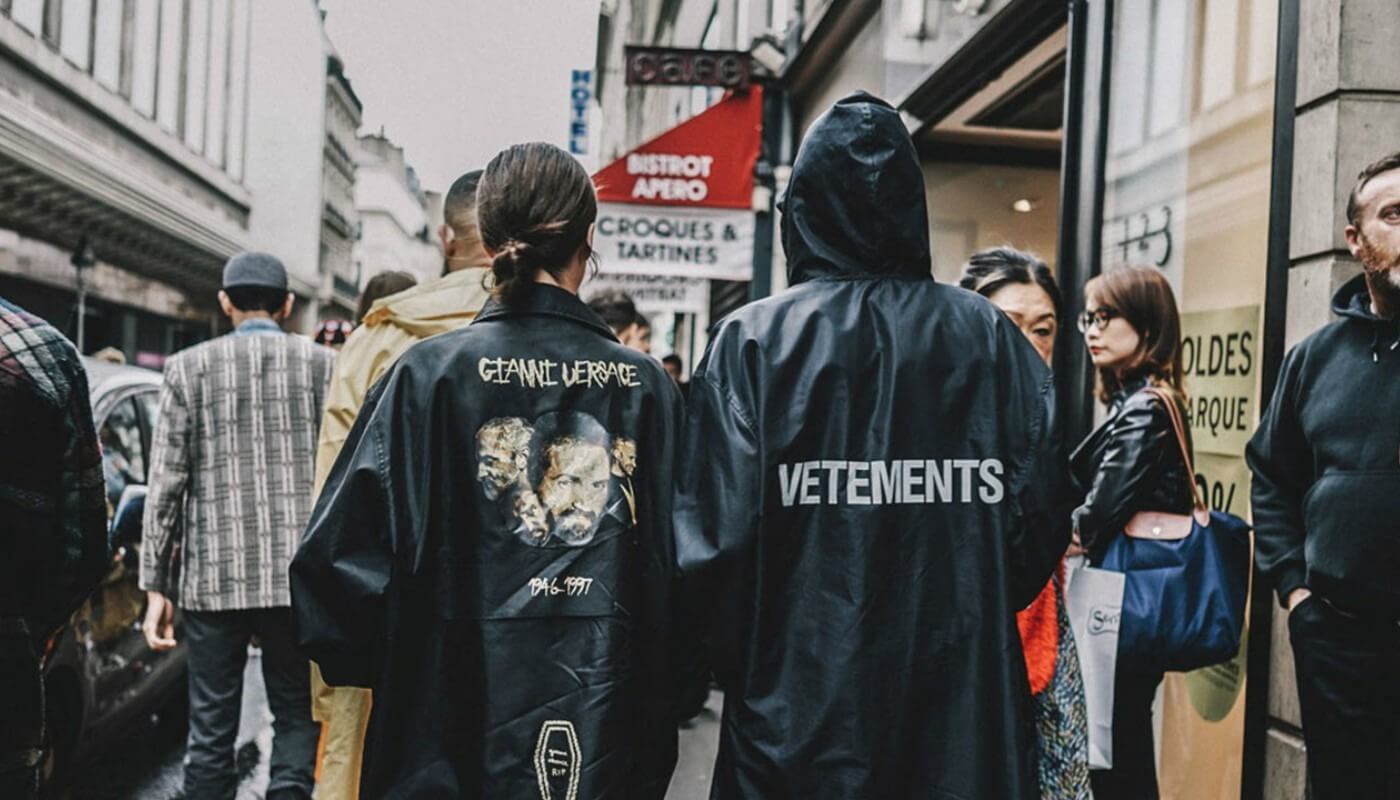 VETEMENTS is a clear case of a "love it or hate it" situation. Their proposals stomped in the fashion industry with a message of transformation and conceptualization of the common stuff. Where we saw merch, Demna saw urban luxury. Where we saw a delivery man handling parcels, he saw an exclusive association. Where we saw a drive-through, the Balenciaga's CD saw a Fashion Week venue.
Demna always wanted VETEMENTS (@vetements_official) to be a creative collective where brilliant minds could put their ideas into fashion in the most relevant and artistic way. His inspiration in the way Margiela worked was his mantra when he decided to start his brand after his productive experiences in Louis Vuitton alongside Ghesquiere and Marc Jacobs. He finally had to give up on his idea of remaining anonymous when named Balenciaga's Creative Director.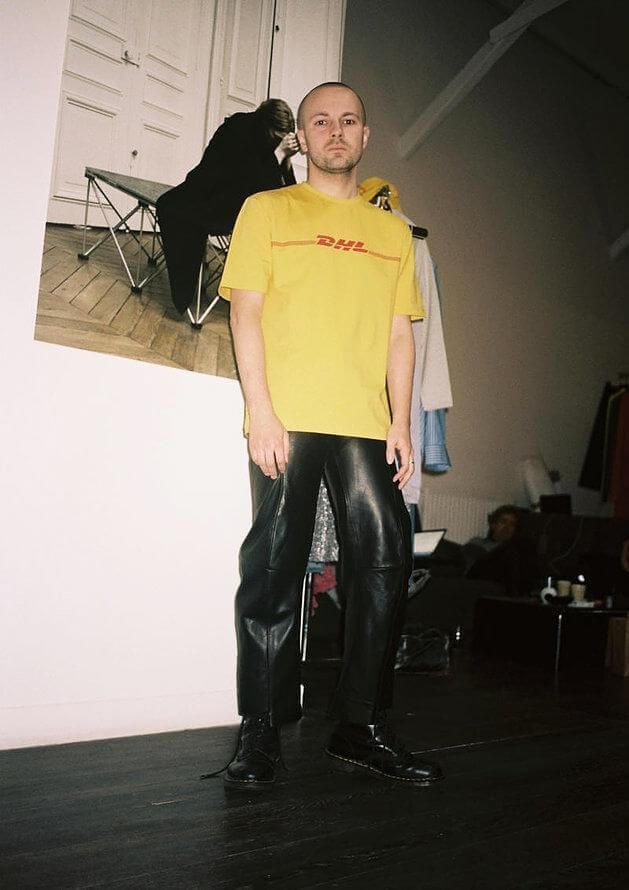 The Georgian designer's trip through the fashion universe has been filled with popularity and rejection equally. Some understood he was reinterpreting the basics of fashion with a millennial approach and bringing the meme culture for the first time as a designing strategy. Others thought he was just laughing at us all with overpriced and weirdly executed hoodies and tees under an absolute ludicrous policy of creation. Let them talk, there's no such thing as bad publicity.
His incursions in Paris Fashion Week has been an absolute success in terms of conversation. His likes for utilitarism, post-soviet inspired graphics and garments, internet and popular culture influence and classics from the streetwear paradigma has been very present in each collection dropped by Gvasalia and Co. His concepts on fashion shows were so low key they became an amazing experience for all the attendants. Walking his pieces in a mall between other brands' stores in SS17 or in a McDonald's restaurant in Champs Elysees this year has been some examples of how far VETEMENTS could go in order to conquer the luxurious normcore.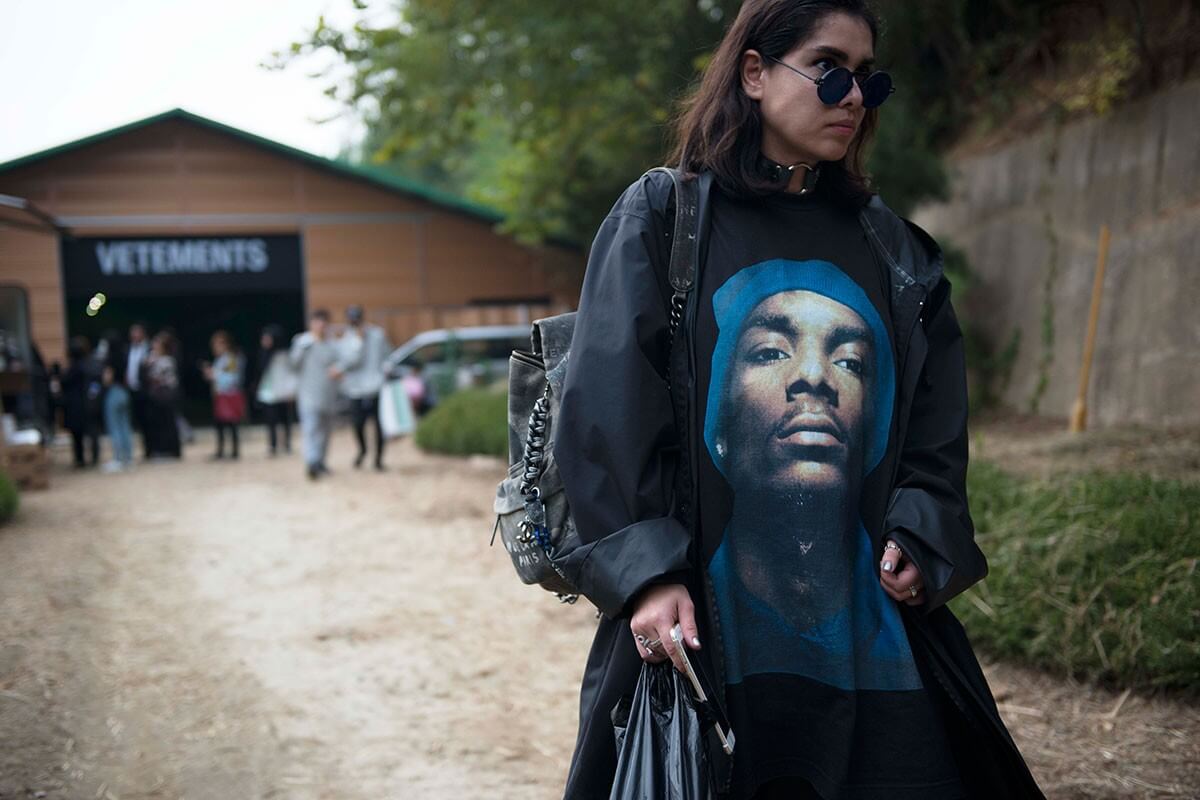 The installment of oversized hoodies and puffers was his thing. The arrival of chunky as fuck sneakers, via Balenciaga, was his thing. The resurrection of merchandise through high-end tees was his thing. The exaggeration in the construction and development of standard apparel was his thing. And we can continue for a couple of days.
But, not everything has been glory and excellence. VETEMENTS has been in the spotlight of those passionate about the traditional ideas of what fashion should be, the archival thoughts on luxury, the ones that are into classic cuts and firms. Many people didn't understand how dared they to sell a fucking DHL t-shirt at 200$. It looked like a joke to some. Many people are still confused about its edgy look on many designs. Some still don't know if it's serious fashion or trash sportswear with an excessive price tag. Was it even real??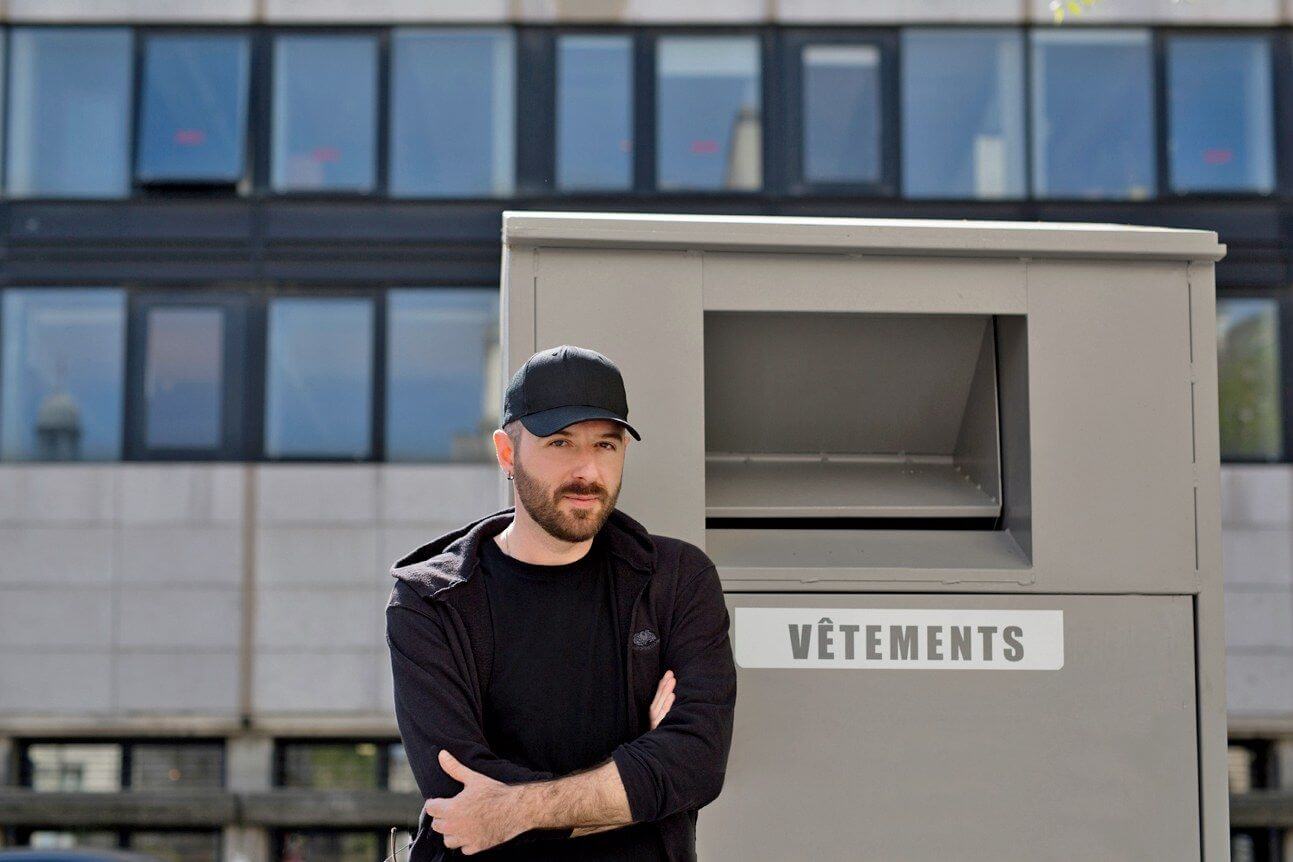 "I started VETEMENTS because I was bored of fashion and, against all odds, fashion did change once and forever since VETEMENTS appeared and it also opened a new door for so many. So, I feel that I have accomplished my mission of a conceptualist and design innovator at this exceptional brand and VETEMENTS has matured into a company that can evolve its creative heritage into a new chapter on its own."
What was real was that, after the enormous noise VETEMENTS did in their first couple of years – having Kanye West, Travis Scott, Rihanna, Celine Dion and half of the NBA players wearing anything they designed – extending the effect towards Balenciaga's rebirth, the brand collapsed. Collapsed in terms of relevance, sales and impact in the fashion scene. The meme effect disappeared. The freshness was gone. The collabs with Champion, Tommy Hilfiger, Umbro and a thousand more were useless at this point. Any webstore selling their products had them at around 60-70% less. Nobody is willing to drop a thousand bucks in a VETEMENTS hoodie anymore. The joke ain't funny anymore.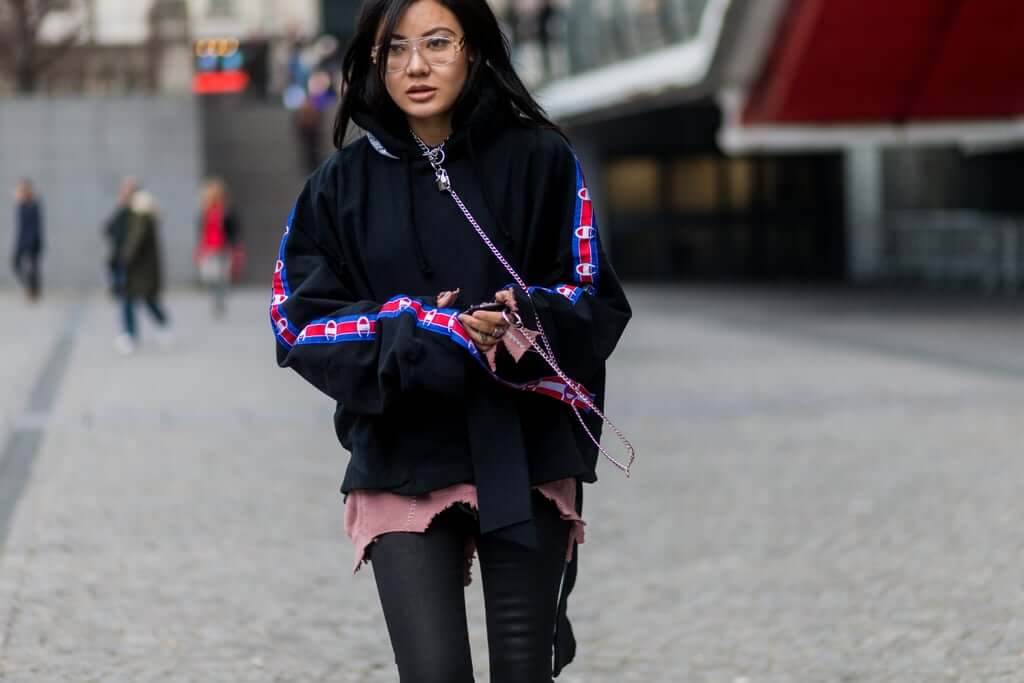 Market is wild and people want something new every damn day. Being a groundbreaking firm is not enough. The reverse Robin Hood effect was gone for good. No more poor people's clothes for the rich was the message the audience delivered. Is it two years enough to measure a project's foray in any industry? VETEMENTS made it happen.
Two years to prove Demna was right. Two years to gain respect and prestige among the centenary houses in PFW. Two years to put streetwear's language all over the planet. Two years to force the founders of fashion to design hoodies, socks and t-shirts. Two years to make Balenciaga great again thanks to VETEMENTS' influence. Two years to make fun of everything in one of the most rigid industries in the world. Two years to prepare all of us for another two years of decadence and irrelevance. Four years that ended up with Demna abandoning the project that put him in the altars of fashion.
The formula was no longer valid. But the biggest problem for Demna ain't VETEMENTS. There's no way to distinguish Balenciaga from his own brand these days. It's hard to say if a piece from VETEMENTS SS16 collection is theirs or Balenciaga's SS20. This screams loudly one thing: Demna's creativity is very limited. We obviously have to thank him for embracing the ugly and making it a trend that has trapped the rest of brands and remains present. Chunky sneakers revived thanks to him too and now basics are fashionable like never before. But for someone who comes from the Amberes Royal Academy of Fine Arts and with such an outstanding professional background the expectation is high like the sky.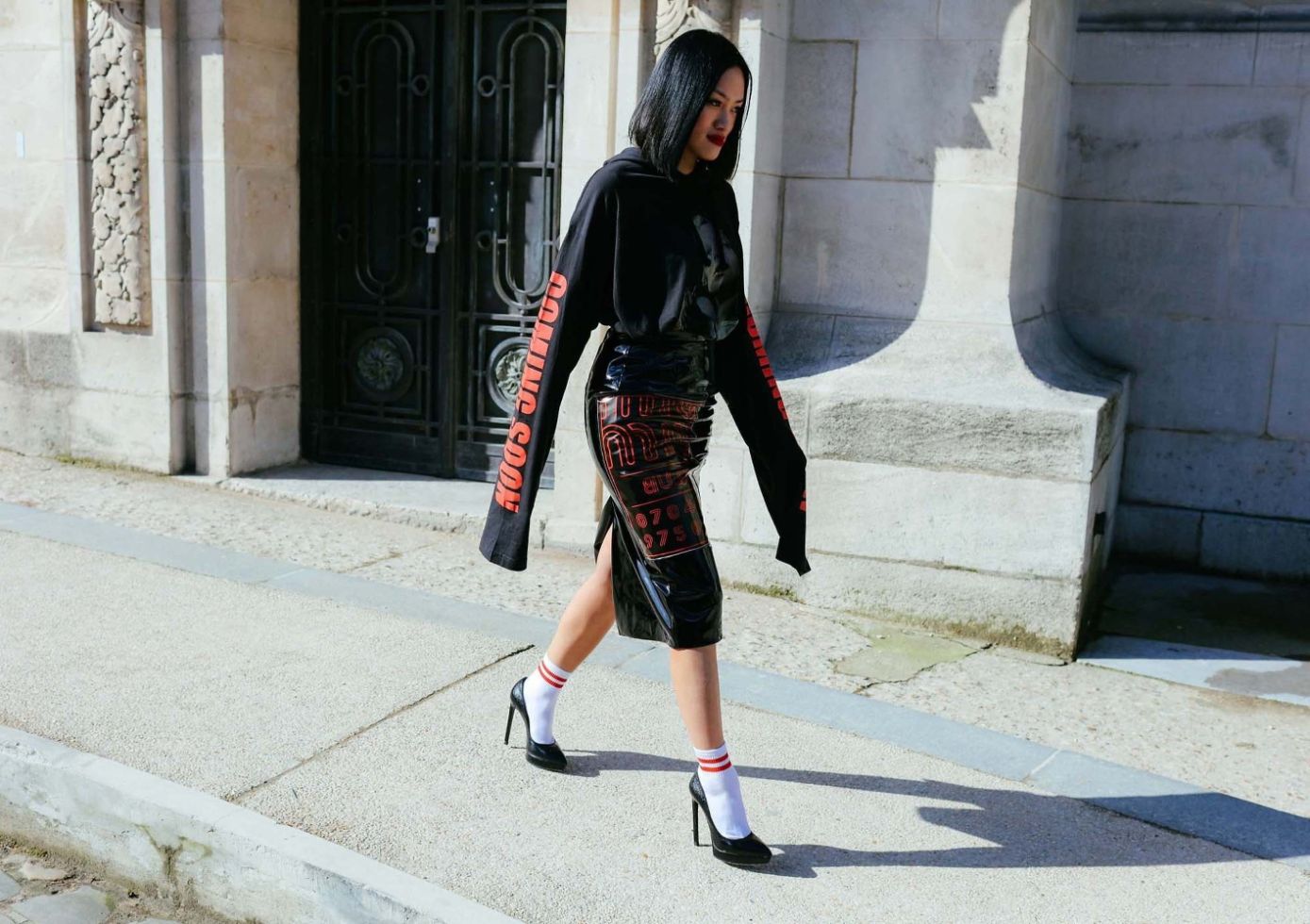 Though VETEMENTS arrived in a very appropriate moment for the fashion industry, it took very little to discover that it wasn't destined to last. The artistic resources applied in every collection were very very similar to the previous ones. The interest of the customers dropped dramatically, going from a luxury, celebs-favourite brand to an outlet one in one year. Demna himself boycotted his brand,  offering almost the same designs in Balenciaga but with better materials and a lower price tag. That made everyone move from V to B.
Experts say that from a retail point of view, VETEMENTS is dead. Will Balenciaga (@balenciaga) suffer the Gvasalia effect? Should the Zurich-based designer swerve his imagery before crashing a major brand like Balenciaga? Now everything around Demna is full of doubts and the fashion moguls are expecting a reaction from him after leaving his brand. Will he be capable? He's not the only one in this situation. Virgil Abloh is influencing Louis Vuitton with his Off-White imaginary, Raf Simons saw how Calvin Klein took a big portion of his creative energy and JW Anderson's own collections are losing strength in favor of LOEWE's to name some.
Demna said BYETEMENTS. We hope he's not on his way to BYELENCIAGA too.