READ IN: Español
The collection presented yesterday in Shanghai by Louis Vuitton Men, with Virgil Abloh at the helm, has once again left that feeling of stagnation that is beginning to be worrying. Yesterday's show showed the first part of the collection, which will have a second part in Tokyo.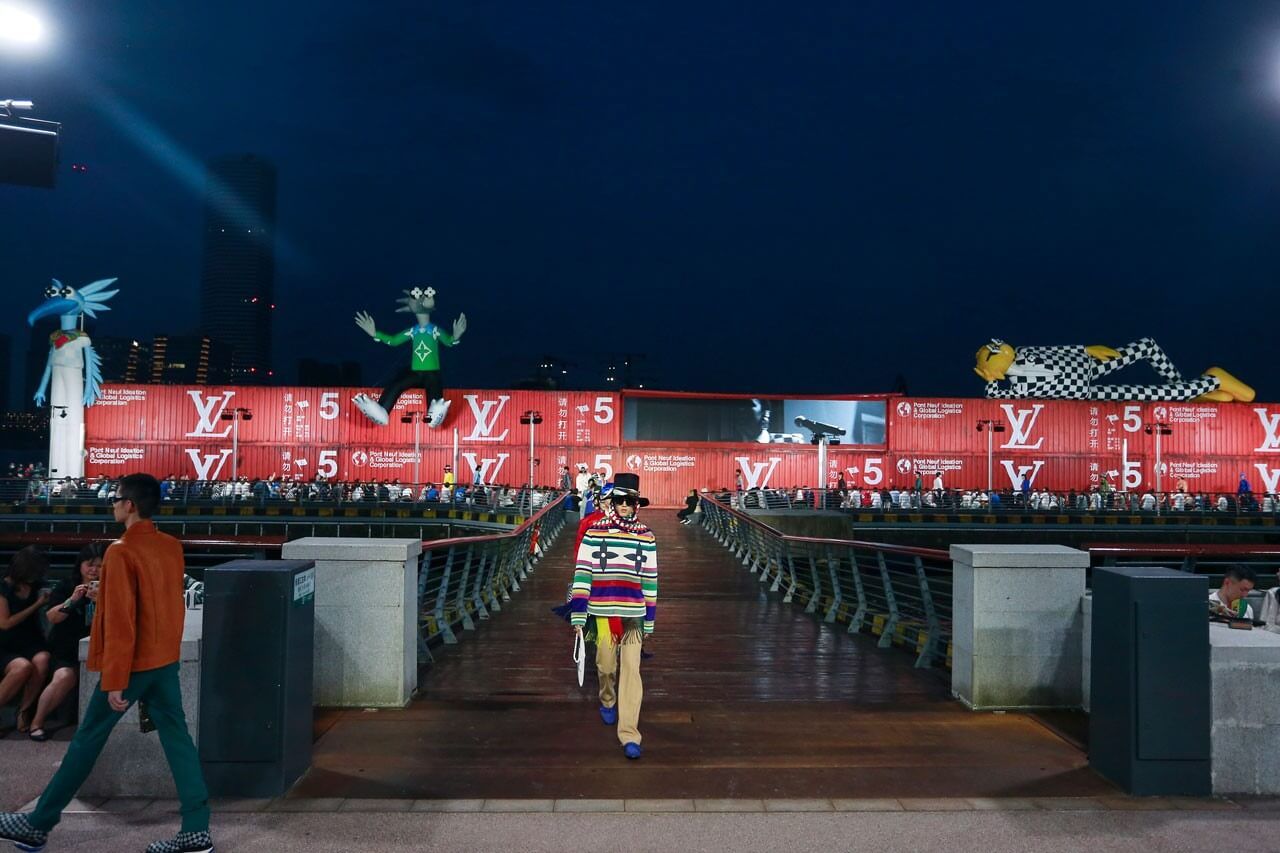 The collection
Virgil arrived in Shanghai determined to shake off the criticism of those who believe his time in LV has already passed. He didn't make it.
To his credit, for the first time in the company's history, the collection is almost entirely made up of stock excedents and pieces from previous collections. Upcycling came to the French house. The importance of making fashion sustainable is crucial for the future of the planet, and Vuitton's visibility is essential for this increasingly widespread trend to continue.
In Virgil Abloh's case, recycling has played a nasty trick on him. In a proposal in which tayloring and office wear play a main role, the feeling is one of deja vu, once again. Off White's  founder visit to Paris is leaving more shadows than lights. Unlike houses like Gucci or Dior, Vuitton's men's section doesn't seem to be moving forward. You can't see a defined imaginary or an evolution in the proposals. Enough time has passed for Abloh's creations for LV to show some growth. This has not been the case. Any piece of any collection designed by the DJ and architect can appear in any of the shows of the French house without any discrepancy. Not cool.
The Shanghai parade, broadcasted on Instagram Live, got off to a bad start. When the cameras pointed to the audience, it was clear that there was no sign of safety distance nor were those present wearing facemasks. This provoked a lot of comments during the broadcast of the show on IG, generating a certain disconcert because of the context in which we find ourselves with the global pandemic.
For this occasion, and under the umbrella of upcycling, Virgil offered a first selection of garments and accessories that, in essence, are adaptations of other creations of his. In "Message in a bottle", the collection's name, there is a greater presence of the famous damier from the Paris' maison. On this occasion, he offers versions in beige/orange and with psychedelic prints. The massive presence of the trench coat was repeated once more and the bet on tayloring was maintained as on previous occasions. This time, Virgil had the collaboration of the Kazak creative Abzal Issabekov (@abzalissabekov), RTW designer at Louis Vuitton since 2018. This young talent was the first Kazakhstan-born designer to present a collection at Central Saint Martin's, where he graduated in 2016. In this short time, he has worked for Celine and Helmut Lang before making a stop at the LVMH jewel.
Returning to the collection, we appreciate a drastic change in the color palette. The presence of strident, electric tones and very 70s prints differs from the more sober proposals of previous collections. These acidic tones remind us of Magliano's designs for SS21.
Under the influence of the "Zoom with friends" we appreciate the presence of stuffed animals hanging from a multitude of garments and accessories, giving a childlike air to their concept. The inspiration for SS21 is a poem by Sun Ra. The also Jazz composer recites in "I'll wait for you (Strange Worlds in my mind)" : "Where human feet have never trod, where human eyes have never seen / I'll build a world of abstract dreams, and wait for you". This abstract and psychedelic universe is the one that emanates from the Rockford-born creations in SS21.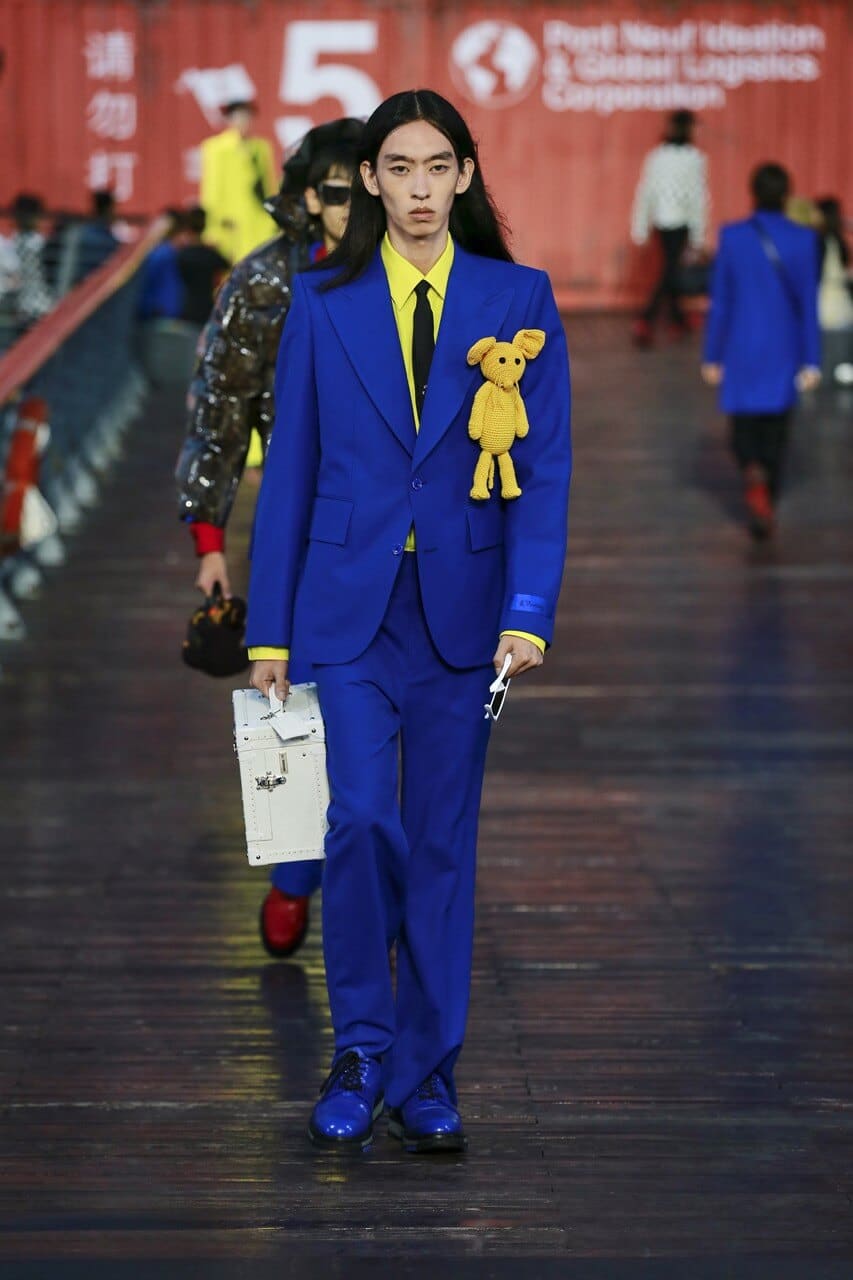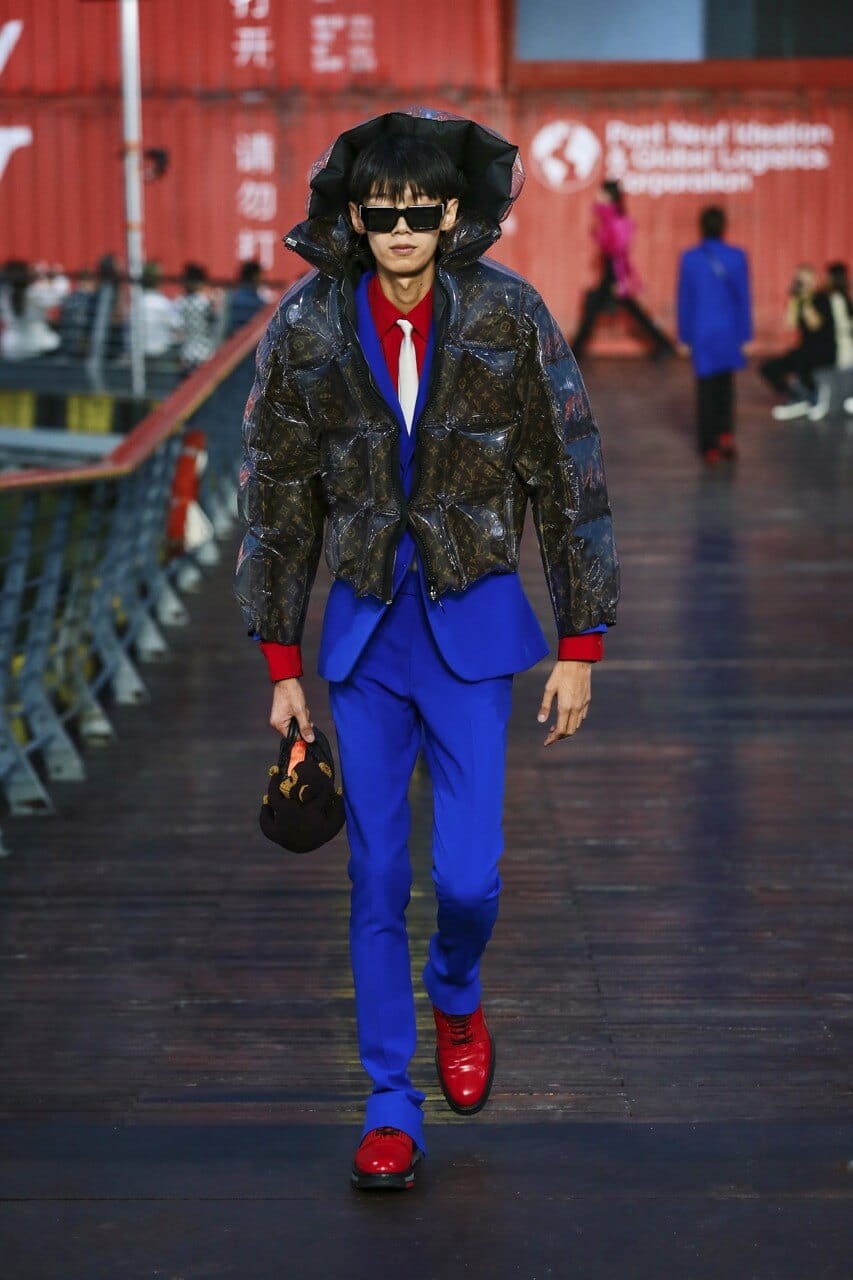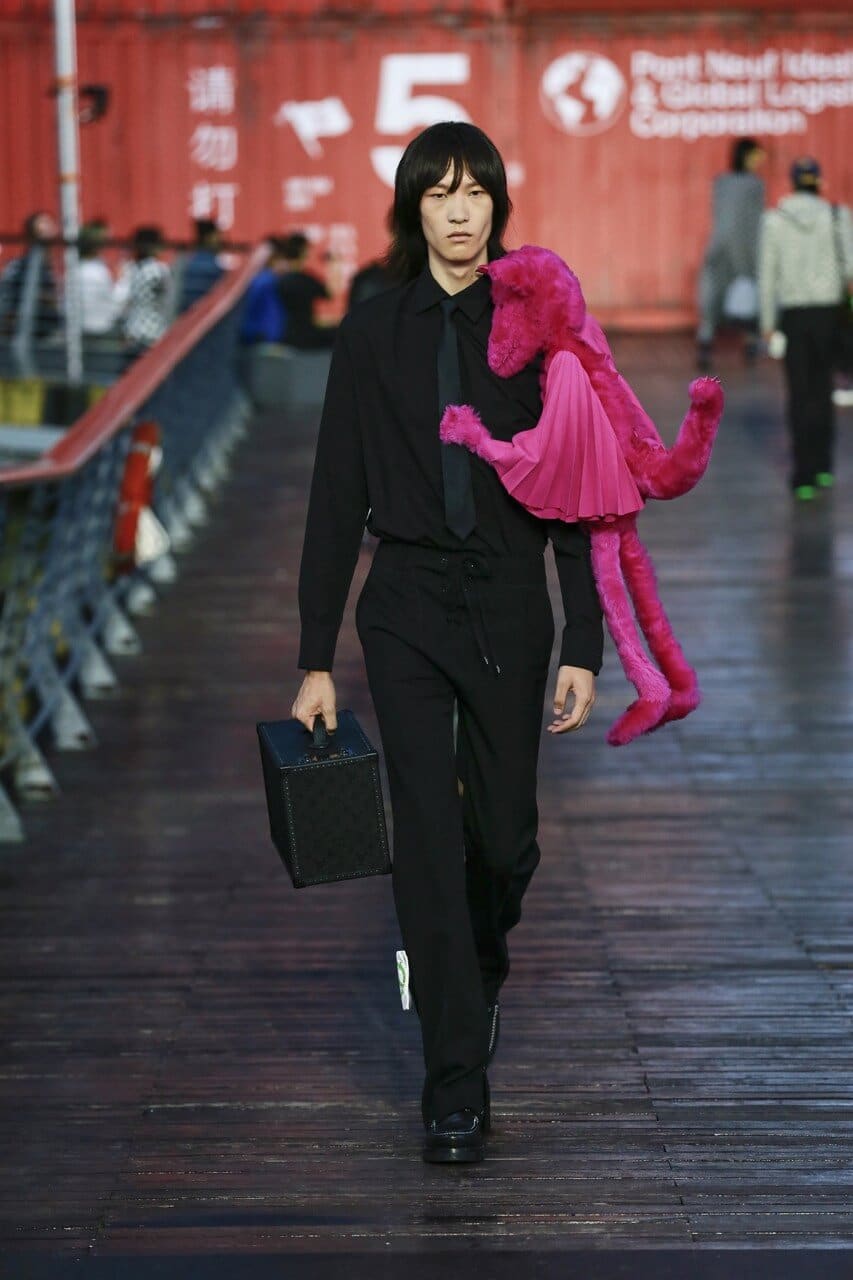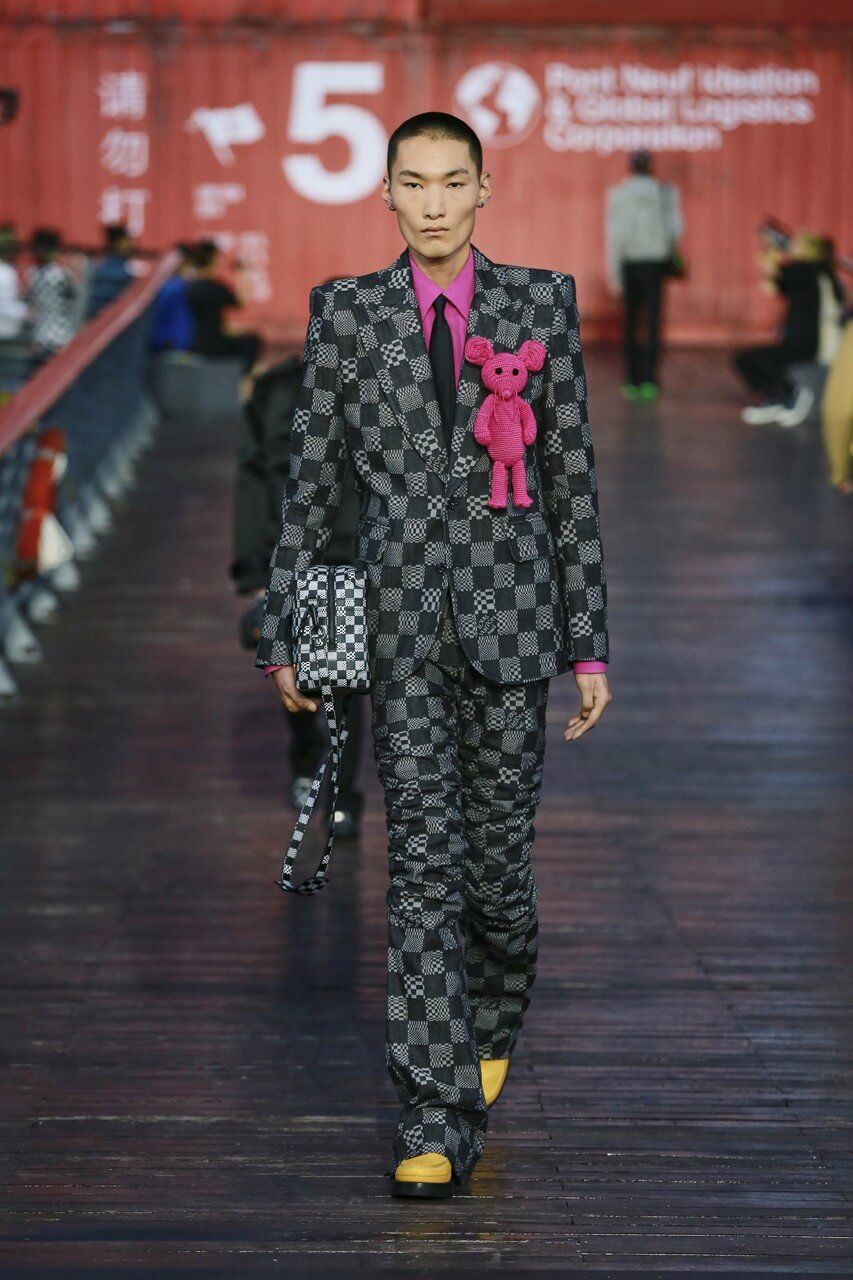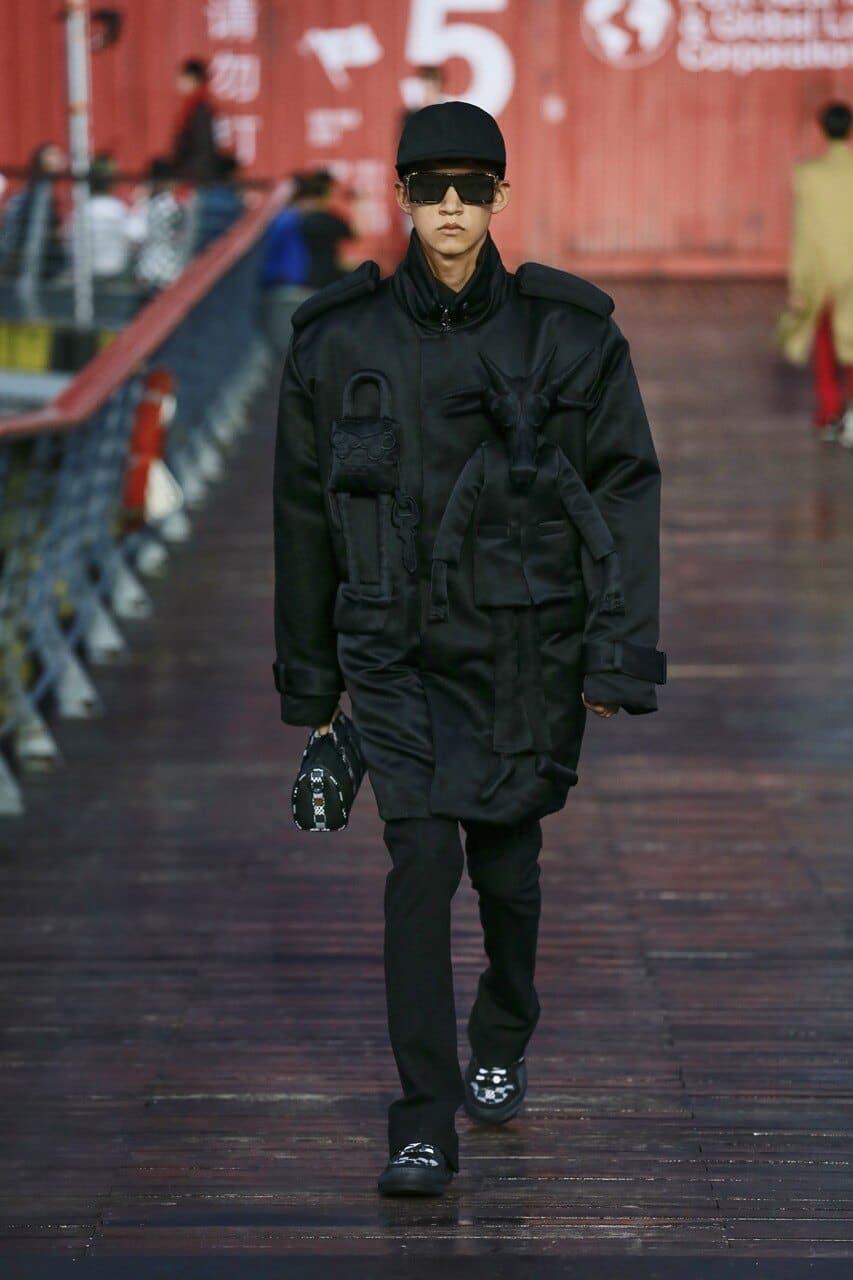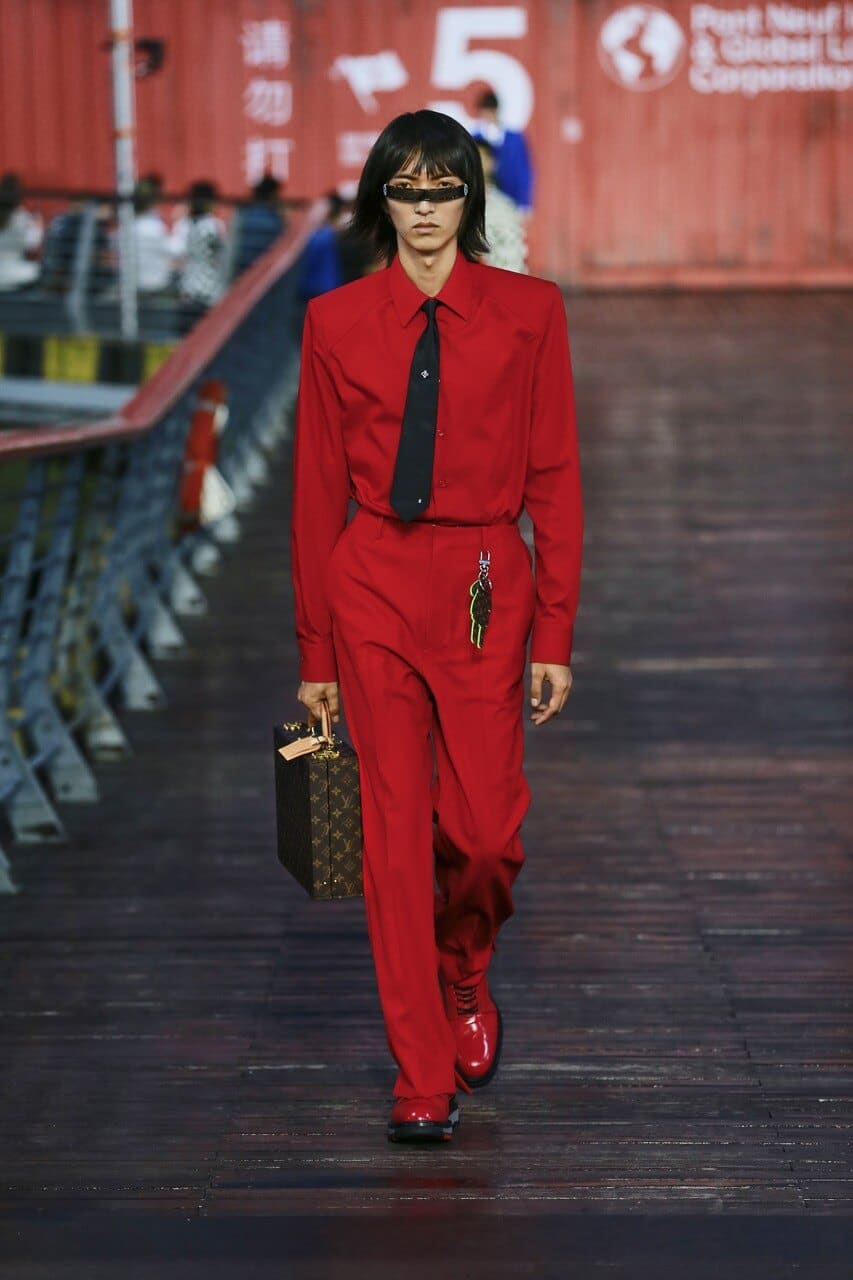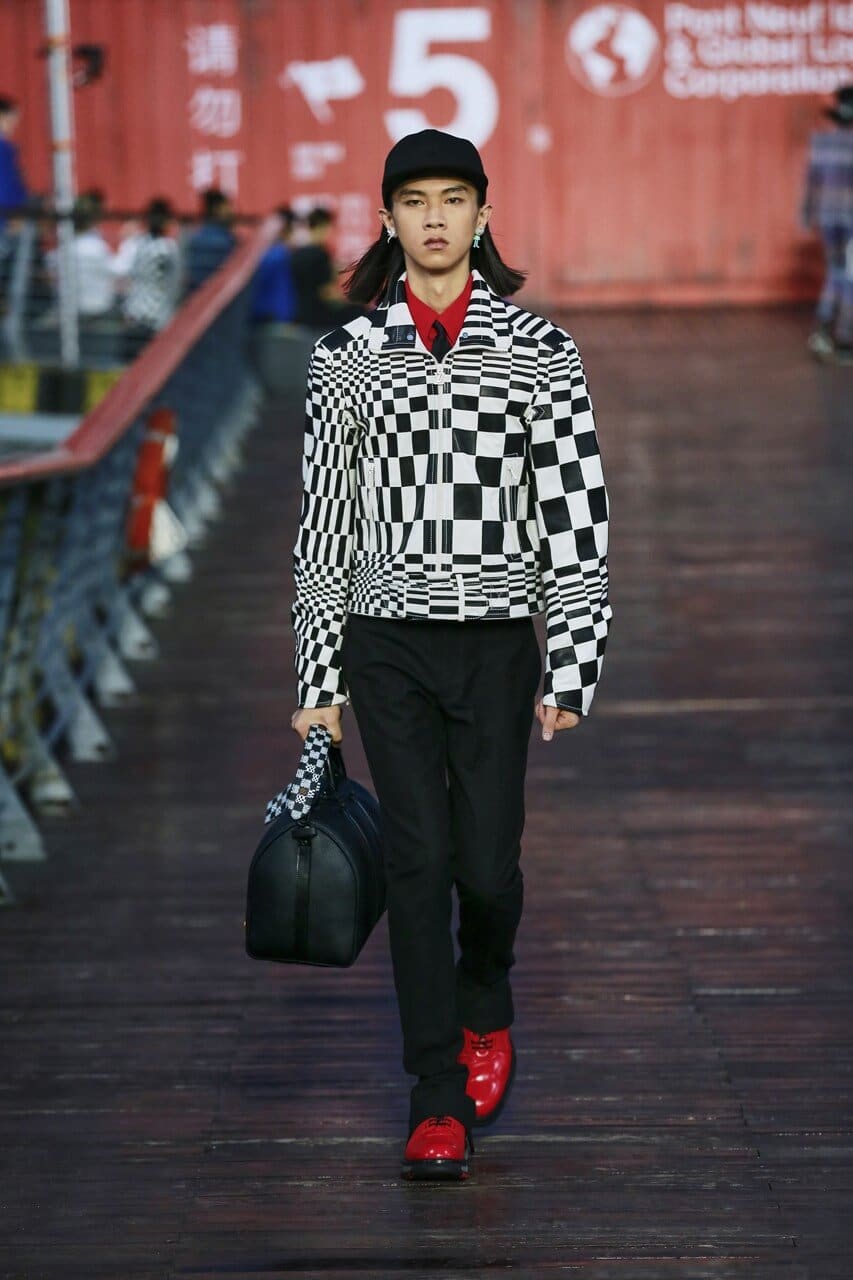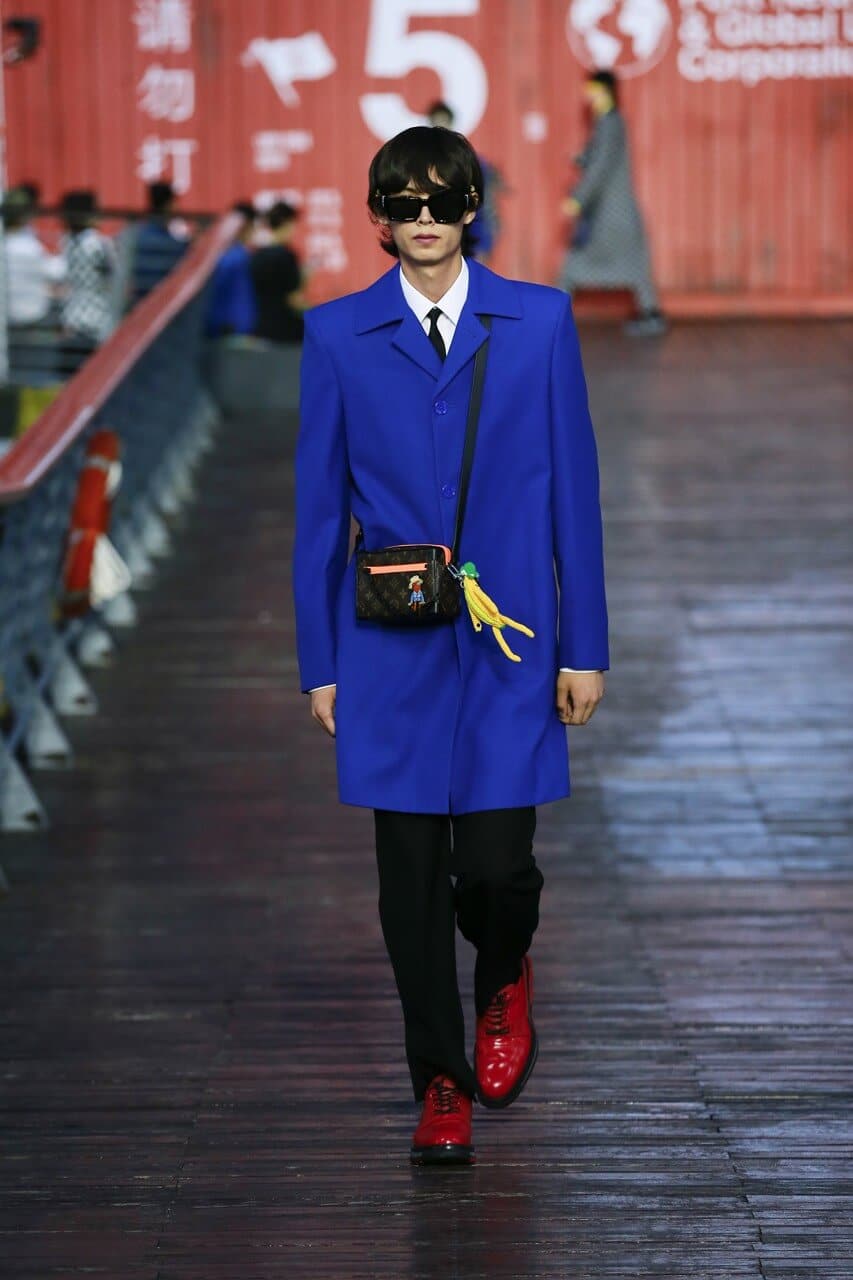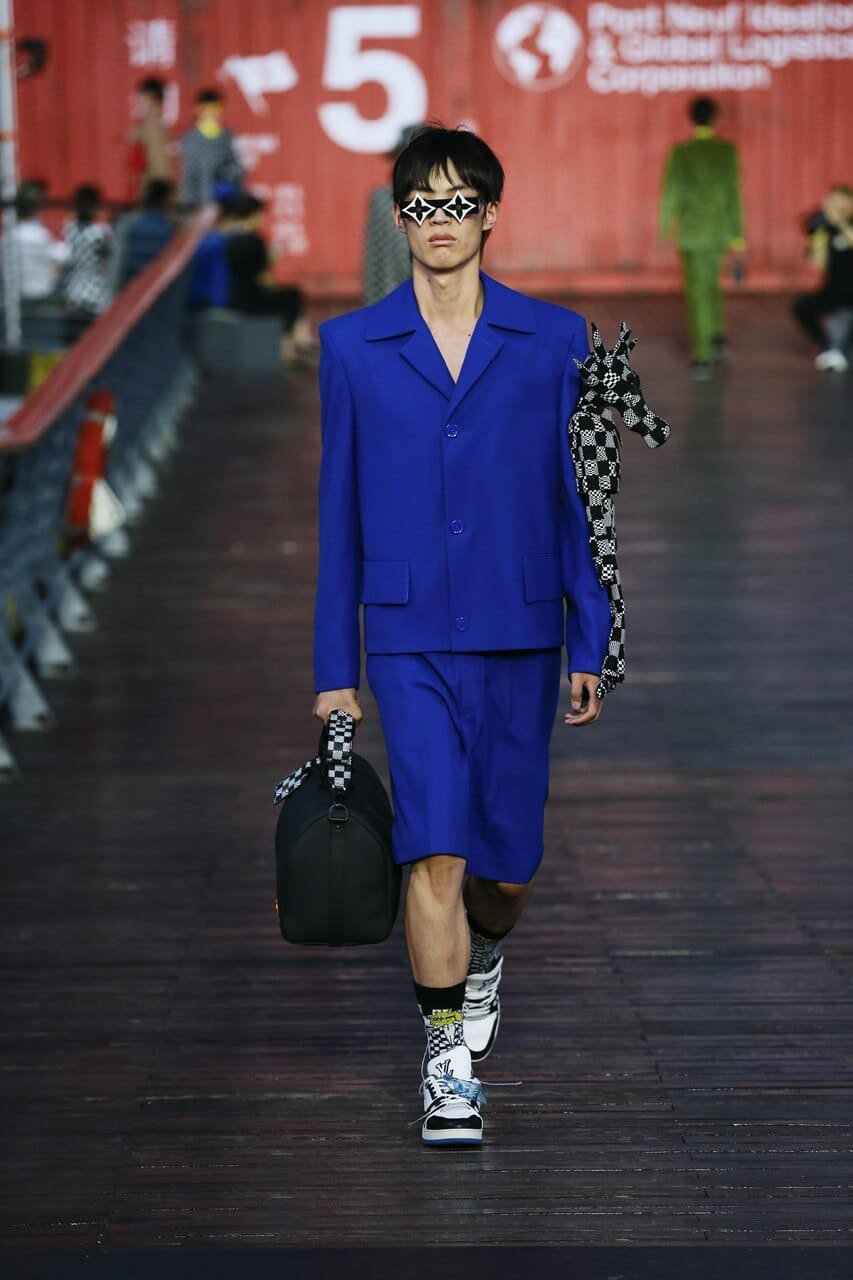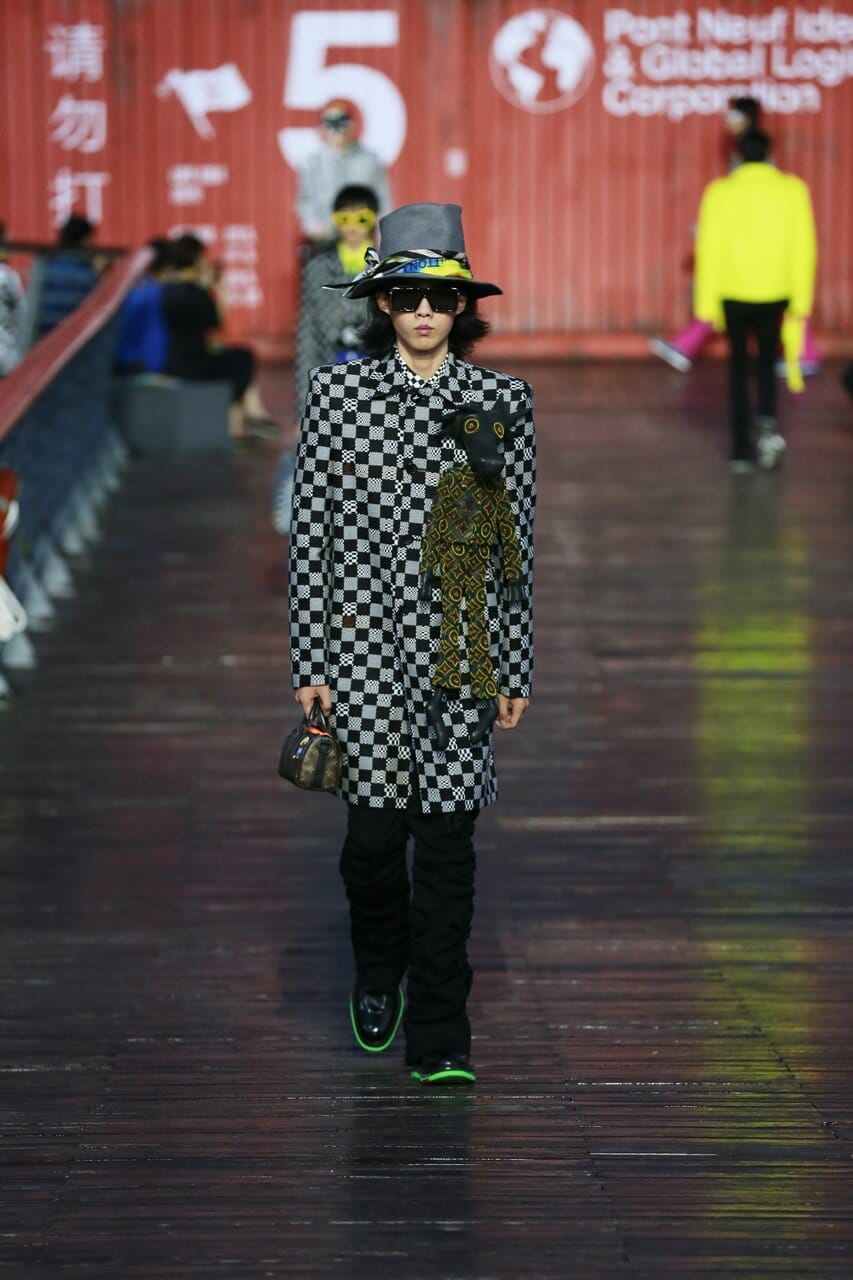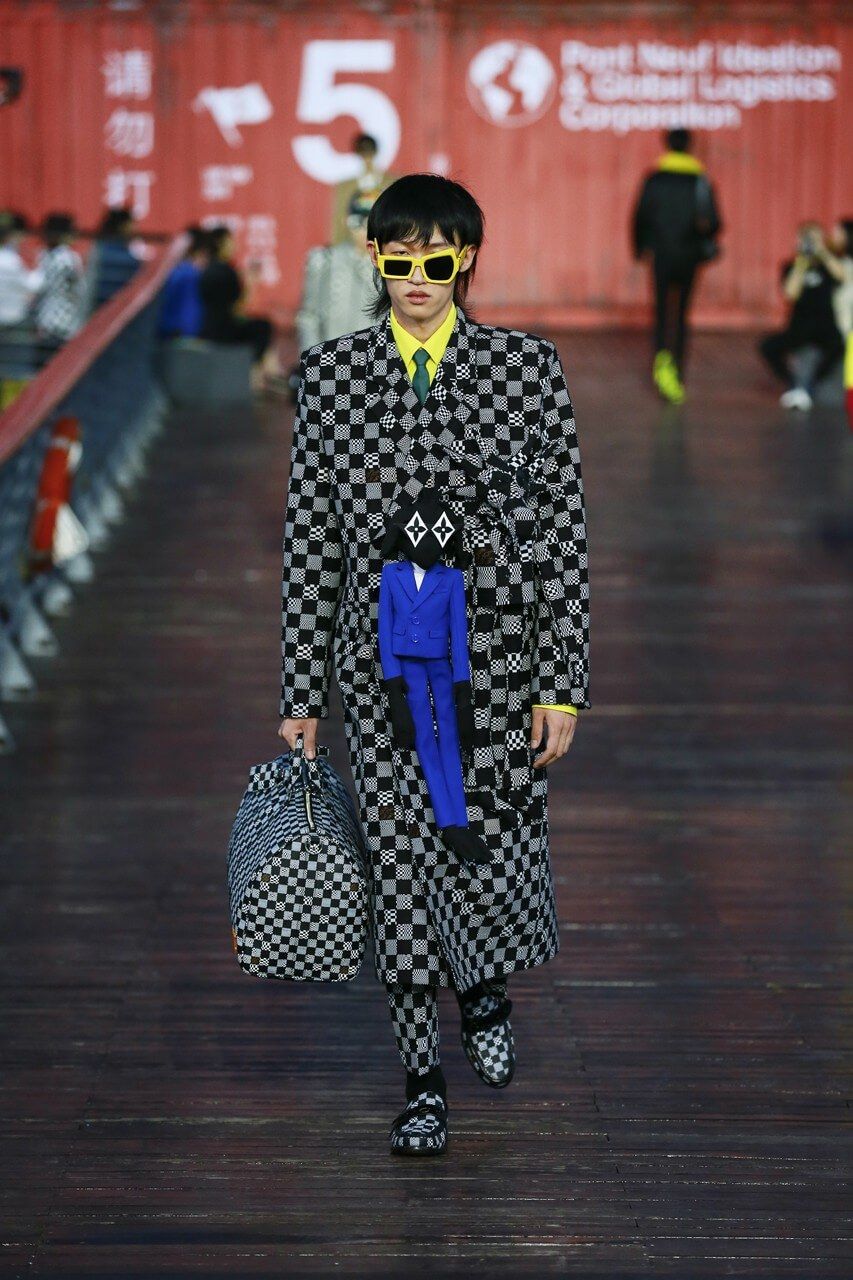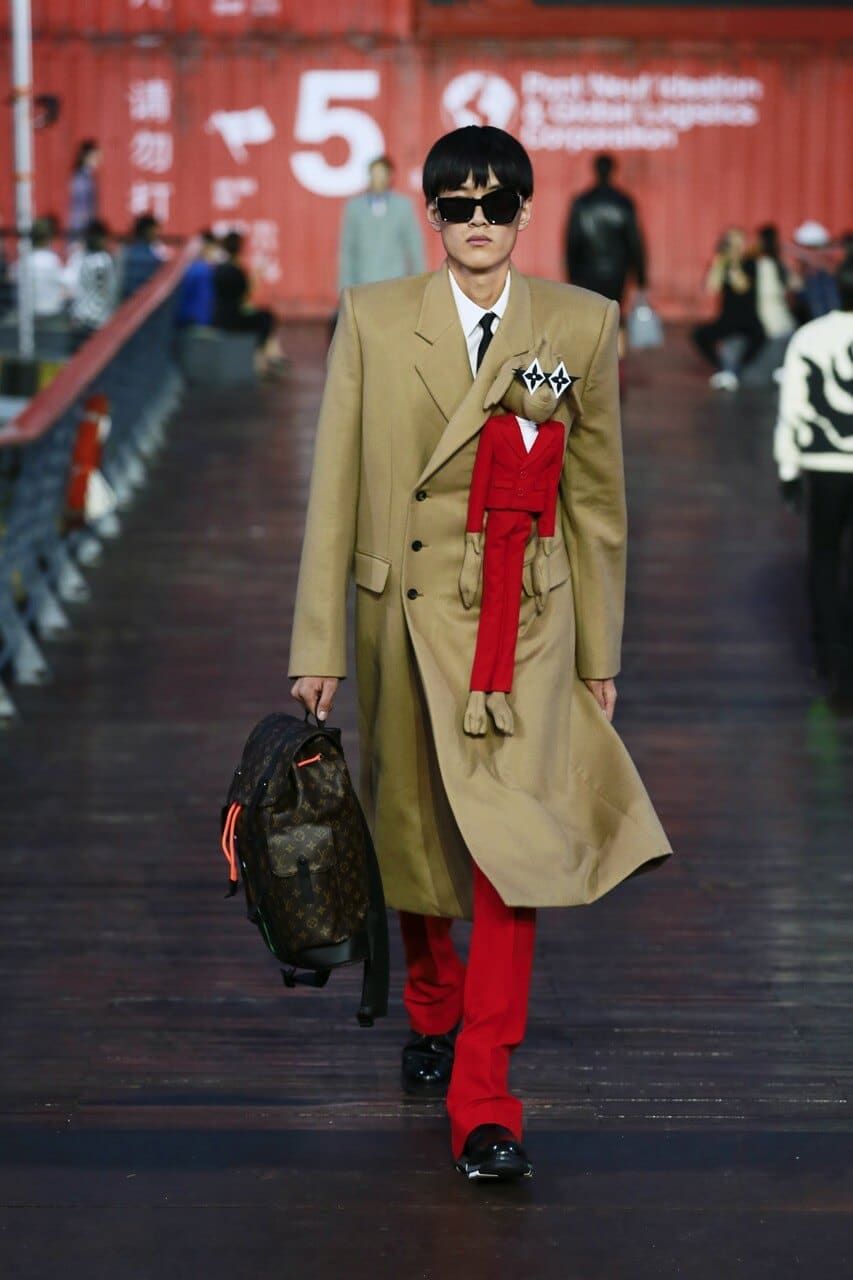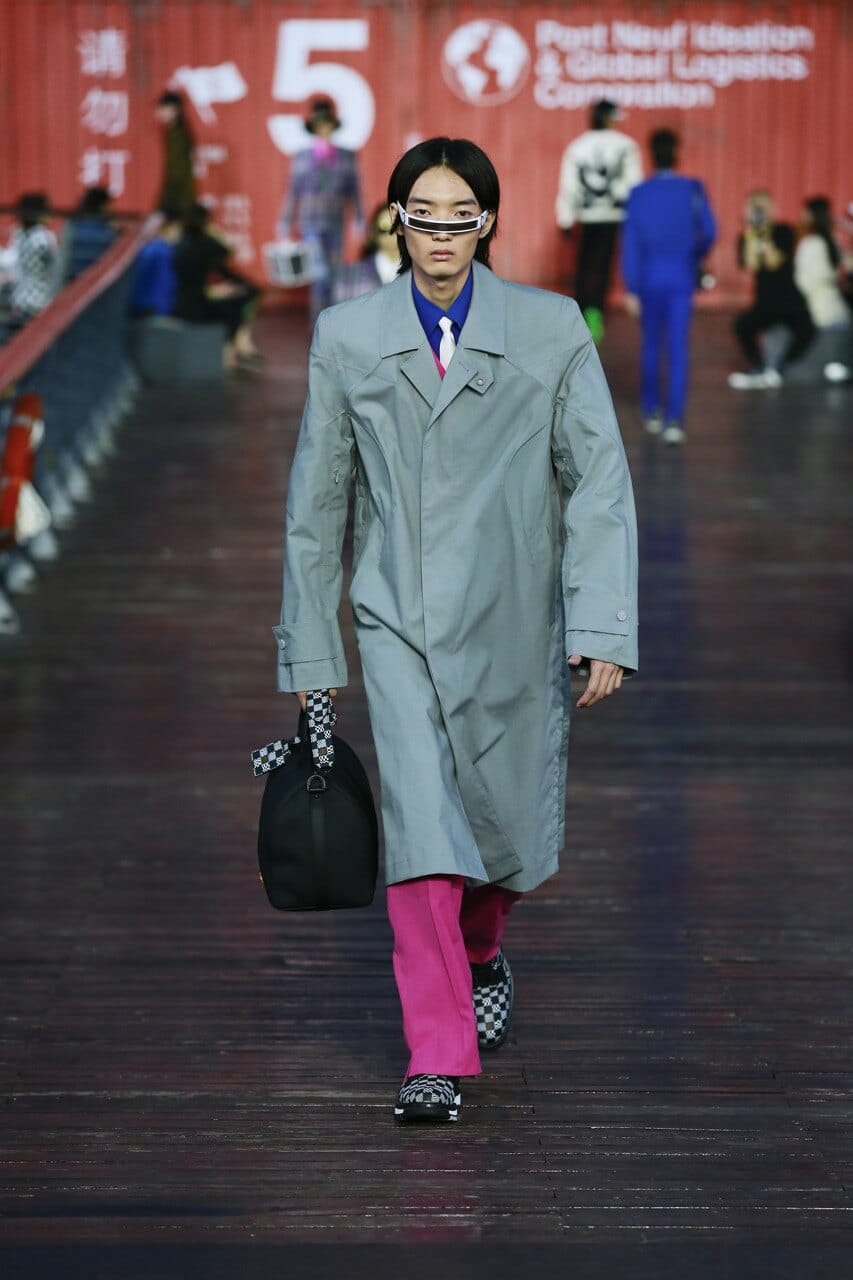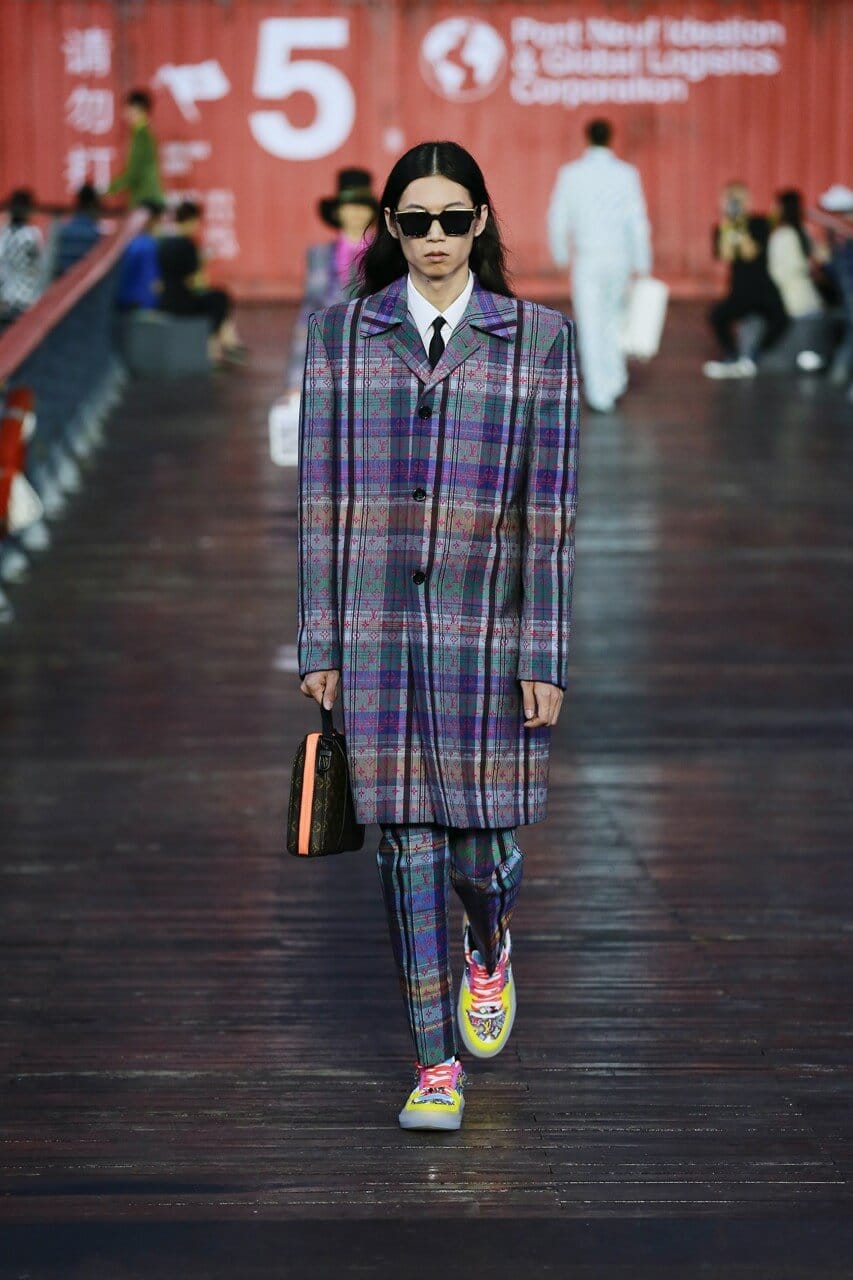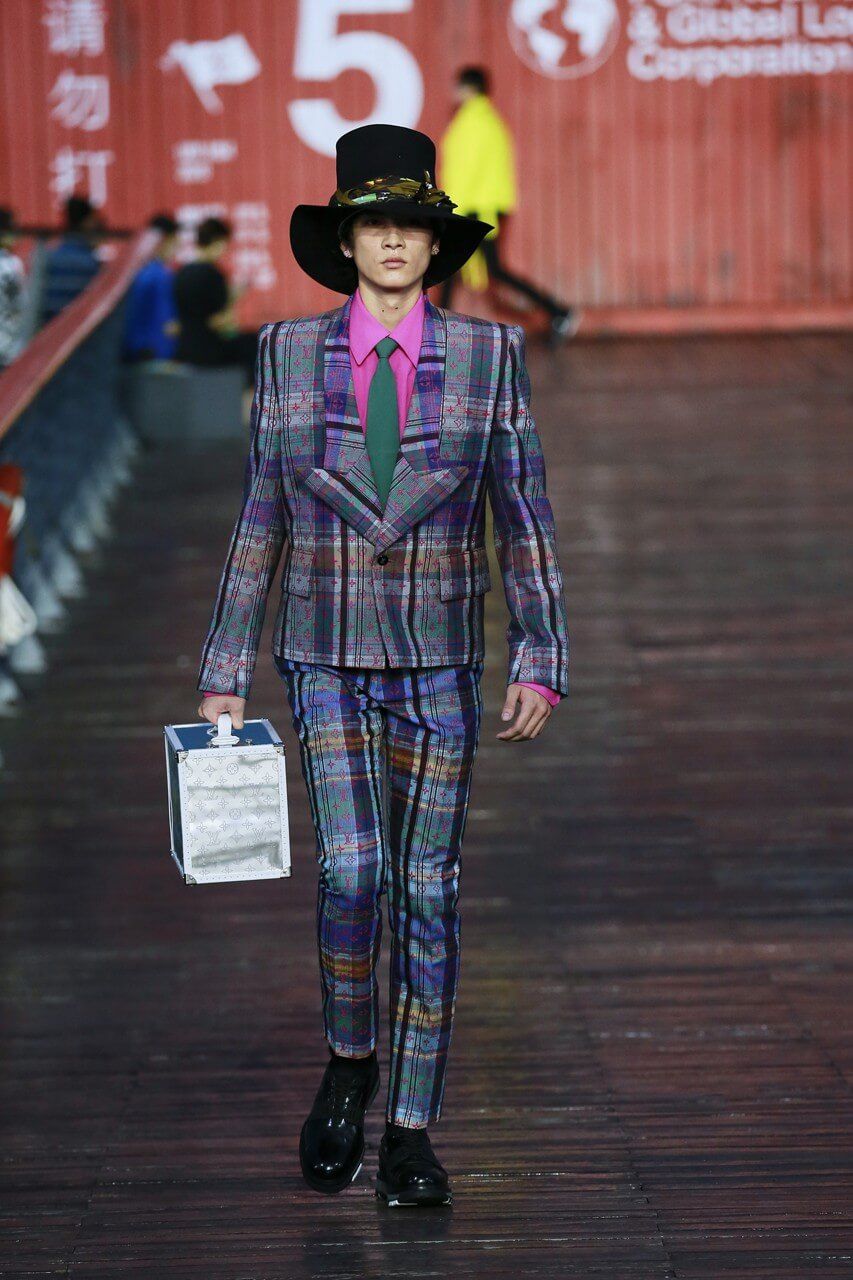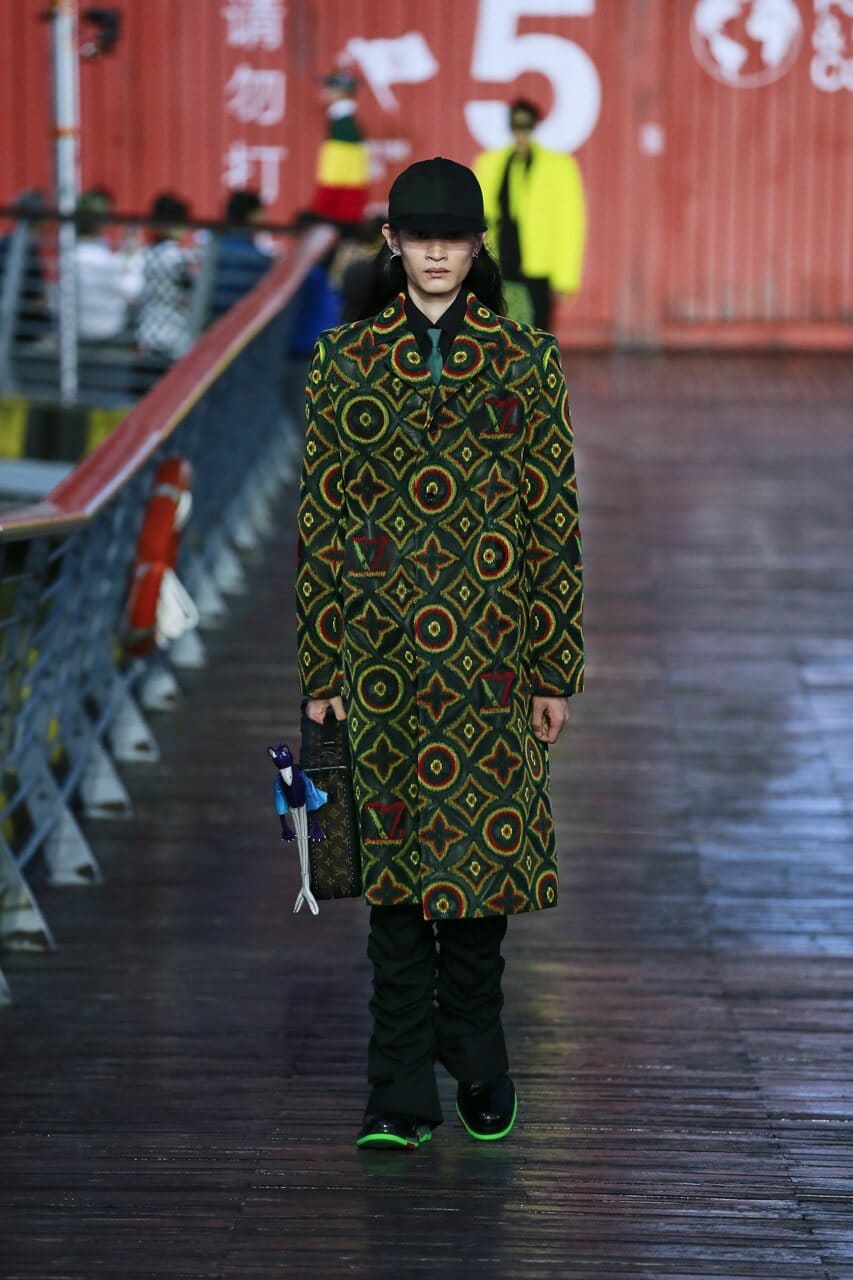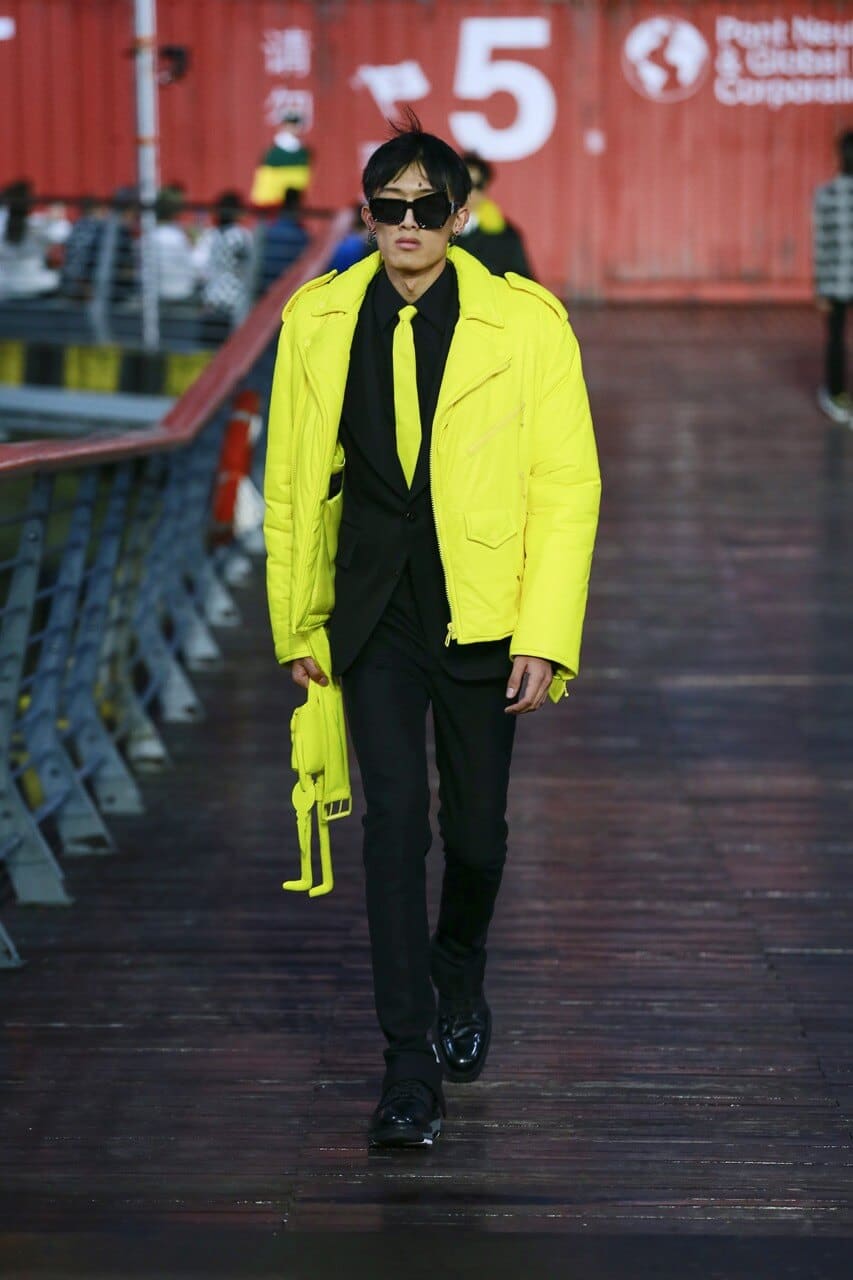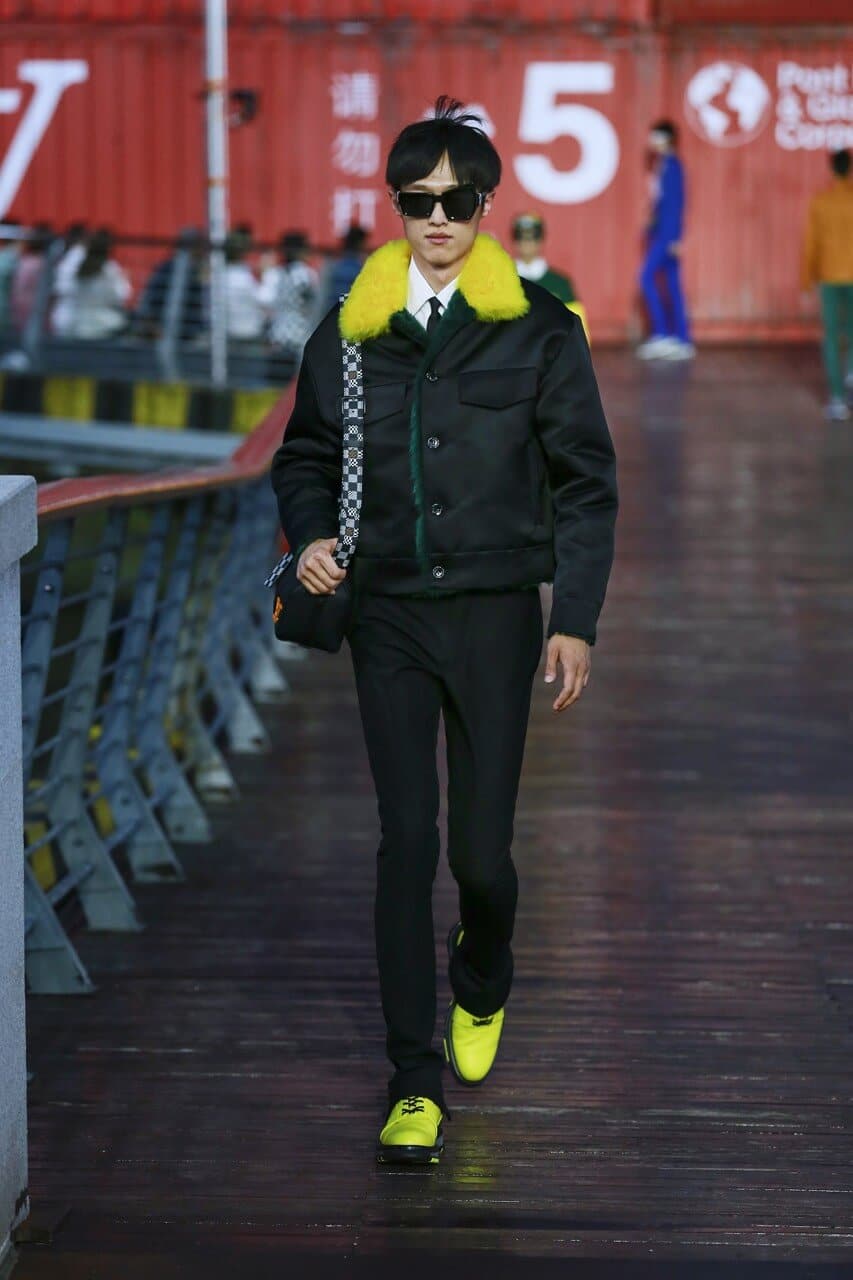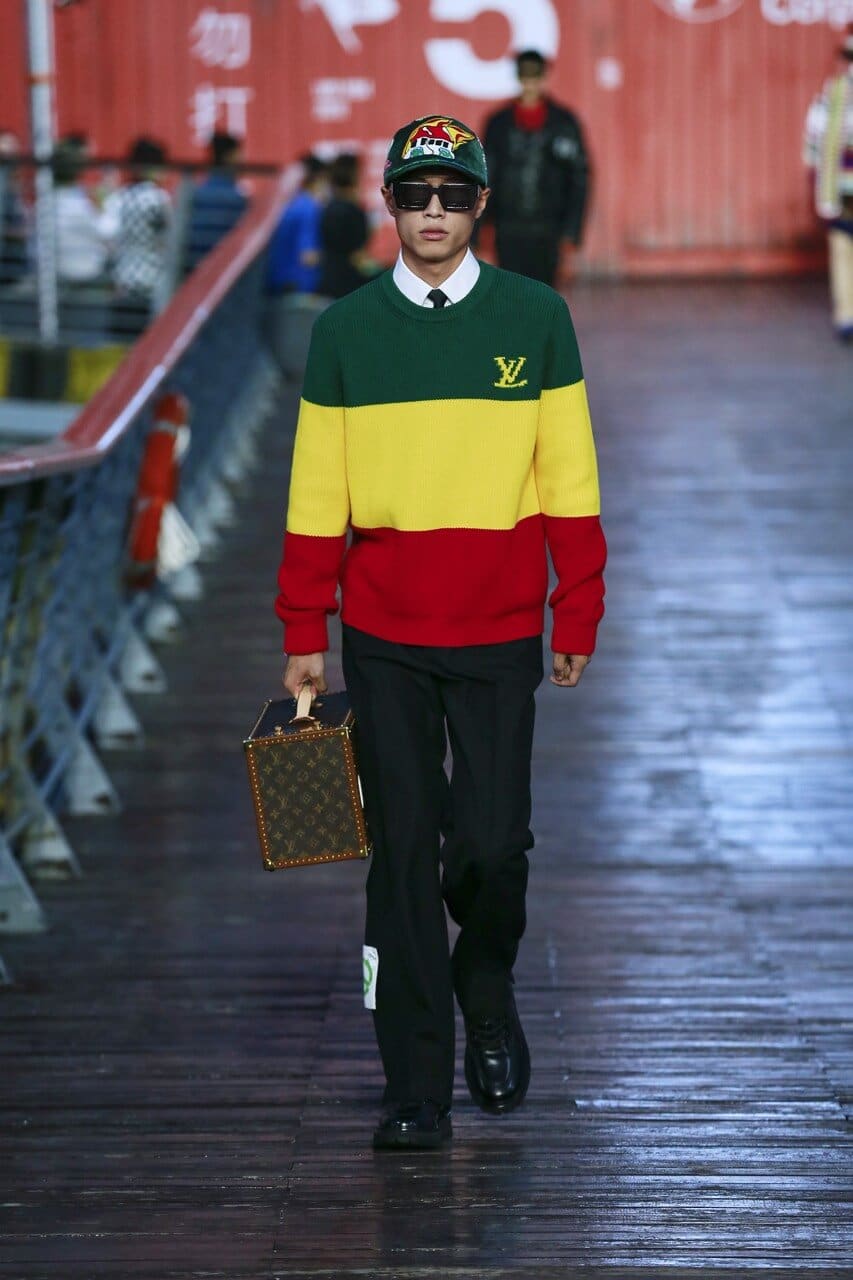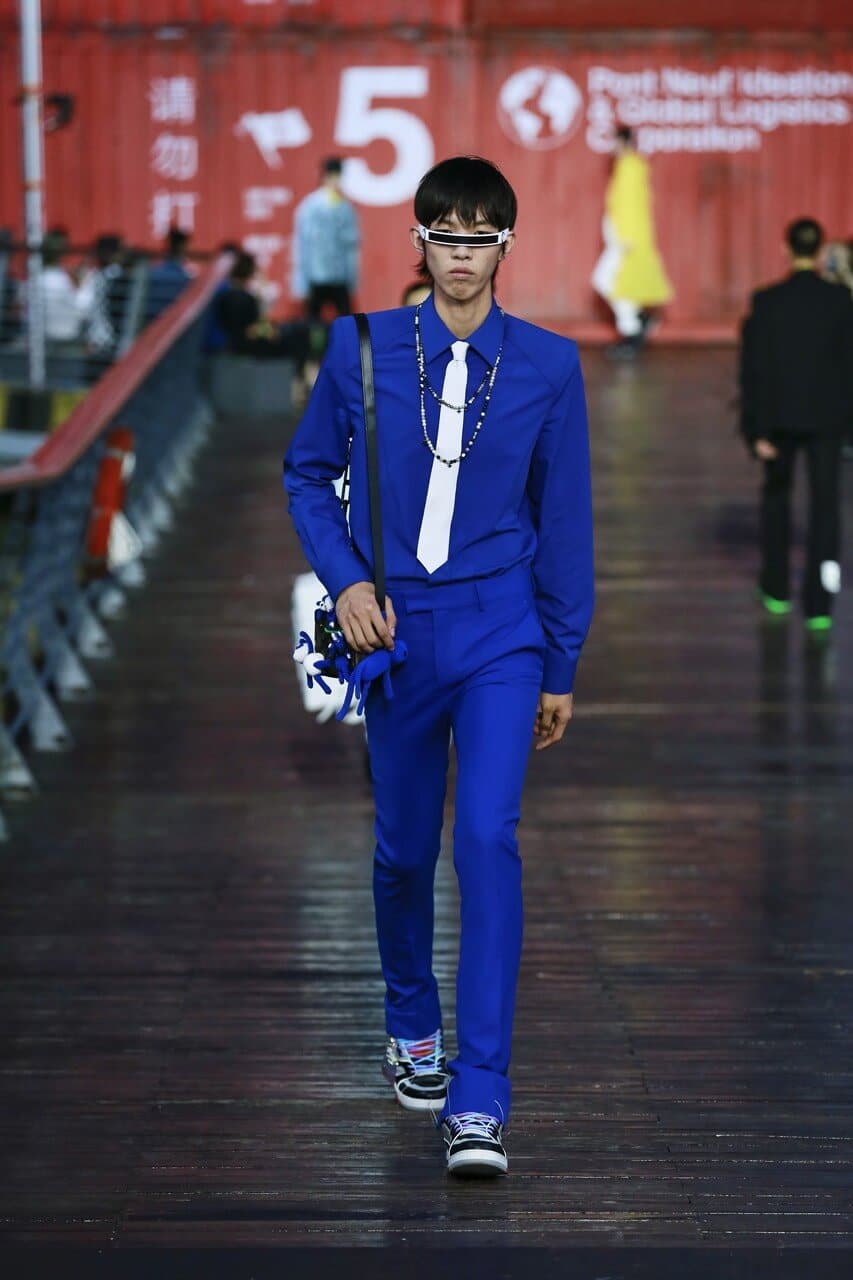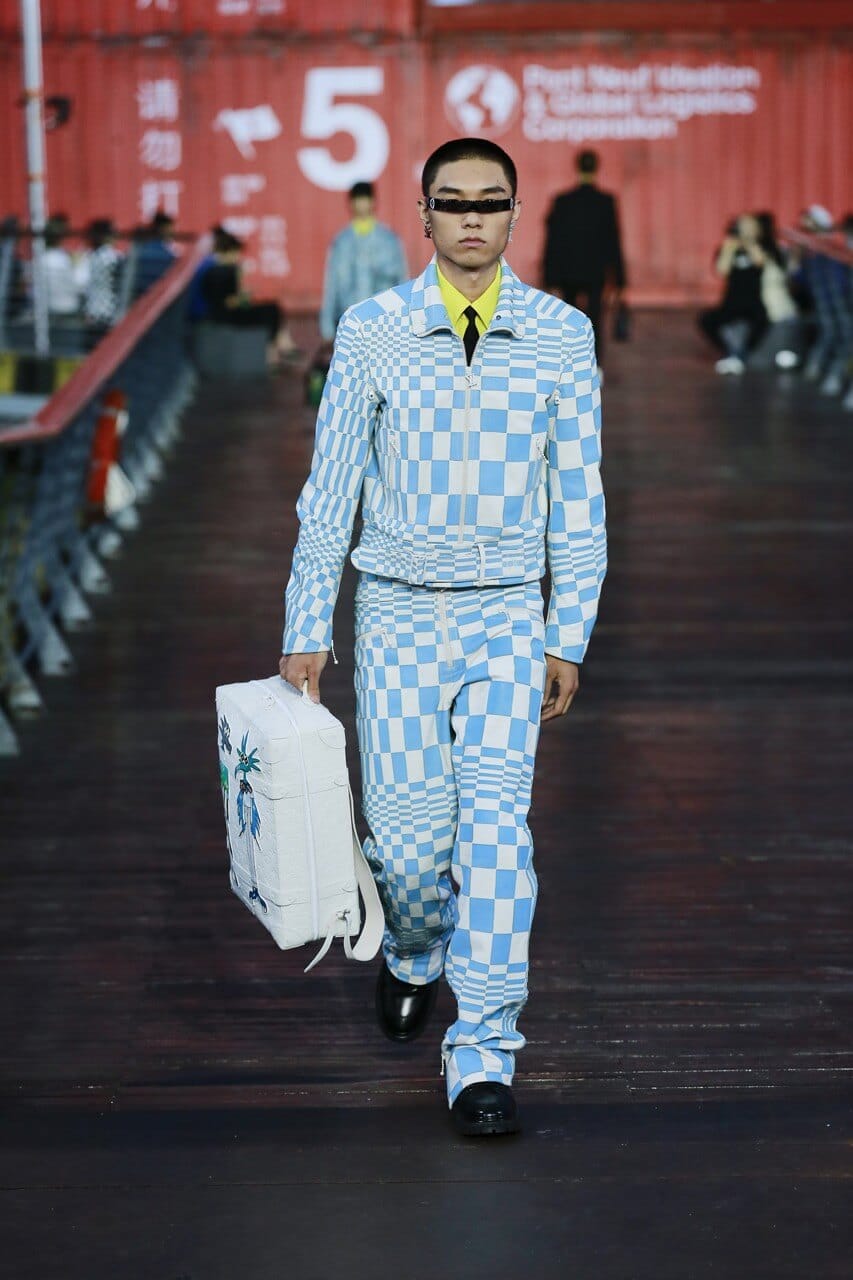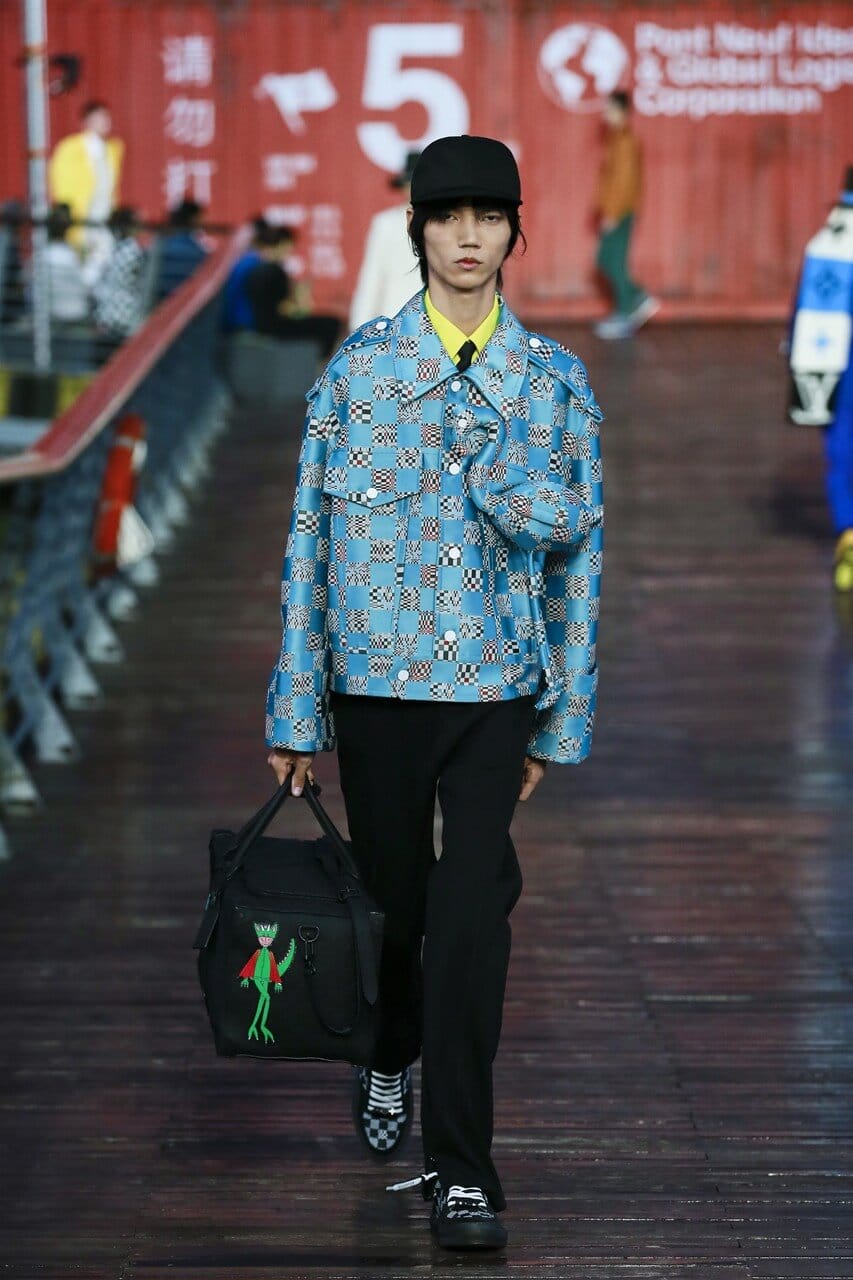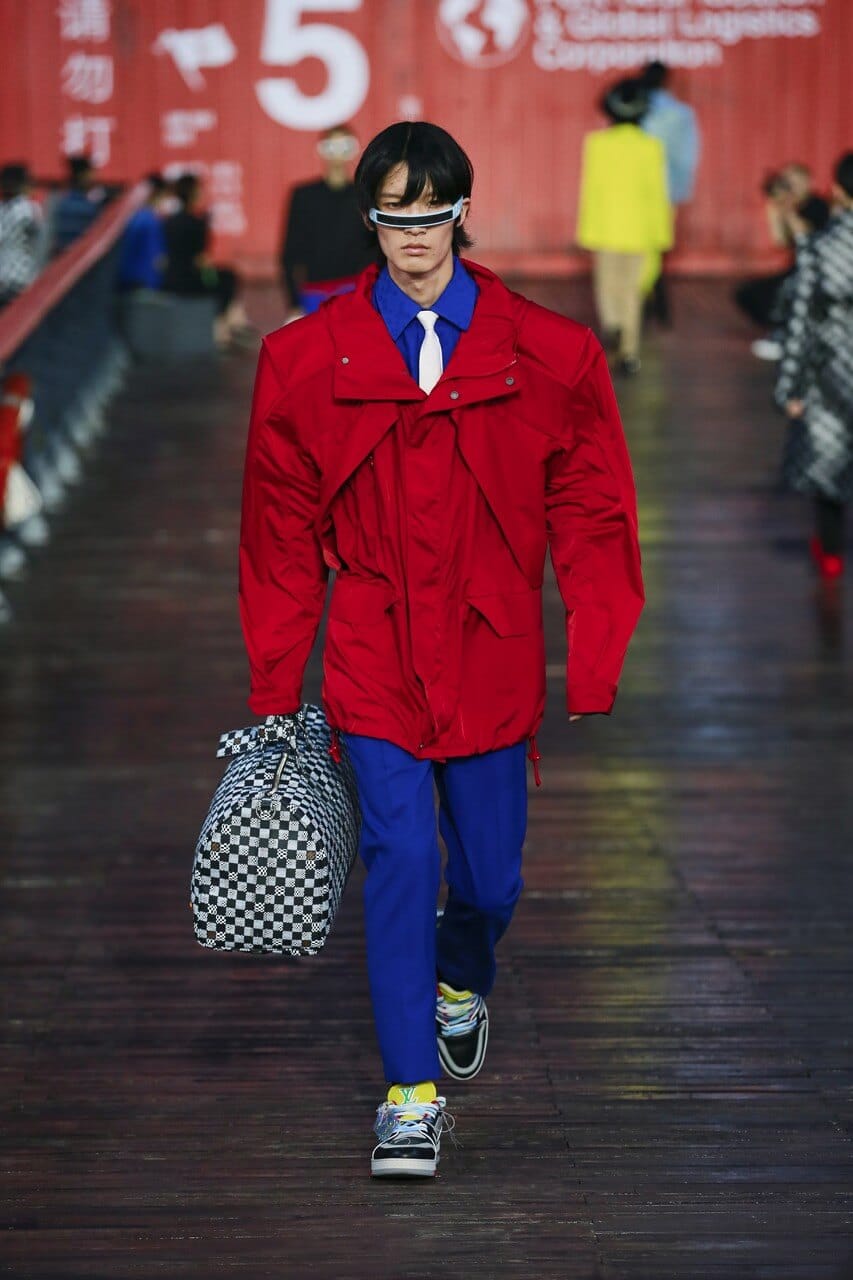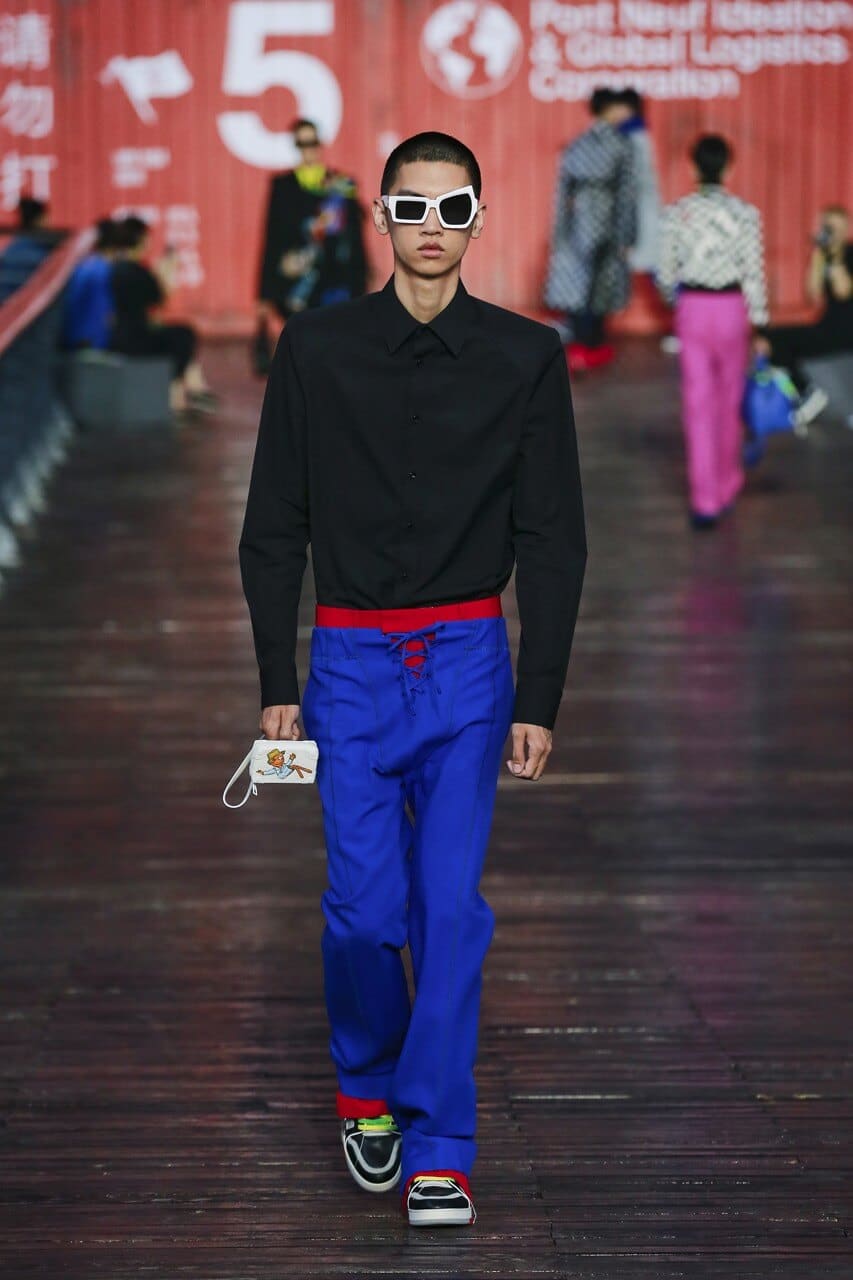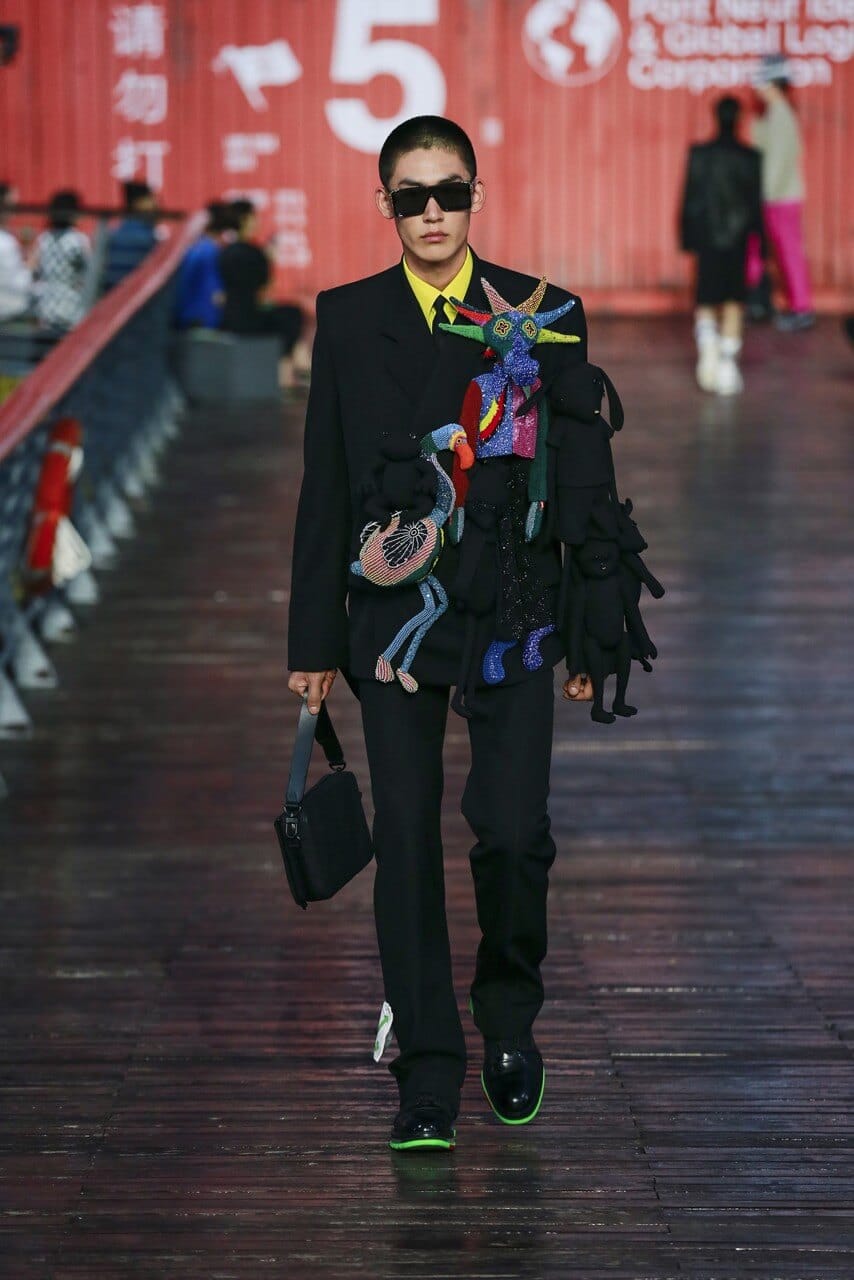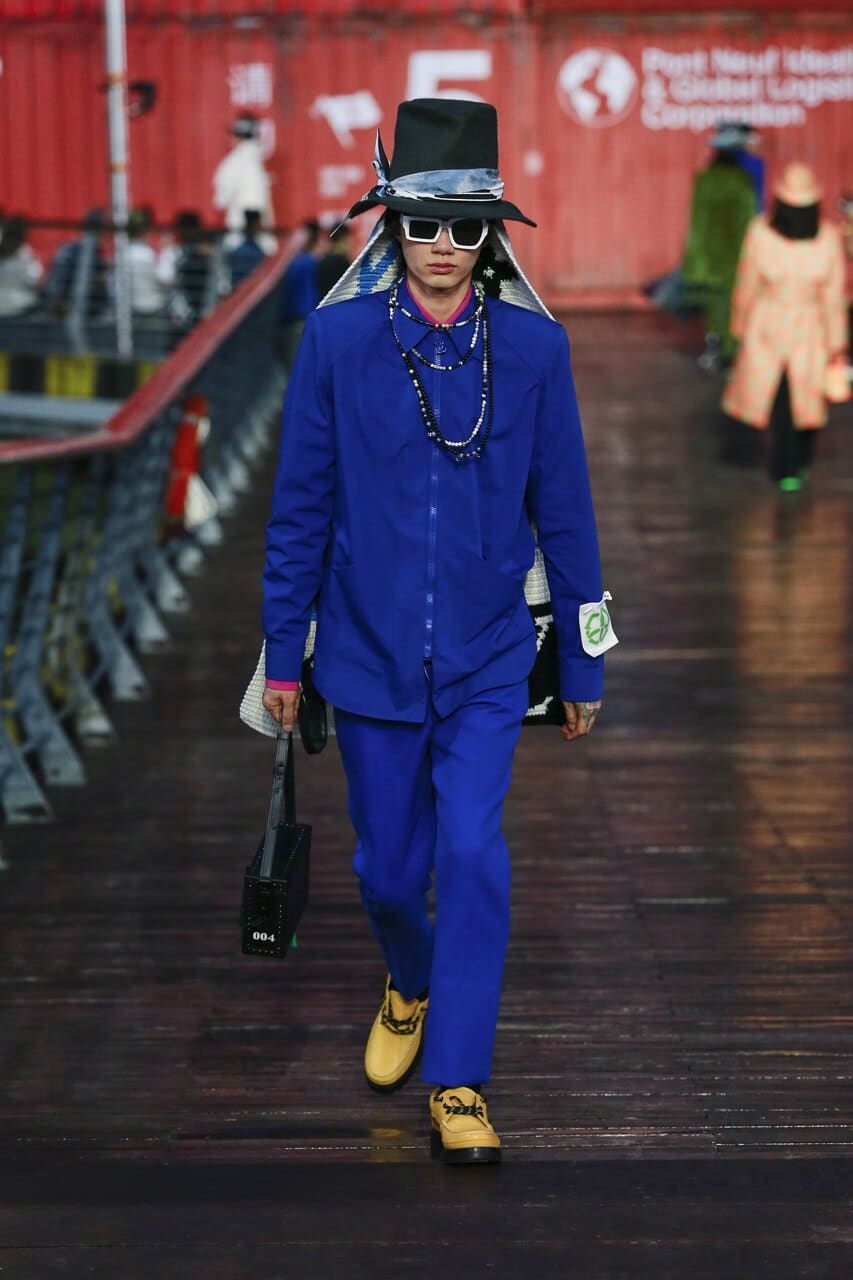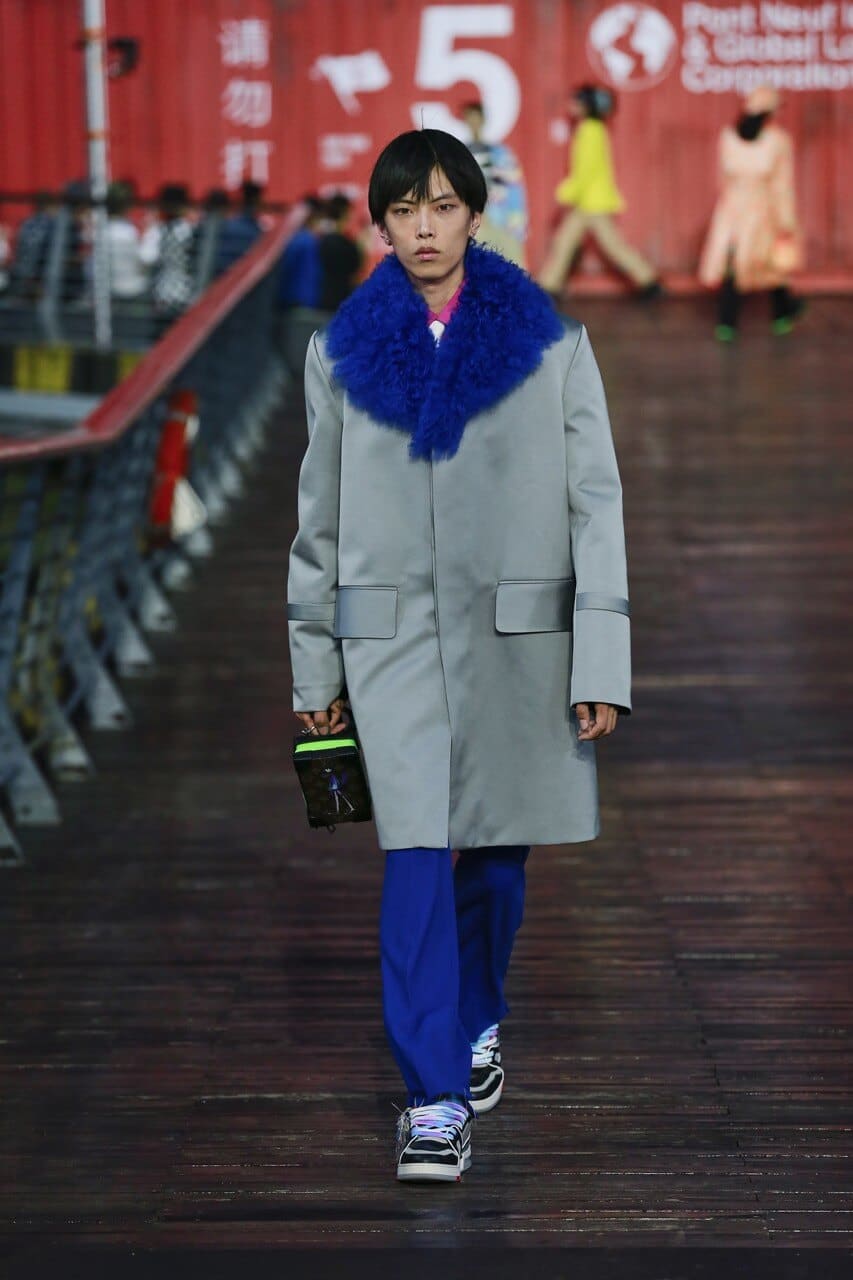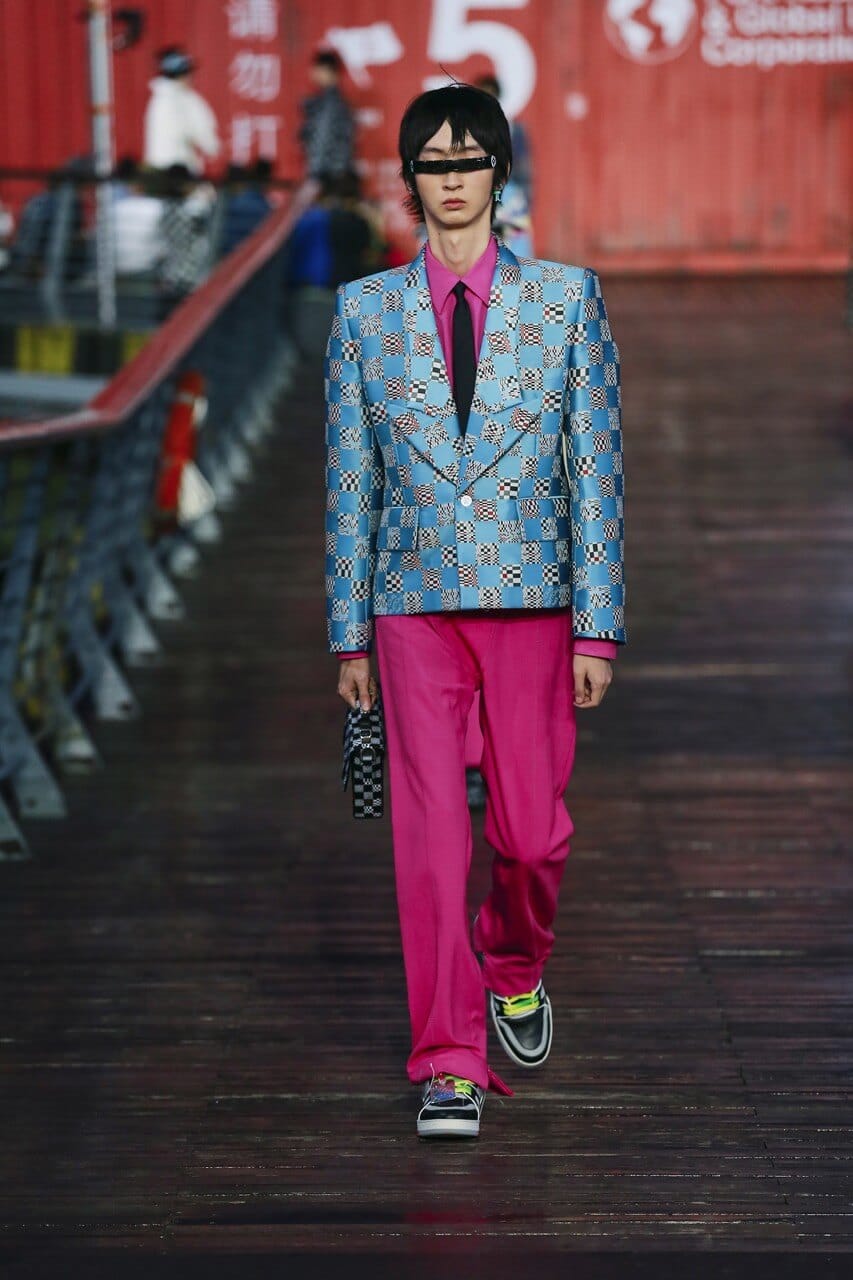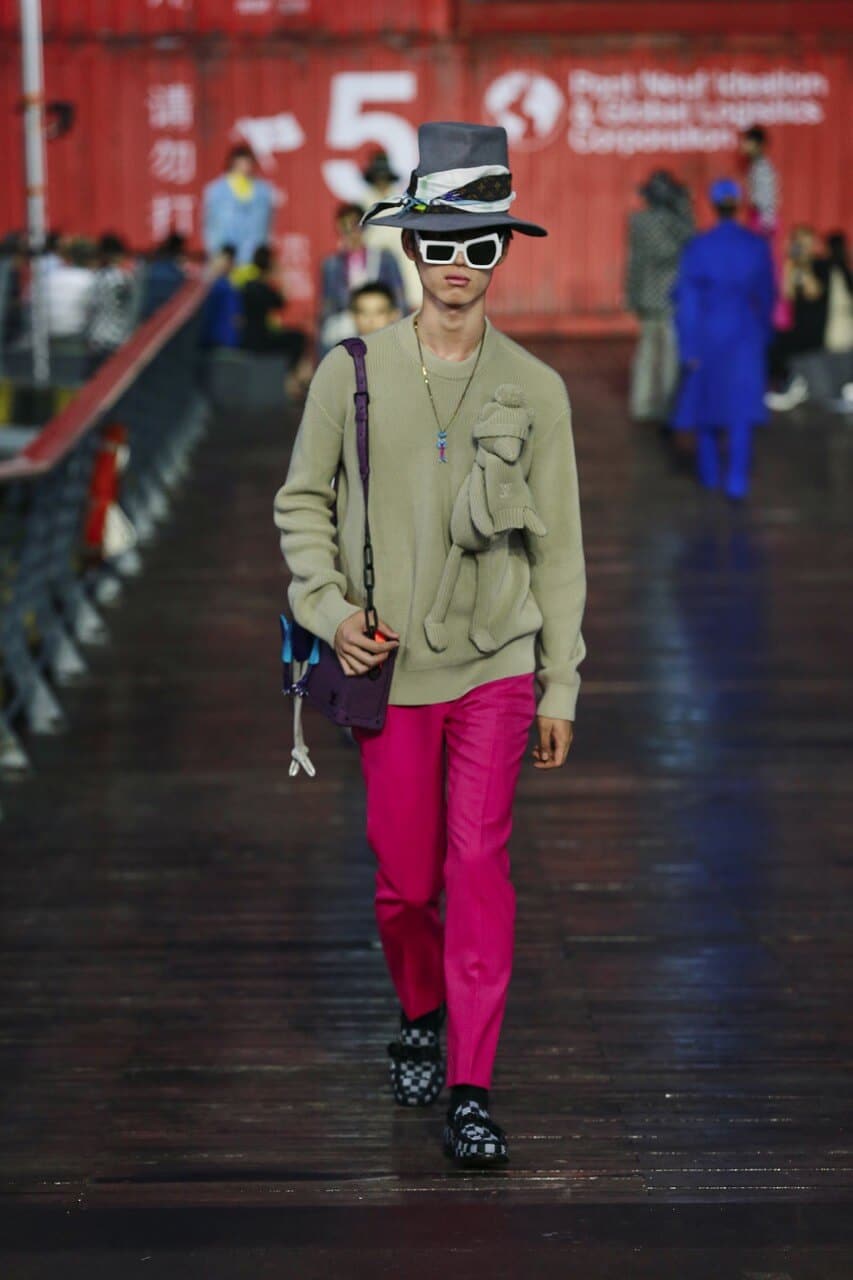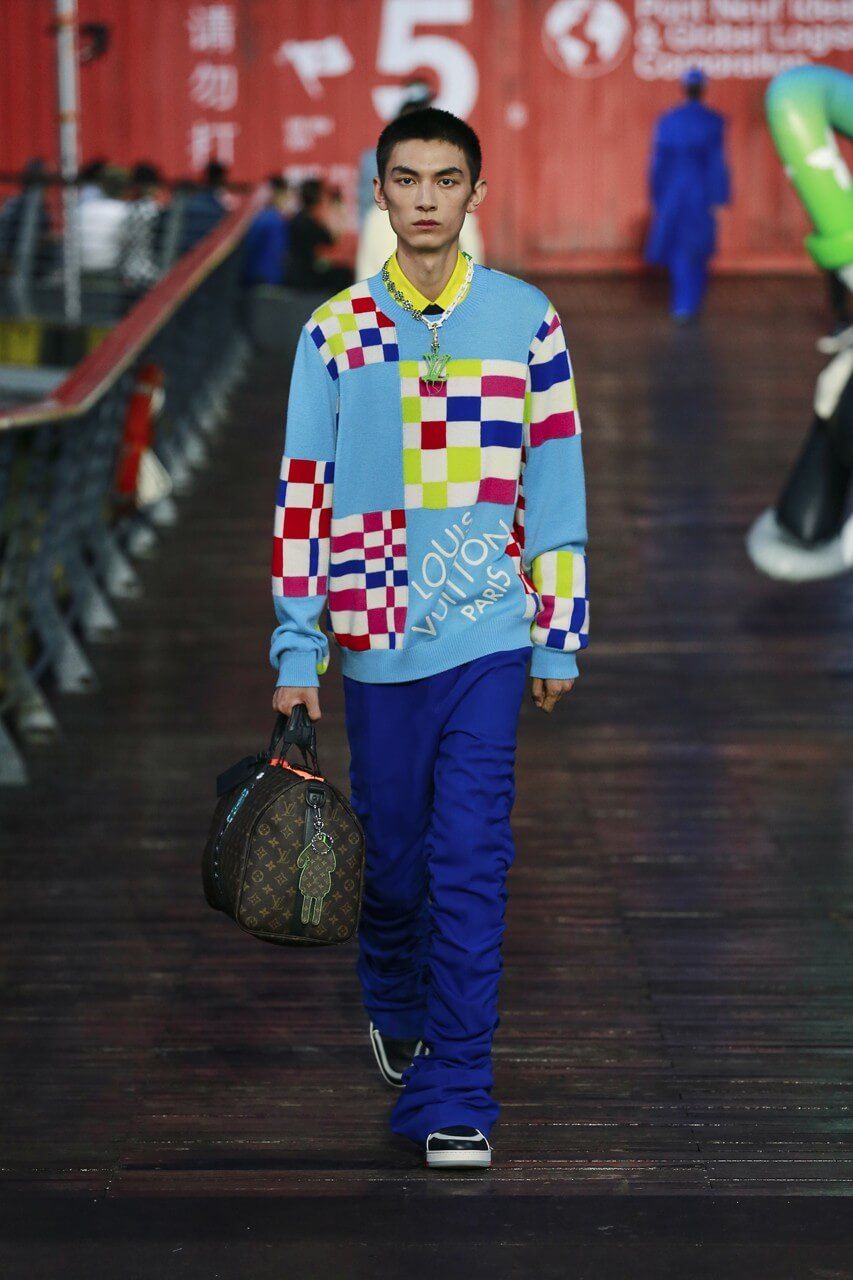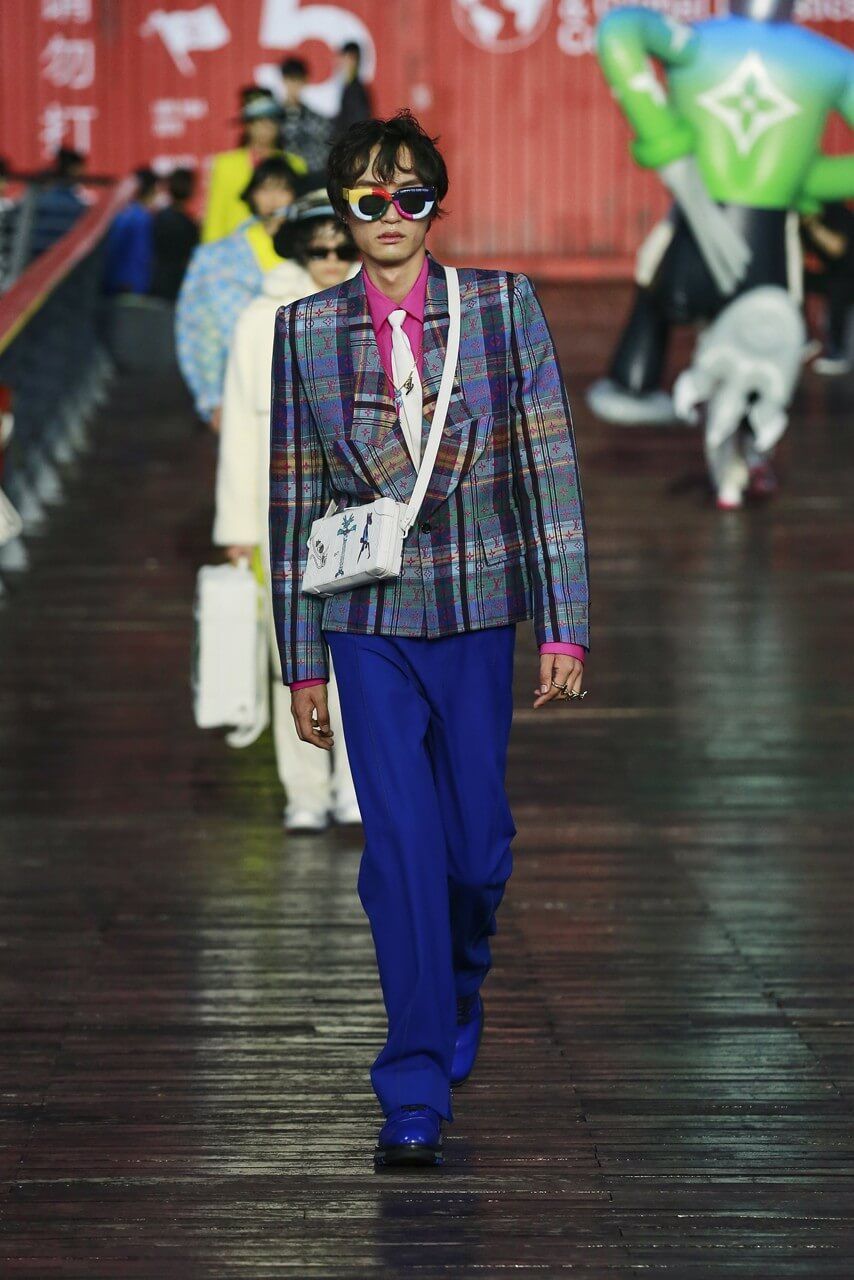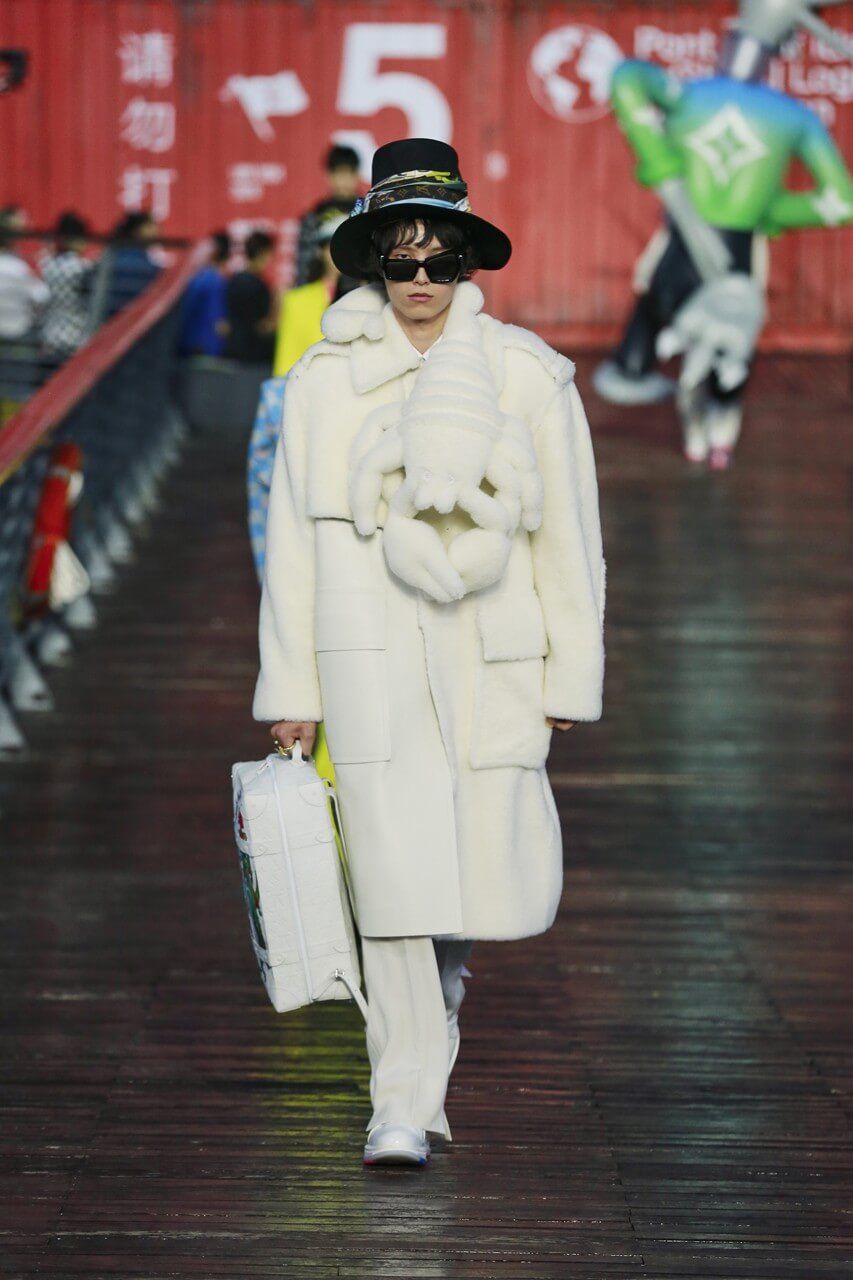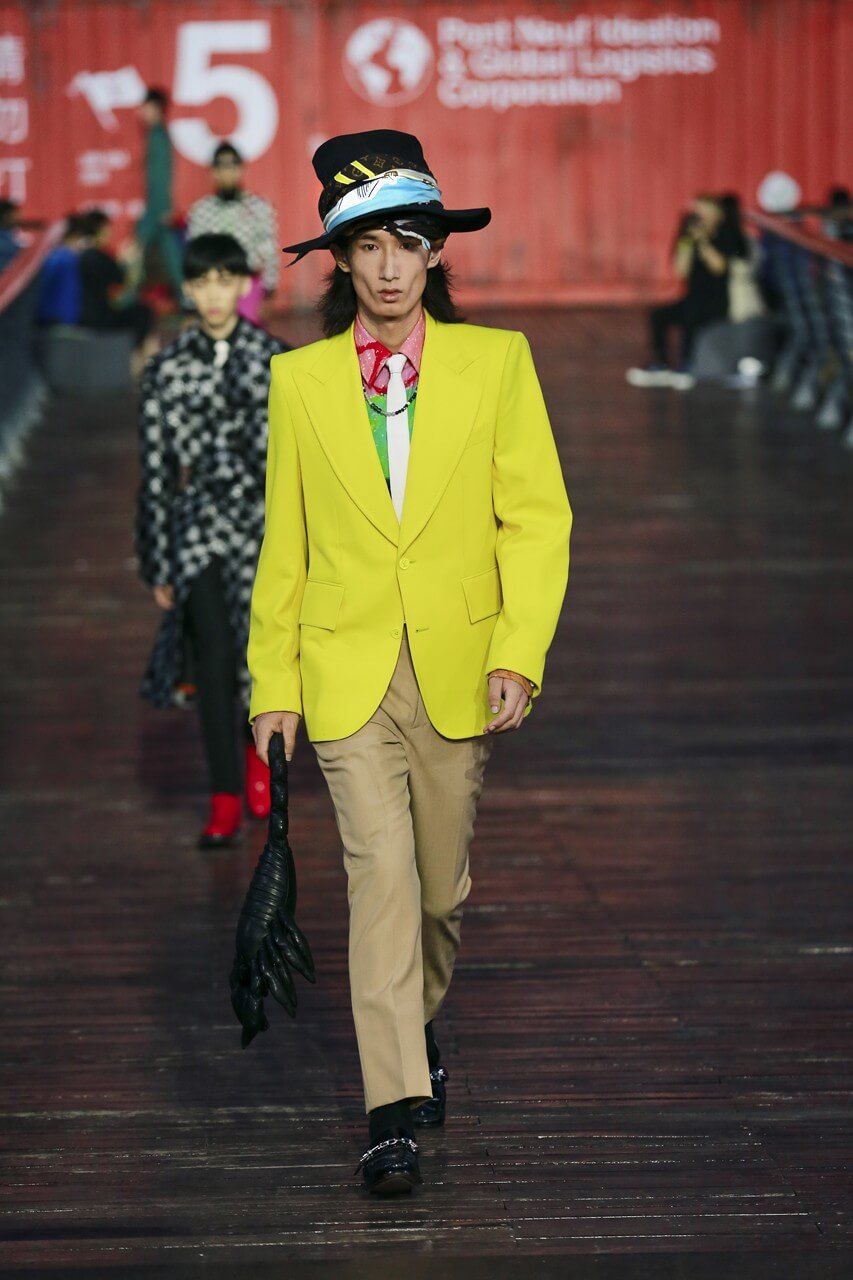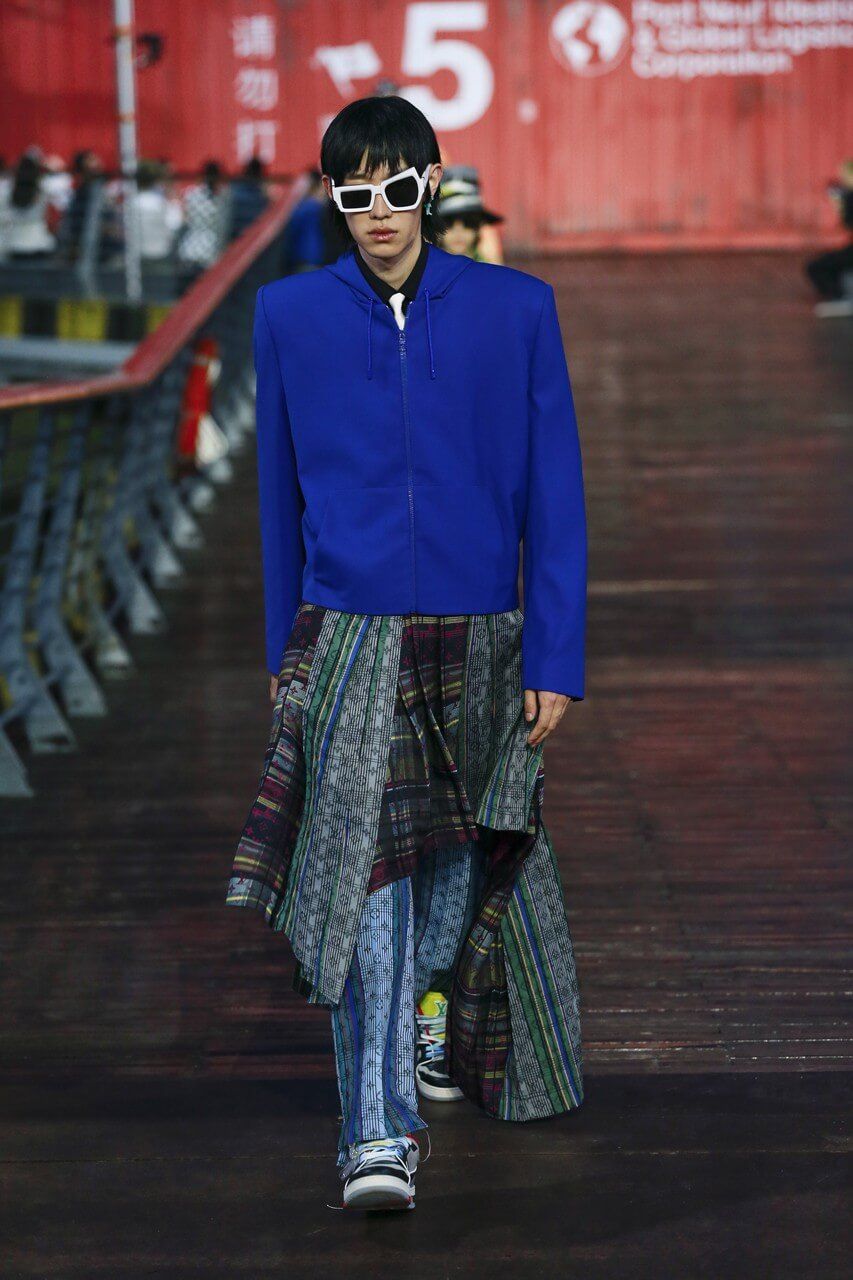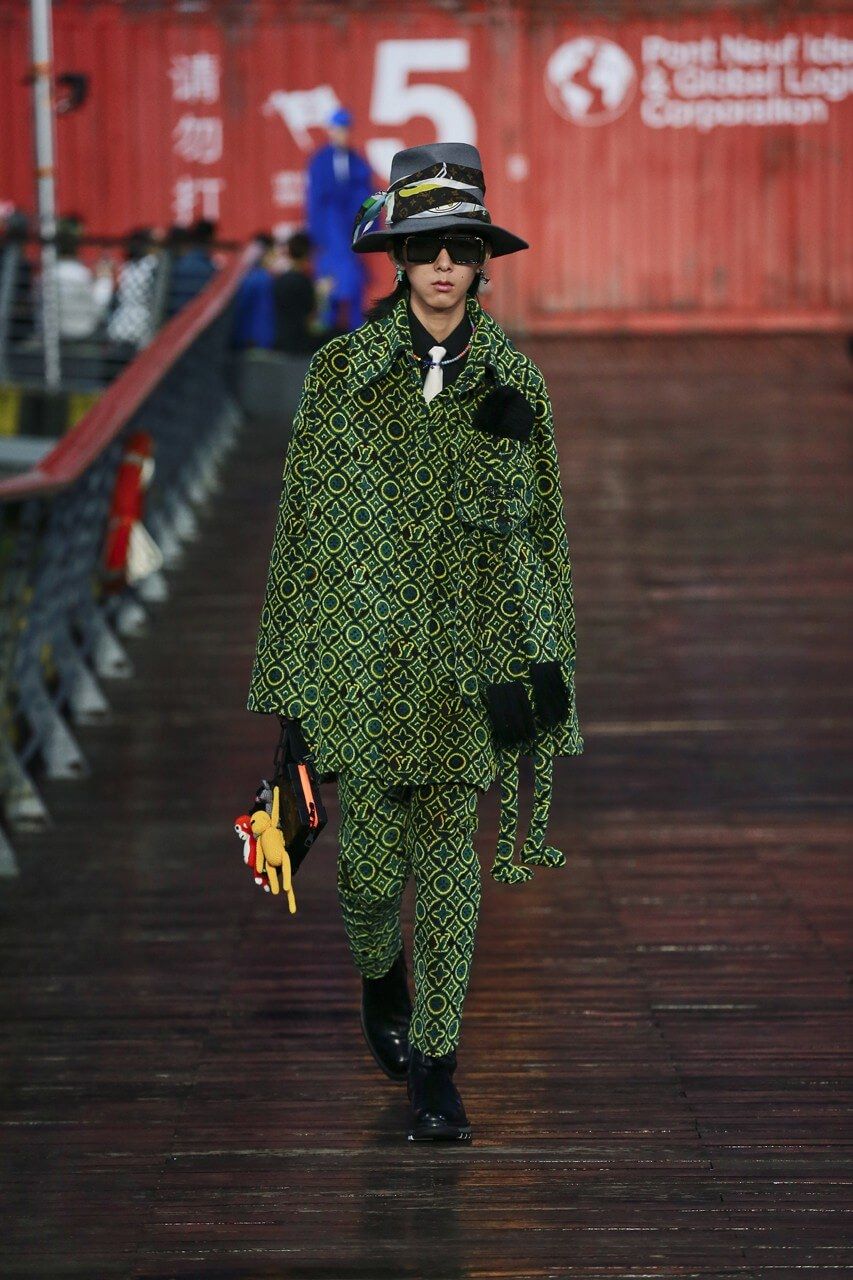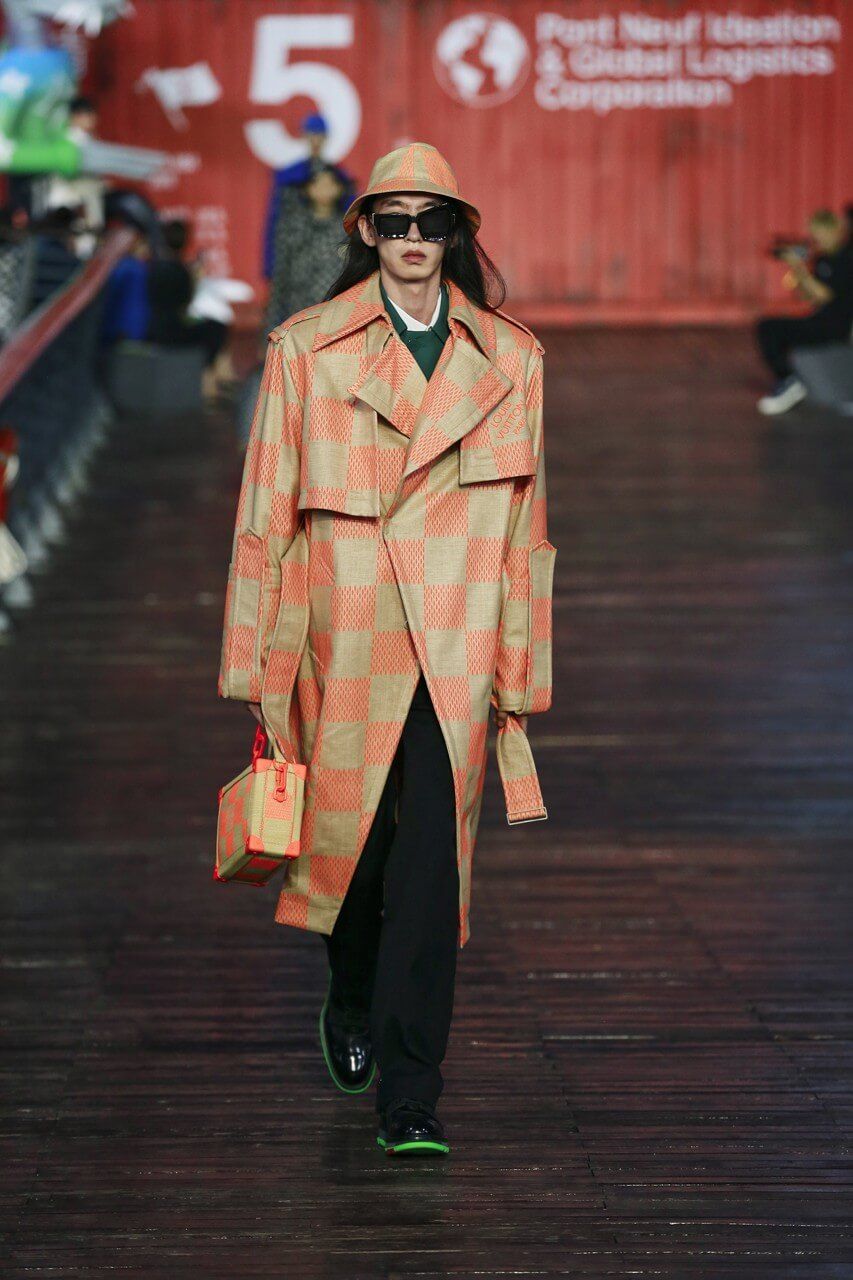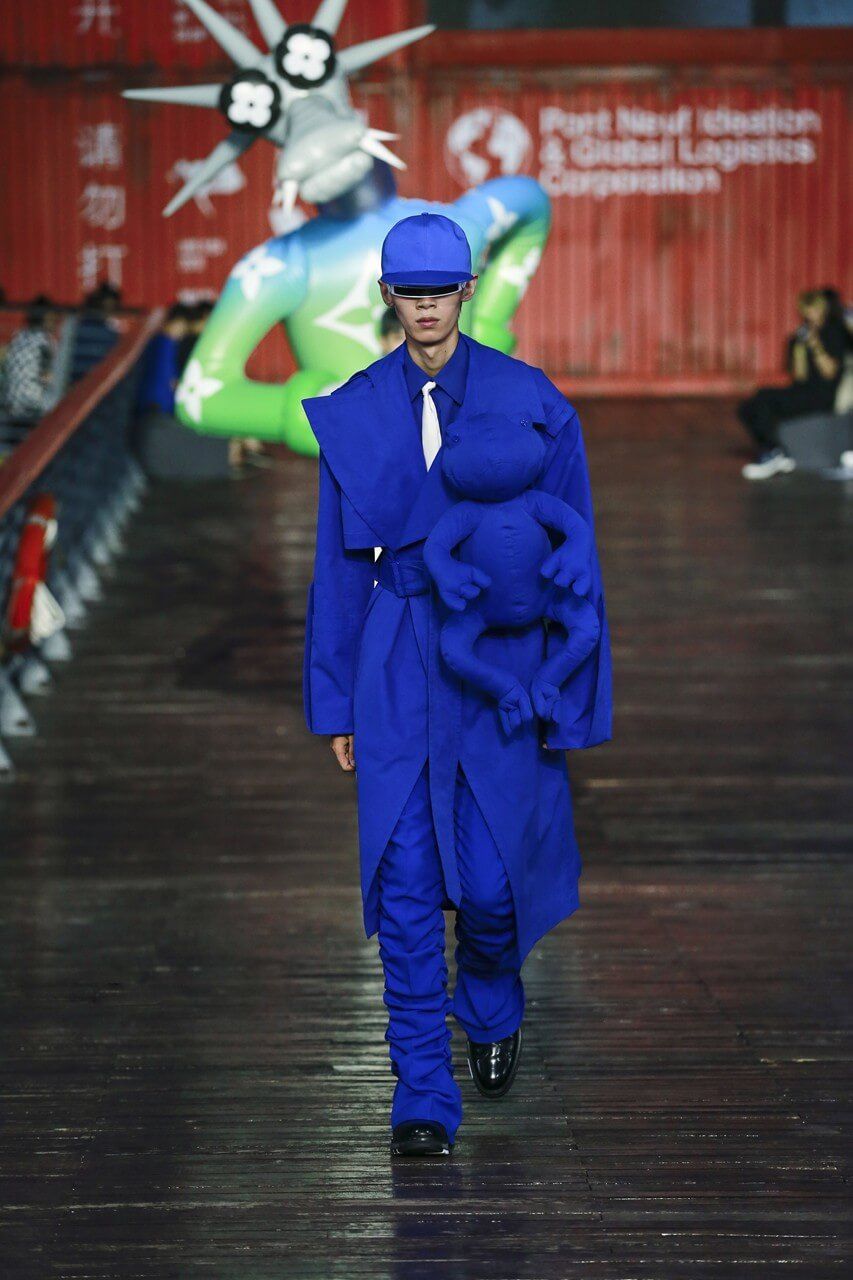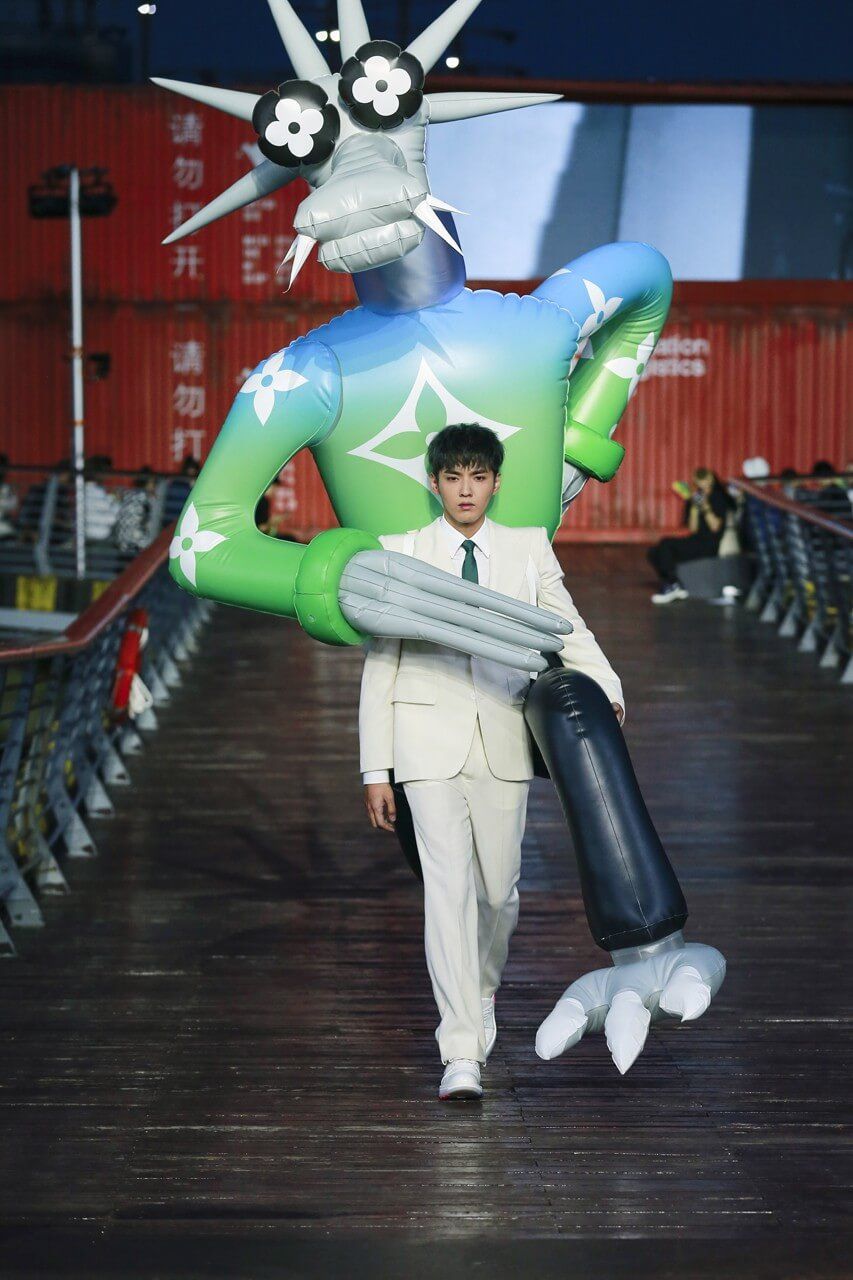 As far as outerwear, footwear and accessories are concerned, we find a little bit of everything. Aviator jackets, M-65s and inflatable puffers that resemble those of CP Company in 2000, stand out among the warm clothing items. His well known sneaker line receives an update with crystal inlays, as Gucci did with their Flashtrek. As for accessories, a new delivery of their already famous soft trunks, this time with the Reggie Know cartoon characters and bags in the shape of these. The Keepall receives an update (another one) and we find a mini version of the Steamer in damier print. Nothing we haven't already seen. Special mention for the top hats. Is he preparing a Willy Wonka reboot?
Virgil's time at Louis Vuitton has come to an end. The creative strangulation he is suffering leaves no one indifferent and a house of the historical dimension of LV requires more dynamism. The legacy of geniuses such as Marc Jacobs and Kim Jones is enormous and puts almost unbearable pressure on anyone who takes the throne of the maison. Time to reset for those in Rue des Capucines.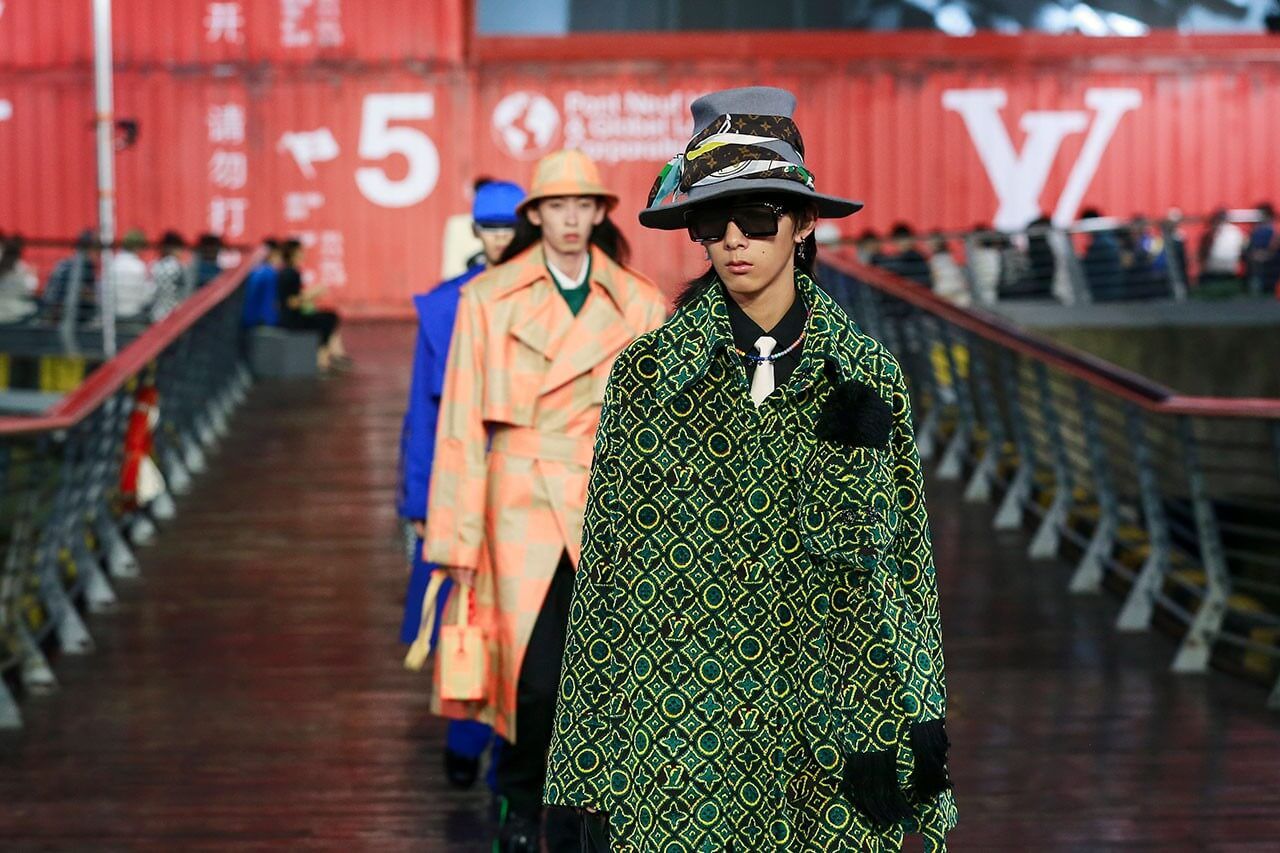 Virgil Abloh's legacy
The fact that Off White's CEO is the Creative Director of Louis Vuitton is already fashion history. He is the first black designer in the history of the house founded in 1854. The earthquake he caused in the streetwear world with his signature catapulted him to the most important position in the fashion world. Thanks to him, luxury fashion set its eyes on streetwear globally.
When Virgil founded Pyrex in 2012, what he really created was the foundation for the new paradigm of an industry in need of reformulation. His rise favored other artists and designers in the urban scene and, mainly, helped to make visible the work of colored talents who were previously marginalized. Samuel Ross from ACW, Kerby Jean-Raymon from Pyer Moss, Matthew M Williams from ALYX , Heron Preston and many more went from the street to the fashion weeks.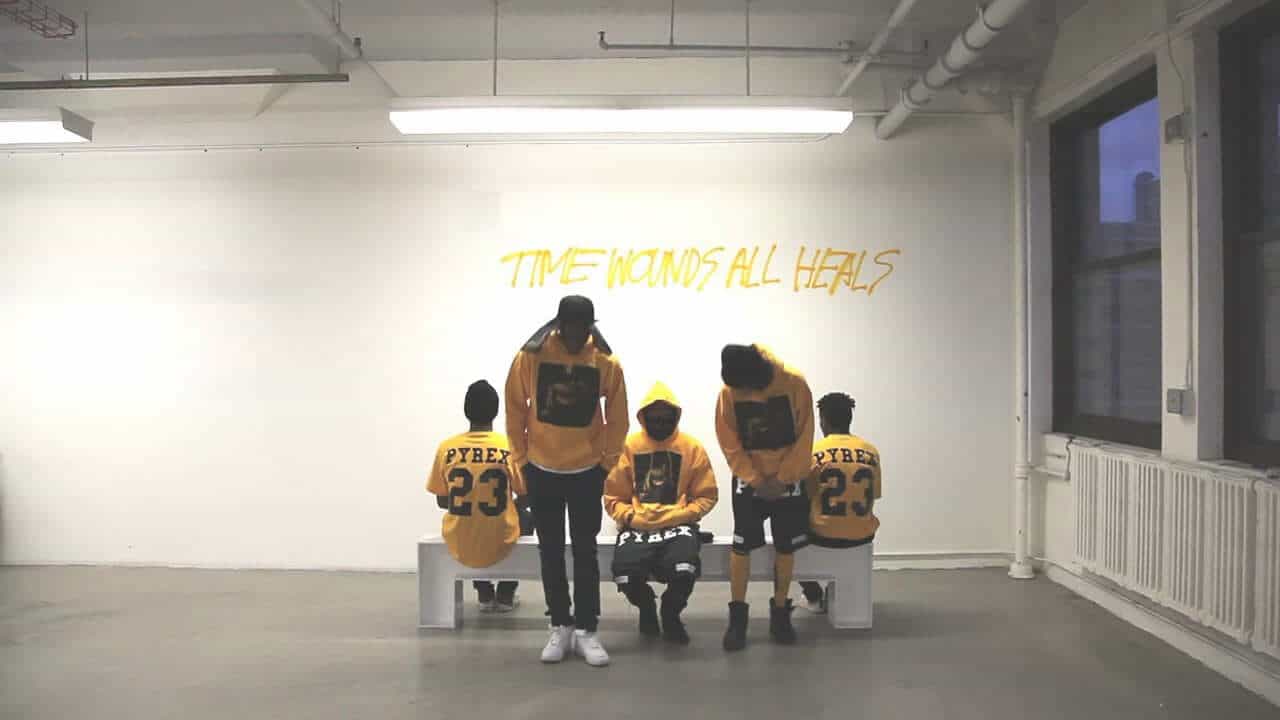 Virgil invented the concept of luxury streetwear, he became the battering ram of a new generation with the most diverse talent in history and with a commitment to their communities and the values that define them that have never been seen before.
Abloh's arrival brought the street to the catwalks and forced traditional maisons to broaden their sights to a new type of consumer who was looking for more than just a label. The feeling of belonging became the new battlehorse for almost century-old firms in the face of a generation of consumers who, imprisoned by Instagram, are looking for an identity through their aesthetics. The consumption of luxury brands stopped being about exclusivity and became a question of community.
The endless list of companies that have requested your signature on their products is overwhelming. IKEA, Evian, Nike, Moet, Rimowa, Levi's, Moncler, Timberland… Working with him is a guarantee of immediate success.
Because of all this, Virgil cannot afford to be accused of plagiarism day in and day out. Virgil cannot afford to fall into creative mediocrity simply for being in the limelight. Virgil is a revolutionary, stagnation is not contemplated. LV x Virgil Abloh has changed the industry, the way we see fashion, the concept of streetwear and has revolutionized current and future generations.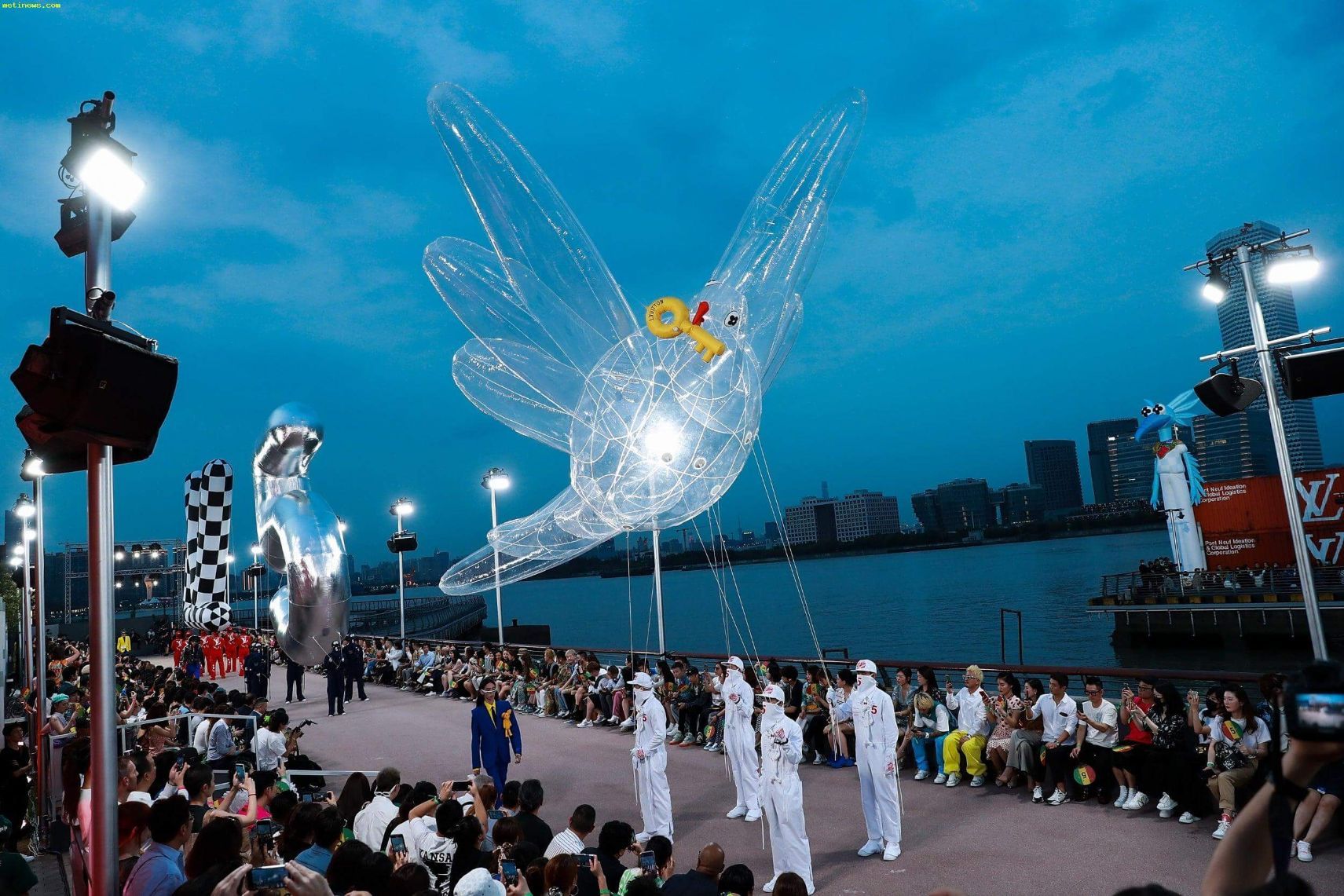 For all this, Virgil must leave Louis Vuitton. His figure is already history in the industry. His name is synonymous with cultural and racial revolution. He has touched the heaven of fashion. Perhaps it's time to reformulate his position at this crucial moment in his career.