READ IN: Español
Kim Jones is definitely the man that has changed fashion forever. Not only because of his outstanding designs, but for the globalization of an industry that was thought and designed to be fractured by egos and pulpits of those old school creators that founded it. The British genius has served as the glue that all his colleagues needed to make fashion something real, thankfully far from the OGs mentality.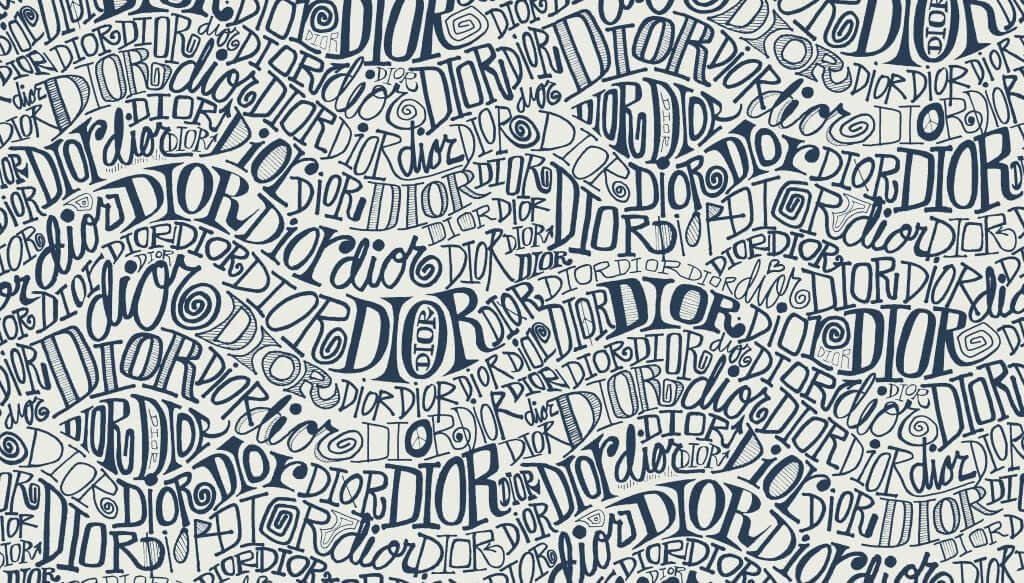 These days is pretty normal to see collaborations everywhere. It's something that has existed in fashion since the very beginning of the culture. Obviously it wasn't as common as it is today, which is waaaaayyy too common. Co-designing has become boring, usual and purposeless. The young kids coping every shoe of every drop, spending their days in front of a computer using bots to get anything under the label of "collab" know NOTHING about why this really happened, the sense of it. This reselling sickness has destroyed something that started as a love story, as the fusion of artistic disciplines, that came out to prove that promoting each other is the right thing to do when you are a creator. Today is just pick a brand, then a silhouette, add some identifying details to it, raffle and straight to stockX. That's the vomiting process of collaborations nowadays from creators (sneakers mainly) to final consumer.
We could talk from the origins of this philosophy, of when and where happened the first time. Instead of that, we'll start from the moment it popped for good, when a collaboration became, as we say today, viral: The Louis Vuitton x Takashi Murakami capsule. 
Back in 2003, fashion houses were still pretty rigid and sticked to the past. Many things changed with the new millennium. Not this industry's mindset. In the middle of it, appeared Marc Jacobs to change the way we traditionally saw high-end firms. His first artistic association was with Stephen Sprouse in 2001 with the ultra popular neon graffiti prints all over some of the pieces of that year's Spring RTW collection. From that moment, the door was wide open.
After the acceptance and good reviews of this first fusion and art, Jacobs took Murakami's (@takashipom) to restart from the ground the heritage and tradition of the most renowned fashion house of the world. From the moment those multicolor monogrammed bags took the stage, nothing was quite the same anymore. Louis Vuitton has been a pioneer since its foundation, they've changed the industry from the malletier days to the Virgil era. After the first Murakami drop, there was no celeb without it. Even Lindsay Lohan rocked them in the cult movie Mean Girls. And those were the pre-Instagram and pre-Kardashian times where exposure wasn't so fuckin crazy like nowadays.
While this new era for fashion was happening, Kim Jones was living his first years in the industry. From graduating at Central Saint Martins and selling half of his collection to legend John Galliano, launching his eponymous brand, working for companies like Alexander McQueen, Umbro, Iceberg or even Kanye West's Pastelle to taking the position as Creative Director at Alfred Dunhill in 2008. Nobody expected him taking Marc Jacobs position just three years later.
When Louis Vuitton announced him as Men's Creative Director in 2011 he had a very transparent speech on what he was going to bring to the French maison. His background at the International Stüssy Tribe packing boxes of Supreme opened Jones the door to the streetwear universe, where he ended working with Fraser Cooke from The Hideout – an ahead of its time streetwear store in London, closed in 2014 -, the man currently responsible to oversee some of Nike's collaboration like Jun Takahashi UNDERCOVER's or even Kim's. The pupil surpassed the mentor.
In his first collection for the Paris-based house, attendants could check the new direction the Men's line will follow. A sailing-themed range of pieces merged with sporty vibes and utilitary designs. This was just the beginning.
Through his years at LV Jones gained more and more credibility and popularity in the high-end scene, but also started to get the attention of the streetwear aficionados and the sneakerheads that saw Kim Jones (@mrkimjones) as the perfect hinge between two worlds that traditionally were meant to live apart.
And in 2017, fashion changed forever. As a creative channel to express emotions and concerns, as one of the cruelest industries in the world, fashion changed its codes, broke the chains, became a social tool to connect generations, to embrace the uniqueness of each other. Fashion was born again that day, June 30th 2017. Louis Vuitton and Supreme unveiled the most epic collaboration ever made. The two most coveted brands from two worlds merged in the same time and space. Today, is still the most hyped drop ever, and its prices are higher everyday.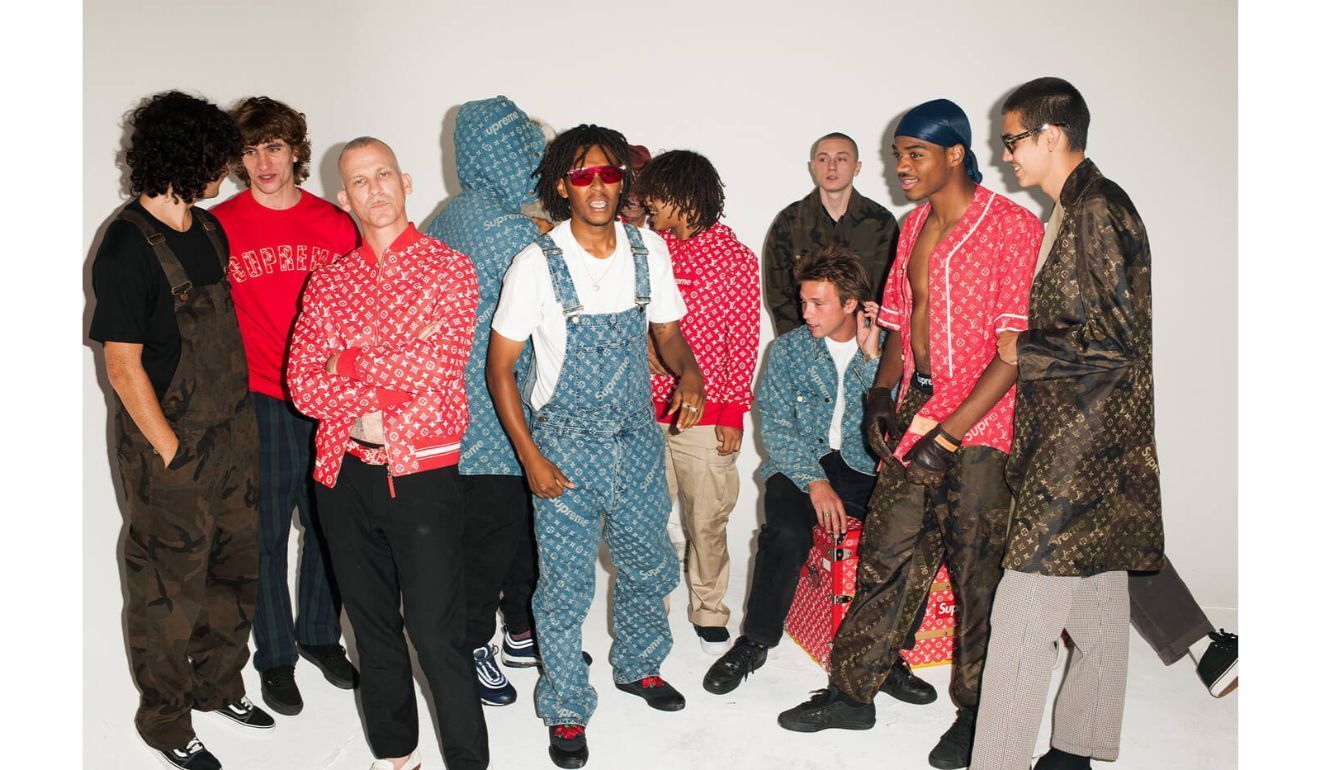 That day, that drop changed everything. Supreme fans were one market and Louis Vuitton consumer a whole different one until that moment. That movement provoked that both parallel worlds started to look each other with different eyer than before. The ease and realness of this union broke every restriction and after leaving LV in 2018, Kim had planted the seed of what we see today, everyday. Virgil Abloh took over as the maison's CD after his huge success at Off-White with all the hard work done by Kim Jones, who extended a red carpet to all the major streetwear brands towards the luxury fashion firms. As we've seen lately, several alliances like Palace x Ralph Lauren, Lacoste x Golf Le Fleur, Burberry x Gosha Rubchinskiy, Prada x adidas recently, or the ultra popular Comme des Garçons x Converse has become a pretty normal thing.
But Louis Vuitton x Supreme wasn't the only alliance that Kim Jones arranged. Hiroshi Fujiwara's Fragment and British artists Jack&Dinos Chapman collaborated too in his days as head of the Paris-based house. The message couldn't be clearer.
When signing as Dior's Creative Director, we all knew something big was going to happen in the French couture house and, in the very first show, an enormous pink KAWS BFF figure showed up in the middle of the venue. The association was also present in the collection that opened his era at Dior, both in clothing and accessories. Once again, contemporary art and high fashion, united for the hype. Next show, again an epic one. This time bringing artist Daniel Arsham (@danielarsham) and Matthew M Williams (@matthewmwilliams) – founder of ALYX – to the table alongside Korean designer Yoon Ambush (@yoon_ambush) -last year named Dior Men Director of Jewelry – for a unique fusion of outstanding  creative talents.
And like many things in life, it's not about how it starts but how it ends. It's obvious that collabs have always existed, that high-end houses has made sneakers years ago and that, from time to time, streetwear pieces has been added to their collections through the decades. But, it's true as well, that the absolute implementation of streetwear into luxury fashion brands has lived a recent process in which Kim Jones has played a major part. His last alliance with Shawn Stüssy, bringing back his days belonging to the International Stüssy Tribe, is just another lesson on being true to your roots and embracing your real self.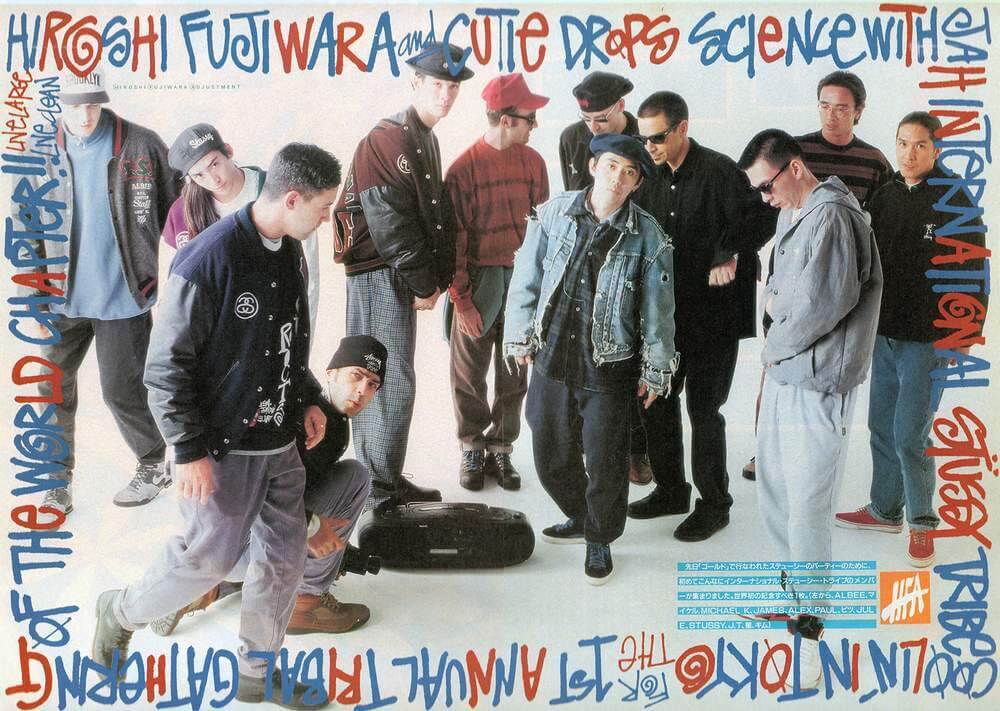 Though Kim Jones has worked for two of the most prestigious fashion houses ever, his link with that urban culture he always felt attached to has never been hidden in his designs. The International Stüssy Tribe he was part of back in the days was a group of friends that loved surf and grew an identity through their creations, where varsity bomber jackets played a fundamental role in their establishment as a strong influence in the future of streetwear. Among these guys we could find some names like Hiroshi Fujiwara, then DJ now founder of Fragment; Alex Turnbull, still part of Stüssy or Luca Benini, founder of Slam Jam and working for ALYX these days.
Years later, that strong community around streetwear foundation took the stage in Miami, theming the venue and collaborating with Kim Jones in the designs for Dior Men Fall 2020, rescuing the legendary Shawn Stüssy for the cause. The colorful co-branding all over the pieces, the snake print and the tropical vibes so appropriate for Miami's festive and sunny atmosphere were the main details in an breathtaking collection (another one). What goes around, comes around, so Stüssy came around.
If this throwback to Jones' Stüssy days wasn't enough, the pinnacle of the show was the presentation of the Jordan collaboration with Dior. Under the "Air Dior" label, this new version of the iconic Jordan 1 broke the internet. With a translucent sole, monogramed Swoosh and tongue and constructed on Italian leather, 2020 will see the drop of this new design from Kim Jones and Nike, rounding up a strong relationship between the British designer and the Oregon company.
Wether you like it or not, there's no turning point to the new paradigma we're living currently in the fashion industry. The democratization of the fashionistas' economic status through brands collaborations is a reality and we have to thank Kim for that, but always remember all those that opened the door and inspired him to grab the flag of the universalization of streetwear.
Aaaaaand cut!! Enough information for today.
Love this Kim, not the oner from skims!